Literally Taking The Plunge! This Indian Couple Dived Underwater To Get Married!
BY Sakshi | 03 Feb, 2021 | 948 views | 2 min read
Talk about making the wedding unique! Scuba diving proposals are fairly common, but have you ever come across an underwater wedding? This couple here from Tamil Nadu literally took a plunge as they dived down 60 feet underwater to get married! The underwater wedding happened off the coast of Neelankarai in Chennai, and yes, we are as intrigued as you are!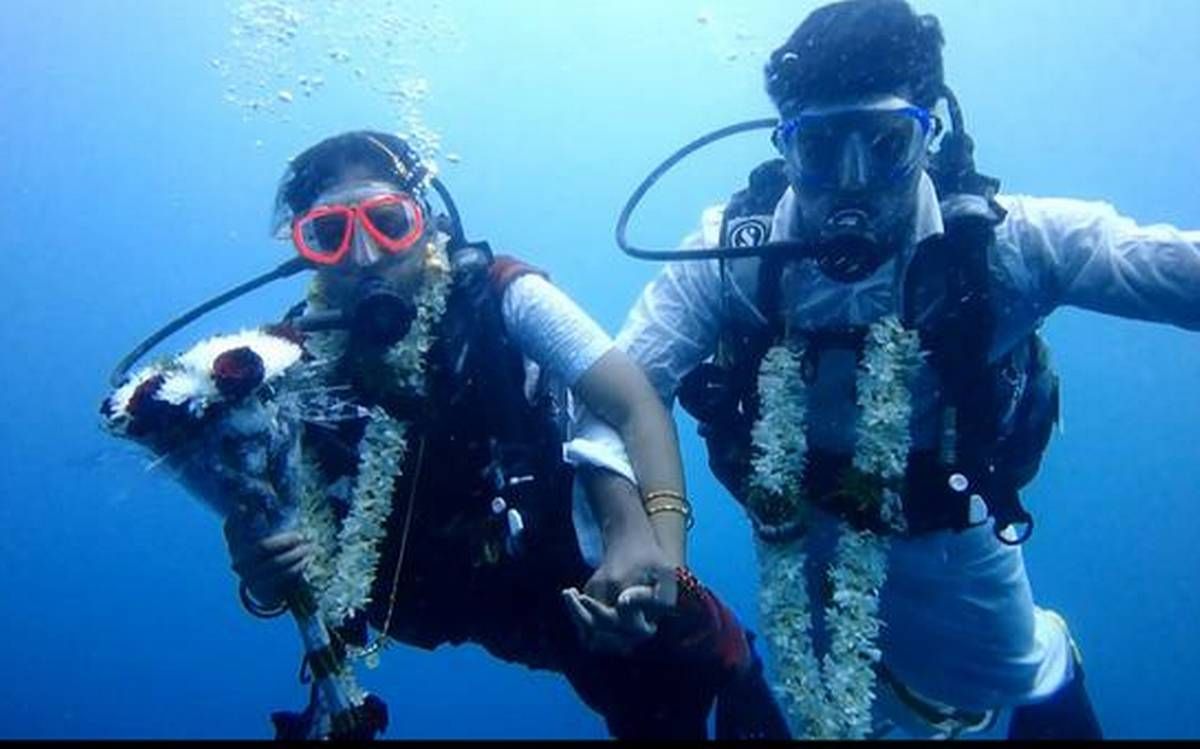 An engineering couple, Chinnadurai from Tiruvannamalai and his fiance Shwetha from Coimbatore decided to do something different for their wedding, and they sure found a unique way to do it! Their wedding was a 45 minute affair underwater off the East Coast Road in Chennai on February 1.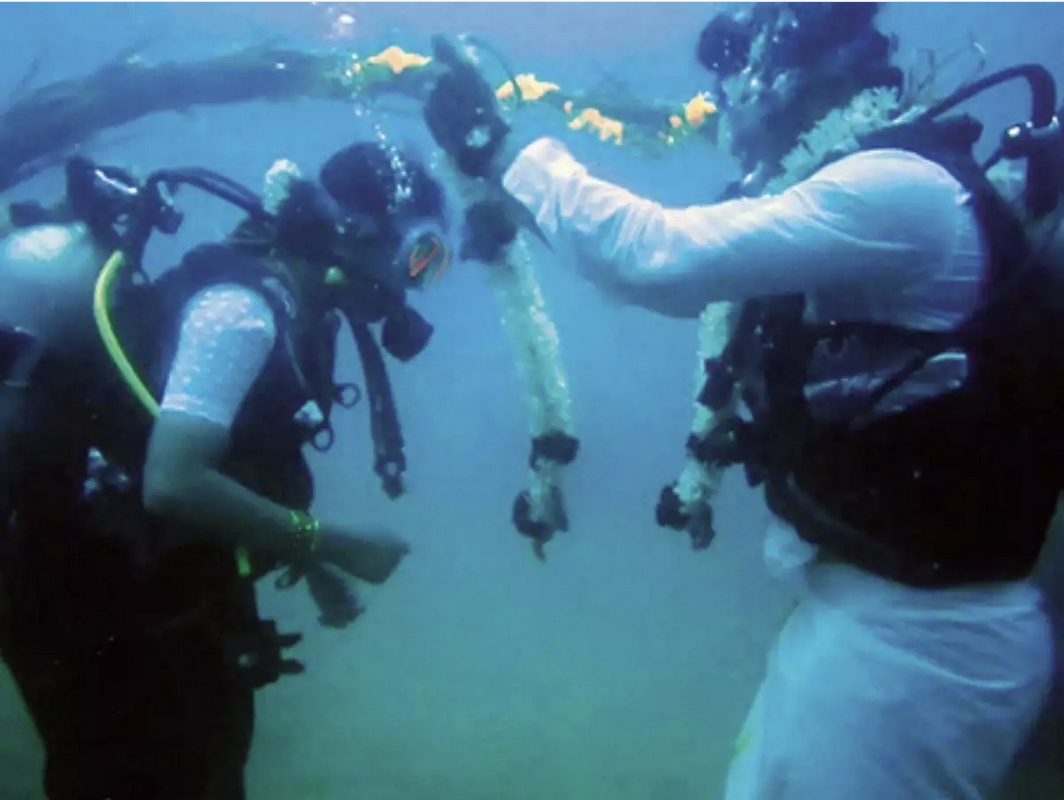 And if you think that the couple are some pro divers who decided to have an underwater wedding, you couldn't be more mistaken. The bride, Shwetha took special scuba diving lessons to prepare for her big plunge! And they had a whole wedding setup underwater, with an arch made with coconut leaves, decor with flowers, banana leaves and even jaimalas! And instead of the usual scuba suits, the couple wore traditional clothes! The groom wore a veshti and the bride wore a saree.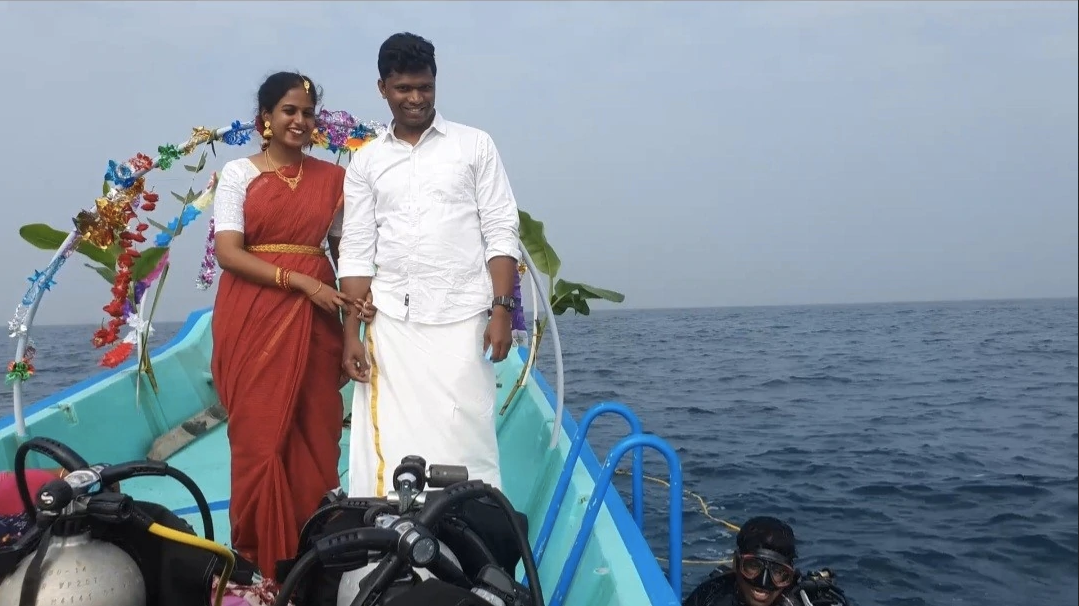 Plus, they had another agenda for their wedding too, they wanted to create awareness about waste accumulation in the sea. Now isn't that a wedding to remember?