Real Brides Reveal: The Hair Tip That Saved Me On My Wedding Day!
BY Apoorva | 13 Jul, 2017 | 912 views | 3 min read
Your big day is coming up! Congratulations! Chances are, you've got all your Pinterest boards set up with wedding hair, styles and even bookmarked MUAs and hairstylists (on WMG of course!) . But the real tips are the ones that come from real brides! So we asked real brides to tell us that one tip that saved them on their wedding day – here is what they told us.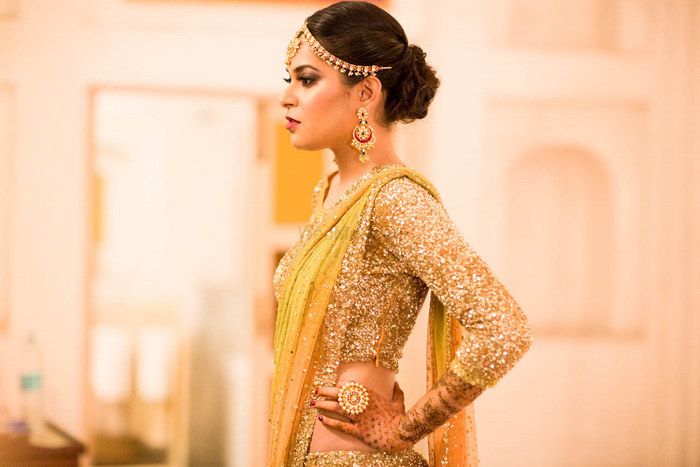 Photo from Parnika & Akash. Pic: Tarun Chawla Photography★ 4.8
Devika says:
"My bestie told me not to have an open hairstyle on my mehendi . The entire process is frankly uncomfortable – sitting for 4-5 hours, then taking care of your delicate design post the application and your hair flying in front of your face is the last thing you want in your photos and life too – at that moment! So keep your hair away from your face during the mehendi"
Nita says:
"Spray your bobby pins with hairspray and then put them in. They stay in longer and prevent flyaways!  And this is especially if you have frizzy hair and are not getting your hair done by a professional for all functions. I use this one till date!"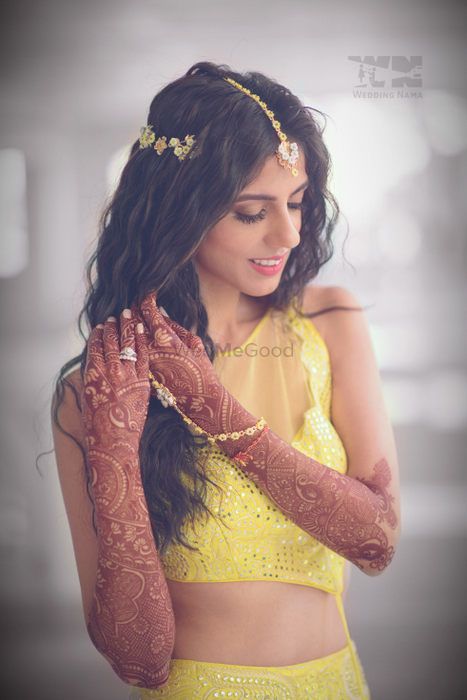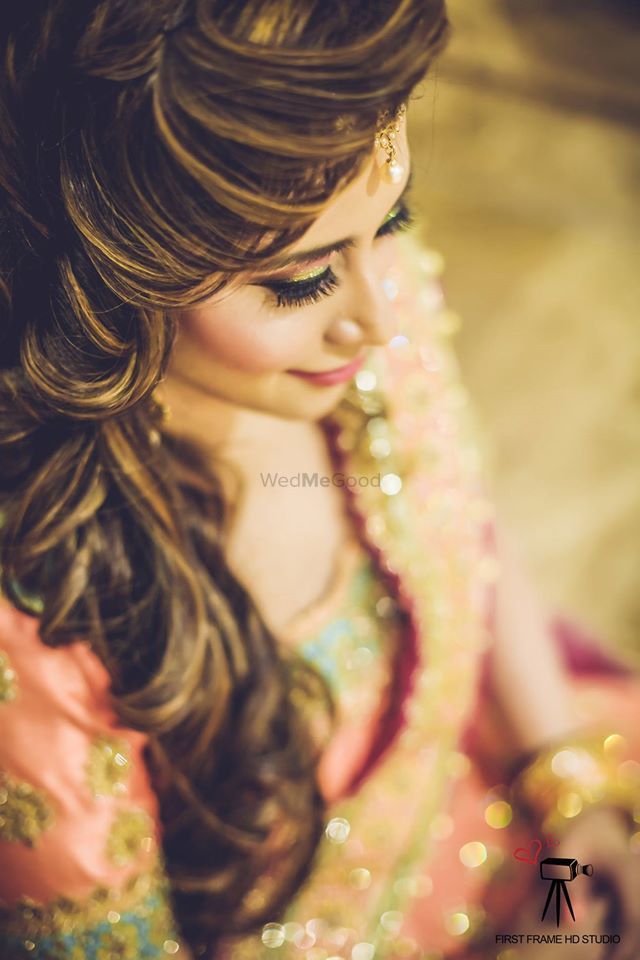 Image via Nishka & Dhruv's Real Wedding; First Frame Studio★ 4.7
Vidya says:
"Consider the weather your wedding hair is going to be in! Singlehandedly the best and one of the most non-factored in hair tip. I had a beach wedding in Goa in May and I would have been buried under frizz if I hadn't spoken to my hairstylist before - hand. She asked me to stay clear of any messy braid hairstyles as they would not withstand the salty air in Goa. Literally saved the day!"
Shanaya says:
"Getting a hair trial done! This was by far the most helpful thing that I was told before my wedding. My hair is super silky and super straight which got me thinking that any hairdo is possible. But a hair trial revealed that since it's so silky, it hardly stays put without tons and tons of product. Also, styles like a messy bun or super soft curls took double the time to get done on my hair than regular. This was incredibly helpful as I had not factored in that kind of time on my wedding day before the trial. Though not all professionals give this service, I would recommend at least get a consultation done while you get your makeup trial done."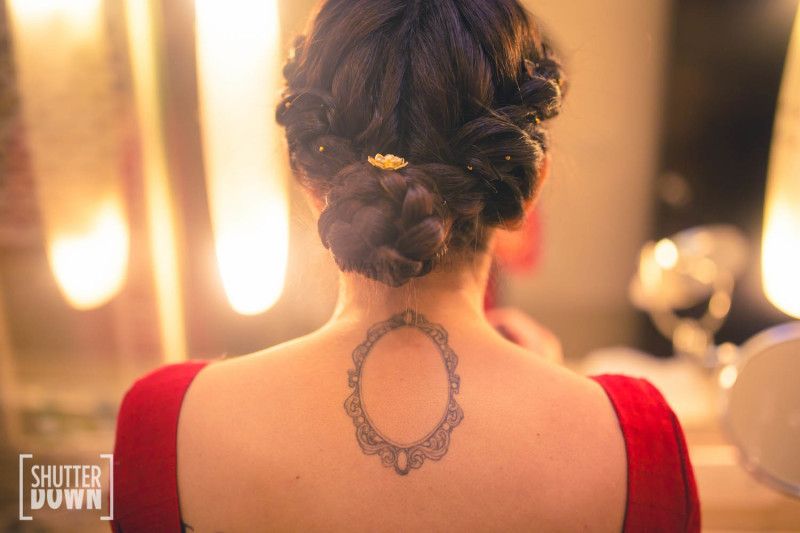 Image via Shutterdown - Lakshya Chawla★ 4.9
Piya says:
"This isn't a direct hair styling tip but I think it's often overlooked. Wear a shirt while getting your hair styled. My mom suggested that just before I sat down to get my wedding hair done and I realised that what a chaos it would have been to pull up a t-shirt through a messy bun. So a tip to all brides, a shirt or even a robe will do!"
Mehak says:
"The best thing my hairstylist told me was not to wash my hair on the day of the wedding. Why you ask? She mentioned that if I wanted a bun, I would need my hair to not be frizzy and have some natural oil in it which makes it hold better. If you wash it, little fly aways keep coming on the crown on the head and mess up your bun"