Royal Evening Wedding in Karnal With Rustic Charm!
BY Latha Sunadh | 02 Jul, 2016 | 749 views | 2 min read
Our favourite thing about this wedding - the matching outfits the boys side wore during the Sangeet ! Royal weddings seldom come with simplicity but somehow Garima and Tuhin's wedding was all about subtle undertones. Despite the fact that it's in a palace-setting and there was a lot of colour around, the events never amnaged to over-the-top yet stayed cute and cozy in the understated space. We loved the pretty matching outfits the boys side wore and  the seafoam-y blue outfits the bride and groom wore were so different and unique! All of the beauty of this simple wedding was captured by
The Wedding Salad
.
Meet Garima & Tuhin
"We met in Delhi in 2006 while we were in college. We started off as friends and soon started dating. We have been together since," says Garima.
The Sangeet
The Wedding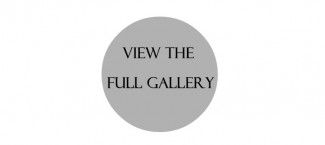 From The Bride: 
"It was tricky to plan everything with us living in US. Everything from figuring our outfits to getting the themes for various events right was all done via Skype calls and Face-time. The vision for Haldi, Mehendi & Sangeet was simple, we wanted everything to be fun and colourful and represent the rich culture of India. Now that we don't live in India anymore, we miss how colourful everything in India is. Bright colours, loud music, lots of fun elements mixed with cultural elements," explains Garima.
"We imagined the wedding to be royal and rustic. At the same time we wanted to keep it simple and classy. Hence all the decor was done in two colours - Red, Gold, we used only white flowers and most of the lighting was diyas and candles 
— 
 a nod to old traditions and customs of India. Props were a combination of shamadaans & lanterns. The venue complemented this theme really well and added more character to the theme. We were very involved with the planning of the wedding. We planned every minor detail of the decor with our decorator too. And they did a fabulous job bringing our ideas to life," adds Garima.