Skin Experts Reveal- How To Get Glowing Skin When You Are At Home!
BY Apoorva | 21 May, 2020 | 2823 views | 5 min read
Getting glowing skin at home is no easy feat. Add to that a lockdown which means no facials, no skincare treatments and no regular supply of your skincare products too. So how do you manage to get glowing skin at home and maintain a routine of skincare at home? We got you all the details from leading skin experts and dermatologists who give you all the details on how you can add a glow your skin at home with home remedies for glowing skin and a daily skin care routine at home. Don't worry, we have your back even in quarantine!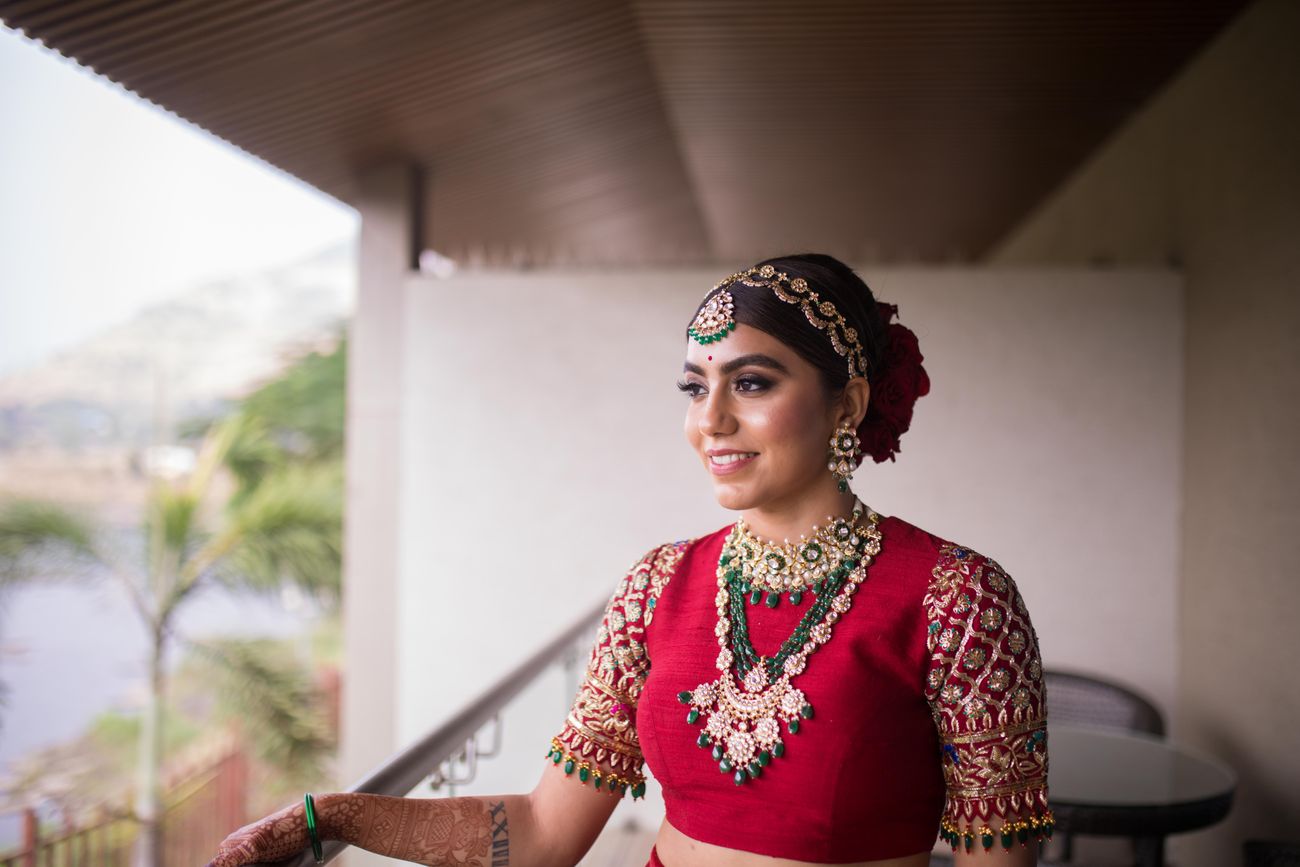 Image via Hiral and Siddhesh's Real Wedding
Even if you are indoors it's important to wear sunscreen. Wearing a sunscreen with high SPF and PA rating is what I strongly recommend to protect your skin against the UV rays emitted from your laptops, tubelight and the natural light coming from your window Go easy on your skin. You don't want to over exfoliate and destroy your skin's pH which can lead to a lot of problems. The most important thing is taking care of your hands as over washing can strip your skin off the natural oils. So moisturise your hands after every wash to combat the dryness caused by the harsh soaps and hand sanitizers.
Keep the skin hydrated not just with the creamy moisturizers but also make sure that you increase your water intake and avoid high sugar food items as it can lead to collagen breakdown
Don't forget your night creams and serums.
Give yourself a DIY facial once a week. If you are not sure about the products, you can talk to your Dermatologist before starting the skin care routine.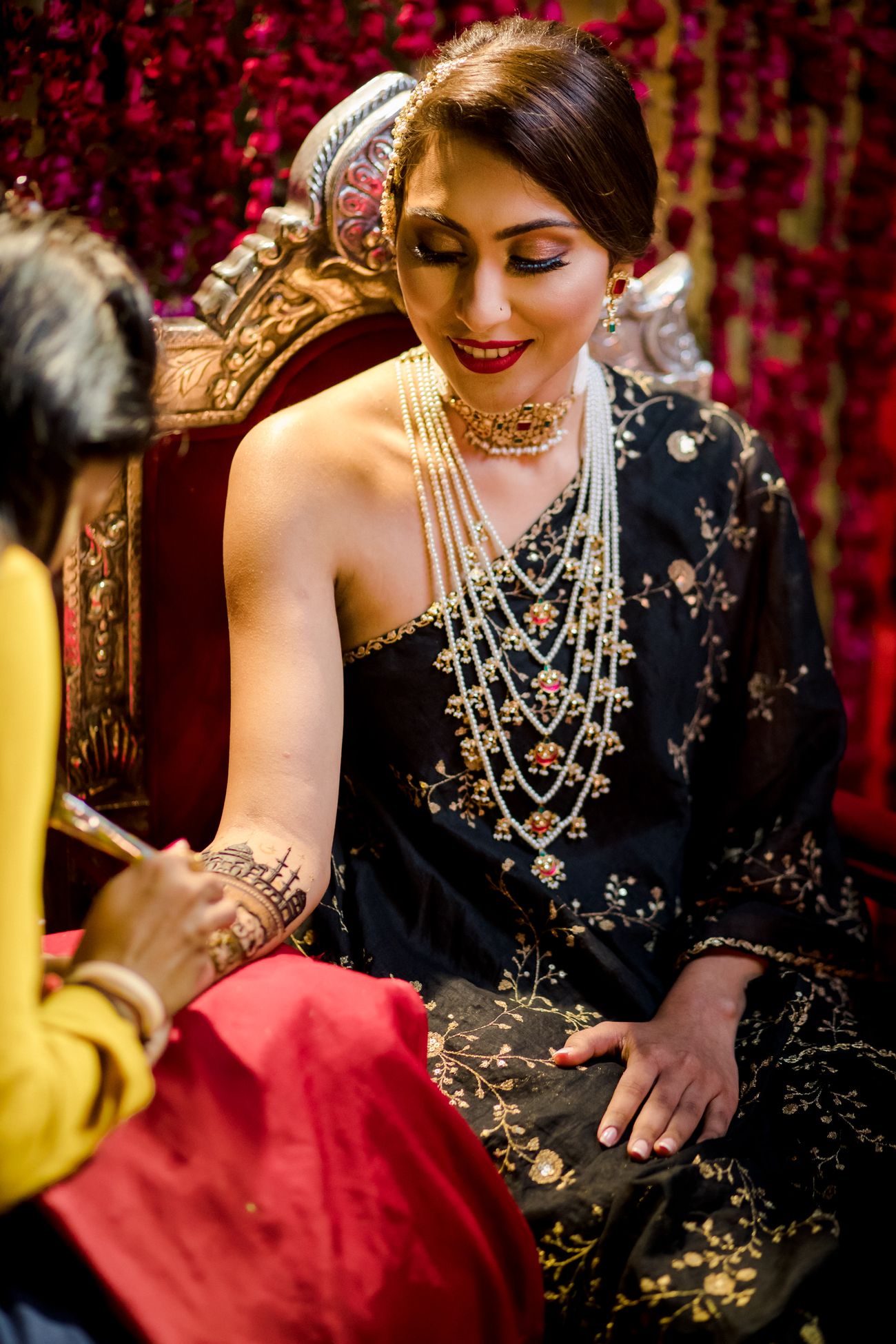 Image via Smiti and Nilesh's Real Wedding
Stick to CTM routine every day. If you're working out every day, then double-cleanse your face.
Add hyaluronic acid to your morning routine with a day cream.
Don't skip sunscreen: UVA rays can still harm your skin.
Vitamin C and retinol are two active ingredients that can help get brighten your skin, improve skin texture and also tackle hyperpigmentation.
Invest in a good serum with Vitamin C/peptides/ceramides to keep your skin hydrated and plump your face and neck. Vitamin C lightens dark spots and reduces pigmentation too.
Reduce your tan with this rice flour mask. Mix 2 tablespoons of rice flour, 3-5 spritzes of rosewater, 1 teaspoon honey and 1 tablespoon yoghurt together. Leave it on for 15-30 minutes and wash it off with lukewarm water. Rice water is rich is PABA, a natural sunblock, ferulic acid which is an antioxidant and allantoin, an ingredient essential for skin recovery. Honey is anti-inflammatory and also has antibiotic properties. Yoghurt is hydrating and a probiotic as well.
Eat a diet rich in Omega-3 fatty acids, vitamins and minerals found in salmon, avocados, leafy vegetables, green juices and nuts.
Opt for biotin and zinc supplements after talking to your dermatologist or trichologist.
Reduce inflammation in your body by cutting out refined sugars, carbs and introducing low GI foods like quinoa, soybeans, lentils, fruits and veggies.
When stressed, the body produces excess cortisol, often referred to as the "stress hormone", which wreaks havoc on everything from your immune system to blood pressure. This results in acne and increased sensitivity of our skin. Exercise and other physical activity produce endorphins in the body, alleviate mood, increases blood circulation. Try to meditate or do pranayams for at least 5 minutes daily.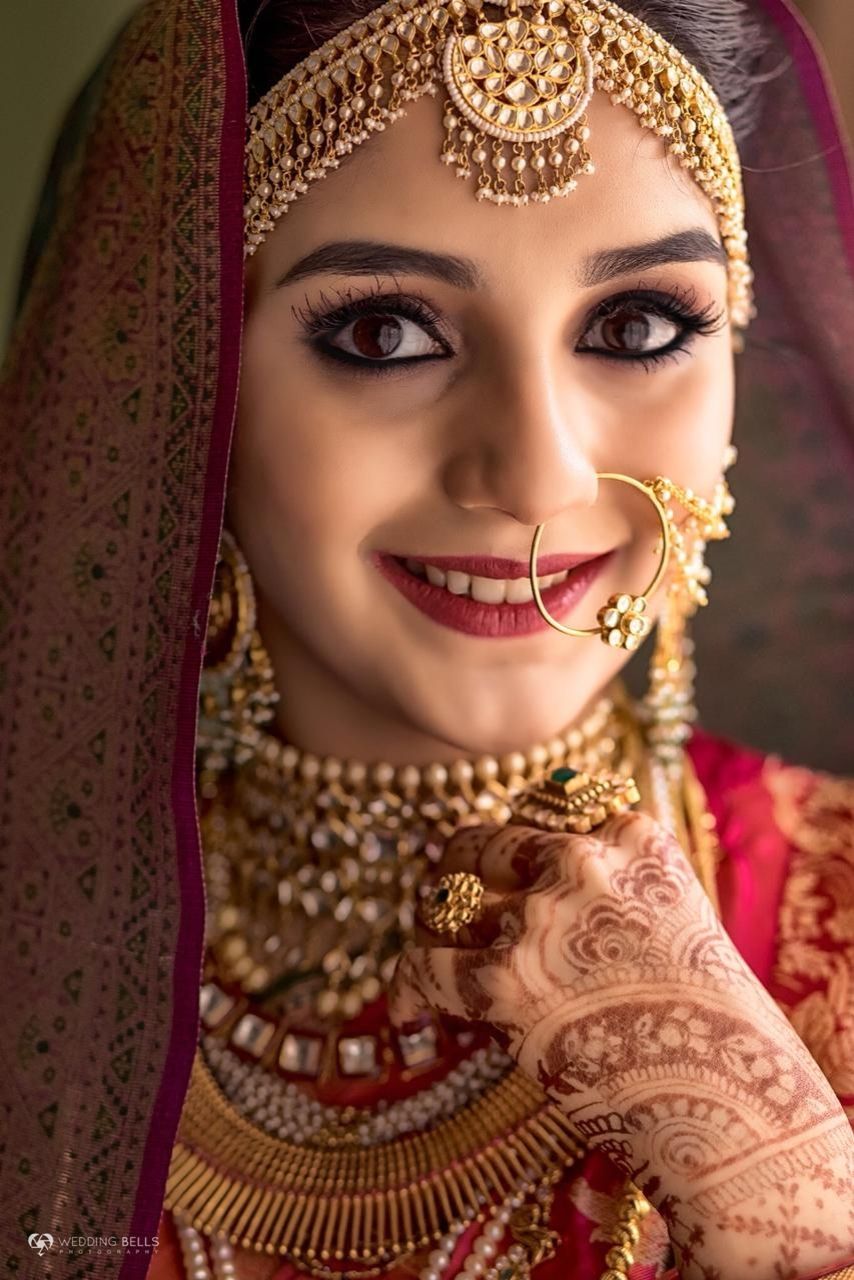 Image viaTony Makeup Artist★ 4.9
Being at home can make you binge on unhealthy or easily available quick to eat packaged food which can wreak havoc on your skin. Easiest thing to do at home right now is to make sure you eat right.
For oily and acne prone skin don't forget to include more antioxidants to fight the inflammation. Brightly coloured fruits and vegetables keep your skin healthy and glowing. Although eating more red, green , yellow and purple foods will benefit almost everyone but it's especially great for people with oily and acne prone skin .
Vit A rich food like carrots pumpkins and spinach help balance the oil in your skin and prevent breakouts!
Zinc supplements help acne prone skin by calming down inflammation.
For dry skin include food with omega -3 fatty acids like fish , walnuts, chia seeds and flaxseeds. 
You could also take supplements with essential fatty acids .
One advice for all brides to be is to sleep 7-8 hours every night. So, the reason why sleep is called beauty sleep is because first three hours of sleep , our body produces growth hormone and our skin undergoes repair . Middle two hours it produces melatonin which is one of the most powerful antioxidant and last three hours our skin undergoes deep recovery. So, a good night sleep should be on your to-do list if you are looking for that glow from within on your D day!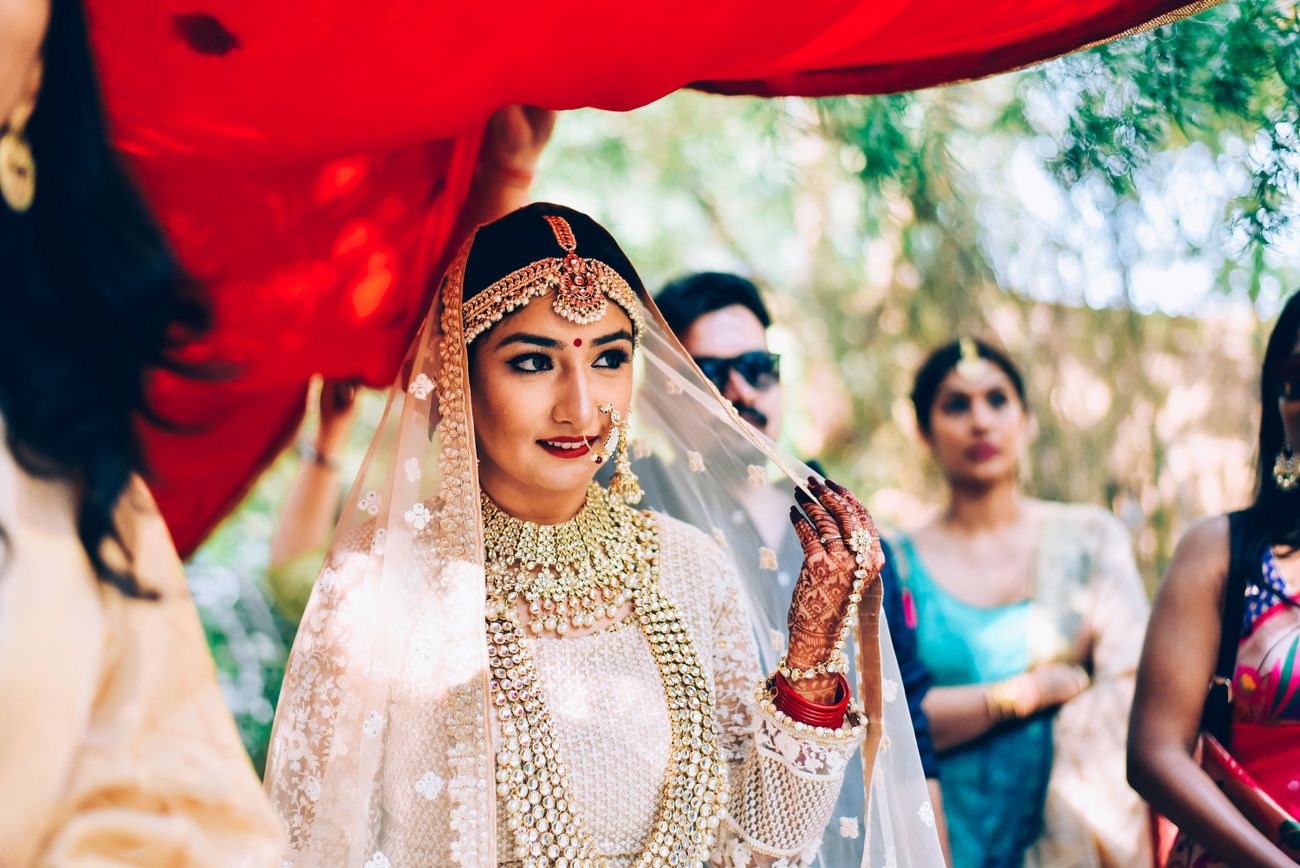 Image via Memoirs Photography★ 4.9
High energy dense food and sedentary lifestyle is unhealthy for the body as well and skin. It could lead to those pesky pimples just before the pre wedding celebrations.  During the lockdown one must try stay more hydrated, consume food rich is fibre and antioxidants like watermelons, musk melons, oranges, apples, beetroot, cabbage, nuts etc. Having a consistent exercise routine can go a long way in maintaining skin and internal health.
Another thing is DIY masks. Some of my favourite things to apply on the face during the lockdown are gram flour, turmeric and curd. One could also combine these and apply them and it would help exfoliate their skin as well as provide the skin with essential antioxidants. Since, the availability of cosmetic products is a little impaired these natural ingredients and products can go a long way in maintaining the skin health.
If you are looking for a budget-friendly bridal skincare plan, check this budget bride's plan to glowing skin!