Sneak Peak into Manish Malhotra's LFW Summer/ Resort 2015 Collection !
BY The WMG Bride | 03 Mar, 2015 | 2063 views | 2 min read
Incase you follow us on Instagram (if you don't then what is UP with that?:p) , you may have known that a few days back we got a chance to get a sneak peak into Manish Malhotra's LFW Summer Resort 2015 Collection. More important than that however, was the cause Manish was supporting . He  joined the  WEvolve - Global Campaign against Gender Violence  at Lakmé Fashion Week.  Good cause+ delightful, summery outfits and you have yourself a day well spent :)
Here are some of the pictures from the line, shot exclusively for us by the talented team at Click My Dreams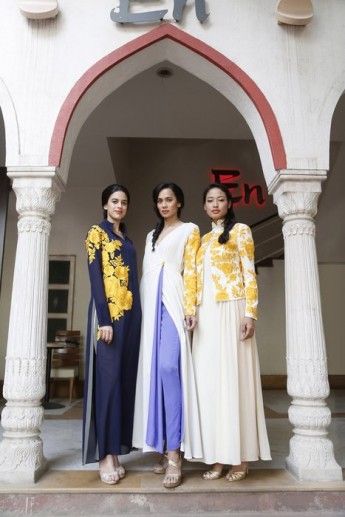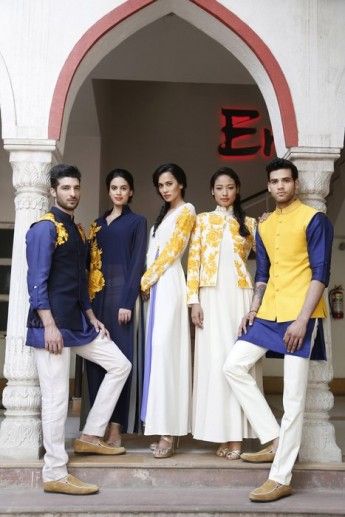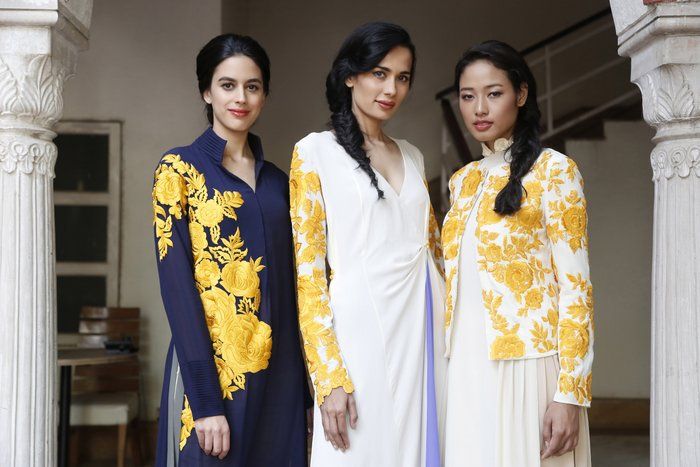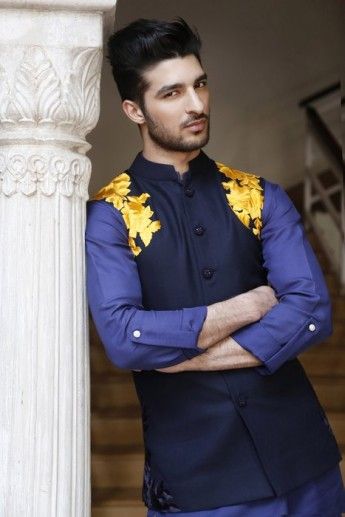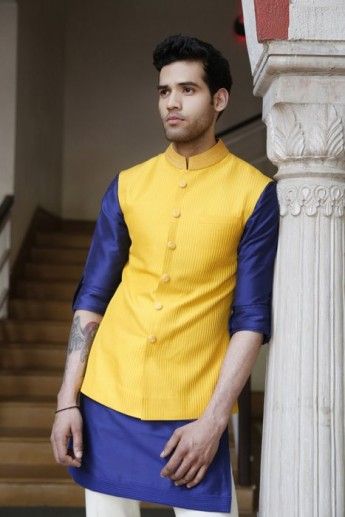 The color pallette was navy, yellow and white with soft fluid silhouettes and his signature high slits. Smatter of yellow gara work embroidery on jackets and sleeves make these the perfect "Brunch Mehendi outfit" for the brides best friend, or maybe the Welcome Night dinner outfit at a destination wedding. So chic.
Also a special shoutout to the impeccably tailored mens wear outfits. These are clean, crisp and so fun , such welcome additions to our Gallery
In other news, Manish also lent to another great cause at the CPAA Charity Fashion show where this outfit - caught our eye !!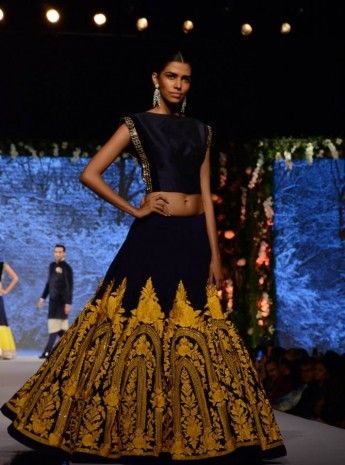 Blue and Yellow seems to be the theme for summer and we are not complaining !