Modern New Jewellery Options For The Sister Of The Bride!
BY Sakshi | 29 Mar, 2018 | 3471 views | 4 min read
You're lucky if you're the sister of the bride or the BFF! I mean, the number of outfit and jewellery options you have out there are insane, and they just keep getting better and better! Here are some of the cool new trendy jewellery options we spotted for you guys online- and one look, and we're sure you're gonna want them! 
Tassel and fringe jewellery with pearls and stones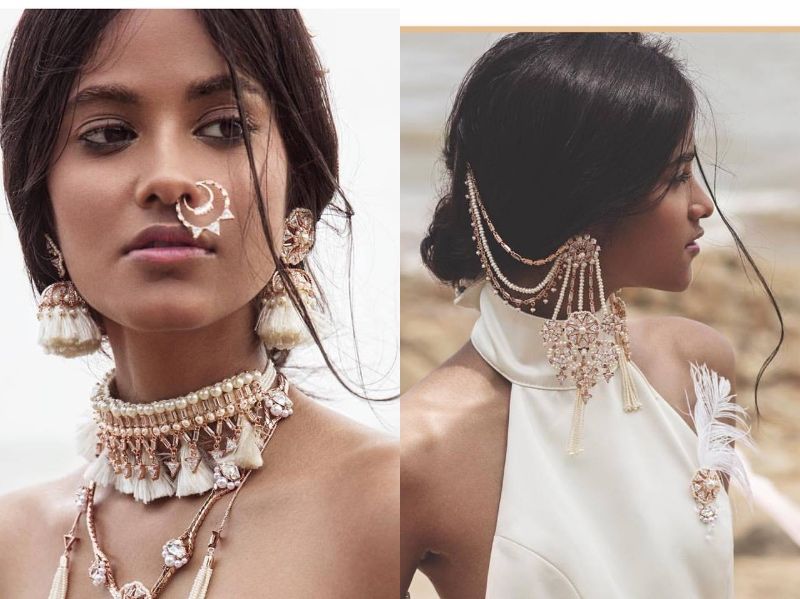 Jewellery by Outhouse★ 4.8
So edgy and modern- a great option for the sister of the bride!
Statement gold plated stone work and kundan jewellery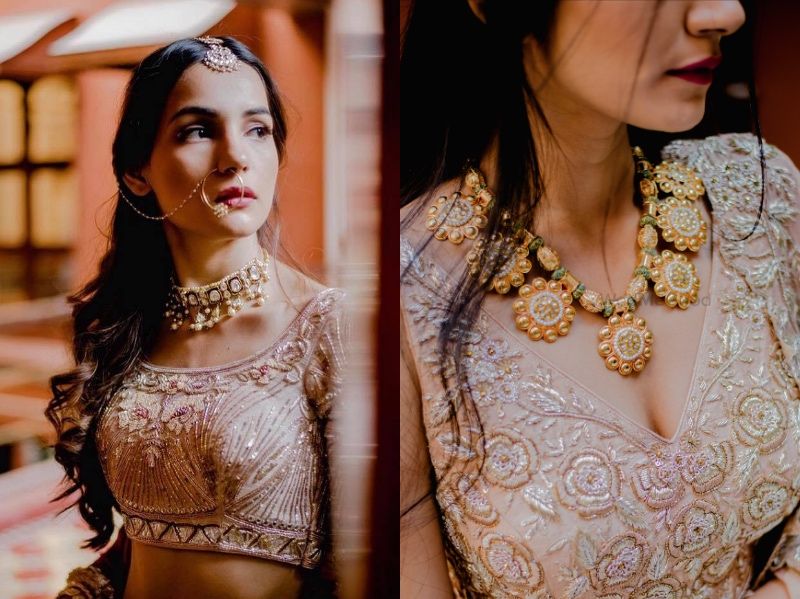 Jewellery by Just Jewellery★ 5
So pretty and girly- love these designs which work so well with pastel outfits!
Metal finish jewellery in contemporary designs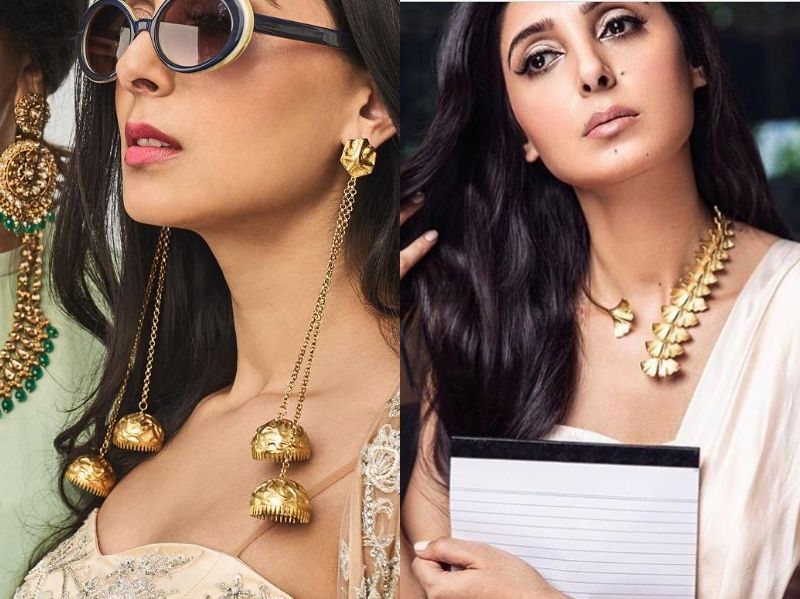 Jewellery by Flower Child by Shaheen Abbas and Firdaus by Akshita; Images via perniaq
Very understated and pretty- yet fiercely modern! Perfect for the sister of the bride to rock on one of the casual functions!
Statement Earrings with chain backs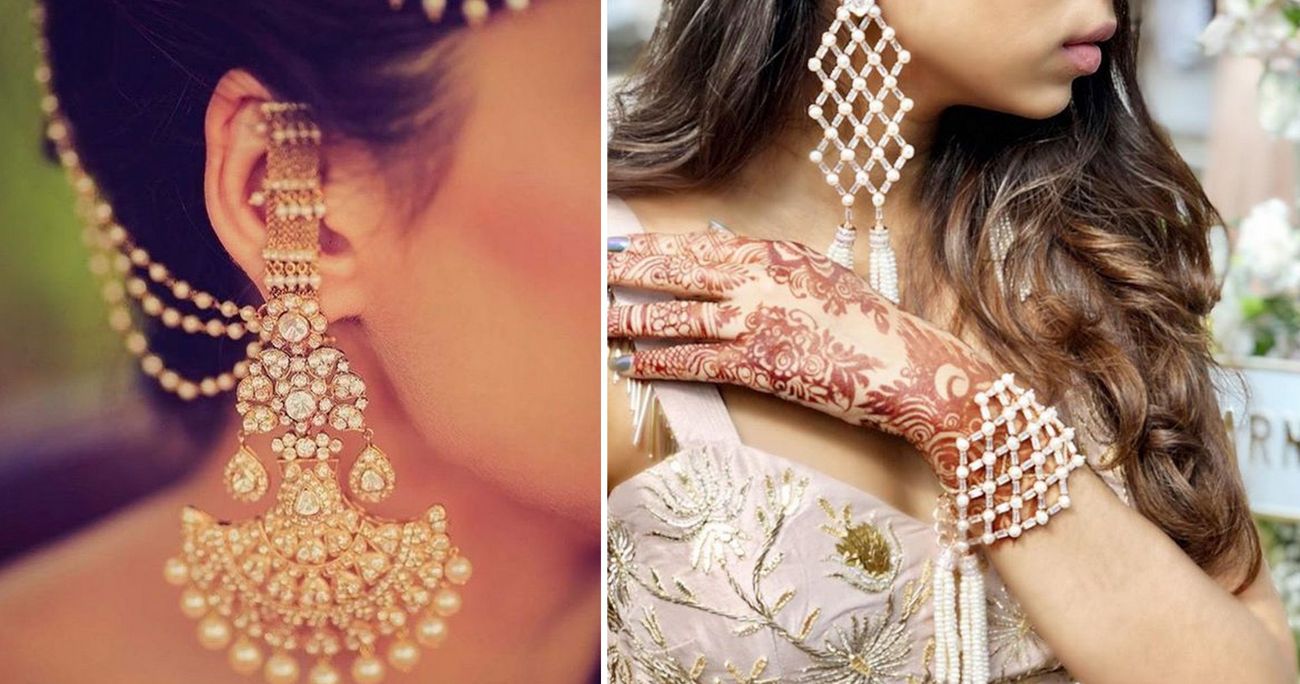 We are seriously in love with these designs- the chains going back to the hair looks pretty cool!
Modern Meenakari Jewellery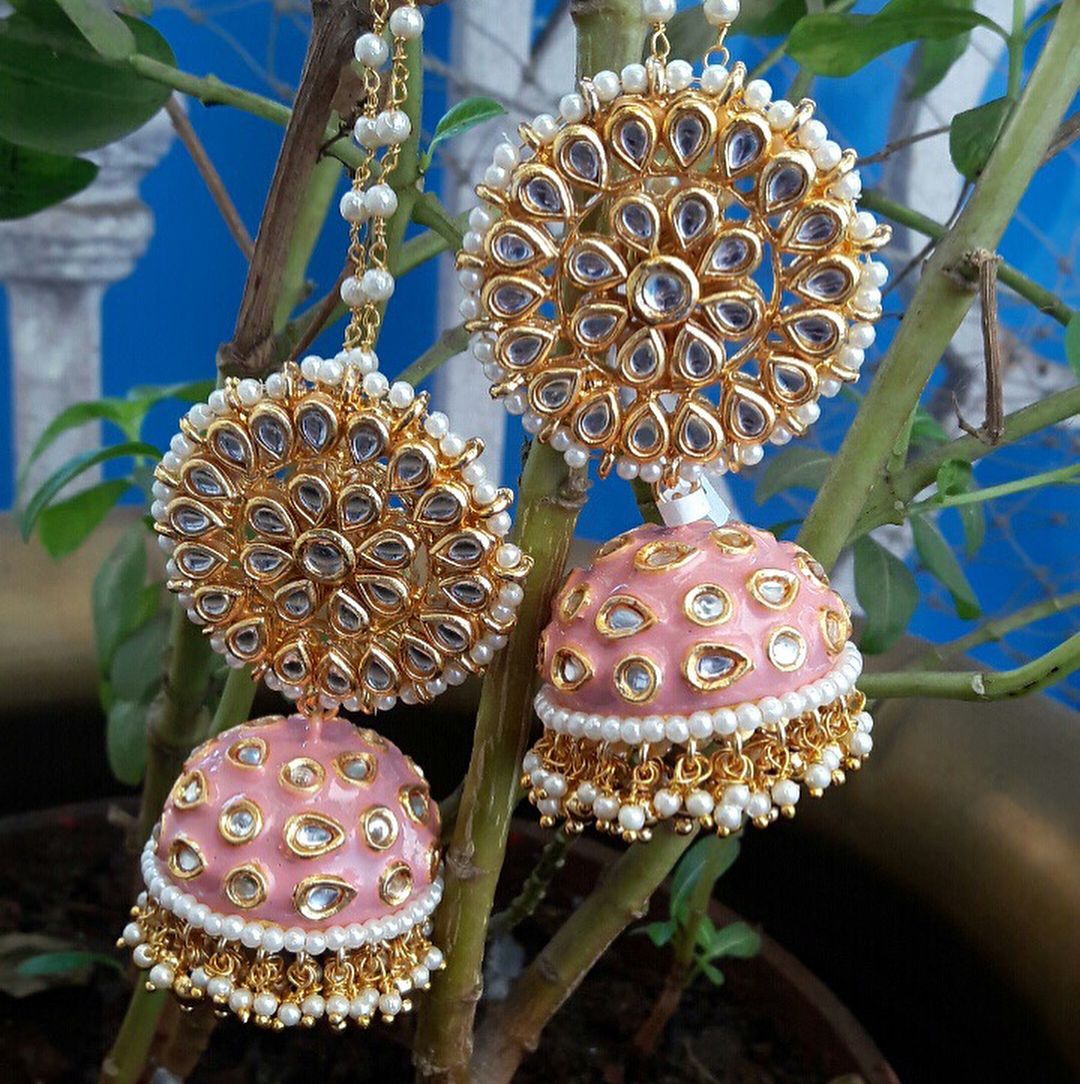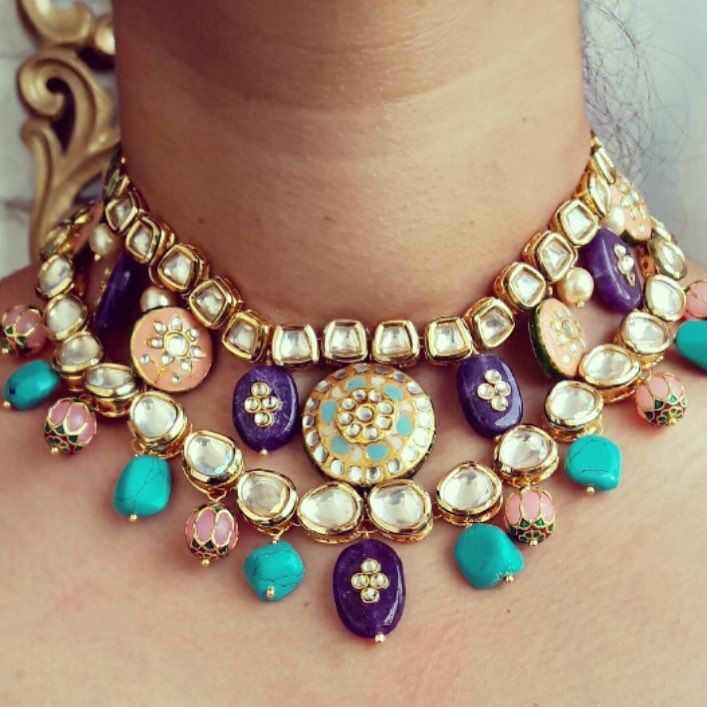 Jewellery by TAD★ 5  
Meenakari jewellery is always great, especially when you're looking for a pop of colour, but modern Meenakari jewellery is even better! 
Jhumki and gota chokers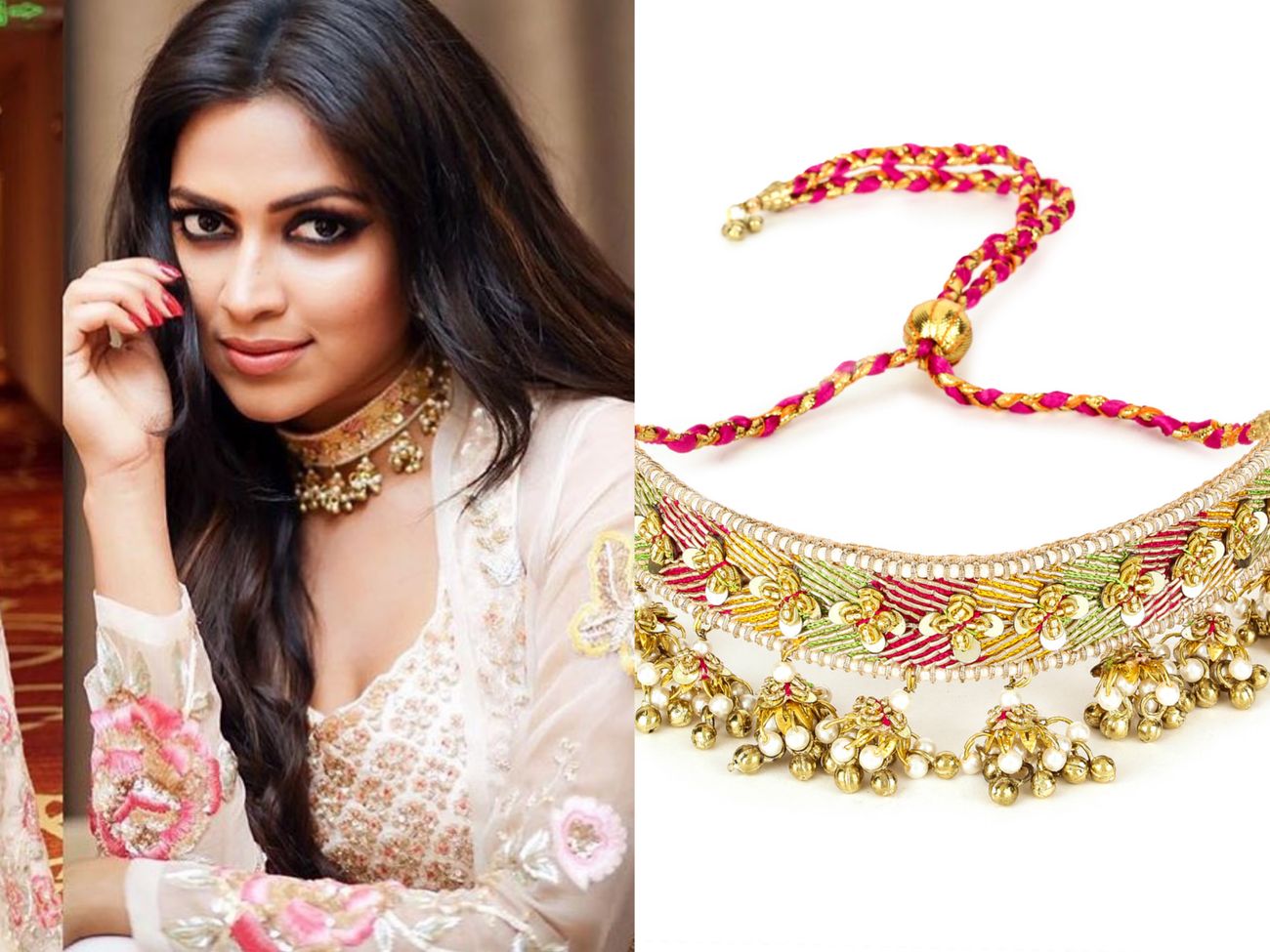 Jewellery by fooljhadi
Mehendi jewellery taken to an all new level!
Statement Pearl Jewellery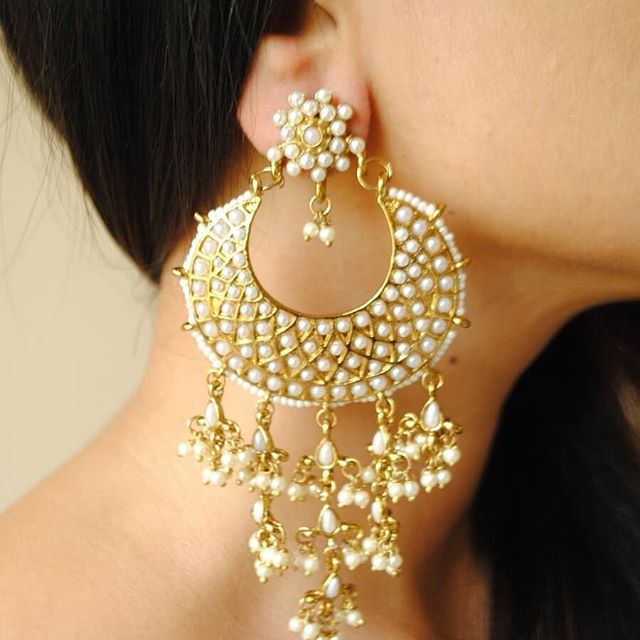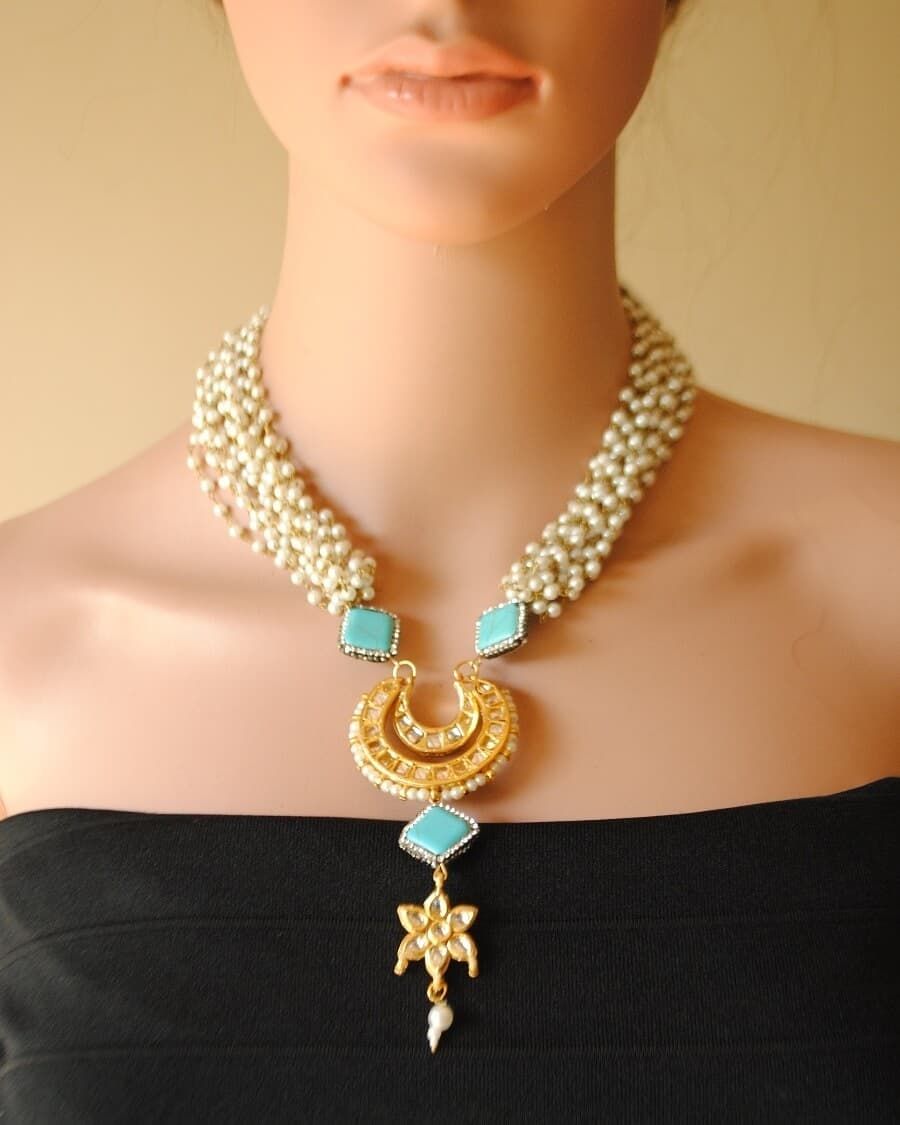 Jewellery by Get Junk'd
Super pretty, and very versatile!
Beaded tassel jewellery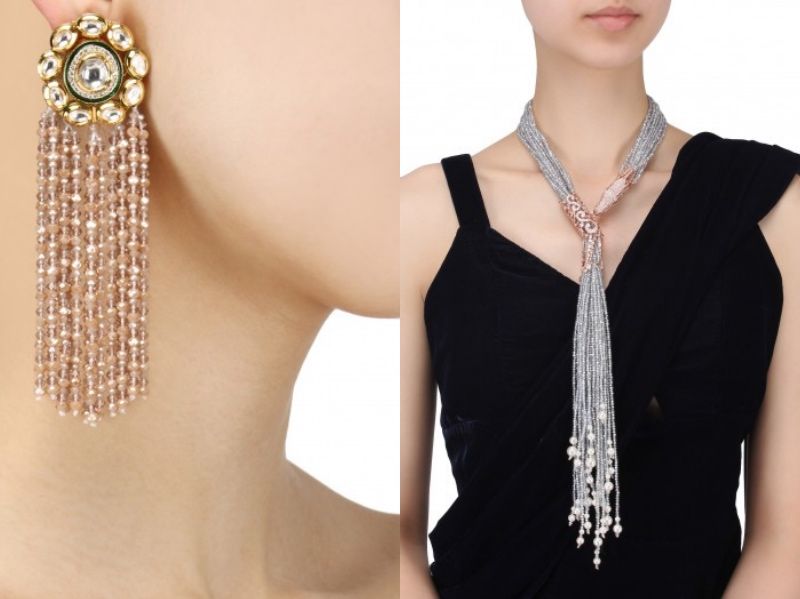 Jewellery by Moh-maya by Disha Khatri courtesy Perniaspopupshop 
Beaded tassels are trending these days too! They work well with fusion and modern outfits!
Anything with colourful beads to colour-block your outfit
Jewellery by Mortantra
More and more bridesmaids are going with jewellery that will colour-block it for them - so pick beads that are bright and big, attach to a big pendant and boom, stunning!
New-age Ear Cuffs
Via Suhani Pittie
Ear cuffs got bigger and bolder and they're pefect on any outfit - from indo-western to fully Indian. 
Animal-shaped Naths
Machli-nath is one cool accessory to sport! 
Waterfall Chokers
They're new and efffortless and are two necklaces in one!
Modern Temple Jewellery
Because it's fun to put a twist in tradition!
ALSO READ: 6 Best-Dressed Sisters of the Bride/ Groom! (Impeccable Style & Gorgeous Outfits)