The Most Awesome Bar Decor Trends for Your 2017 Wedding!
BY Sakshi | 27 Jan, 2017 | 995 views | 3 min read
Want a cool bar at your wedding? Look no further! No crazy fun wedding these days is complete without some booze, so here are our picks for the coolest bar trends for 2017- whether it is for the mehendi, the cocktail party or for the wedding!
A suspended bar!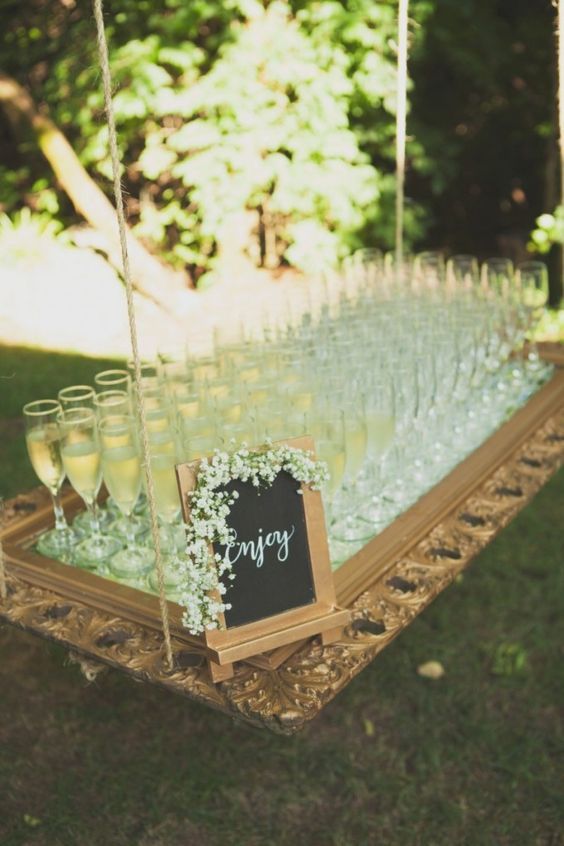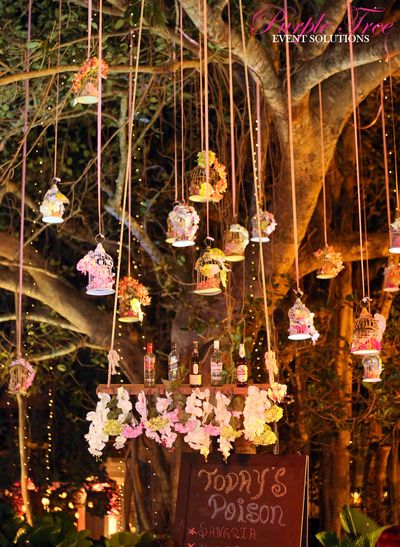 Image via Decor by Purple Tree Events and Pinterest
How cool is this idea? And it's something that can be pulled off indoors as well as outdoors!
Quirk it up!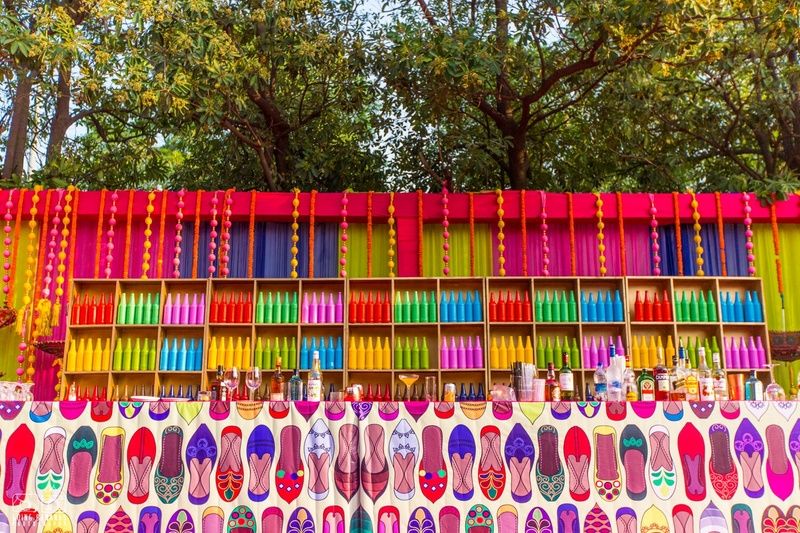 Image via Abhinav Bhagat
This is such a cool idea for a day wedding or mehendi bar! Get it all quirked up with some coloured bottles and cool printouts, and you'll get a bar no one has even seen at a wedding before!
With a glam bulb retro sign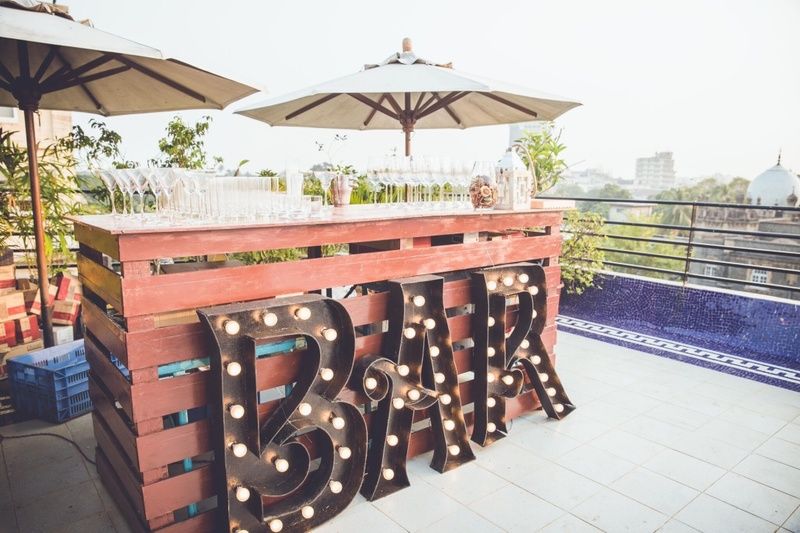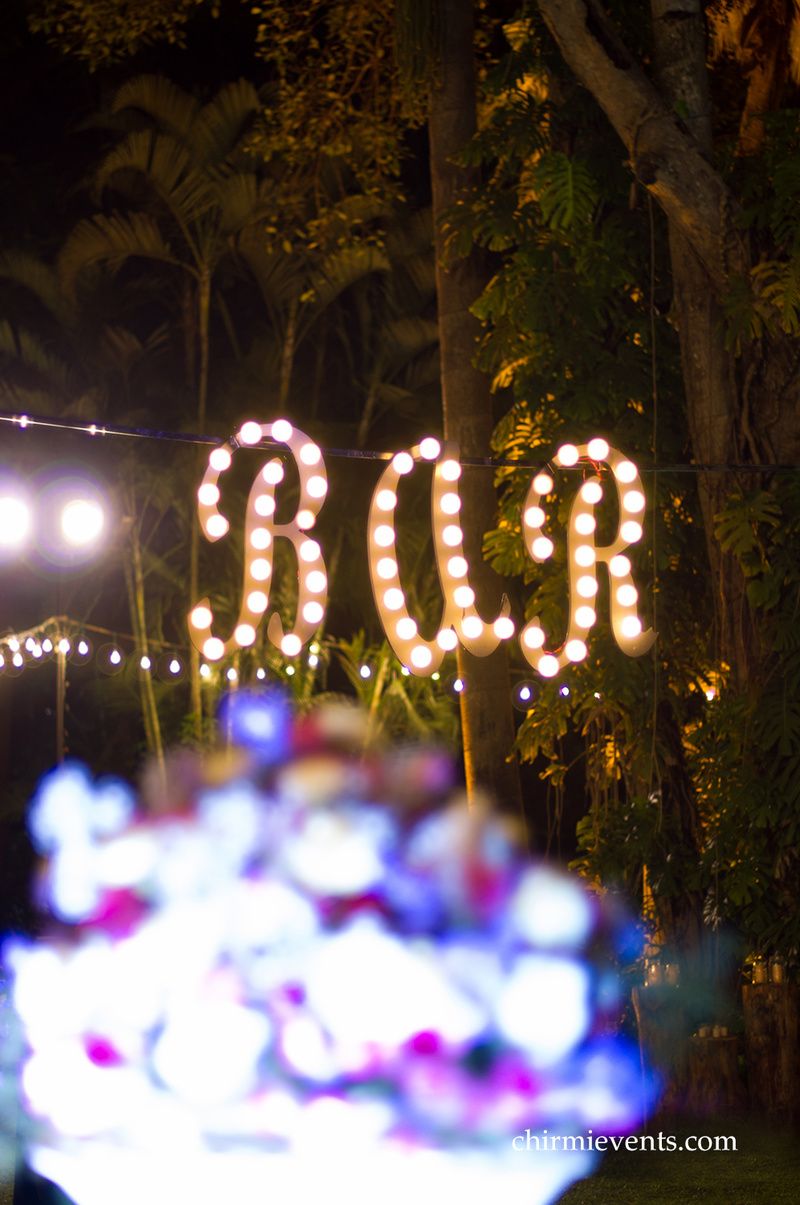 Image via Altair and Chirmi Events★ 4.6
How glamorous does this bulb bar sign look? And light it up in the night for more awesomeness!
With hanging lights
Image via Vivaha Wedding Solutions★ 5
Why not do up the wedding bar like an actual one? Some hanging bulbs with wires, and it lends this wonderful starry night theme to the whole place!
With hanging flowers and lights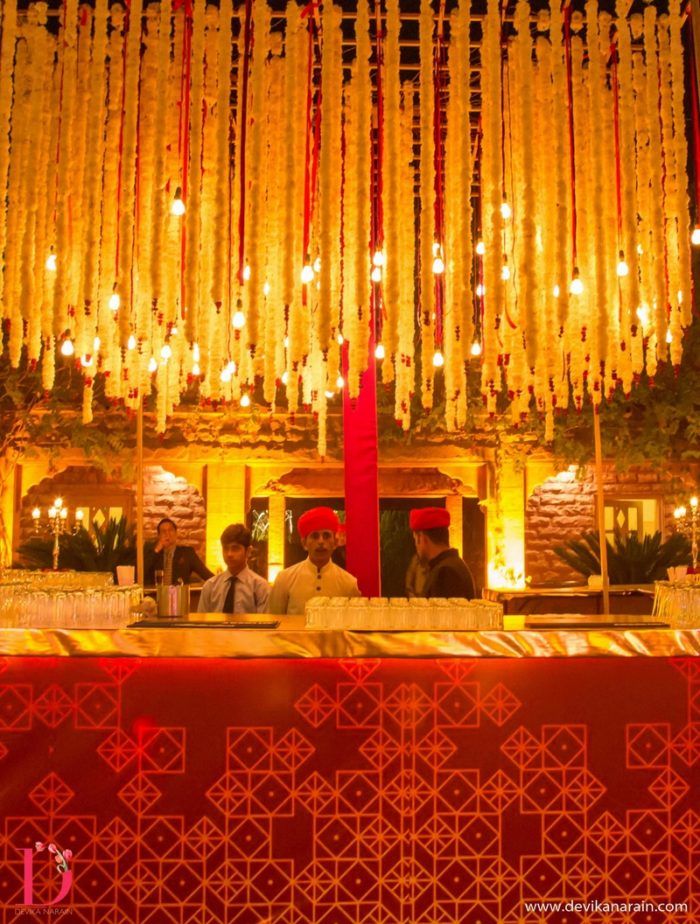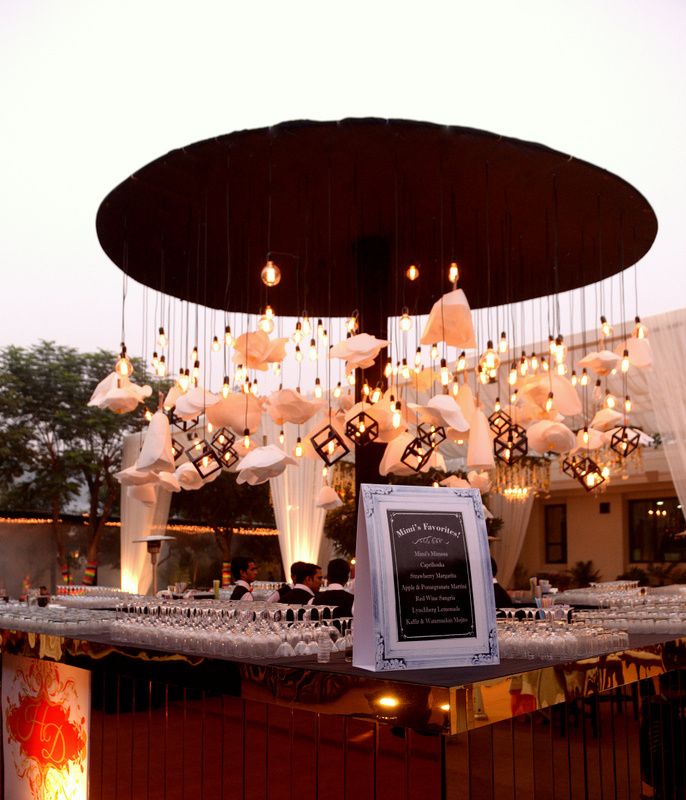 Image via Devika Narain and Company★ 4.9 and Wedding Duo★ 5
Whether it's paper flowers or the real thing, this also makes for super cool bar decor! It's something that can be pulled off for a day or night wedding!
With a gold theme using gota strings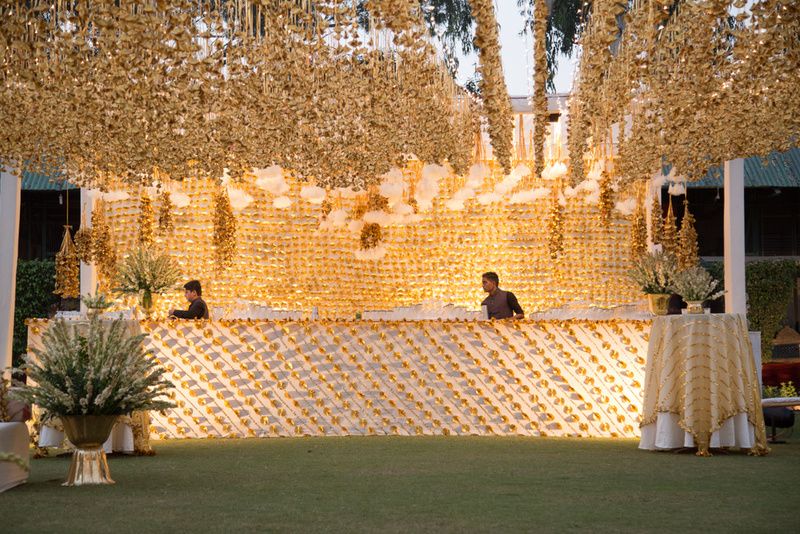 Image via Rani Pink★ 4.7
Gota hangings are like the in thing for wedding decor these days, and here's a bar that screams 'wedding' from every angle!
With a cool mirror counter
Image via Sajda Weddings★ 4.4
A mirror counter and hanging crystals? Yes please!
A Cool Sangria Bar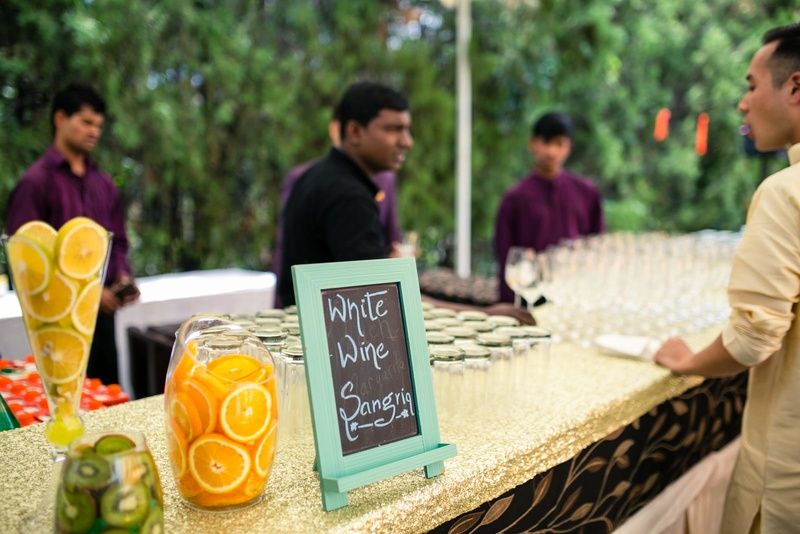 Image via Studio ANK
This is a great idea for a day wedding- it's a refreshing drink, looks awesome and the chalkboard just adds the right amount of quirk!
With a cool sign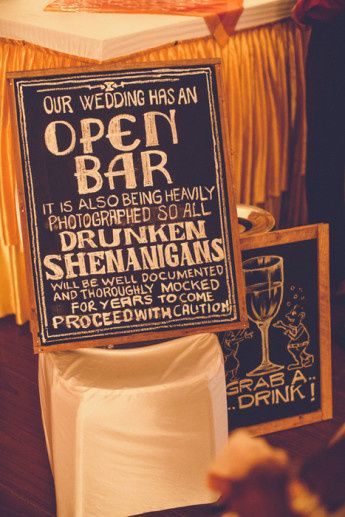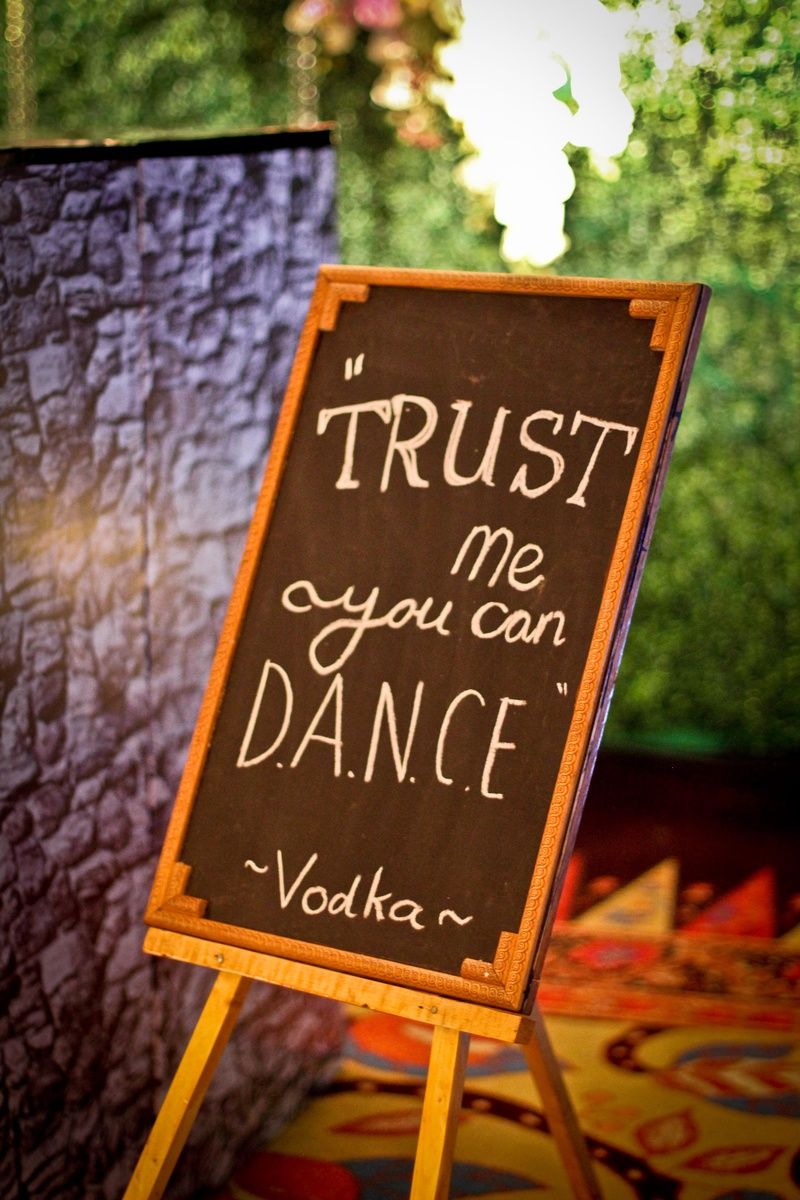 Image via Sona & Renoy's Real Wedding and DotDusk Studios★ 5
You can get as creative as this as you want! Just really adds a lot more character to the decor when done right!
An Ice Bar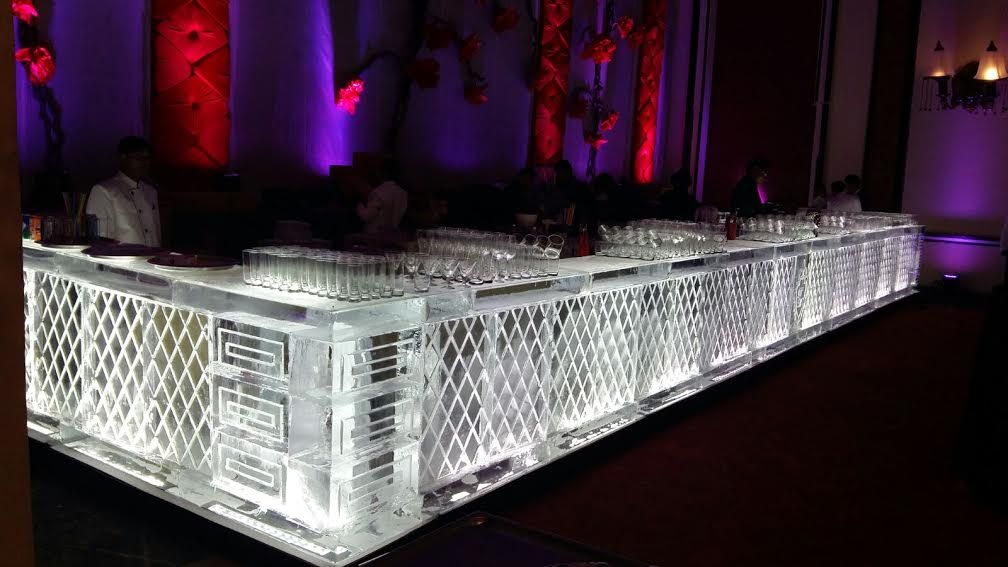 Image via Imagine Ice
Ice sculptures and ice bars are all the rage these days- with the bar counter or accessories made of ice! Totally awesome for a winter wedding!
With see through glass and a display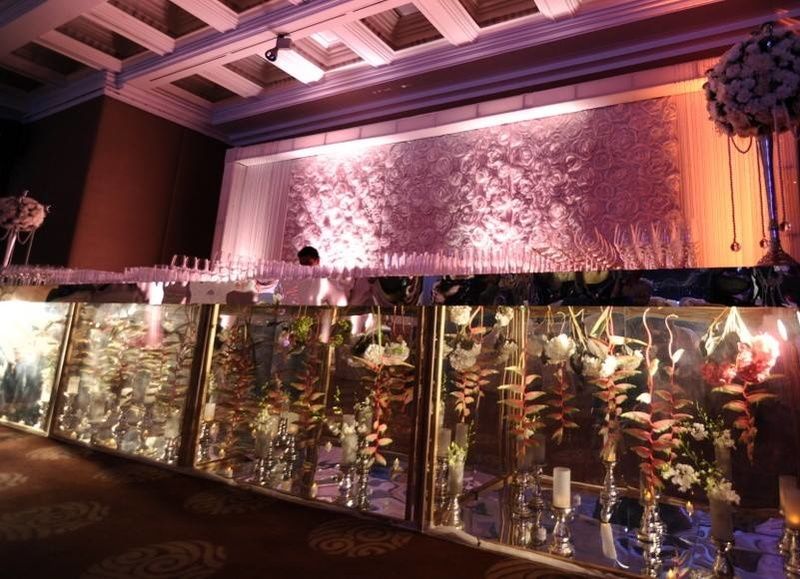 Image via Sajda Weddings★ 4.4
That bar is a work of art! With a see through glass, a display of your choice inside and that quilted back panel- everyone will want to crowd around this one!
With a touch of 'desi'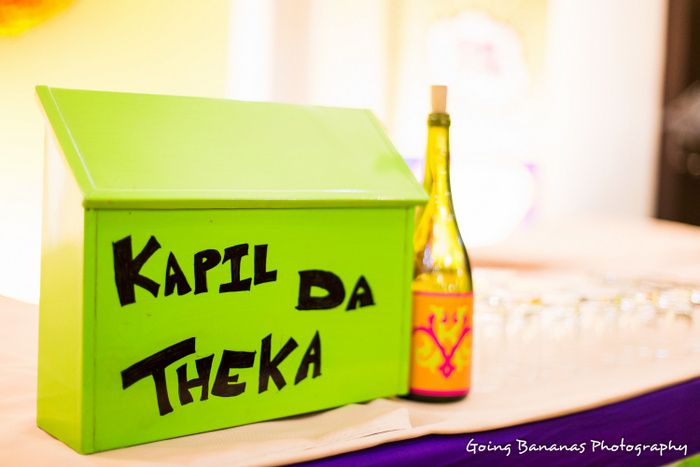 Image via Vriti and Kapil's Real Wedding
Desi always wins at a wedding! And a bar is a great place to bring out your desi side!
Glowing bottles or shot glasses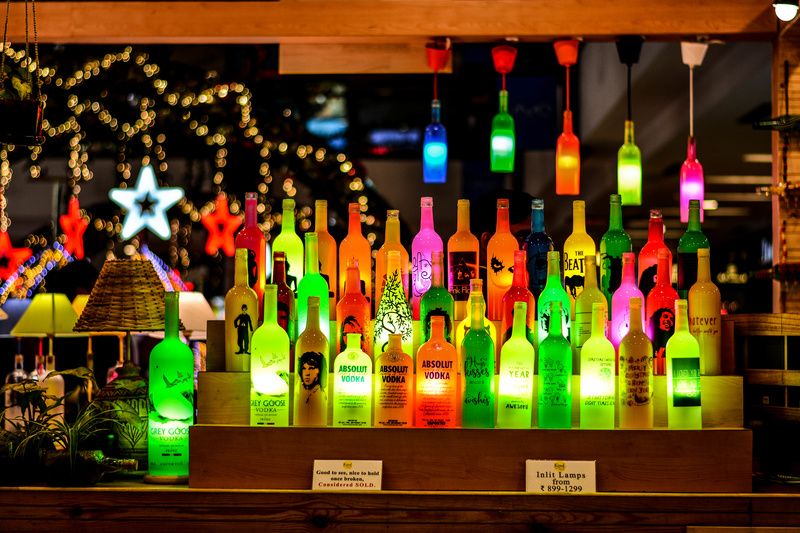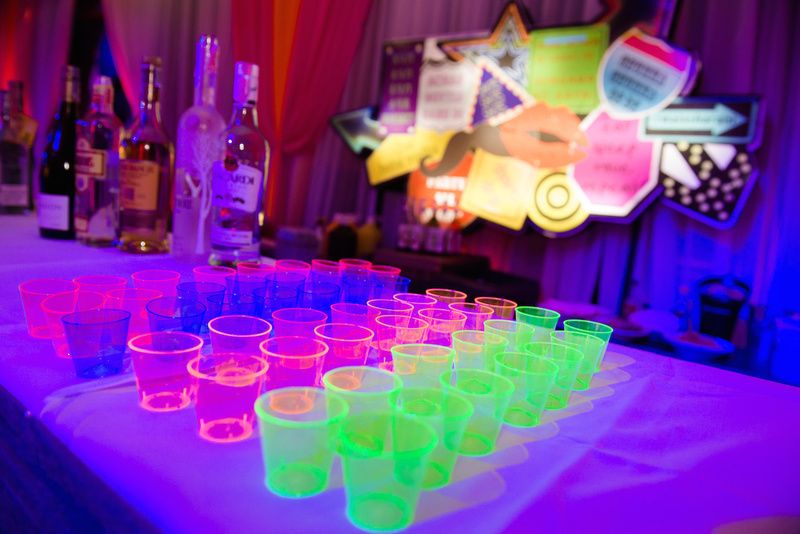 Image via Ujjwal Tripathi Photography
If it's gonna be a crazy party, make everything around crazy as well!
A chalkboard effect bar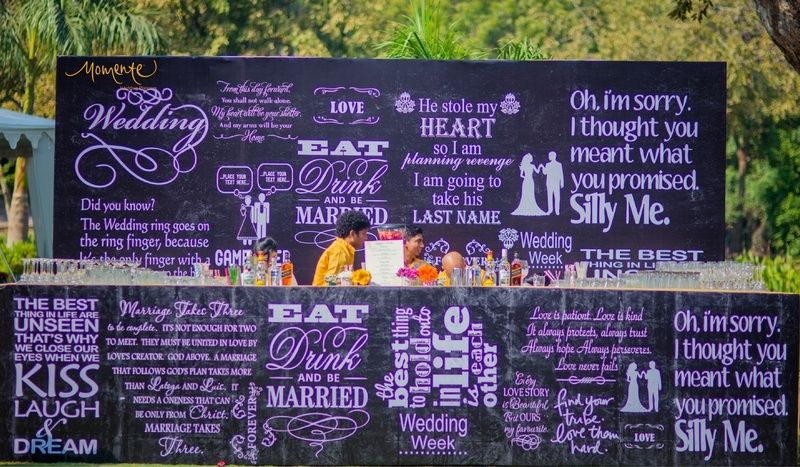 Image via Momente Wedding Planners★ 4.9
When just a chalkboard sign won't do! Personalise it all you want!
So, any more cool bar ideas you've spotted?