The Most Romantic Spots To Propose in India According To Us!
BY Latha Sunadh | 30 Jun, 2016
You've got the bling, you've rehearsed your lines, but you can't decide on the right setting. Proposing to your girlfriend or boyfriend (we're living in modern times, people!) can indeed result in clammy hands, sweaty foreheads and even a panic attack or two...But, never fear! We are here to help make your daunting task of setting the scene for romance much easier – by suggesting some breath-taking locations for a memorable proposal.
1. While Scuba diving in the Andamans
Picture Courtesy: Wedding Nama
If your girl enjoys adventure sports, there's no better way to win her heart than taking her for scuba diving at Lakshadweep or the Andamans. Underwater proposals can be super fun and absolutely unexpected!
WMG Tip:
Make sure this isn't his or her first dive as the person is already struggling with the notion of being underwater!
2. When on a road-trip in Nubra Valley
Picture Courtesy: Hitched & Clicked 
If you will go to any heights to impress, the 10,000 feet and above altitude of Ladakh should not be a challenge. It's tough to pick just one spot in Ladakh but the Nubra Valley is perfect. It's the perfect setting to pull up, go down on one knee and dig into your pockets for the ring; she's bound to be breathless (in a good way!)
WMG Tip:
Make sure that you check the weather before going down on one knee – you don't want your moment marred by heavy snowfall or landslide!
3. For the princess she is, at Falaknuma Palace
Picture Courtesy: Dipak Studios
If she is daddy's little princess, then this Cinderella proposal is perfect. Opt for the bespoke service at Taj Falaknuma Palace includes a palace butler, a customised diamond ring, transfers by a Jaguar and a horse-drawn carriage with a romantic meal at the signature restaurant, Mashal. Can you hear the 'Yes' already? That way, you could try out any of the cool palaces that come with a great view - Rajasthan is all about that!
WMG Tip:
This one is a big-budget plan so make sure that you have the moolah. There is no point on splurging to just propose big!
4. For a spell-bounding view, in a Log Cabin in Landour
Picture via Vidhi & Tushar Photography
If you want a spectacular view to set the scene for your romantic gesture but she finds beauty in simplicity you can't go wrong with Landour! This little town just above Mussoorie will leave her asking for more. Rokeby Manor offers one of the most stunning and Instagram-ready views of snow clad peaks.
WMG Tip:
Rokeby Manor has a stunning wooden log cabin which would make it perfect for the entire 'Swiss-DDLJ feel'!
5. For adventure junkies- hot air Balloon ride in Jaipur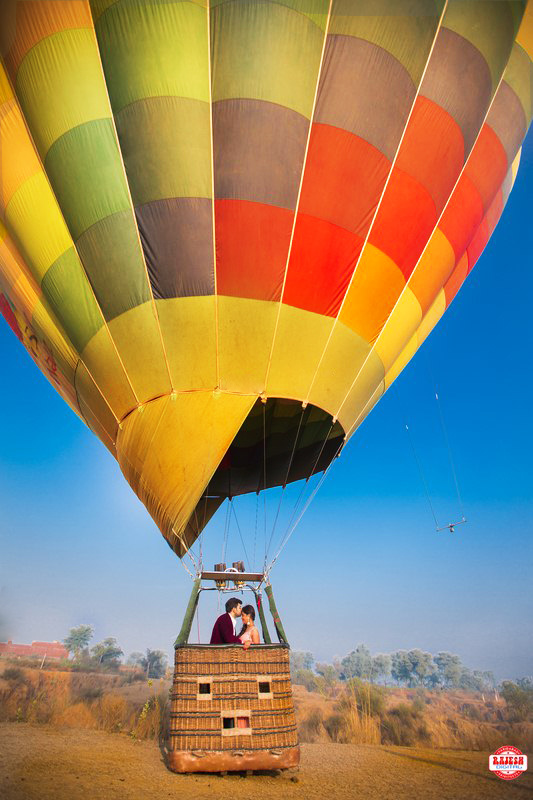 Fancy a hot-air balloon ride over Lonavala hill station in Maharashtra or in Jaipur looking over the hills? One of the best tree house resorts in India, The Machan in Lonavala is ideal for your big moment. Or, you can book a hot air balloon ride above the resort for extra brownie points and save the question for when you're cozied up in the air!
WMG Tip:
 Book your hot air balloon in Jaipur or Lonavla. There are multiple operators providing this service such as
Skywaltz
6. For the beach bums in Goa
Picture Courtesy: Radhika Pandit Photography
Yes, we know its clichéd but that is for a reason. Goa tops the list of places for romantic proposals. Imagine yourself as you kneel in the sand with the picture-perfect backdrop of an orange-pink sunset and the sound of waves gently lapping the shore in the background.
WMG Tip:
Explore Ashwem and Arambol for a change of usual Goa scenery. But, if that isn't enough, rent a yacht for an hour and propose in the middle of the Arabian Sea.
7. Amidst a valley of flowers in Uttarakhand
WMG Tip:
You need to time this proposal well, as the valley is in full bloom only for certain parts of the year
8. For the nature lovers, at Pangong Tso
Pangong Tso, the lake in Ladakh is absolutely breathtaking. Going down on one knee with a backdrop like this? There is no way she won't say yes.
WMG Tip:
 When the sun rises and sets on the lake, it is supposed to be absolutely magical
9. At the Nehru Planetarium in New Delhi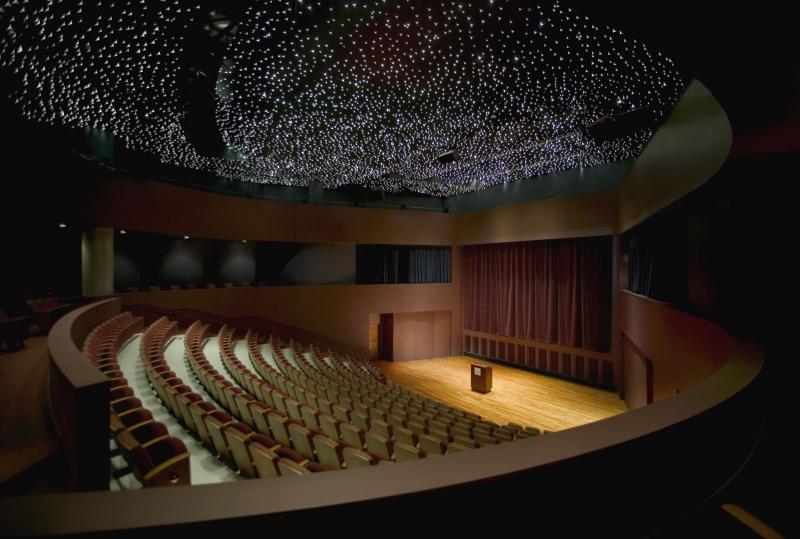 If you can manage to sneak in without hoards of school kids on excursions, the Nehru Planetarium is absolutely magical. It's the closest you will come to being close to the stars while still being in Delhi.
WMG Tip:
Pick a day where you can be alone! -Apoorva Pagar