This Bride Wore A Mehendi Lehenga Made Of Real Flowers + A Bridal one With Seven Vows !
BY Sakshi | 18 May, 2017 | 9373 views | 2 min read
A lehenga made of real flowers? What? Yup..that was our reaction when this hit our inbox. But read on to find it. Here is a bride who personalised not one, but two unique lehengas for her wedding functions, and man! do they really stand out! Yep, Nindiya is one special bride with a lot of creativity! So what's so special about her lehengas? Check it out for yourselves!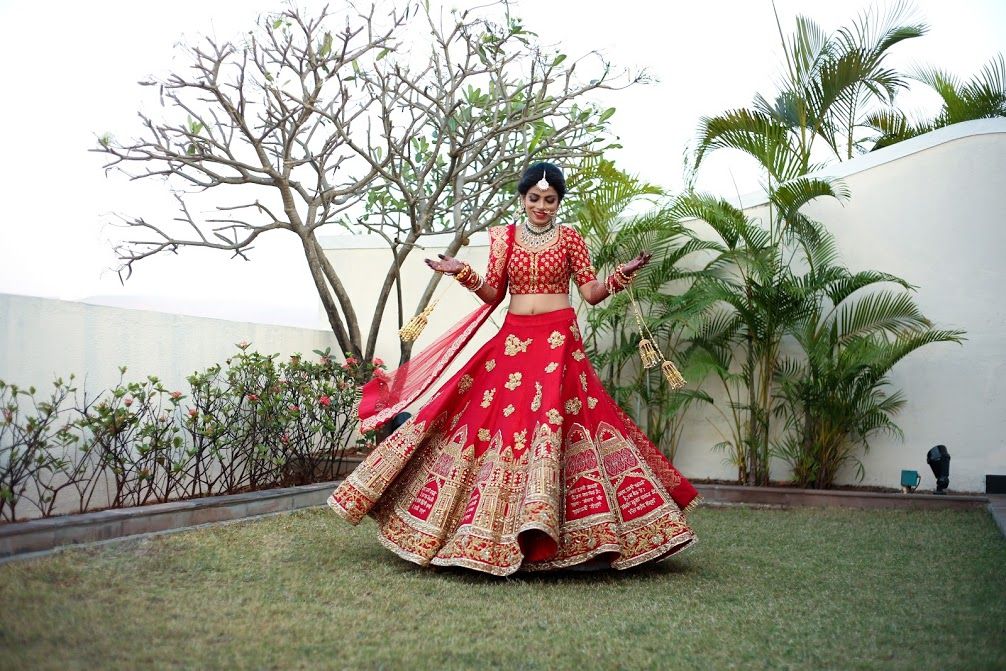 Mehendi Lehenga
One look at Nindiya's Mehendi lehenga, and you'd wonder what's so special about it. It does look 3 dimensional, but what you see on it are not beads, but real flowers that have been sewn on to it! Interesting, right?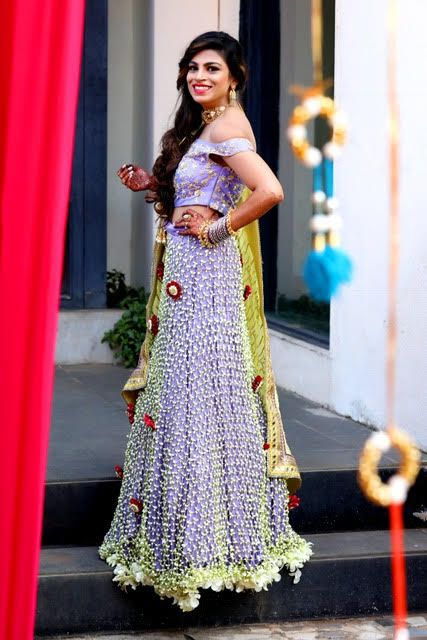 Nindiya says, "Being a designer I wanted to make one outfit for my wedding, so I chose the Mehendi outfit. Instead of the stereotype floral print and jewellery, I made my entire lehenga of real flowers!"
Bridal Lehenga
But Nindiya did not stop at only the Mehendi lehenga, she went ahead and personalised her wedding lehenga too, and that too in the sweetest way! What you see written on the lehenga in between the design are the seven sacred vows!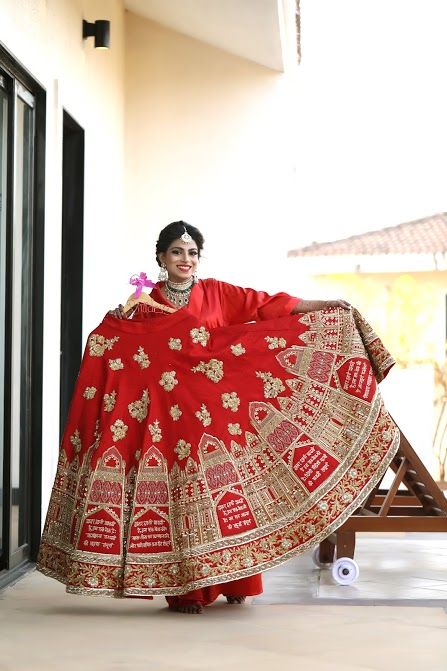 Nindiya says, "My wedding outfit had seven vows written on them which was designed by me, but curated by Olga by Jay Makhija."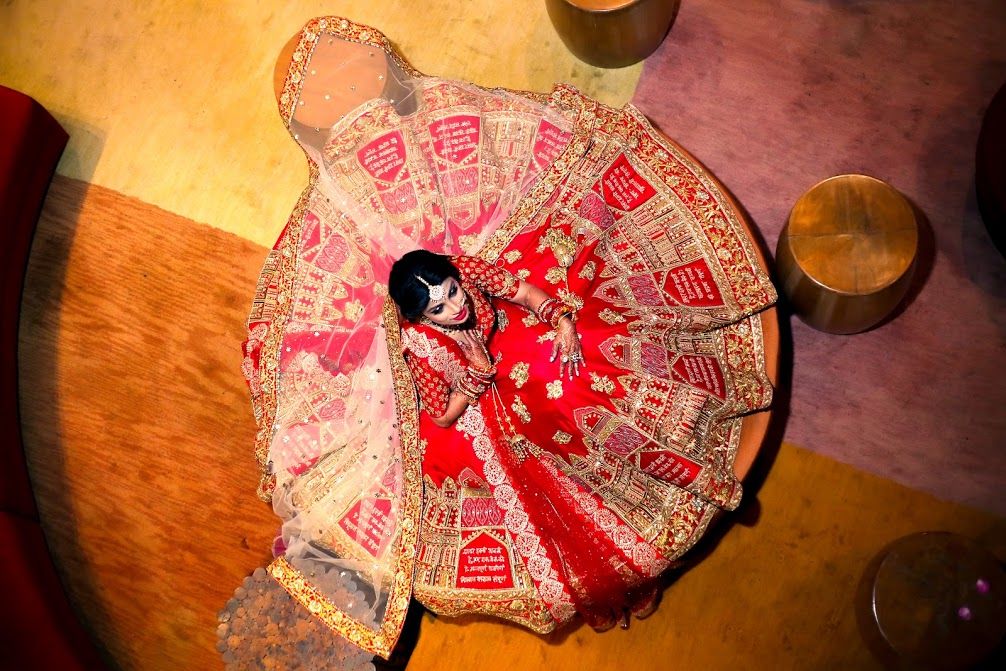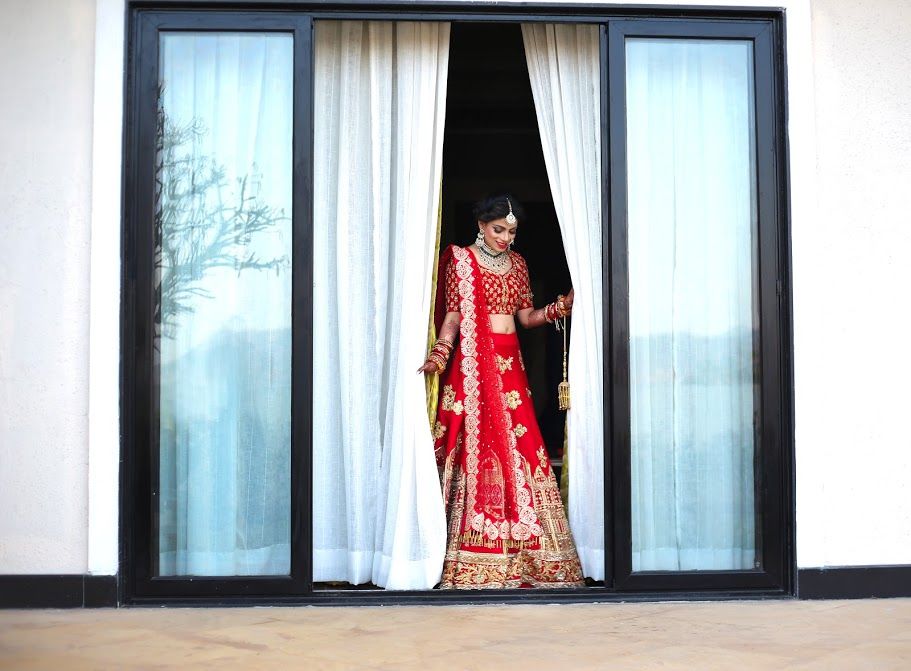 All images courtesy Photo Phactory★ 5 .