#Trending: Blouse Designs For A Kasavu Saree
BY Meenu | 28 Sep, 2020 | 6249 views | 3 min read
A Kasavu saree is a great staple to have in any bridal wardrobe. You can wear one for your pre-wedding functions, as a bridal saree or even post wedding as a guest attending other's weddings! With intimate weddings ruling the fort this year, you surely can try out a Kasavu saree for one of the functions. And if you're wondering what kind of blouses go best with a Kasavu saree, read on to see our top picks! 
Exaggerated Puff Sleeves Blouse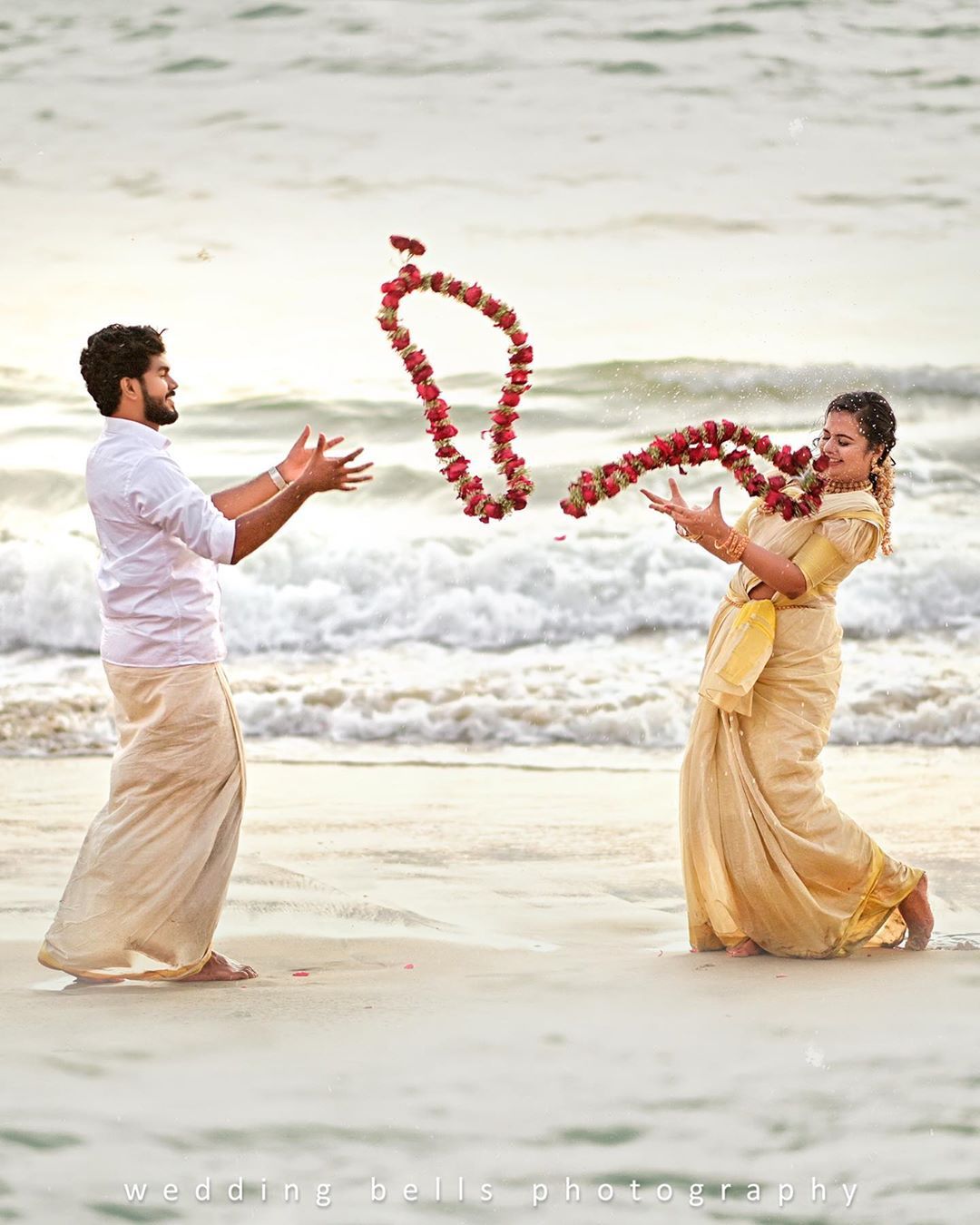 Image Via: Wedding Bells Photography
An exaggerated puff sleeve blouse brings out the vintage notes of the classic Kerala Kasavu saree. You can opt for a same color blouse or even a contrast blouse of this pattern. As a bride you can go for the heavy border as well.
Brocade Blouse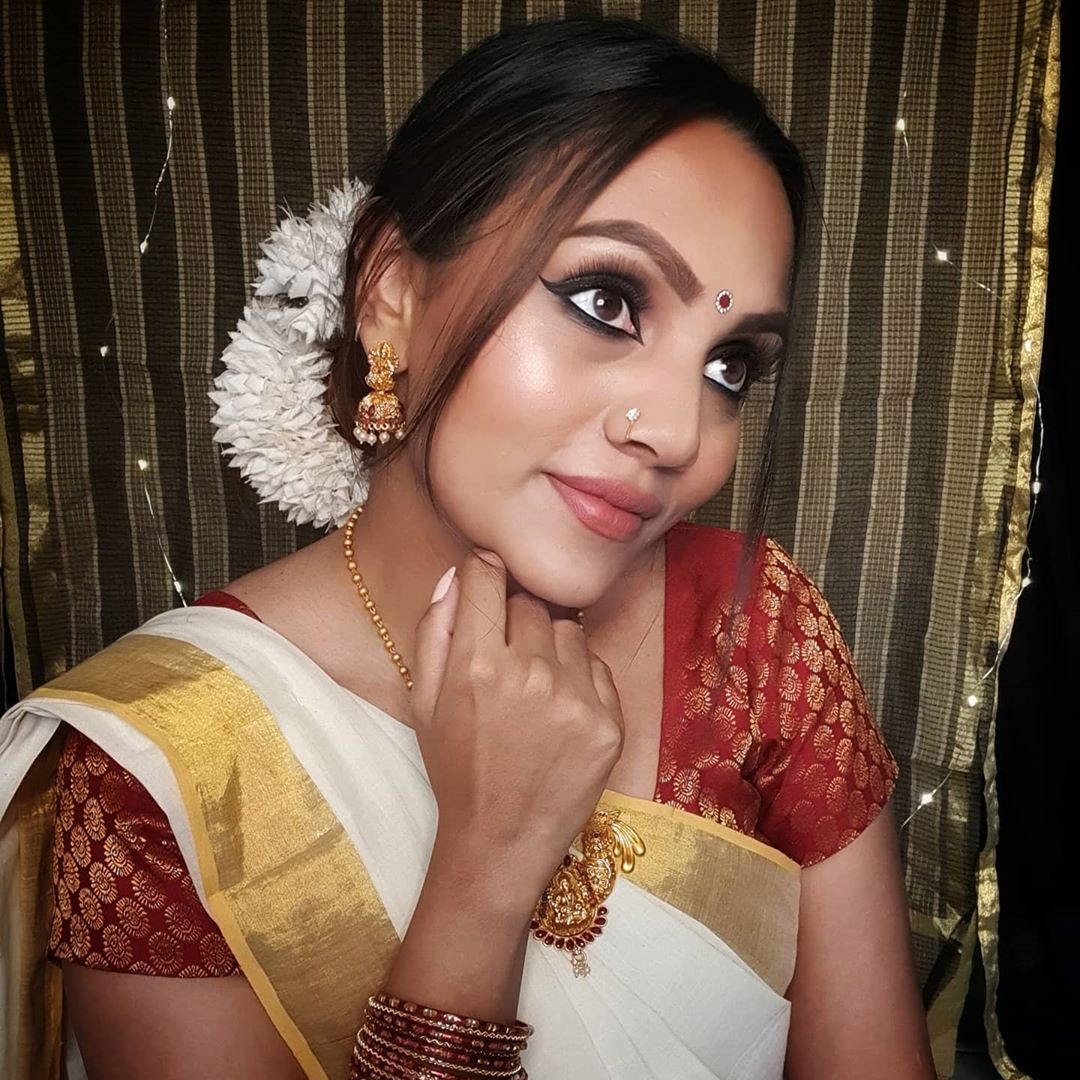 A short sleeve, no fuss contrast brocade blouse can never go out of fashion. Wedding guests or bride squad you guys can surely try this out, maybe decide on a color theme for max effect!!
Image Via: Abhirami Saharajan
High Neck Contrast Blouse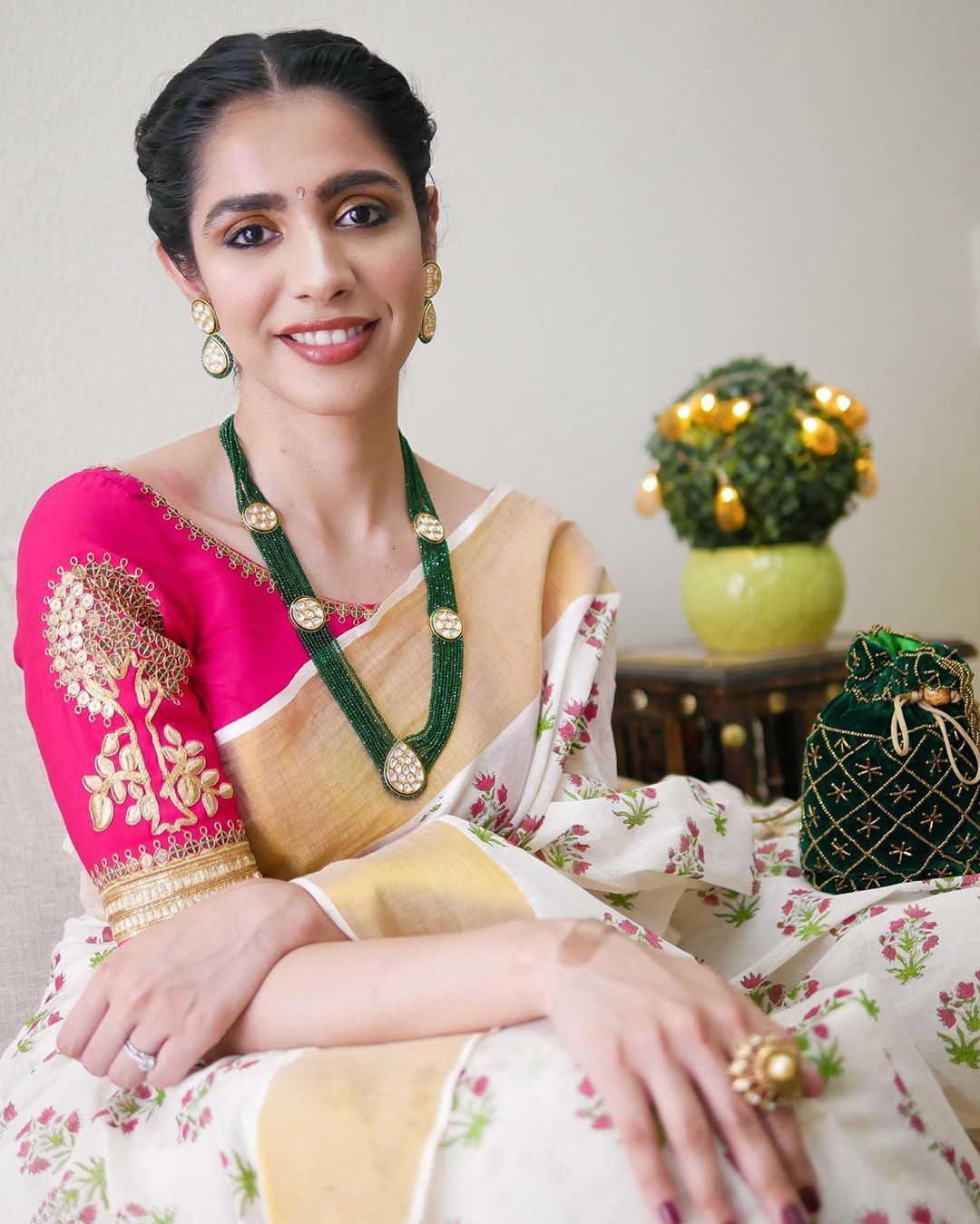 Image Via: Prerna Chhabra
This is perfect for brides and guests alike. A contrast color blouse with heavy work is a good balance of two different textures and it works oh so well!!
Wedding Story Blouse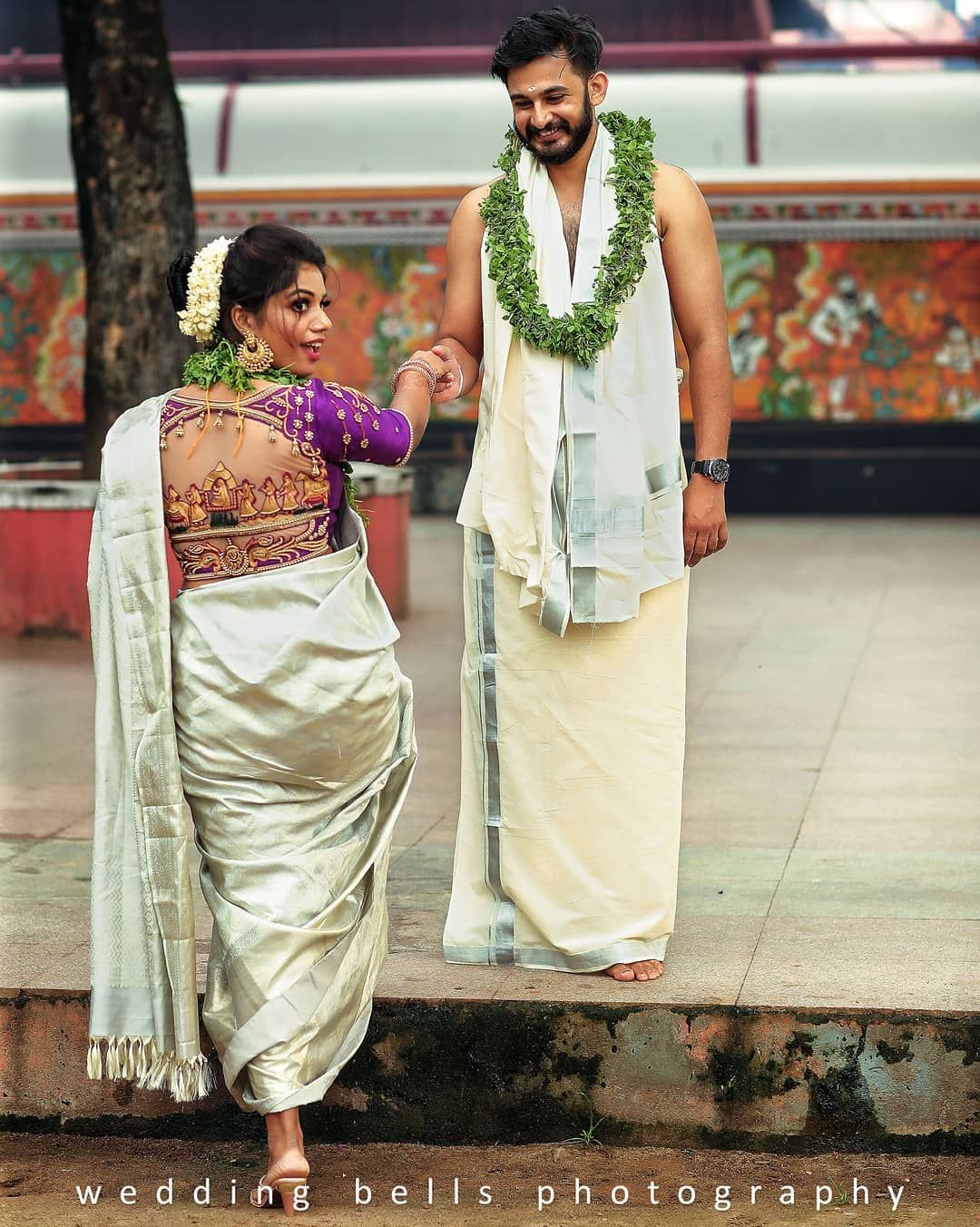 Image Via: Wedding Bells Photography
This is a bridal blouse in all senses. A scene of the wedding depicted in such finesse blends so well with the Kerala saree. If you are wondering about the color of the blouse, you can always opt for jewel tones.
The Hand Painted Blouse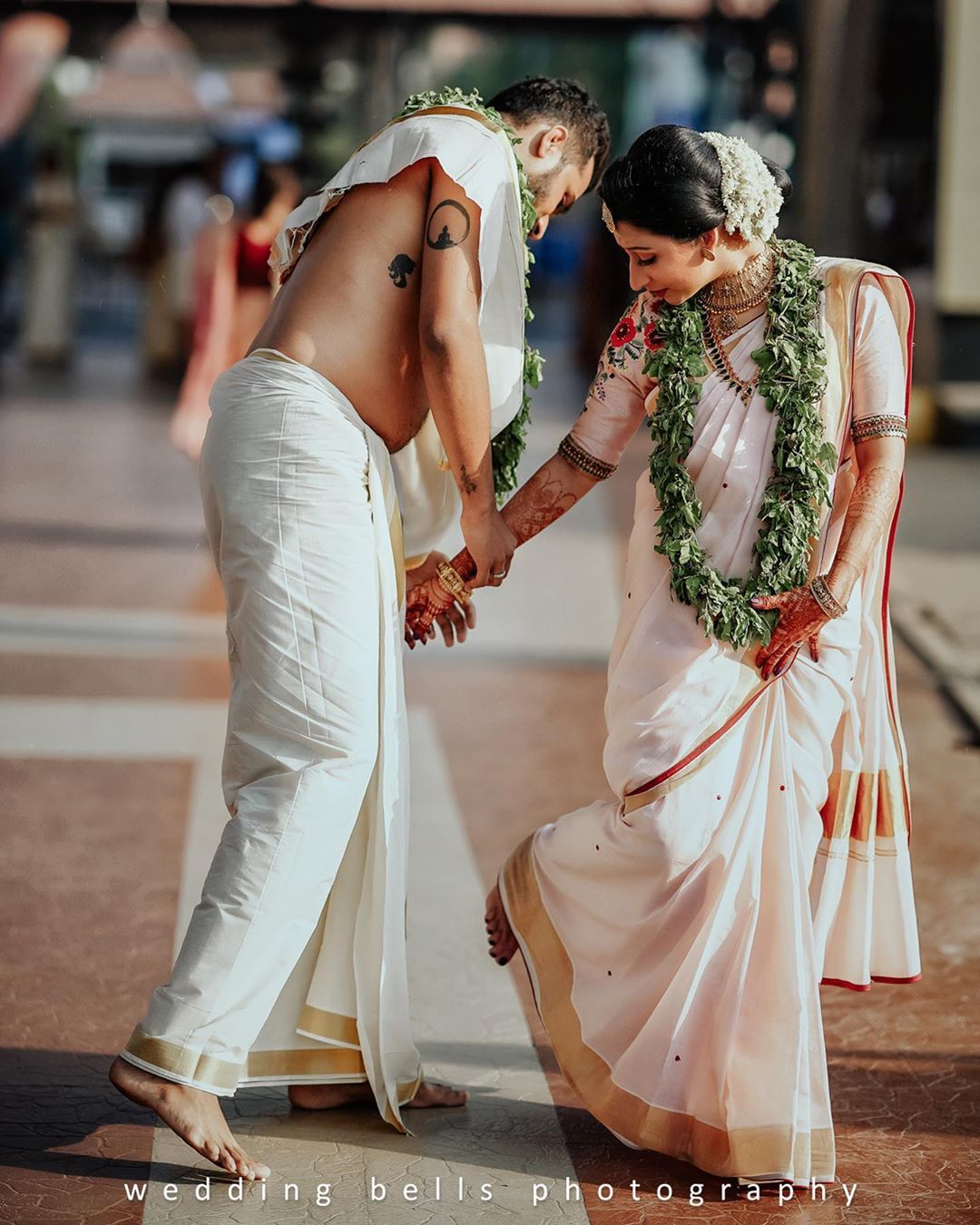 Image Via: Wedding Bells Photography
This is a choice for a bride and guests alike. You can also choose those mural design blouses that have something beautiful painted by hand.
The Ever Green Gold Blouse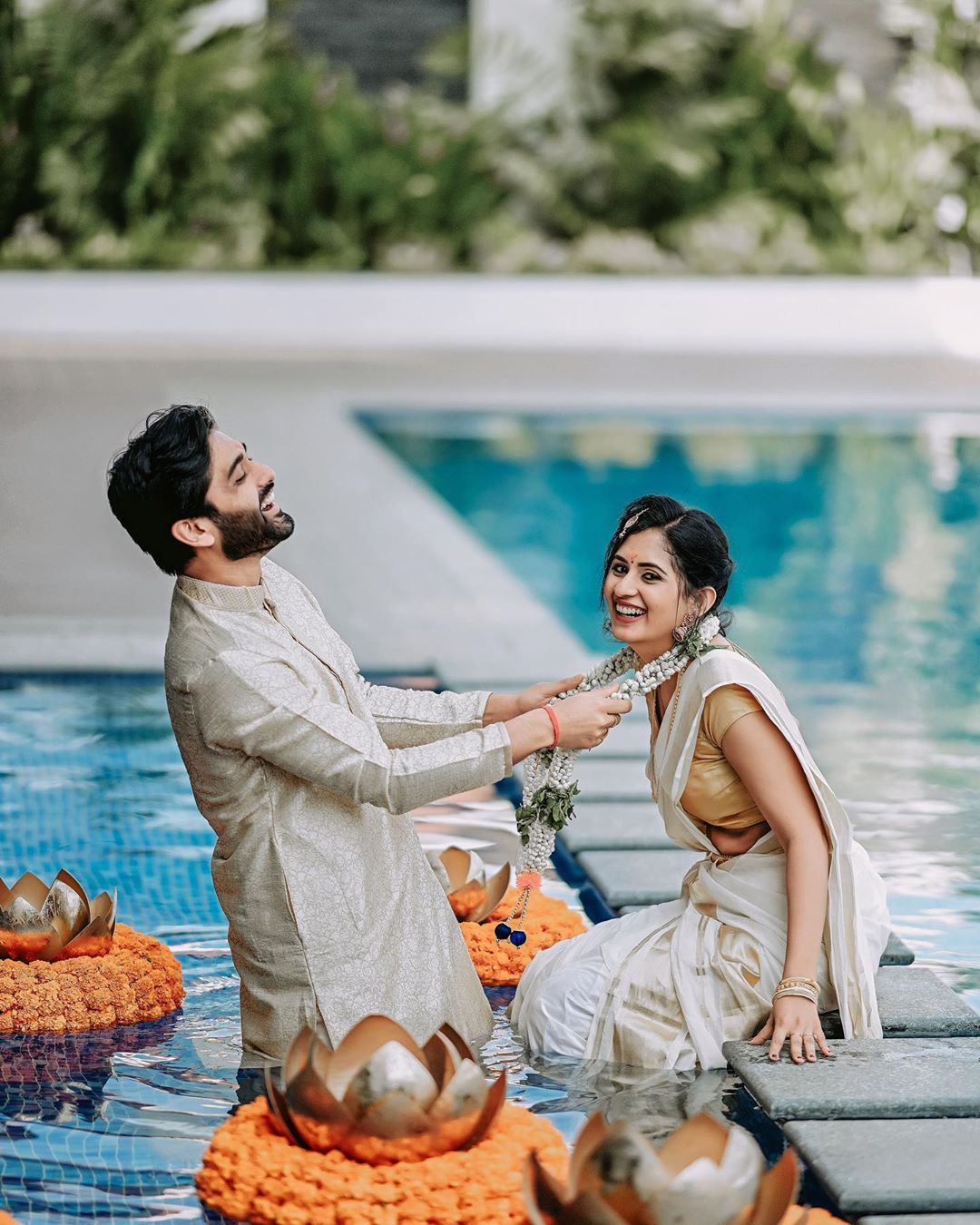 Image Via: Wedding Bells Photography
This is a classic combo. Try the short sleeve gold blouse that is no fuss. You can amp it up with the right jewelry . A heavy baaju band would work wonders!!
An Embroidered Blouse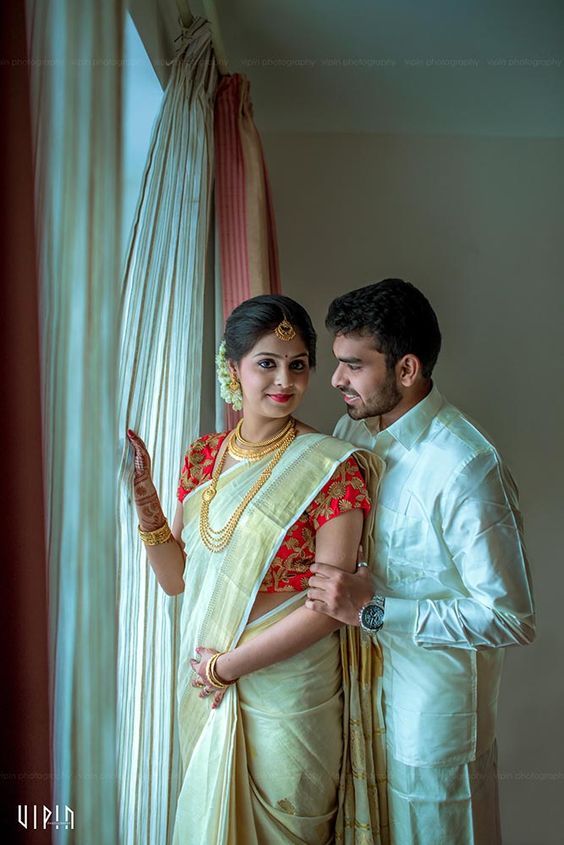 Image Via: Vipin Photography
An embroidered blouse is one of the must haves of South weddings. Try a contrast color, gold thread, heavy embroidered blouse. You will be pleased!!
Stone Embellished Blouse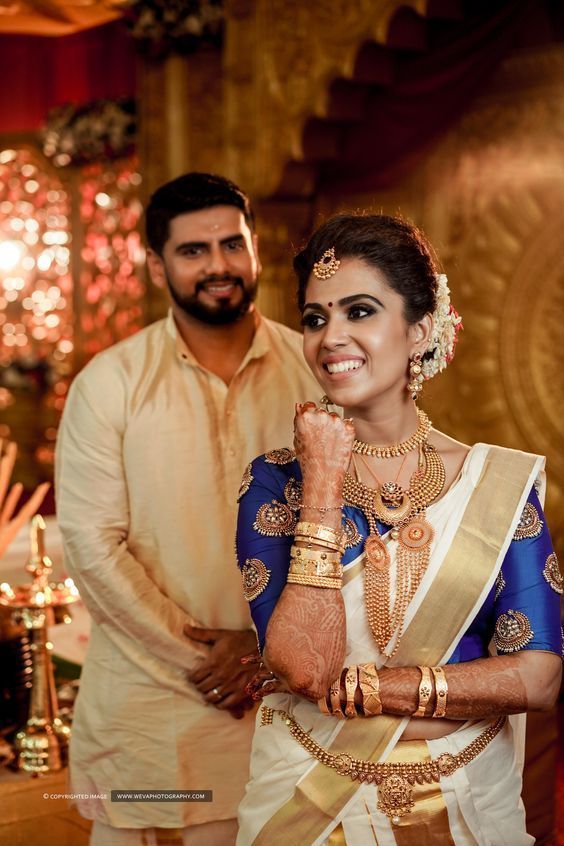 Image Via: Weva Photography
See how this bride has opted for a stone embellished blouse. Though the work done is heavy, it is not overboard and the elegance of the Kerala Kasavu  saree shines thro.
A Classic Blouse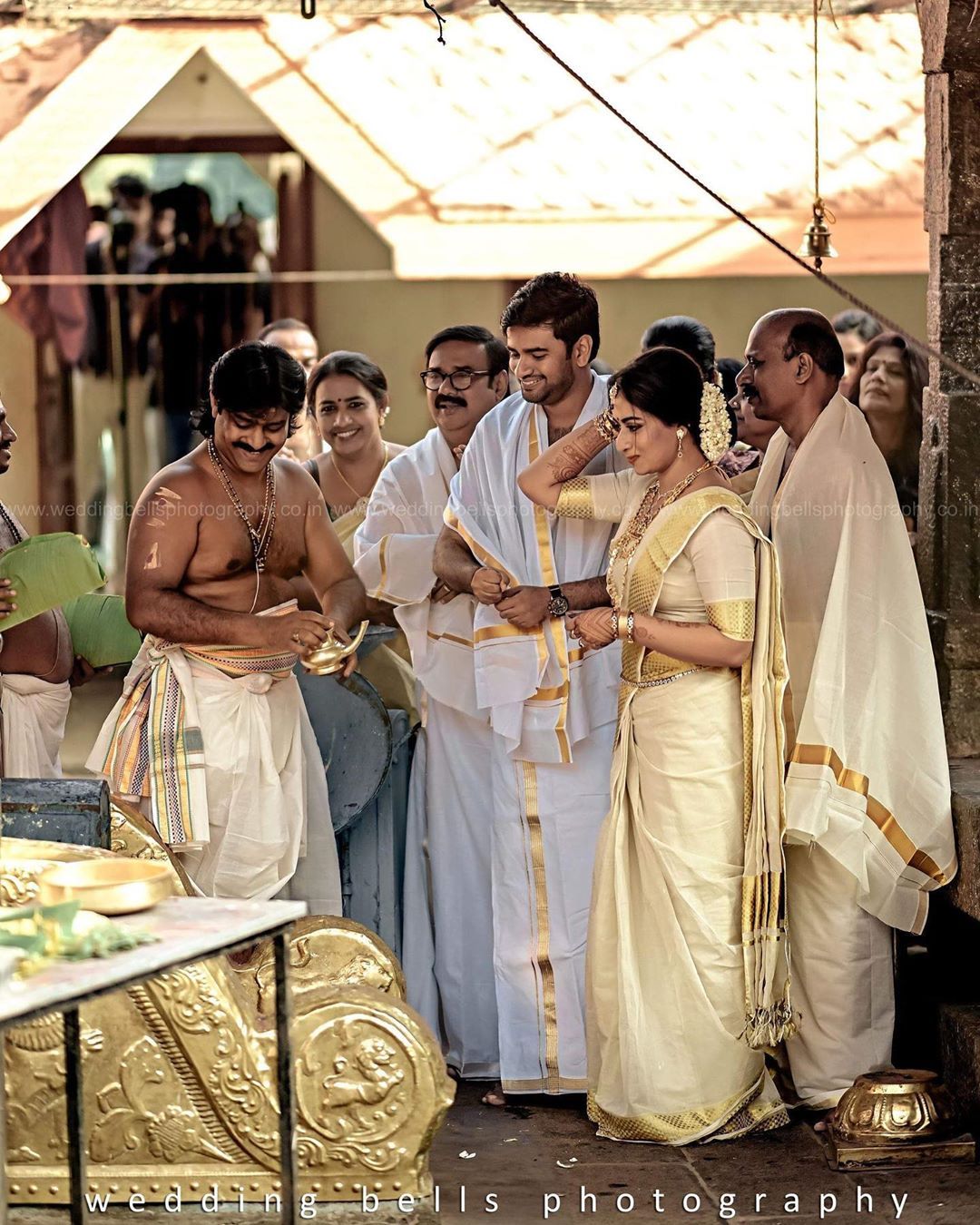 Image Via: Wedding Bells Photography
Another classic choice is an elbow length blouse which would be same as the saree. If you are one of those brides who is not sure about adding colors to the Kerala Kasavu  saree look, then this is the best choice for you. This with heavy gold jewelry and jasmine flowers, your look is perfect!!
A Classic Blouse with a Twist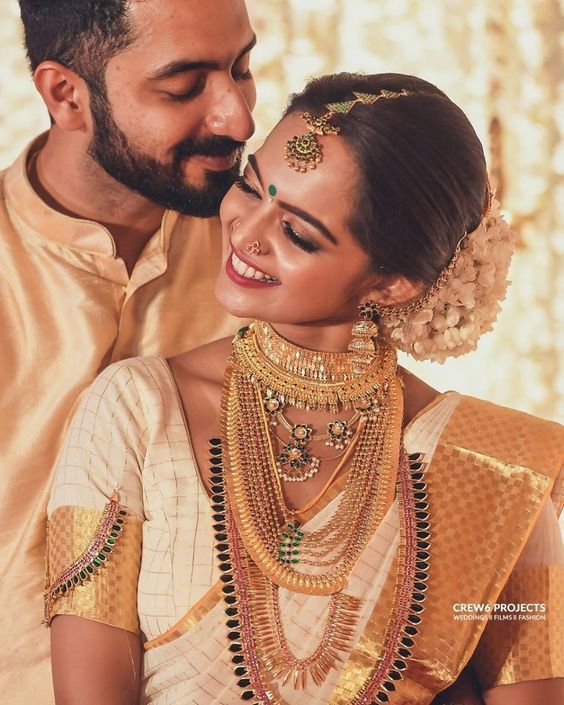 Image Via: Crew6Projects
Instead of just using the classic shades adding a pop of color with jewelry stitched to your bridal blouse is super cool. Check out this bride for inspo!!
Hope these 10 gorgeous choices helped you decide your blouse if you are choosing a Kerala Kasavu saree to be a bride or even attend a wedding. Also bride squad if you guys are planning matching your outfits, this is the easiest yet one of the most elegant options!!  To learn how to style a Kasavu saree click here!!