#Trending: Sea-shell Blouses Are Stealing The Limelight For All The Right Reasons
BY Twinkle | 03 Jan, 2020 | 27546 views | 2 min read
As we enter the final countdown to 2019, there is one trend that is going to slay all through the new year and we have to tell you all about it. Inculcating nature in fashion has been a long going trend. But now sea shells, the pieces of wonder procured from the sea is making the fashion industry insane!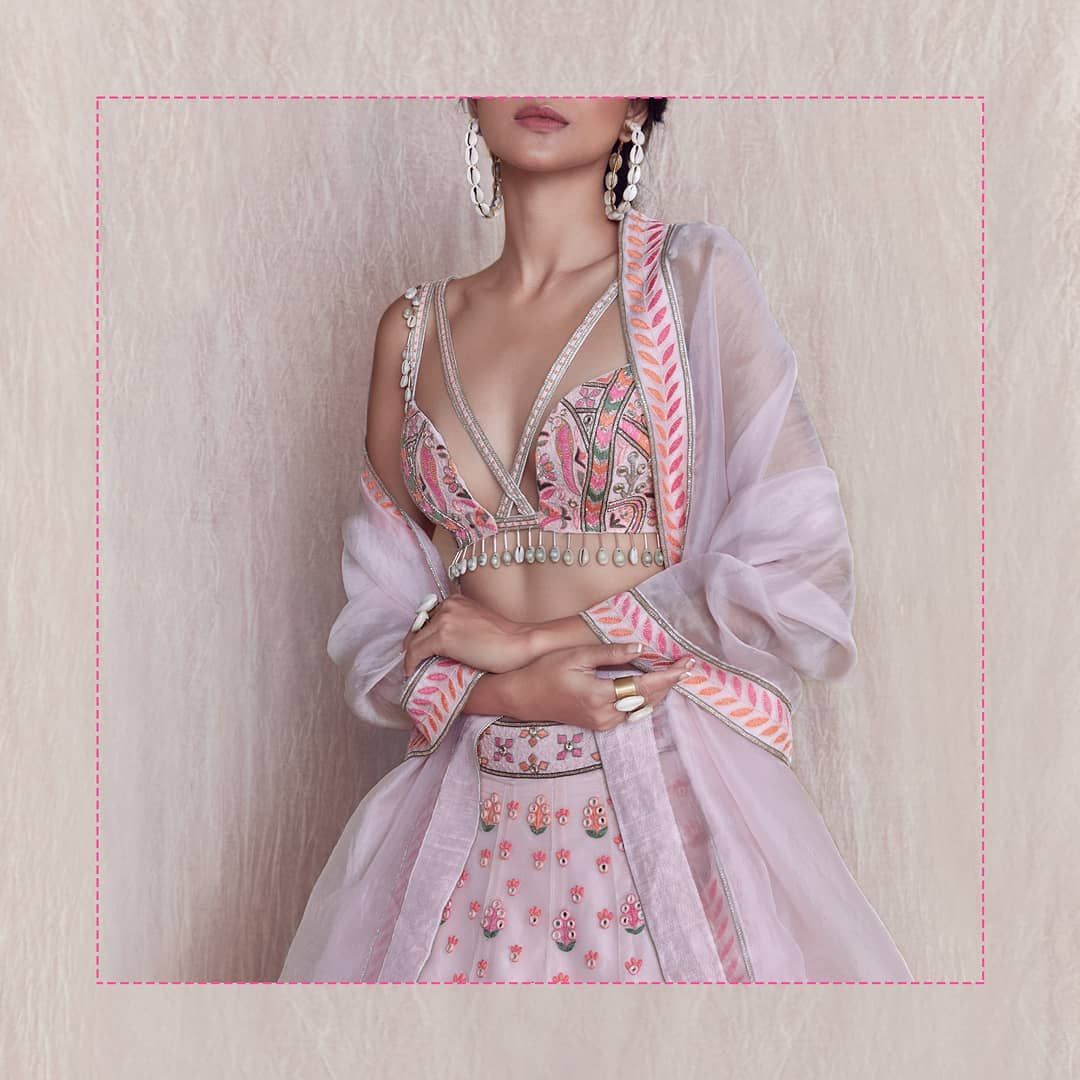 Image via @ArpitaMehta
The seashells give a very beachy, captivating projection of your outfit that can't be ignored. Sea shells act as a very good enhancement alternative on traditional blouses making you feel truly enchanted. This wedding season, it is time for you to go full mermaid with the all new seashell adorned blouses.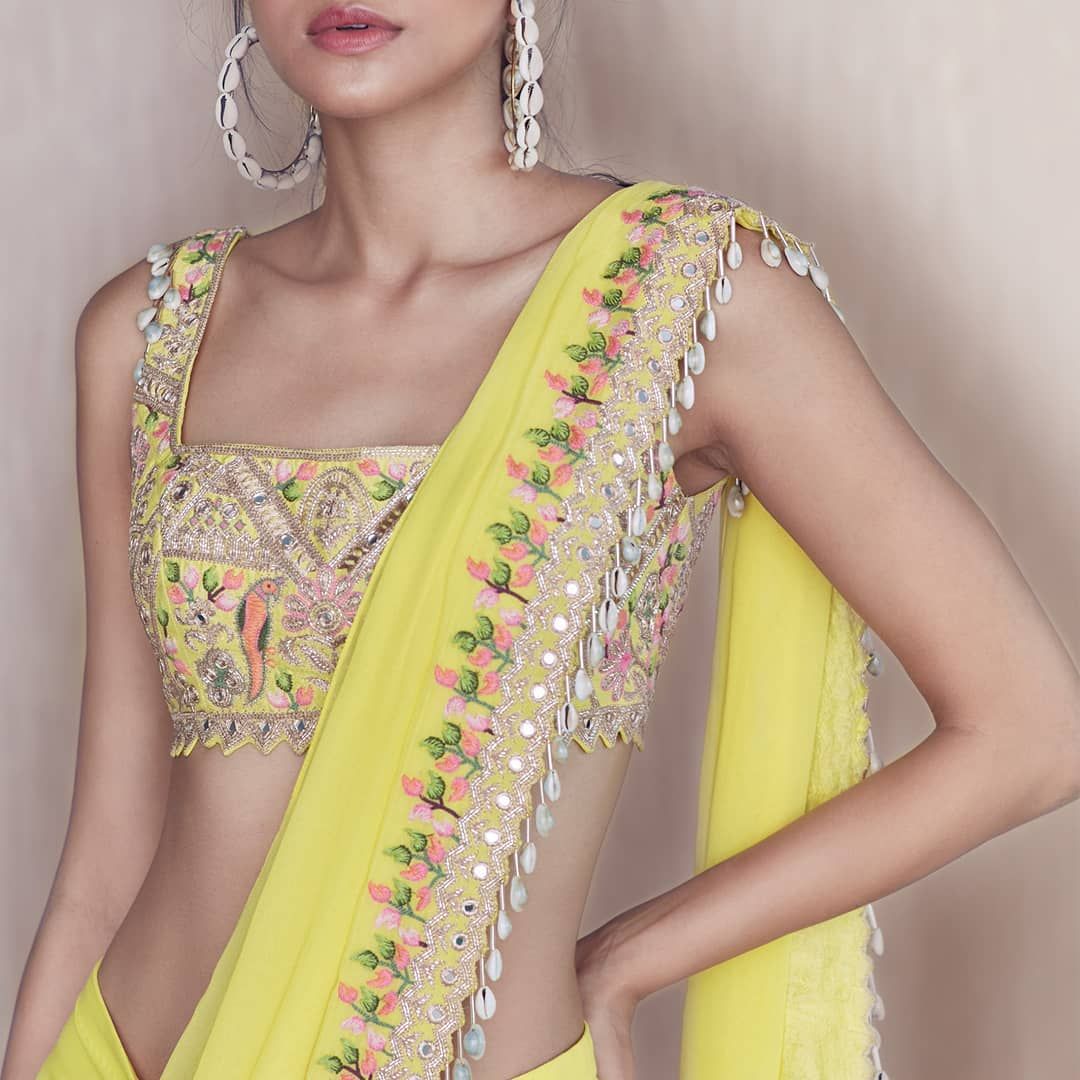 Image via @ArpitaMehta
Why you must try the sea-shell blouses?
Sea shells have a story to tell. It is believed that the shell is perceived to be feminine, depicting a symbol of birth, good fortune and resurrection. Shells have always been a collector's favorite item. They are available in various shapes and textures and our designers are not letting their versatility go waste.
Image via @AzaFashions
Seashells are a great motif alternative as it gives the whole attire a breezy and trendy look. Be it your wedding occasions or a beach side event to attend, seashells have your back covered.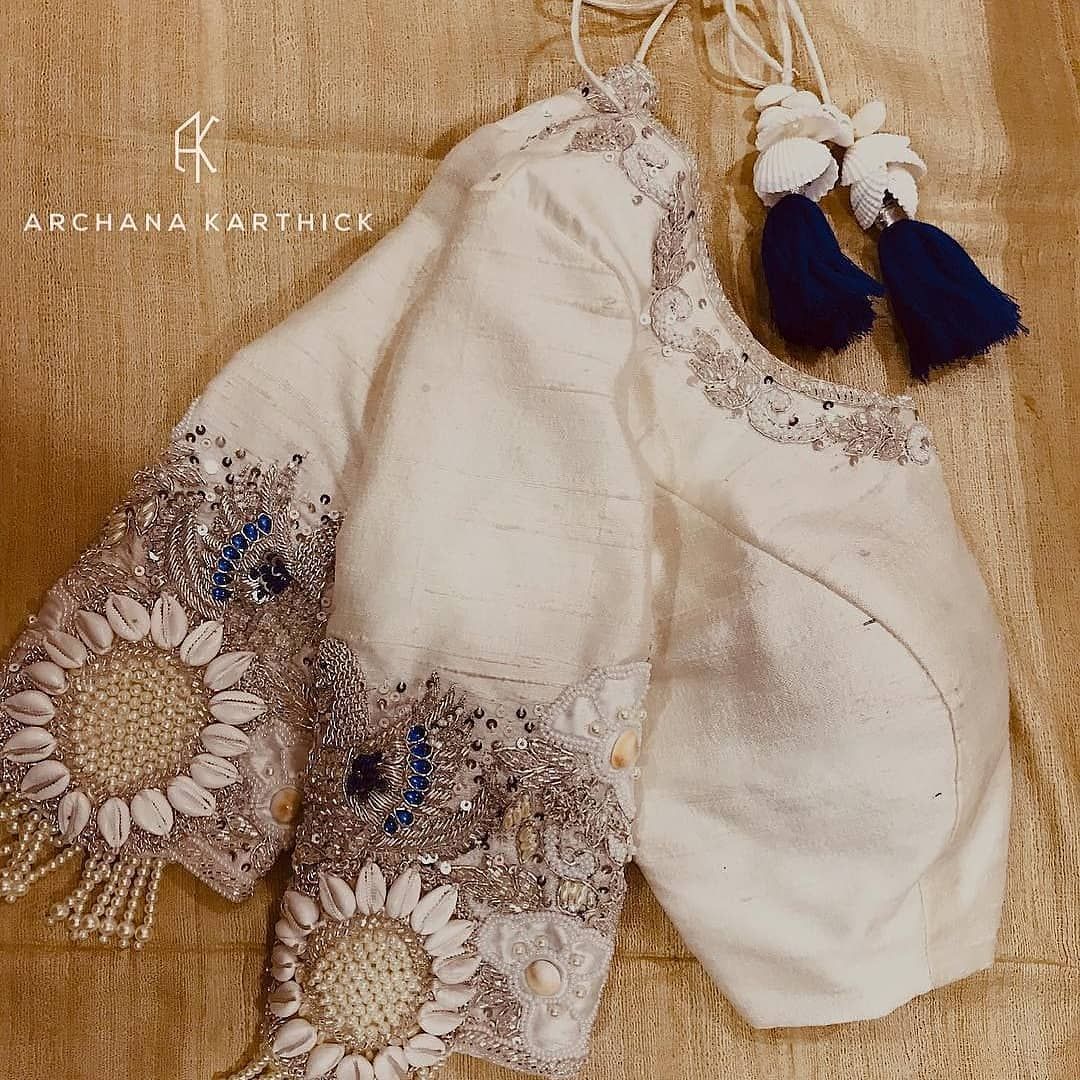 Image via @MissBlouses
Upon being embedded on your blouse, it offers a relaxed silhouette of fashion and endless reasons to fall in love with it. The mystical motifs have a tendency to give an underwater utopia complete with art inspired floral prints interspersed with divine ocean motifs.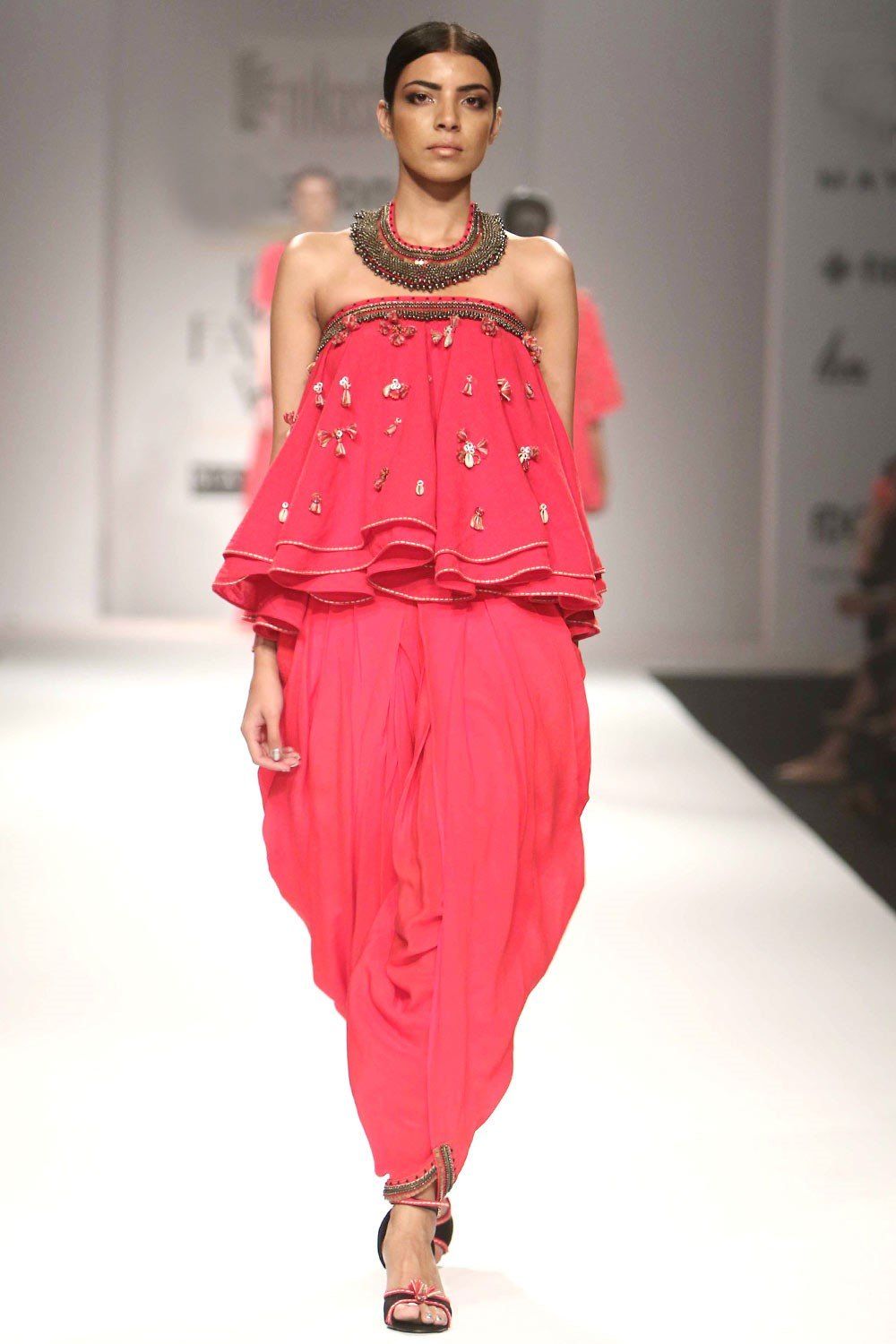 Image via @Nikasha
Time to switch over to some oceanic fun
These seashell blouses are a wardrobe essential and every girl must own one, or many! Not only are shells a genius idea for blouses but they are so also being infused in modern wear and accessories. To pair your blouse up with a sea shell clip adorned in your hair can take you from creative workday ensemble to seacoast weddings to sunset cocktail in a worldly style.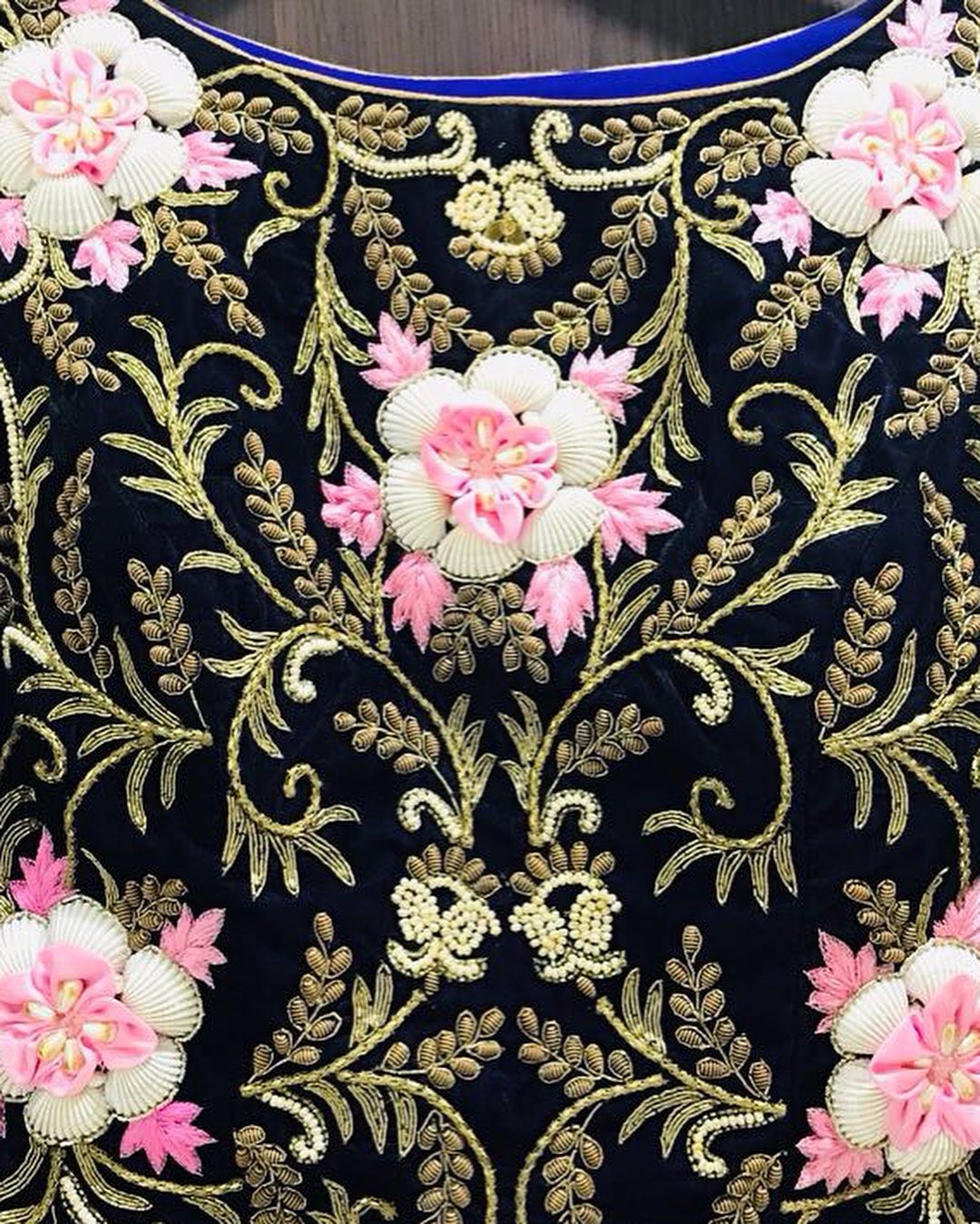 Image via @KinsDesigns
If you are looking for a great summer blouse, quit thinking and go in for some maritime fun with a seashell blouse today!