Wedding Details Your Guests Will Not Care About!
BY Sakshi | 13 Mar, 2018 | 1337 views | 4 min read
Basically, things that you might not have the need to splurge on since these wedding extras might go relatively unnoticed. By this we mean small little things that might matter a lot to you and you might fuss over, but will go mostly unnoticed, making the effort a little wasted! Yep, things that you will be spending time, energy and a lot of money over, without realising that these aren't really worth all that effort- but this is really a choice- you can choose to go all out if you want, but if you are looking for things that aren't going to matter so much in the moment, then here's our list!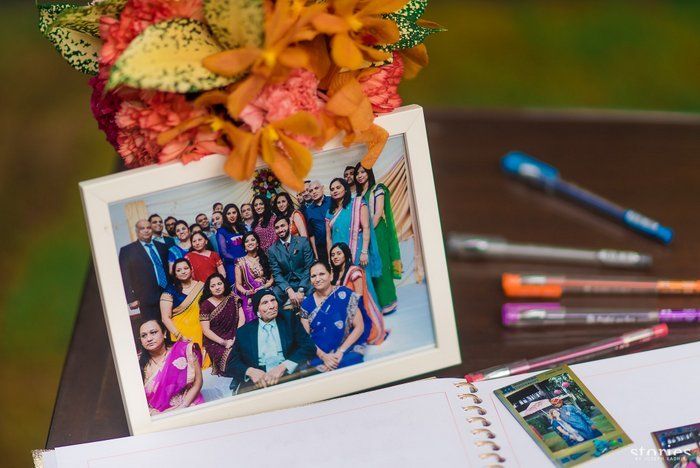 Image via Vanisha and Gopal (Koh Samui)
OTT Invitation Cards
It's ok to get fancy-schmancy wedding cards but fussing so much on the material and the font and changing things time and again is not such a good idea- after all, unfortunately as pretty as they might be, most of them are gonna make it to the trash at the end of it, so while spending money on them is still justified (after all, you do want nice ones), fussing over them too much isn't. Add details like the wedding itinerary for a destination wedding or room info so that the guests make it a point to carry it along. Also, you can consider adding a hamper basket or box with the card that will be more useful rather than having a super fancy card that'll probably cost you the same!
Wedding Favours that aren't easy
Giving favors that are hard to take back from a destination wedding or even locally is not a good idea- and think about the monograms from their point of view for reusability! While they will appreciate the gesture, a lot of them will leave them back in their rooms. So think of your favors carefully- do not give bulky stuff in a destination wedding, and do small things like giving seeds instead of plants for example which are easier to carry!
Super expensive table settings
What the thread count of the linen on the table is isn't going to matter- these are not things that guests will notice- as long as the table looks nice and goes with the decor, it's all good. Elaborate centerpieces that take too much space on the table or things that are more cumbersome than pretty- rethink them, since nice table settings can be pulled off for a lot lesser!
The food serving style
The food should be good - that's all that matters to the guests. Spending a lot of money on ways to serve the food rather than the food ain't a good idea- as long as you have a good table and decent waiters, you'd rather spend that on better food! Don't go all out with every table, maybe you can fancy up the dessert counter or have a DIY one which is cute to look at and easy to use!
OTT Wedding Cake
A pretty cake is all you need! Adding a lot of details to the cake and getting a gigantic one that's probably gonna go waste anyway isn't a good idea! Getting a decently sized cake as per your gathering with some cute personalized elements or pretty ones should work well (yes, it should be tasty too). Most people these days don't go beyond the occasional small piece - keep that in mind!
So what will they care about?
You can spend more on things that they will like and make them feel special, like say, a welcome hamper with some small little things they'll need for the duration of the wedding, making sure they are picked and dropped efficiently, valet parking, maybe sunglasses and hand fans if it is a day wedding, good food, good drinks and good music and yes, nice thoughtful favours that they can reuse after the wedding :) Here are some more ideas below!
ALSO READ: The Most Thoughtful Little Wedding Gestures Your Guests Will Remember for a Long Time!
The Coolest, Most Unique Ways To Thank Your Wedding Guests!