5 Insanely Fun Ideas for your Indian Wedding !
BY The WMG Bride | 16 Mar, 2014 | 6614 views | 3 min read
Okay lets face it. Half of the gazillion guests in an Indian wedding, will come and eat food , shove an envelope into your parents hands and leave without too much of a recollection about what really went on at your wedding .  'The dum-biryani is excellent', or  'The bride is wearing abc- i saw it in his store'  or 'You know what, this boy was dating xyz..sachhi..'  is probably all you can expect some of them to talk about while you smile on stage and pretend to be poised and coy. But with these fun, personalised ideas you can rest assured that even if you dont have a big budget Karan Johar affair of a wedding, people will STILL talk about  your wedding for being one of the most fun affairs for years centuries to come !
1. Let Guests Leave a Personalised note to you on a vintage typewriter
All you need is a typewriter, some blank sheets and a bit of decor on a table. Ask your friends and family to leave you personalised typed notes and then browse over them once the wedding is over. Its a fun way to involve your guests and its something our bride Safa did recently for her own wedding reception!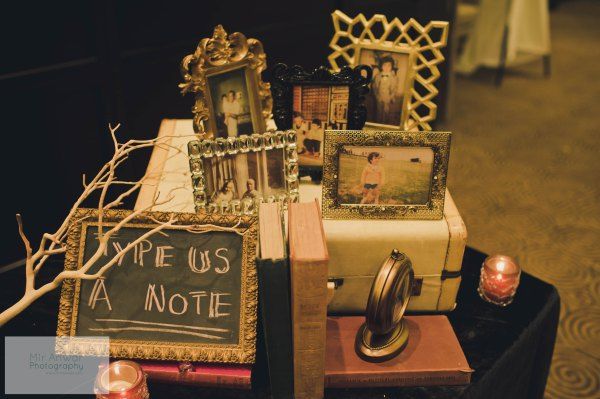 2.Display a Hashtag for people to use  !
Our real bride Tania (coming soon) displayed her hashtag over her venue ! This way when guests click pictures of the wedding through their camera phones and upload to instagram , they use the hashtag and you have a way of tracking all the photos that guests uploaded !! We lovveee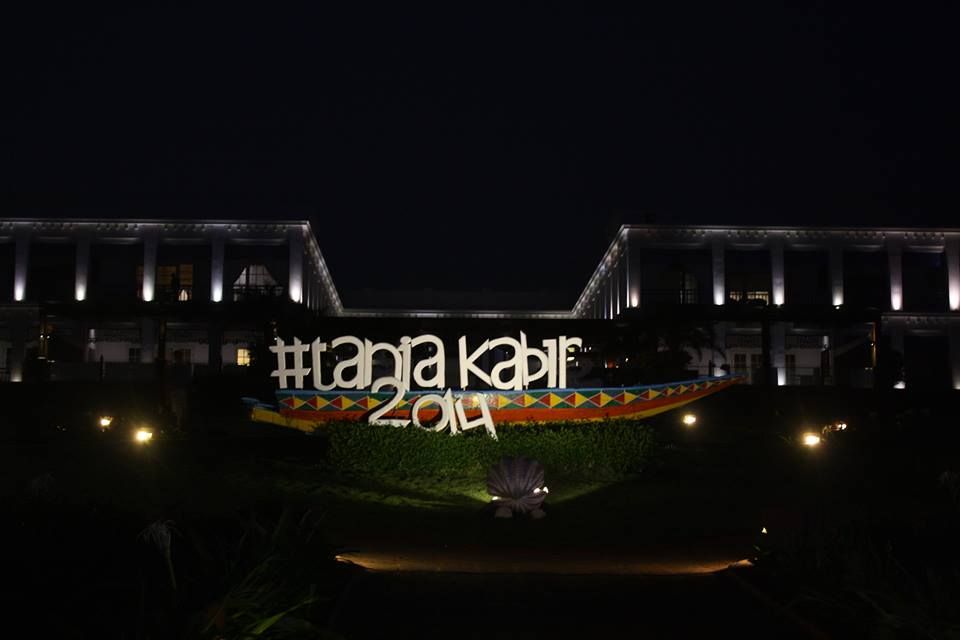 3. Have a cappucino station/ confetti station/ candy station !
While your mum and dad argue over the intricacies of a dosa counter vs a chaat counter, make sure there is something fun for everyone. A candy station for guests to load up their candy cones, or a confetti station to sprinkle some glitter around your wedding, or a cappucino station to make sure your guests stay awake while the feras occur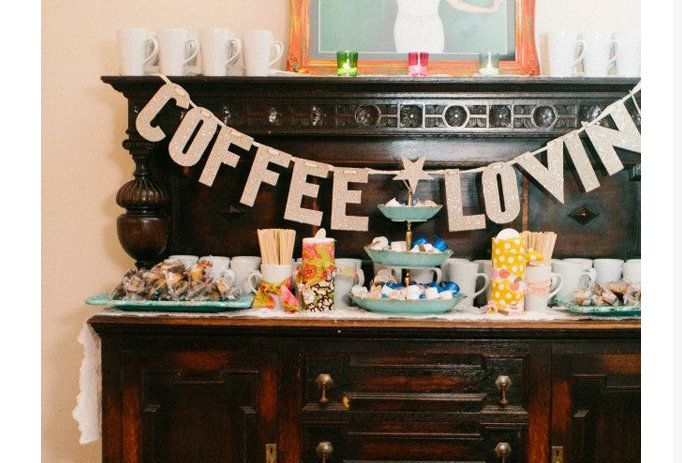 Image via Society Bride
4. Personalise your table center pieces and coasters.
Our real bride Avika (coming soon) had coasters with the couples name on it and the wedding date. Whats more , their personalised wedding even had a love quote on each of their center pieces such as "Love is friendship set to music" . These were made via Confettish - shall talk about them once we do the wedding feature!
5. Have a fun Photobooth! 
We already showed you how you can arrange your own wedding photobooth in this article here. So get started on it already !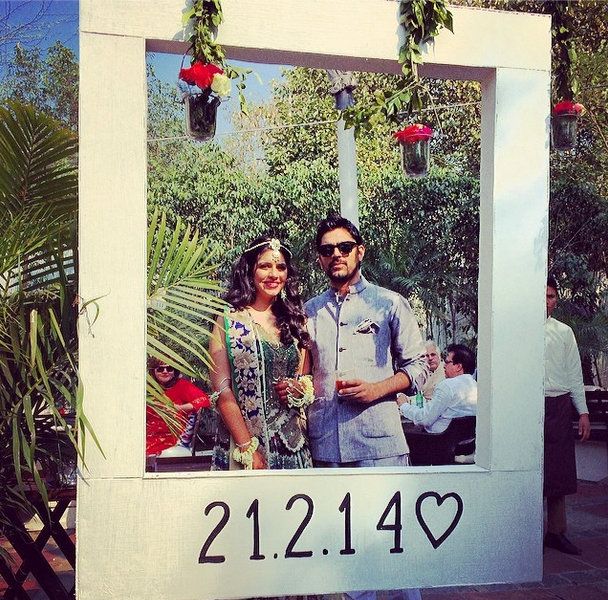 Damn it, we wish we could get married again to incorporate all of these! Oh well there is always the 5th anniversary!
By the way, have you checked out our list of recommended Wedding Professionals in your city. We make sure we feature some of the best your budget can afford !