5 Things you can DIY at your Indian Wedding
BY The WMG Bride | 20 Aug, 2014 | 1529 views | 3 min read
While there are some things which are best left to professionals for your wedding, there are simple things which you can DIY.! The best part is that you don't have to fret till the last day, you can make and keep these months in advance :D
1)      Table Centerpieces
: These can transform a wedding from Blah to Bling. Lets just accept the fact that wedding guests will obviously need something pretty to look at and get impressed while the pandit is chanting away to glory because anyways nobody understands anything!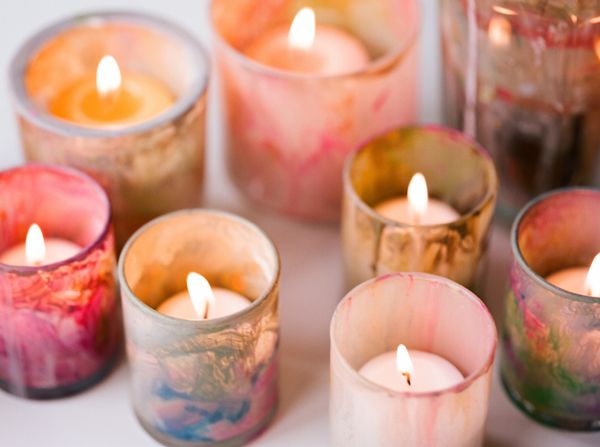 These Candle votives are quick and easy and look quite pretty when interspersed with flowers.
Full instructions here.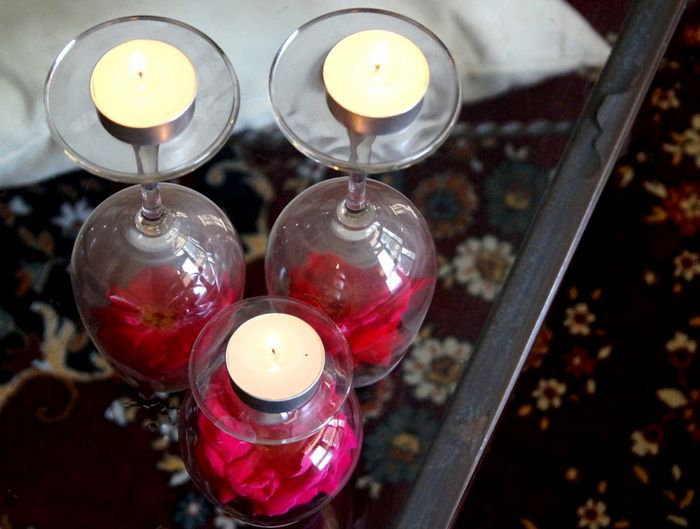 Easy Upside down Table Centerpieces. We covered this on our blog
here on how to create a DIY table center piece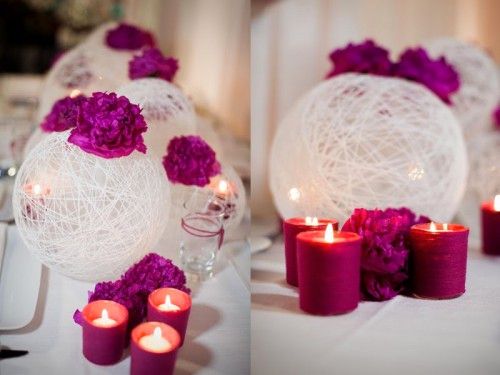 These cute balls with contrasting candles are sooo cute
. See instructions here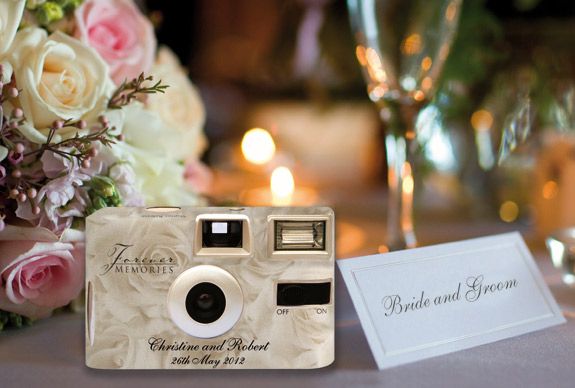 This is one of our FAVOURITE ideas. Just keep a regular floral bouqet and add a disposable camera in the centre of every table. Let guests click their own photos and drop them into a bin on their way out. You can then get the photos developed and display them the next day. A disposable camera costs less than 2000 Rs and this is a super fun detail! 2. 
Wedding favors
You like it or not, we all know we went to the birthday parties when we were kids to get the return gifts :P The chole Bhature and coke was no doubt good but it was the Empty tiffin box that got us excited. God we were so naïve! The logic kind of works similarly in weddings as well- while you may not be giving away favours at the wedding, you would be giving something along your wedding card, or on the mehendi,.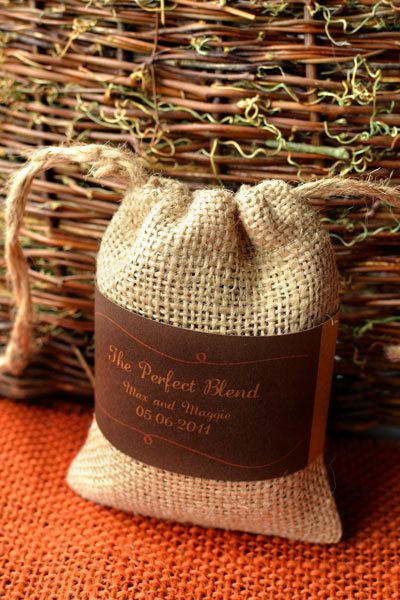 This coffee bag or a pouch full of tea would be great addition to your invitation card , or also just as a cute favour that is genuinely useful.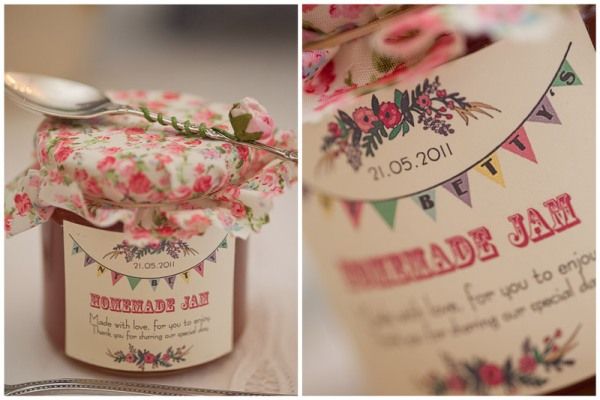 Does your grandma whip up the yummiest mango chutney or a tamarind paste?? Just package that in glass jars with floral print clothing and you are all set.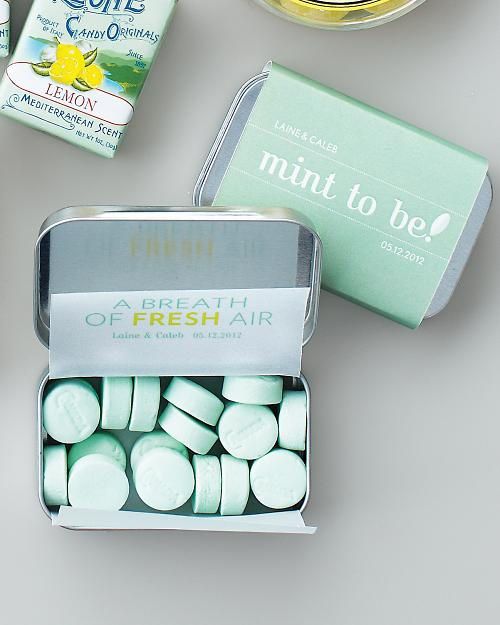 Okay, mint as favors with your invite?? Sounds crazy but think about how useful they would be- every single person who recieves them would definitely be using them and you can just get them customised with your favourite saying.
3. Save the Dates
While you could hire a super awesome photographer to do your save the date, you can also very easily do them yourself!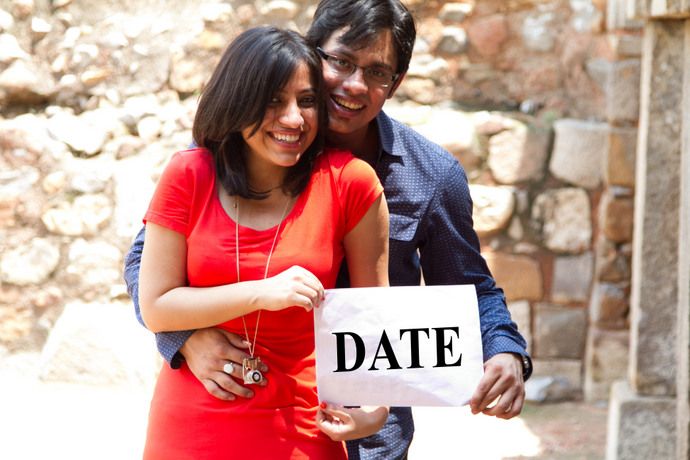 Real bride Shefali
made her own Save the Date. See
here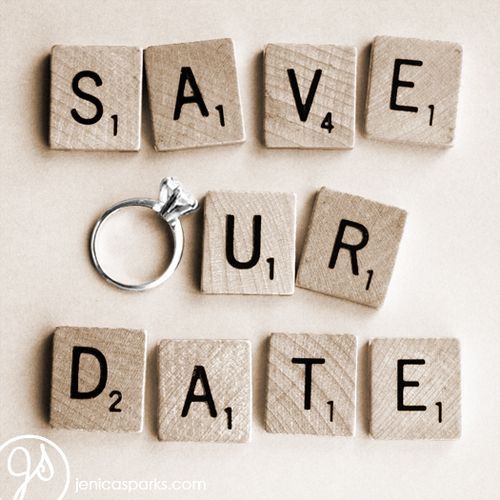 This cute Save the Date Idea just needs scrabble blocks, your ring and a camera. Click away!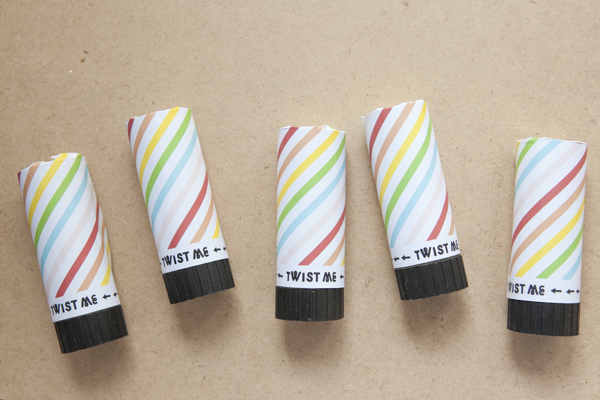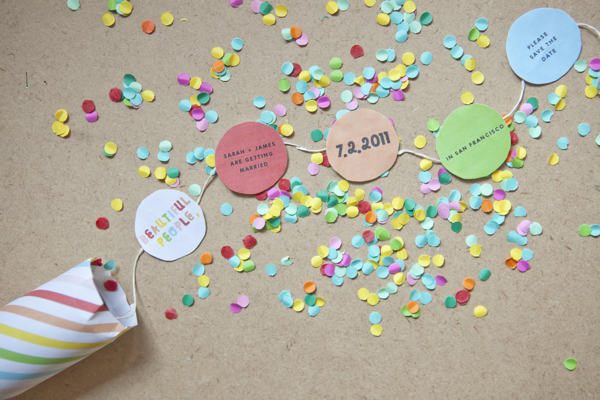 This Save the date idea is wayyyyy cute ! See how to make this yourself :
Full instructions
4.) Photo booths
This is a new trend in Indian weddings and an absolute fun thing to do! Print your own props and stick them on a thick cardboard with a wooden handle and you are done. We wrote a full , detailed article on how to DIY your own Photobooth-
See full details here
5.) Décor Elements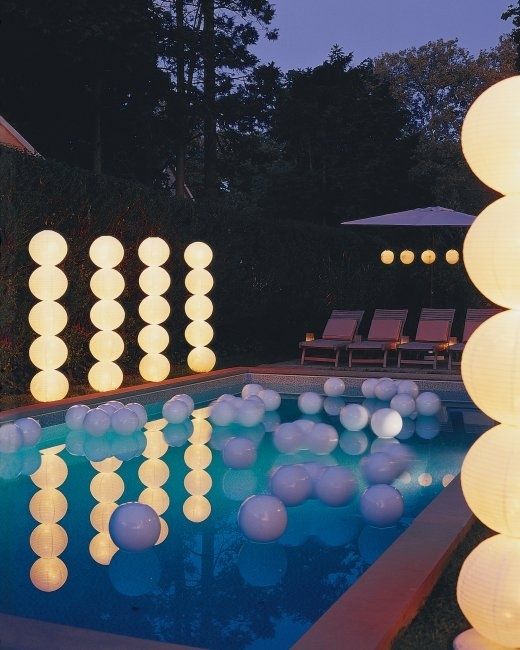 Stack these paper lanterns on a light pillar at the entrance of the venue or the bride's entrance!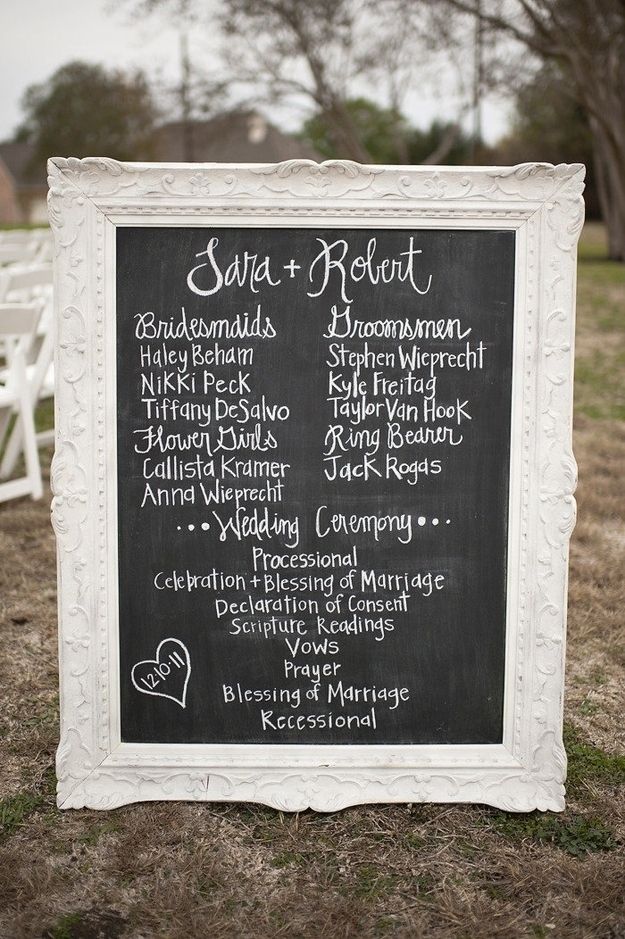 Its always nice to introduce your closest friends/ cousins/ sisters and member of the family on your wedding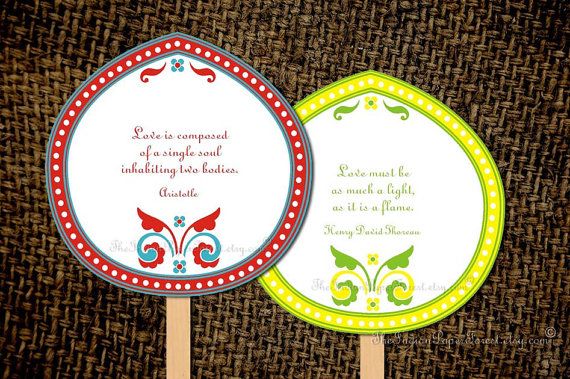 We all know how those june-july weddings are!! Full of Humidity and heat ..these fans with the love quotes or the menu printed on them will add that extra personalized touch to your wedding!
Getting hitched in India? Dont forget to check out our Vendor guide
Contributed by: Mily Jain