A Delhi Wedding at The Palms Country Club : Kartik & Preetika
BY The WMG Bride | 19 Aug, 2014 | 1217 views | 3 min read
Our favourite thing about this wedding would have to be the pre-wedding shoot. Replete with props, a stunning location, kiddy slides, romance  and the talented Rishabh Agarwal behind the lens- every single photograph is way cute ! With an adorable card  and an unusual color choice in the wedding lehenga (emerald green), this simple Delhi wedding has some stunning photographs
Meet Preetika & Kartik
Kartik saw Preetika at the alumni meet of their B school and she caught his attention. As destiny would have it, it turned out Preetika would soon join Kartiks firm and fill a vacancy in another department. Soon they discovered they shared so many common loves- travelling, watching plays, lazing around and shopping (who doesnt love shopping?)
The Pre Wedding Shoot & Invite
Love every single photograph in that pre-wedding shoot!
How cute is the invite??
The Mehendi ...we sense a color theme here!
Preetikas cousins surprised her by flying paper lanterns in the sky. Always love this ritual- last saw this on Real bride Rupalis wedding
The Wedding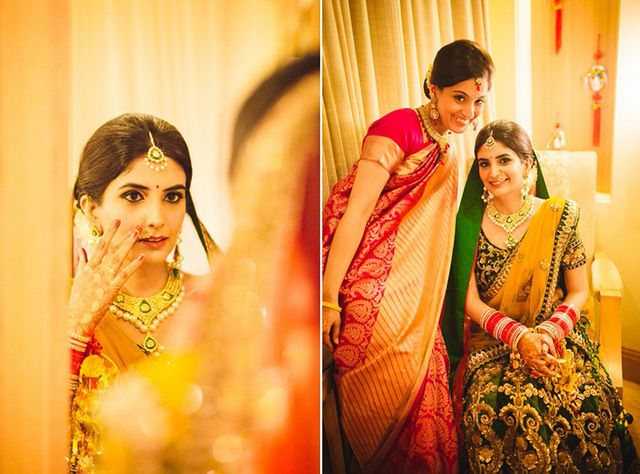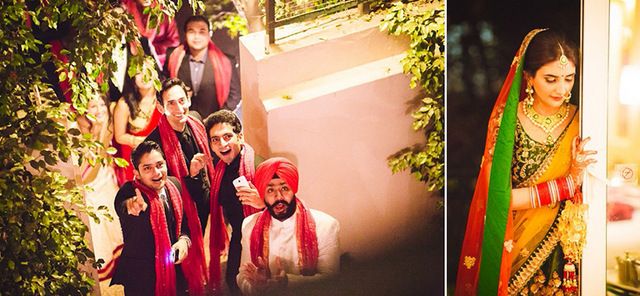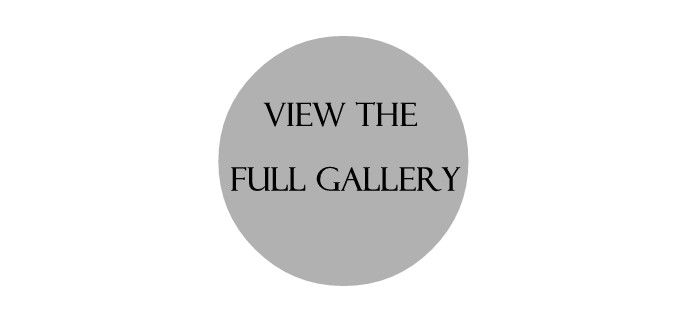 From the Photographer- Rishabh:  "
Preetika and Kartiks wedding was an elegant 3 day affair starting with a tilak ceremony, a cocktail , Preetikas Mehendi and finally the wedding. While there may not have been extravagant frills and thrills, this wedding had an understated elegance and was full of raw emotion- making it a beautiful wedding to capture  and one that is synonymous with who Preetika really is.
Their card is something I gave inputs on as well, as I knew their story and given that they were in advertising I suggested to them the idea of custom made invitation cards. . Within a month we finally were able to get very cool personalized invites for friends and family which were not only invites, but their whole story on the cards. 
There was so many beautiful emotional moments on this wedding- for example the part where Preetikas cousins surprised her by flying paper lanterns in the night sky and she teared up and went on an emotional roller coaster ride.  

I consider myself very fortunate to be able to tell their story & freeze their emotions through my photographs. Their wedding was a perfect example of how planning takes place, how everything can be made beautiful by paying attention to tiny details, how you can trust one person for your wedding instead of having an army of stage photographers and how to actually have fun at your own wedding. And it all just shows in the photographs"
Rish Photography  is   a  member of the Wed Me Good Handbook . To know how members are chosen, please read our FAQ.
Venues
: Mehendi at Brides Home
, Wedding at The Palms Country Club
| 
 Decor  :
Kashmir Florist
|  
Makeup
: Unknown 
|
Wedding Photography :

 
Rishabh Agarwal
|  Mehendi gota patti outfit:
Not mentioned
| Emerald Green bridal lehenga :
Not mentioned, however this lehenga is available at
Anarkali in Karol Bagh (Opposite Jagdish store)
and is originally a Sabyasachi creation.