10 Of The Prettiest Honeymoon Hotels We Found On Instagram! *Including An Indian One!
BY Sakshi | 17 Jul, 2018 | 134 views | 3 min read
Dreaming of getting that perfect shot for your Insta? All of us want to go on an Instagrammable holiday, and when it's a honeymoon, even more! We've come across some hotels around the world that have the most perfect setting for that- with locations and views to die for, which are so perfect that you'll start itching to go there right after seeing these photos!
This hotel in Bali which lets you enjoy a private surreal romantic night!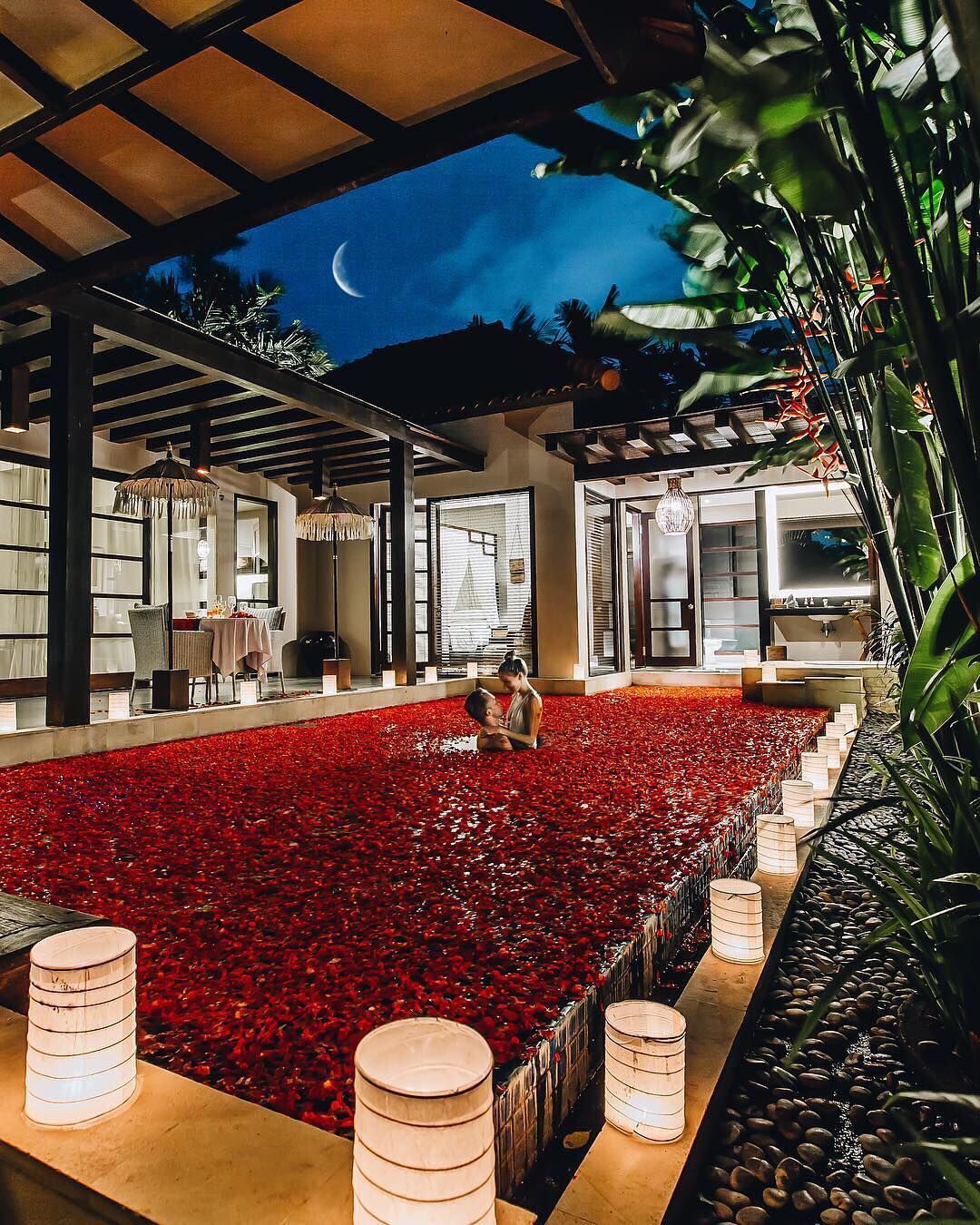 Image via @leaguetravels; Hotel: Alaya Dedaun Kuta
Enjoy a surreally romantic night in a private villa at Alaya Dedaun Kuta in Bali! Other than the petals and the ambiance, the "Thousand Flowers" package comes with a four-course meal, a glass of red wine, and a guarantee that you'll never do date night better than this.
This hotel in Bora Bora with a pool (and view) to die for!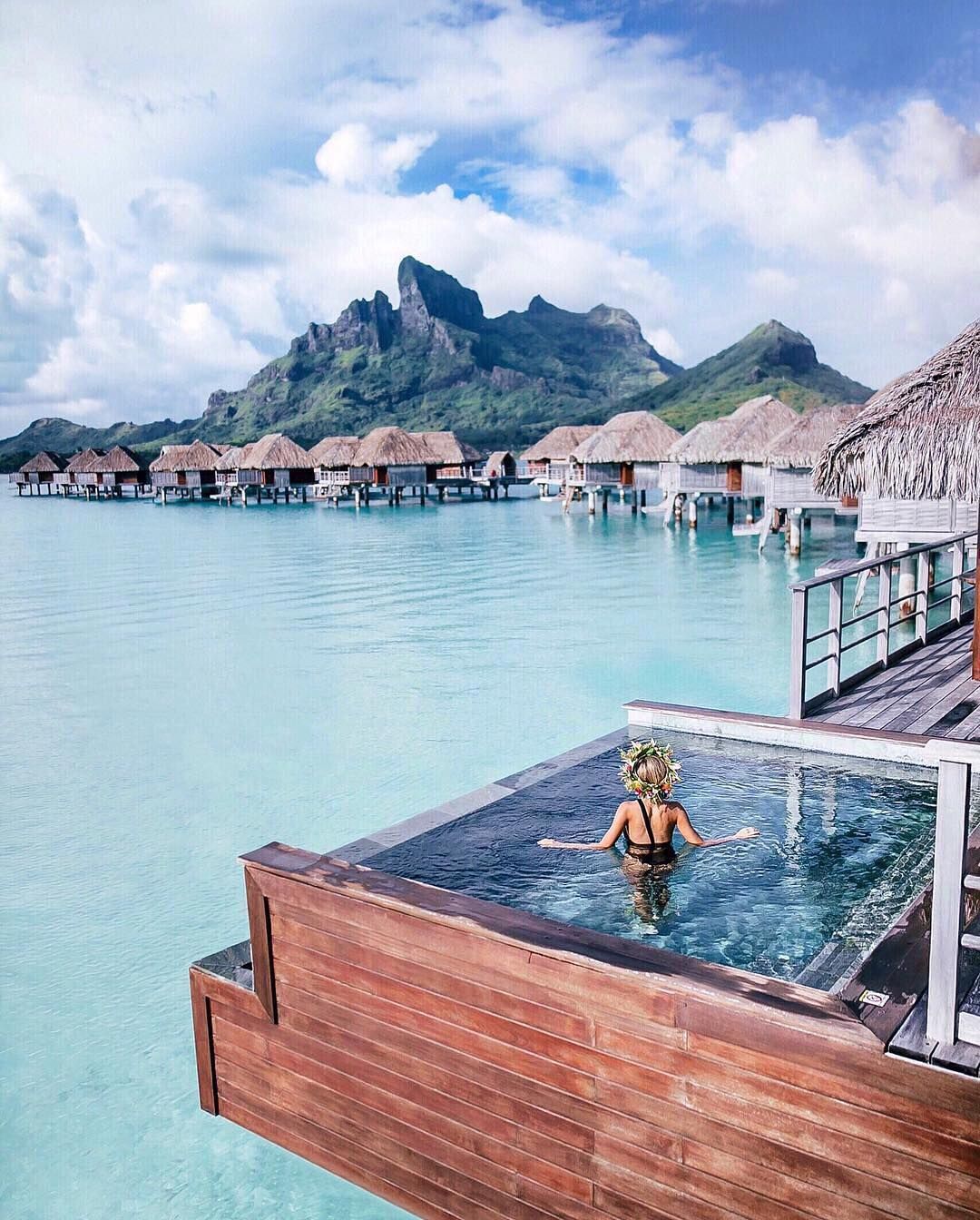 Image via @travel_inhershoes; Hotel: Four Seasons Resort Bora Bora
I mean, water villas are pretty as it is, but this one at the Four Seasons in Bora Bora takes the experience to an all new level!
Or maybe this villa in Santorini that feels like it's on the edge of the world!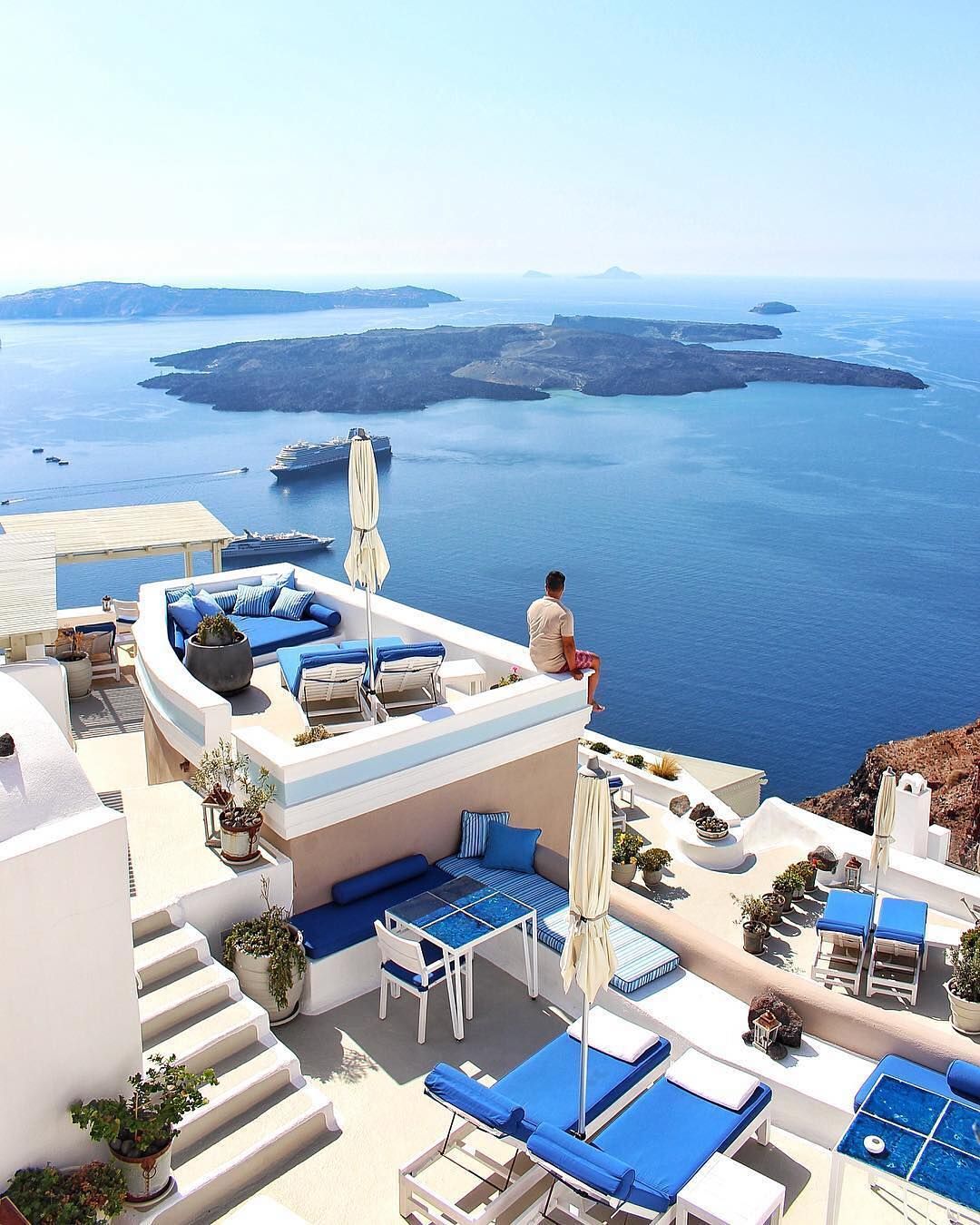 Image via @kinsonsworld; Hotel: Iconic Santorini, Luxury Boutique Cave Hotel
Now that's called a villa with a view- perfect right down to that nautical theme decor! And that view- gorgeous!
This one is Cape Town with that gorgeous view!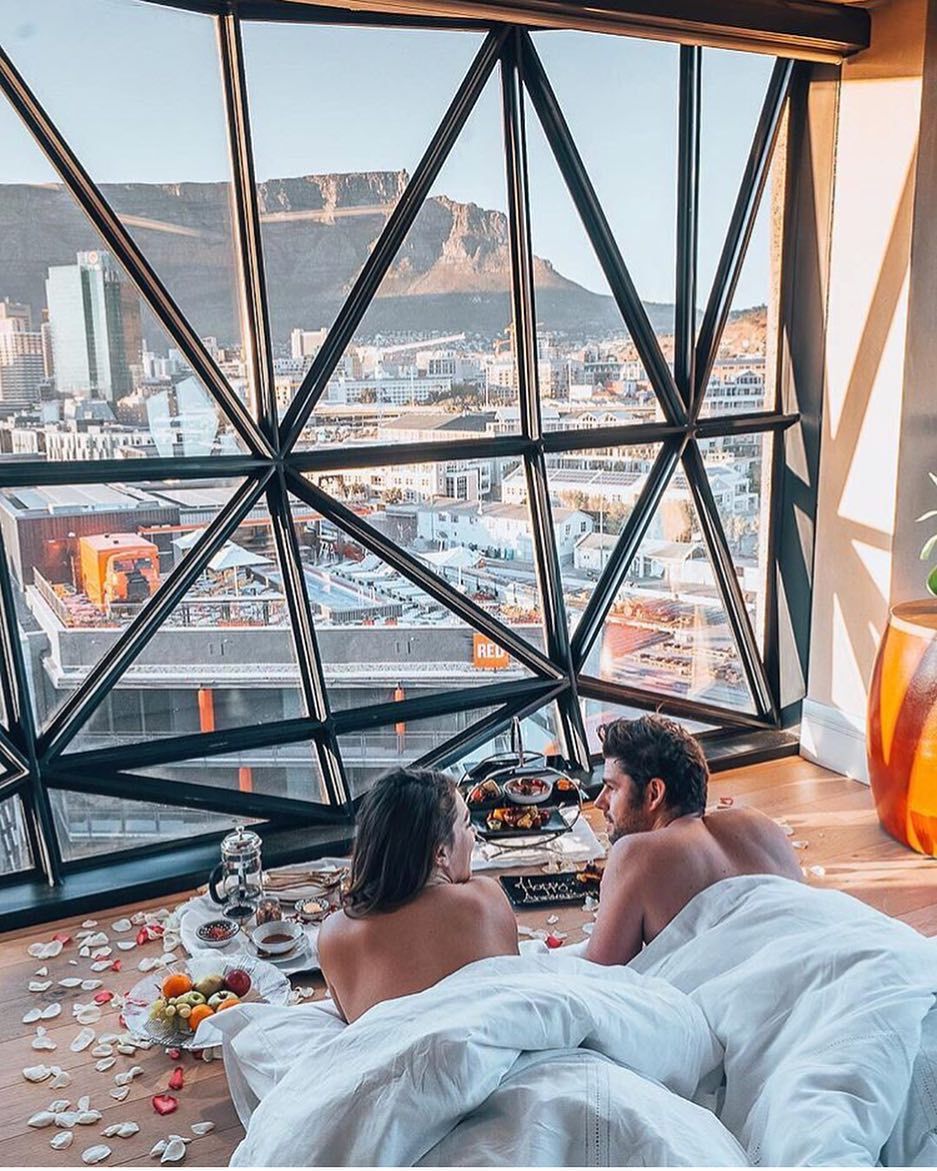 Image via @nellyslife; Hotel: @thesilohotel
I mean that's probably the 'Breakfast in Bed' we can dream about! So so pretty!
Or this one in Switzerland that's jaw-dropping!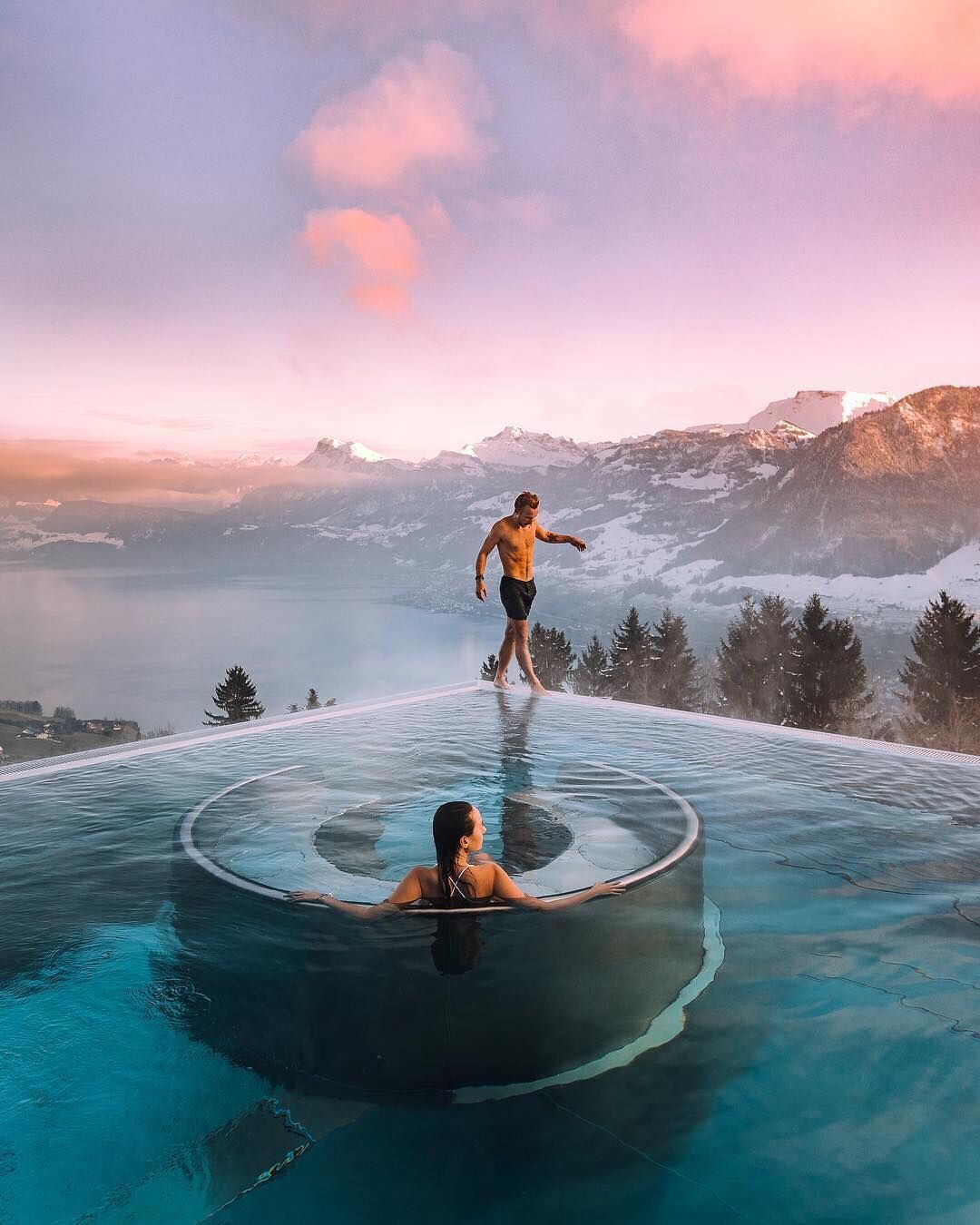 Image via @jacob; Hotel: Hotel Villa Honegg
Another one that lets you be right on the edge! Imagine chilling casually with that background! Hotel Villa Honegg in Switzerland lets you do just that!
This hotel in Sri Lanka that lets you chill in the tub with THAT view!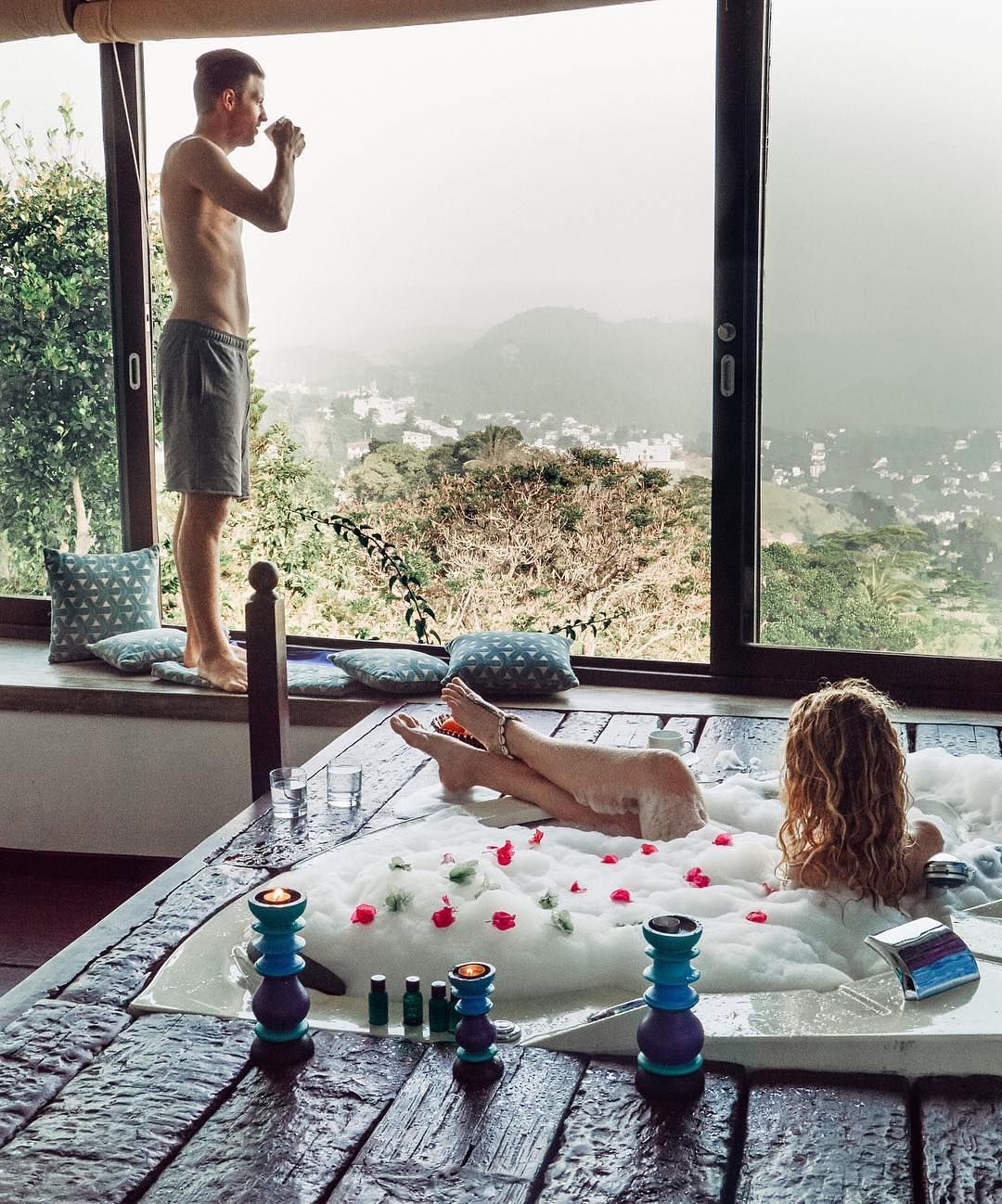 Image via @your_passport; Hotel: Theva Residency - Kandy
Can you believe this is Sri Lanka? Located on the hills in Kandy, the Theva Residency is more like a hidden gem!
Or this one in Morocco that's perfect for chilling!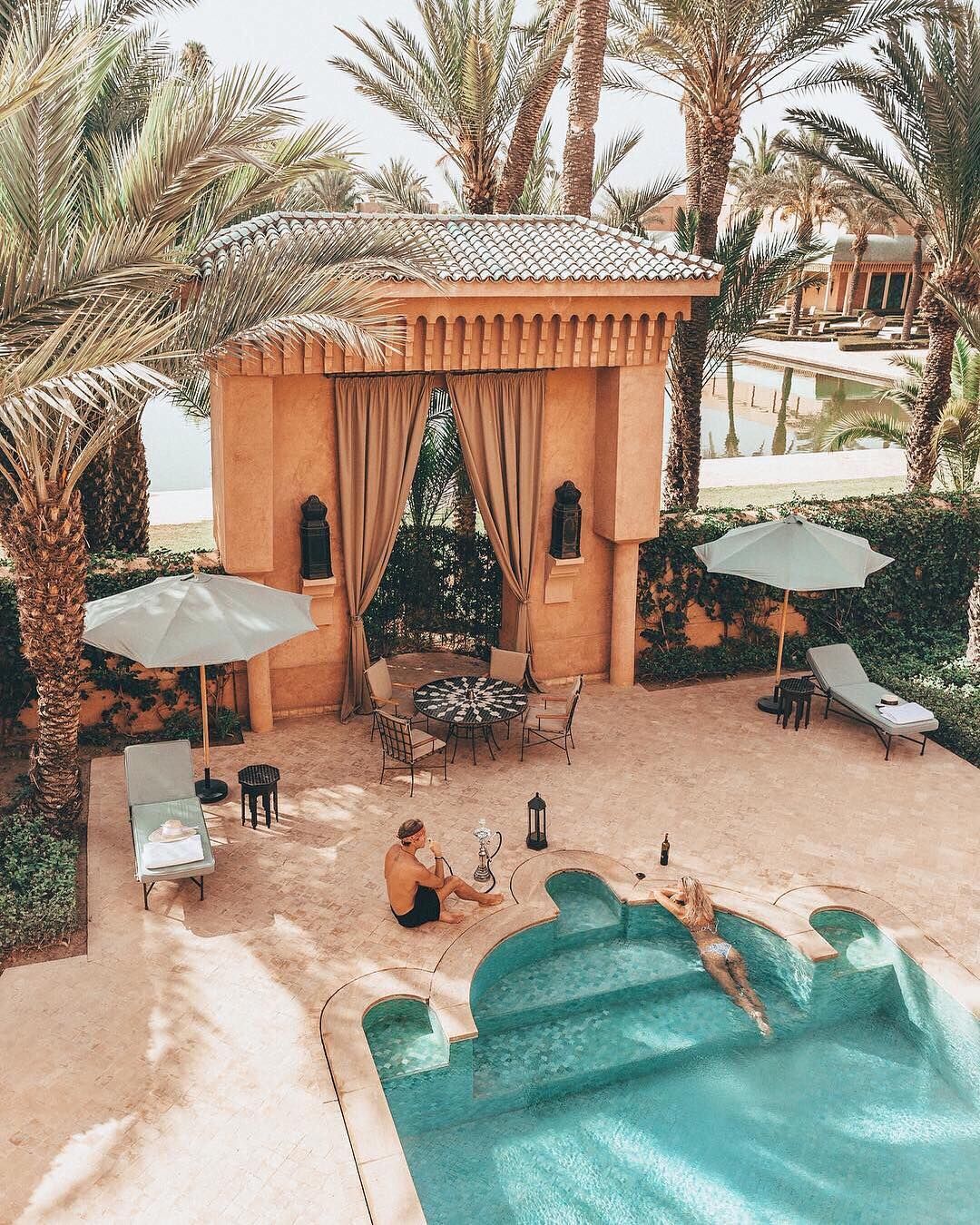 Image via @doyoutravel; Hotel: Amanjena Resort, Marrakech
The best way to relax in Morocco? Luxuriating under the date palms and olive trees of Marrakech while enjoying shisha and drinking a glass of wine.
This hotel's infinity pool in Bangkok with an incredible view of the skyline!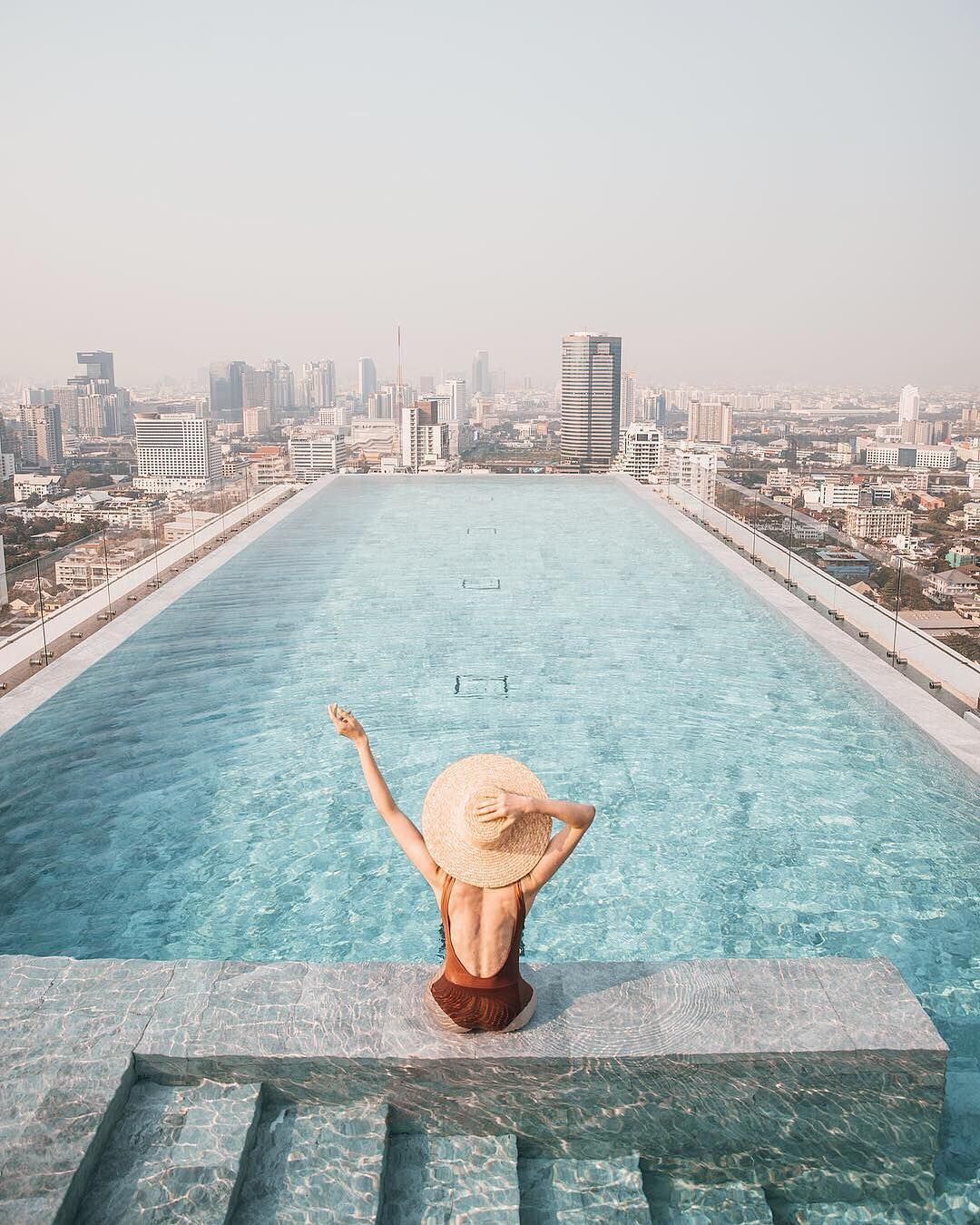 Image via @zorymory; Hotel: @137pillarsbangkok
Above all the action with a killer view! 137 Pillars in Bangkok has a view like no other!
Or this one in South Africa that's so pretty & private!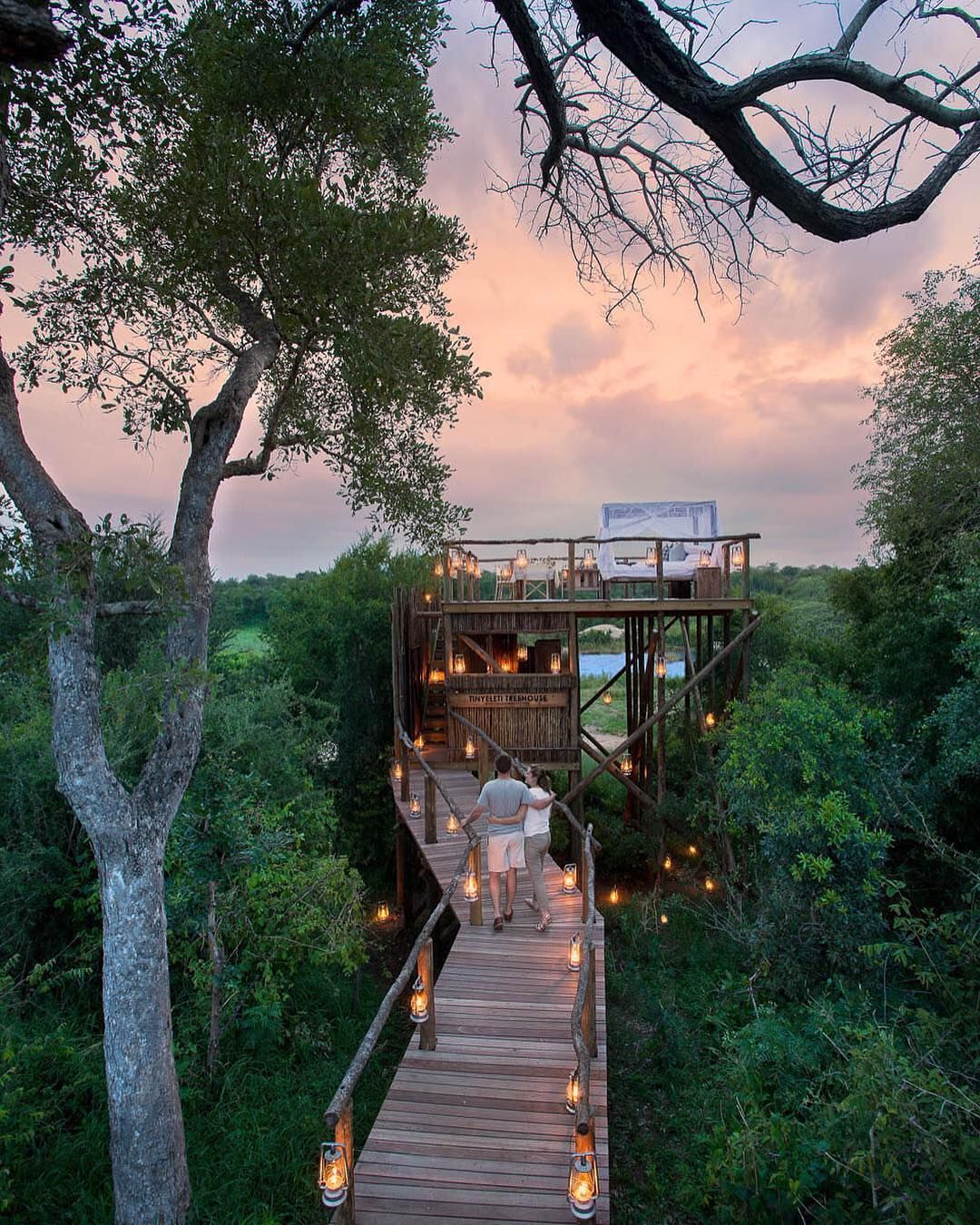 Image via @timbuktu_travel; Hotel: Lion Sands Game Reserve
Right in the middle of Kruger National Park, this one is surrounded by nature and lets you enjoy a private time away from all the hustle-bustle!
And finally... this one in Jaipur that's so royal!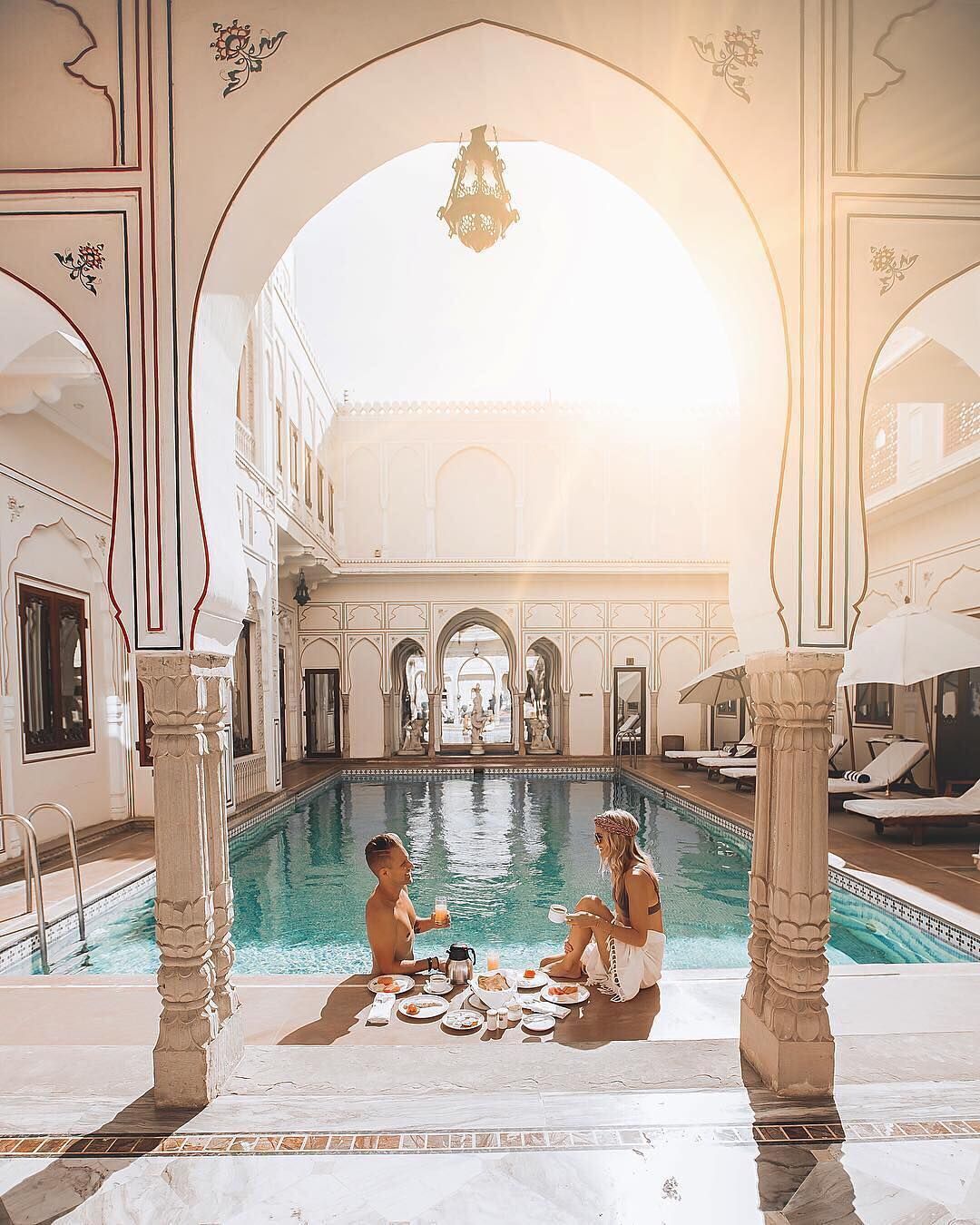 Image via @leaguetravels; Hotel: The Raj Palace
 This magnificent palace is more than 750-years old and is still occupied by Princess Jayendra Kumari, a 16th generation descendant of its original inhabitants. Love how regal it looks!
ALSO READ: The Most Instagram-able Hotels For Your Honeymoon This Year!