Amazing Online Labels For Maharashtrian Bridal Jewellery!
BY Apoorva | 28 Oct, 2020 | 6 views | 2 min read
Traditional Maharashtrian jewellery is one of the key aspects of the bridal look for any Maharashtrian bride. From the gorgeous peshwai jewellery pieces to smaller individual ones like a gold nath, every element of Maharashtrian jewellery has deep cultural roots. While it's not always feasible to pick all your jewellery pieces in gold, we found you some amazing online labels that do stunning Maharashtrian bridal jewellery in silver and even other beautiful metals that you can easily pick!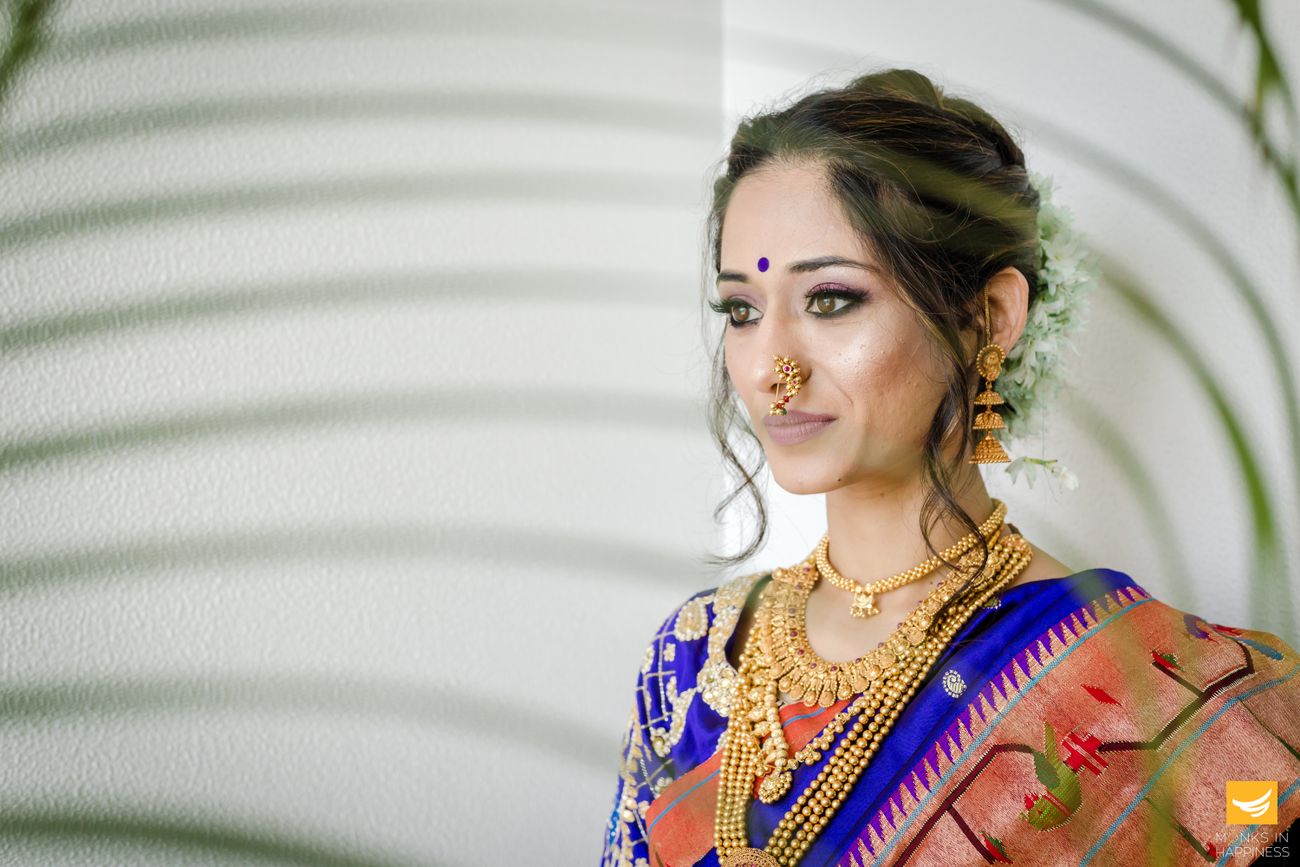 Image via Monks In Happiness★ 4.8
This label makes the most divine Maharashtrian jewellery pieces that every bride-to-be must have in her collection. From jewellery pieces that you can wear for smaller events to heavier pieces like a Kolhapuri saaj, you can pick everything. What's more, all of this is made in silver so they will last you for a lifetime!
One of the biggest names in the state for traditional gold Maharashtrian jewellery, WHP has stores all over the country. But they also have an online store that you can browse and shop from the comfort of your house.
Sonchafa, which means the Magnolia flower is an online label that caters to Maharashtrian jewellery pieces on their online store. From 1 gram jewellery to costume jewellery, they have a huge range that you can select from. Traditional pieces like Bakuli Cha Haar (Rani haar of bakuli flowers) and Povla jewellery (Coral jewellery) are also available!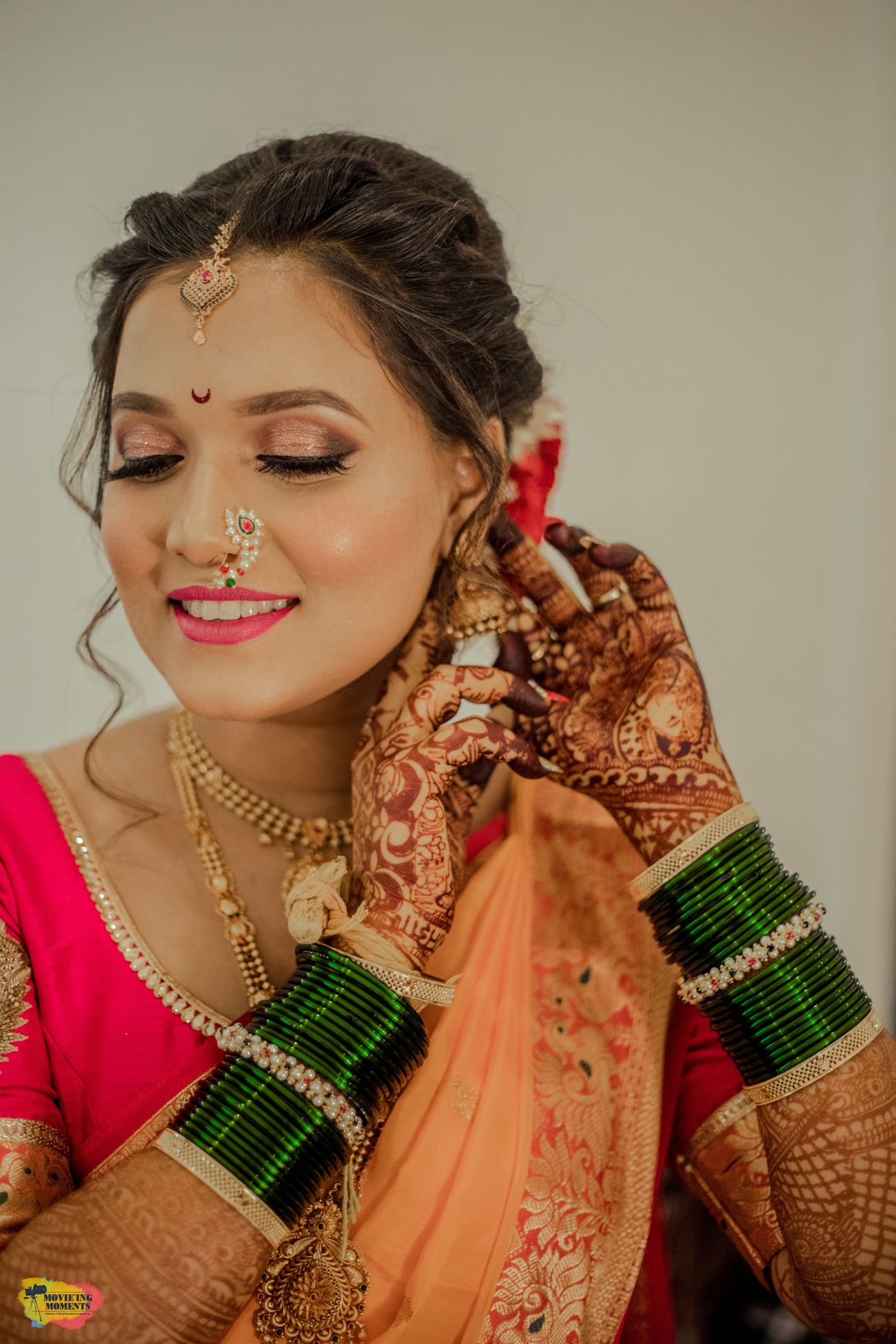 Image via Bride Me Up
If you are a bride to be and are looking at costume jewellery only, Anuradhaa is home to all kinds of bridal Maharashtrian jewellery. You will find your favourite kolhapuri thushi jewellery as well as Maharashtrian nath at this online store!
Crafted in copper, Kanshini is an online label that designs and creates stunning Maharashtrian jewellery. If you are looking to pick traditional designs like a chinchpeti, tanmani or Maharashtrian nose pin, Kankshini is the perfect place for you!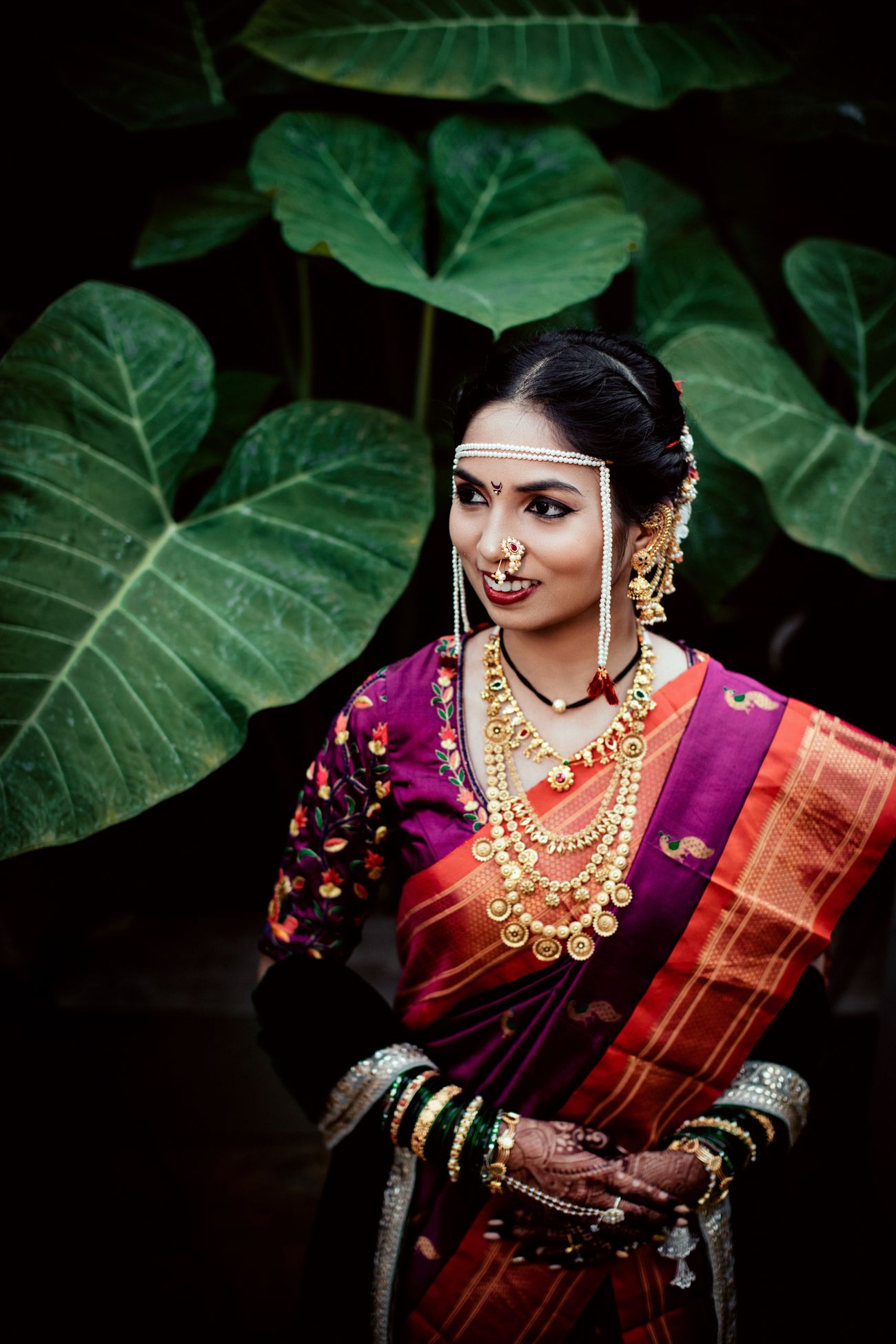 Image viaLightBucket Productions★ 4.9
Home to all things jewellery, Hayagi has a special collection of Maharashtrian jewellery on their online store that you can shop from! Those lovely Maharashtrian thushi designs await your presence.
If you are looking out for budget-friendly Maharashtrian jewellery collections, Mere Jewels is great for imitation Maharashtrian jewellery!
Read 101 Guide on Bridal Maharashtrian Jewellery and Noteworthy Thushi Designs Every Marathi Bride Would Adore!