Cool Bridesmaids Ideas That Require Minimum Effort!
BY Sakshi | 30 Oct, 2018 | 4590 views | 2 min read
It can be hard to get that perfect bridal squad photo on the wedding when all of you stay in different parts of the globe and meet up just before the wedding! So here are some easy peasy ideas that require a minimum amount of effort, but still ensures some amazing photos.. yes, all you need are a prop or few and a whole lotta love and happiness!
Sippers that look so adorable!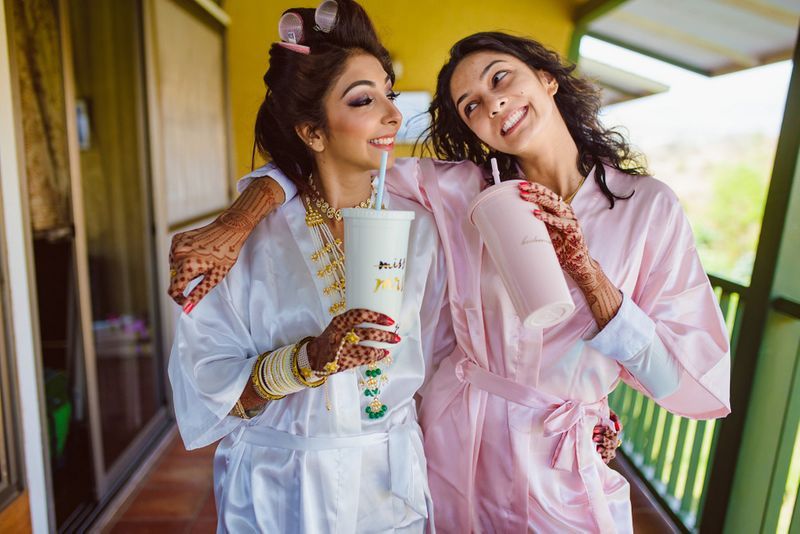 Image via The Wedding Salad★ 4.9
Sippers are super trending these days, and why just for the bride? Get one for the sister or bridesmaids too!
Or matching robes #forthewin!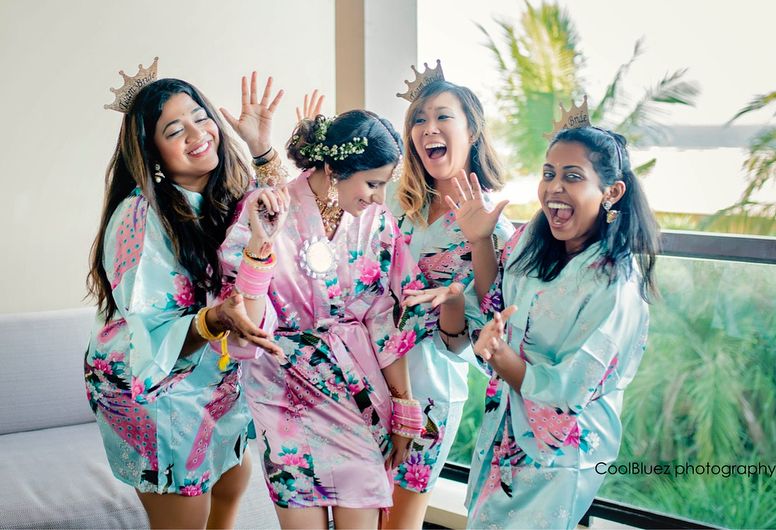 Image via CoolBluez Photography★ 4.8
Don't have to be with your names on them necessarily. Just cute floral robes in similar colours look great too! Plus, how cute are those cardboard crowns? 
Twirling together!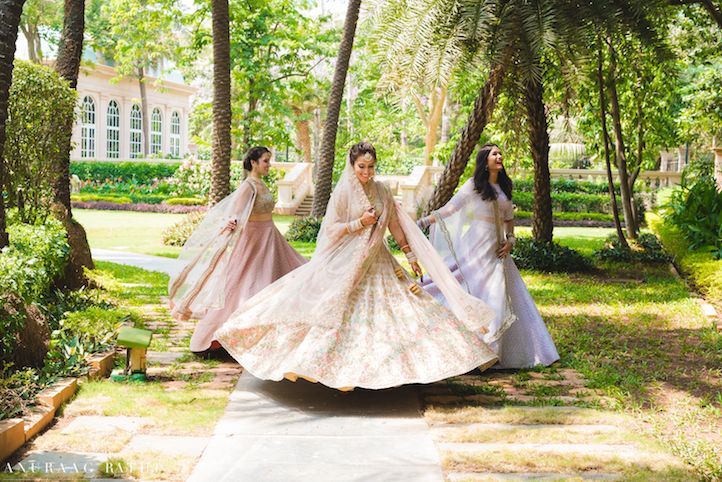 Image via WhatWearHow
Just twirl happily in your outfits together- makes for such a cute pic!
Or jumping together!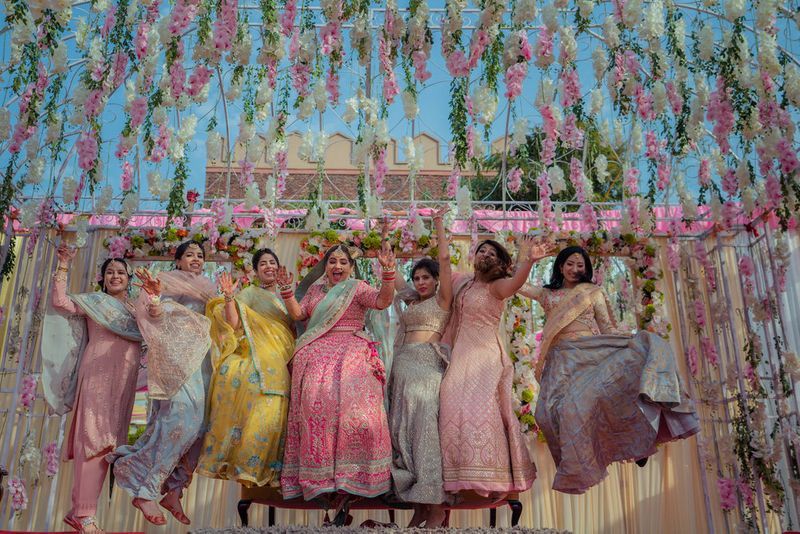 Image via Harman & Rajas (Jalandhar)
This one is super happy too! And so much fun!
Safas and LED thalis!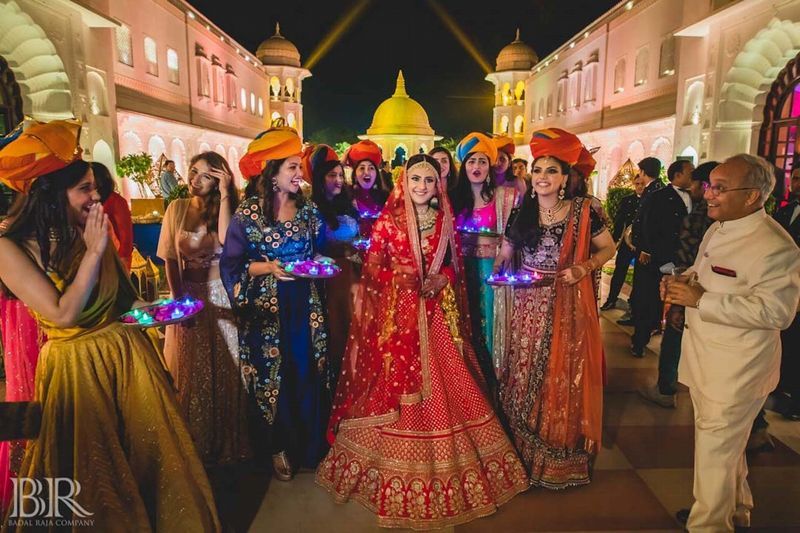 Image via Neha & Eshaan (Jaipur)
A great idea which makes everything look so much more festive!
Or matching leheriya dupattas!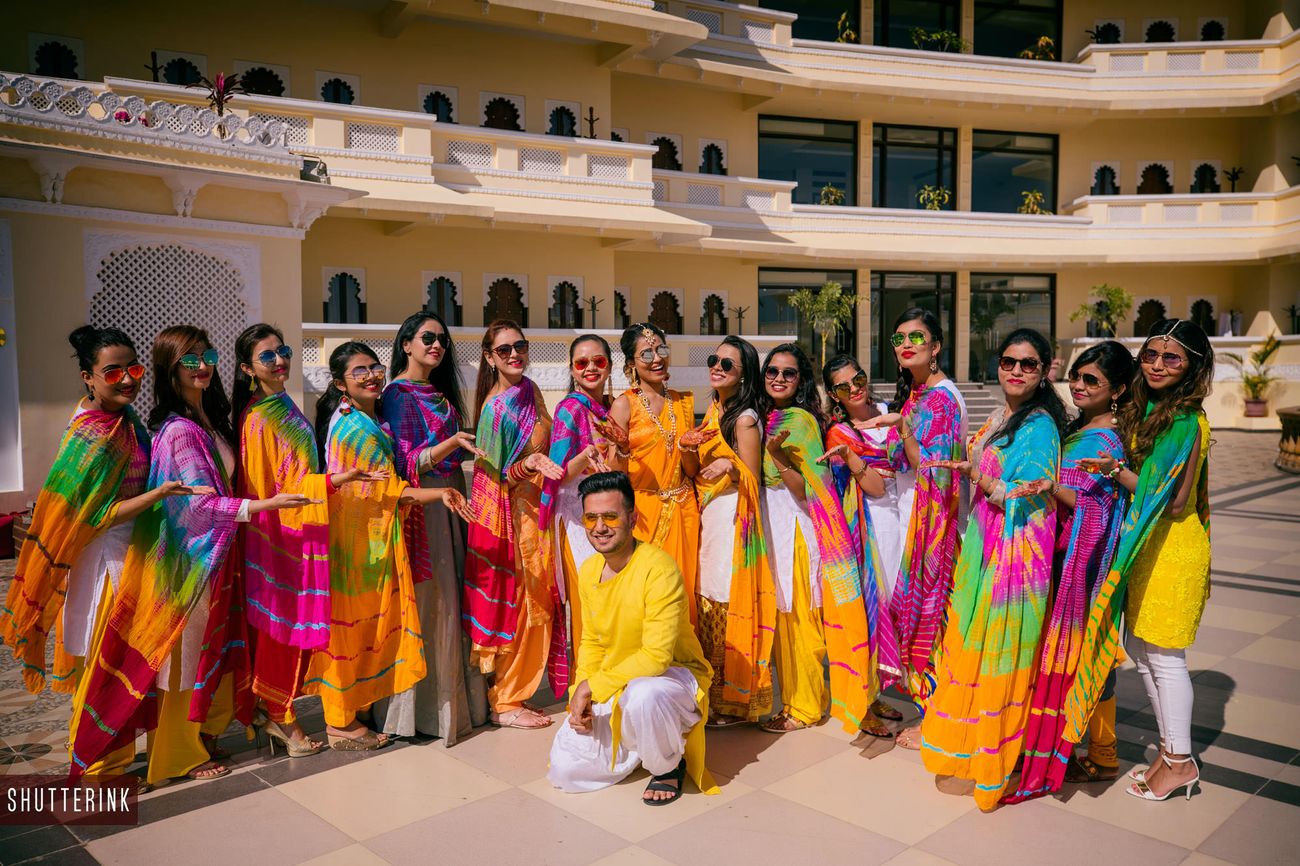 Image via Vikash and Agrima's Wedding
How cute do all the bridesmaids look with those matching dupattas? A great idea for the Mehendi or Haldi!
Everyone holds a bouquet!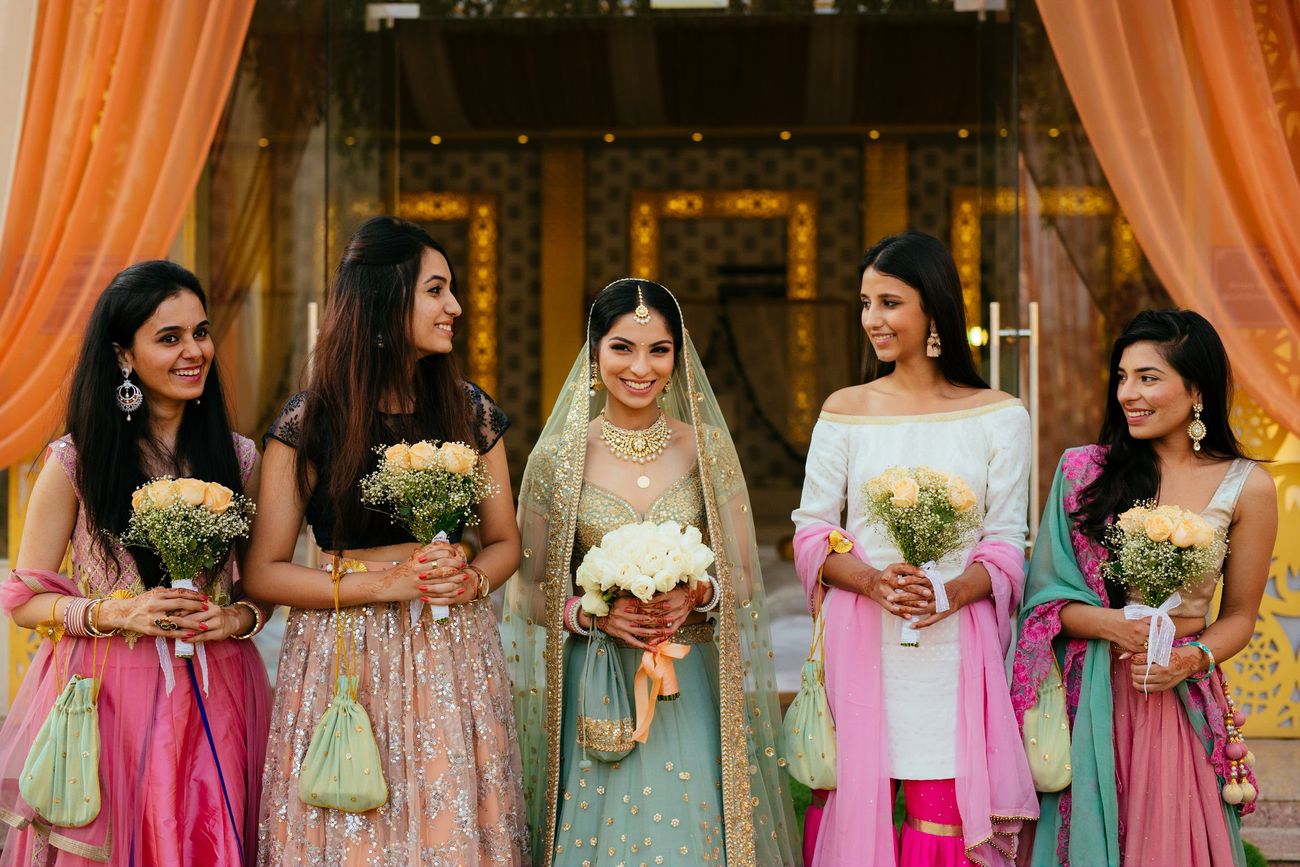 Image via Gautam & Mansha (Delhi)
Simple and cute- and don't miss the matching potlis all the girls have too!
Or lace umbrellas!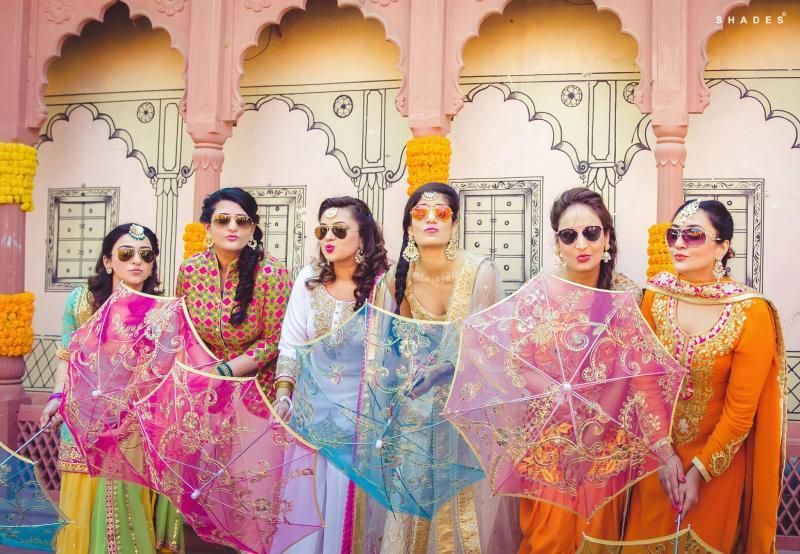 Image via Shades Photography
These are pretty too, all you have to do is just buy them!
Everyone wears outfits in the same colour family!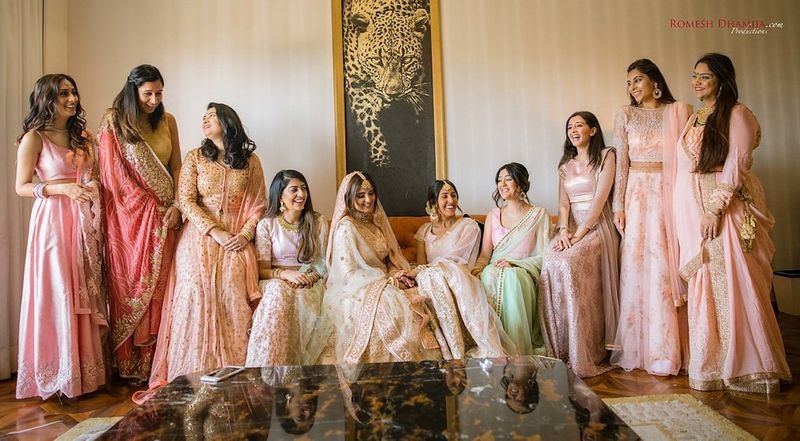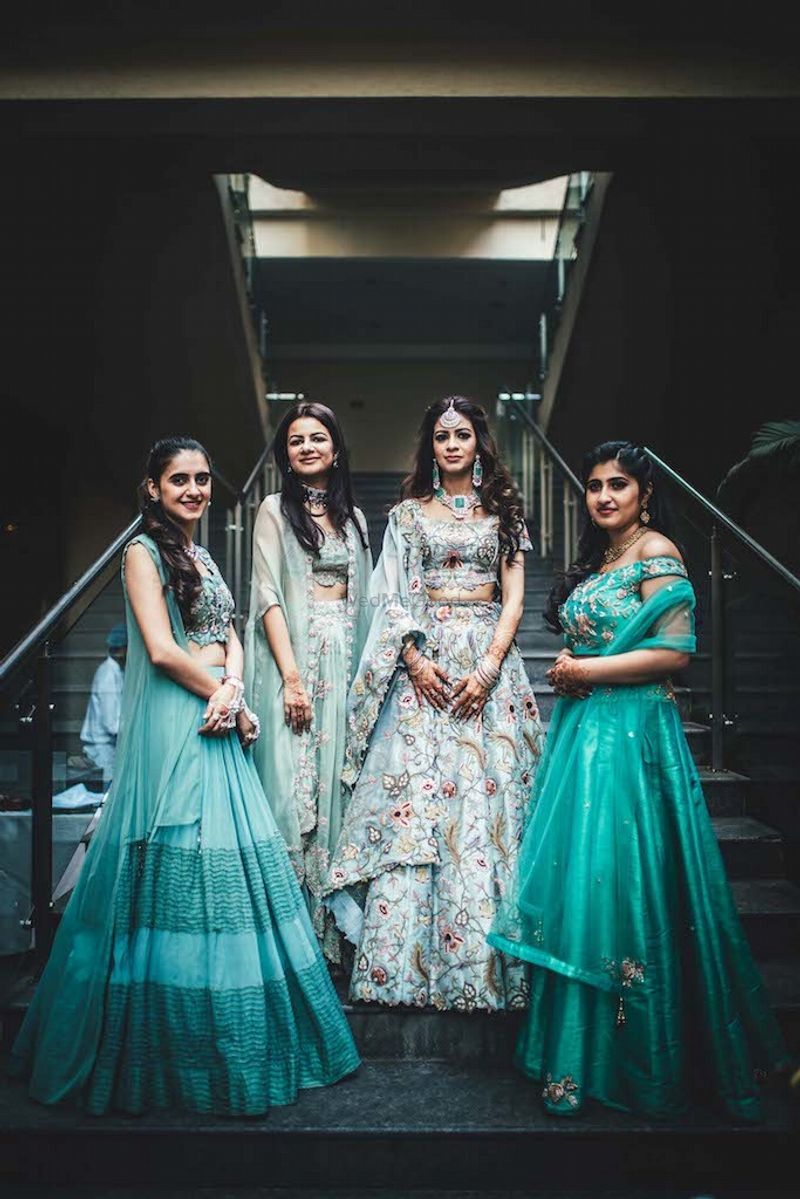 Image via Emma & Ravi (Lonavala) and Astha & Devesh (Jaipur)
Everyone wearing the exact same outfit can be a little tedious to plan, but planning all pastels or outfits in the same colour family should be much easier to pull off- and the photos look stunning! 
Matching phone cases for everyone!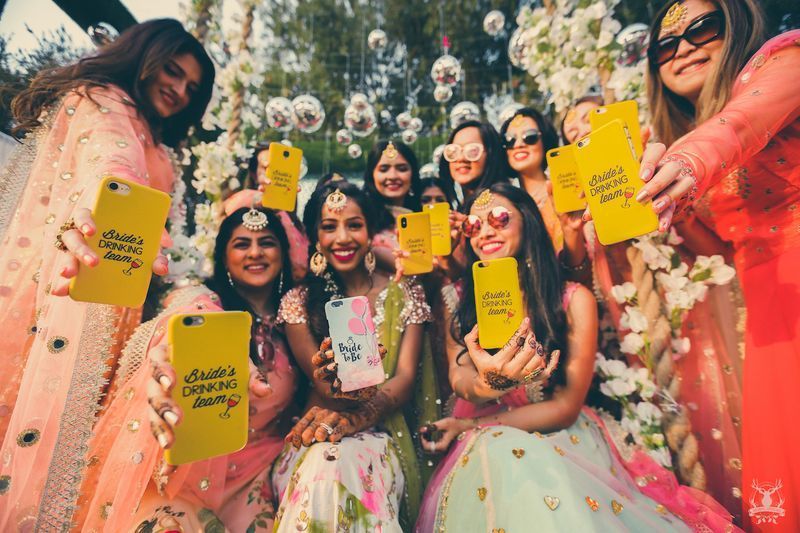 Image via Tuhina and Filip (Delhi)
So cute, and makes for a great snap with your girlies!
Or labelled Starbucks cups!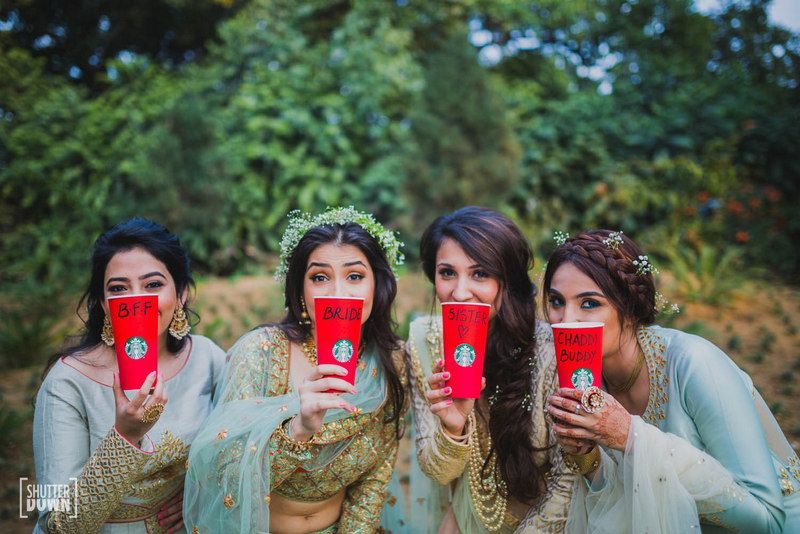 Image via Shutterdown - Lakshya Chawla★ 4.9
This is another great idea that just need a few paper glasses!
'Irritating' the bride!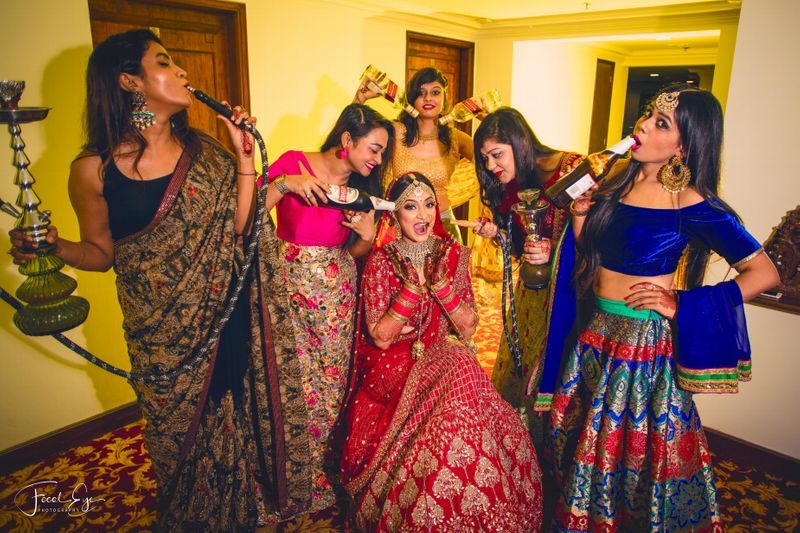 Image via Focal Eye Photography★ 4.3
Get out your beers and get creative!
Or blowing bubbles at her!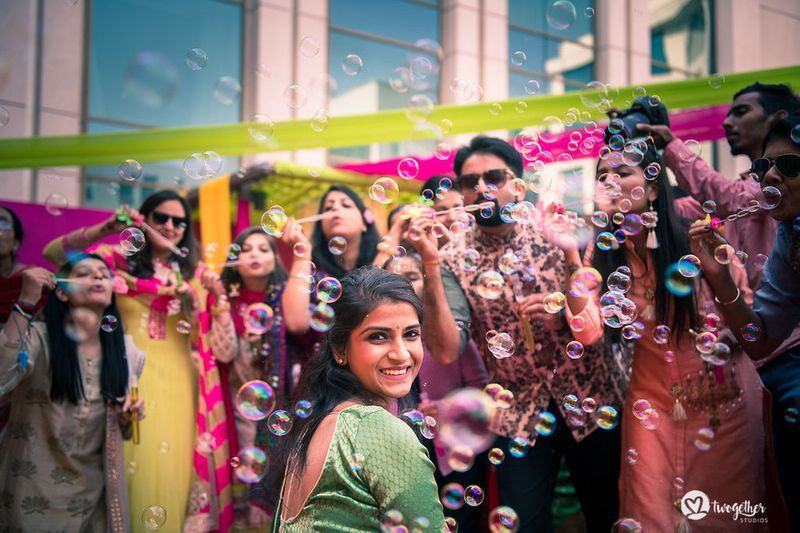 Image via Nandini & Ajay (Delhi)
Super cute this one is too!
Badges for everyone!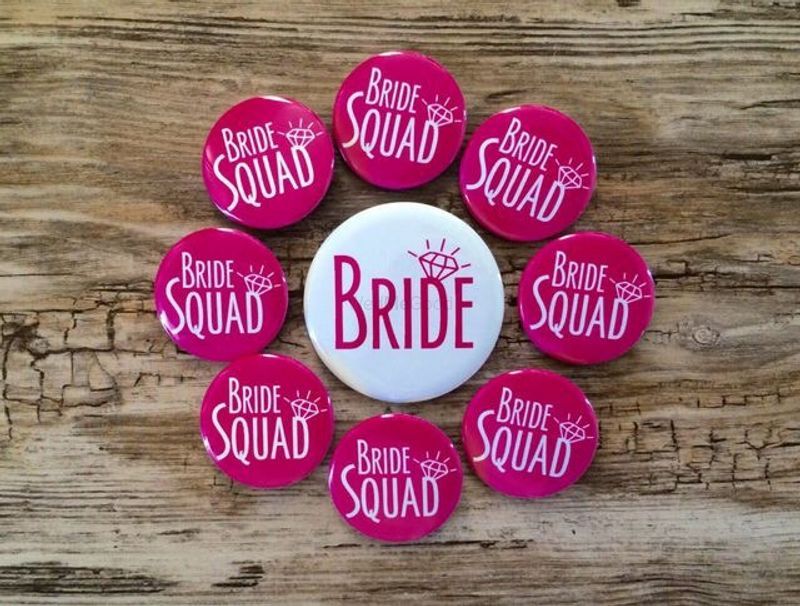 Image via Kalakari - The Creative Hub★ 5
Easy and peasy- every girl can pin one!
To get the perfect bridal squad photo, the squad needs to have the perfect makeup! Book a package now.
ALSO READ: The Most Interesting Props For Your Bridal Girl Squad Pictures!