A Chic Delhi Wedding With Gorgeous Floral Decor And A Bride In Stunning Outfits
BY Aakanksha | 29 Oct, 2018 | 4165 views | 4 min read
Flowers are the most traditional wedding decor element. Ever since weddings have been happening, flowers have featured in them in some form of the other. And this couple, who recently got married in Delhi, had a dreamy floral decor. The bride also looked a vision in her pearly silver cocktail dress, while her stunning red wedding lehenga looked absolutely ravishing. Seven Seas Hotel, New Delhi was the perfect venue for this couple's dream wedding while Dipak Studios★ 4.8 & The Candid Stories★ 5 captured every detail beautifully.
Meet Shikha & Nikhil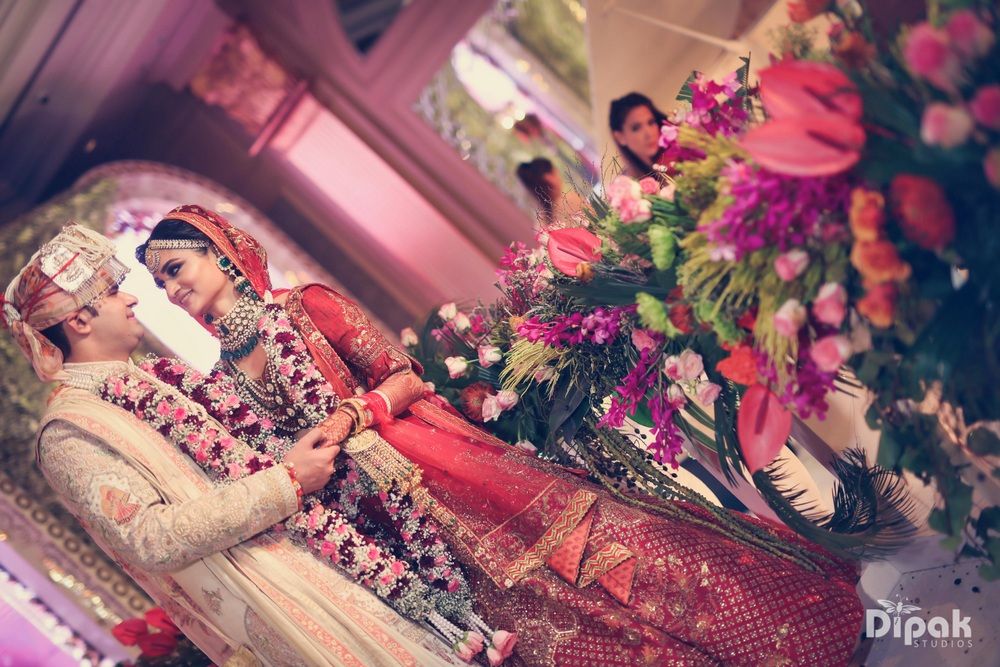 The Cocktail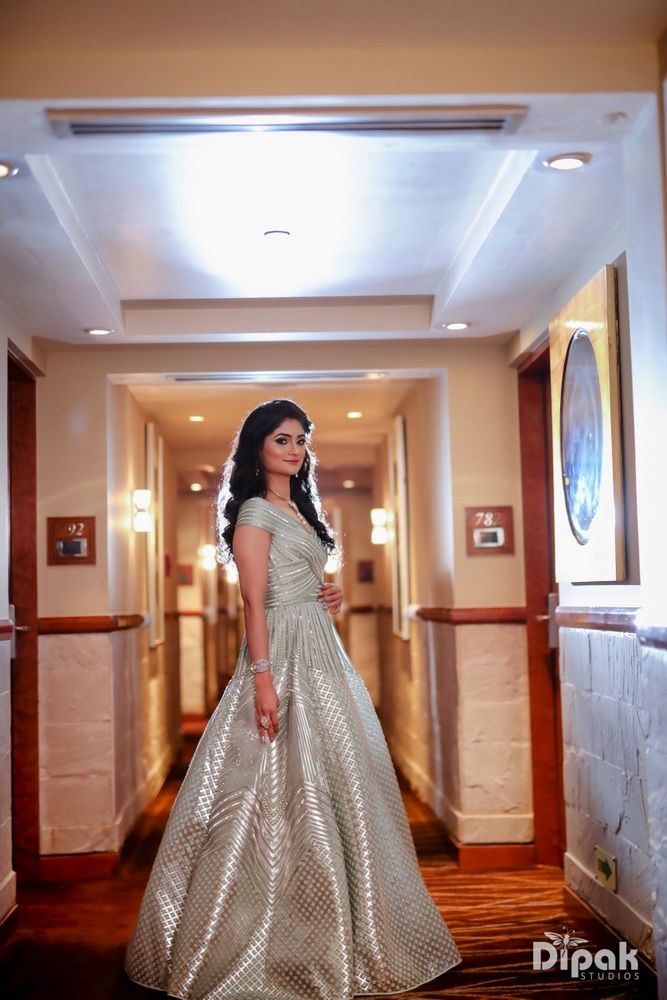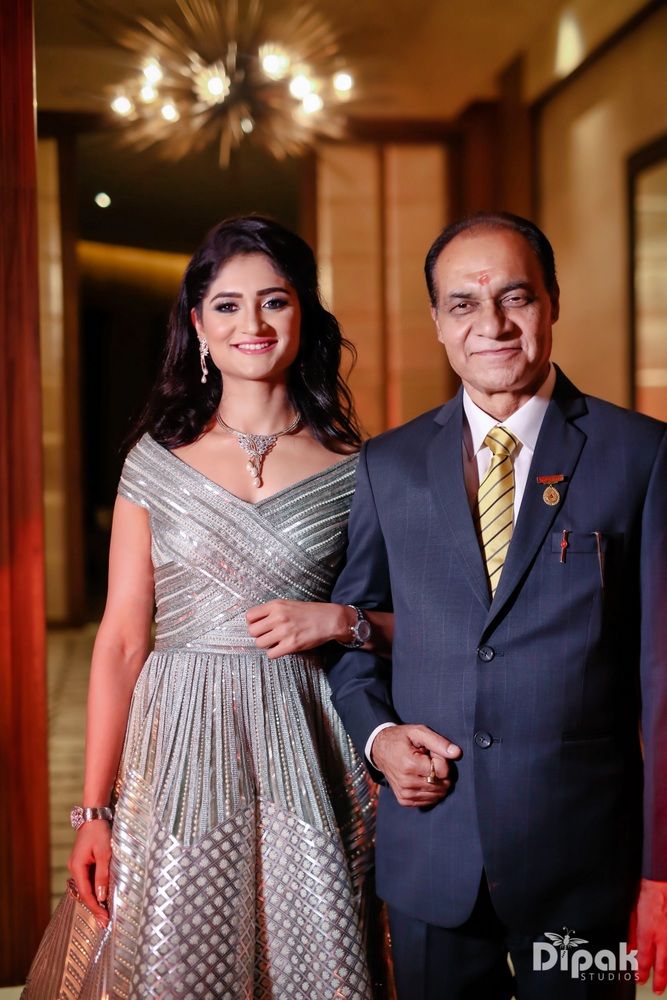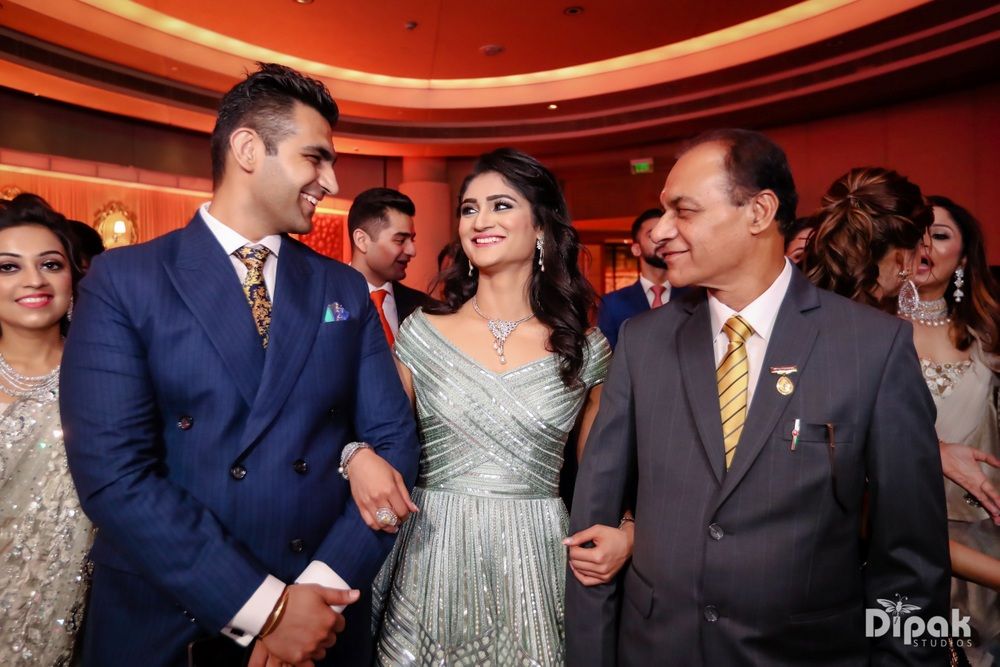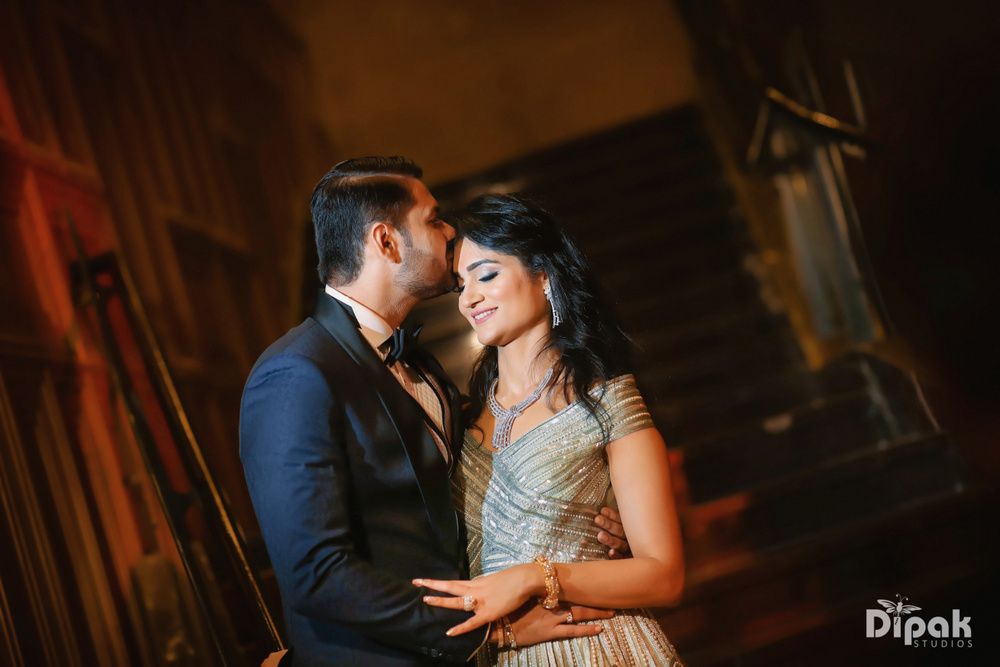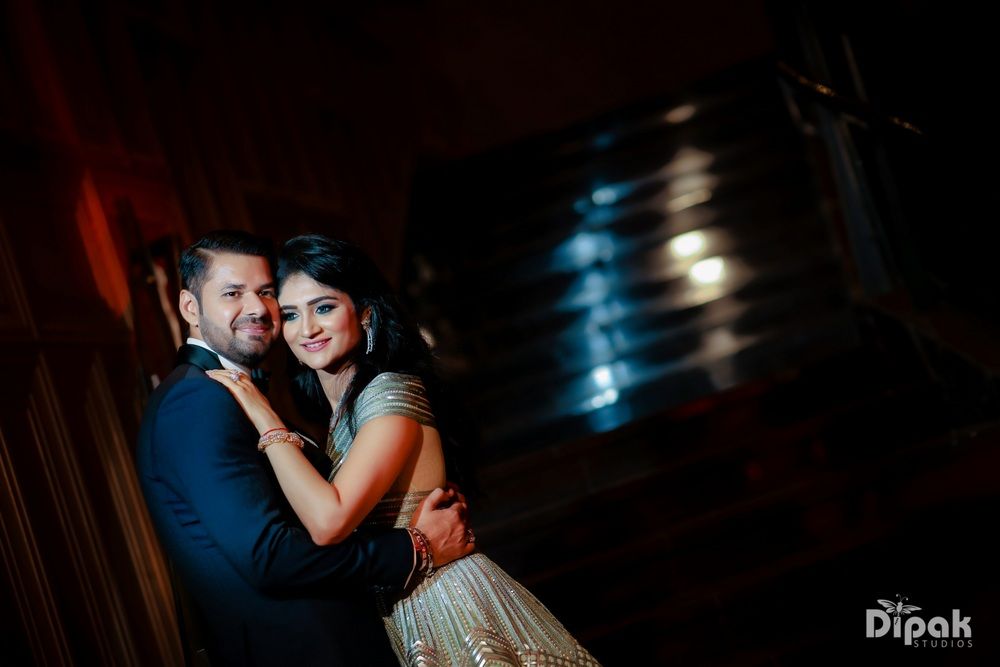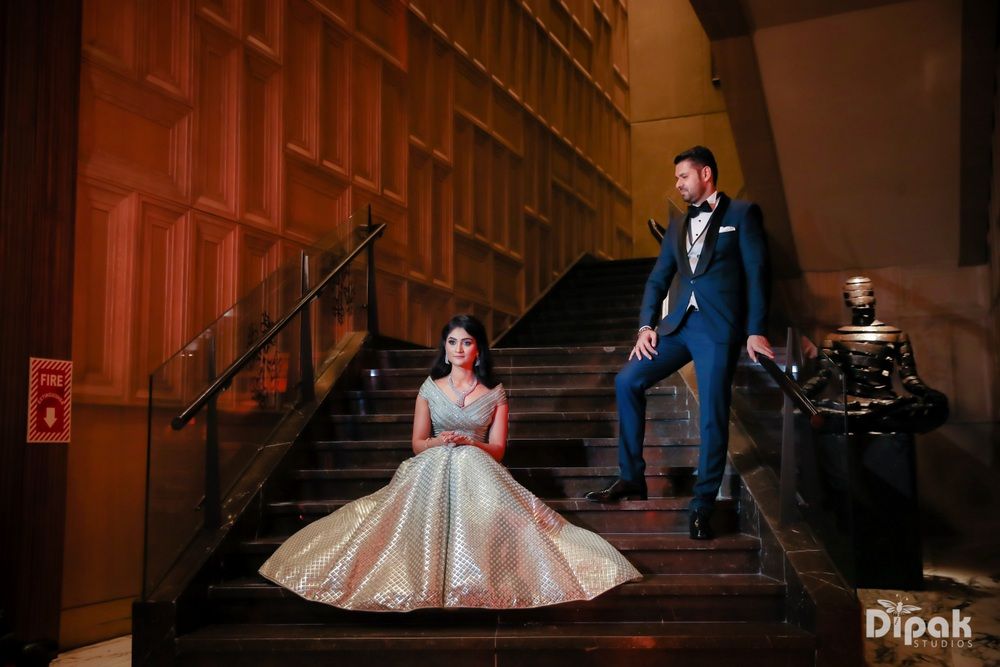 The Wedding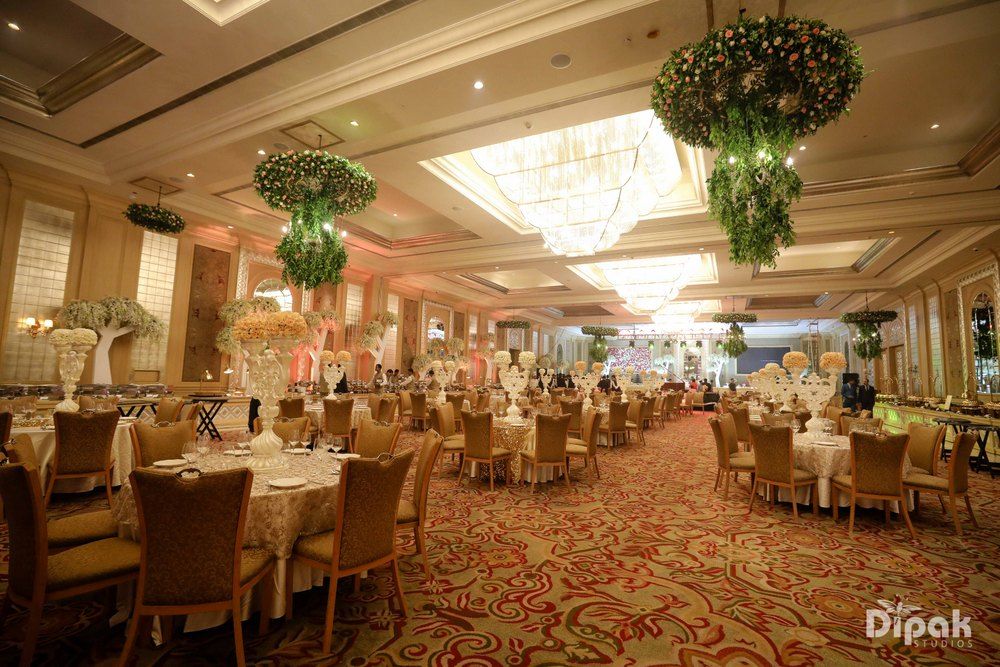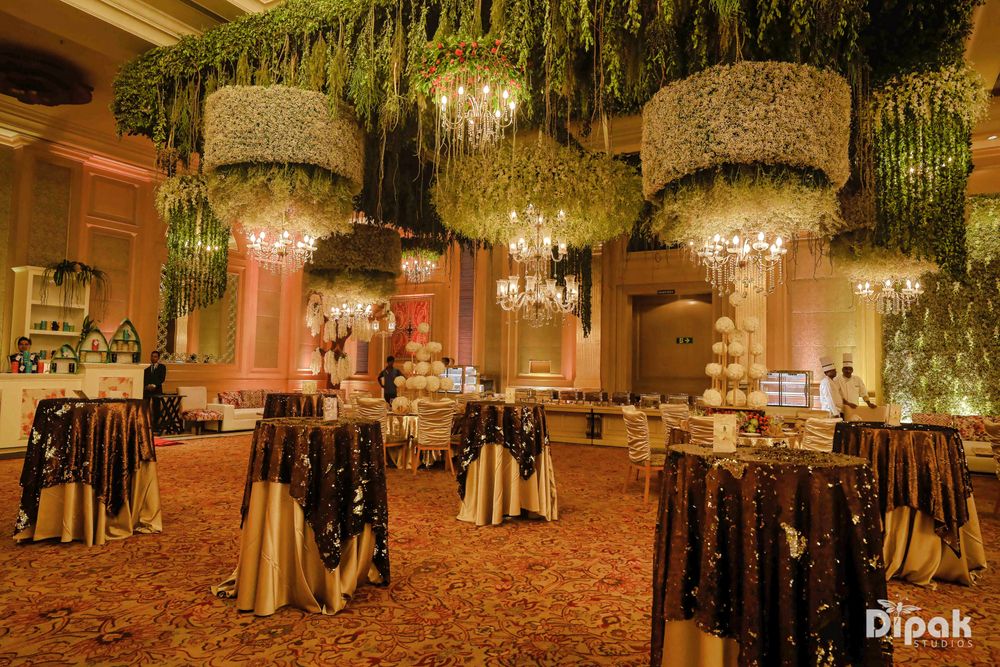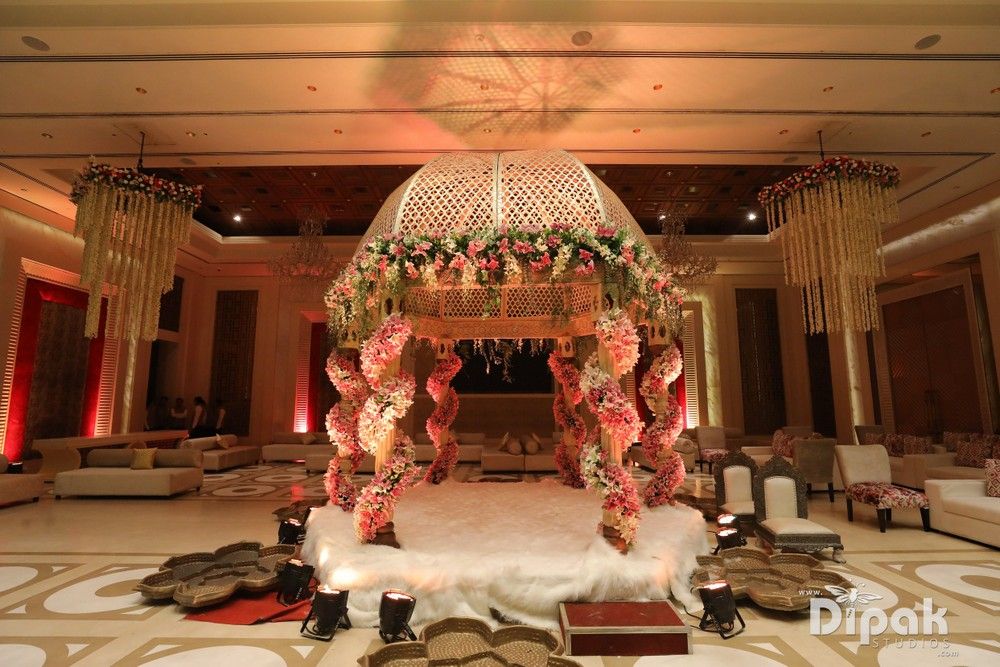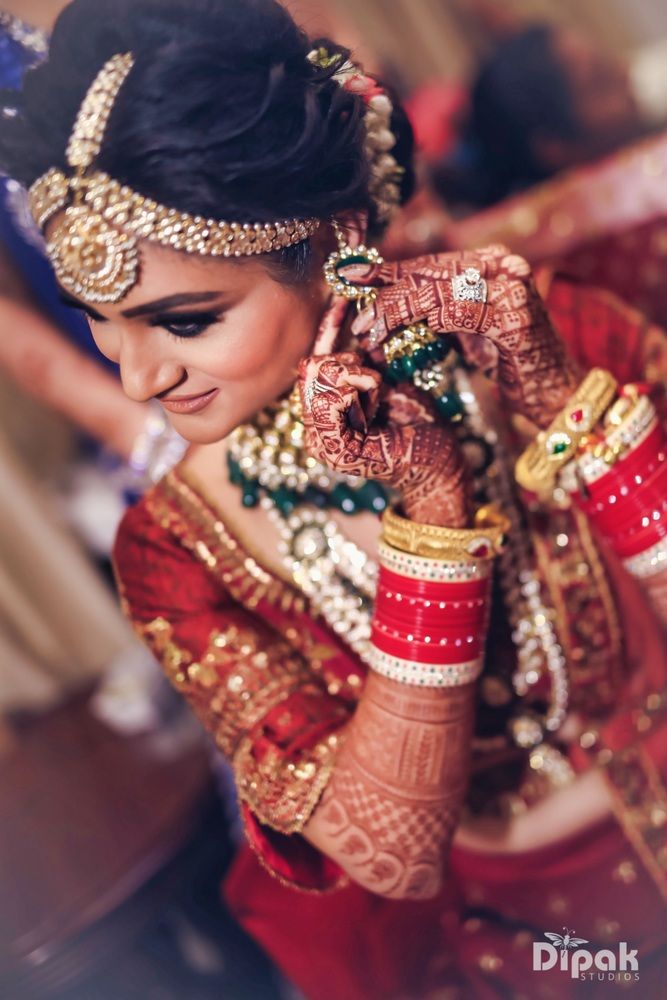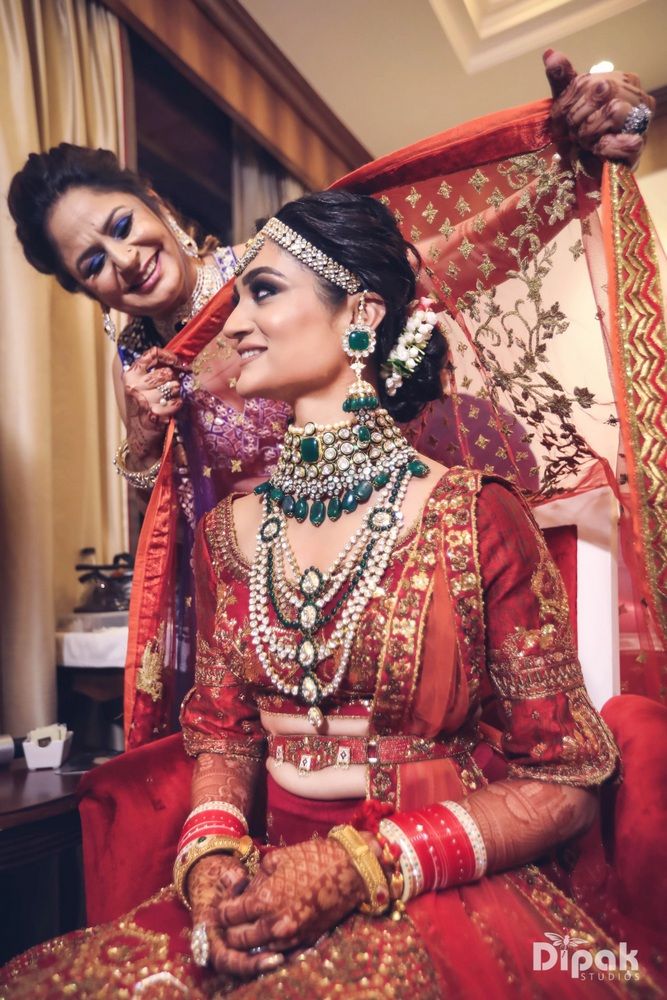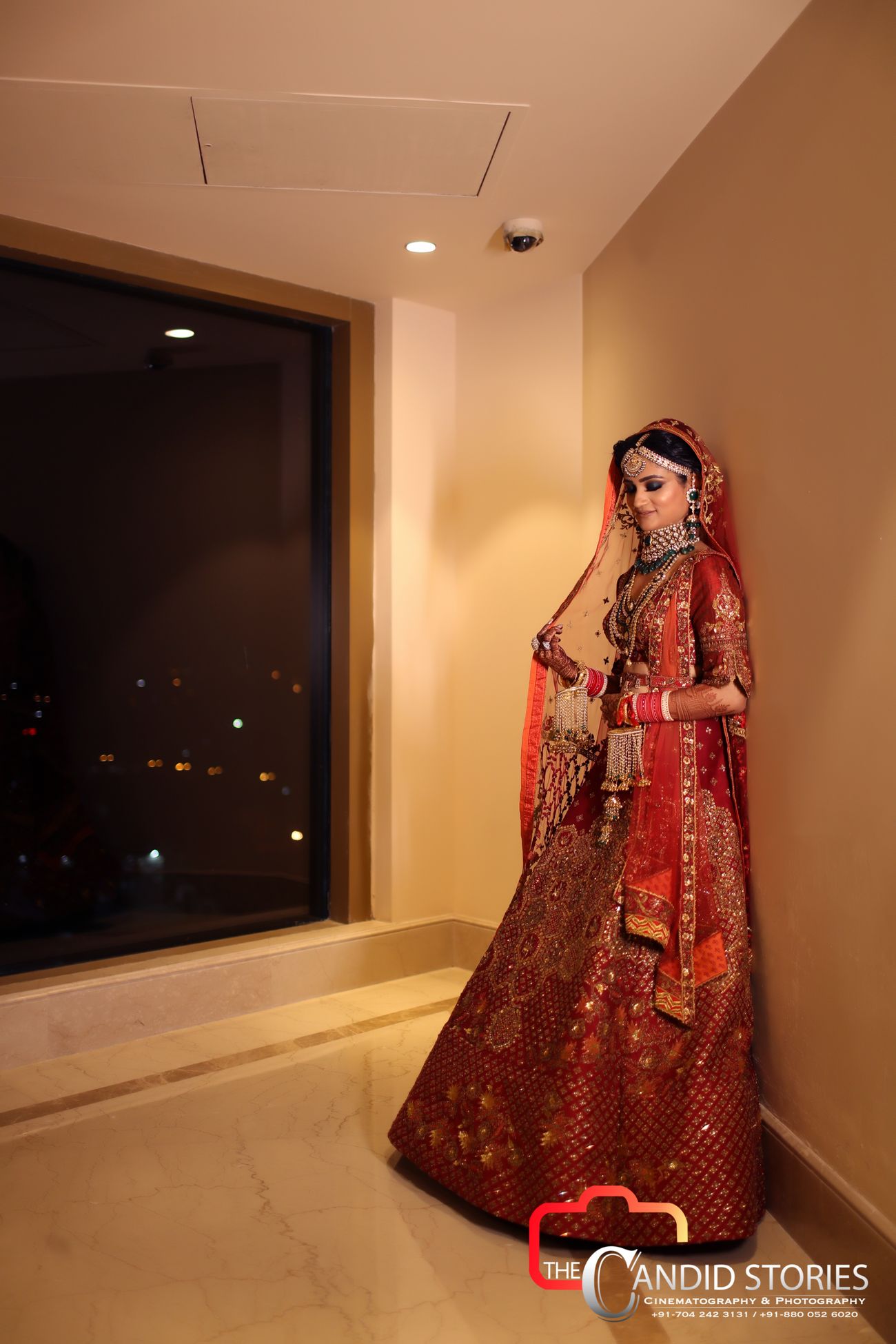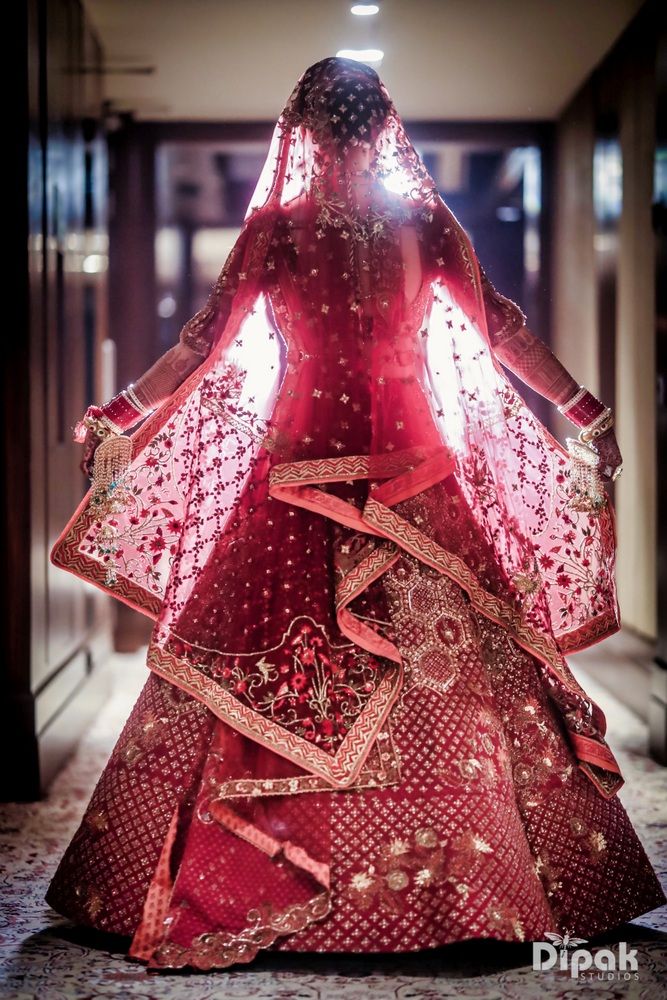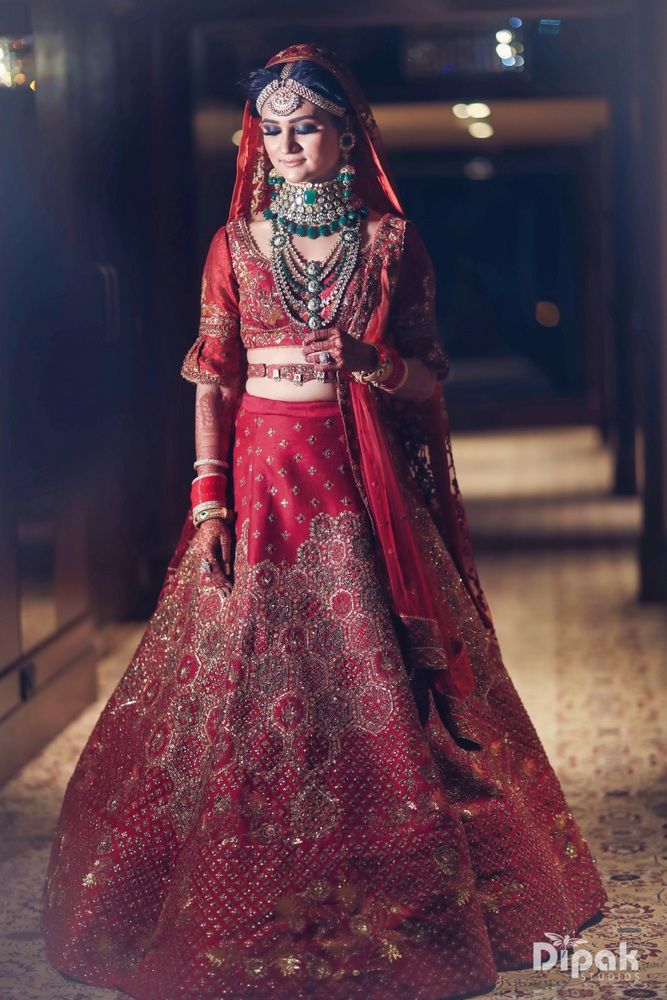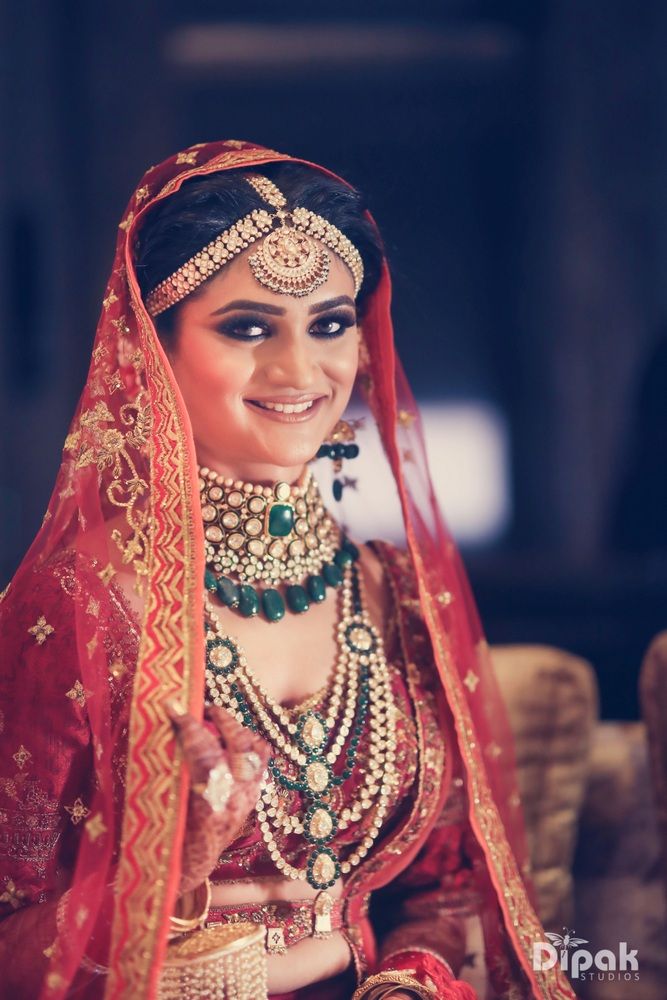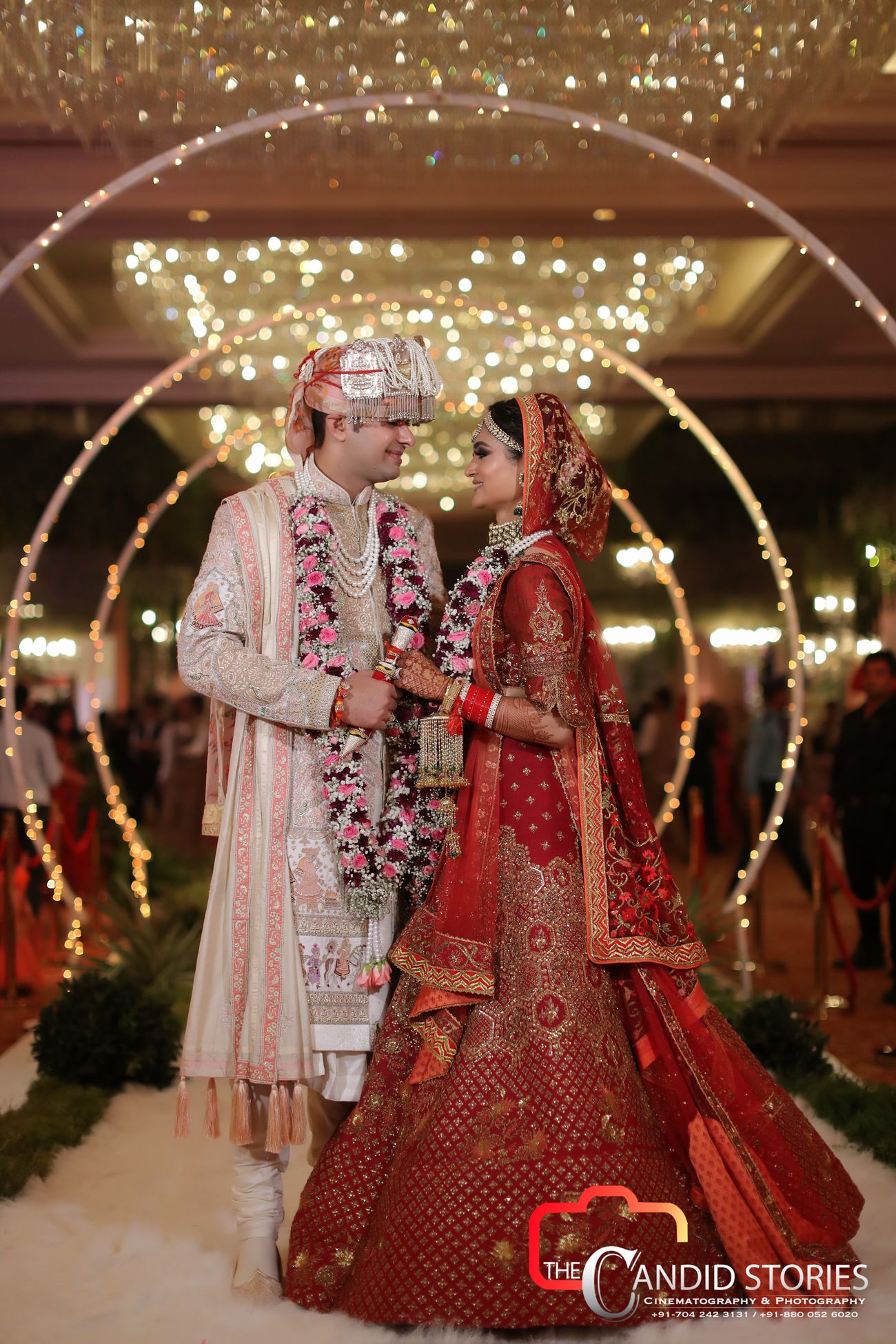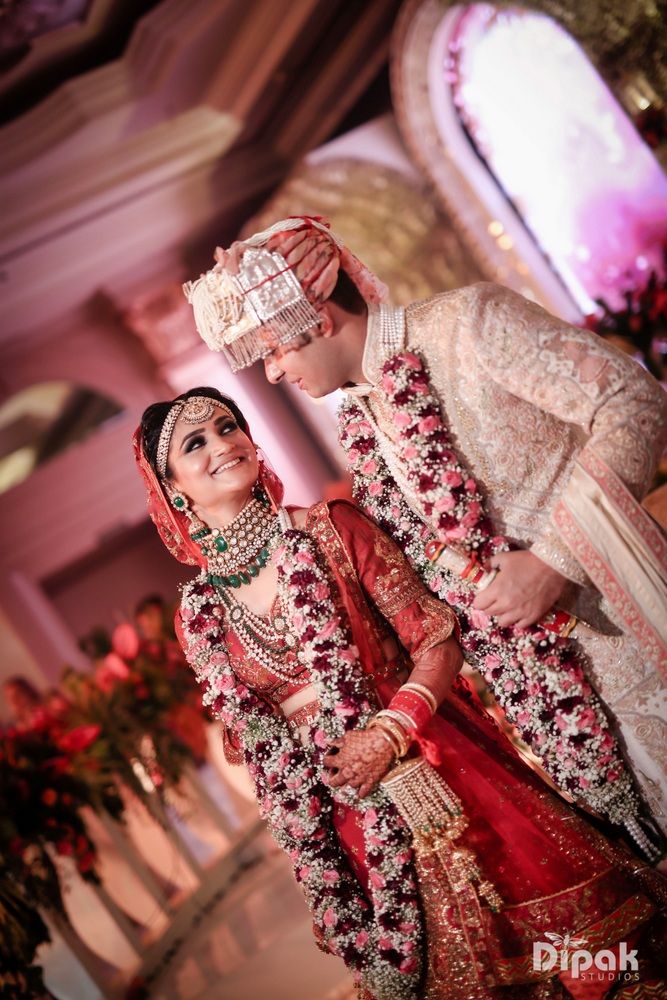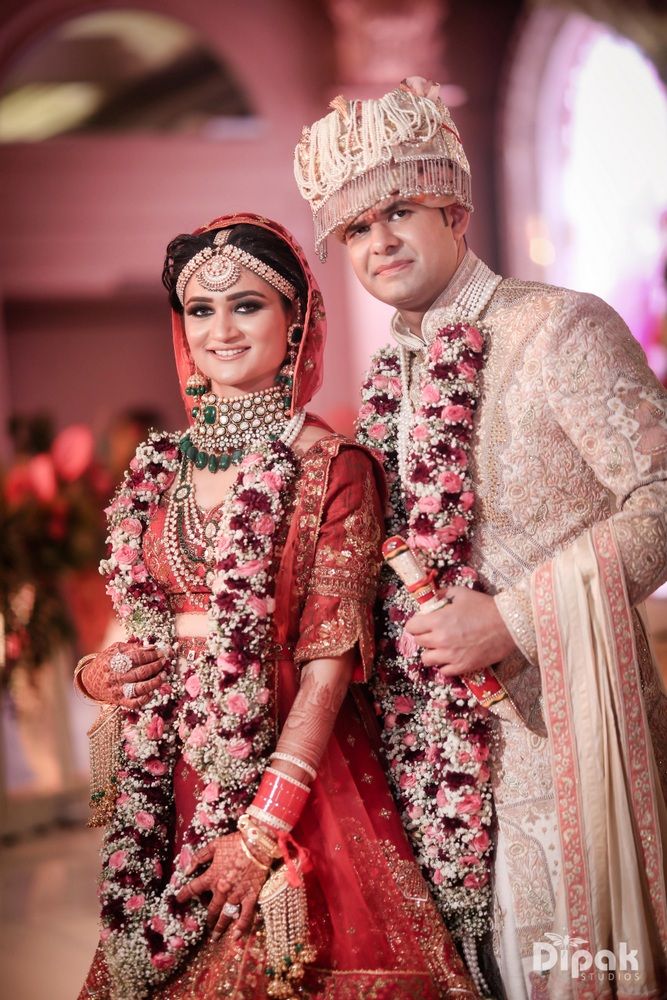 From The Bride:
"We had no second thoughts about the venue as our association with Seven Seas goes long back and I am sure a lot of families in Delhi can say the same. You know how Punjabis love their food and with Seven Seas you know you can rest assured! With their new five star hotel they are really setting new standards in food and hospitality. Although before finalising, I visited many venues but as I entered their huge Victorian style ballrooms, I knew this is where I wanted to tie the knot and we even changed the dates as they were already booked on my dates. The ballrooms are huge and luxurious with beautiful Victorian architecture and their terrace garden bougainvillea is perfect for mehendi . We were also planning a private pool cocktail and the rooftop pool area is spectacular, just what we were looking for! The guests couldn't stop raving about the food, every Indian and International cuisine, you name it and it was there, beautifully conceptualised and tastefully served. There were more than 150 varieties of just the desserts served to the guest, so you can calculate the rest!"
"As for the decor by Rd's and Victoria, they did a splendid job. On the wedding day as we entered the hall, we were spellbound to see the beautiful floral décor with exotic brazillian flowers, berries, proteas and lillies. More than 100 Victorian floral chandeliers made completely of flowers, leaves and berries were installed, I hadn't seen something like that before. It was straight out of a Disney movie and I felt like a princess! The backdrop for my sundowner Mehendi was very colourful, fun and quirky with floral birds, swings, matkas and 'manjis'. It was indeed a very creative team to work with and I highly recommend them!"
"Regarding Dipak Studios and The Candid Stories, it was an unmatched experience. It was a pleasure working with both the teams right from pre wedding to sagan, mehendi and wedding. Very professional, efficient and well coordinated, they were very keen of capturing the candid moments rather than premeditated shots.We had a wonderful experience with both the teams and highly recommend them if you are keen on capturing live, candid moments!"
"Our choice for Surjeet Sirji Dance troupe was one that was made based on amazing past experience. Since my brother's marriage, we always choose Surjeet Sirji for wedding choreographies. Surjeet Bansal is an extremely talented and gifted dancer and yet very humble. Our families had a gala time working with them as they make sure that even people with two left feet can dance with ease and confidence! Together with the hotel wedding team, they beautifully conceptualised and executed my wedding entry with Nikhil. Little kids dressed in English gowns and suits performed a ballroom dance around us as we entered together. It was so romantic and dreamlike that i really had tears in my eyes and this is one memory that will live with me forever."
"I chose Ramakrishna Jewellers for my wedding jewellery. It was specially handcrafted by designers and karigars from Jaipur. Set with uncut diamonds, Columbian emeralds and pearls, every detail was taken care of! It was indeed spectacular and perfectly complimented my outfit."
Vendors: Venue:  Seven Seas Hotel, New Delhi; Make-Up Artist: Amrit Kaur; Photographer:  Dipak Studios★ 4.8  & The Candid Stories★ 5 ; Decor: RD's & Victoria; Bridal Outfits: Wedding outfit from Soltee by Sulakshna Monga, Mehendi outfit by Manish Malhotra and Sagan outfit by Amit Aggarwal; Choreographer: Surjeet Sirji Dance troupe; Wedding Jewellery: Rama Krishna Jewellers
Check out more pictures from this Real Wedding here.