Cute Ways to Display your Relationship Timeline At Your Wedding!
BY Sakshi | 16 Aug, 2017 | 1349 views | 2 min read
We all have our love stories- no matter whether your wedding was 'love' or 'arranged', and displaying that love story in your wedding decor is a very very cute idea to add a personal touch! Here are some adorable ideas to do that- so start planning now! 
Get a love story timeline board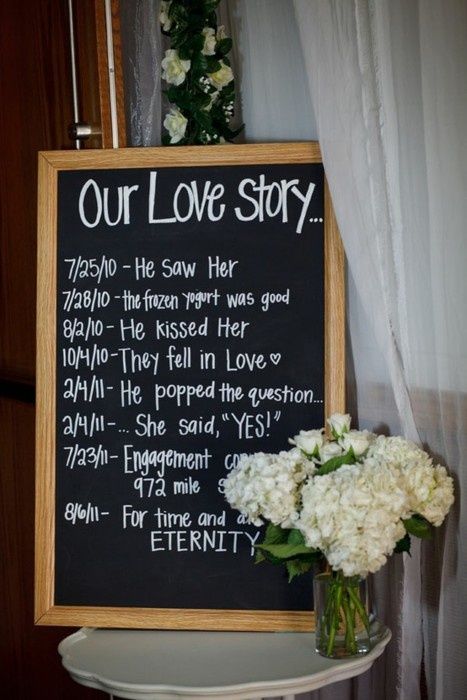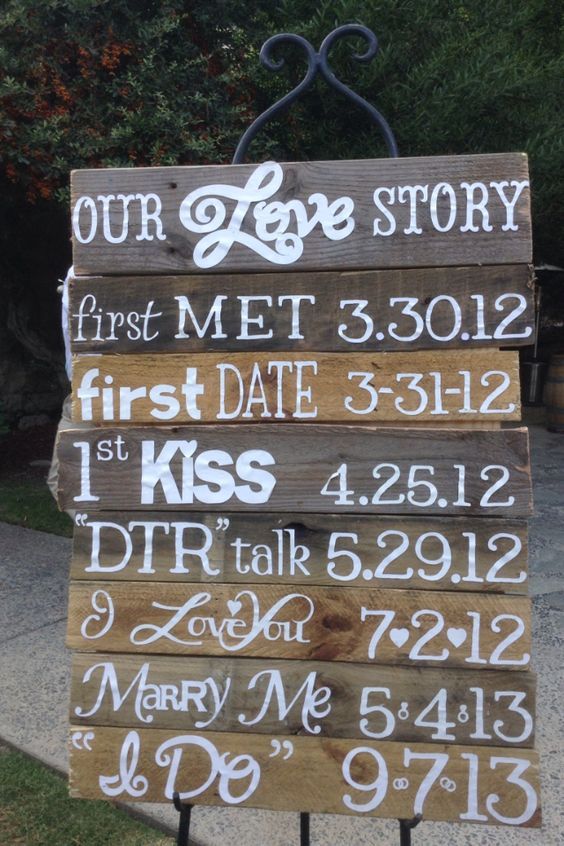 Image via Pinterest
This is one of the best and cutest ways to include your love story in your wedding! A simple chalkboard with these dates that mean the world to you both!
Count down your trips and milestones together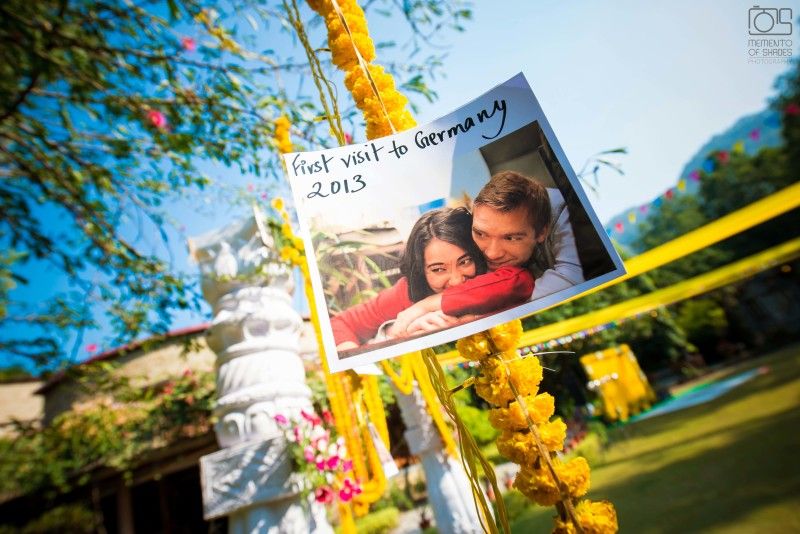 Image via Memento of Shades Photography★ 4.6
Another super cute idea- do it through your trips or milestones together! Use a sharpie to write down why the photo means so much to you guys!
Include it with cute props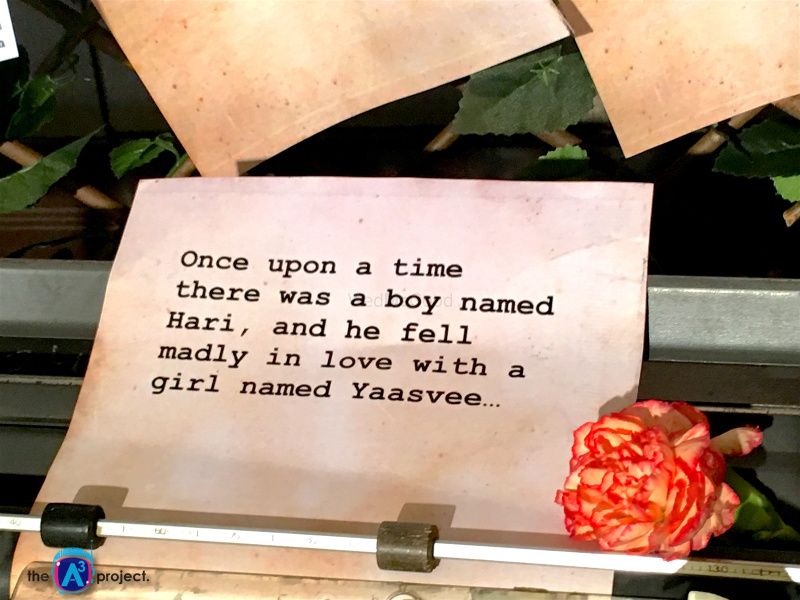 Image via The A-Cube Project★ 4.8  
So so cute! This typewriter prop with your story on it just like a fairytale!
Make your own little coffee table books or cards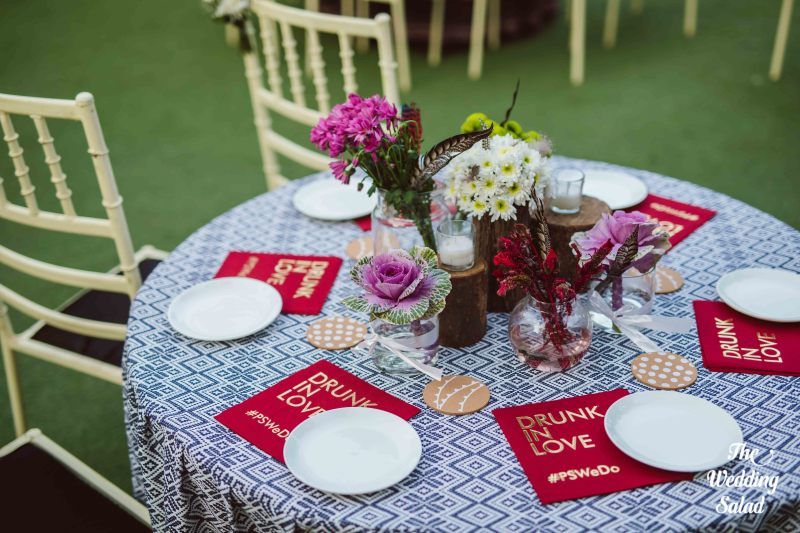 Image via Vintage Nutters★ 5
Yup! So guests can browse through them when they sit down! Super cute! These are napkins though - but why not, use them too. 
Get it printed on cushions!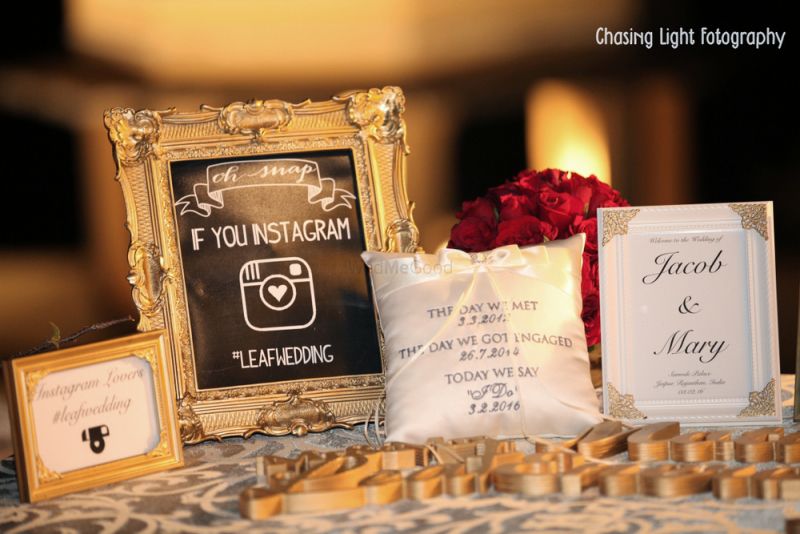 Image via Mary and Jacob Leaf's Wedding
Printed cushions are also a great way to get this done! Your love story on cushions- and a table with such a cute setup- adorable!
Dedicate a whole wall to yourself!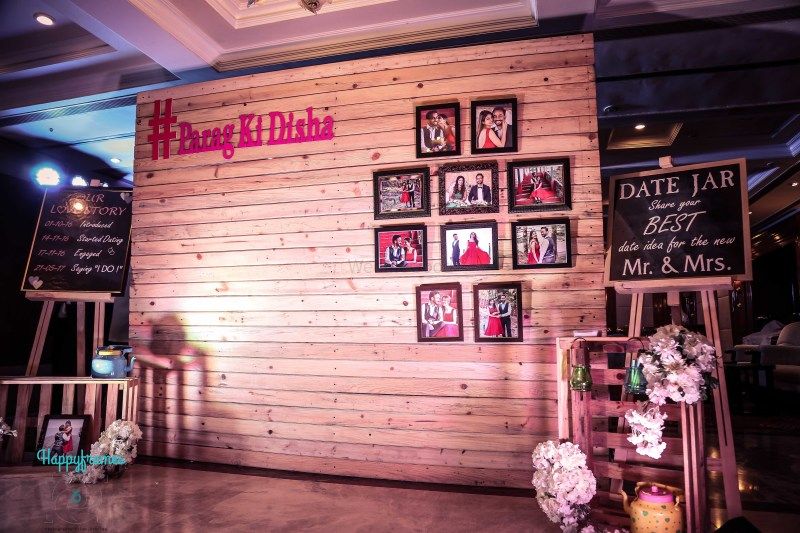 Image via Happyframes★ 4.9
Because why not? It's your wedding, so go as crazy as you want!
Include it in your wedding card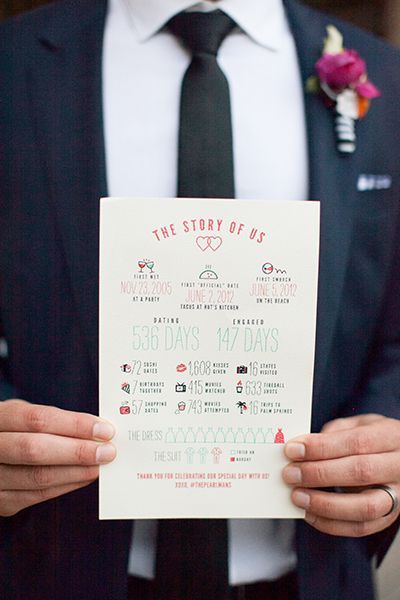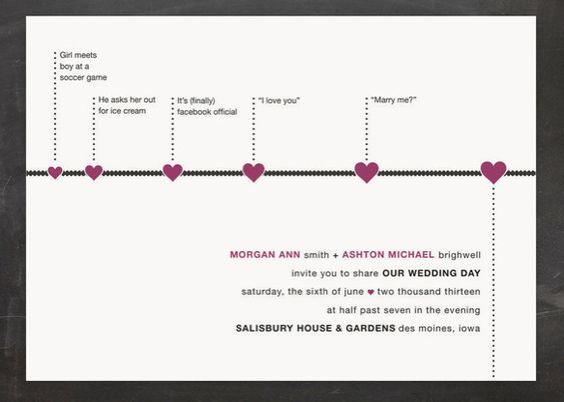 Image via Pinterest
Including your love story timeline in your wedding card is an adorable idea! And there are so many cute ways to do it!
Make your own love story pin board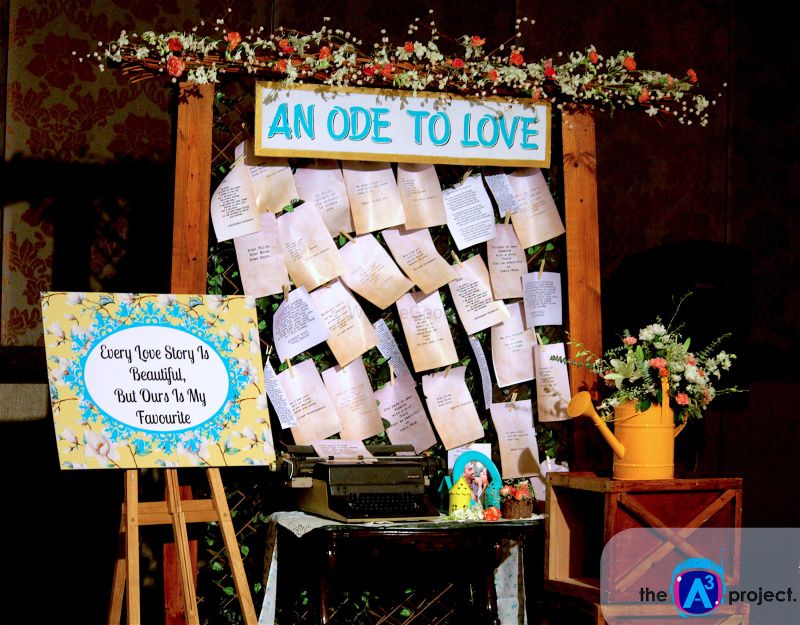 Image via The A-Cube Project★ 4.8
A whole pin board with messages and dedications to each other- if one of you is the poetic type, then show it off!
Include it in the centrepieces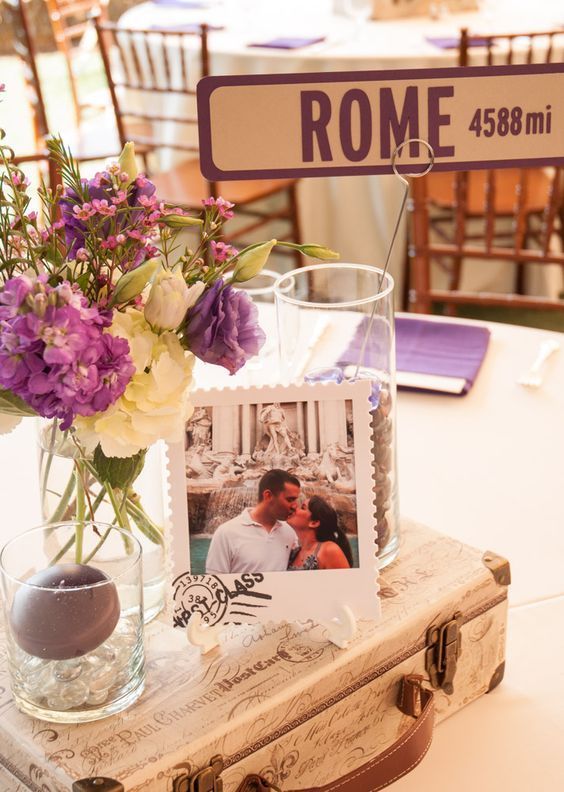 Image via Pinterest
Centrepieces that mean something to you- personal photos and memorabilia used in centrepieces is a great idea too!
So, ready for some hardcore personalisation?