How To Be A Contemporary South Indian Bride!
BY Sakshi | 20 Mar, 2018 | 53224 views | 4 min read
North Indian, South Indian, the divisions are sort of blurring these days a little, with both brides really getting inspired by one another- and with all the '2 States' weddings we are having these days, there are a lot of fusion brides we are spotting who are really taking things to the next level. So if a contemporary South Indian bride is what you desire to be, then take a few pointers from our list below! 
Pick a kanjivaram with a cool motif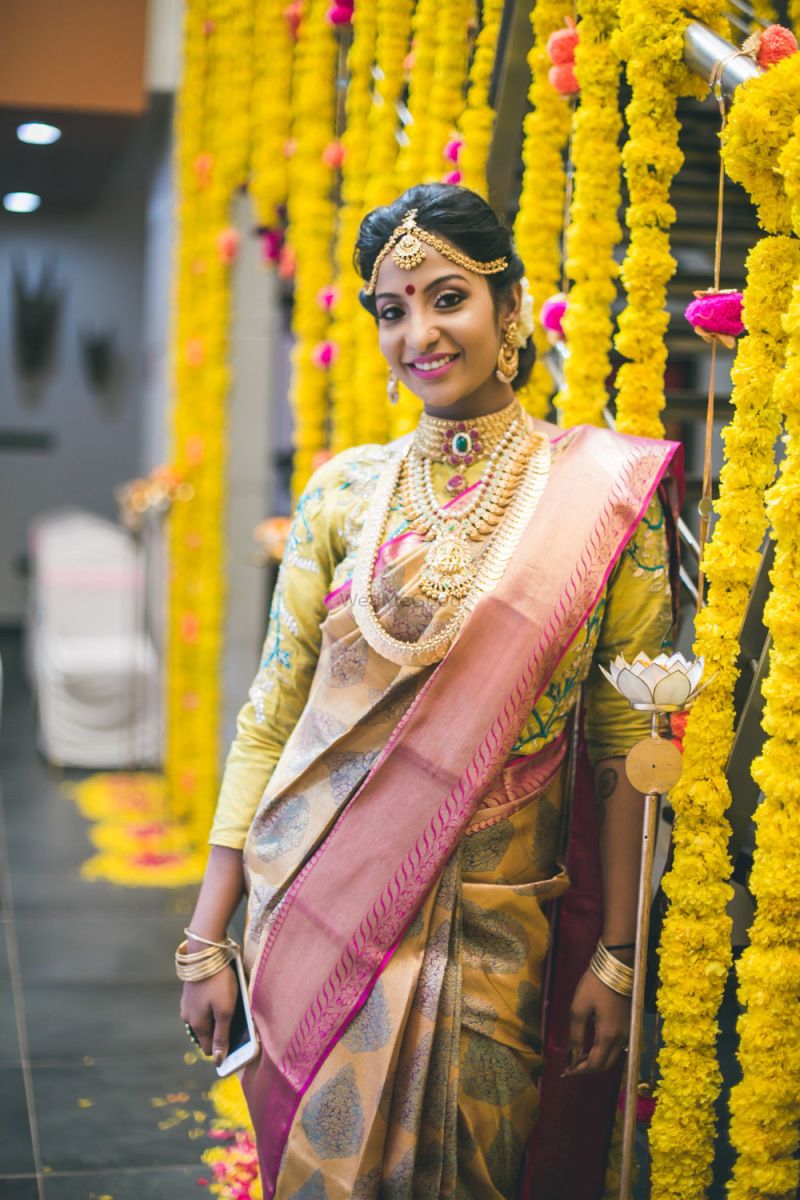 Image via The Third Eye Photography and Rolls & Reels
Whether it's an animal motif or butis that you like, kanjivarams with cool motifs really stand out well!
... or in a cool colour combination!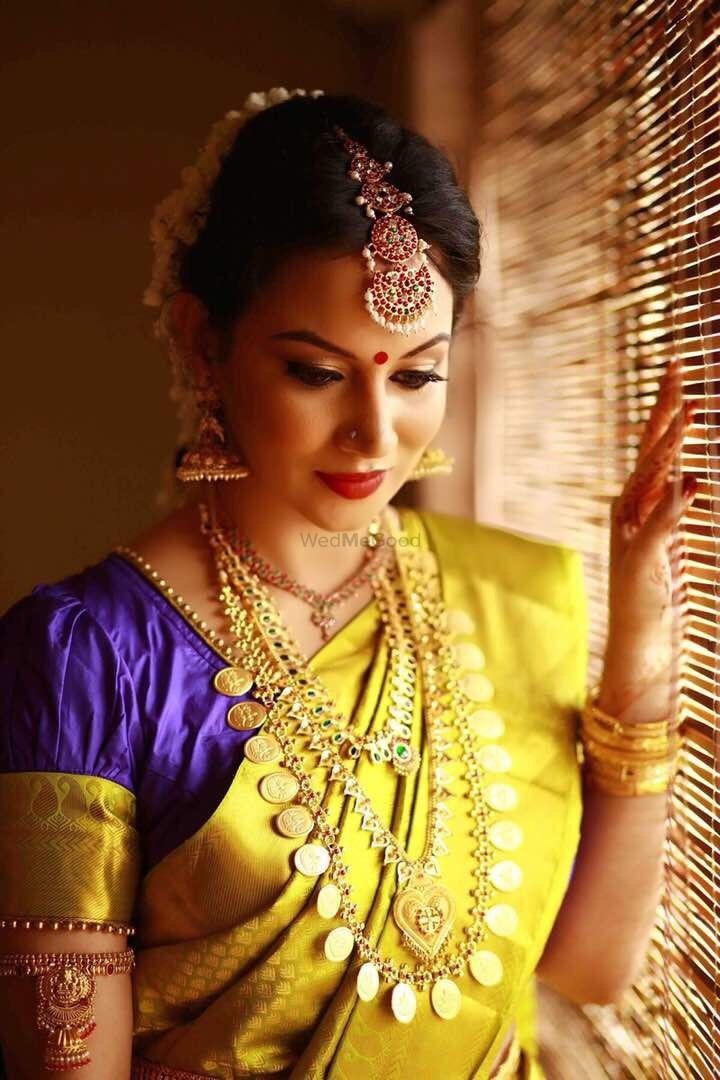 Image via Makeup by Anurita Chandrappa and 1plus1 Studio 
Cool colour combinations to make you really stand out- there is no limit to it and so many amazing options out there!
Try a new draping style!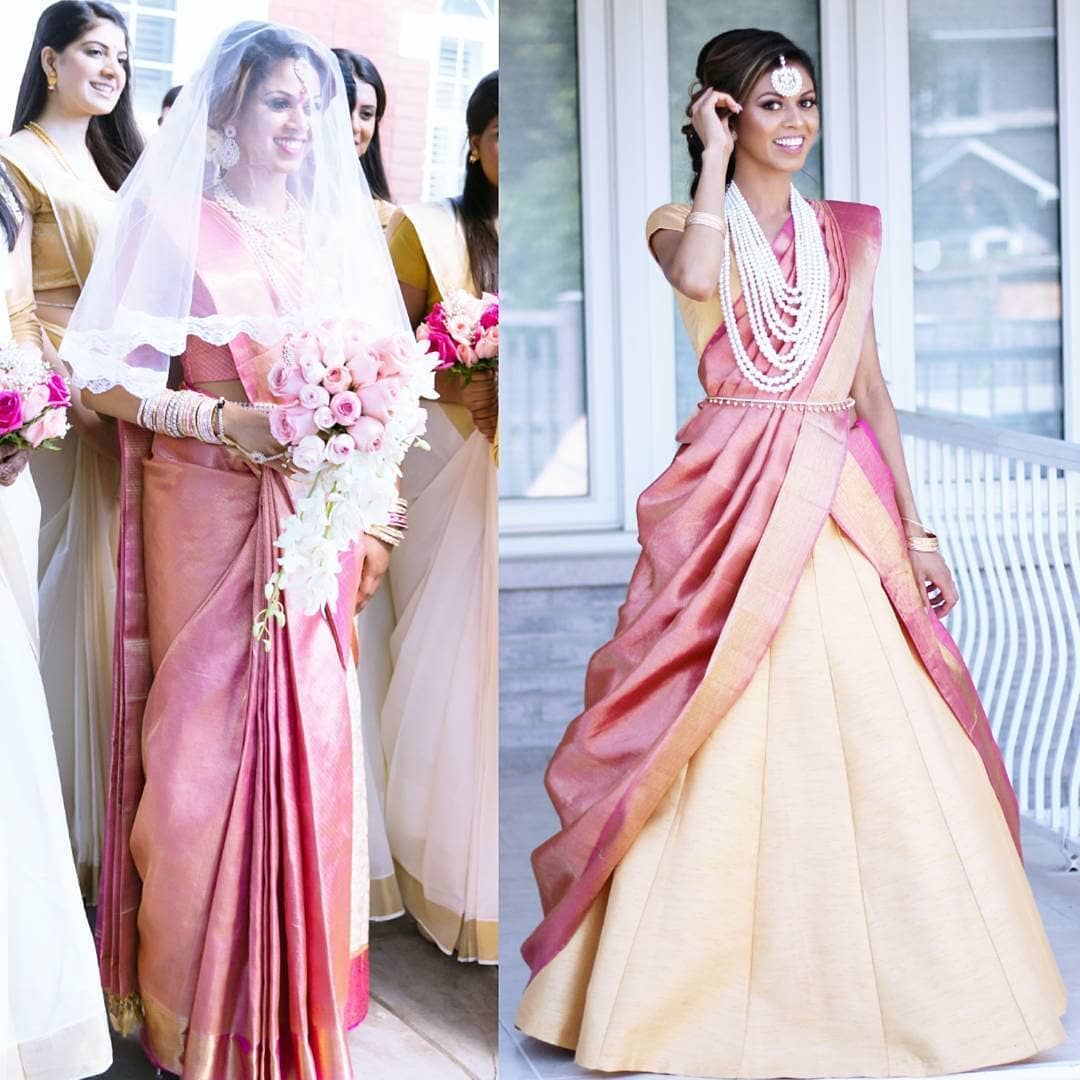 Image via tiabhuva
The can can drape looks super cool, as do other alternative styles! Check some of them out here. 
Or just wear a Kanjivaram lehenga instead in a modern way!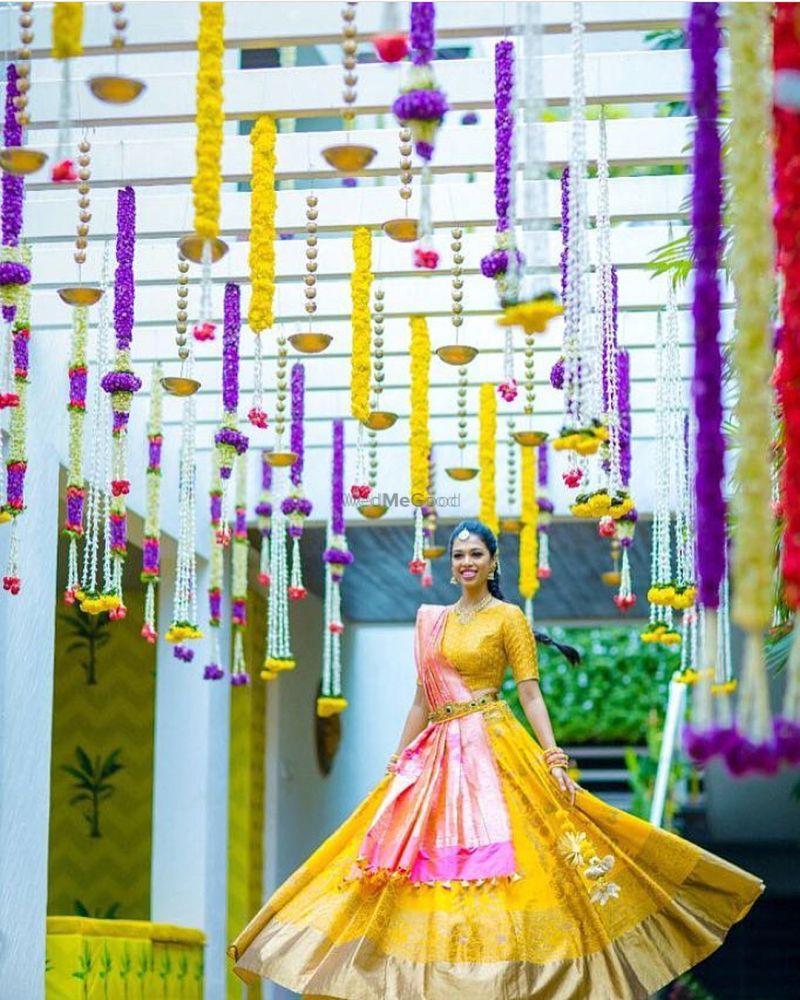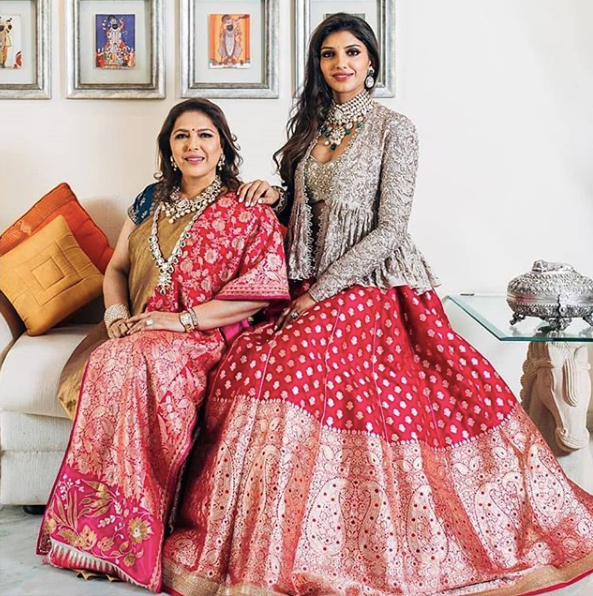 Image via Pooja & Rajesh (Hyderabad); 
Kanjivaram lehengas are our new love, and we love how modern yet traditional they look! This works especially well if you're having a North meets South wedding!
Try a cool blouse design with that traditional saree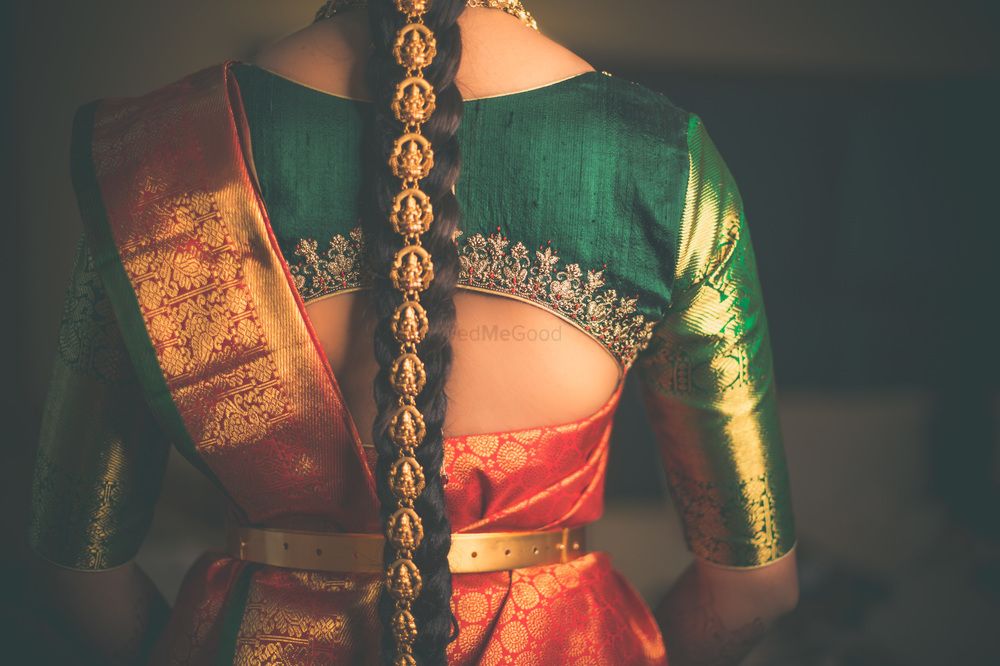 Image via Neha and Adithya's Wedding
So many cool designs out there these days, check out some of our fave ones here. 
Or one that takes traditional to an all-new level!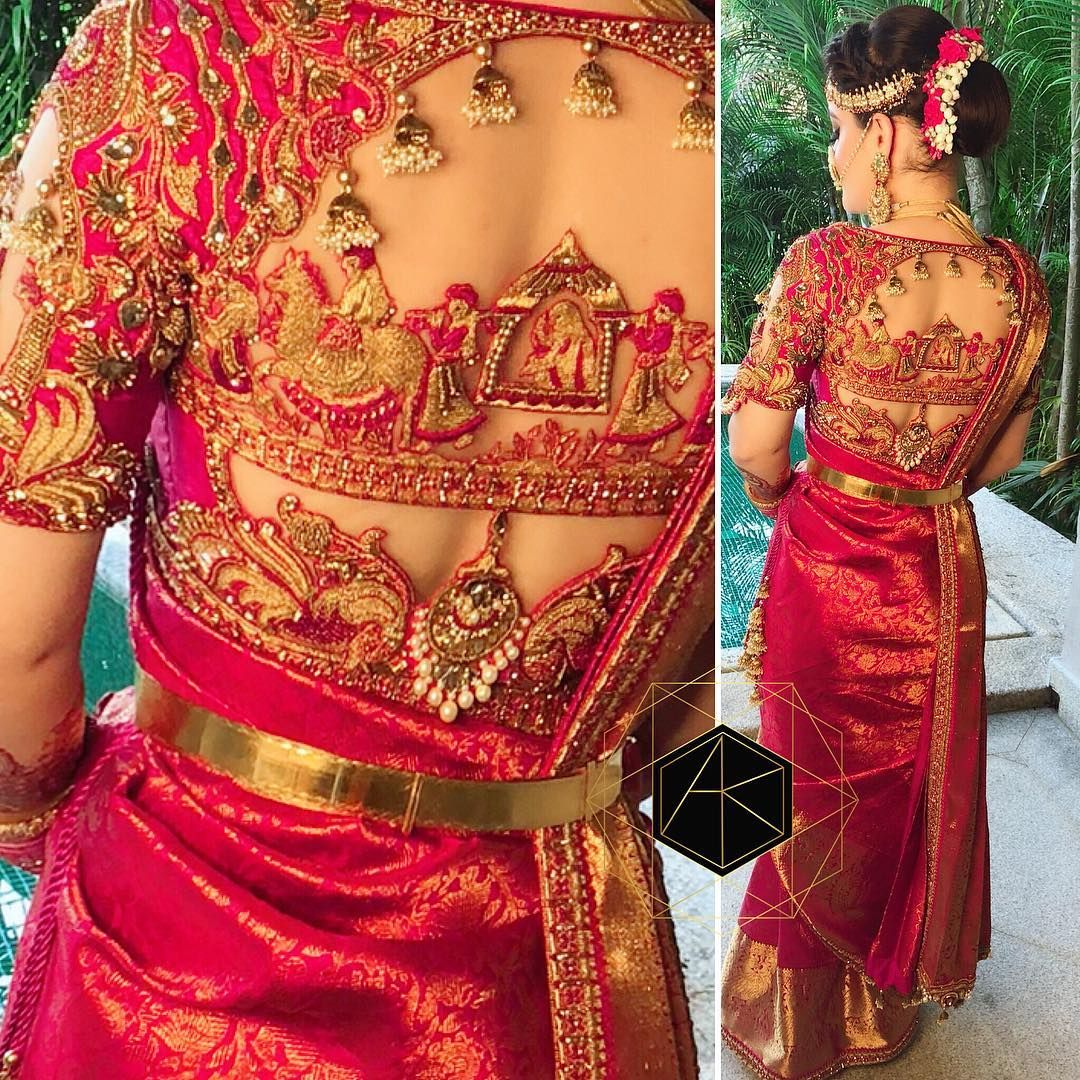 Image via amritkaur_artistry
I mean, that's like a piece of art! Blouses with interesting backs are trending these days, and God motifs are quite pretty! 
Or you could even choose to personalise your blouse!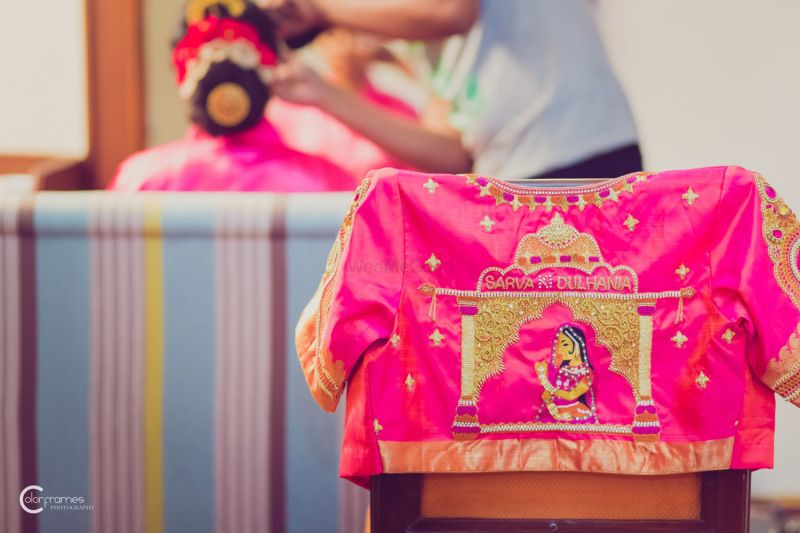 Image via Color Frames
Now this is another cool idea that we are seeing brides adopt- just make your blouse personalised and special!
Or a completely contrasting blouse on a plain saree which pops so well!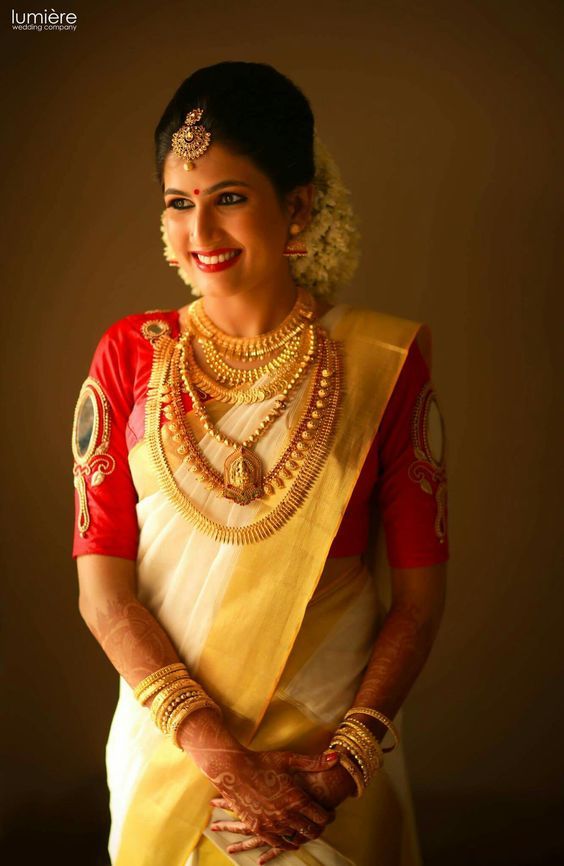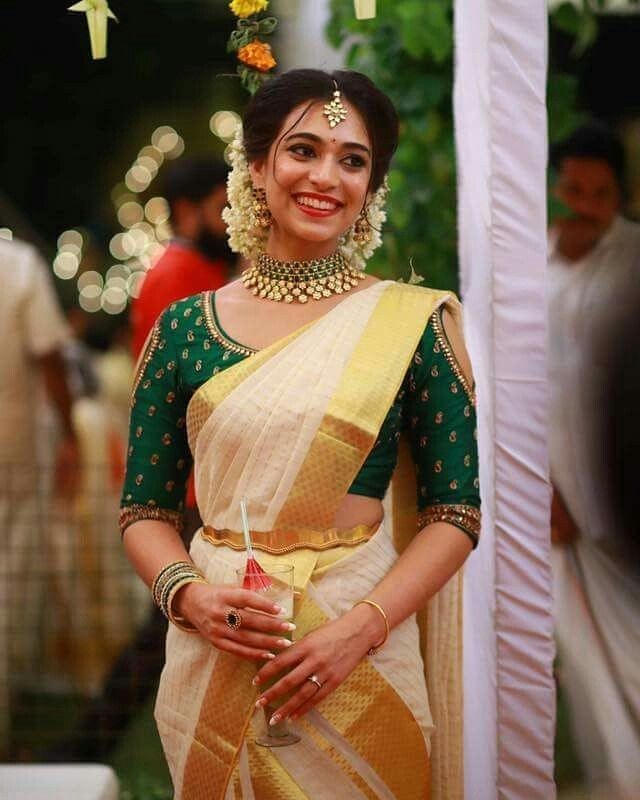 Image via Lumiere and wedmegoodsouth
Contrasting blouses with modern designs against the traditional gold sarees- so pretty!
Carry a dupatta with your Kanjeevaram saree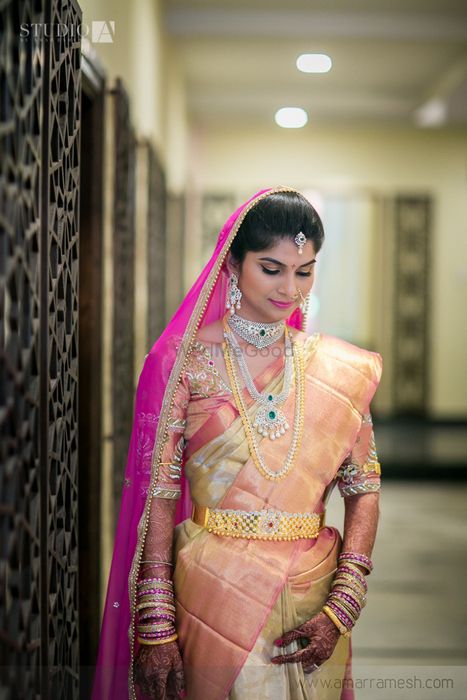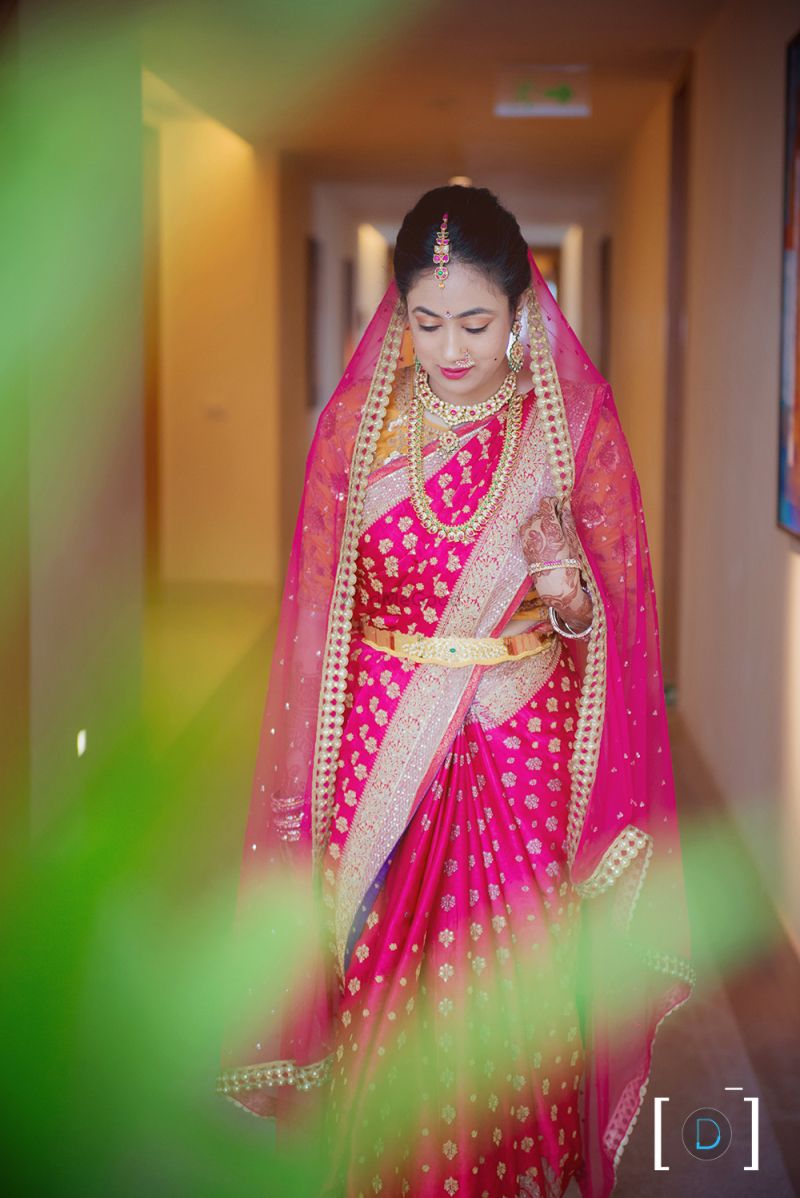 Image via Manasa and Chetan (Hyderabad) and Dhanika Choksi Photography
This works especially well if you're having a North meets South wedding!
You could also add a pop of uniqueness to your saree with your jewellery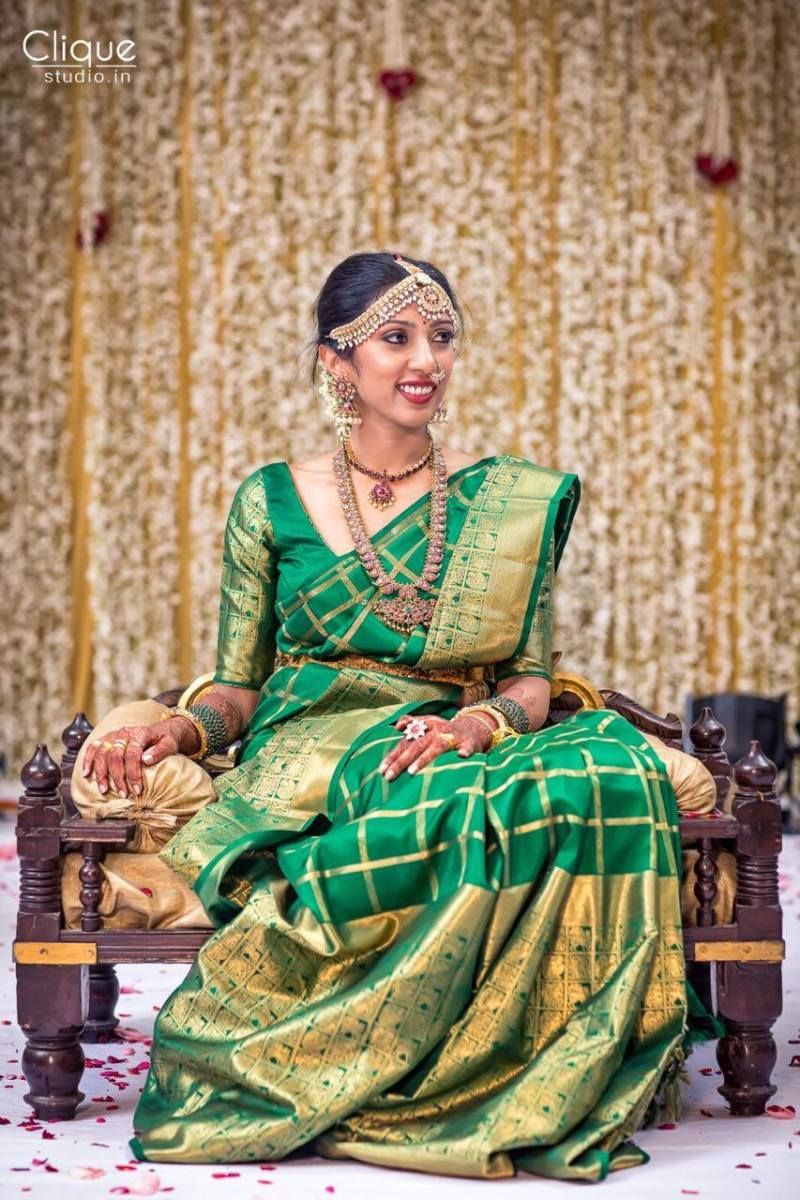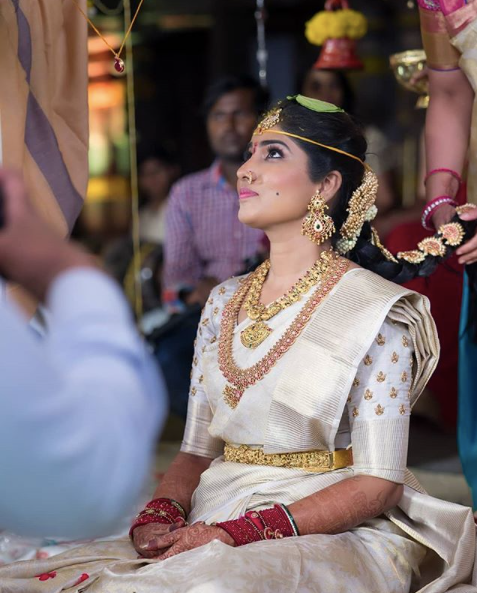 Notice how this bride's saree has a pop of maroon via jewellery to really make it unique? Yep, we love how it adds to the charm. 
Pick new age jewellery- diamonds with emeralds or rubies...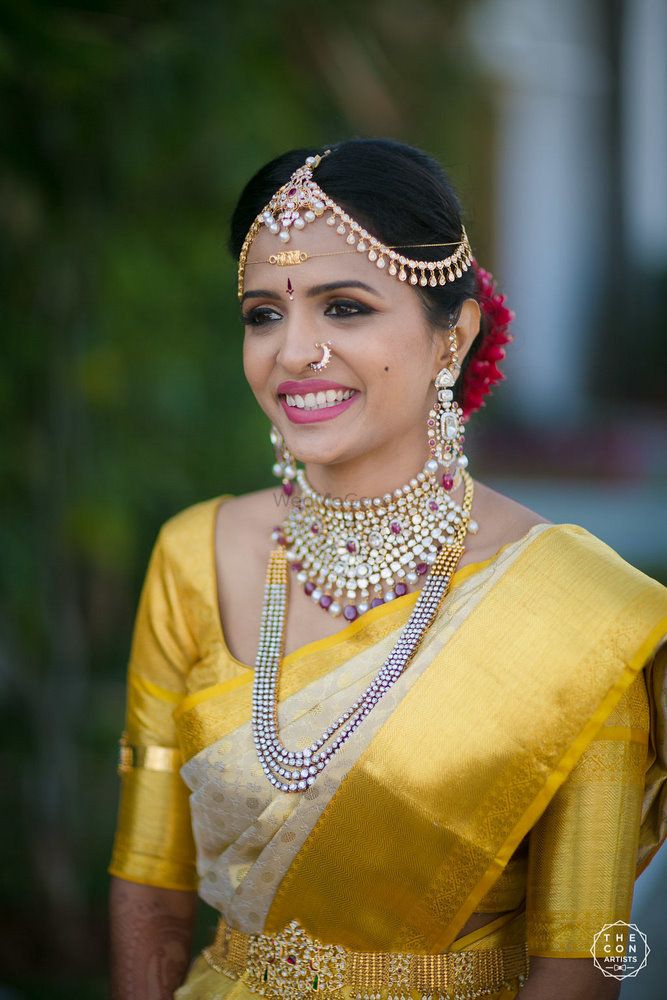 Image via Khyati & Tushar (Bangalore) and Pratyusha & Nischinth (Hyderabad)
No bride can go wrong with diamonds and emeralds or rubies- especially if you're picking a monotone or gold saree- looks so so amazing! 
Or go for a twist on the classic with modern temple jewellery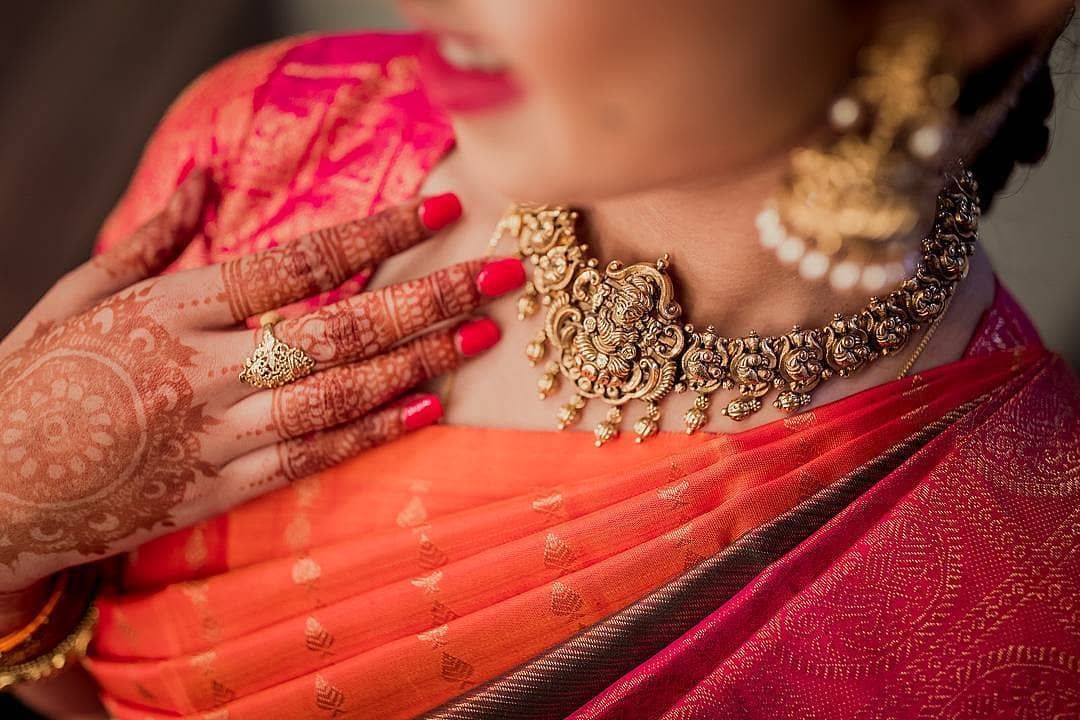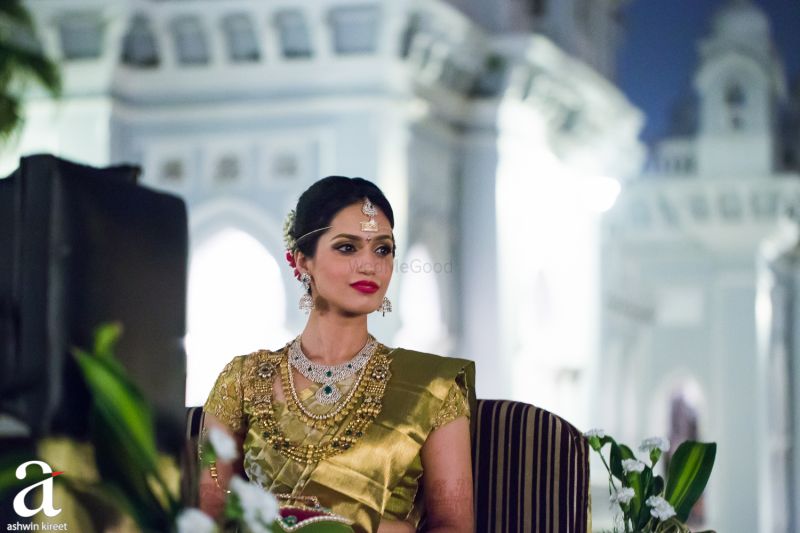 Image via Pixelena Studio★ 4.9  and Ashwin Kireet Photography
These days you have so many cool temple jewellery options out there that you can really opt for a cool choker or a long rani haar kind of style if you want too!
Dont forget to check out 20+ amazing temple jewellery designs for more inspiration.
Or contrasting jewellery that stands out!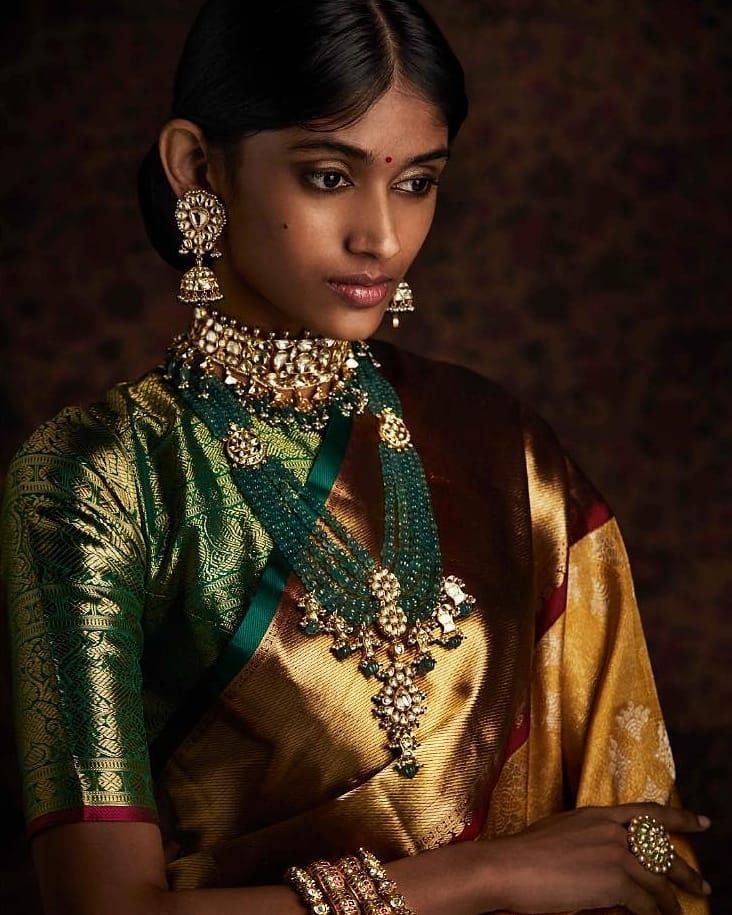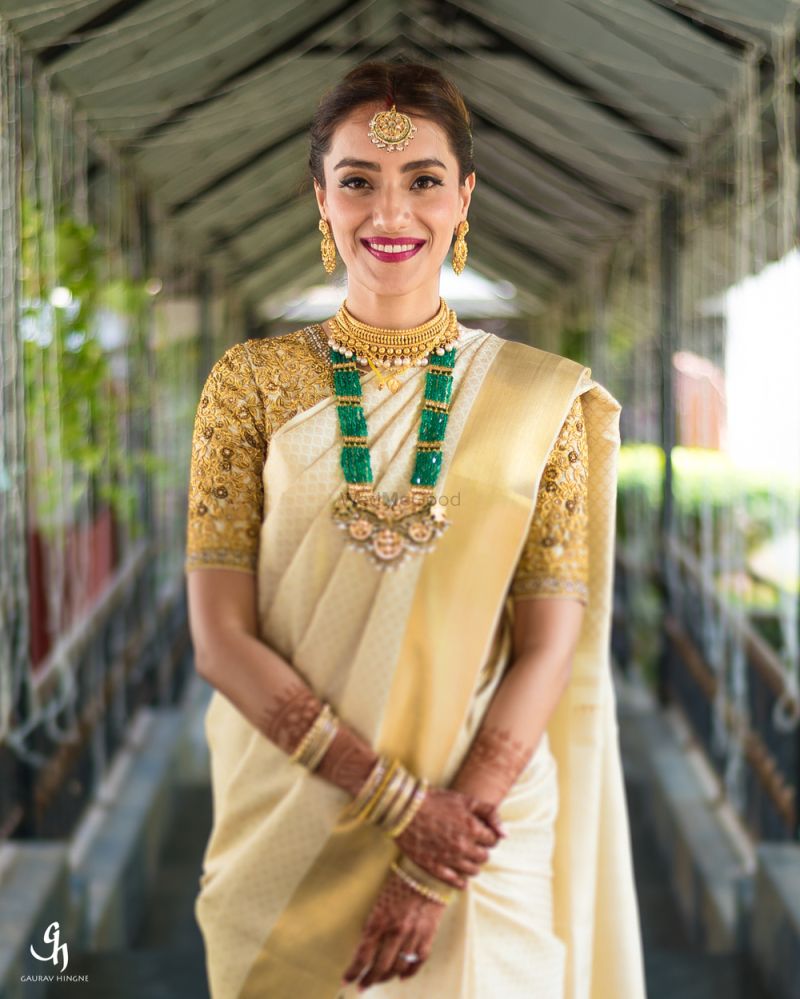 Image via Trushna+Sharath (Mumbai) and @kishandasjewellery
Contrasting jewellery that really grabs the attention- looks great with a kasavu saree!
Get a little adventurous with your makeup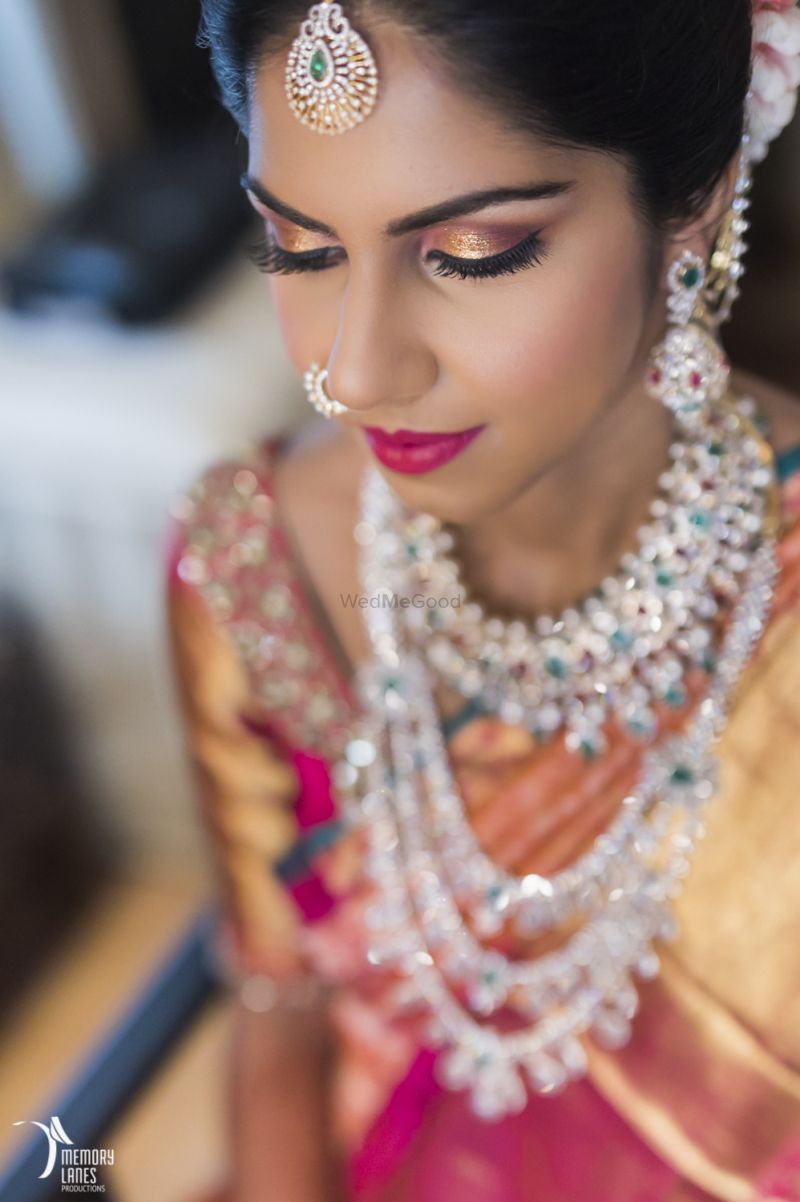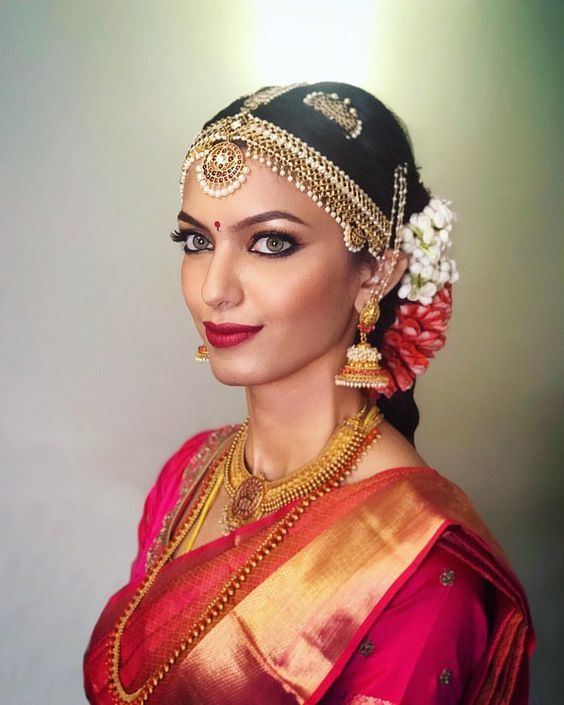 Image via Memory Lanes Productions (SumanChakri Photography) and Frame Roots
Try some glam bridal makeup with highlighting and contouring, or a smokey eye or an extremely bold lip, do not hesitate to experiment with your bridal makeup- but make sure after a trial!
Or your hairstyle!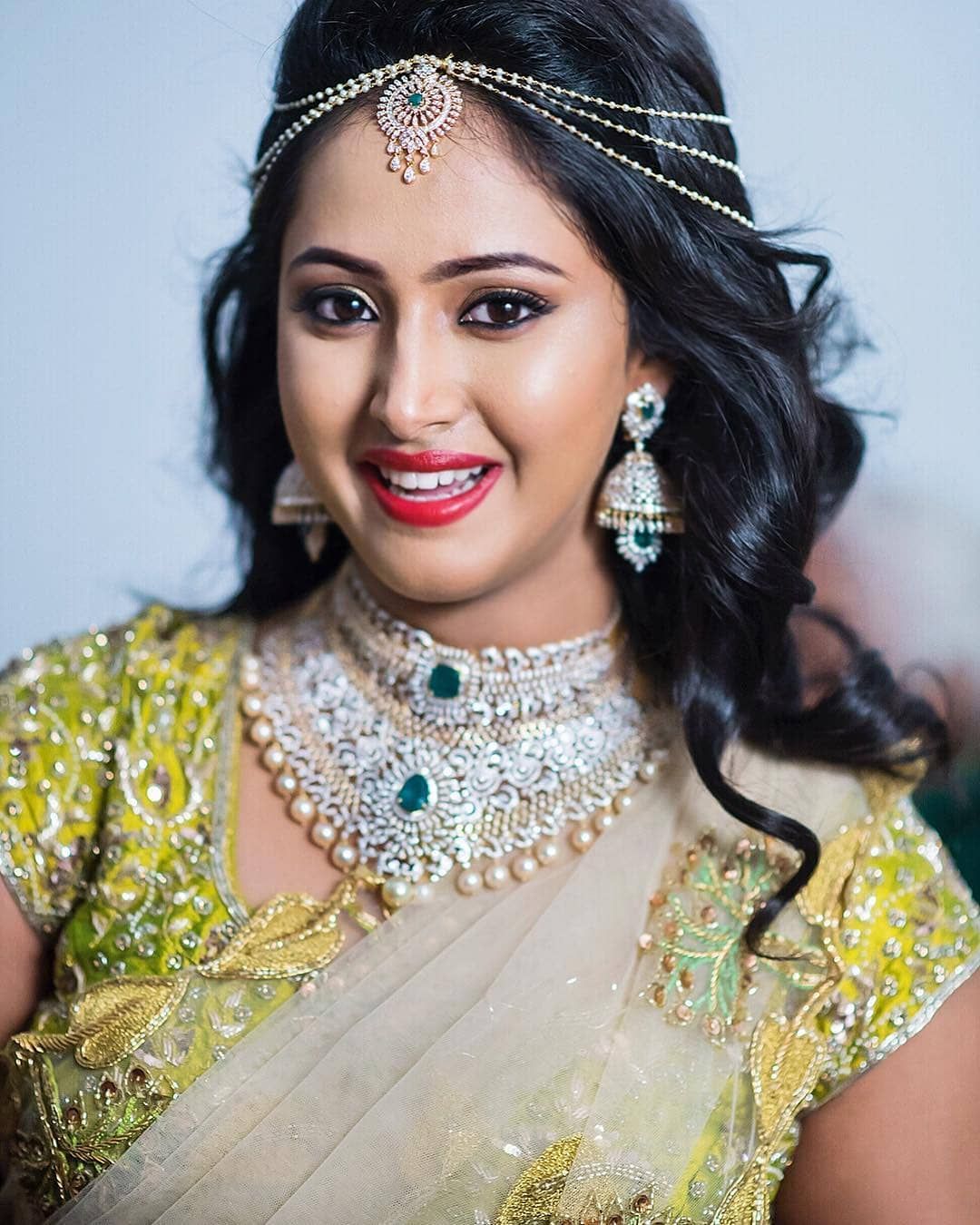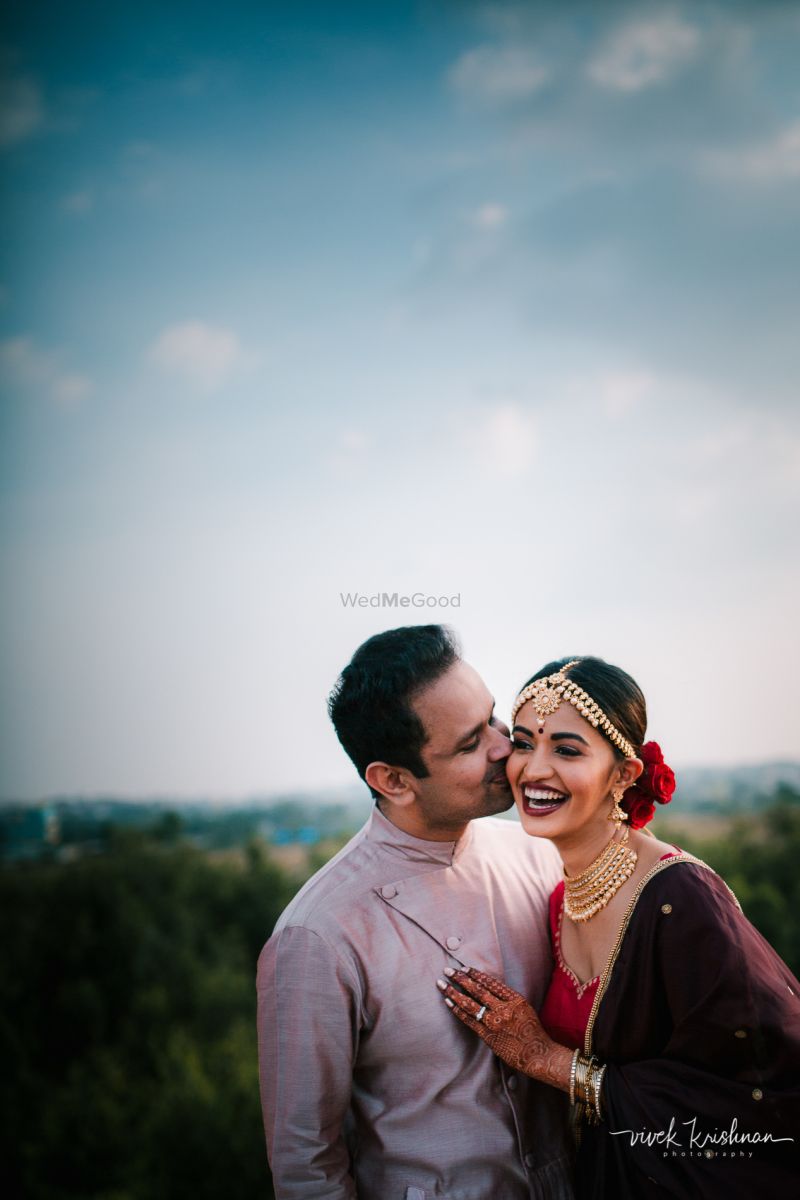 Image via Memory Lanes Productions (SumanChakri Photography) and Vivek Krishnan photography
Whether you choose to keep them open or in a bun, there's no harm in trying something new as opposed to the floral braid!
Get inspiration from the movies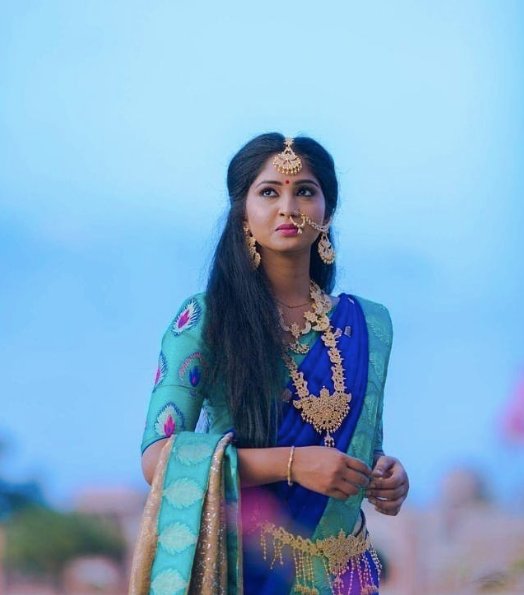 This Baahubali look is oh-so-popular and we think you can add your own twist to it!
You could go nuts with the blouse design: With temple jewellery and chains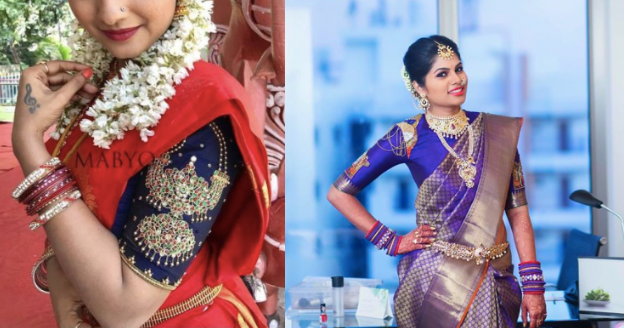 Pics via Pinterest 
Add your own modern design to the blouse so you could just stand out!
Do your hair accessories beautifully!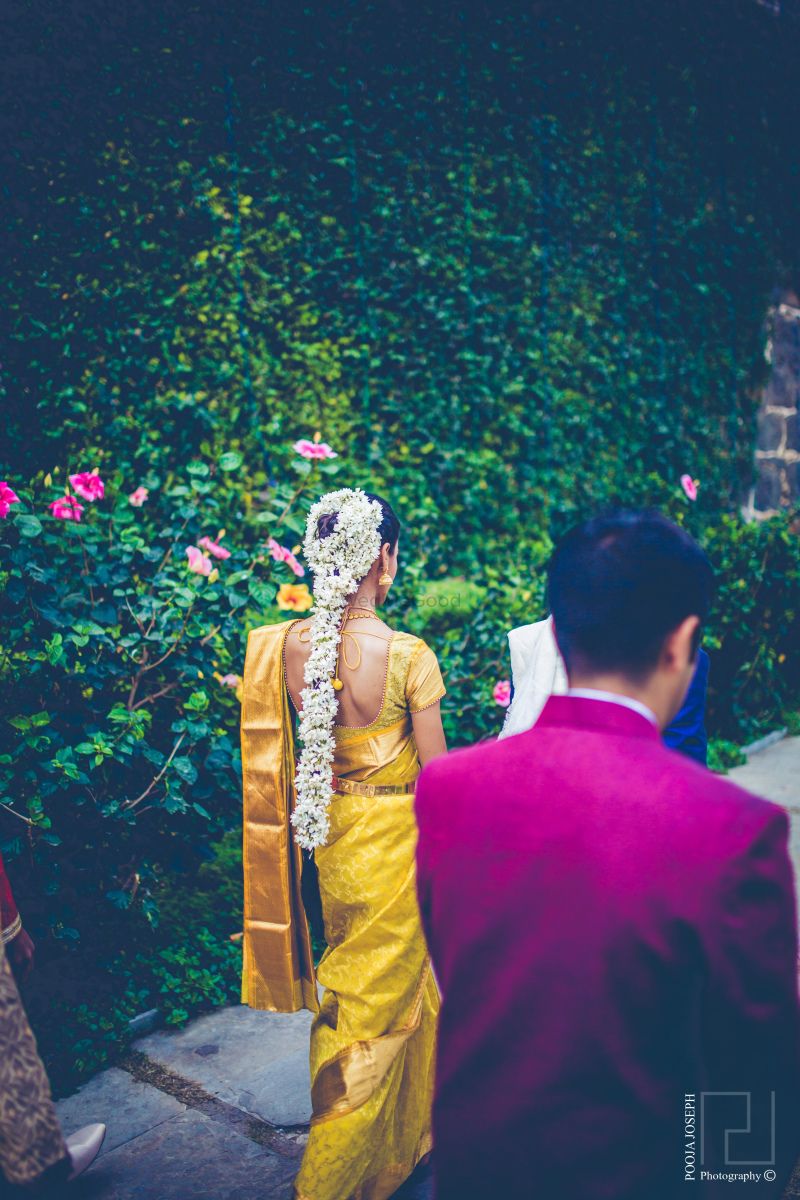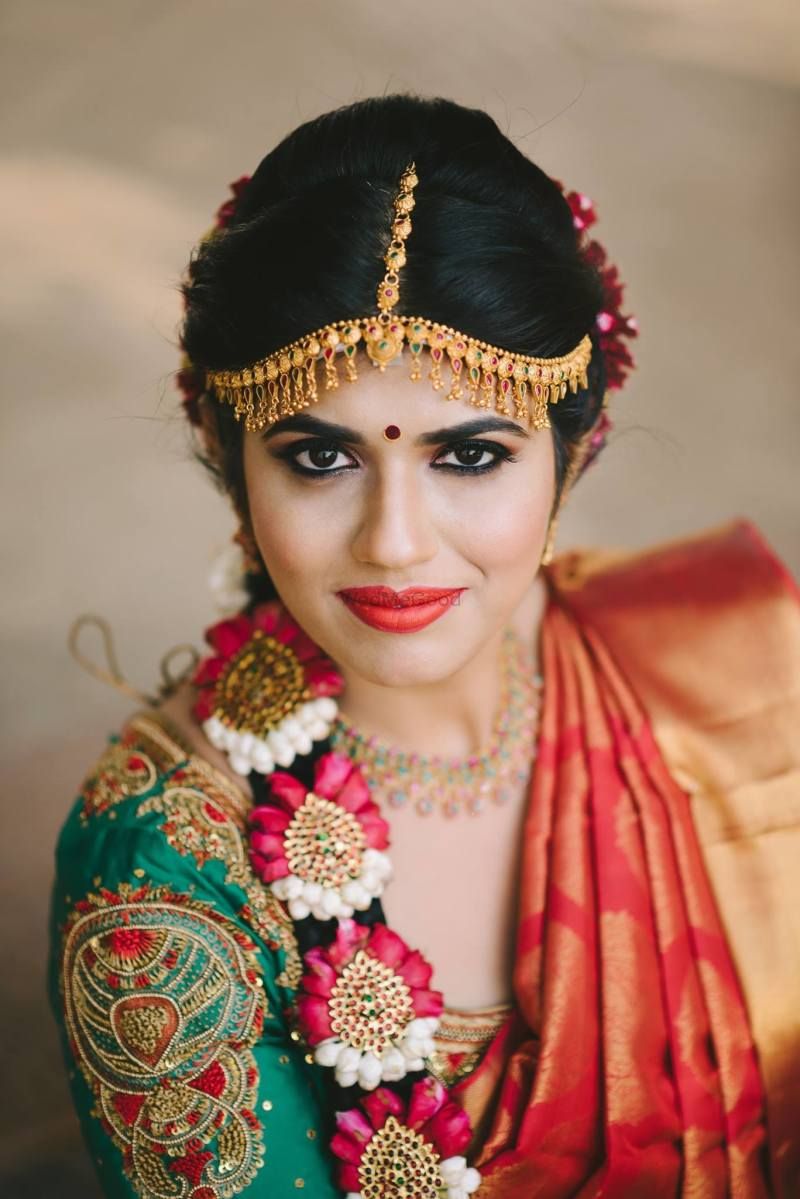 Pooja Joseph Photography★ 5 ; Kiran Kallur Photography★ 5
Yes with temple jewellery or just simple mogra!
Get your squad to dress up in sync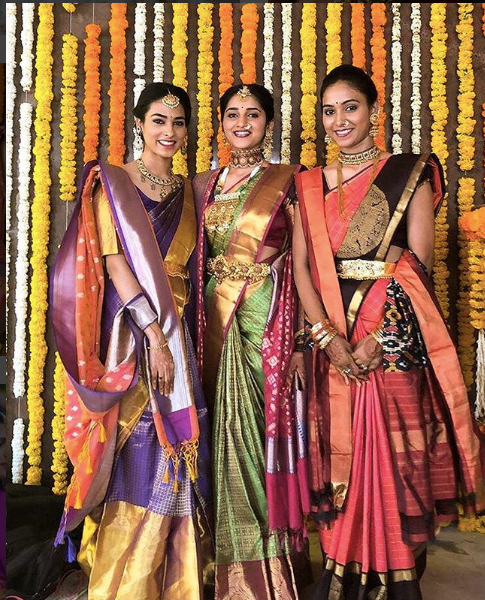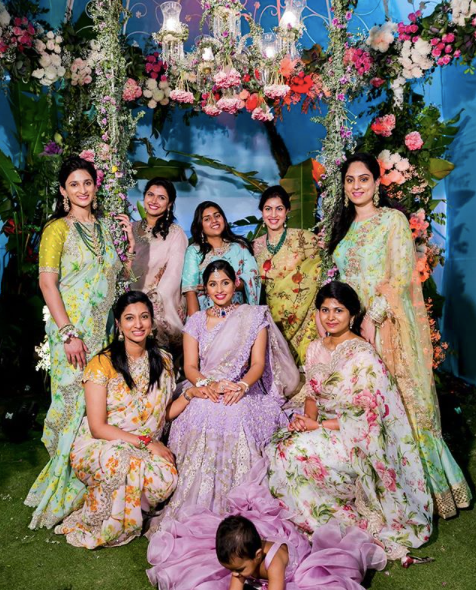 Via Instagram 
Now to make one trend work on everyone - so chic!
ALSO READ: The Latest, Most Unique South-Indian Blouse Designs To Try In 2018!