How To Plan The Outfit For Your Vara Pooje Look!
BY Meenu | 08 Mar, 2021 | 1618 views | 2 min read
A Vara pooja is one of the most important ceremonies in some South Indian weddings. We see it more in Kannada weddings. There is a gorgeous display of beautiful sugar dolls, carved out dry coconuts and much more at a Vara Pooje.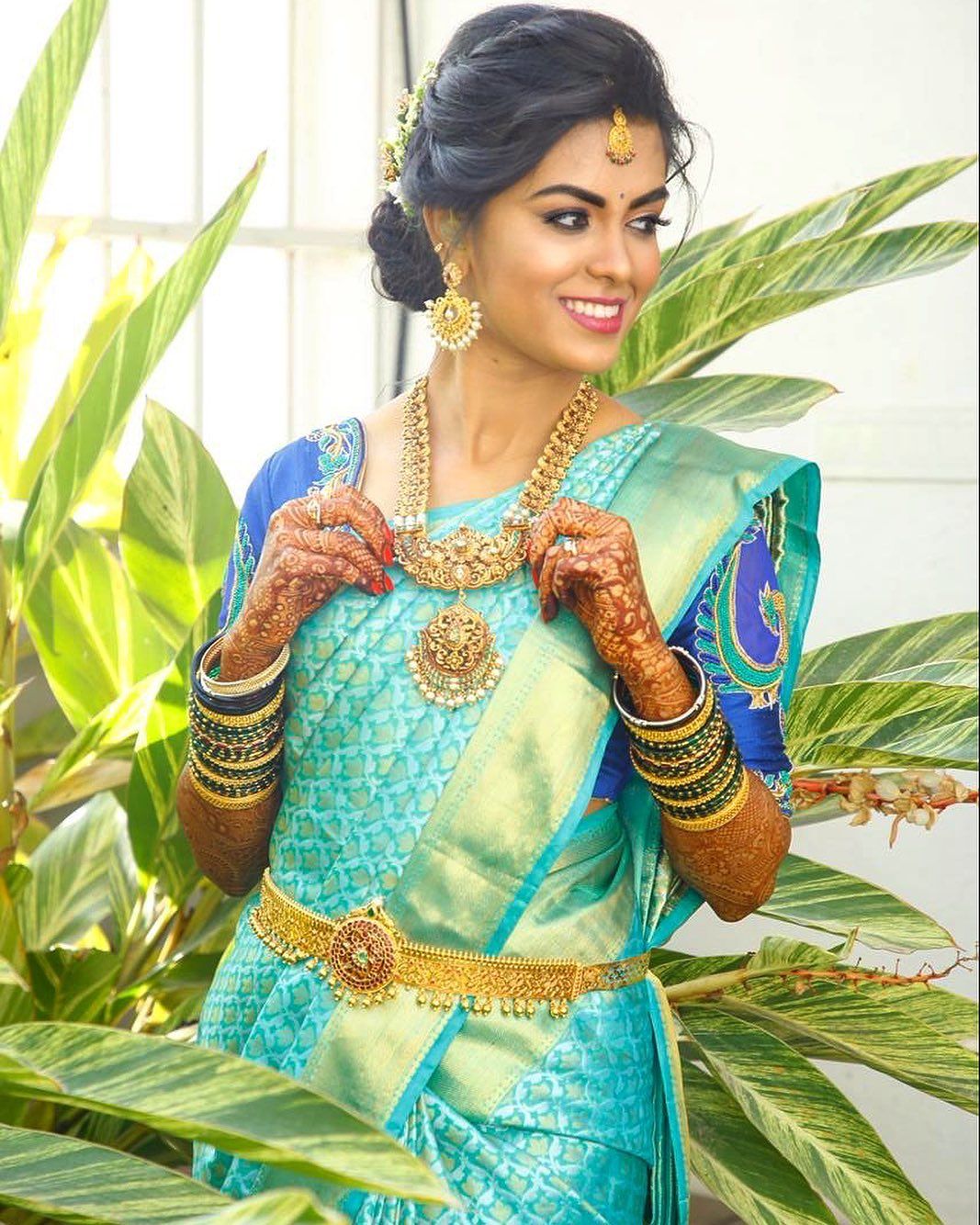 Image Via: Veena's Photography
This is an extremely important, traditional ceremony, so obviously the first thought should be to pick something traditional. Most brides we have seen opt for a classic Kanjeevaram.  Here, we've curated some great outfit options for your Vera Pooja. 
Offbeat Colour Combinations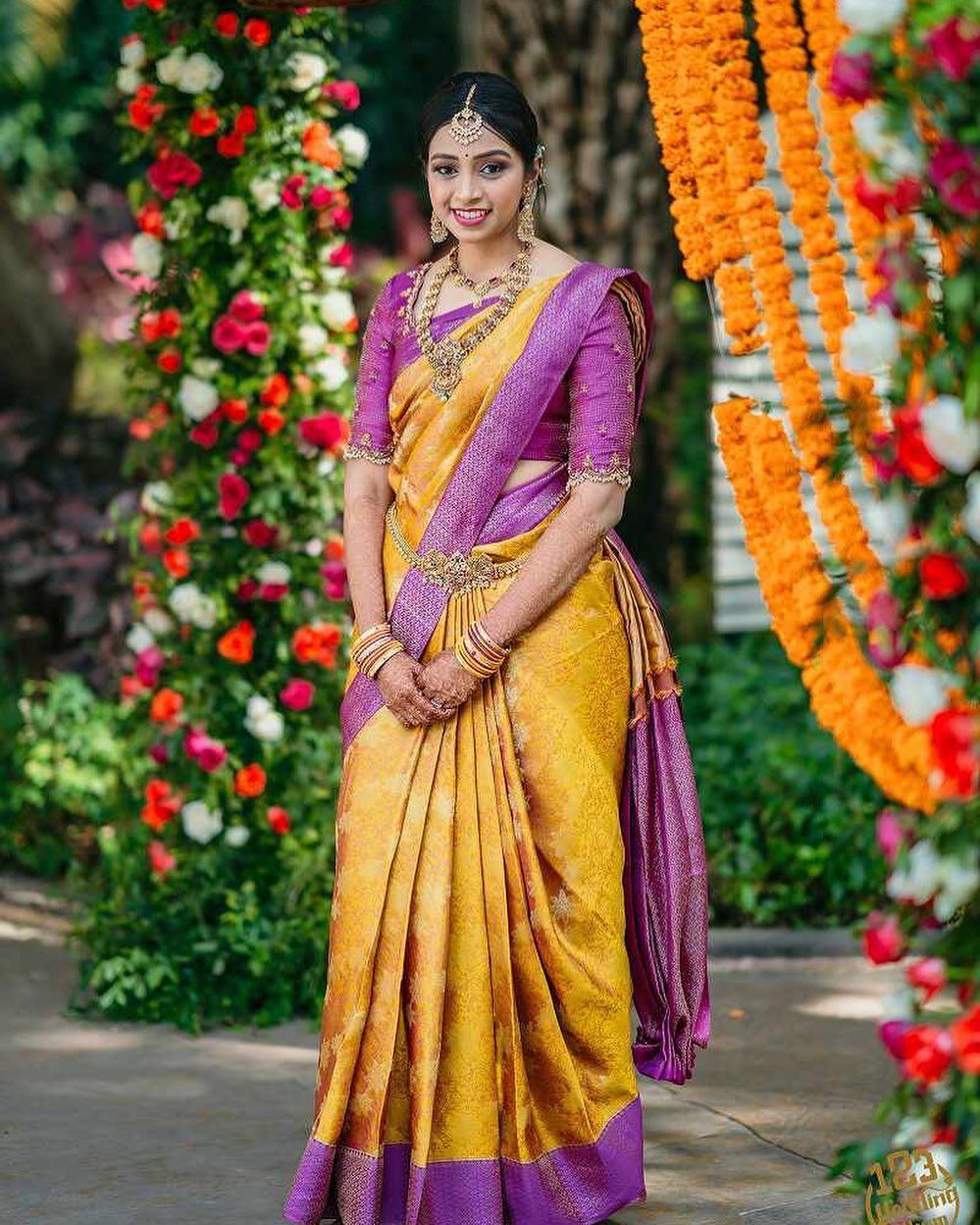 Think of unique combos of Kanjeevarams, that are ideally not very heavy as you would want to amp up your bride game as the functions progress. Look at this vintage combo of mustard and violet. It is wow!!
Monochromatic All The Way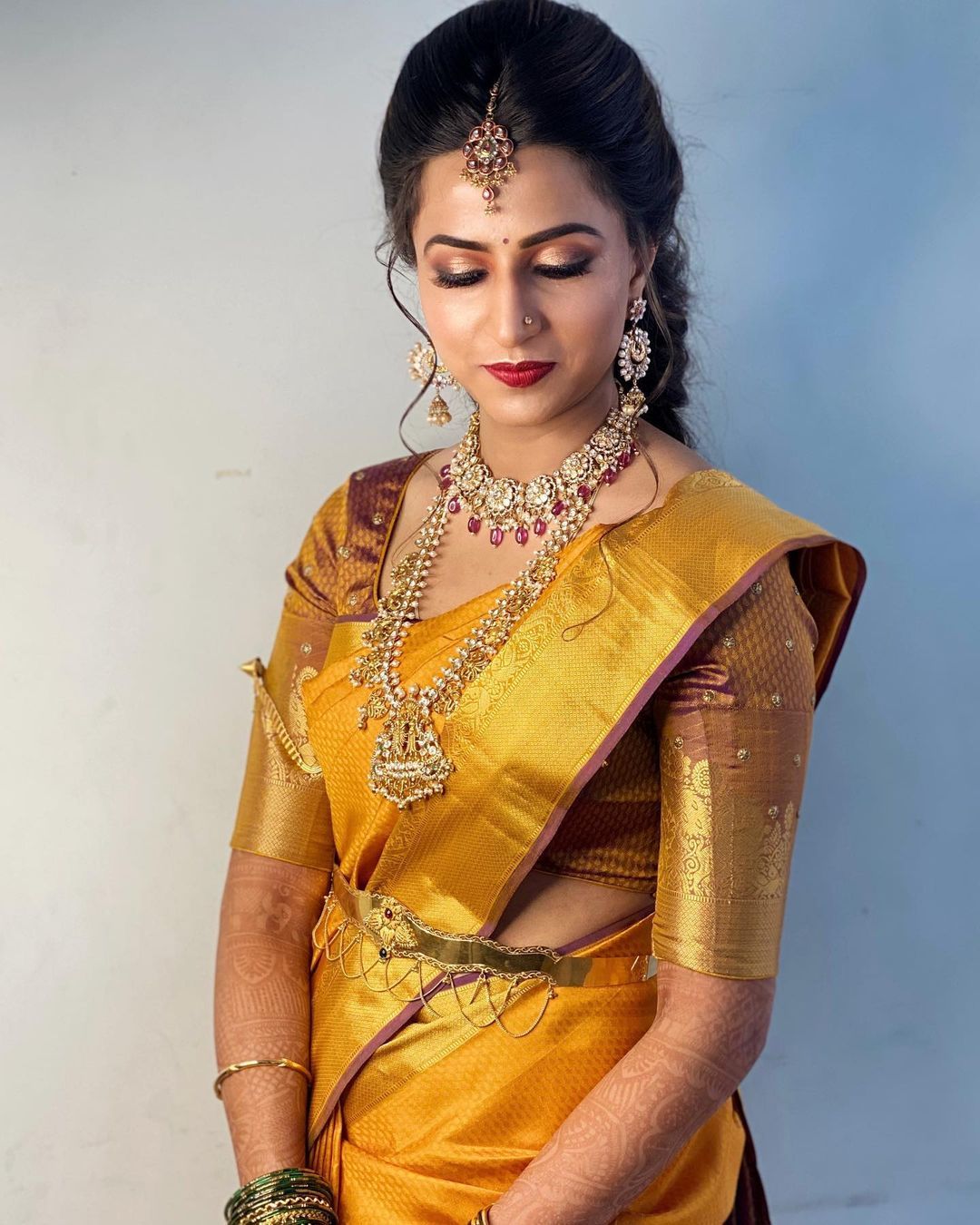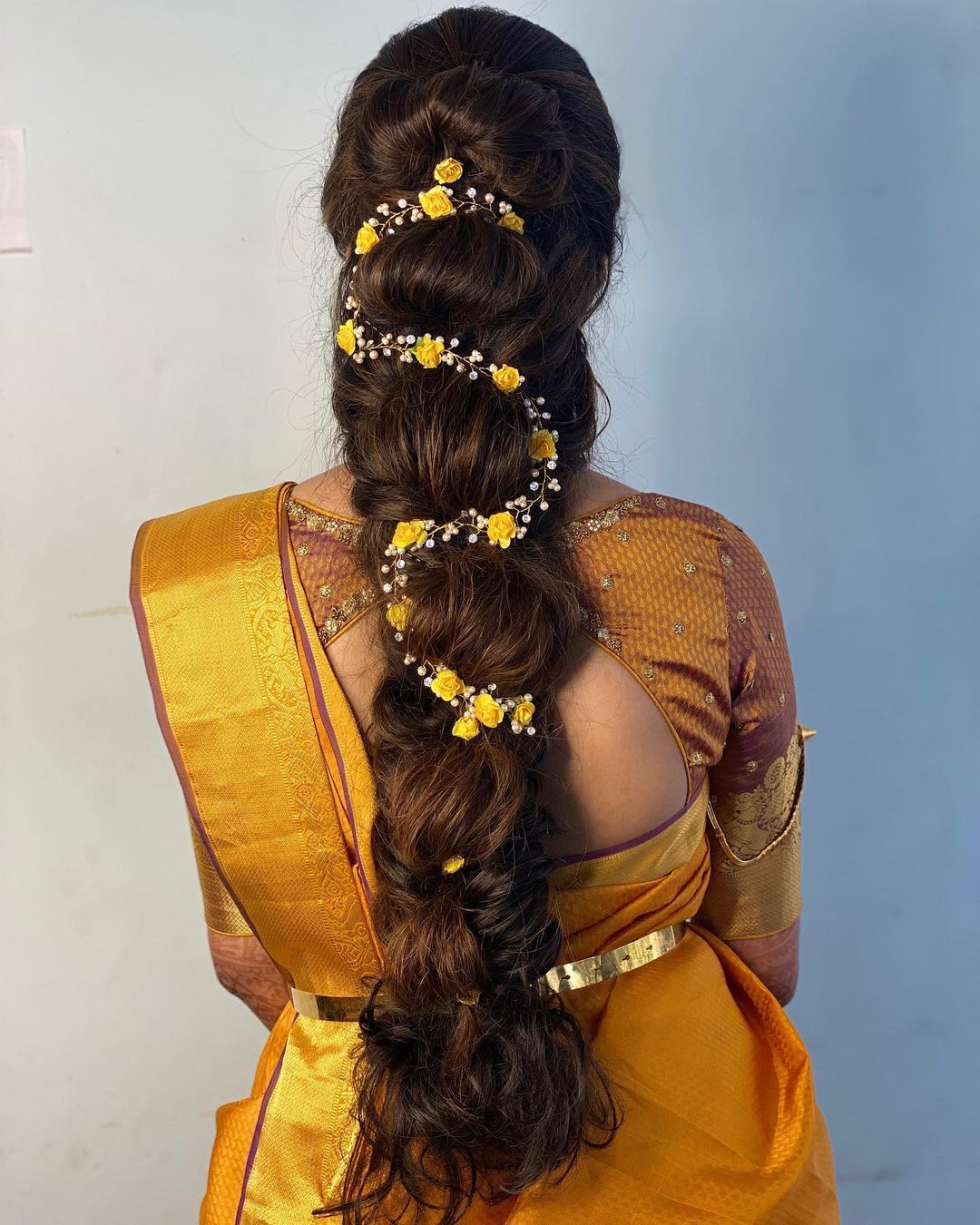 Images By MakeupbyVejetha
This seems to be a great color choice for a Vara Pooje. We have another bride in a similar color and a fabulous hairdo!!
Style It With Some Bling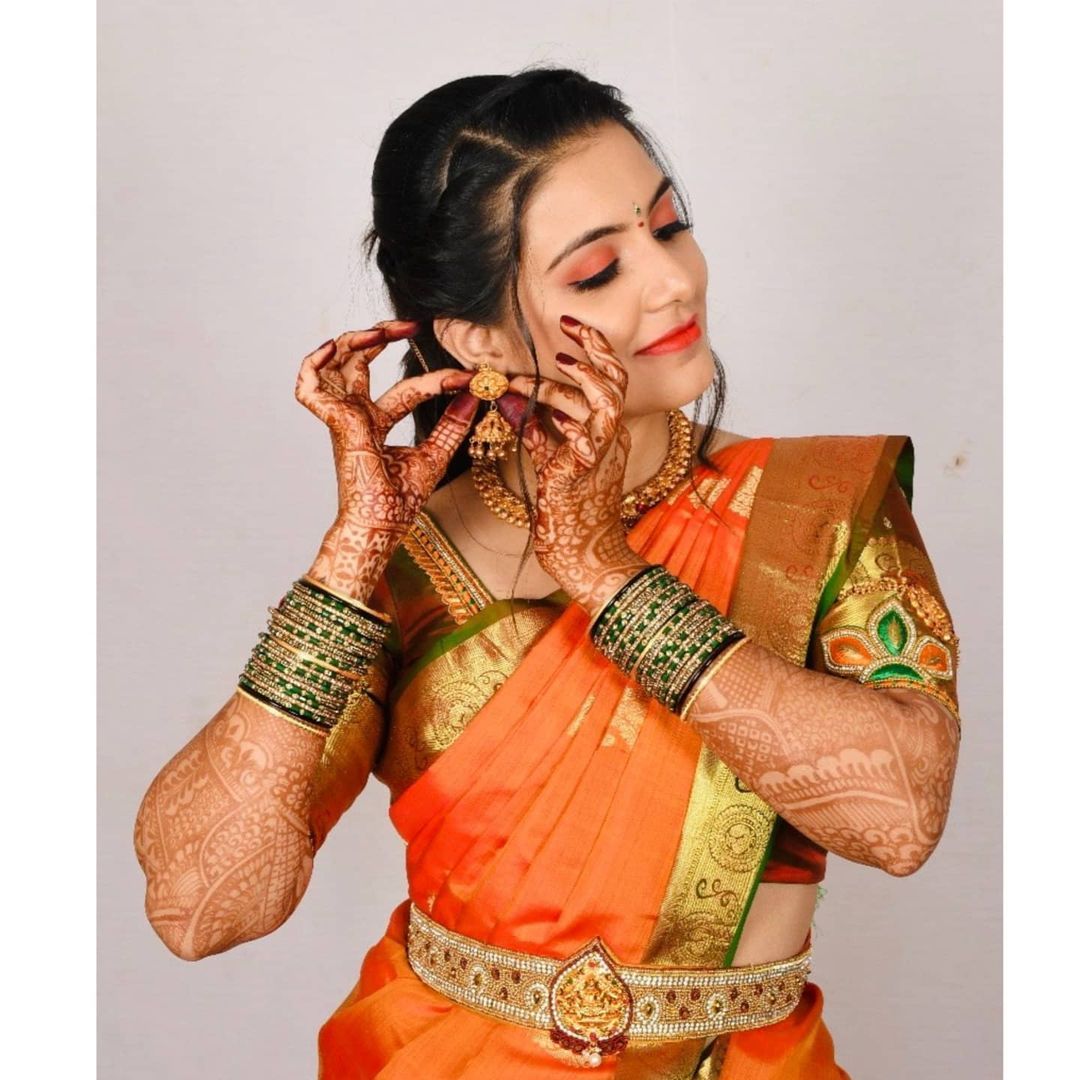 Image Via: Ankita Makeup Artistry
Look at this simple yet festive saree look put together by this bride. We love the waist belt that adds more glam to the look.
Lehengas Sarees For The Win!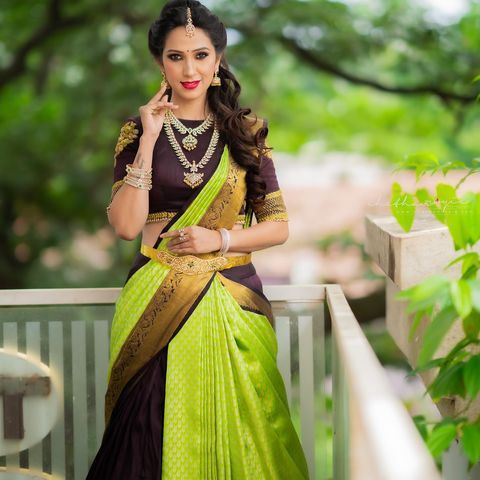 Images By MakeupbyVejetha
This is not just a great silhoutte but also a stunning combination of colours. This will give you the edgy look without making it too offbeat or over the top.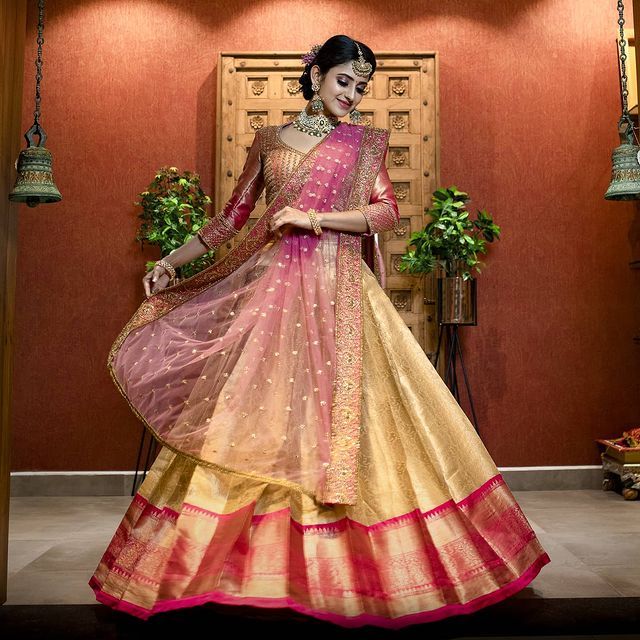 Image Via: Studio 149
Do not want a lehenga saree? Yet wanna try a traditional option? Then try a gorgeous Kanjeevaram or a pattu half saree. It is a brilliant choice. Look at this for inspo!!
So, which one are you going to pick? An offbeat colour combo or something a bit more traditional?