Personalising your wedding 101: With Bollywood, Comic Strips & Harry Potter?
BY The WMG Bride | 01 May, 2014 | 1226 views | 3 min read
So you thought today was just another Thursday. Nope. Today is a "
sit up, take notice and marvel at the unique -ness and creativity of this wedding "
Thursday. What do Disney, Harry Potter and Bollywood have in common ? They ALL feature in the personal details of this Indian wedding. Meet Pallavi & Nikhil- a couple who planned their Indian wedding with so many unique, quirky touches its put a big smile on our faces since the morning
#1 Pallavi & Nikhils Bollywood Movie Poster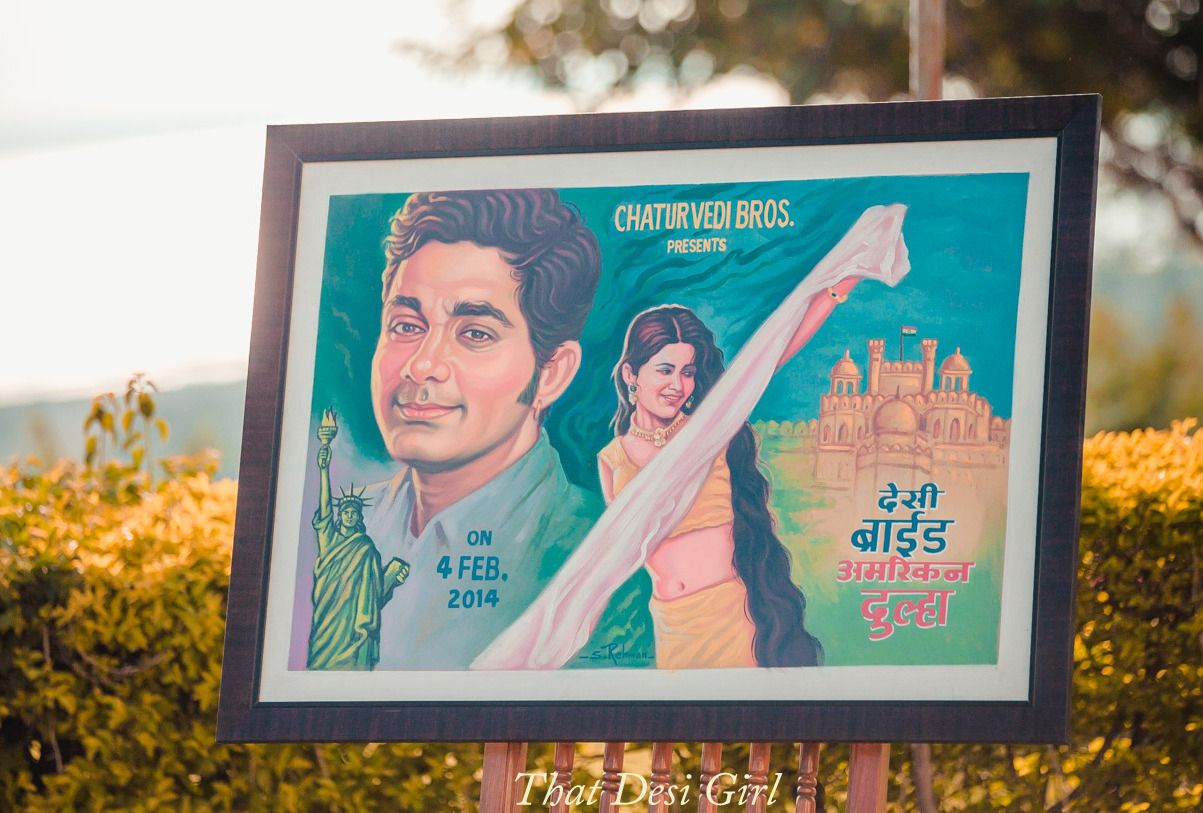 What better than to star in your very own movie poster haan? Specially one titled "Desi Bride, Amreekan Dulha" . HAHA ! This one is no ordinary poster by the way- it has been made by Artist Mr. S Rehman who also did the famous Sholay poster.
#2 A golden Snitch for these two Harry Potter fans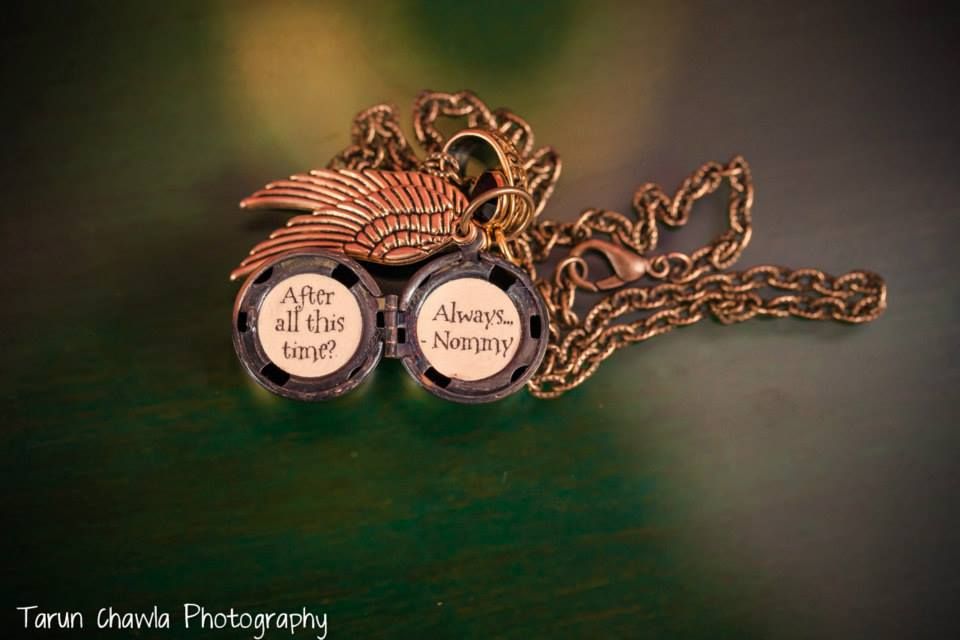 Nikhil  gifted Pallavi a golden snitch necklace (if you read Harry Potter you are going awwww right now) right after he proposed to her with these beautiful words on the inside. She actually wore this on her wedding day !
#3 A Calvin & Hobbes Inspired Proposal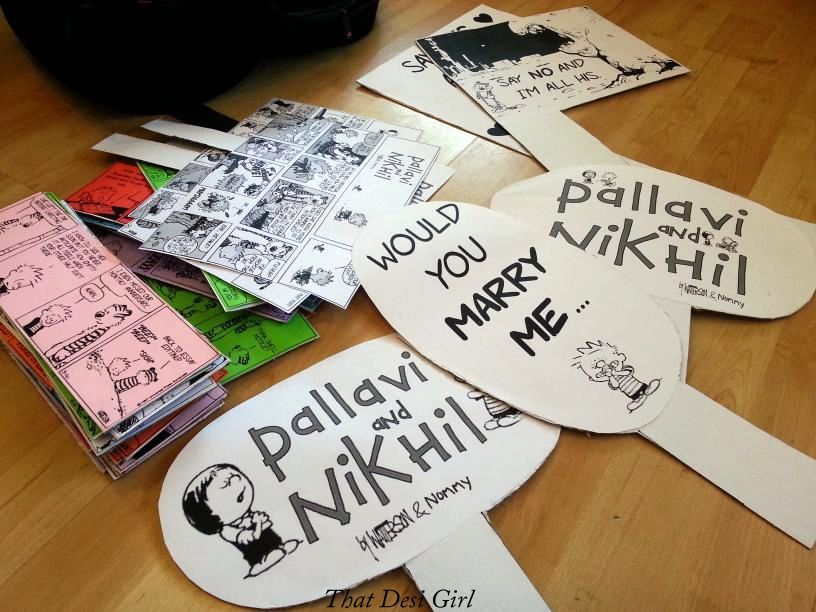 Men reading this- take notes on how to propose to a girl to REALLY sweep her off her feet. So on the run up to the wedding, everyday Kyn would give Pallavi a comic strip based on their own life done up in art work of Calvin & Hobbes- which happens to be Pallavis favourite comic strip. While Pallavi enjoyed these everyday, she definitely was wondering if she would get her bent on one knee proposal. It came a day before the ceremonies started, with a  room which had a maze made of printed comic strips which led to a balcony where he went done on one knee and had this cute stuff-toy Hobbes holding up that plac-card.
#4 A Disney Wedding Pin
Sigh, i think im officially in love with this couple. Pallavi is a disney land fan much like us. It was her "happy place" and why not incorporate your happy place into your own wedding . This disney pin picked up from Disneyland itself was attached to her lehenga ensuring their 'Happy Place' was with them at their wedding day.
#5 The Batman Ring Bearer
Given that Nikhil was a super hero fan, Pallavi ensured she got a "Batman" ring bearer. Each hand of the batman stuff toy served as the ring bearer and her Panditji sportingly kept this in his lap while doing the rituals. Haha, this is too funny and kind of genius ! Pallavi blogs at
That Desi Girl
. Check out her fun blog ! Photography by
Tarun Chawla 
 (He is on our
Dream team
)