Planners Reveal : Morning vs Sundowner vs Evening Events- Pros & Cons!
BY Sakshi | 11 Jun, 2021 | 3412 views | 7 min read
If you're anything like us, then we are sure nothing gives you more clarity than a pros and cons list. Gotta love them for what they are- crisp and to the point. So we thought of debating between morning, sundowner and evening/night functions and get the best in the business to give us their word on it! Yep, we rounded up some amazing wedding planners to tell us what they prefer and why.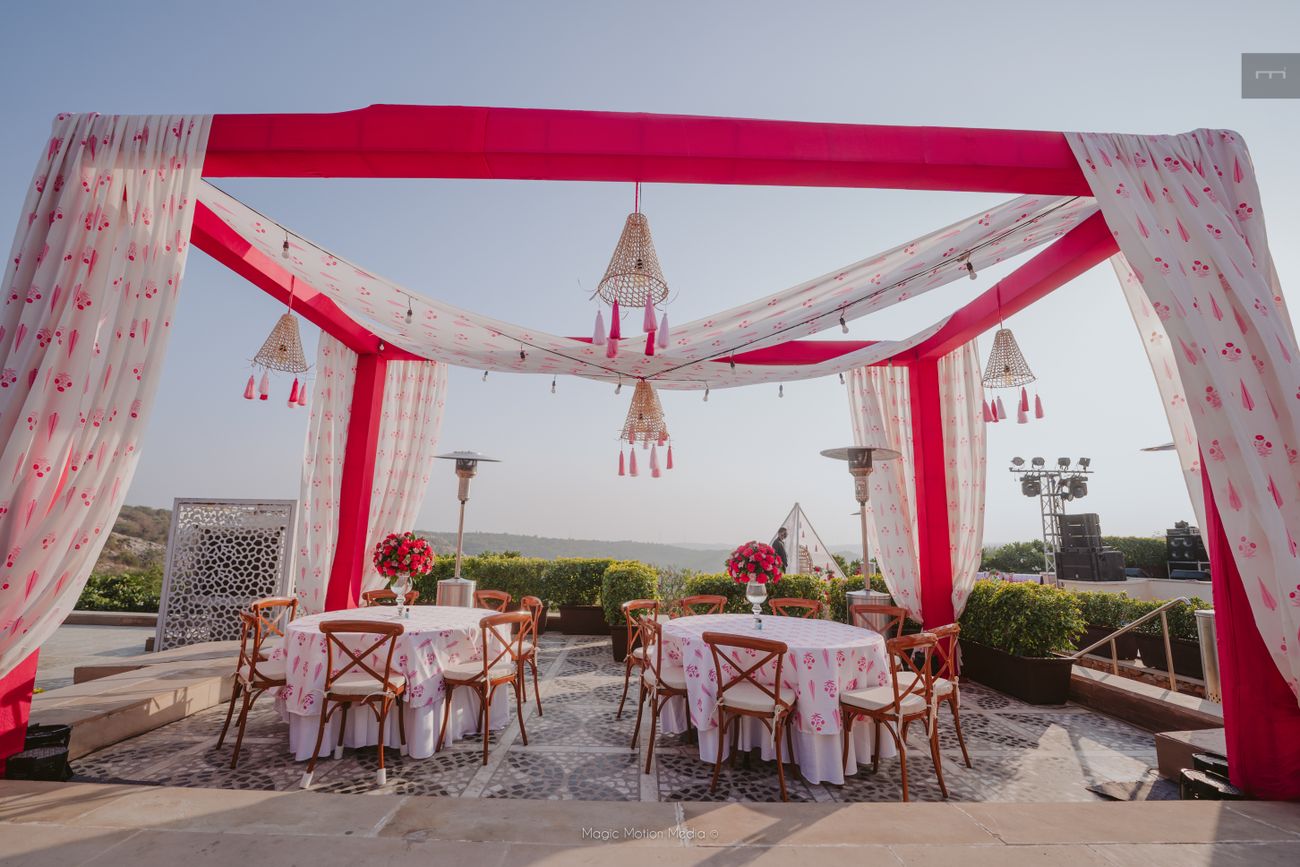 Traditionally, Indian wedding events revolved around main meals. This is why we built itineraries around lunch mehendis and sangeet dinners. But with the larger switch to intimate destination weddings, we've been able to play around with our schedules and plan more sundowner events.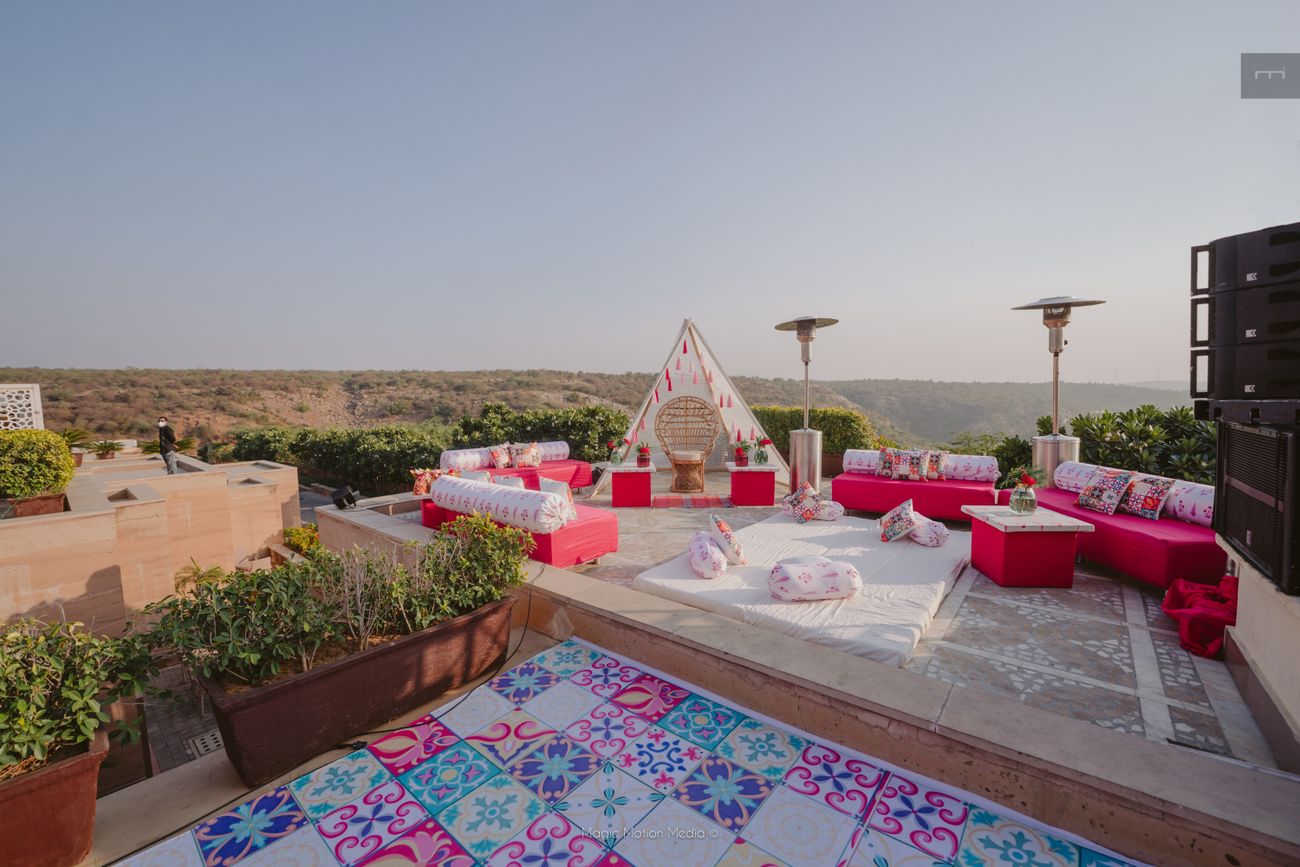 Sundowners
Pros
They're the best! You get ready for one event and plan a mood that goes from day to night. This means you don't waste time getting ready multiple times, you have one crazy long party instead of two average small ones and you can go big with your entertainment spend too.

You save up on decor and setup costs, makeup artist, outfit... the list goes on. And menu wise, you can be innovative - start with lots of snacks and live counters and build towards your main course.
Morning vs night events - a debate that will never win with us. A day event comes with its own set of prettyness and a night event comes with it own magic. Akshay and I would never be able to make a choice amongst these two.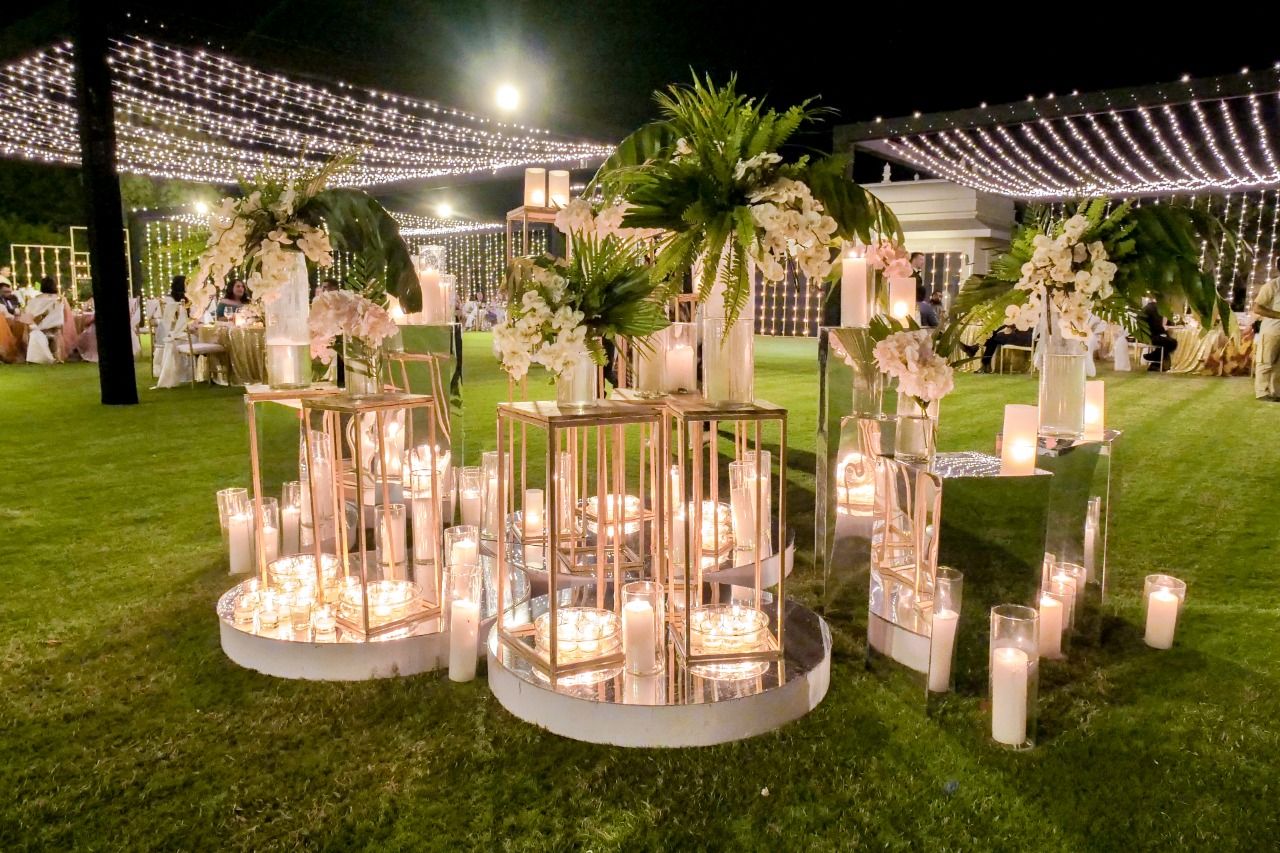 Morning 
Pros
For all you people out there, who care about the environment a lot more, we surely save on the lighting aspect in a day event. And daytime can adorn any colors, just any.

And oh the pictures! How can we ever forget those magical clicks during a day event.
Cons
You get lesser set up time for a day event if you don't have the venue from the prior night.
Night 
Pros 
We cant take away the beauty of lights - Candles, fairy lights, bulbs, chandelliers which exuberate their sparkle at night. The royalty and the grandeur of the venue highlighted in its utmost opulence under the night sky. 
Cons
Pastels can be a little questionable in the night time.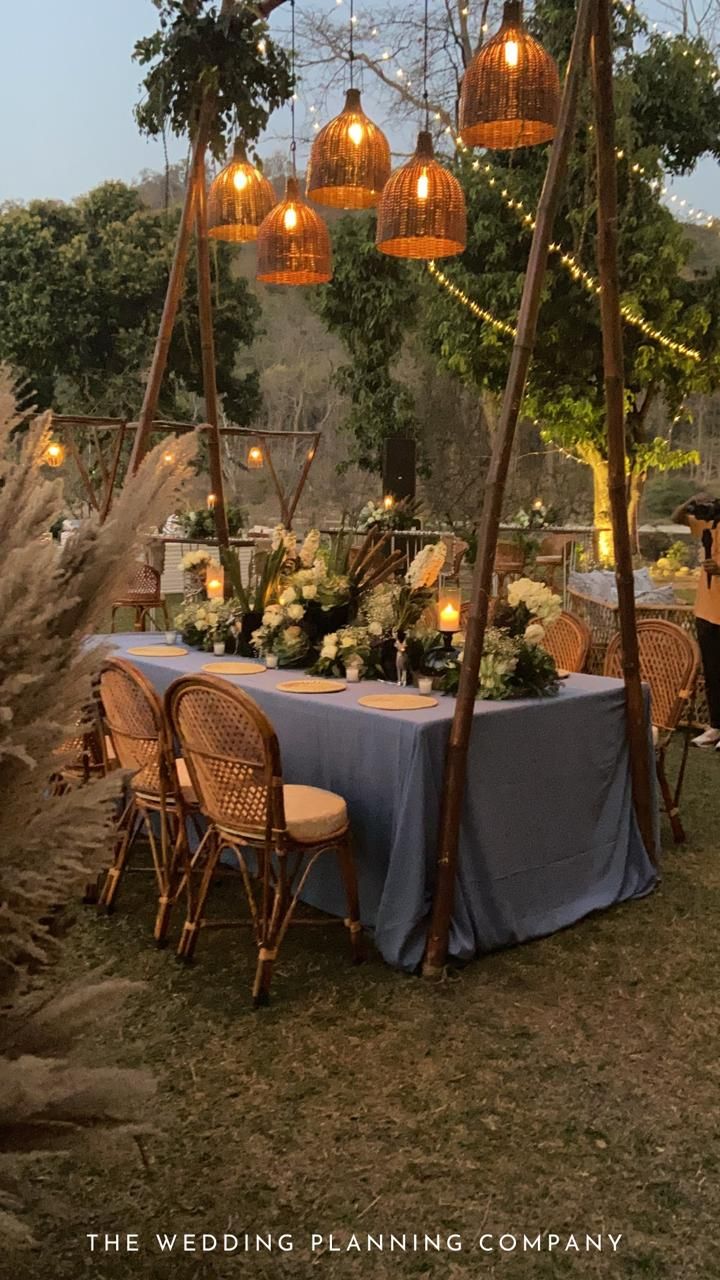 All would agree nothing like natural light to catch the best pictures... we are a fan of day weddings for quite a few reasons :

Morning 

No artificial light / gensets required so in a way reduced carbon footprint.

Better pictures in natural lighting, if it's a destination wedding all the more a reason to have a day wedding and capture all the natural beauty in pictures. 

We all get a chance to flaunt our Gucci-Prada eyewear!
Lastly lots of essential vitamin D!!
Sundowners
They are charming and the sound of it is relaxed and easy breezy. Sometimes even the winter sun can be harsh so sundowners are an excellent solution. 

For destination weddings, sundowners are a great choice - the guests don't need to wake up early to rush into functions.

With the 10 pm music deadline the party does wrap up early, so it can be started early!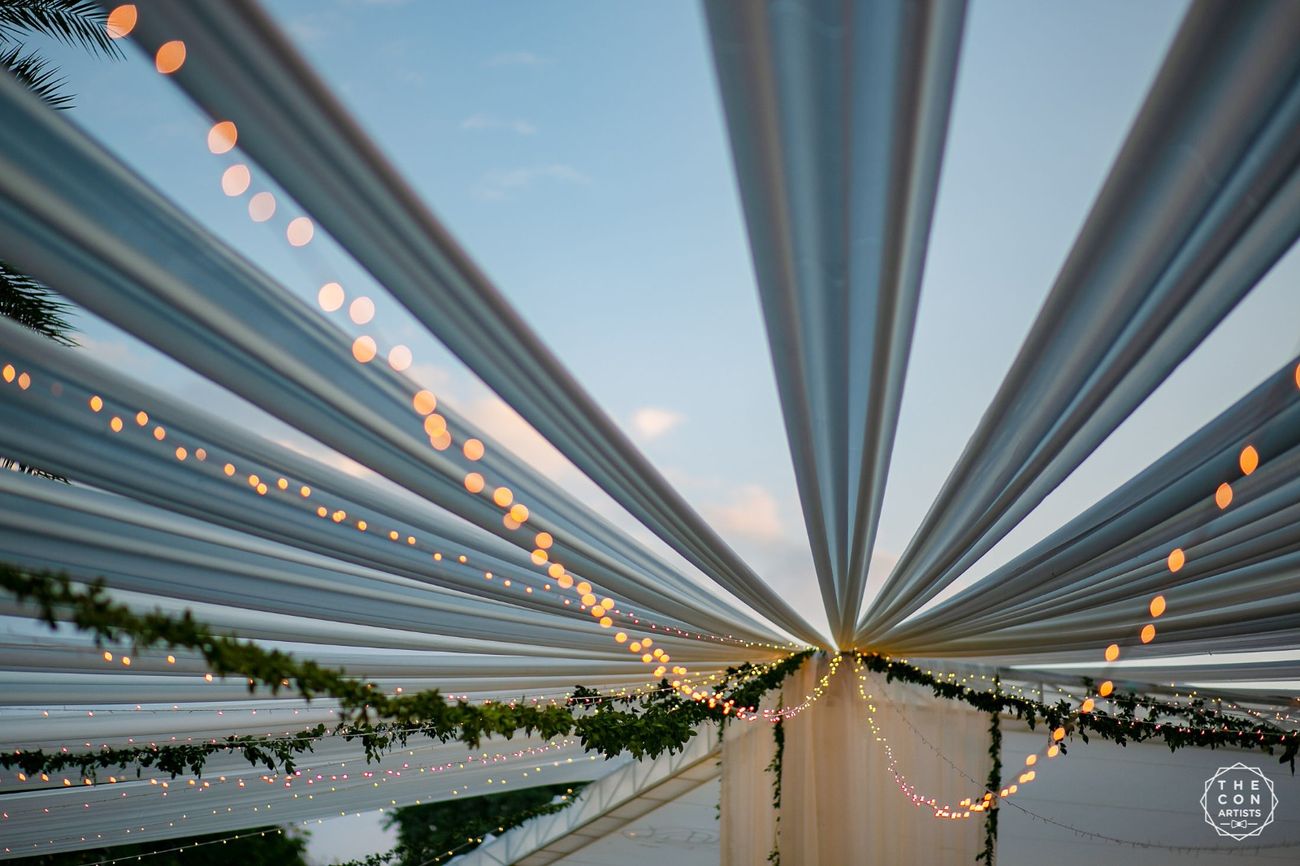 Mornings
In South Indian weddings, the morning Muhurtams for pre wedding functions are super auspicious. For events like Haldi, Mangalsnanam (auspicious bath before the wedding) morning time is usually preferred.
Sundowners
Sundowner events have their own charm, and they are more suitable for Mehendi and Sangeet with lots for great food, dance, music and cocktails.

They give the bride and groom to chill which doesn't involve any ritual, and gives them enough time to destress before the big day. 

Early summers are the best time for night wedding, for sundowner weddings, the best time in India is between 15 Dec - 15 Feb weather-wise.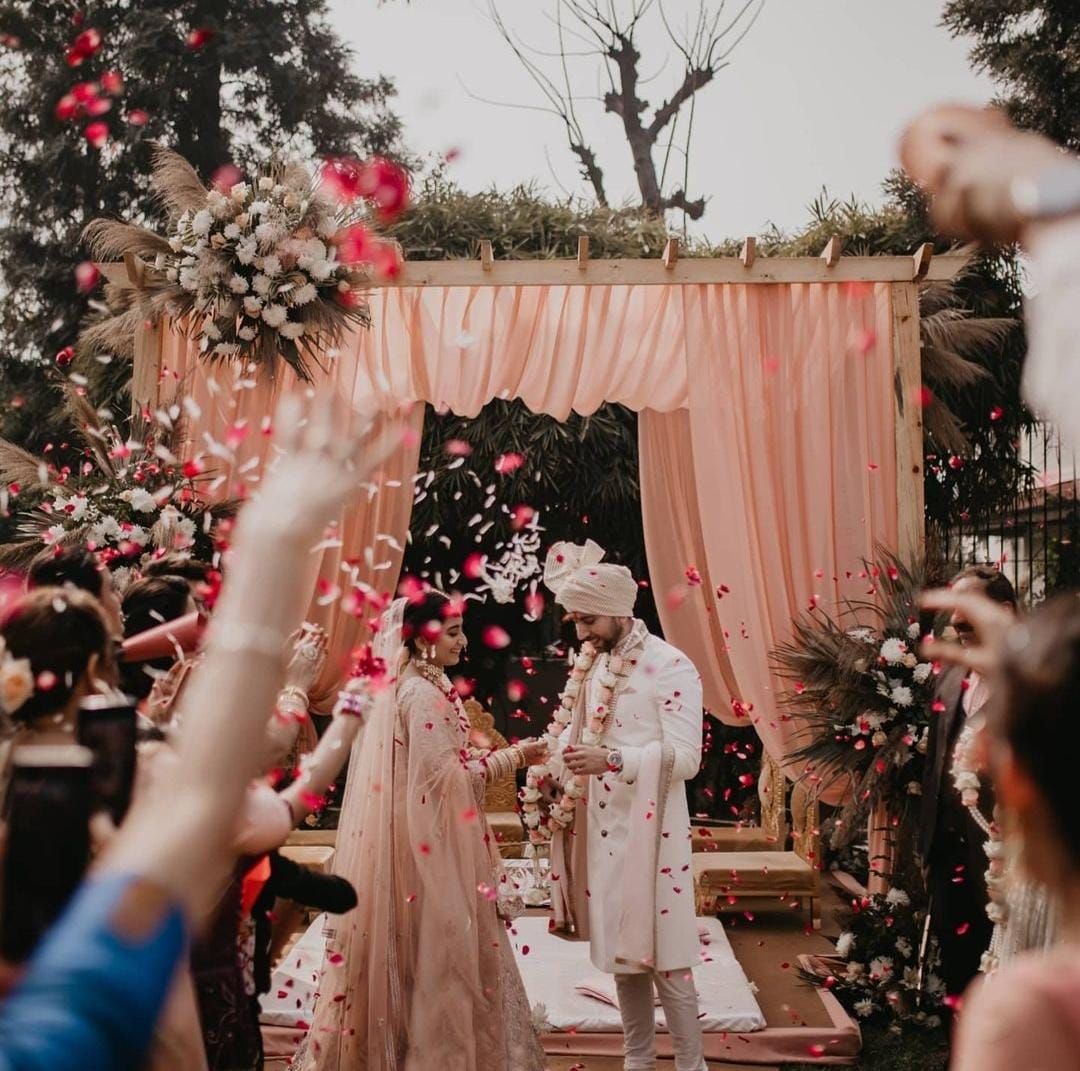 Morning
Pros
We can play with minimal elements in decor which will cost less, lighting cost will be reduced. 
Sundowners
Pros 
If you plan Sundowner pheras/jaimala best part is photos of that moment will be extremely good.

Just after Sundowner pheras/jaimala we can club Reception with dinner.
Cons
 If morning events (like haldi or other rituals) get delayed then the problem is we will not be able to do Sundowner pheras/jaimala, everything will be delayed. We can say its just not a night event nor Sundowner one.

If you plan destination wedding then it is easier for the family as well as planner to plan Sundowner else we suggest everyone for a night wedding if they plan local wedding within the city.
Nights
Pros
If we plan night wedding add ons of light if we use properly it will give more wedding vibes.
Cons 
Your pheras which is the most important thing of wedding will be witnessed by only your family members and closed ones who can awake late night.

Night wedding pictures will be good only if you hire good photography team, good venue, professional planner and good decorator for which you have to spend more.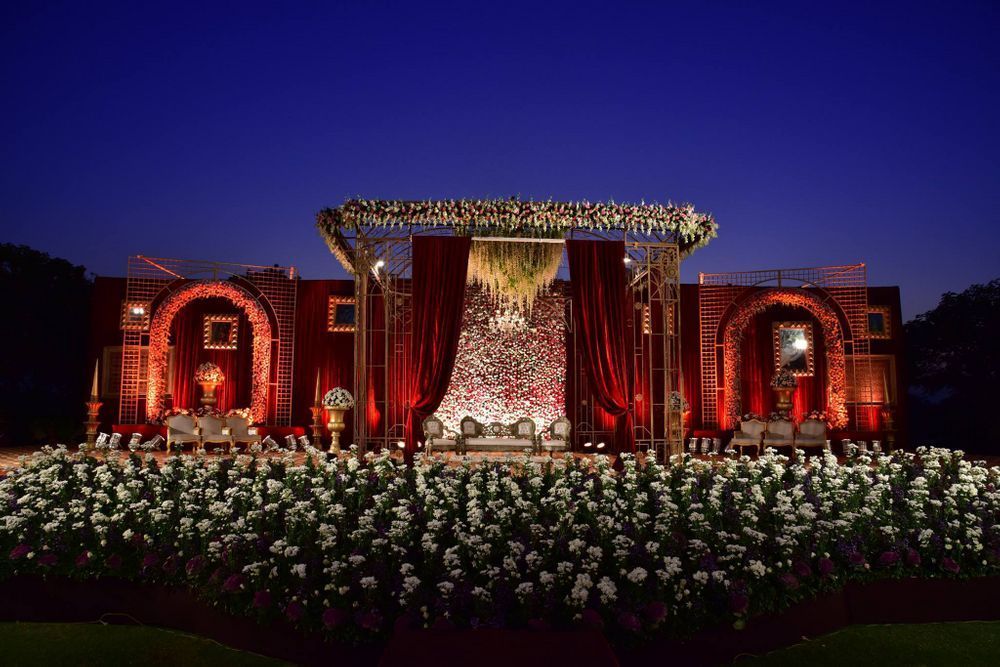 Morning
Pros
The light creates the most important role in exceptional wedding photos. You don't have to worry about running out of natural light or artificial lights making your skin paler or your dress not as gorgeous.
You also have more time throughout the day to get photos and your photographer isn't rushing you to snap all of those moments before the light runs out.
A brunch menu pre wedding function may be the perfect choice. Not only because a brunch menu will be commonly less expensive but guests can enjoy both traditional meal menus as well as brunch type menus or can even go with a lunch-type menu or BBQ menu.
You can always go for any trendy, funky, rustic or bright colour decor for a morning function.
Cons
You will have to Wake Up Early! For some people, that may be a tough task.
There will be less time for setup if you want exceptional decor. If you book the lunch time slot at a top venue, you may feel very aware even when your venue's staff doesn't rush your event's timeline – that you have to clear out of your wedding venue by a certain cutoff time. Some wedding venues will not hurry your event along, but you might feel a bit anxious about what time you have to end.
Evening 
Pros
At an evening wedding, there is still an end time, but you'll likely not be as concerned about it.
Evening functions have that twinkling lights, magical decor and ultra-romantic vibe that will charge everyone up in the drama and elegance of it all. If that's the kind of thing you want for your function, you should really consider waiting until sunset!
An evening function gives the guests and all other people involved in the party plenty of time to prepare in the morning and allows for optimal time to get formal photos completed either before the events begin or in-between the ceremony and reception.
Cons
The main difficulty of an evening function is the late timing may not work well for guests travelling from afar, older family members or much younger guests. If you have young children in your wedding or invited to the after party, you may need to consider the timing.
You might have to turn off DJ by 10 PM
Sundowner
Pros
Depending upon your style of function, many guests may appear early and leave while others enjoy that the party can continue to the wee hours.
Sundowner couples get full sunshine as well as magnificent sunset colours that make for stunning scenery and beautiful wedding photos at evening weddings.
Sunset and evening hour's darkness mean a more dramatic first impression of your beautifully lit and candle decorated venue. A venue in daytime sunlight doesn't create the same effect.
A dark night time sky is also needed for wedding fireworks.
Cons
Most of the venues and hotels take bookings for either Lunch or Dinner so for Dinner the earliest possible time for arrival of guests will be 7 pm.
Morning
Pros
You can play with any color and material pallet pastels/ neons/ naturals as everything looks great in the day!
Cons
It can get HOT in the summer!
Sundowner
Pros
You can merge 2 functions and save on decor! example Wedding+ Reception,
Cons
Can be tiring for Bride and Groom as it stretches longer!
Evening Event
Pros
Playing with the element of light.
Cons
Photography can be tricky!