Real Brides Reveal – One Bridal Look Hack That All Brides Should Know!
BY Apoorva | 02 Mar, 2023 | 1929 views | 4 min read
Planning your bridal look is one of the best parts of your wedding planning. The shopping, the research, the trials, what makeup look to pick, what vendors to book – while all of it is fun, it can get overwhelming. So to steer you away from that sinking sand, we asked real brides on secret hacks that made their life easier while planning their wedding look. From totally makeover-worthy tips to small hacks to make your wedding day better, they gave us some fun deets and we are sharing that with you!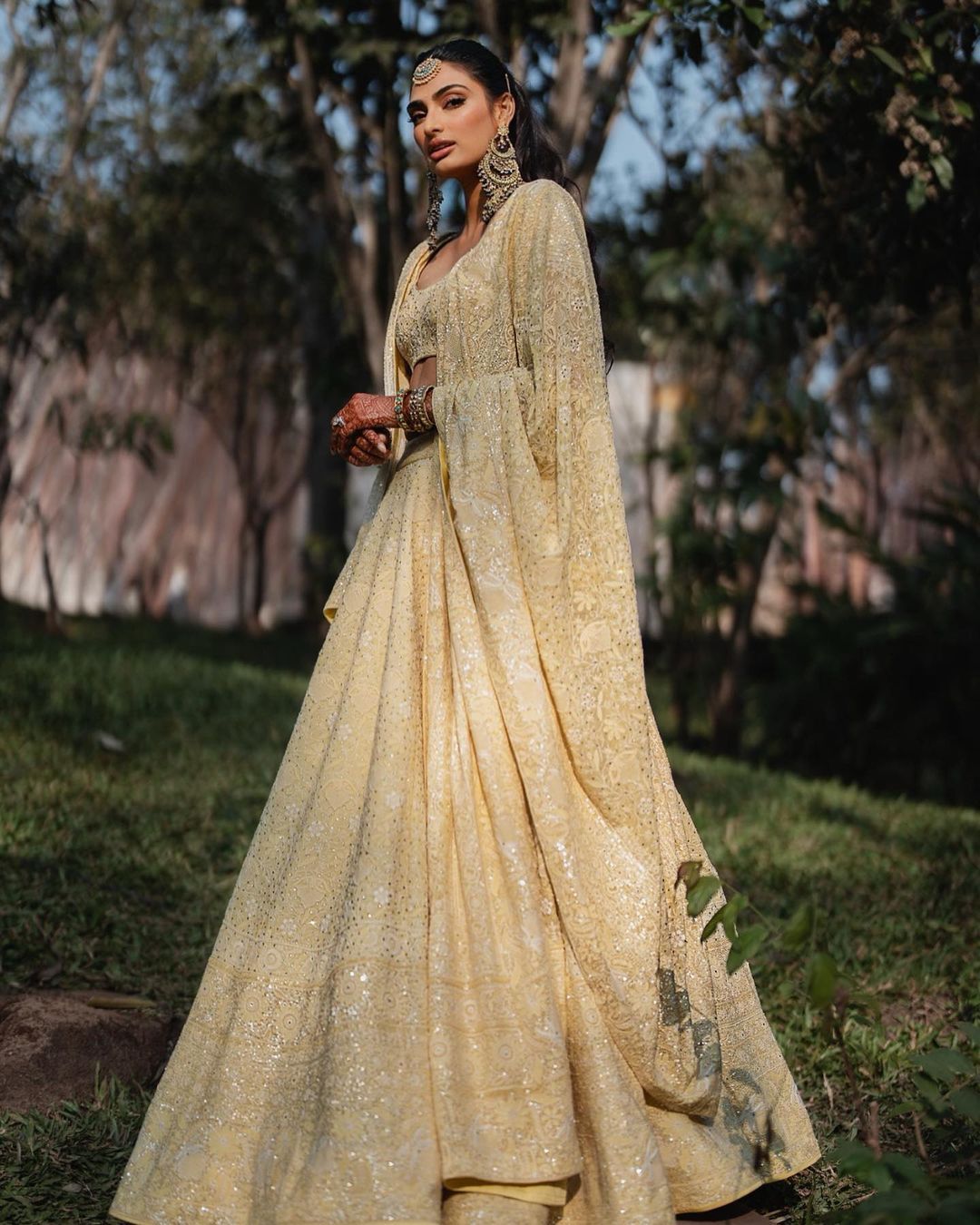 Image via Stories By Joseph Radhik
Pari says
Pre-style your looks. My BFF is a stylist and she told me to do this. I did not understand but when I did it, it was a lifesaver. She helped me style each and every look before all the events or even sometimes before we bought the outfit. You can do this with a friend who understands your style and a Pinterest board. We even used WedMeGood extensively. What you need is finalize is what your outfit is, what jewellery will go with it and what hair and makeup look you want. This way you don't end up repeating looks, you are clear on what you want and you don't end up confused. It's an effort but it's so worth it especially if you are buying designer pieces and having big weddings!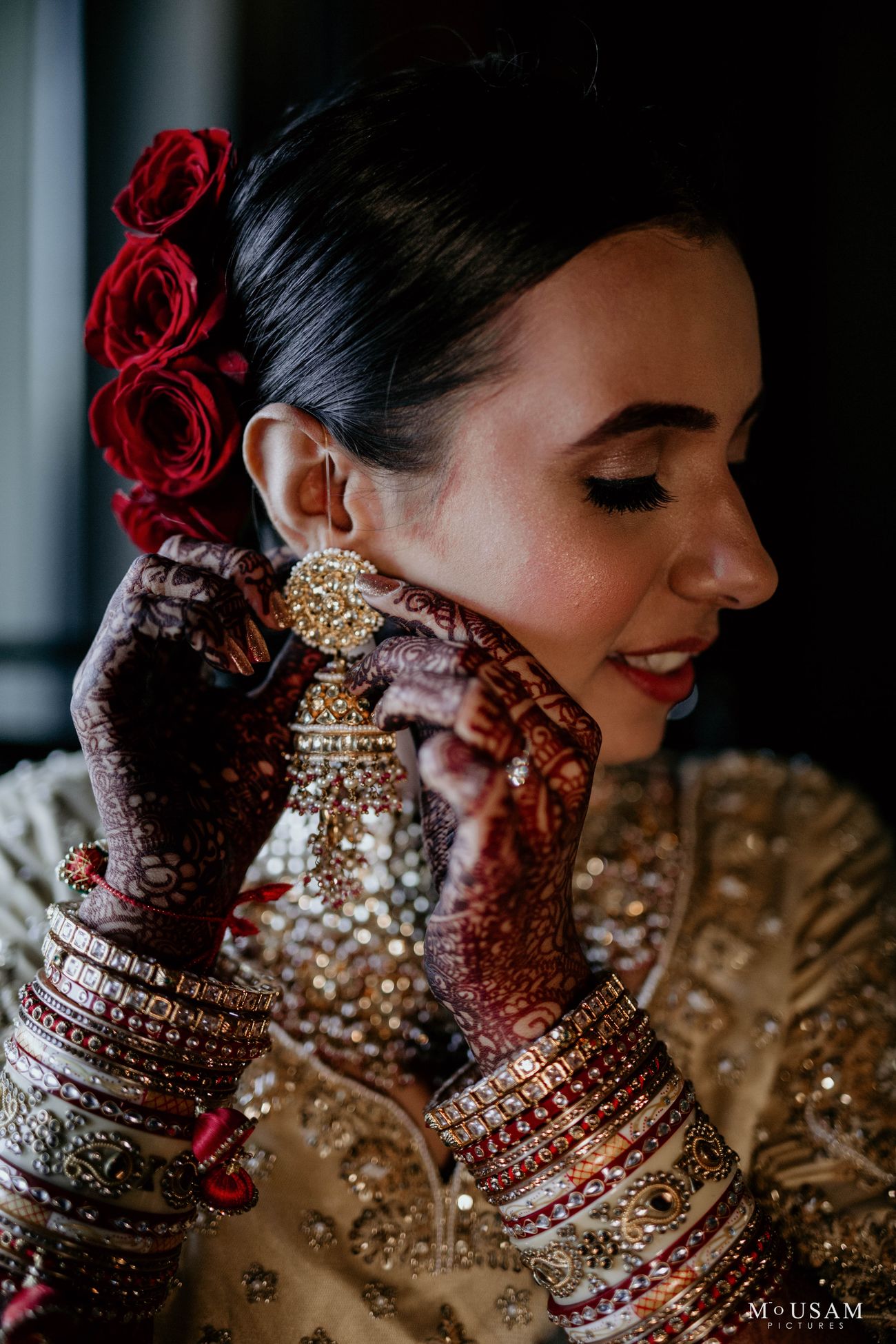 Image via Vishakha and Yash
Vartika says
This hack is for dusky girls like me. So this may sound random but purple blush is what is going to make our skin pop! My MUA used the Fenty Beauty (shade drama class) which is purple and I was honestly scared but the way it pops on Indian dusky skin tones is delicious. Try it to believe it!
Krithi says
Try on fashion tape or body tape or any kind of new underwear before the wedding day. I struggled with a good strapless bra for my engagement and I decided I was not going that route for the wedding. I went with body tape and pasties for all blouses that were strappy or any chance that they would move. Big life saver! Small tip – try it beforehand, not on the day of the event so you know how it feels and how to properly take it off.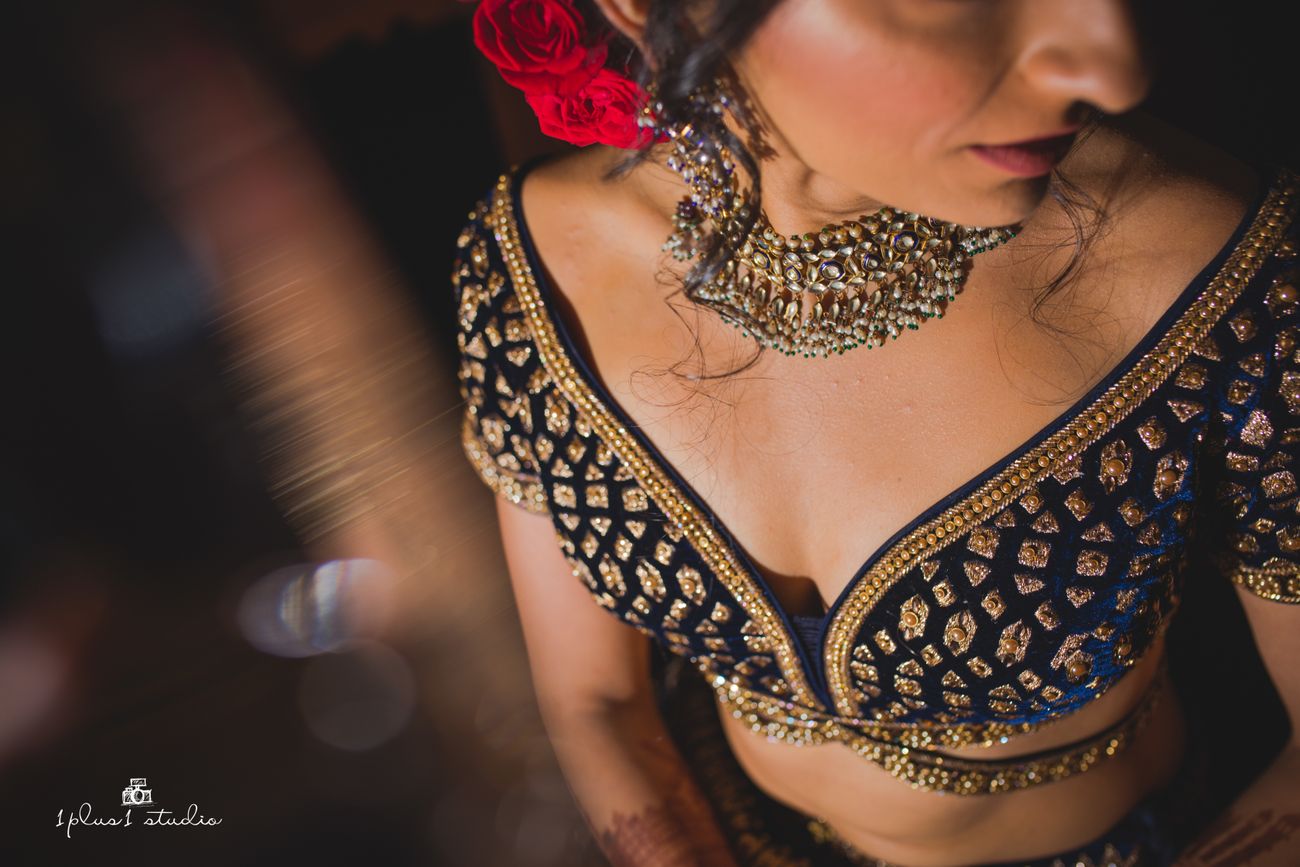 Image via Mahima and Reinier
Bushra says
Use a numbing cream and spray. Numbing cream for heavy dangling earrings – your ears will thank you. Use spray-on feet for heels. This will numb any pain on the day of the event. You will feel the pain post the event but you can always schedule a foot massage later.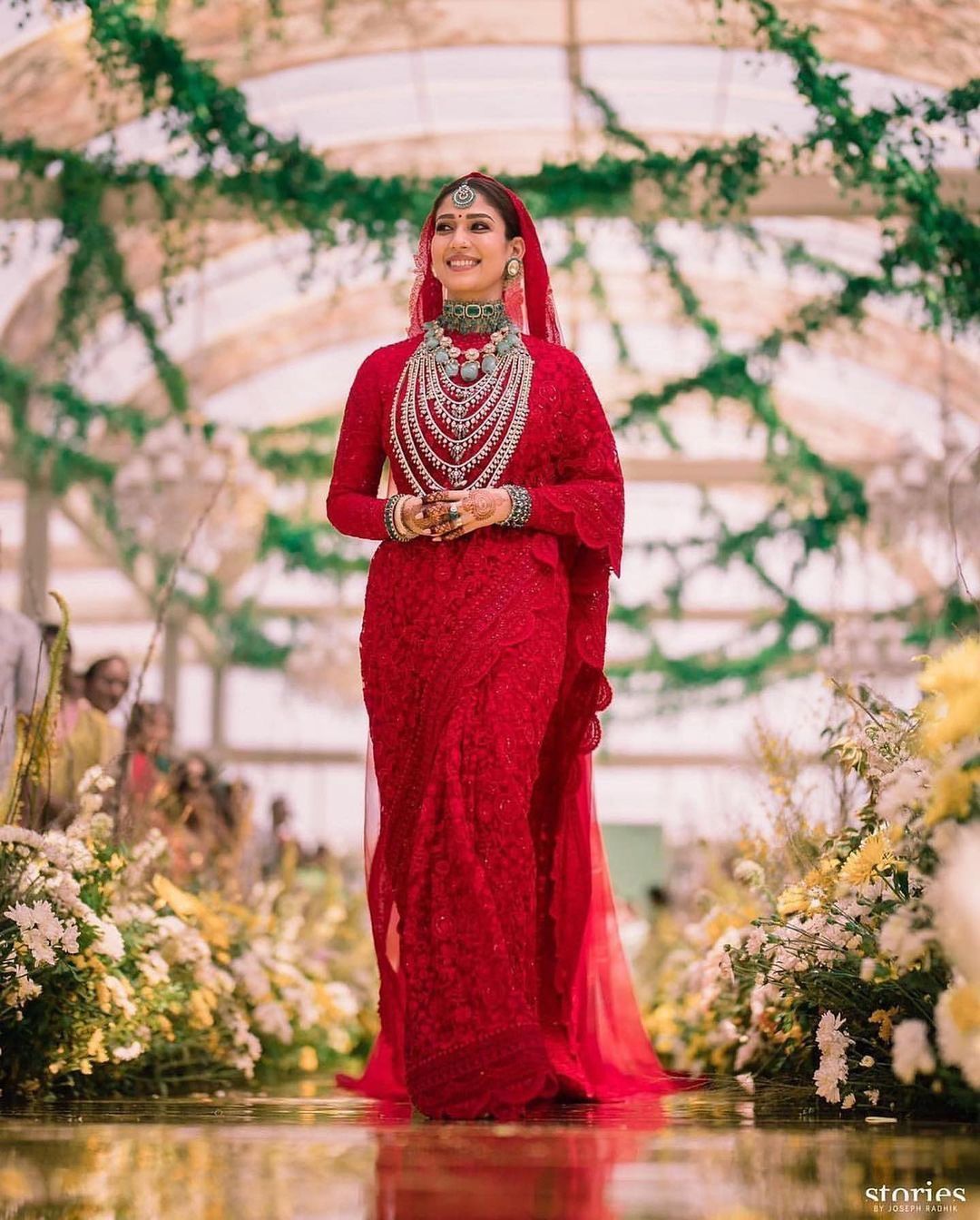 Image via Stories By Joseph Radhik
Arya says
Stitch your jewellery to your outfit and it won't move at all. It's a small couple of stitches that keeps layered necklaces in place so that you don't have to keep adjusting for photos all day long. At the end of the day just snip the thread and you are done.
Nivedita says
Try all the jewellery, especially the ones you have never worn before for 5-6 hours before your wedding day. If you don't wear a nose ring every day and on the wedding day you are going to wear one, it may be painful or even irritate your nose. Same for head and hair jewellery. I had to wear a nath because my in-laws are Maharashtrian and it kept tickling my nose which is annoying and funny so try everything!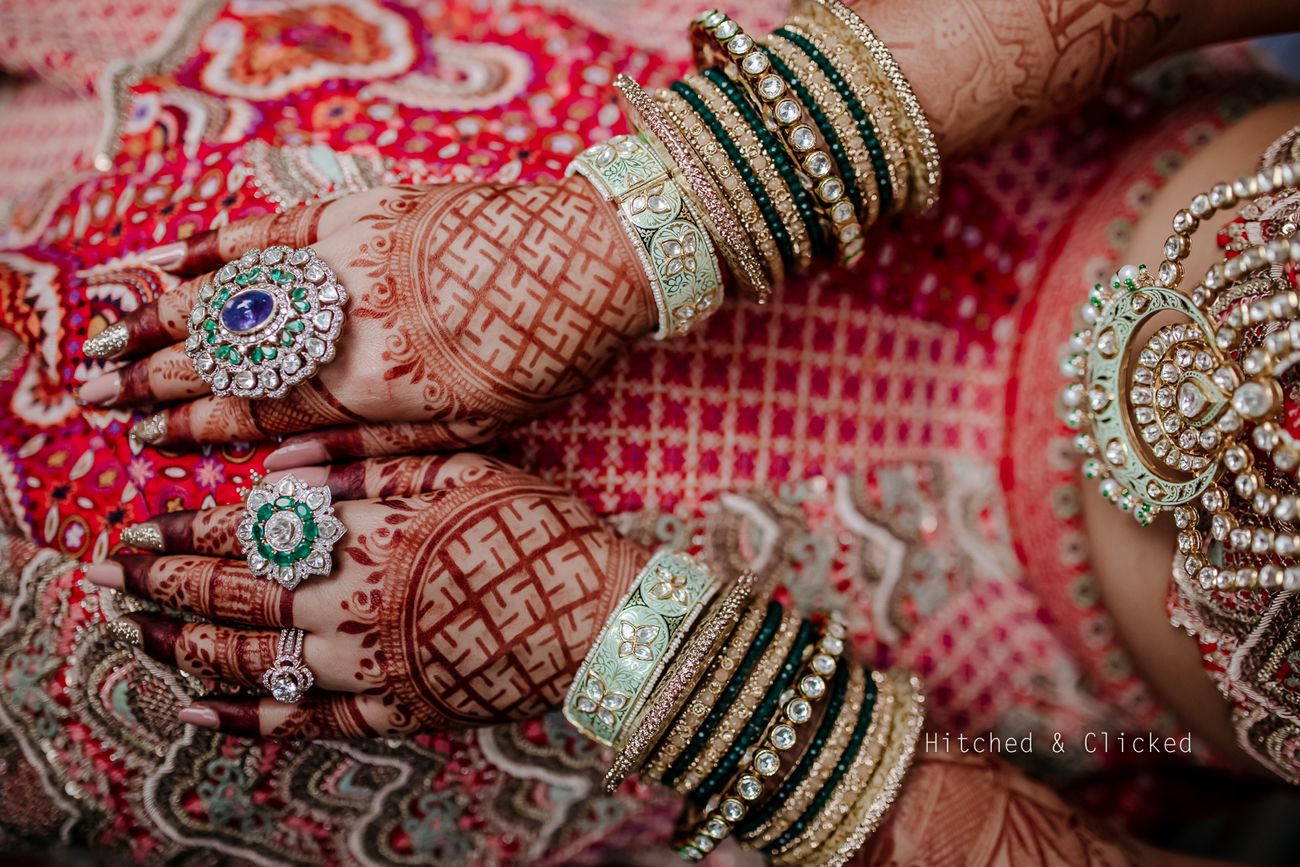 Image via Bhavna & Akash
Latika says
Use a satin scarf over your hands as a cover and then proceed to wear your chooda or bangles. A lot of the bridal bangles and kadas are with elaborate work and can scratch the knuckles while wearing- no one wants to wear oversized bangles, and if you're anything like me who has knuckles that aren't very flexible- you know the struggle! This has been a gamechanger to wear hand jewellery and take it off!
ALSO READ: Small Little Bridal Hacks That Can Make A Big Difference If You Know Them!
*All images for representative purposes only.