Real Brides Reveal – One Thing That You Should Not Forget On Your Wedding Day!
BY Apoorva | 13 Jan, 2021 | 368 views | 4 min read
If you asked, what should you not forget on your wedding day? – we are sure you won't remember! It's easy to think of a hundred things that you may forget while you are wedding planning but most couples forget to account for the day of the wedding. The wedding day is the day where it all comes together and in that chaos, it's easy to forget things.
What are the little things you need for a wedding? How can I make my wedding less stressful? If these questions are plaguing you, we have answers for you. We asked Real brides what is the one thing that you should not forget on your wedding day and they gave us the deets!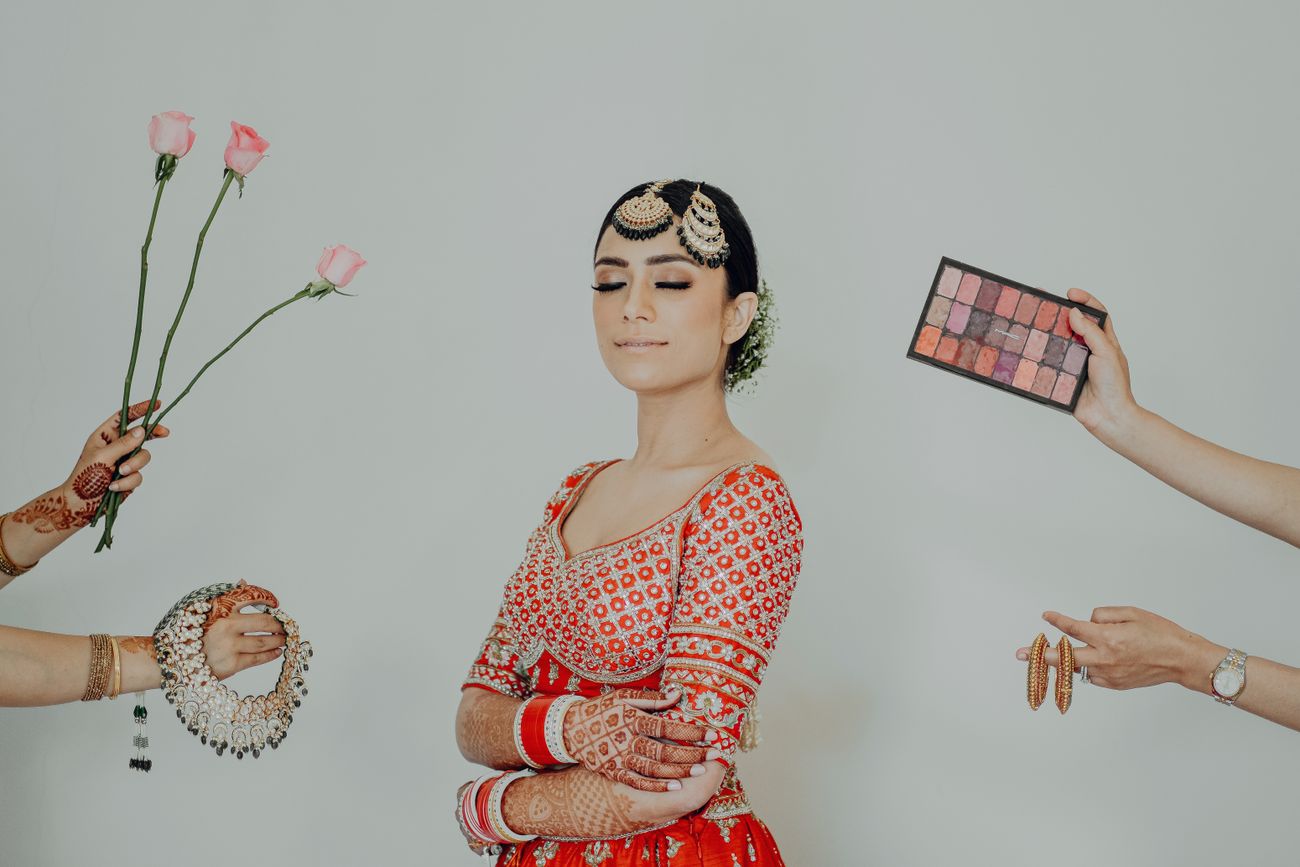 Image via Ombre by Harsheen Jammu★ 4.9
Real Bride Niharika says
Remember to eat! Even if you are fasting before your pheras, eat some fruits or juice. Do not sit empty stomach at your mandap. The stress of getting up early, makeup and sitting in a mandap with hundreds of people looking at you can make anyone queasy. And if you haven't eaten, it'll worsen the entire day. You want to be happy on your wedding day so eat – don't worry about that tummy in your lehenga, kuch nahi hota hai ek sandwich se!
Real Bride Munira says
Take some time off before all the functions start or even before you get ready and hug your parents and family. They are the ones who are running around to make this day happen for you and you don't want to let go of this day without letting them know how happy you are. They will be very happy.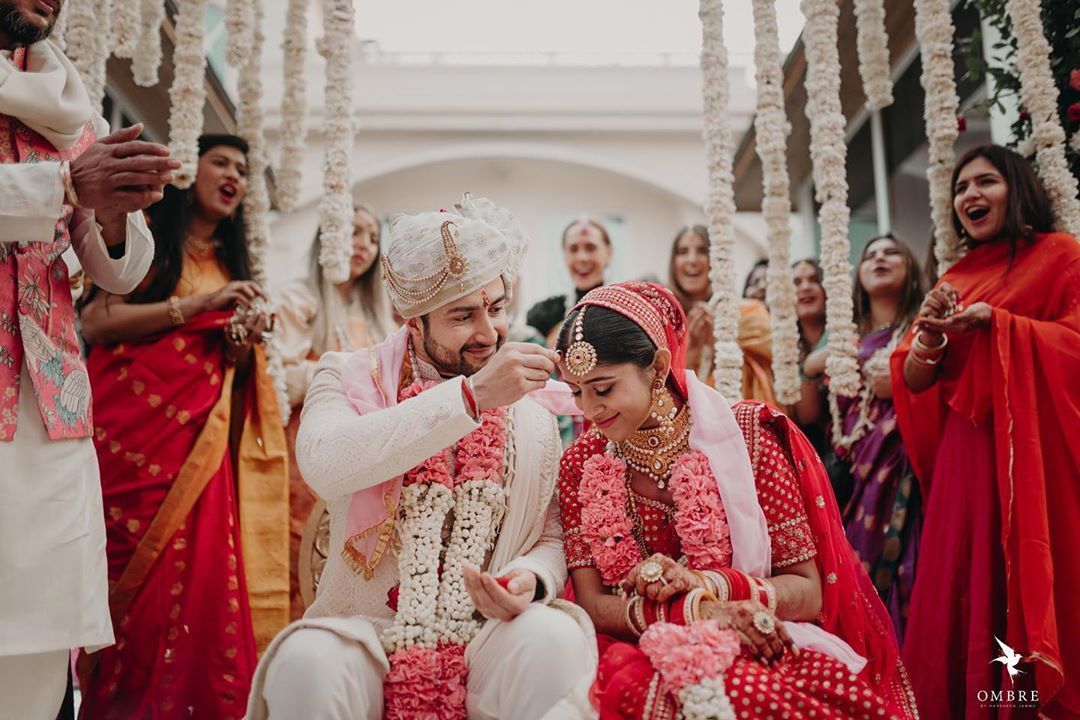 Image via Ombre by Harsheen Jammu★ 4.9
Real Bride Varsha says
This isn't a thing but keeping a buffer time for every task on your wedding day helps. Indian weddings people are very careless about time. So build in 15 mins into each task including makeup, hair, dressing up, photos, pheras upto your bindai. I am a punctual freak and this really helped to keep me grounded as I had a buffer for everything!
Real Bride Devika says
Having a day-of-the-wedding team! However big your wedding planner's team is, always have your own team – that has your friends/cousins checking on all the minute details on the day of the wedding. Have two people with you, have two people on food, two people on décor, two people on music and two people to keep an eye on your parents and in-laws in case they need help. This was my team and I knew who to reach out to for anything I wanted and they helped!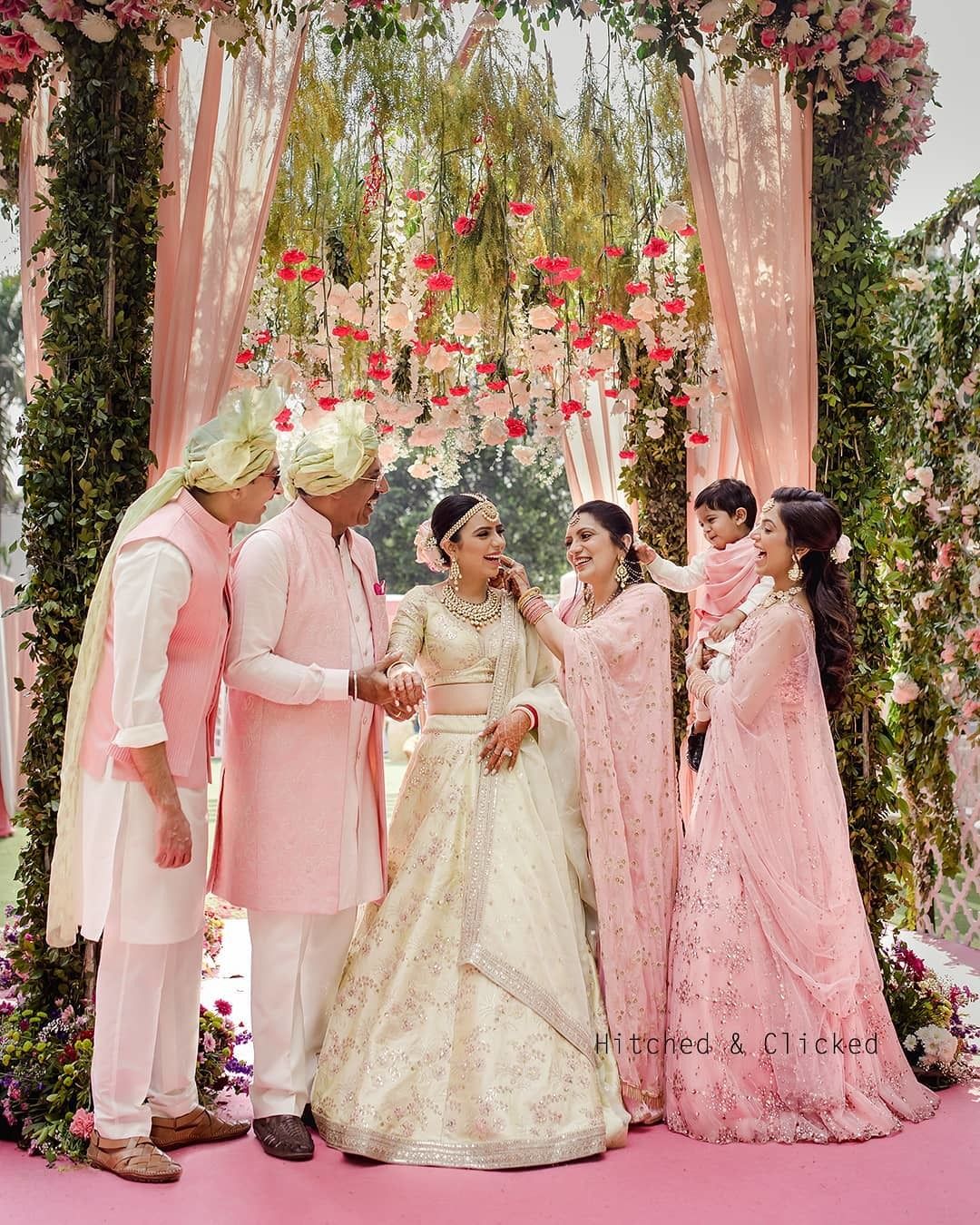 Image via Hitched and Clicked★ 4.7
Real Bride Preksha says
Make a list of all your vendors information – names and phone numbers and print a few copies of it to hand it out to your family. If all goes according to plan, you won't need to reach them but in case they do, they don't need to keep coming or calling you for numbers. A Google sheet works as well if everyone is tech-savvy!
Real Bride Bharti says
Backups! Bring backups for your lingerie, shoes, an extra dupatta and even a blouse. While you can't have an extra lehenga but if you are wearing a saree or something lighter, you can have a backup for this too. Accidents tend to happen when people are in a hurry. My head dupatta got ruined on the hairstylist's curling iron because we were running late and I literally broke down 20 mins before the shaadi so anyone who asks me what a bride should get on her wedding day, I say backups for all that is possible!
Planning a wedding? Here is a 12 Month Wedding Checklist Every Indian Bride Needs!
Also bookmark, the ultimate wedding day checklist for the Indian bride!