Staycation Places In India For Your Epic Bachelorette Party!
BY Apoorva | 22 Feb, 2021 | 1155 views | 4 min read
As you say goodbye to your single life, you have to do it in style! Your bachelorette is one the first celebrations that you take on as you plan your happily ever after. The best part? You don't have to plan this one! And what better than a staycation in these uncertain times. Pick a place that you don't have to move out of – you can relax at the spa, have drinks at the poolside, enjoy delicious food as well as party in your rooms. Want a destination that can do it all? We have a full list of them! Bookmark this page now.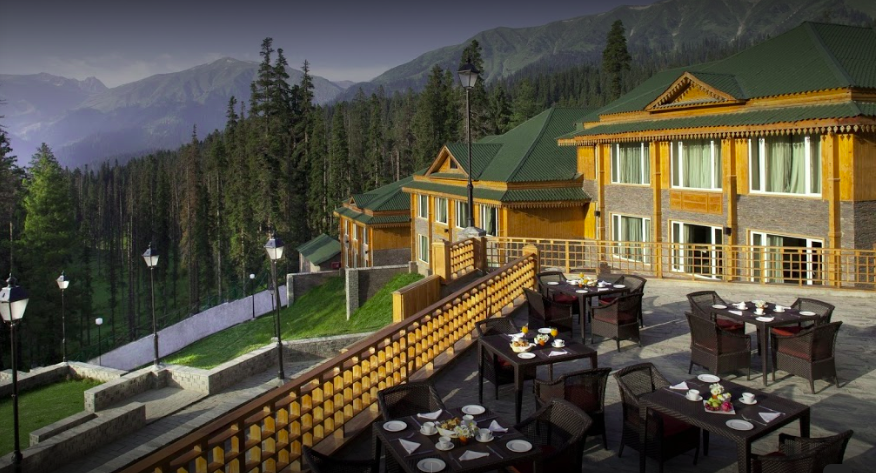 Image via The Khyber Himalayan Resort and Spa
Goa is the place for wild parties and blurry nights. But it's also home to some of the most picturesque resorts at a beach location. Alila Diwa with its infinity pool and endless views is one such staycation dream resort!
Far from the maddening streets of the Goa party streets, is the secluded world of Old Goa. Or as the Portuguese say, Velha Goa. If you are looking for some tranquillity in Goa (yes, its possible!) this modernist colonial hideout is tucked away atop the sprawling two acre Champakali estate. With all of six rooms, the hotel is the perfect place to enjoy the simple pleasures of Goa, and the rare luxury of complete privacy.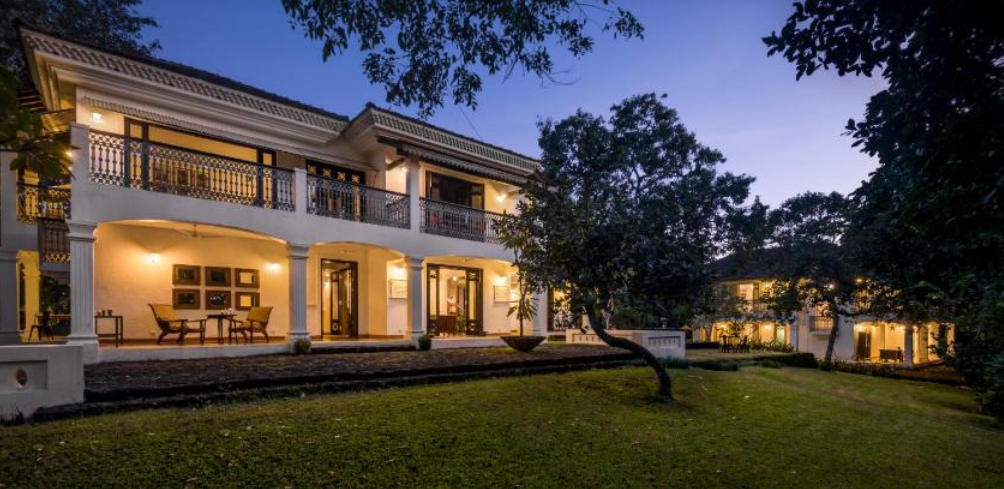 Image via The Postcard Hotel, Velha, Goa
You and your girls into adventure? Aman-I-Khas is perfect for a safari staycation with wildlife encounters as well as spa therapies, sleeping and dining take place under soaring, candlelit canopies inspired by Mughal hunting parties of old.
Set 8,250 feet from the ground level, bid your single life goodbye on a high! It has a majestic view of the Himalayan mountains, and when it snows, it is absolutely magical there with hot-water pools. So if you or your bride is getting hitched in 2022, a winter staycation here would be perfect.
Nestled in the heart of vibrant Mumbai – Taj Lands End, Mumbai offers spectacular vistas from every room - dazzling by day, breath-taking by night. They have unparalleled views of the beautiful Arabian Sea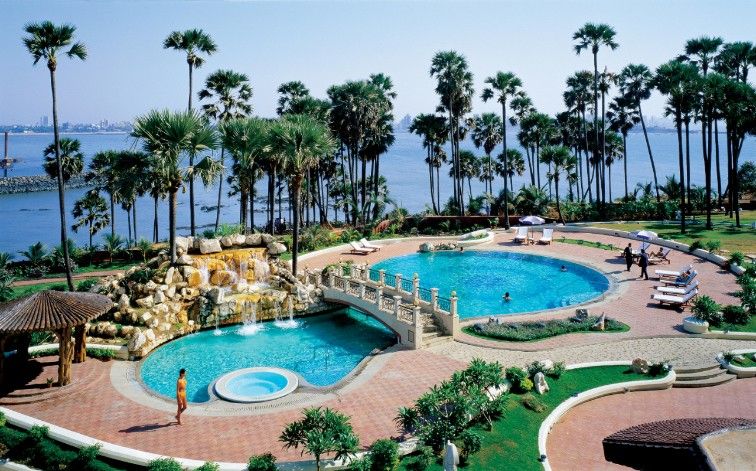 Image via Taj Lands End
Want to go glamping with your girl squad? They have jaw-dropping views of snow-capped mountains, Wi-Fi at 12,000 feet (for all your Insta stories!), luxury suite-like tents, tailor-made food for each meal and activities like rafting – making it a glamping staycation like no other.
This award-winning one-of-a-kind boutique hotel situated at one of the most scenic locations in the world is every traveller's dream destination. This seven-acre property sits amidst miles and miles of pristine snow with snow-capped mountains in the backdrop. Offering breathtaking views and world class recreational facilities such as a rejuvenating ayurvedic spa and a perfectly heated infinity pool, this resort is one which should be a must visit for every luxury adventurer.
Looking for something from Delhi? Crowne Plaza Greater Noida is perfect. It's close, has a gorgeous pool, sprawling ambience and all the amenities you need for that perfect bachelorette party!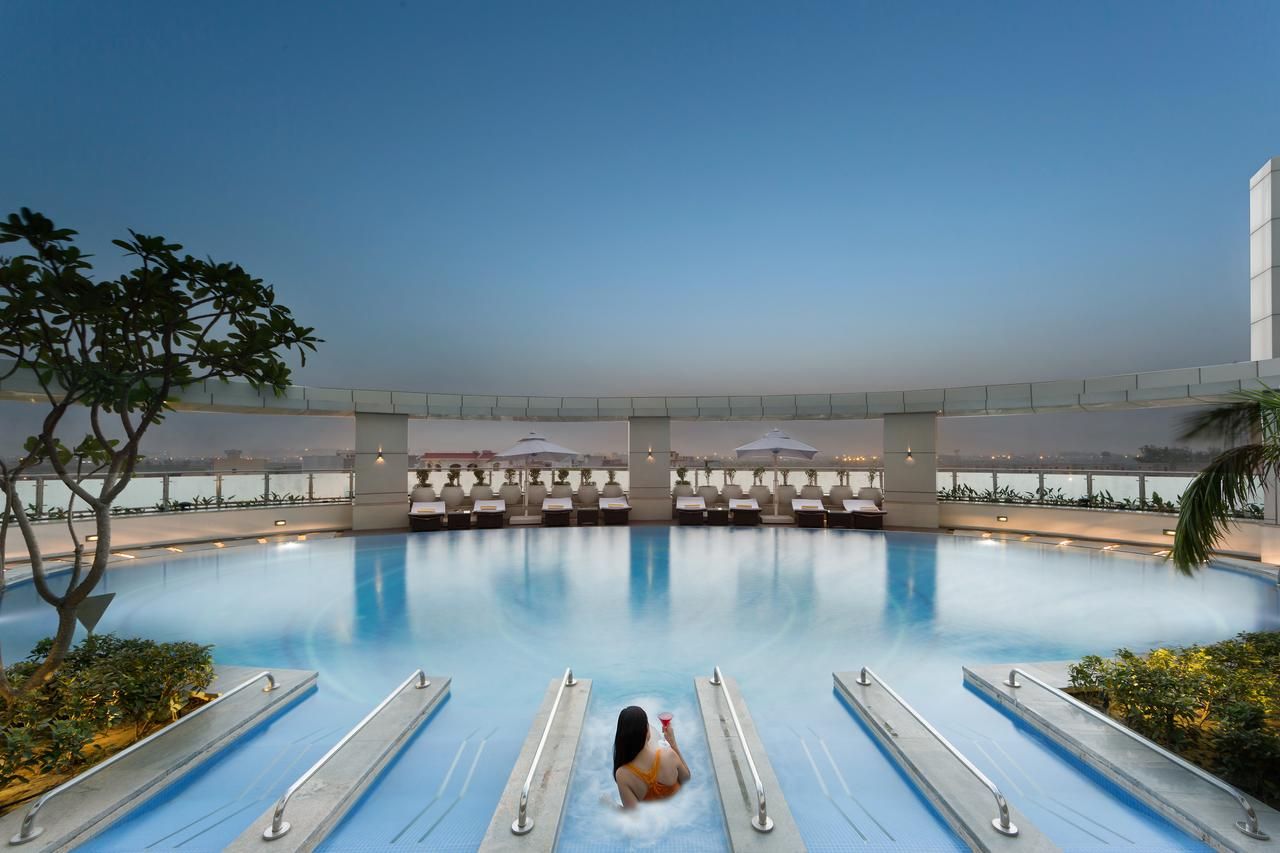 Nothing like an island bachelorette! Pristine turquoise water, pearly beach, and the raw wilderness of untouched forests that stretch till the sparkling ocean is what you will get at Barefoot. Once you are in, you don't need to step out for anything.
Want something that is close to Mumbai city? Machan, the treehouse resort at Lonavala, which is just a couple of hours from the city.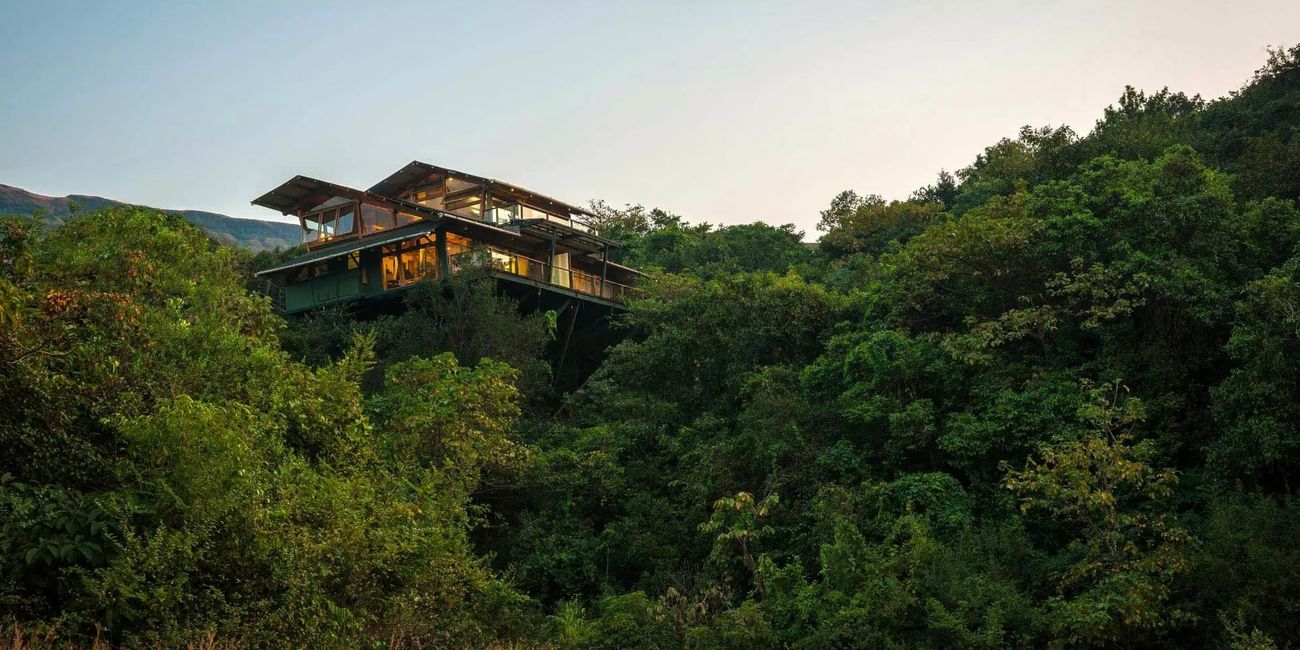 Image via Machan, Lonavala
Looking for an adventure close to Bangalore? This staycation resort at Kabini Reserve is the ideal place to stay for the region's best wildlife experiences – such as boat safaris on the Kabini River, coracle rides and bird- watching walks.
Guzzle down delicious wines as you celebrate your bachelorette with your girls at the Grape County in Nasik. It's an eco-resort spread across 200 acres and has a huge manmade lake inside it. Just pop a bottle of wine and kayak away with your squad!
Planning a budget bachelorette trip? Here are 20 cheapest wats to have a kickass bachelorette party!
Also read - All The Bachelorette Party Ideas You'll Ever Need!