This Bride's Flashmob To Surprise Her Groom Is Taking Over The Internet!
BY Sakshi | 14 Jan, 2019 | 2440 views | 2 min read
Wanna be a cool bride at your wedding? Then take some ideas (and courage) from this Bangalore bride, who planned an entire flash mob with her friends, family members AND her husband's friends to surprise her groom! Yup, Ruchika is a true blue new age bride, and her #instaflashmob to surprise her groom has gone viral!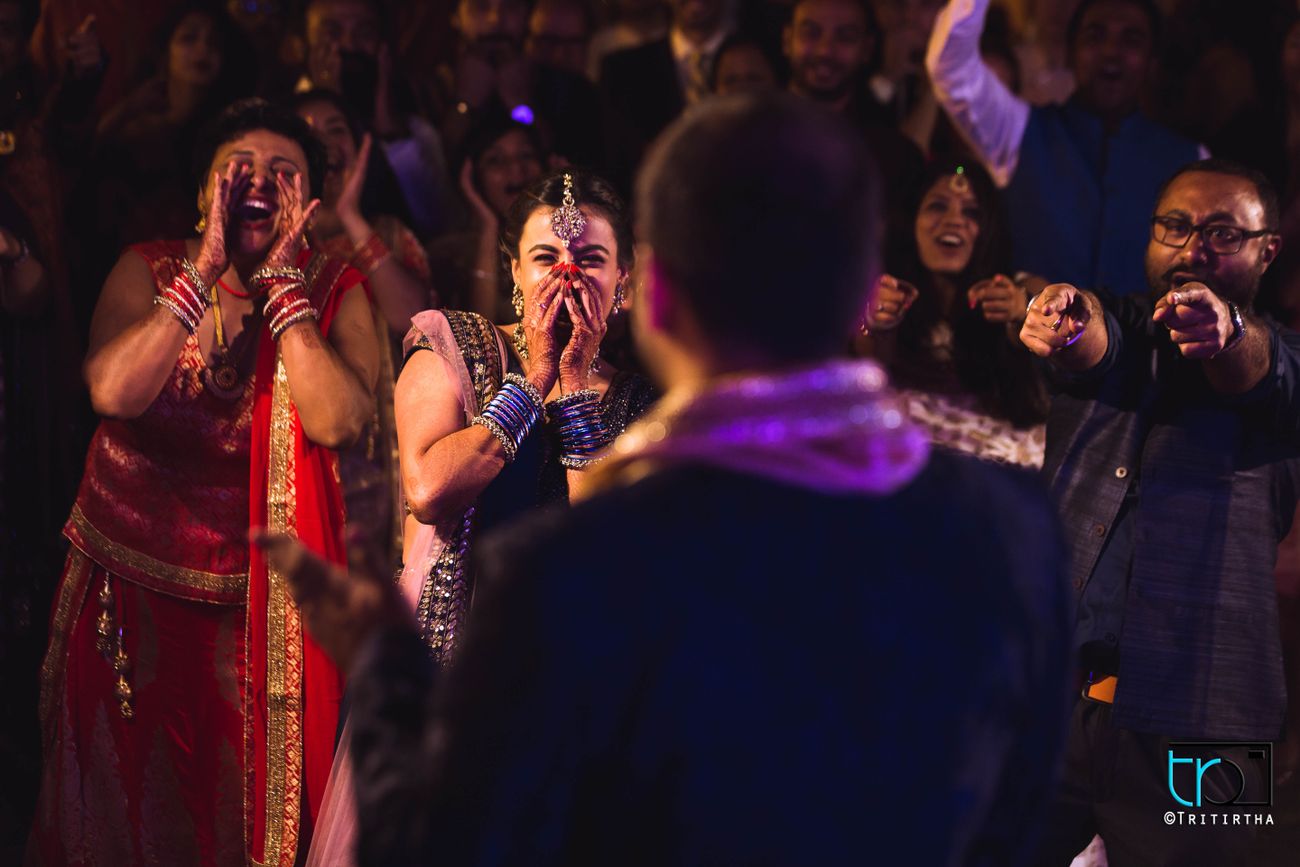 Take a look to at the video to see just how cool this bride was!
 

 

 

View this post on Instagram
Yup, now that's one bright and happy flashmob isn't it? There's another very sweet moment from this wedding, Ruchika's younger sister, who is wheelchair bound, and her danced on their fave childhood song!
From the Bride:
"When I first met Vikram's closest friends, he gave me a heads up – they are not into Bollywood. Later that night at the party, around 3 am, somehow everyone was dancing to Tamma Tamma. This song then went on to become our fun way of teasing Vikram about his initial heads up ;). I recorded a preparation video and sent it out to all the wedding guests. I was slightly nervous about whether people would actually prepare it. The beauty of the flash mob was having all our loved ones dancing together to this song under one roof. It was a precious moment. Vikram just clapped and laughed along!"
Photography and Videography by TR Photography★ 5 .