This Couple Chose Coordinated Outfits For Their Engagement From Manyavar And Mohey
BY Garvita | 21 May, 2019 | 2332 views | 3 min read
Engagement is one pre-nuptial ceremony, where the couple gets to experiment the most with their outfits! Be it traditional, fusion or modern contemporary, they have an option to pick any style for this ceremony. However, the concern arises when the couple wishes to coordinate their looks, because finding both the outfits under one roof ain't easy.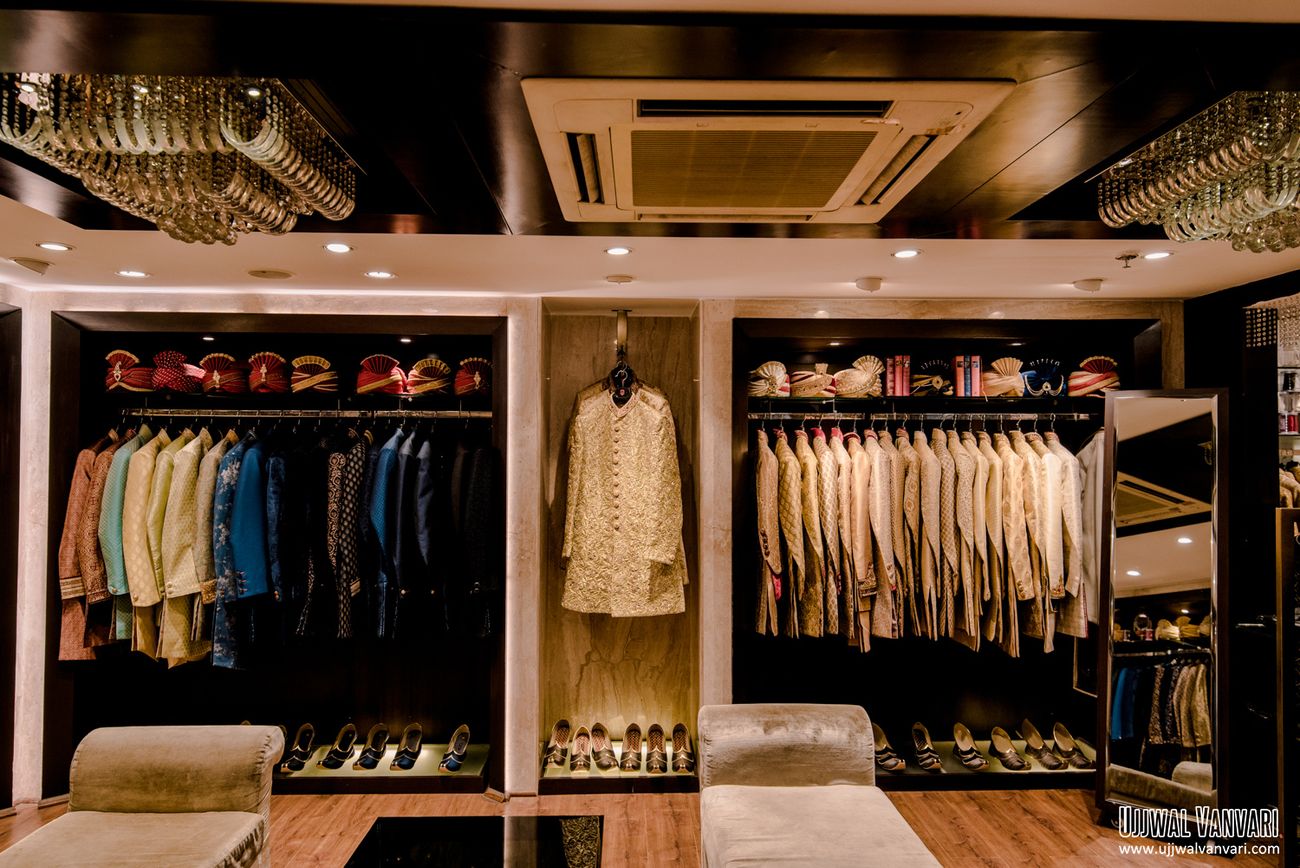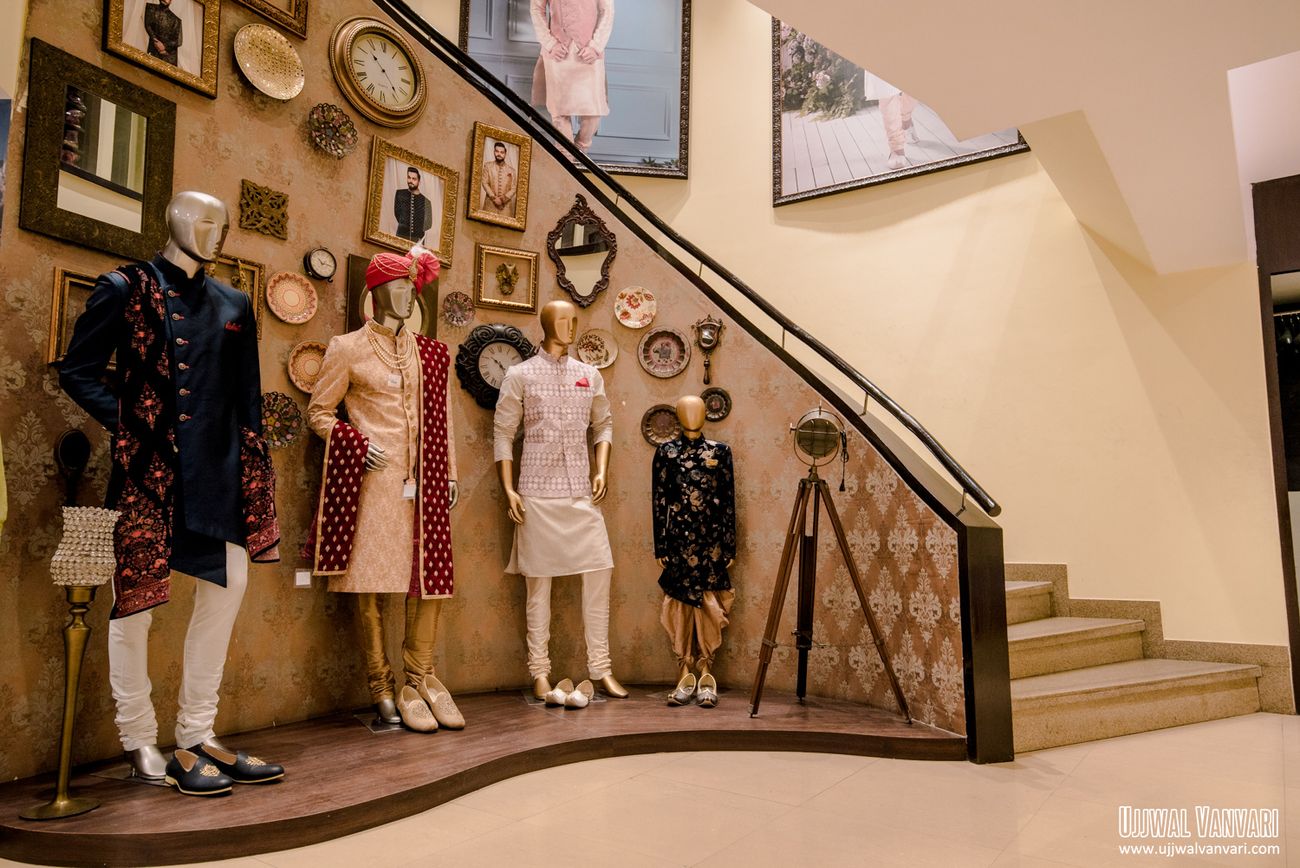 While Kshitij was spoilt for choice when he came to select his engagement attire from Manyavar, Monika was equally excited to choose from the exquisite range from Mohey. We can't thank Photographs by Ujjwal Vanvari enough for capturing this exemplary shopping experience so beautifully.
When we asked Monika about the idea behind coordinated attires, she explained "it'll help us exude compatibility and love, and the pictures would turn out to be a lot more timeless and stunning".  
Once they managed to shortlist from the plethora of options available at the store, the couple was confused with two styles - indo-western and traditional. That's when our InstaFam stepped in, and helped the couple select their perfect engagement looks. Check out the pictures, and witness their journey towards the quintessential, coordinated outfits from Manyavar and Mohey! You would really want to see what they finally chose! :D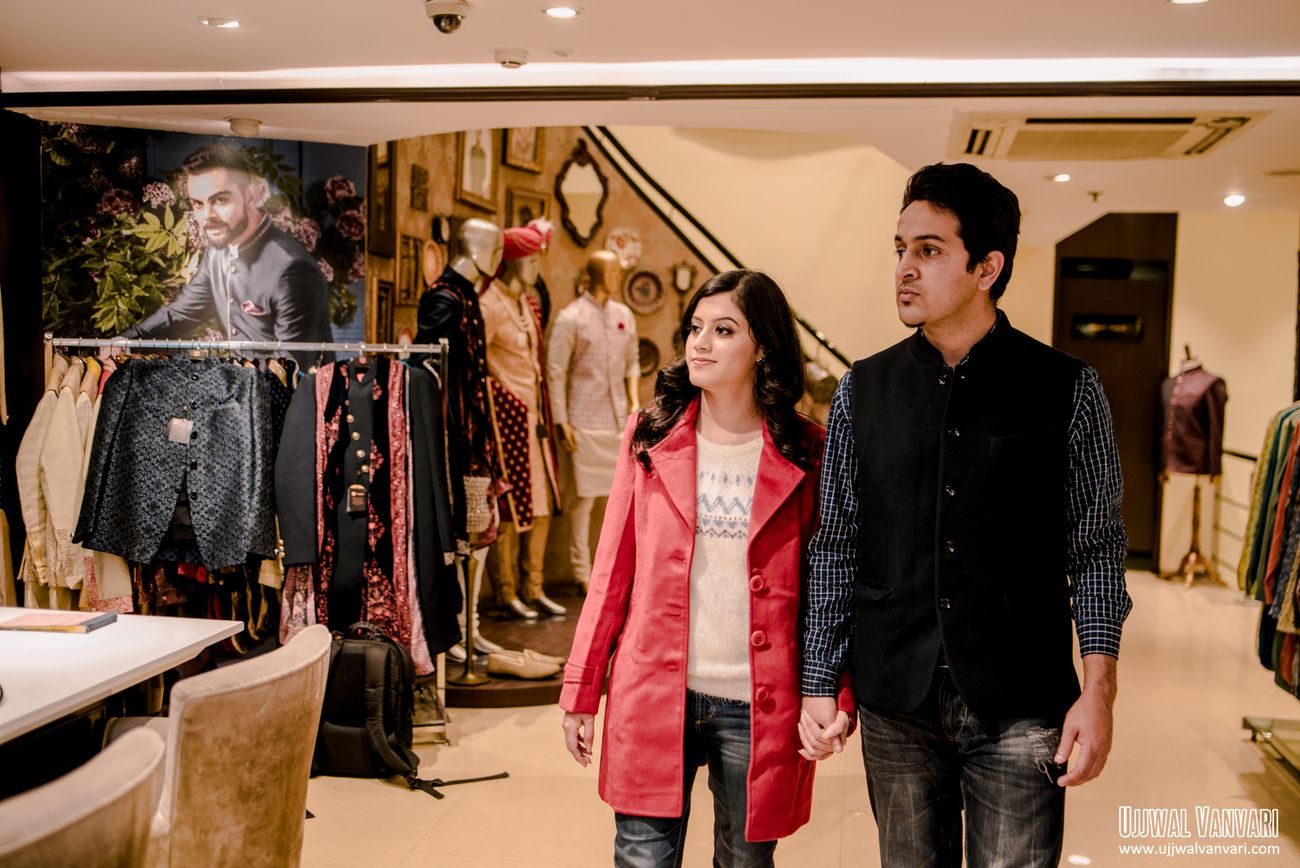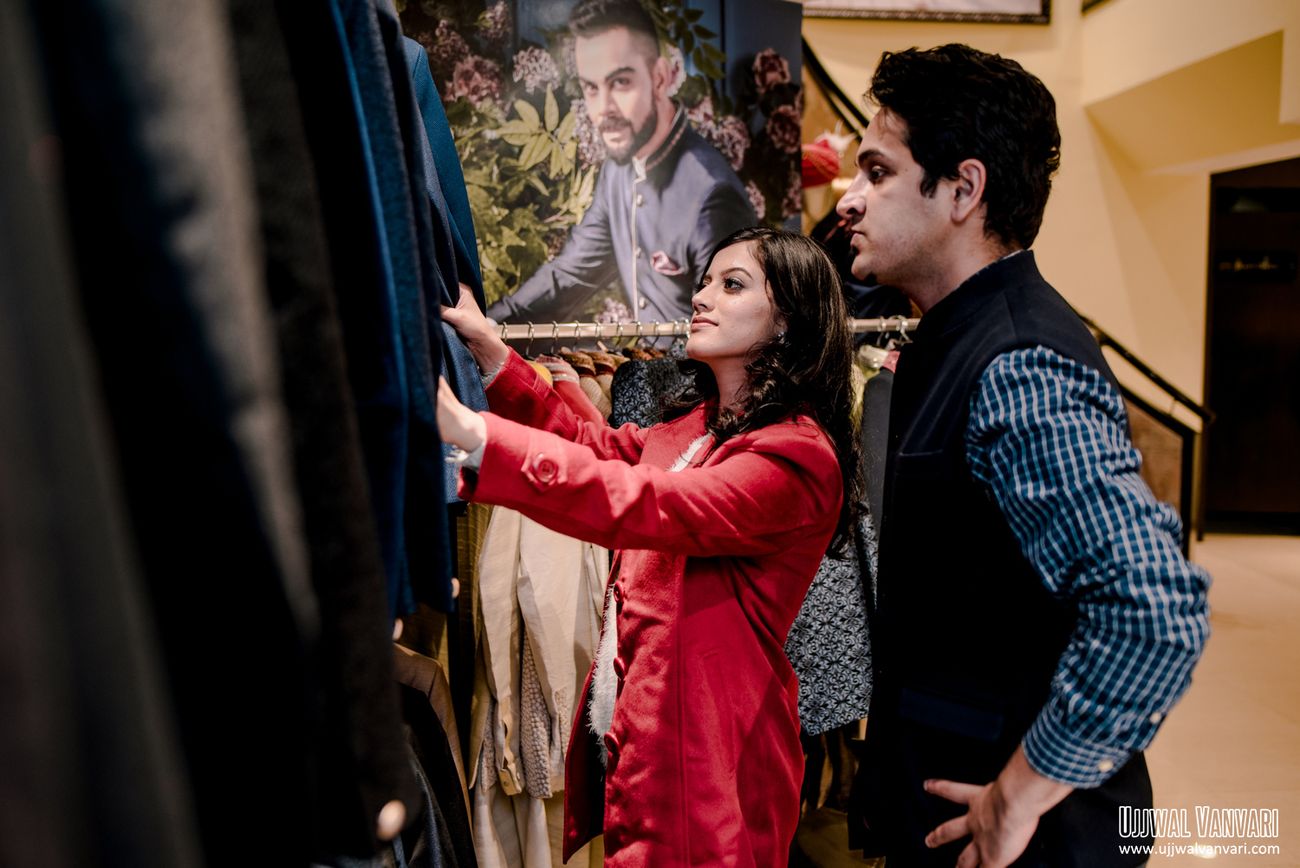 Initially, the couple had planned to check out Manyavar and Mohey's indo-western collection ! The bride-to-be fell in love with a gorgeous, embellished steel grey gown, while the groom-to-be zeroed in on a combination of bandhala suit and fusion pants with grey undertones, to complement her attire. 
They both looked amazing, to say the least. And the attires beautifully amplified their personalities!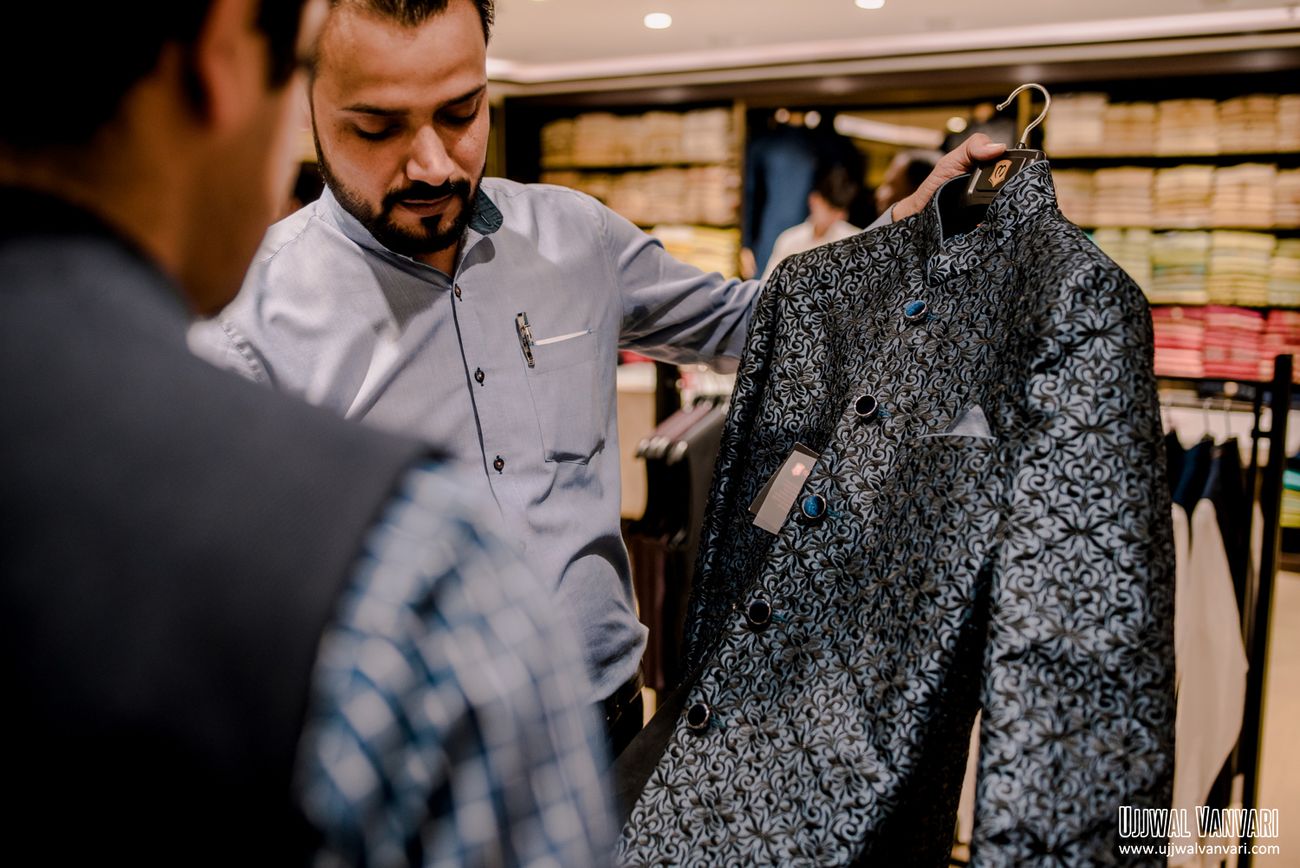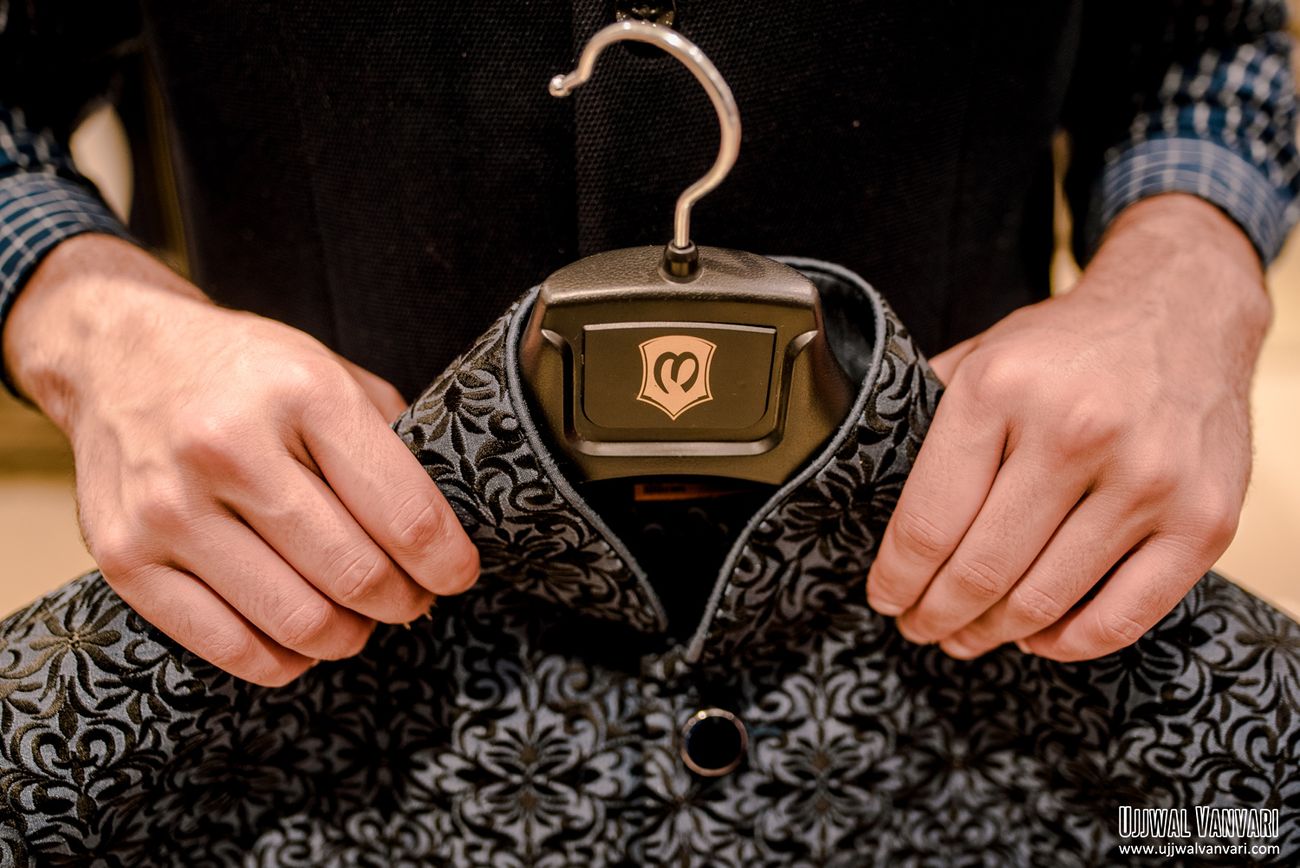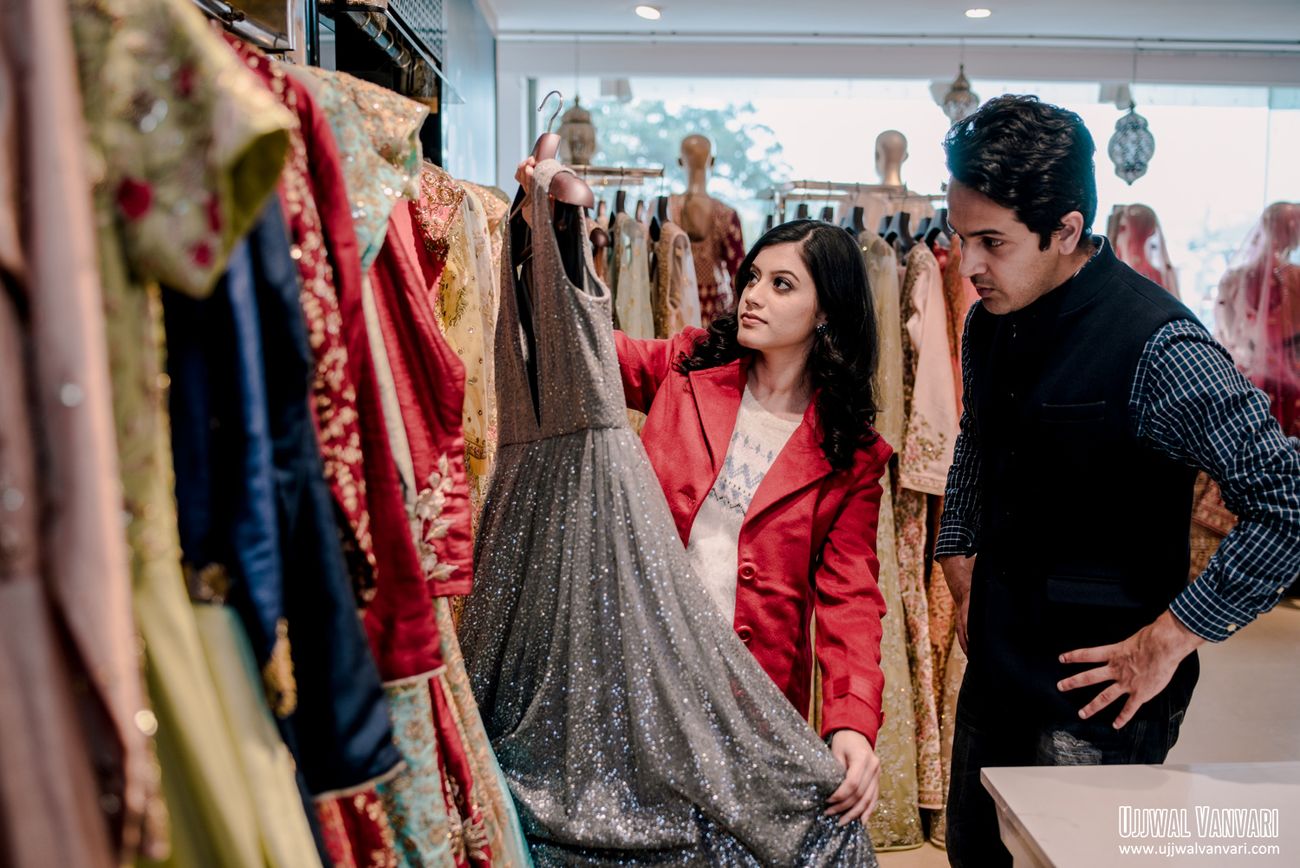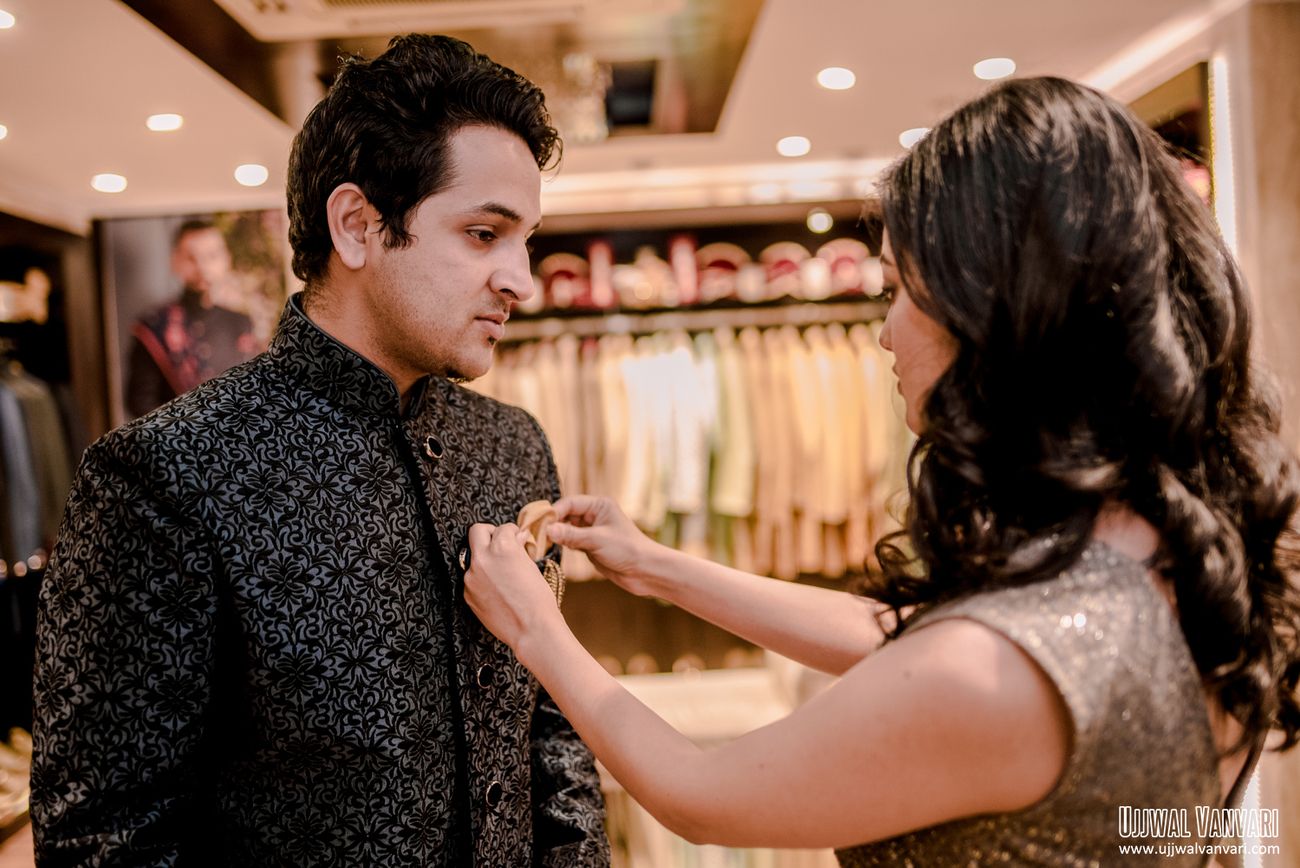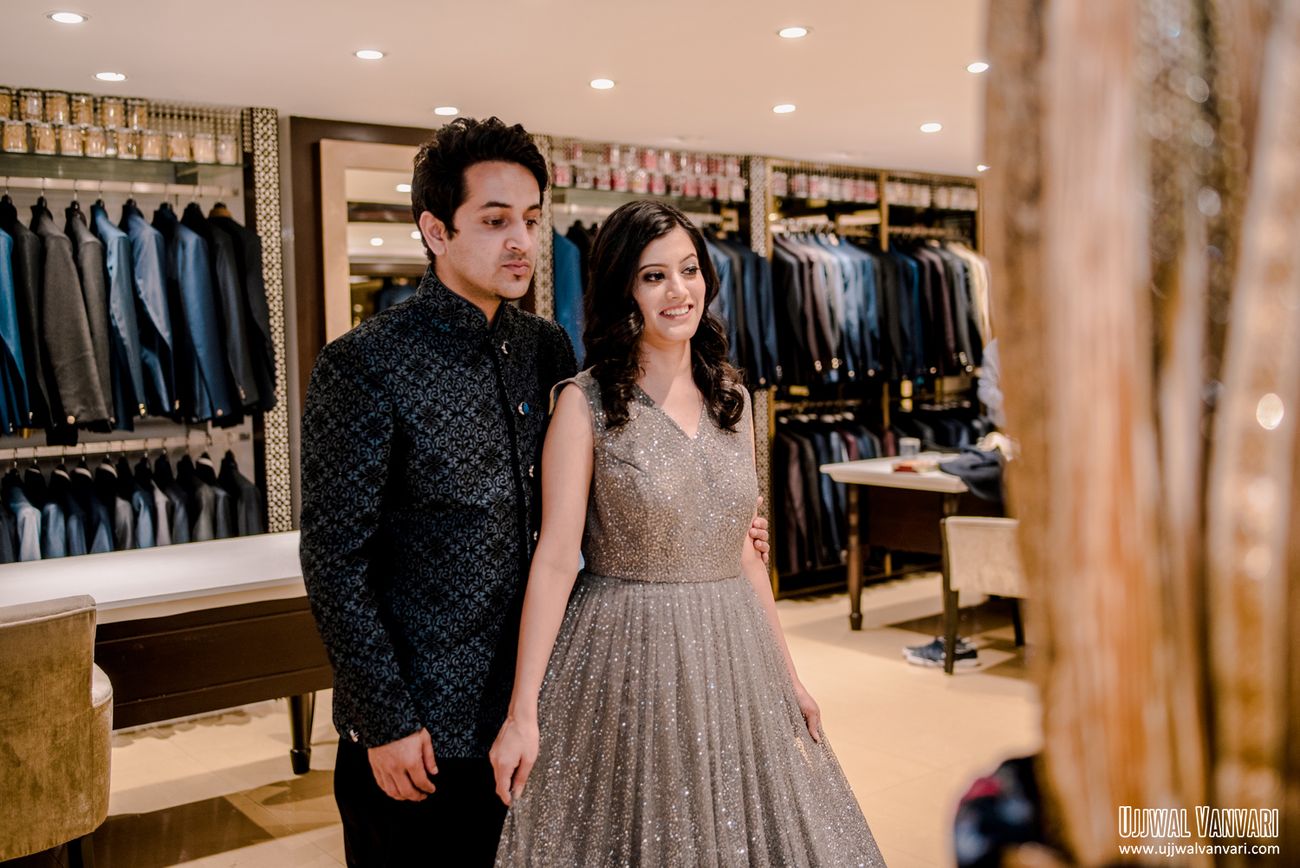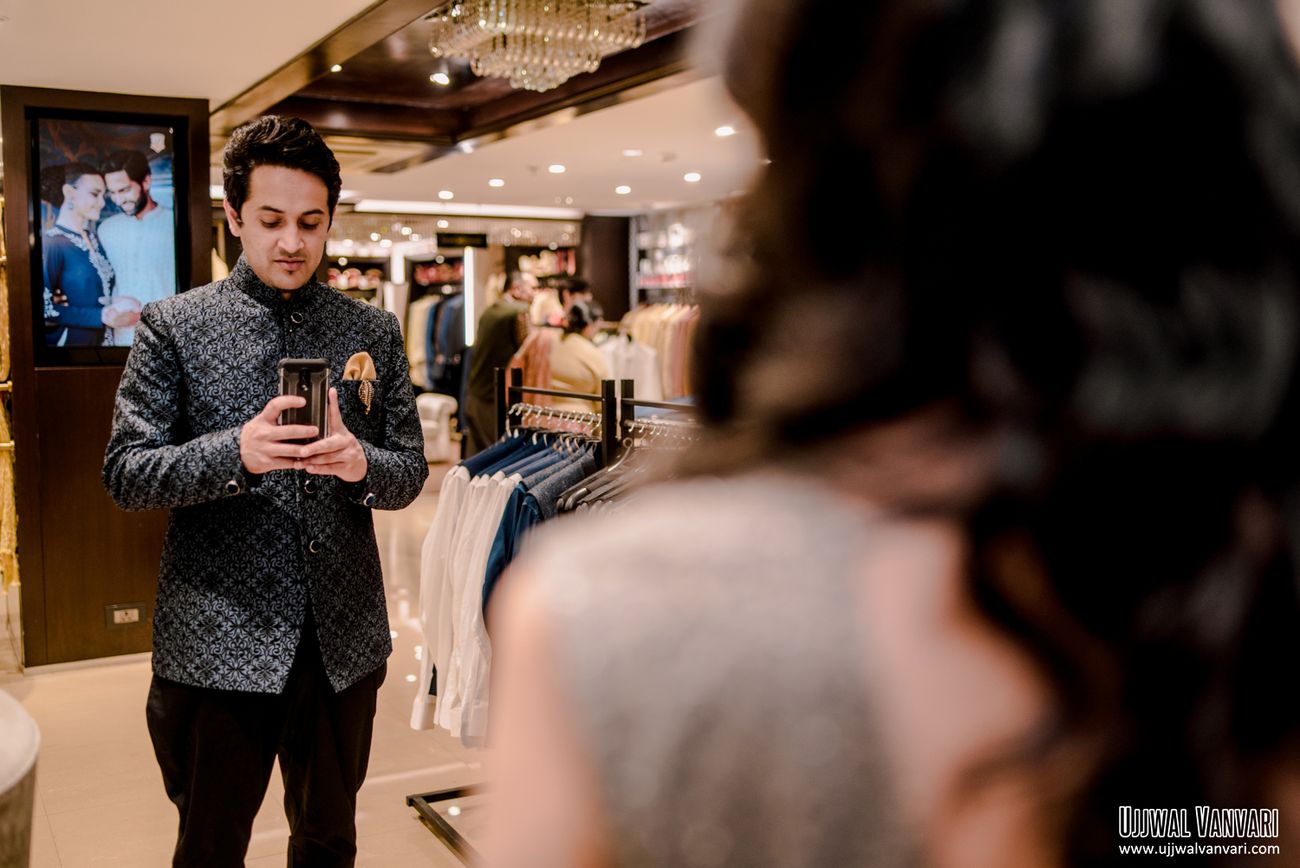 But as soon as the traditional wear caught their attention, they knew they had to try out that as well! This time they chose navy blue as their palette, and tried a lehenga in an offbeat color combination and an indo-western in angrakha style with an asymmetric hemline, paired with a printed dupatta. Loved how they exhibited grandeur and class altogether. Trust us, there is something uniquely magical about Indian wear!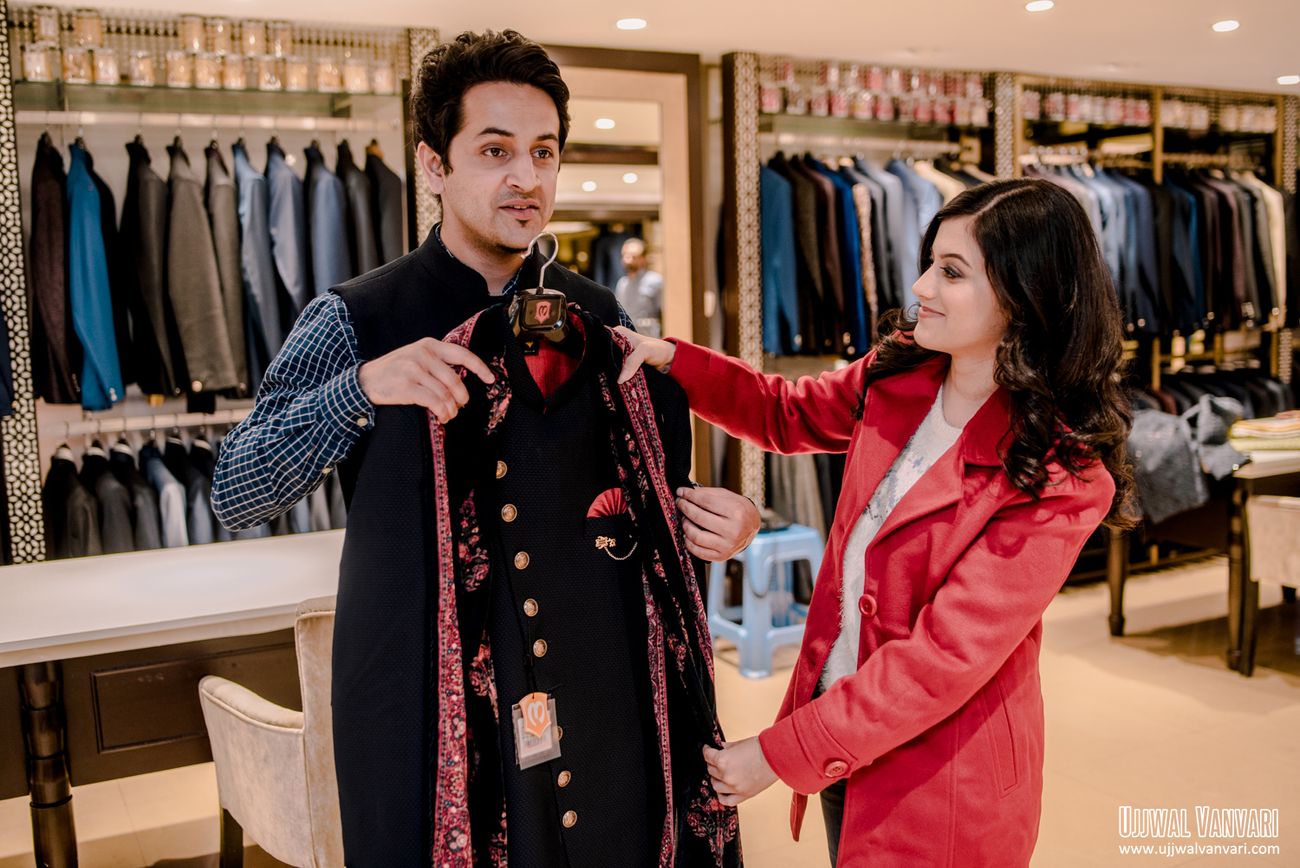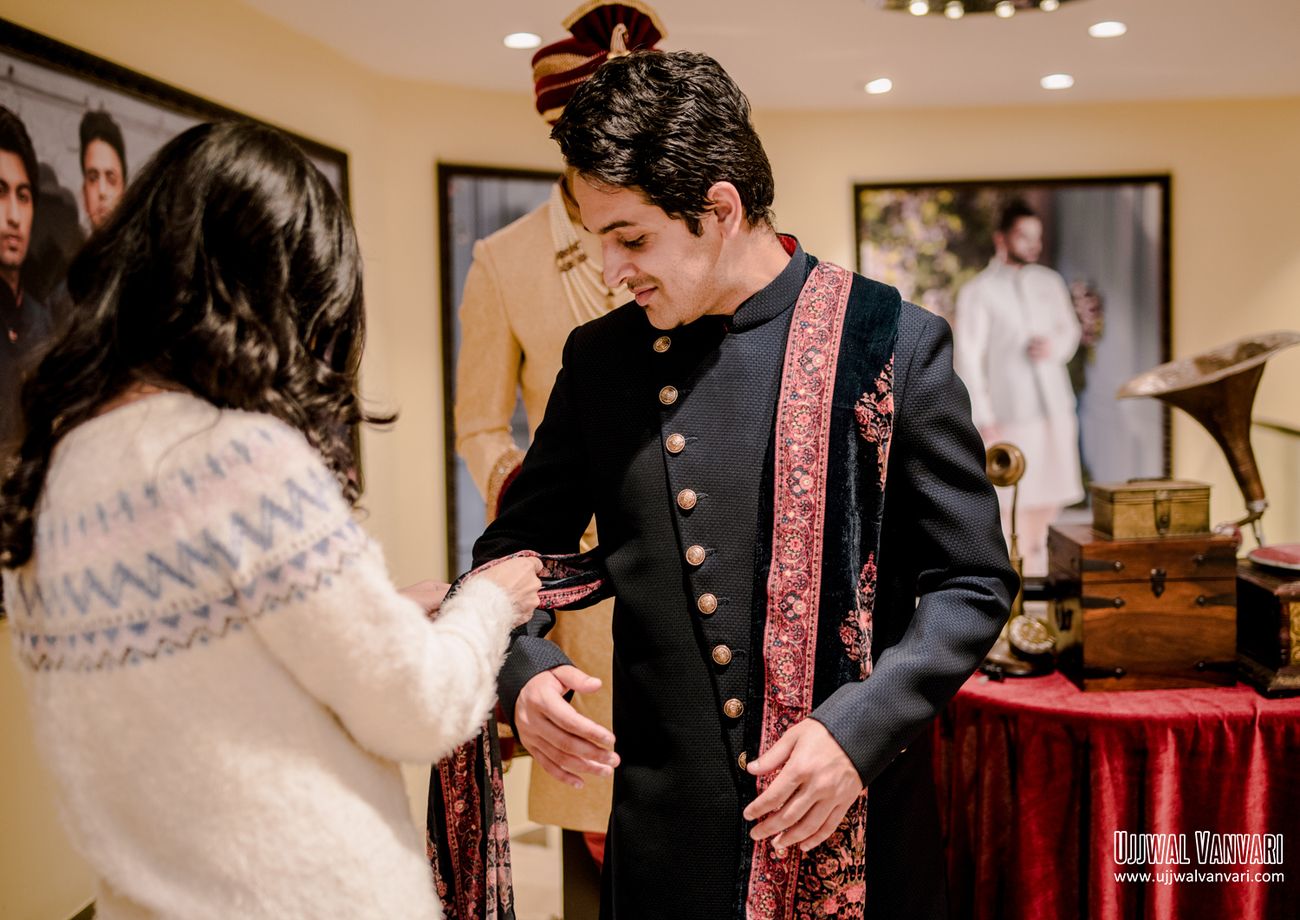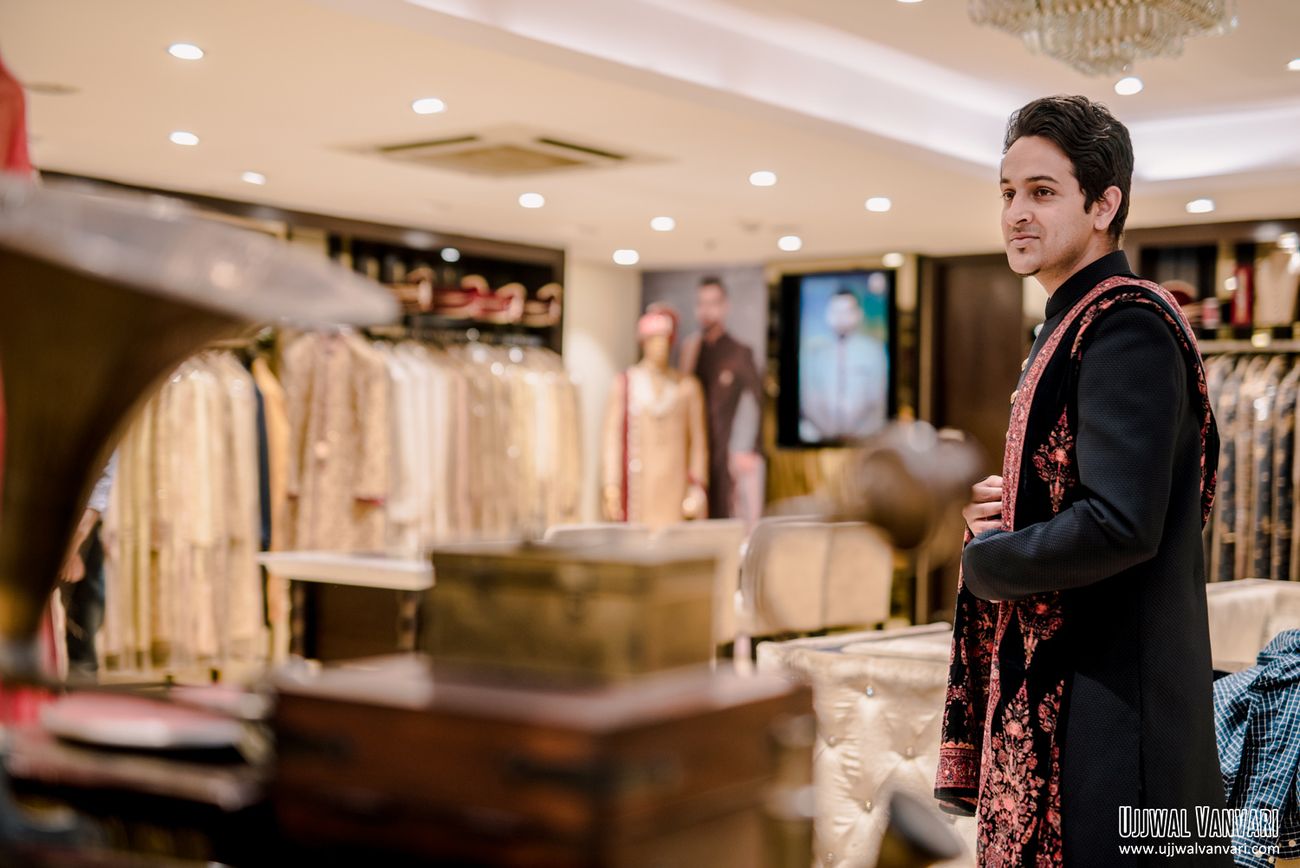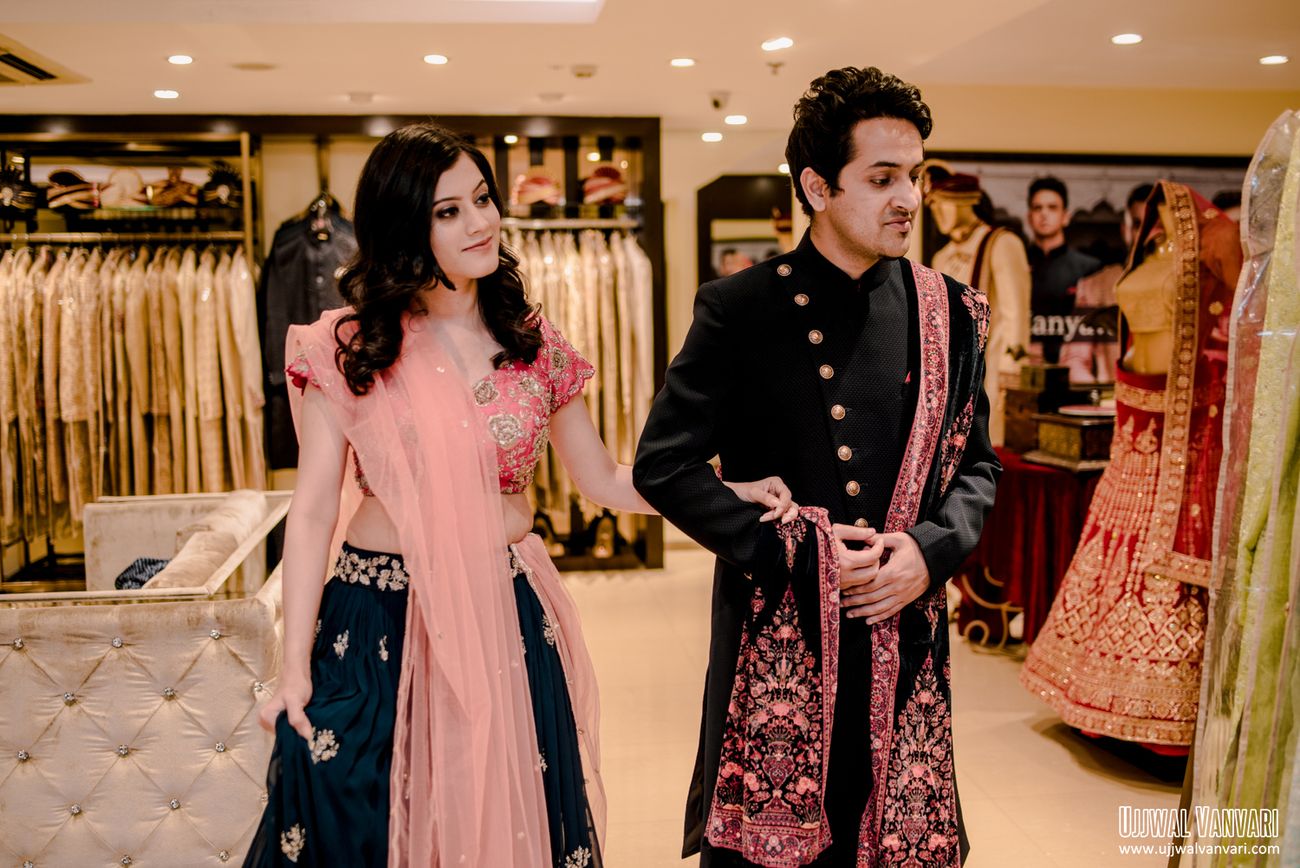 By this time the couple was in a major dilemma, and to help them make a final decision we asked our Instafam to pick their favorite looks out of the two. Guess whaattt? The look that got maximum no. of votes was the timeless traditional attire! The couple truly rocked this classic yet trendy navy blue hue, and the Instafam felt it's apt for a modern-day engagement. Clearly, more visually appealing to the eyes!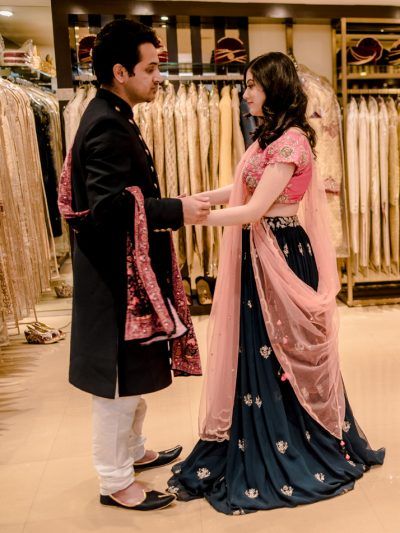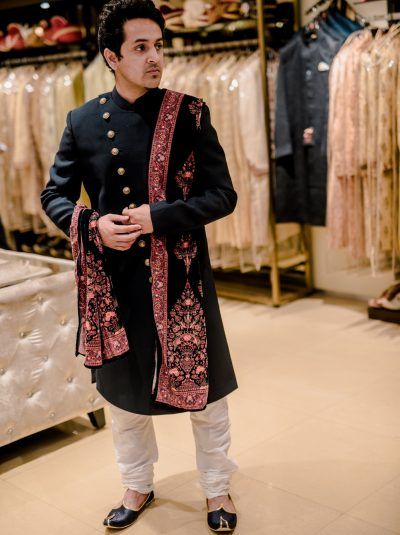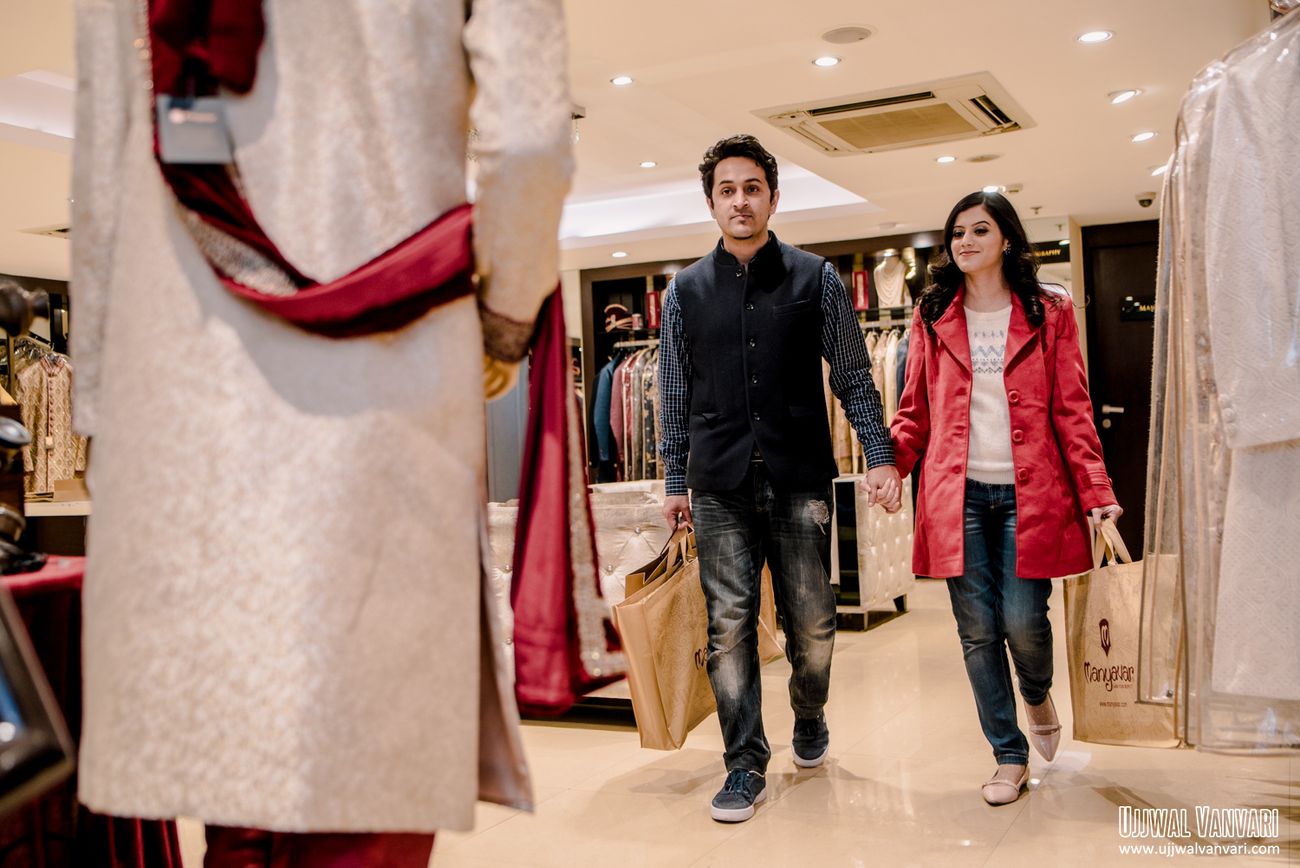 Talking about her experience, Monika said, "We had a wonderful shopping experience at Manyavar and Mohey. We were totally awestruck with the collection available, and the staff was extremely courteous and provided us with the right advice that helped us select what we had always envisioned to wear at our engagement. The finest quality and value for money, was indeed fascinating! We are now super excited for our special day."
Shot by - Photographs by Ujjwal Vanvari 
So glad that we could help them select their stunning engagement outfits and make their ceremony even more special!