Unique and Fun Ways To Personalise Your Bridal Jewellery!
BY Apoorva | 25 Oct, 2017 | 2260 views | 4 min read
Always loved your grandmum's heirloom necklace but can't wear it on your wedding day as it doesn't match your new set? Now there is a way to do that! Personalize it.

Image via Avi & Nina's Real Wedding and Naaz & Gurvarinder's Real Wedding
Engraving
This is the simplest and the most elegant way of personalising your wedding jewellery. You can get your engagement rings or wedding bands engraved with whatever you like. It can be a phrase, maybe something that you both believe in or even your wedding/dating date. It's incredibly sweet and adorable. Most of the jewellers have this facility or you can pop into a big store like TBZ and get it done at an extra cost!
3-D Printing
You can create your own wedding ring by simply 3-d printing it! It's as unique as it can get. All you need to know what design you want the ring to be in and you can get it 3-d printed across 3-d printing facilities in India. Not only rings, you can also print pendants, bracelets or even a quirky matha pathi. Mirakin helps you from design to the final product without being too expensive.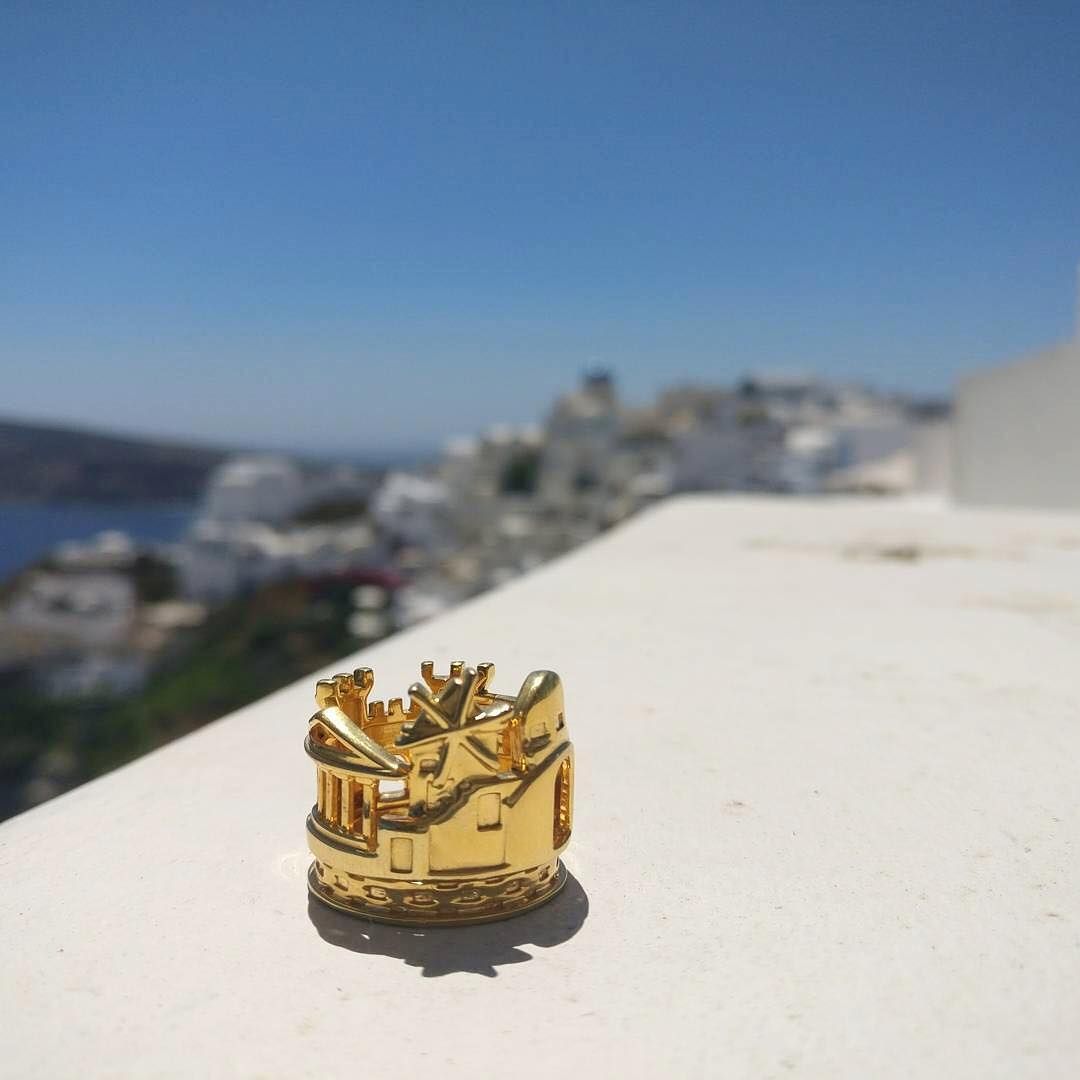 FingerPrint Engraving
Like engraving, you can also get your fingerprint engraved on your wedding ring. It's incredibly personal and completely unique too. Most of the big jewellers offer this service as well.  
Personalised Chooda
If you are a North Indian bride to be, your chooda is one element that you can personalize with your name along with your partner's. You can also include some fun elements like the date the proposal happened or even the wedding date. It's one thing that you will wear for a long time and even gets photographed immensely, so it's a good idea to get something unique done.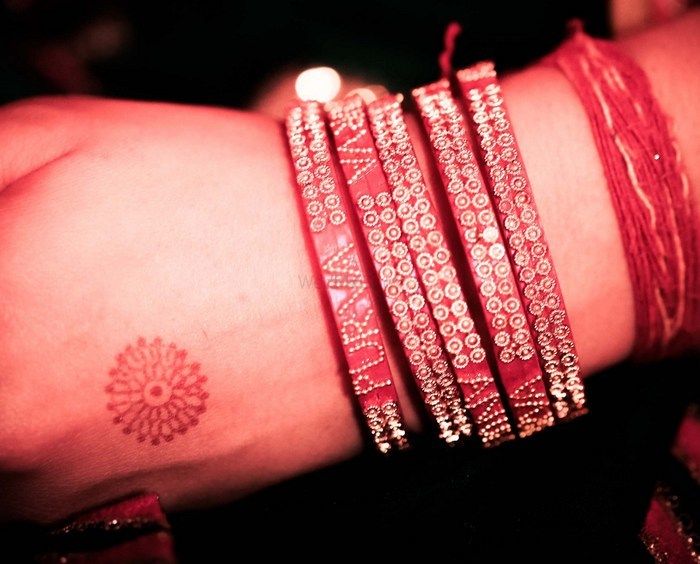 Image via Purva & Anurag's Real Wedding 
Voice Printed Gold Ring
Sounds too cool right? This 3-d print technology will capture your or your partner's voice and it will be printed on your ring. It can carry any message that you will never be tired of repeating to your partner till the end! You can buy and find it here. 

Image via Avi & Nina's Real Wedding
Heirloom Jewellery
Heirloom jewellery has an old world charm with nostalgia attached to it! But how can you include that on your wedding day? If you have a complete bridal set that you want to don, then you can get your outfit around it. Or you can just pick a few heirloom pieces and layer it along with your new jewellery. You can also use individual pieces on different functions so that they don't look out of place. Like a naath on the wedding day or the juuda pin on the mehendi. We love how Real Bride Nina showed her designer her heirloom pieces (grandma's necklace and mathapatti) and got the rest made in silver to create a whole set!
Designing your own
The best way is to do it up from scratch, the way you always dreamt of it. Remember Naaz, the stunning Real Bride who designed her own jewellery? Of course, it means more effort than just a visit to the jeweler's shop. It involves designing, finding the right jeweller and keeping it in your budget as well. But all of this is possible and the results are fantastic! After all, there is nothing more personalized like something that you created on your own. Gehna Jewellers does an entire line of bespoke jewellery for you.
Remember Ring
Keep forgetting your anniversary? This one is a God-sent for you! This one doesn't ship to India yet, sadly, but we loved the concept. The ring is designed to give a 24-hour heads-up notice about the impending anniversary. It does this by heating up to a temperature that isn't too hot but enough to make you notice. It has a microchip in it and connected to your smartphone via which you can set your anniversary date. How amazing is that?!