#FirstPerson: Here Is How I Designed My Own Bridal Jewellery for my Wedding...
BY Sakshi | 11 Jul, 2017 | 2849 views | 5 min read
Remember Naaz's wedding, the pretty pastel bride who wore some drop dead gorgeous jewellery? Well, we were very pleasantly surprised to know that she designed her own jewellery without any professional experience (which was no easy task btw!), and put a lot of thought and effort into it. So we asked her to tell us all about the idea behind it, the designing process, the effort, and of course the money that went into it! Over to Naaz now, who explains everything!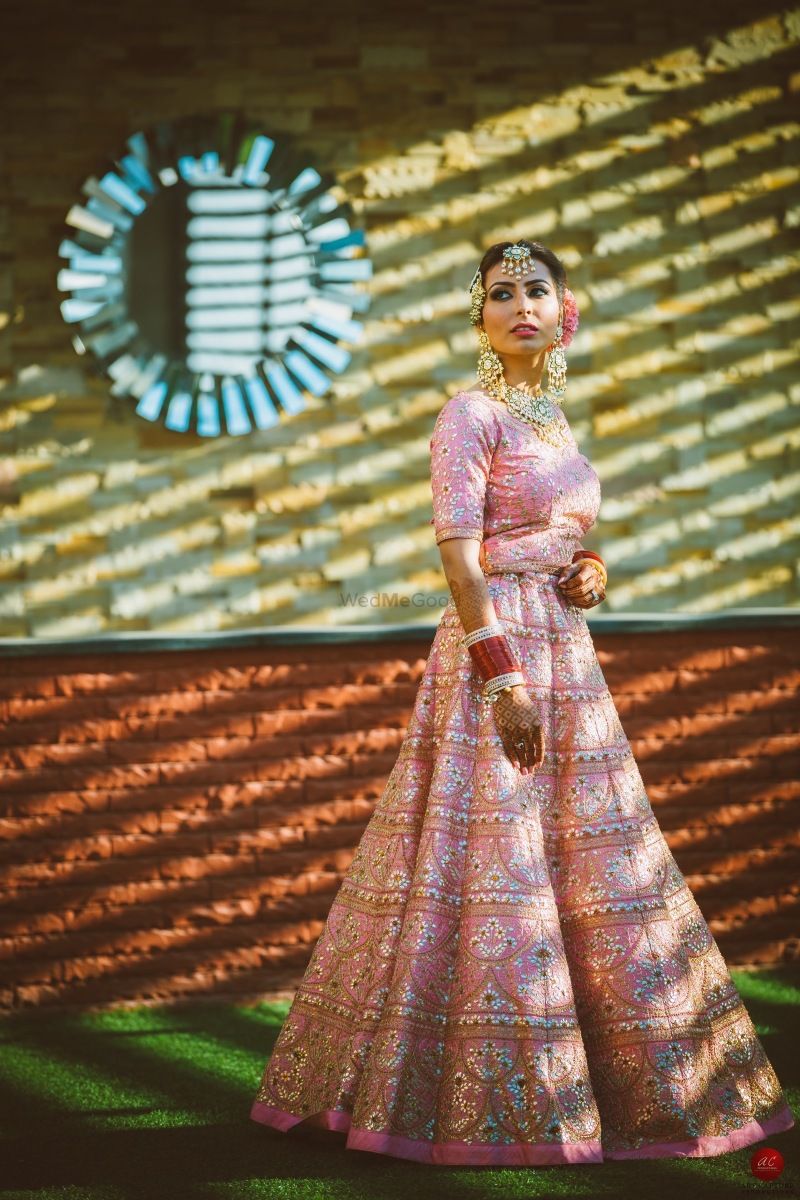 The inspiration behind the idea...
I didn't want to wear any design which was really common among brides. I planned to design my own jewellery because had a clear vision what I really wanted & how I really wanted to look on my wedding day. We went to many jewellery stores & tried to find what I was looking for, but I didn't actually didn't like any piece or designs. They were not that convincing and the big branded jewellery stores all had the same design with minimal changes in them.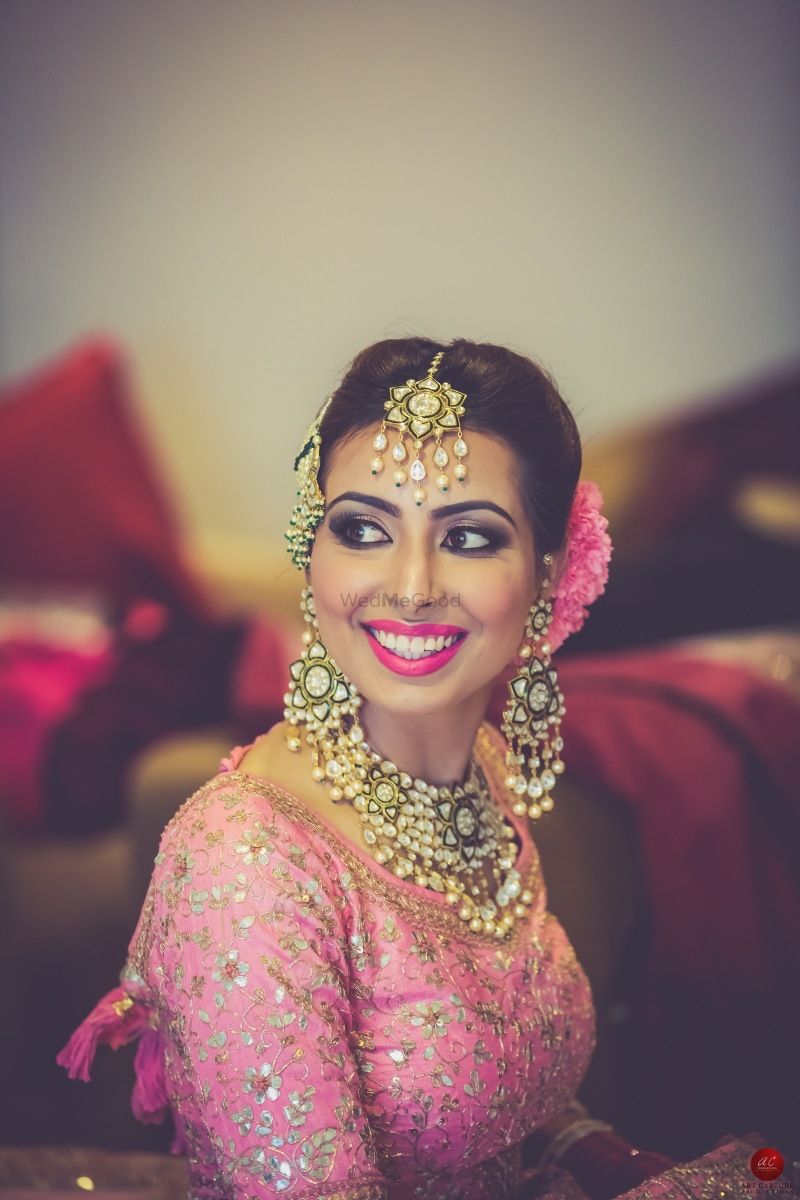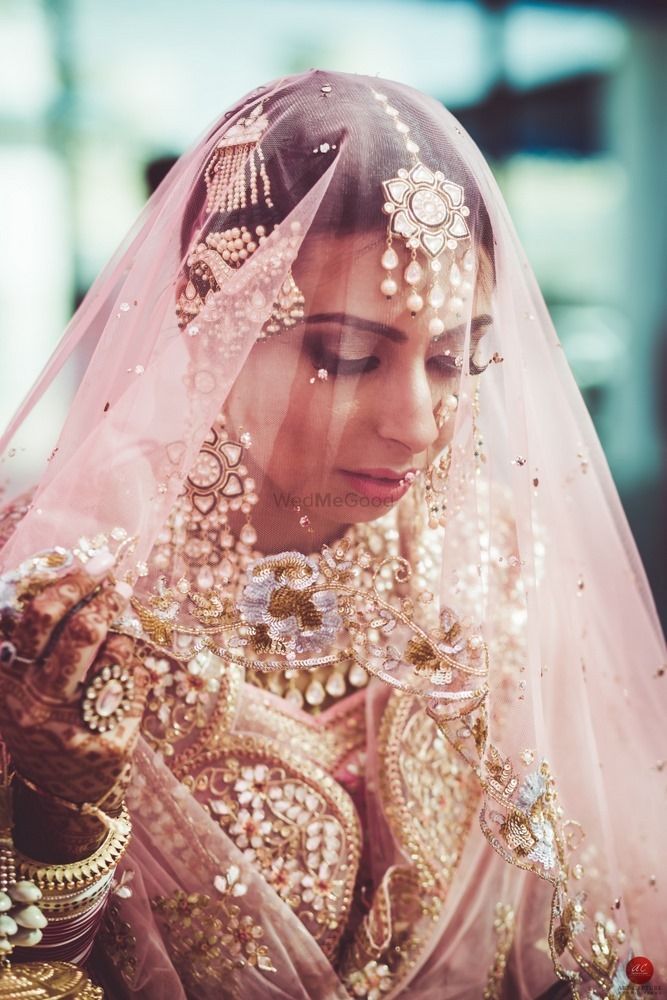 The idea I had in mind was a chic, bold & flamboyant at the same time. Since I am absolutely in love with ancestral jewellery trends which our great grandmothers flaunted back, that era really inspired me to design my own jewellery- after all, jewellery pieces back then were really bold & made a statement. I do not have a professional degree in jewellery designing, although I was running a boutique before wedding. But after this, I have been getting lot of offers to start jewellery designing from many jewellery designers, a lot of them based out of Delhi.
The effort that went in...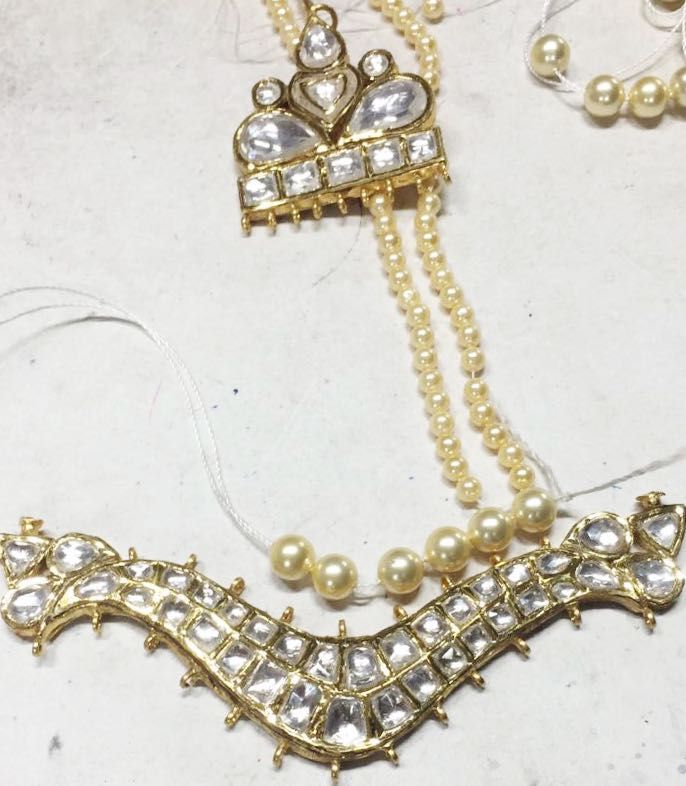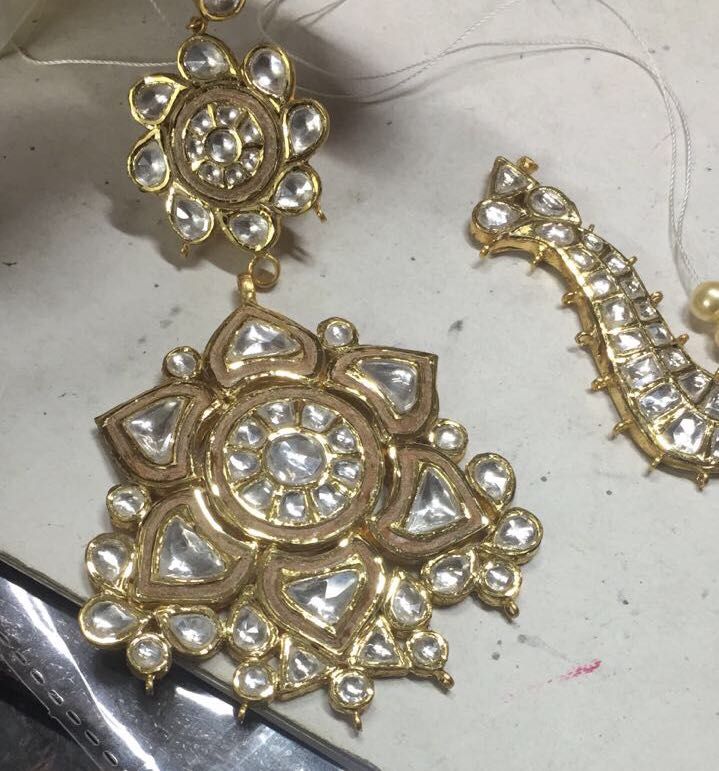 All the pieces I designed are really special to me because there was lot hard work put in. From rough sketches to size of each individual piece in the jewellery to the detailing, many memories strike my mind when I pick any piece from my wedding jewellery as every piece is special it its own way.
The designing process...
I stay in Chandigarh, and designed my own jewellery, which was brought to life in Delhi by jewellery designer Gaurav Gambhir. I figured out the perfect size of Nath that would suit my face was from the baby (kada) a sikh bangle which is available at any (gurudwara) sikh temple. I took the dimensions from that and started the designing process.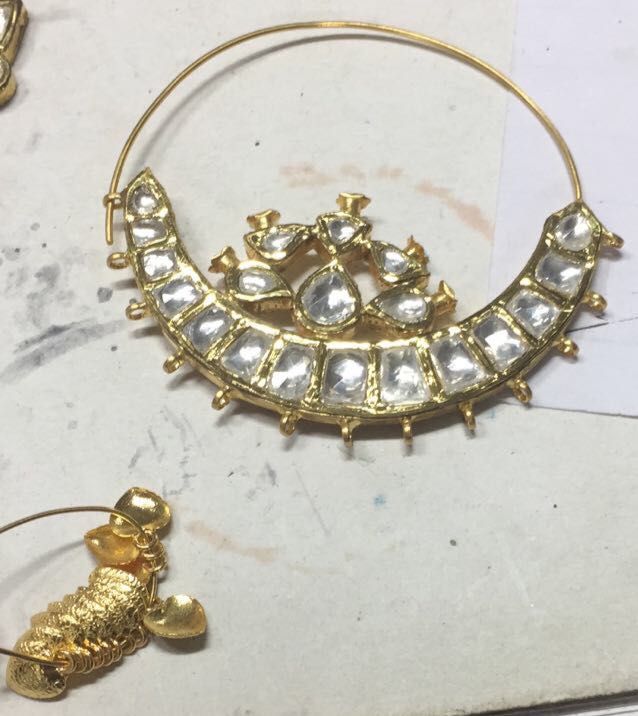 The stones and metal used in my bridal jewellery:
Uncut diamonds known as diamond polki (very very different from kundan)
22K Gold
Pearls
Emeralds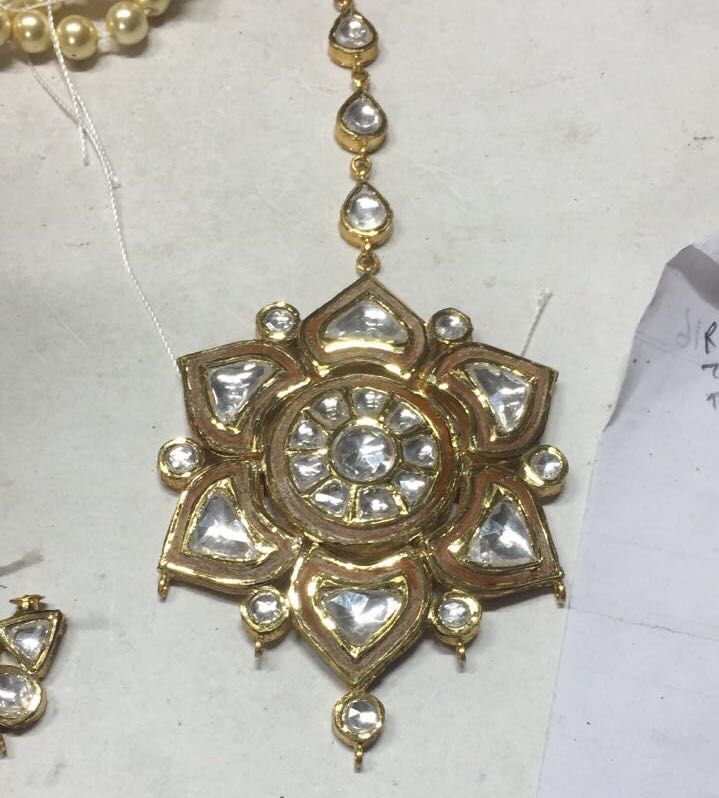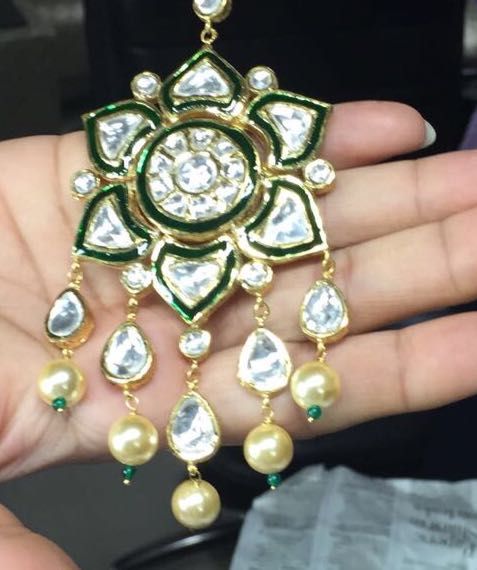 From uncountable trips to Delhi, rough sketches, measurement of each individual piece, measurements of diamond polki to be used in the jewellery, making the raw base (khol) of gold, there was a lot of effort that went into this. Pieces were sent for polish so that the original shine of gold could be achieved, then each piece of jewellery was sent for diamond polki setting which is a very very time consuming job. At last piroye was done of each the piece & (poth) was done for detailing in the end- all these things are done manually. I still remember I was with my jeweller when final piroye was done, as I could not afford to miss how my wedding jewellery looked as a finished product after so much of hardwork & wait because each individual piece took a minimum of 25 days.
Her favourite jewellery piece...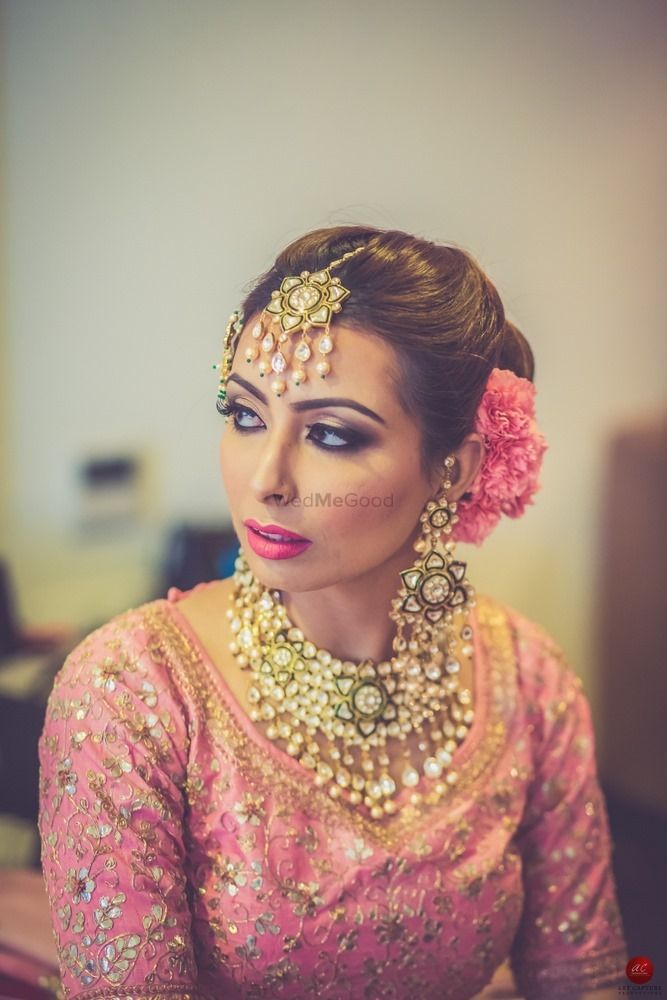 I love my earrings more than the others because they are the statement piece in my wedding jewellery. But I even love the perfect sized mangtikka, which can actually change the look of the whole face!
Lessons learnt while designing her own jewellery...
We simply go to the jewellery stores and pick it without realising that there is a lot of hardwork, detailing, time, money & pressure put in. My personal perspective has entirely changed as now I have started noticing the details one puts in, not to forget one should never buy jewellery without a hallmark and should always ask for purity certificate.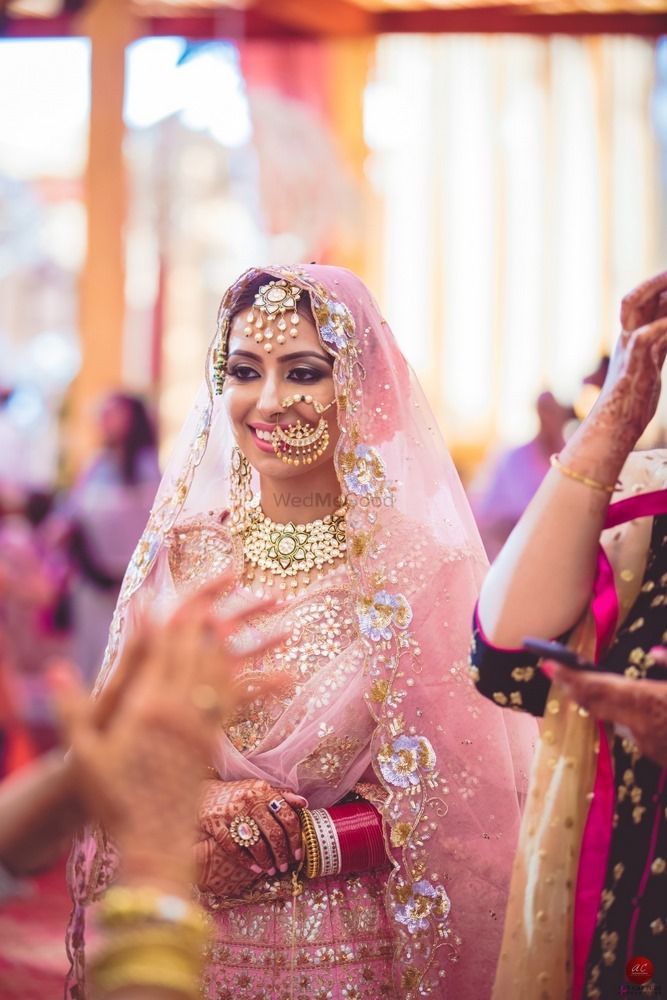 Tips for other brides planning to design their own bridal jewellery...
Be very sure of what design you want because no major changes can be done once the base is made as it is a very expensive & time consuming job.
Never ever forget to think about the details of the jewellery because it adds personal style
One should be very clear of the raw material used in the pieces (I myself did a lot of research and got all my jewellery material tested from the lab and got it certified too)
Never forget to weigh your pieces because a mistake of single unit can bring a lot of variation in the price of your jewellery.
Pay attention to the size of the nath, if you are designing one. The perfect size nath can never be wrong with any shape or size of nose, as it enhances your features on the face.
Never ignore your lipstick colour if you are rocking a nath on your wedding day, because lips will always stand out if you are wearing a nath.
Future plans...
Currently, I'm designing the jewellery for a bride based out of Punjab as she loved my wedding jewellery, so yes, after this experience at my own wedding, I could think of it.  I'm collaborating with Gaurav Gambhir who helped me with my jewellery too.
Wedding images via Artcapture Productions★ 4.5 . Bridal Makeup by Makeup Artist Parulduggal★ 4.7