Unique Hues We Spotted In Sarees Recently!
BY Apoorva | 23 May, 2019 | 10326 views | 2 min read
Sarees will always be the first love for any Indian bride-to-be. From heirloom sarees that are passed on through generations to the more modern ones, Sarees are one outfit that can never get boring. So when we spotted these amazing new hues in sarees, we had to share them all with you. Make sure you have your bookmarks tab on!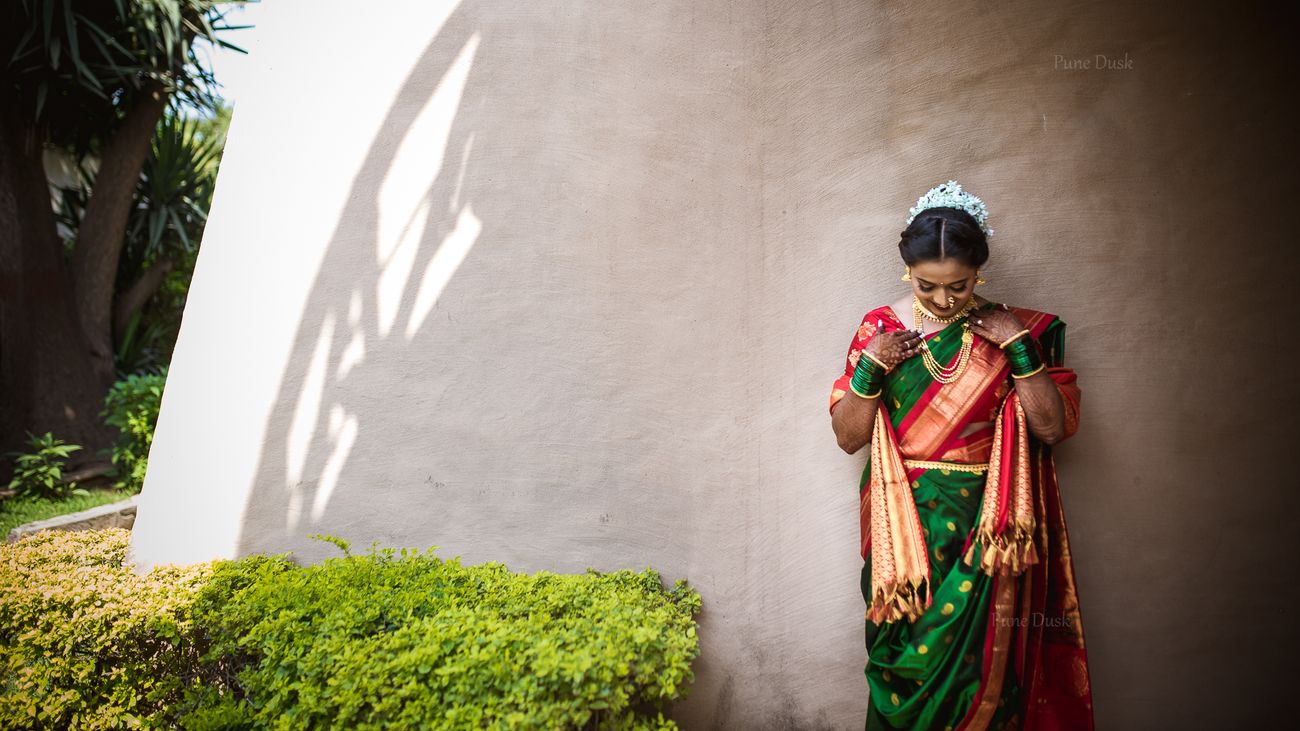 Image via Pune Dusk★ 4.4
This pretty mint green saree with tassel pompoms!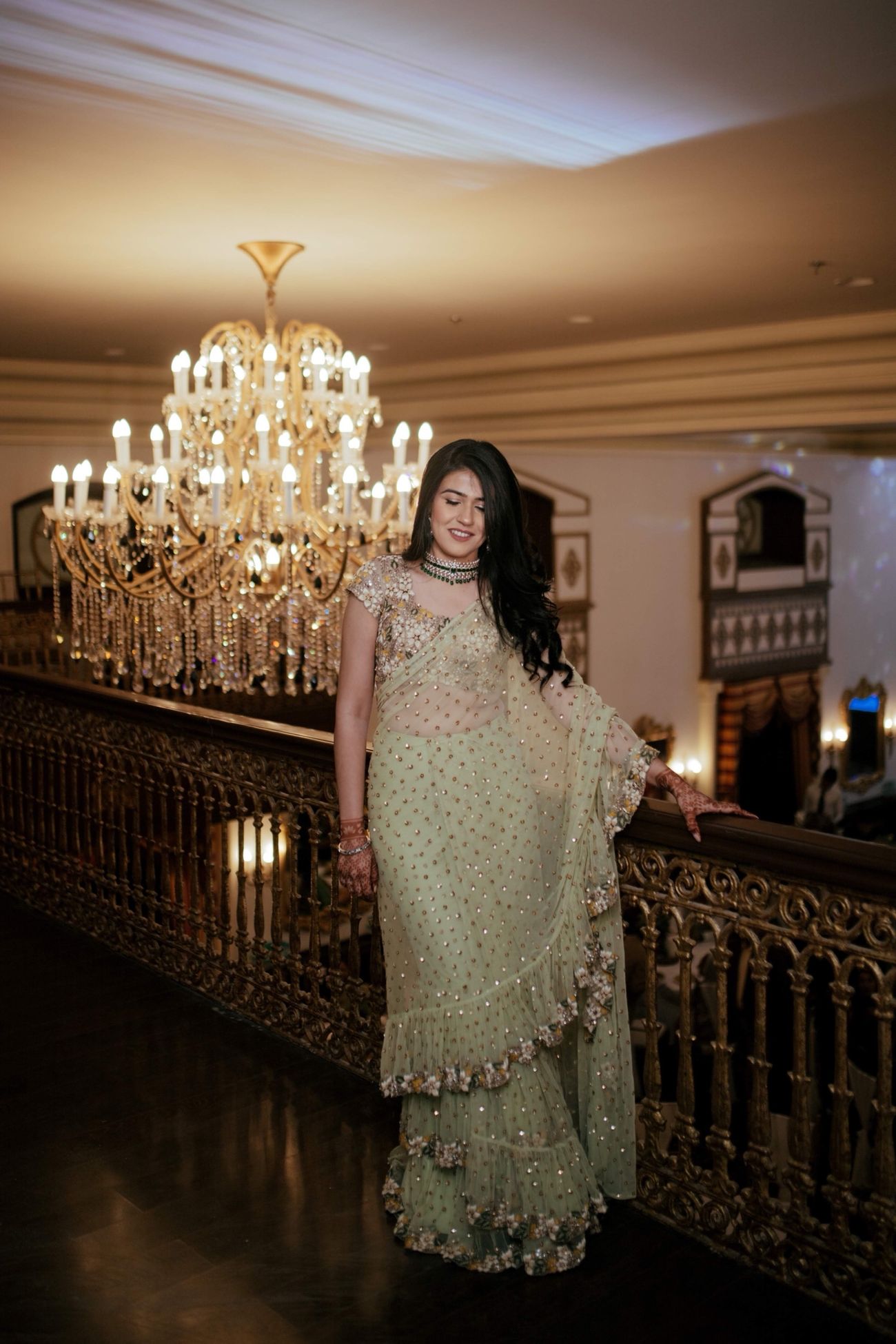 Image via Shaivee Verma Hair & Makeup★ 5
Gorgeous powder blue beauty!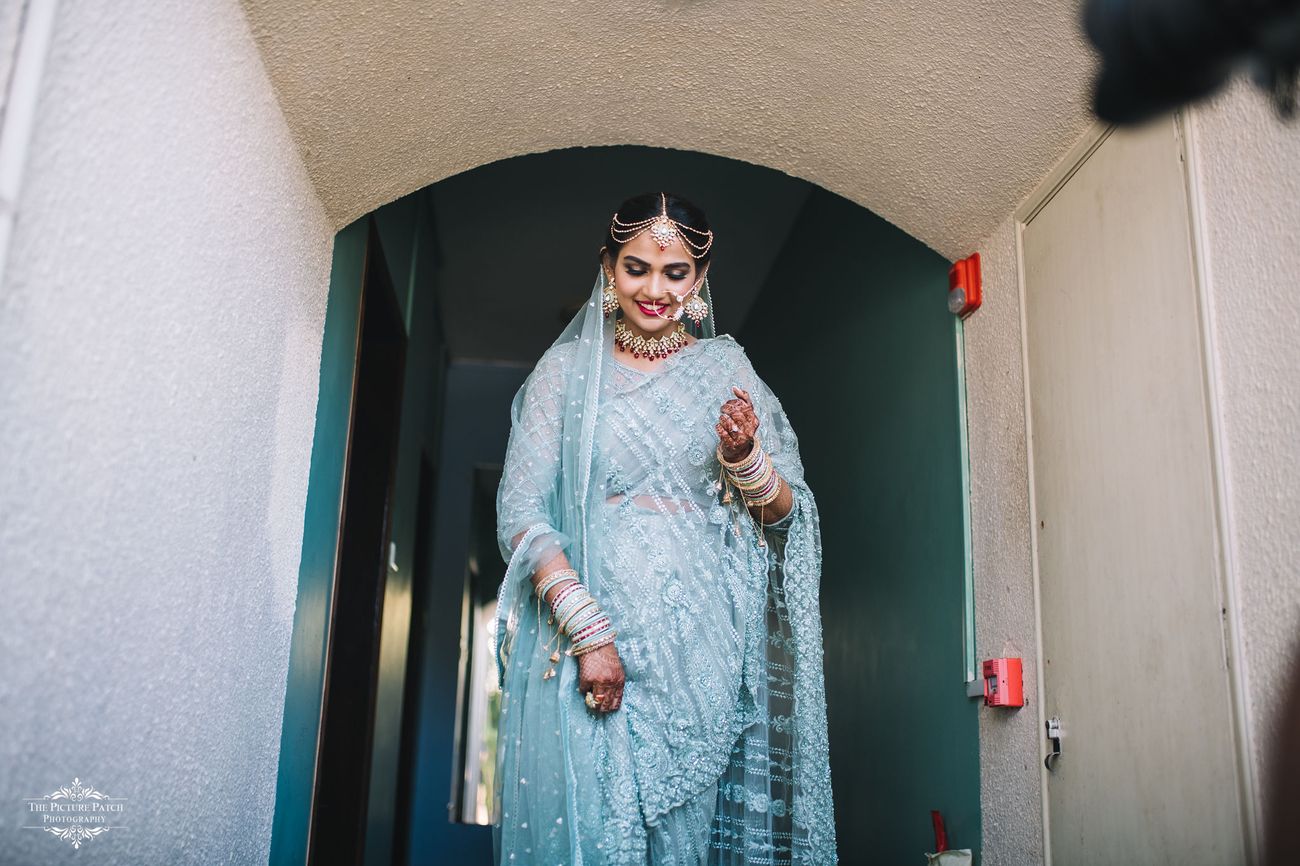 Image via Pukhraj and Iiro's real wedding 
Unique grey-silver hue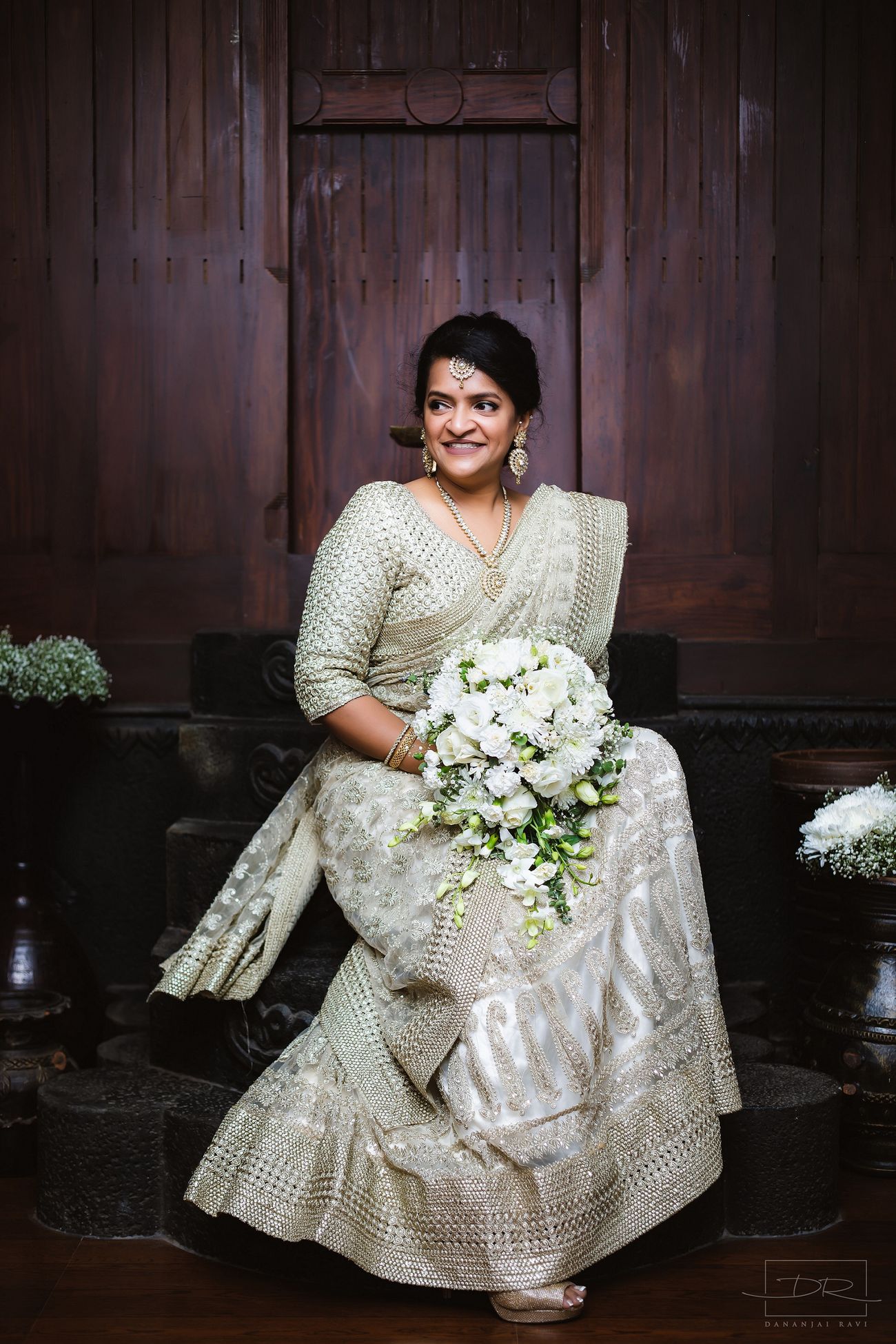 Image viaDR Photography★ 5
This lovely mix of tangerine and vermilion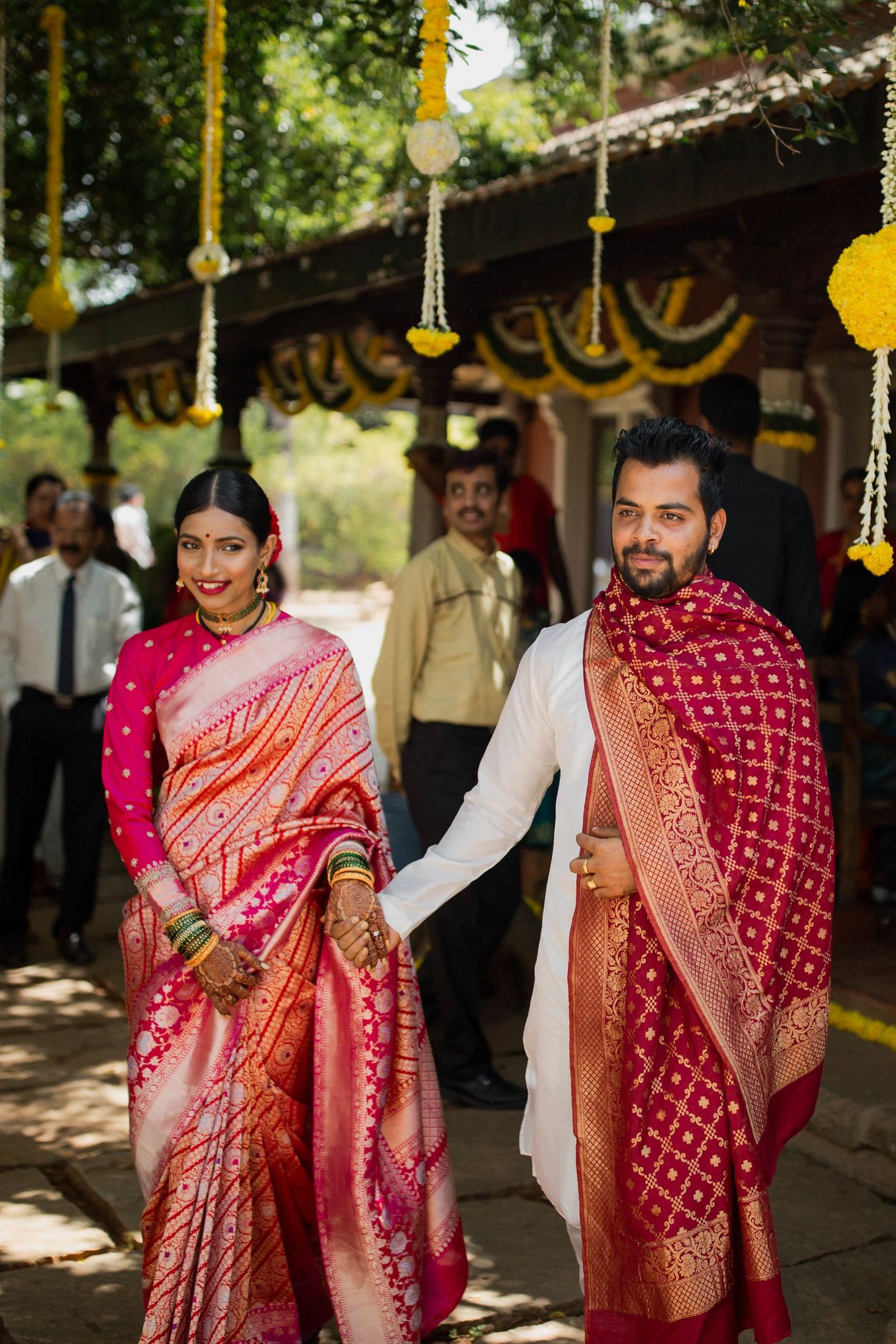 Image via Sugar And Scotch Films★ 5
Stunning grey-silver with a fuschia border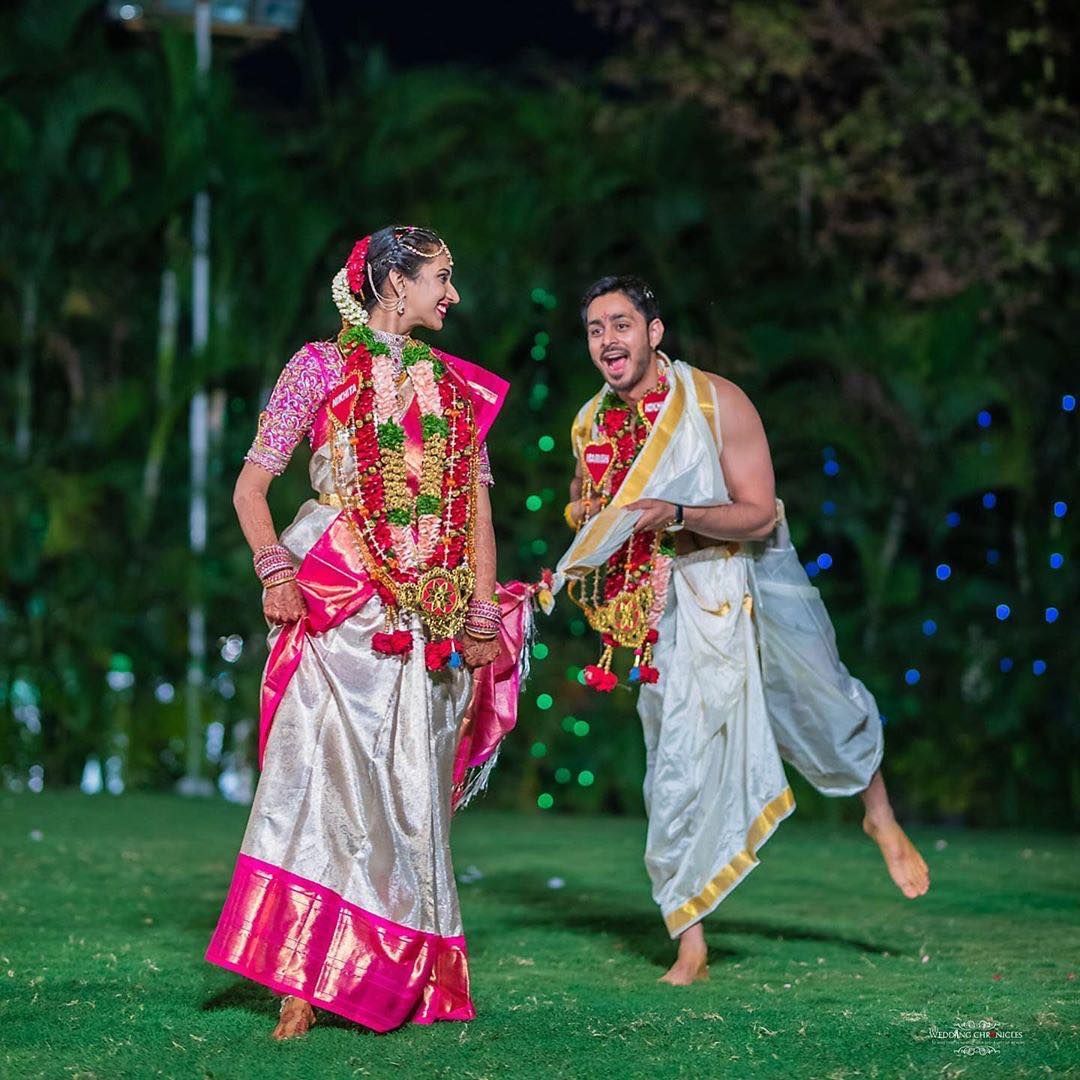 Image via TWC studios
Totally crushing on this pale grey and millennial pink combination!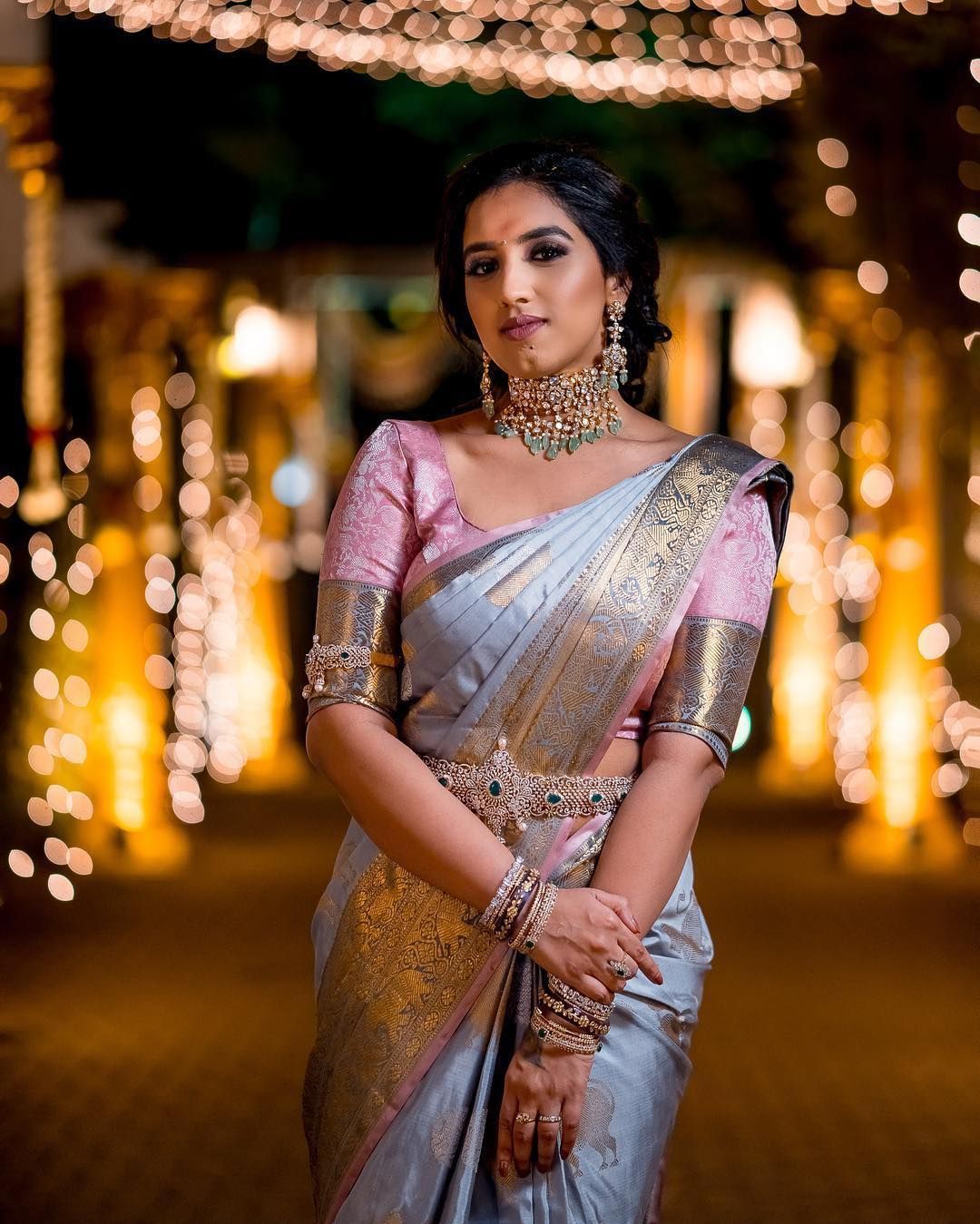 Image via Stories By Joseph Radhik★ 4.5
This lavender beauty is a must-have for summer weddings!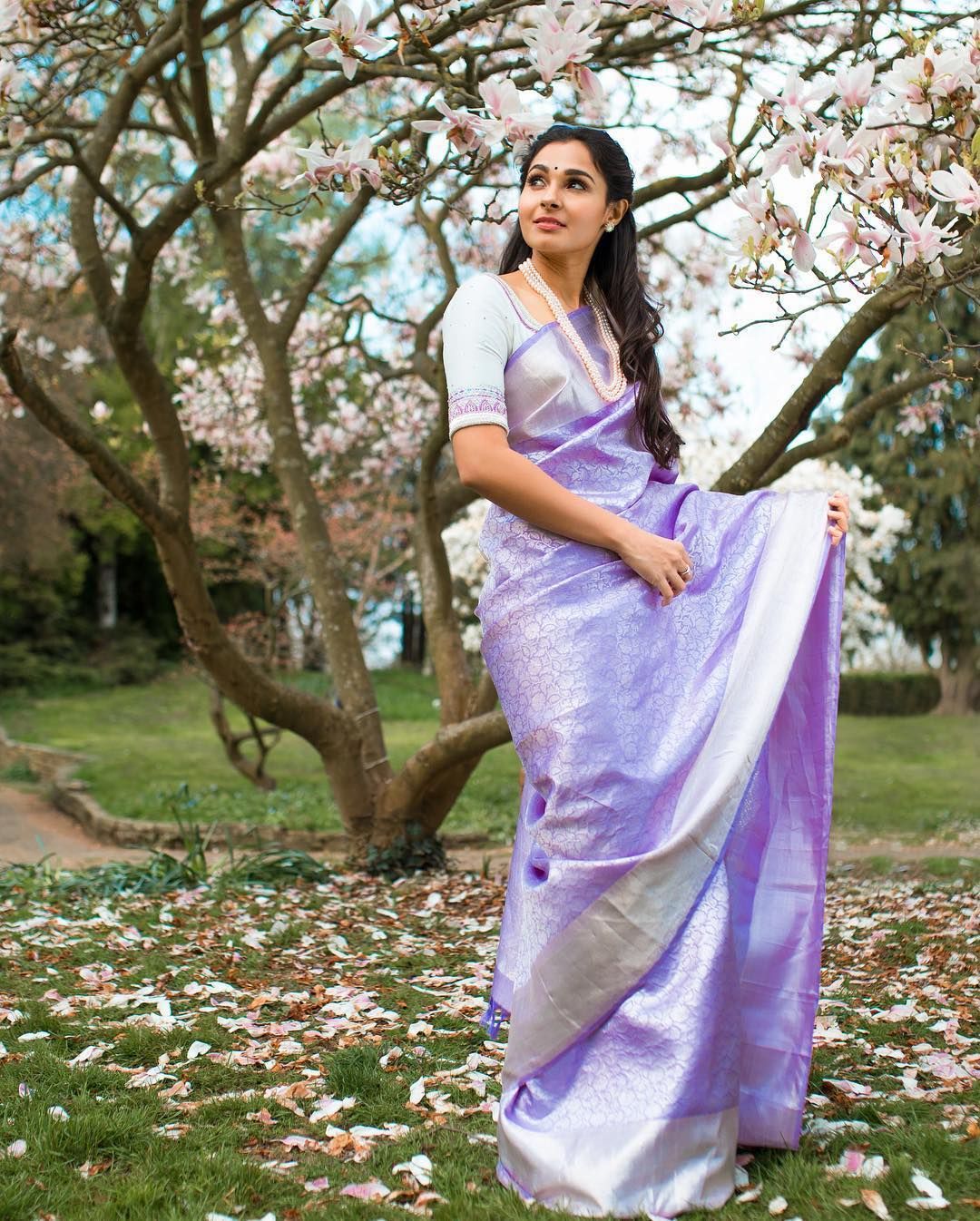 Image via Photon Image
How beautiful is this pale-orange hue?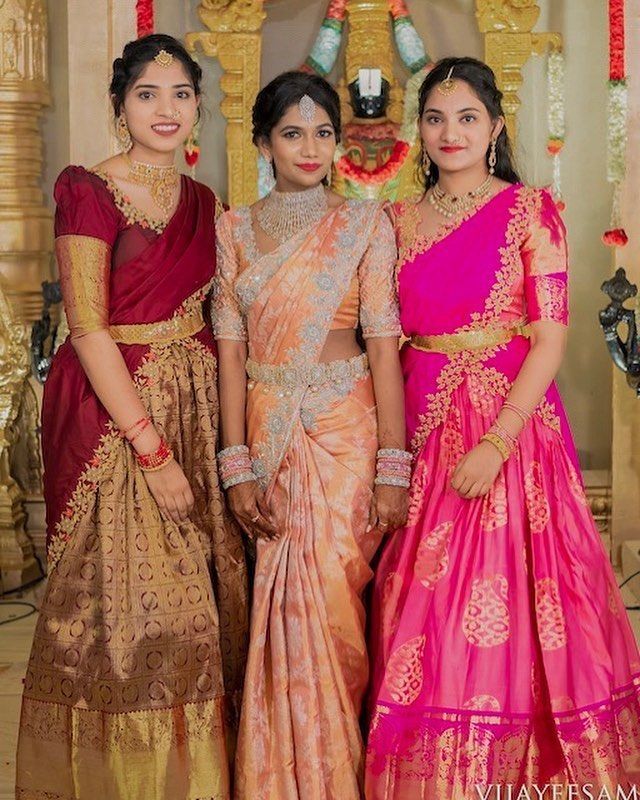 Image via Vijay Eesam & Co.
This peach and lime green saree has our heart!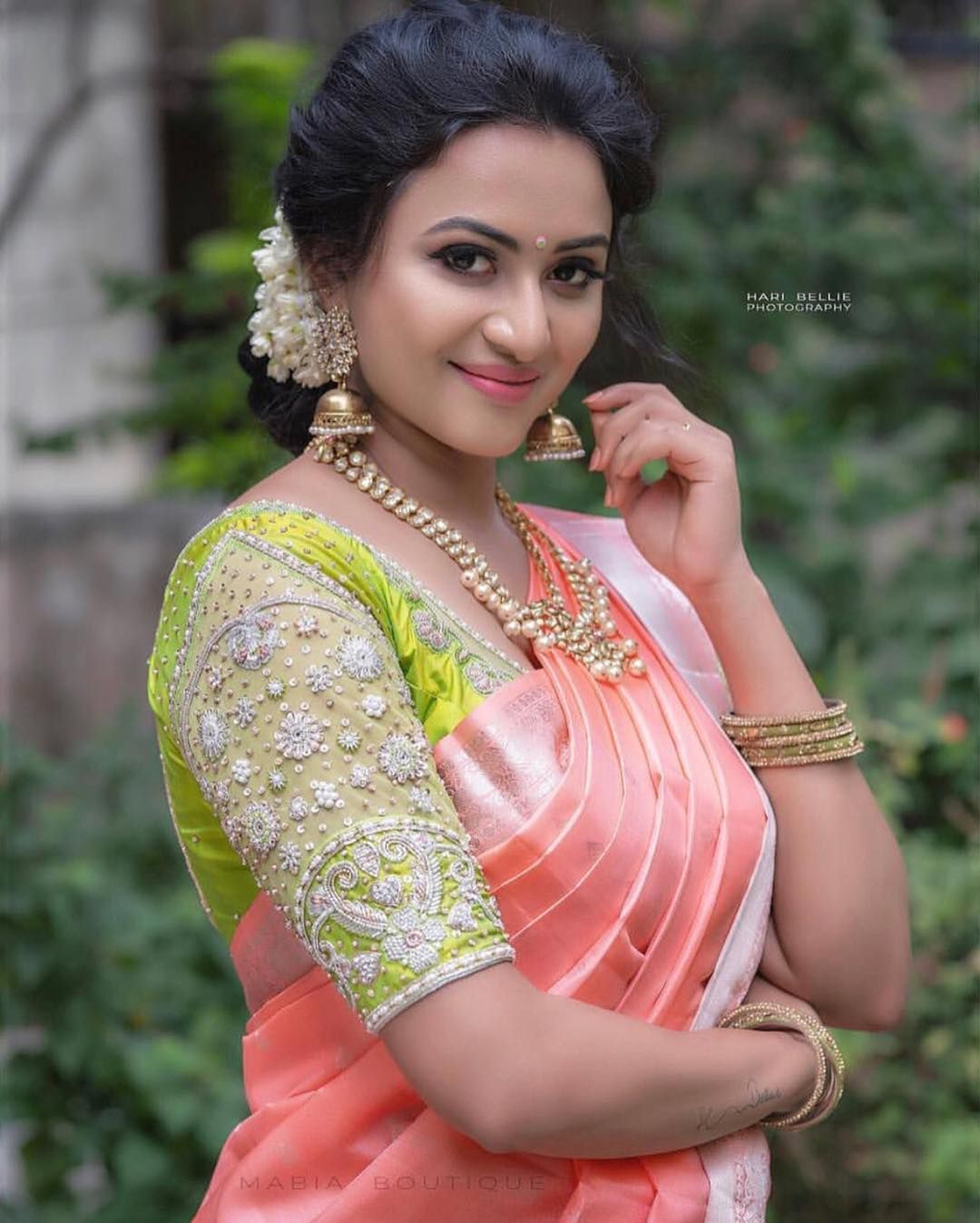 Image via Haribellie
How pretty is this shade of green?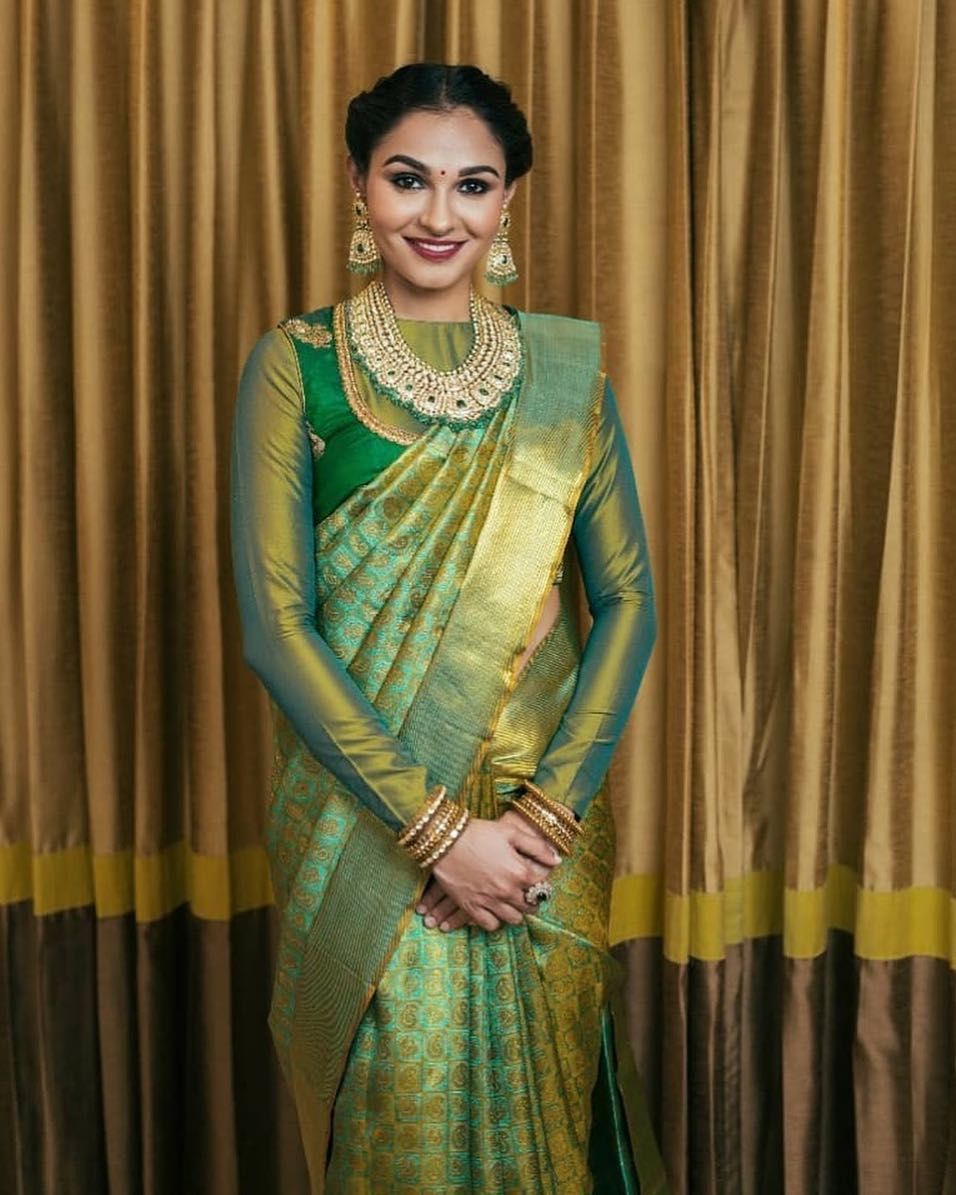 Image via Suhas Photography and Saree by Pothys Official
Love white? This one's perfect for you!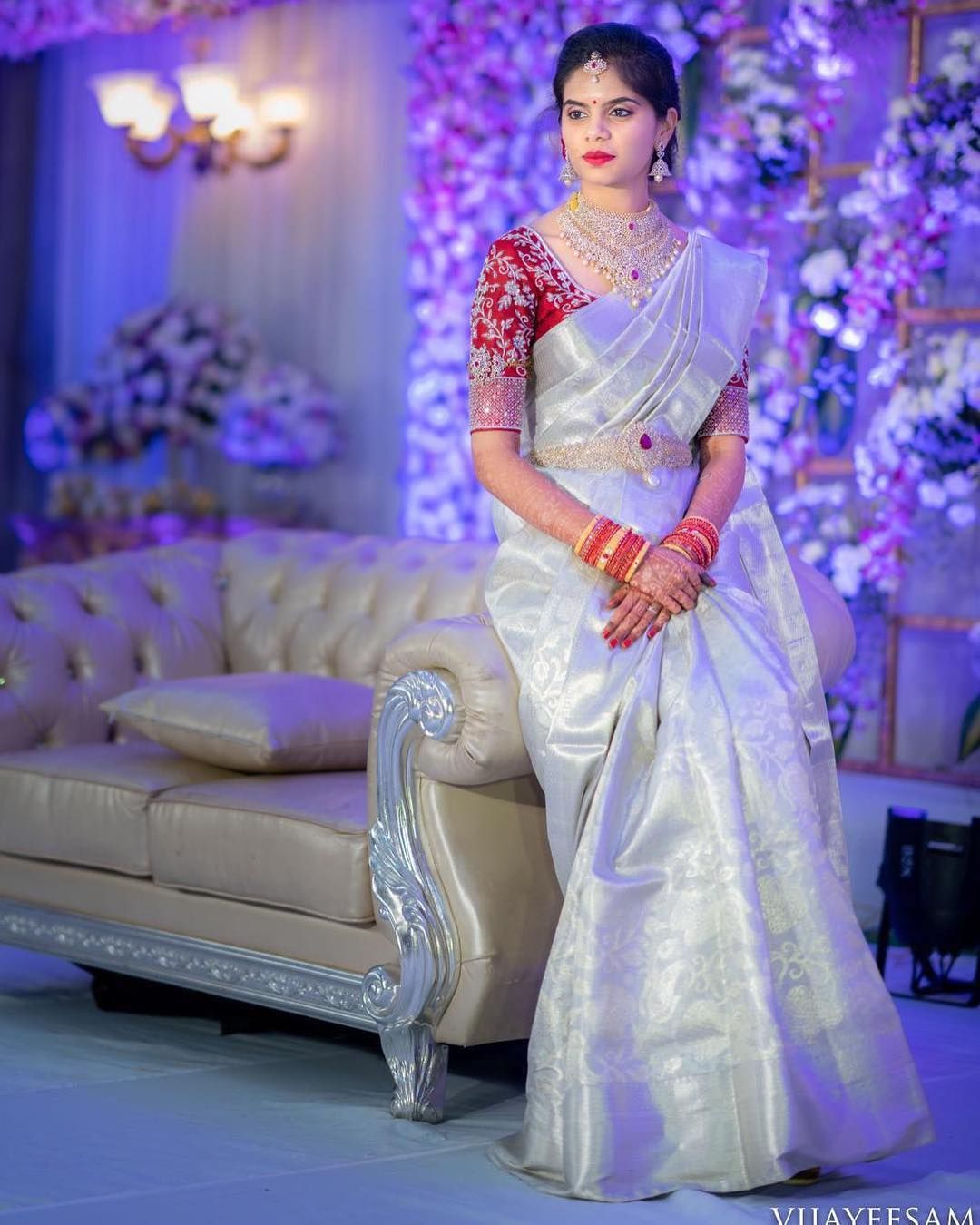 Image via Vijay Eesam & Co.
Sky Blue + Grey Love!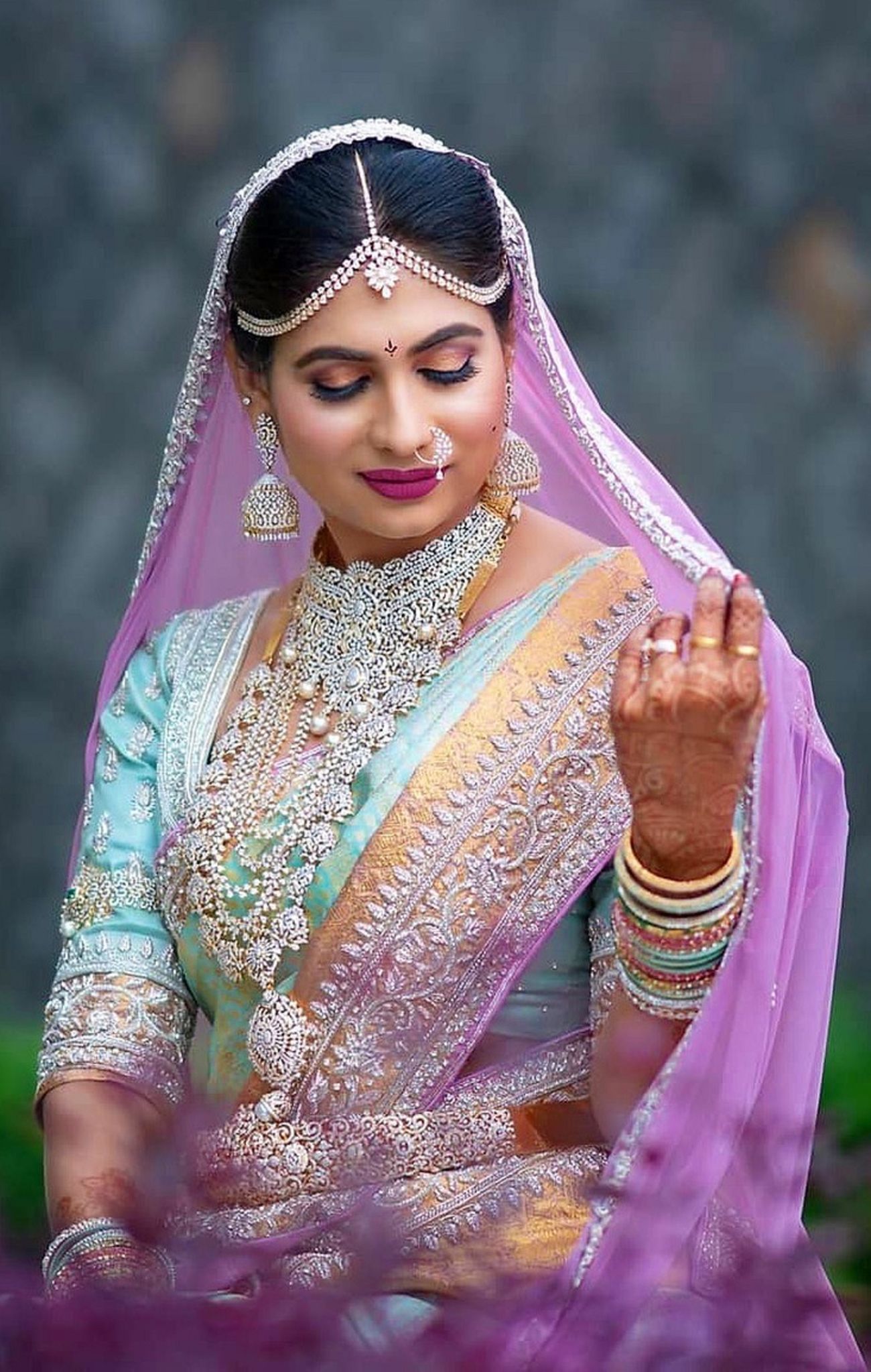 Image via Vijay Eesam & Co.
No love like these pastel kanjeevaram colours!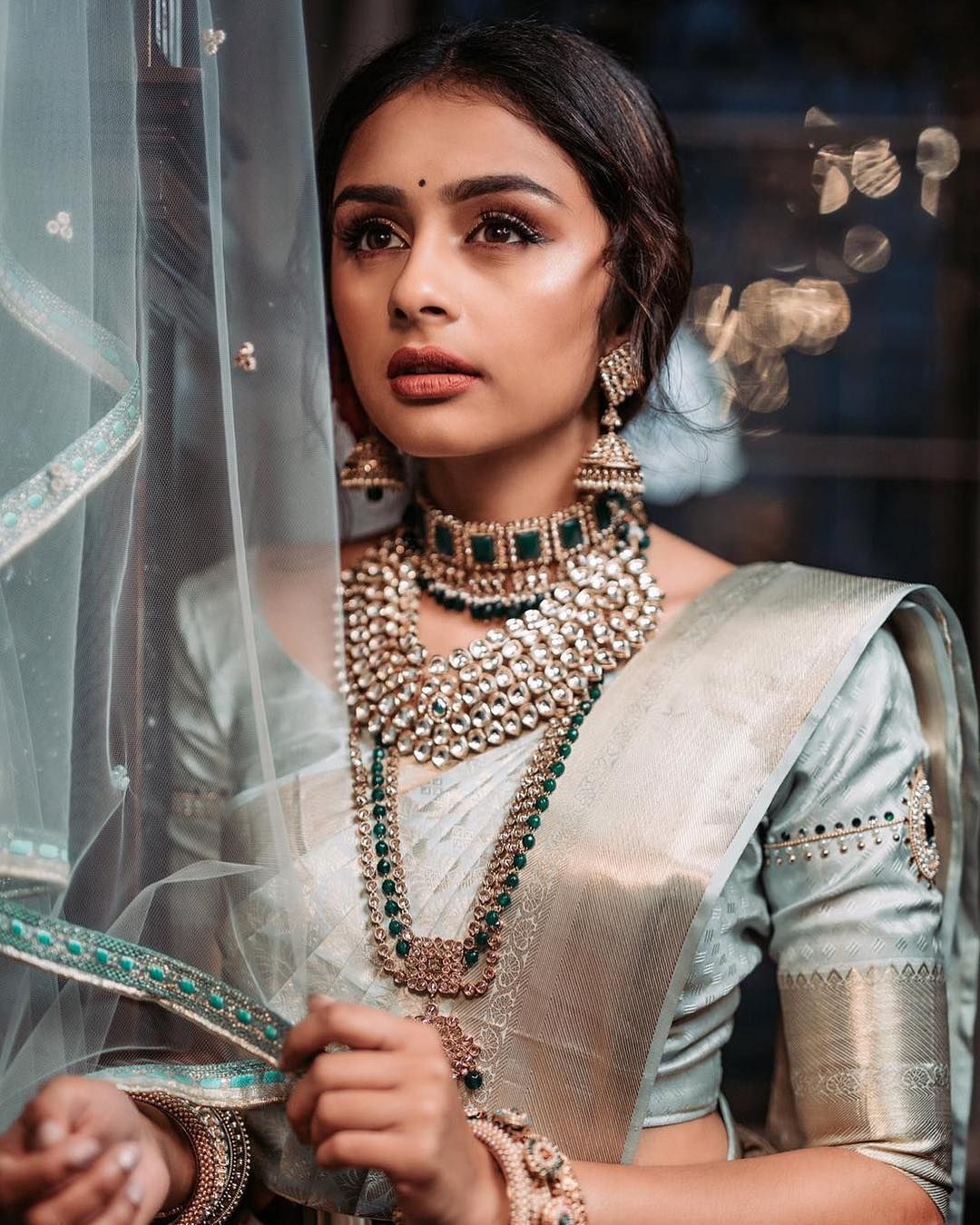 Image via Khush Wedding Magazine