Ways To Wear Your Mother Or Grandmother's Outfits on Your Wedding Celebrations!
BY Apoorva | 02 Dec, 2019 | 124931 views | 3 min read
The phrase "something old, something new, something borrowed, something blue", which represents the items a bride should include in her wedding outfit, is known to most of us. While we don't practice it in Indian weddings, the tradition of wearing heirloom jewels is quite common. And now its happening with outfits too! A lot of retro outfit styles are coming back in fashion and brides are opting to re-wear those outfits. If you are eyeing a piece from your mom's wardrobe or even Grandma's closet but don't know how to style it, here are quick and easy ways to wear heirloom outfits at your wedding celebrations!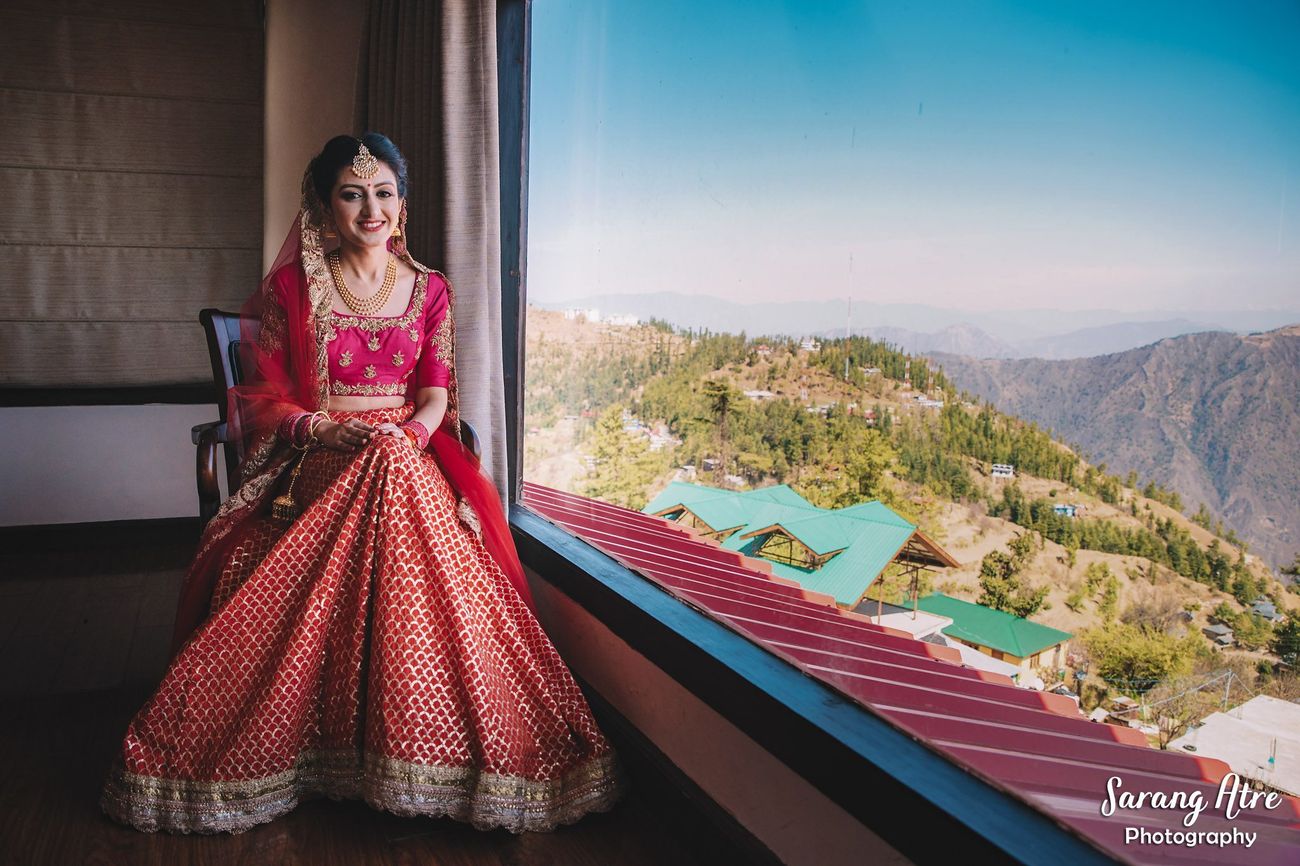 Image via Sarang Atre Photography★ 4.9
Copy The Exact Look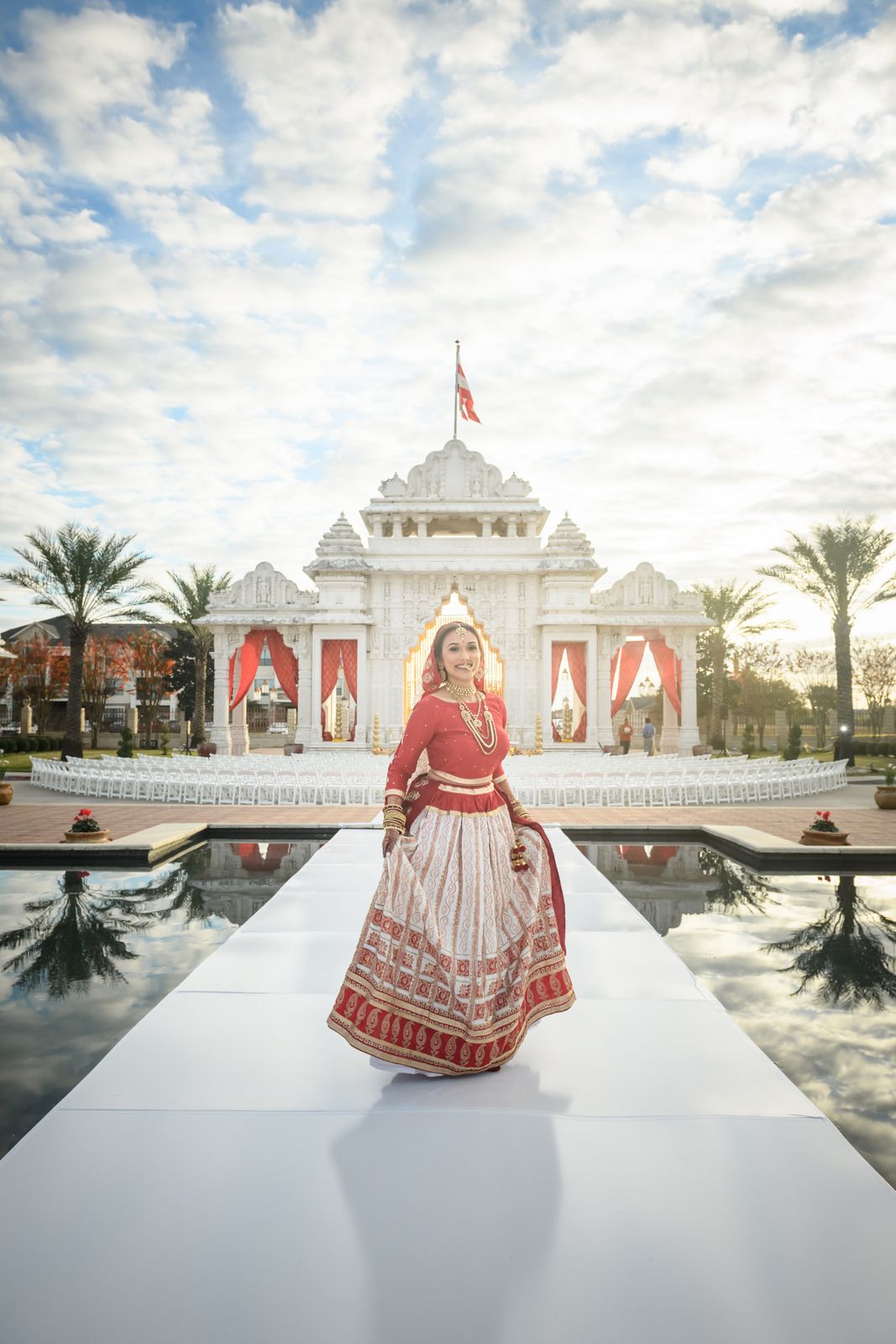 If you are planning to use your mom or grand mom's wedding outfit for your own wedding, you can re-create the exact look that they did from the images. You can even borrow the same jewellery they wore if it's still in the family. It can be a lovely way to pay homage to them or even as a surprise for them! Like this bride here wore her mom's gorgeous 30-Year Old Outfit!
Re -Wear It Differently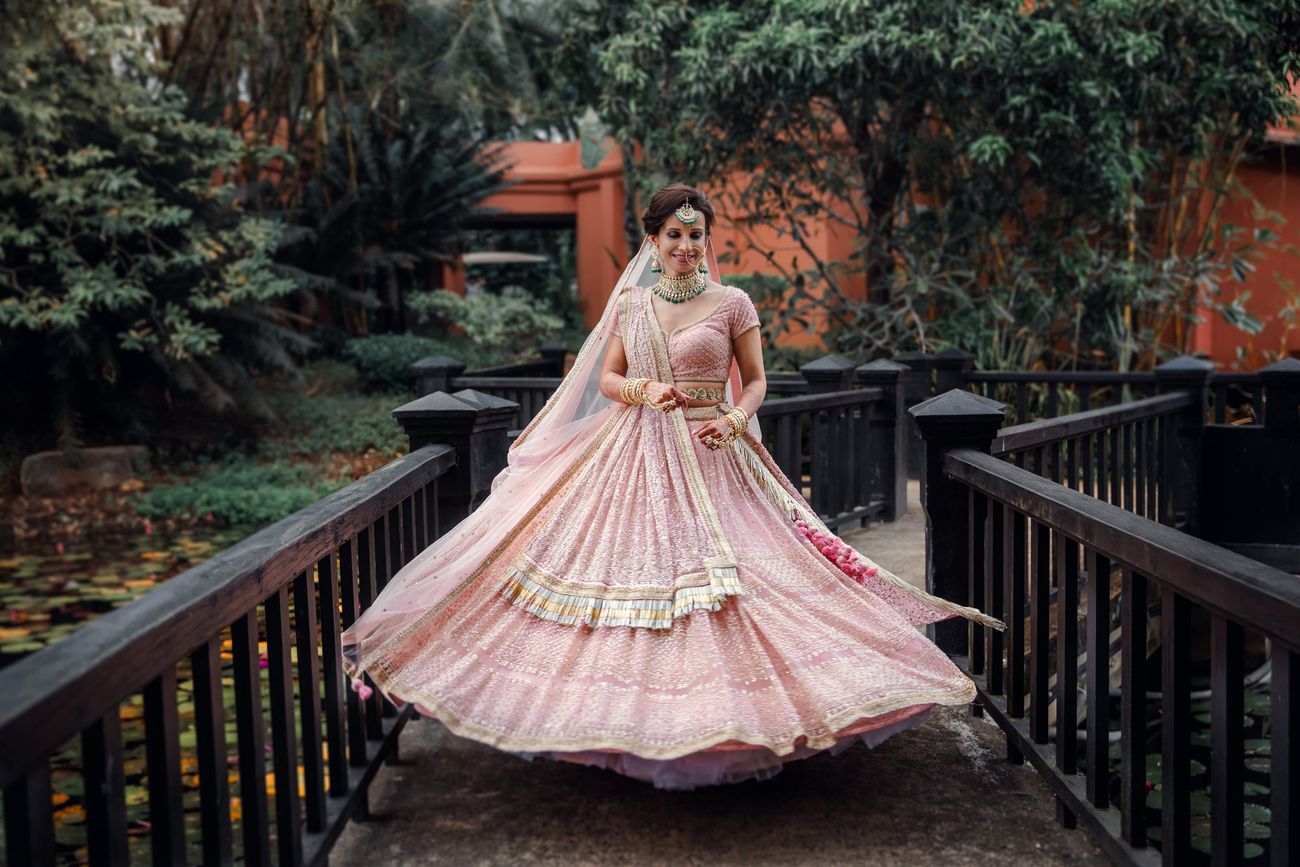 Image via Komal and Rachit's Real Wedding
Another way to use the outfit is to style it completely differently than they did. Drape the dupatta differently or even add another one as a double drape. That way you give a completely new twist to the outfit.
Use A Part Of The Outfit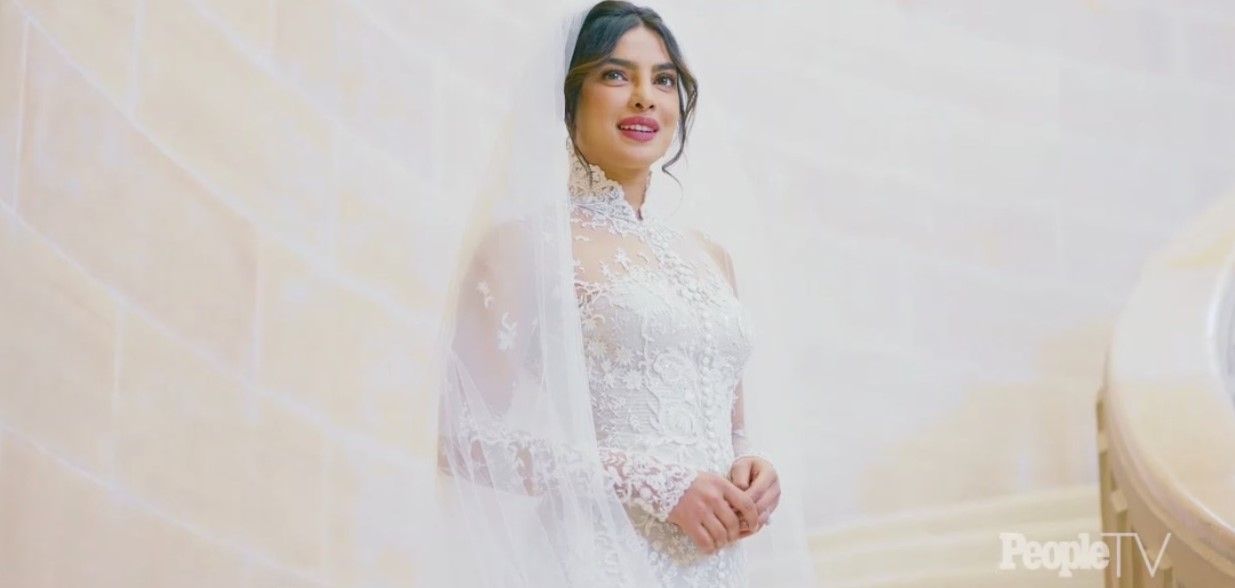 Love the lehenga skirt but the blouse doesn't work for you? Use only the skirt and design a new blouse over it to give it a fresh look while still keeping the heritage intact. If the outfit isn't in great condition, you can choose to use parts of the outfit in your new one. Priyanka Chopra used lace from her mother-in-law's wedding dress to create that Ralph Lauren beauty she wore at the white wedding!
Refurbish The Outfit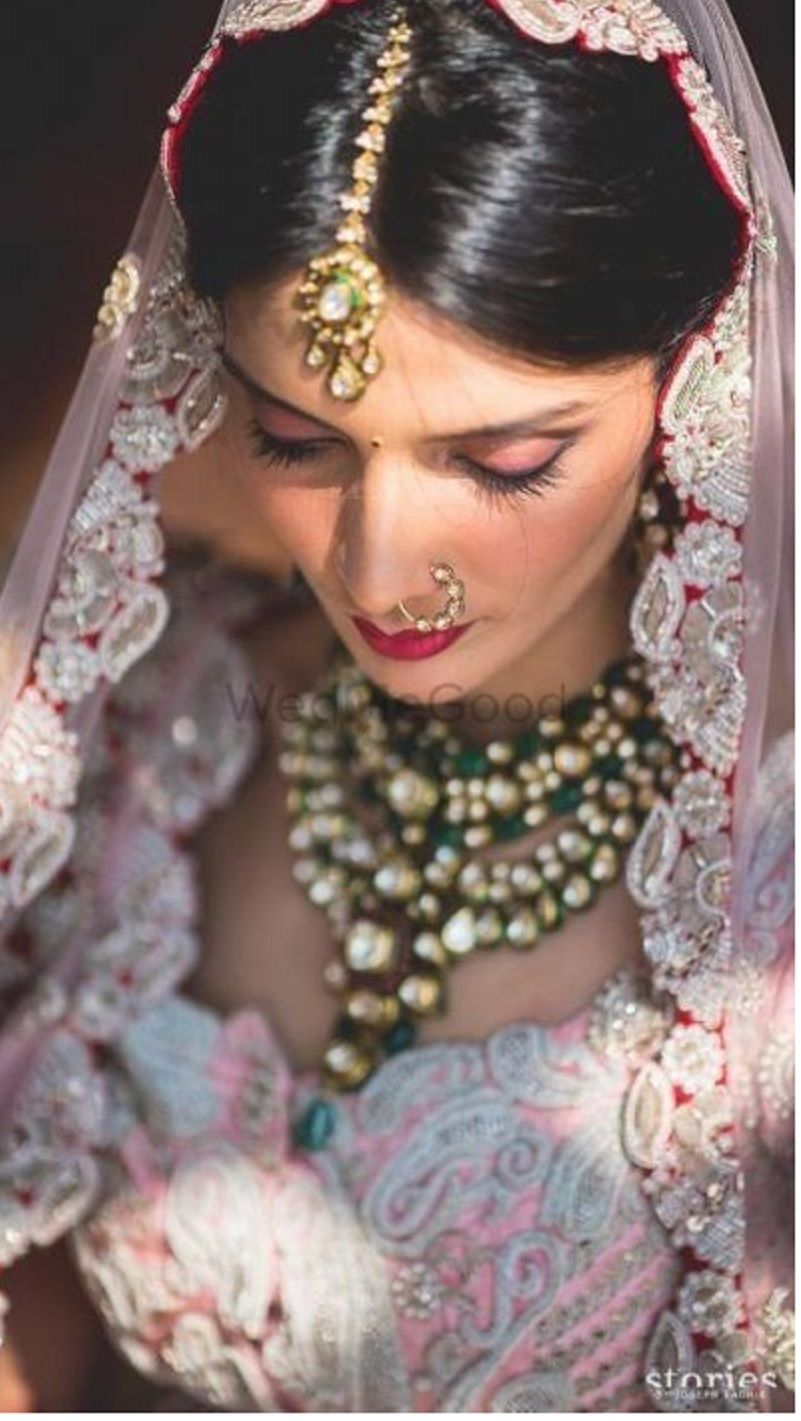 Image via Stories By Joseph Radhik★ 4.5
Many a times you love the outfit for the sentiment value it has but don't really like the style of it. You can refurbish the outfit and have it styled differently. Add a lace to the border of the lehenga skirt or get the embroidery redone.
Use The Dupatta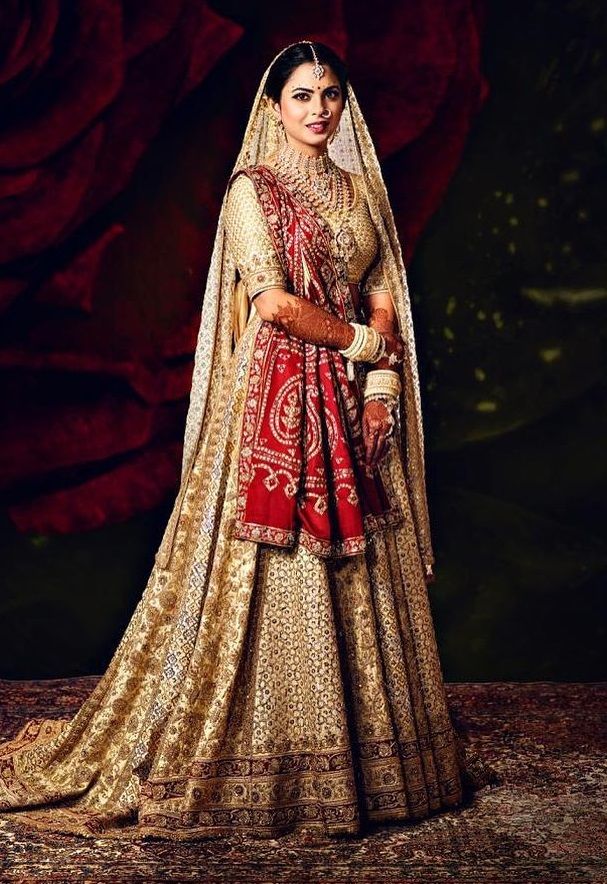 The dupatta is an essential part of any outfit. Take a cue from Isha Ambani who added her mom Nita Ambani's gharchola saree as a part of her AJSK ensemble for her wedding day. That way you get to wear what you pick and yet have a piece of your mom or grandmom's outfit in it!
Create Your Pre-Wedding Outfits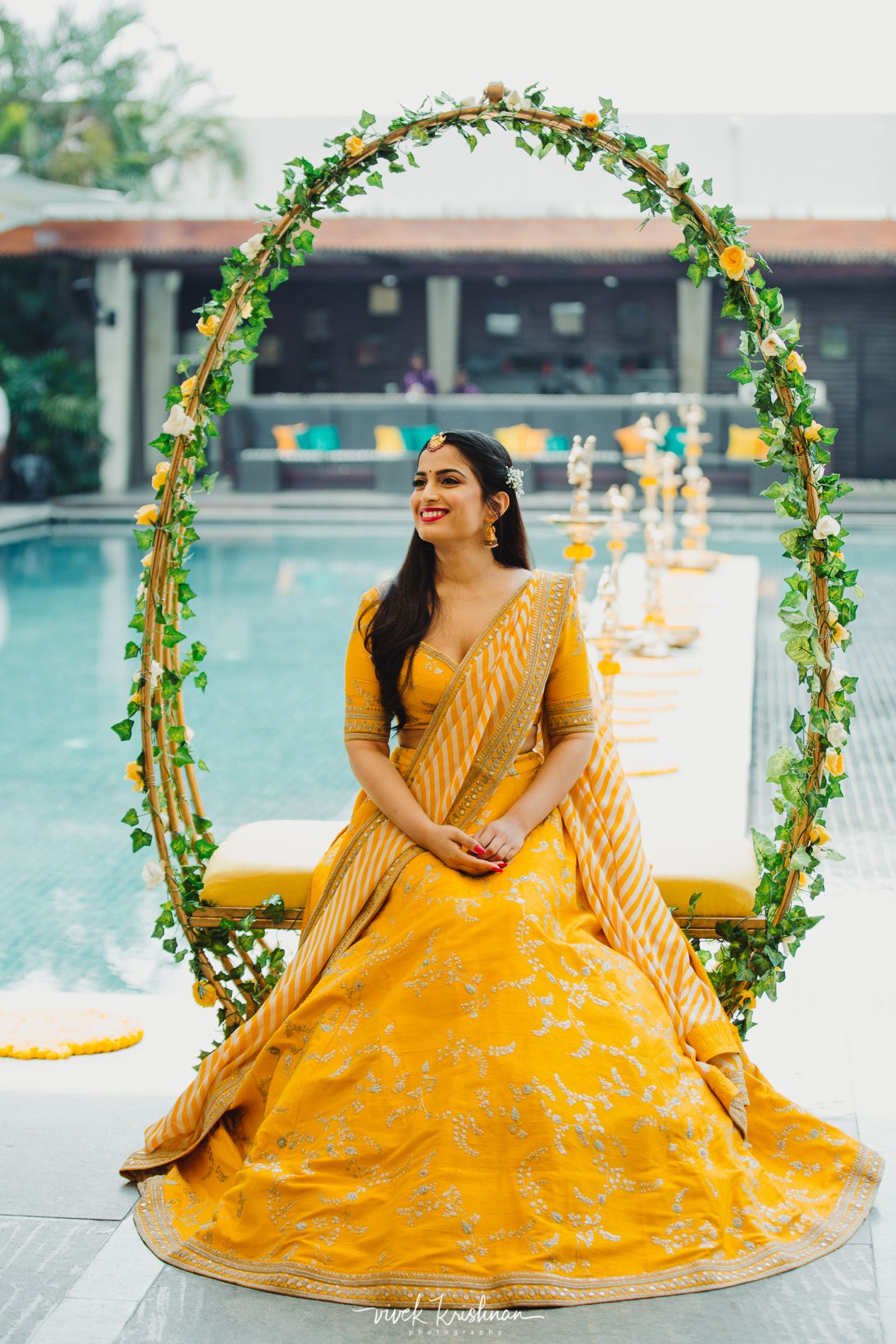 Image via Vivek Krishnan photography★ 4.9
If you want to wear a heirloom piece at your wedding but not let go of your dream wedding look too, do yourself a favour and wear it at your pre-wedding events. A leheriya saree can make way for a great lehenga for a mehendi or even gorgeous silk saree for the haldi.
Redesign It Completely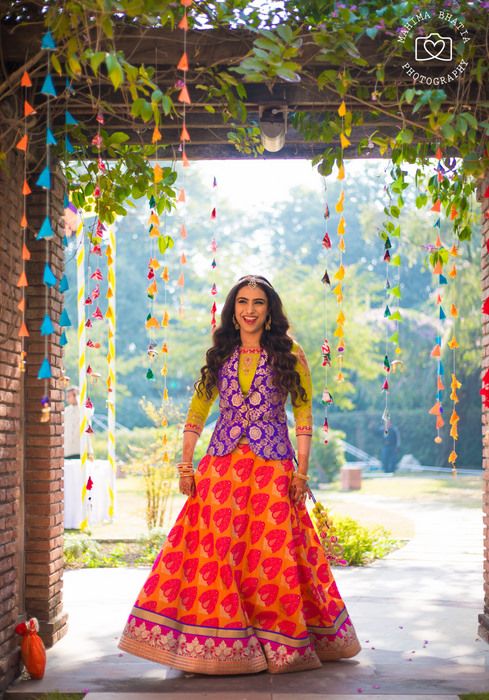 If your mom or grandmom is okay with letting go of the original outfit, you can use the saree or lehenga and create a completely new outfit from the same fabric. This WMG bride created a stunning mehendi outfit from her grandmom's brocade saree!