What Should Your BFF Do At Your Wedding? Here Are A Few Tasks You Can Pass Onto Her!
BY Apoorva | 29 Dec, 2016 | 1098 views | 3 min read
Being a bride's best friend isn't just about dancing and chilling. It entails a lot of work which starts as soon as the wedding is fixed till the day you are married. We made the ultimate list for you which you can print and give your BFF! Read and print away and oh, make sure she's always around you for that lil extra help!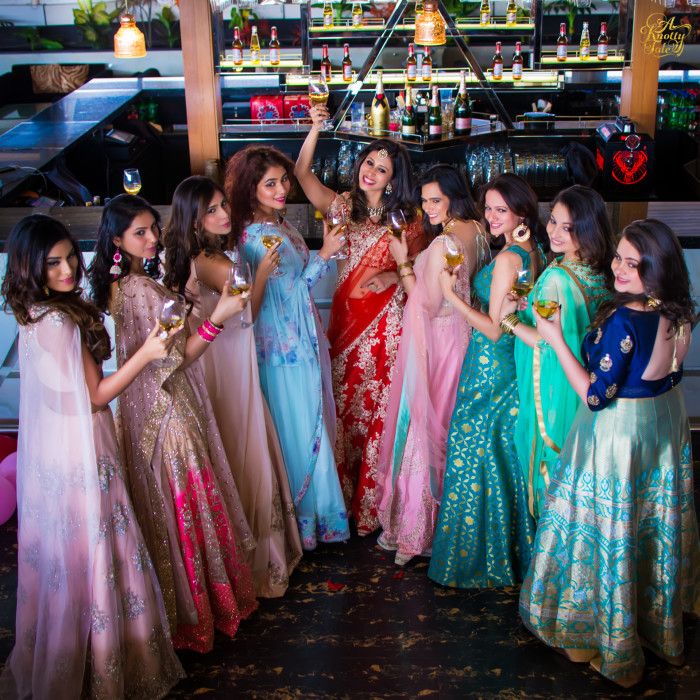 Image Source via A Knotty Tale★ 5
Help during pre-wedding tasks
Not only while shopping and selecting décor themes but also negotiating with vendors and helping during pre-wedding shoots. You must be ready to have your number shared with a few vendors since the bride will be busy with a whole lotta things. Maybe manage her makeup artist and her outfit changes.
Bride is priority one
Be on her side, always especially in a group! Her makeup box, her slippers, the mismatched blouse, you should know where to find, what.
Carry her essentials
Her skincare mask is very very imp, you should know where to keep it. Make sure her emergency kit is around her always - here are the emergency kit items. Make sure all these are with her just in case!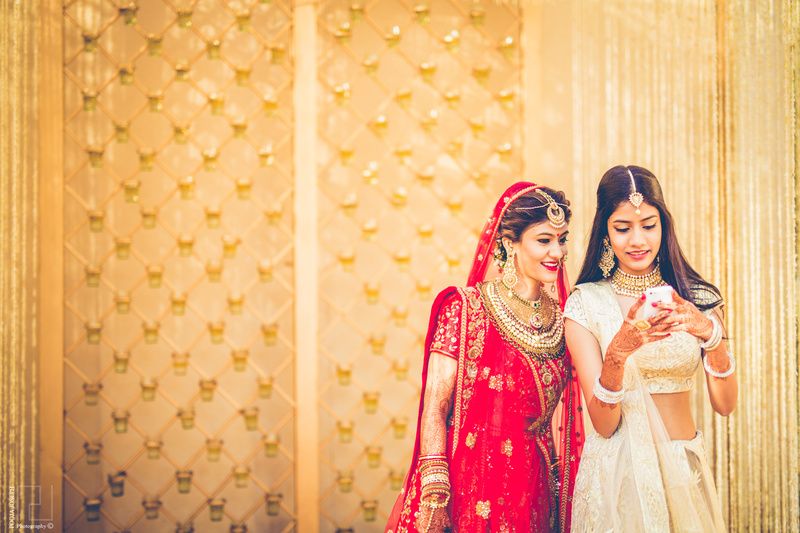 The Bach Party
Plan the bachelorette! *Most Important* Get your girls together, track budgets and know her taste and give her a bridal shower gift that's like ah-mazing! Plus, plan the games and get her fiance to participate!
Mehendi Woes
Apply your mehendi one day prior so that you are free to help the bride on her day.
Take all her calls
Her phone should be with you at all times - answer her calls, screen them and relay messages and whatsapp chats that are important!
Phone Duty
Keep your phone charged and have a backup power bank – your phone needs to be on in case of any emergency.
Sangeet Panic
Be on point during the sangeet. A nervous bride might forget her steps or may get panicky about the sequence. Be with her and make sure everything is running smoothly.
Get her music in place
Her favourite playlists and her fun DJ requests - make sure they're in place!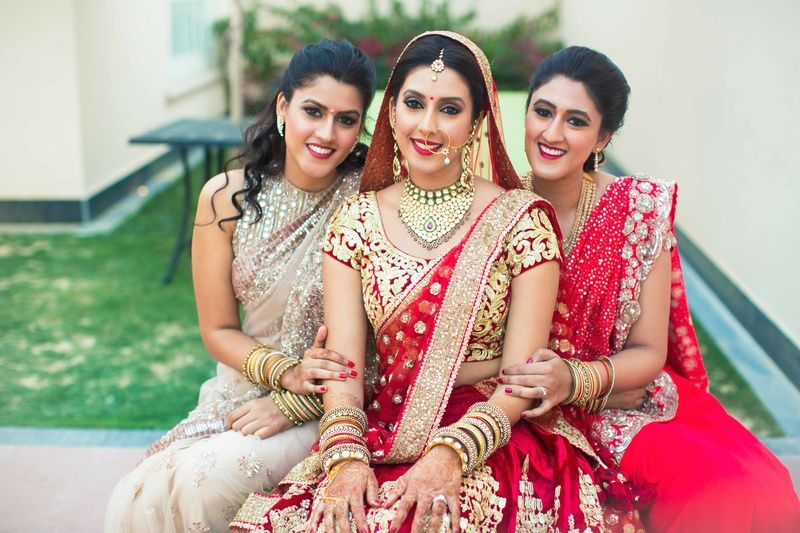 Team it up
Make sure you have 2-3 people along with you to co-ordinate with vendors like photographers and DJ in terms of her entry or photo-shoot.
Drinking Scenes
DON'T get drunk! This is the one time that you need to be there for your BFF Bride and not vice-versa.
Surprise surprise!
Plan a surprise for her. Even if it's a heartfelt letter or a video montage, do something special for her on that day!
Gifts
Collect any gift envelopes brought to the reception and keep them in a safe place.
Break a leg!
Hit the dance floor when the music kicks in. Don't be the pricey friend. Also, be on the lookout for guests who might need encouragement or a dance partner.
Take it all in
Be a trooper, no matter how stressful the ordeal becomes. Even if the bride loses her temper, let her be. It's her day and you can always yell back two days later!
Food stories
Make sure she is well-hydrated and eats during all the wedding functions. Carry a snack or two with you - a bag of peanuts, an energy bar and diet coke!
And Lastly - Provide plenty of emotional support during the planning and on the wedding day.