When Virtual Reality Meets Weddings: The Coolest New Wedding Invite Idea For 2019!
BY Sakshi | 01 Apr, 2019 | 2349 views | 2 min read
For those who are living under a rock, VR glasses are a cool new thing that have come about which allow you to not just see, but experience whatever you're watching, which is seriously something even cooler than watching Thanos snap his fingers in IMAX! Yep, Virtual Reality glasses are a cool new trend which works for a lot of things, but imagine their use in wedding invites! Puneet Gupta Invitations★ 5 have designed India's first VR-based wedding invite for a couple, and this one, you have to check out!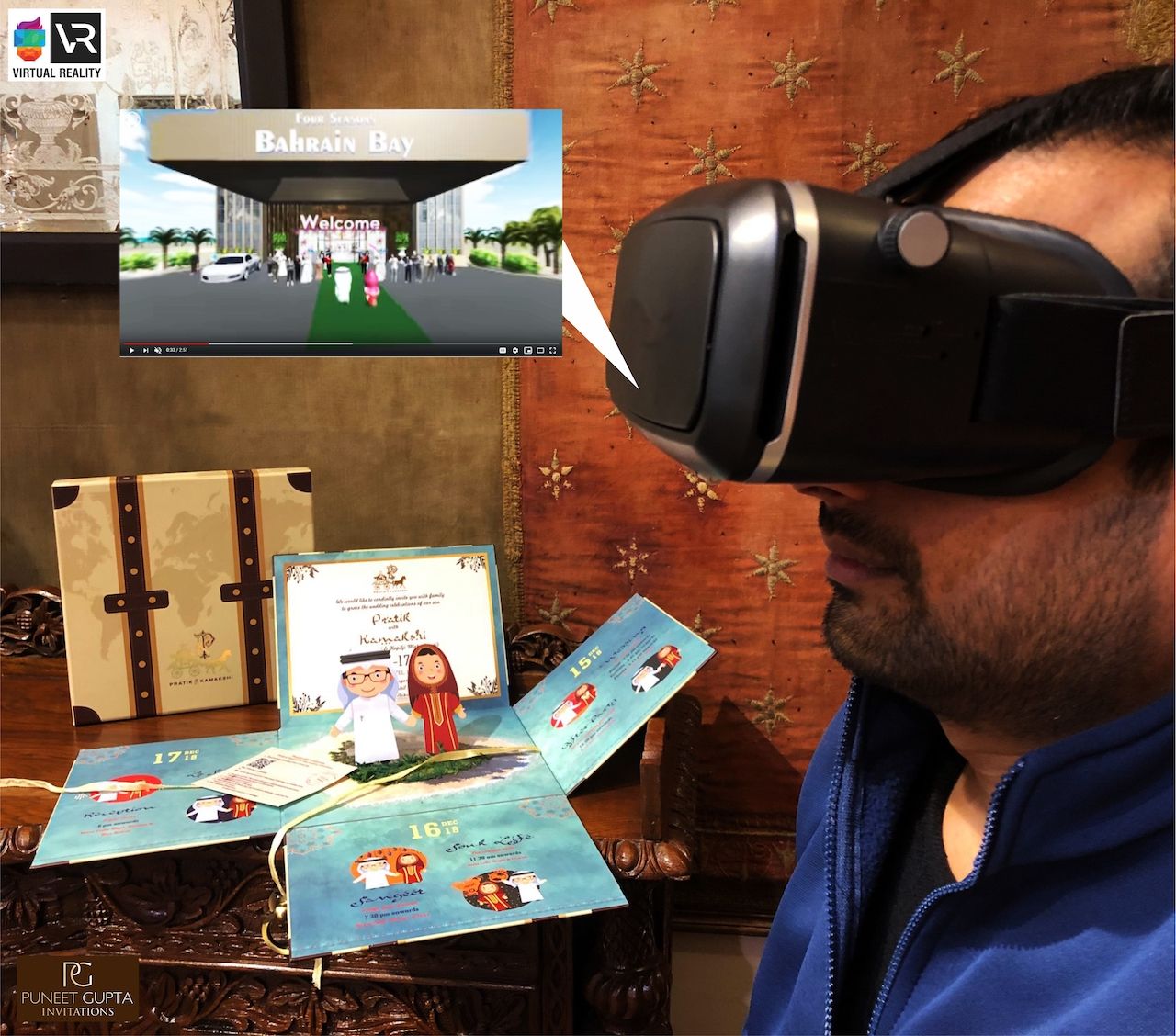 This cool invite was made for a couple who had their destination wedding in Bahrain, and the invite was cutely packed with a wedding card and VR glasses, which came in a pretty box. Imagine the excitement of the guests who received it! We have heard of VR-inspired wedding invite trends abroad, but this is the first of it we have heard in India. There was a whole video that the guests could view in the VR glasses, which is like leaps and bounds ahead of any Whatsapp video invite one could ever send!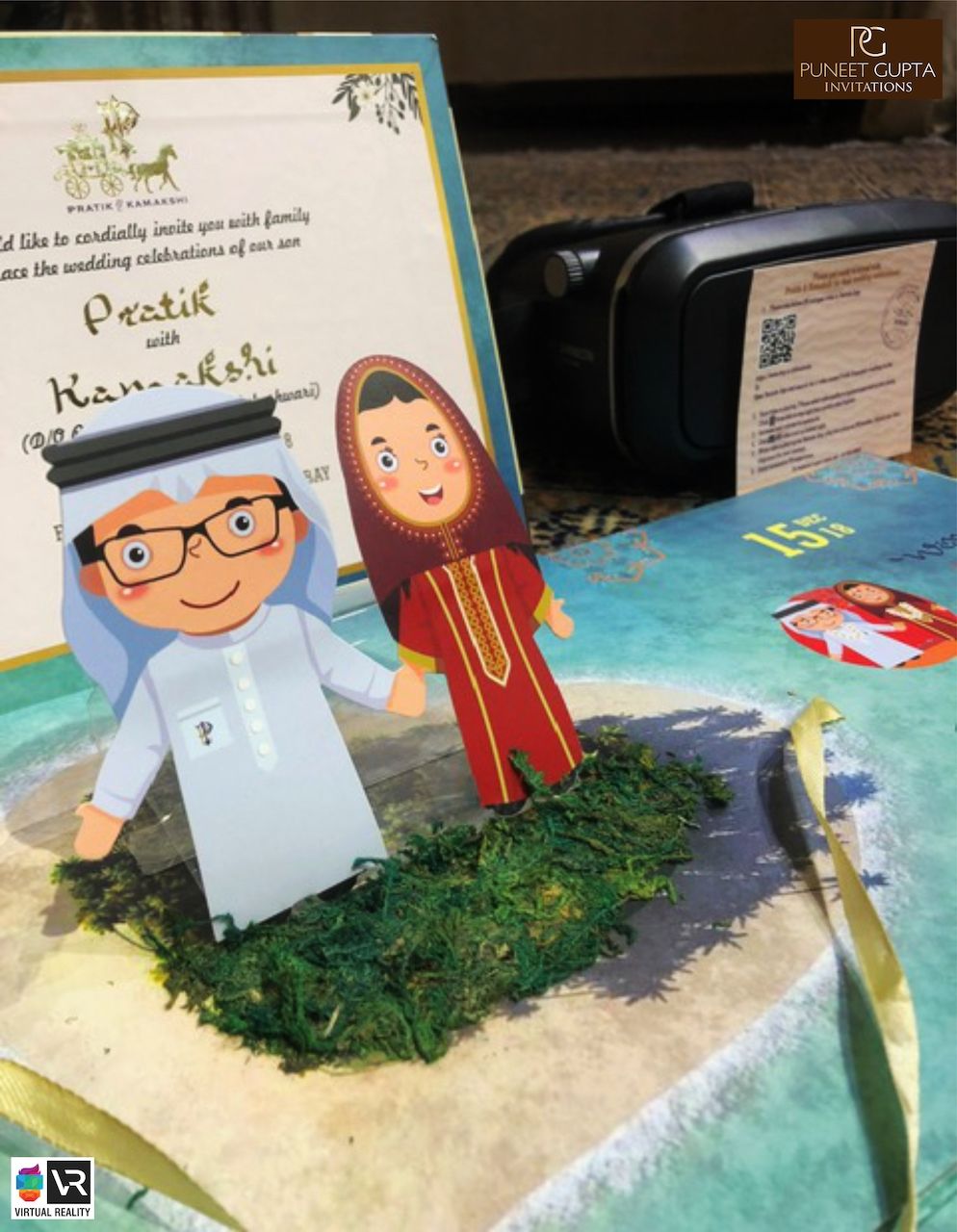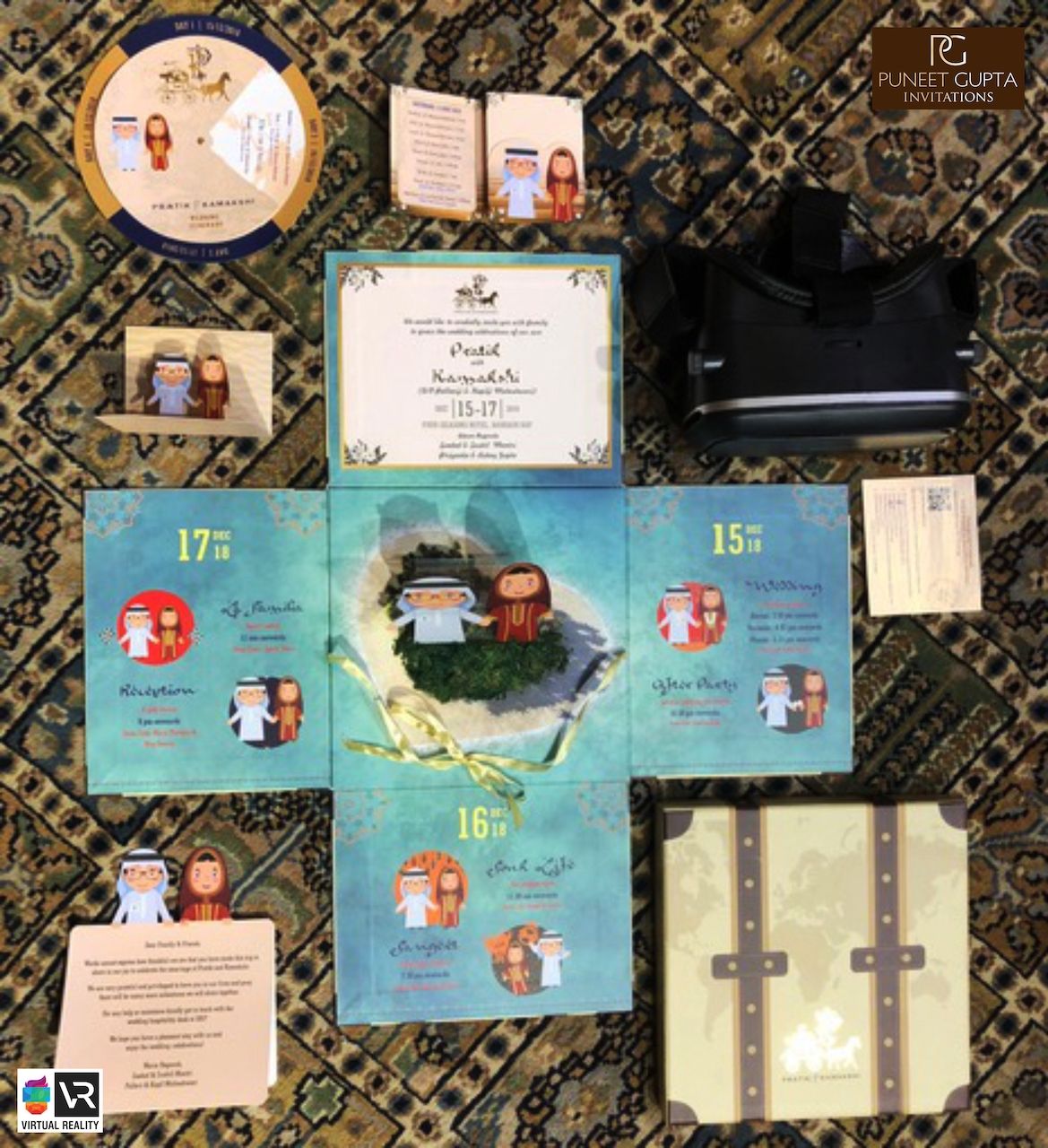 Check out all that this cool wedding invitation came with!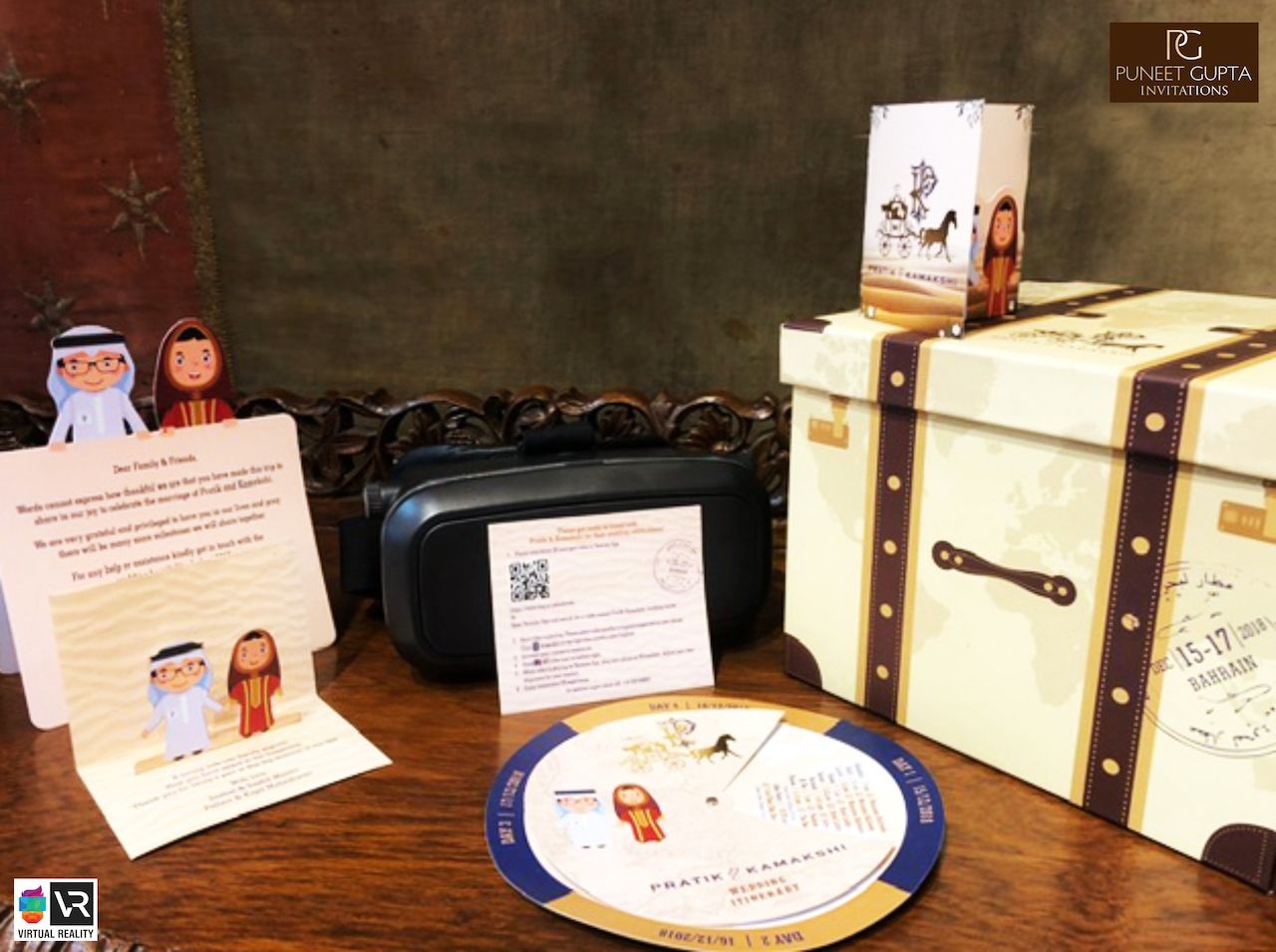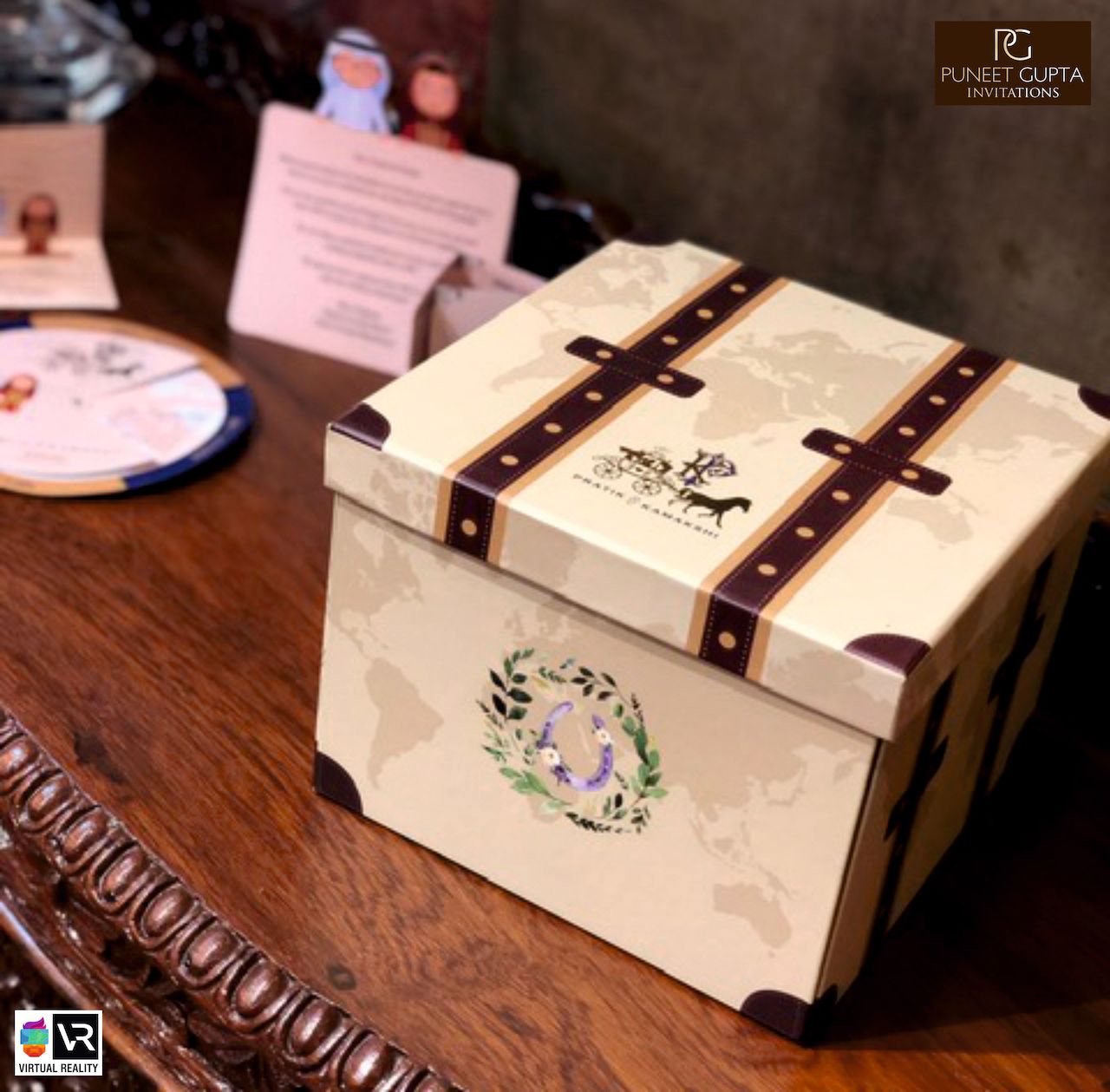 From Puneet Gupta Invitations★ 5 :
"Wedding invitations are the first point of communication between you and your guests so it has to be larger than life and should represent the wedding theme perfectly. Pratik and Kamakshi's wedding invitation has lot of different elements but they all come together to weave a story that itself is extraordinary. It all starts with a trunk-inspired world map themed explosion box that opens up to reveal about the various wedding events and corresponding dress codes. It goes onto Pratik and Kamakshi's cutesy 3D cartoon characters standing gleefully amongst real Thailand grass. The story is then taken forward with a virtual reality headset. To enjoy the adventures of Pratik and Kamakshi in Bahrain, one has to plug in the headset to their mobile phone and place it on their head. The video then transports the viewer to the soon-to-happen blissfully wedding celebrations of Pratik and Kamakshi. Collaterals like a spinning wheel based wedding itinerary, thank you card, key card holder were also sent out to complete the wedding story."
Super cool, right?