30 Gorgeous Hairstyles Perfect For Your Roka!
BY Sakshi | 02 Apr, 2018 | 9520 views | 5 min read
So selecting the right hairdo for the Roka can be a wee bit tricky, especially if the event is not a very formal one, or a simple one at home. You don't want to be too casual, and becoming too formal, while OK for a bride, might become too much! So here are some pretty hairstyles that are perfect for the Roka- some casual, some elegant, some fiercely modern and others that are more on the formal side! So pick one that will go perfectly with your face shape and Roka outfit!
This elegant voluminous bun with flowers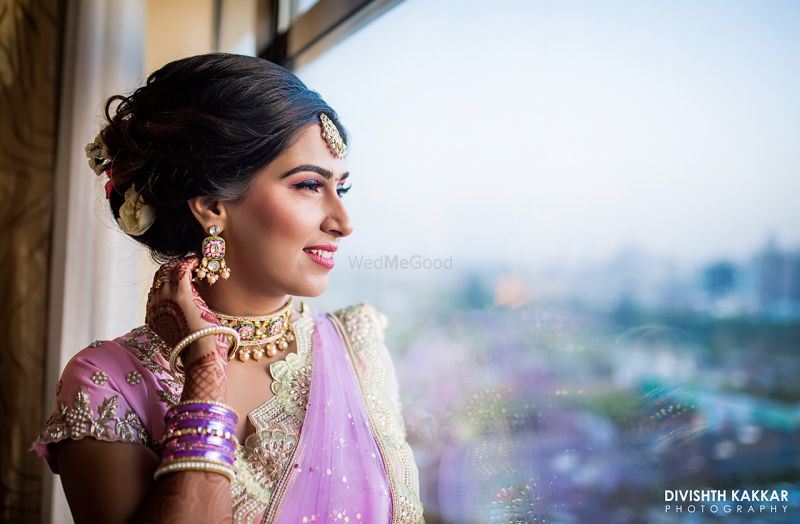 Image via Makeup by Saakshi Takiar
A very glam and modern bun with flowers that is perfect for a saree or a lehenga! So elegant and simple!
Loose hair with a braided crown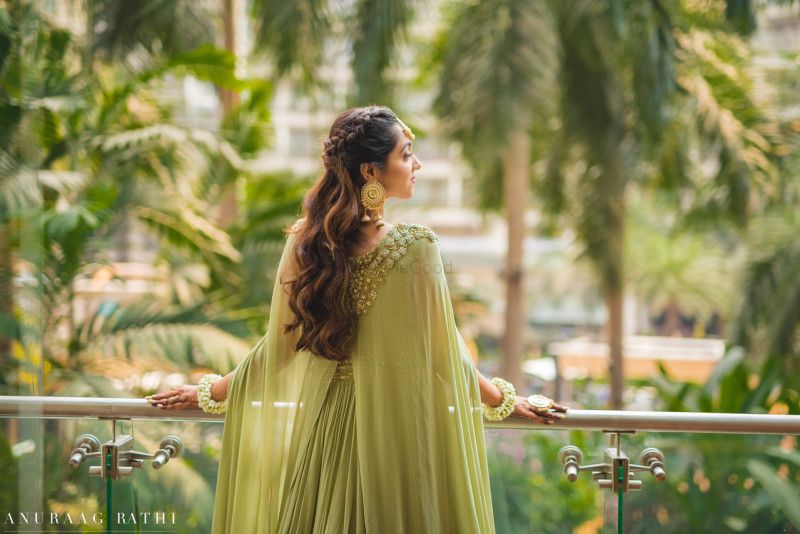 Image via Mohit and Divya's Wedding
Such a pretty hairdo- that braided crown is so so lovely- and a very elegant hairdo with a glam outfit like that one!
Sleek centre parted low bun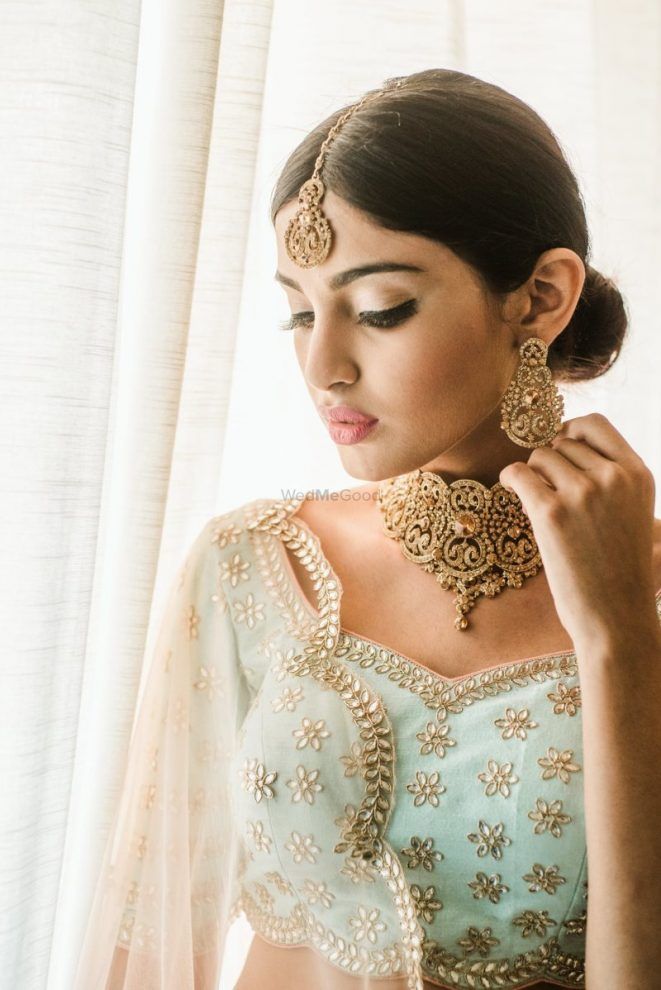 Image via YOU by Poonam Kotecha
Such a modern hairdo if your face allows you to carry it off- sleek and tight with that low bun!
Open hair with fishtail braid crown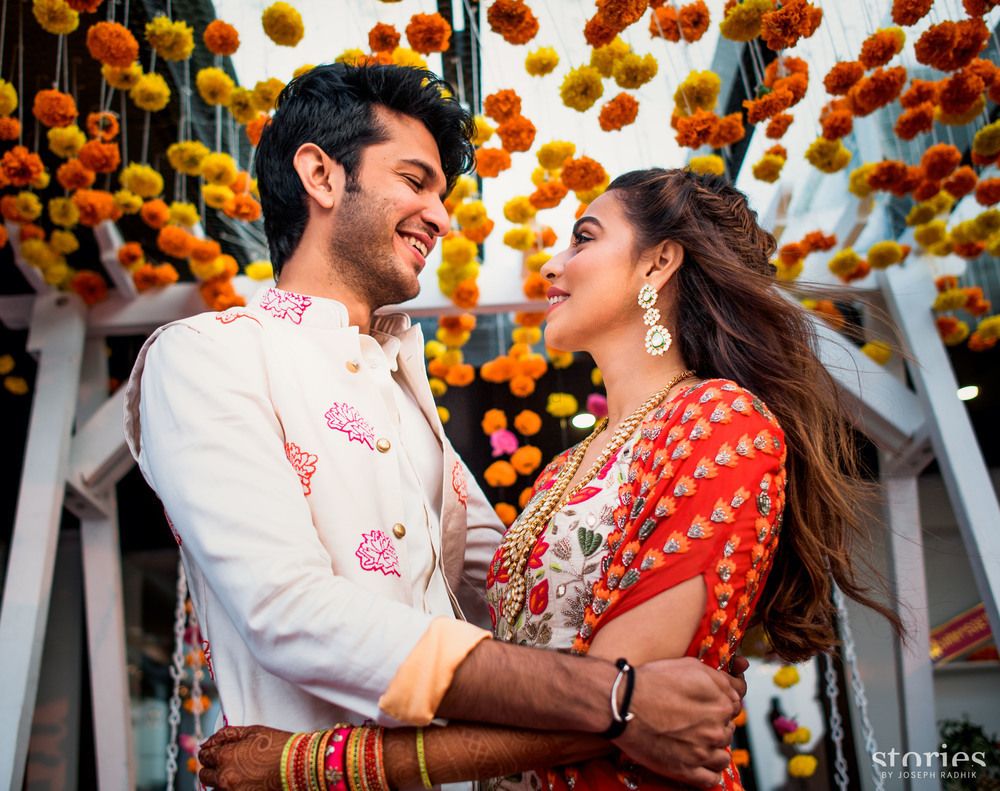 Image via Summiya and Arnav's Wedding
A fishtail braid crown and half up and half down- so modern and cool for the Roka, which is usually not such a formal affair!
Thick elegant braid with flowers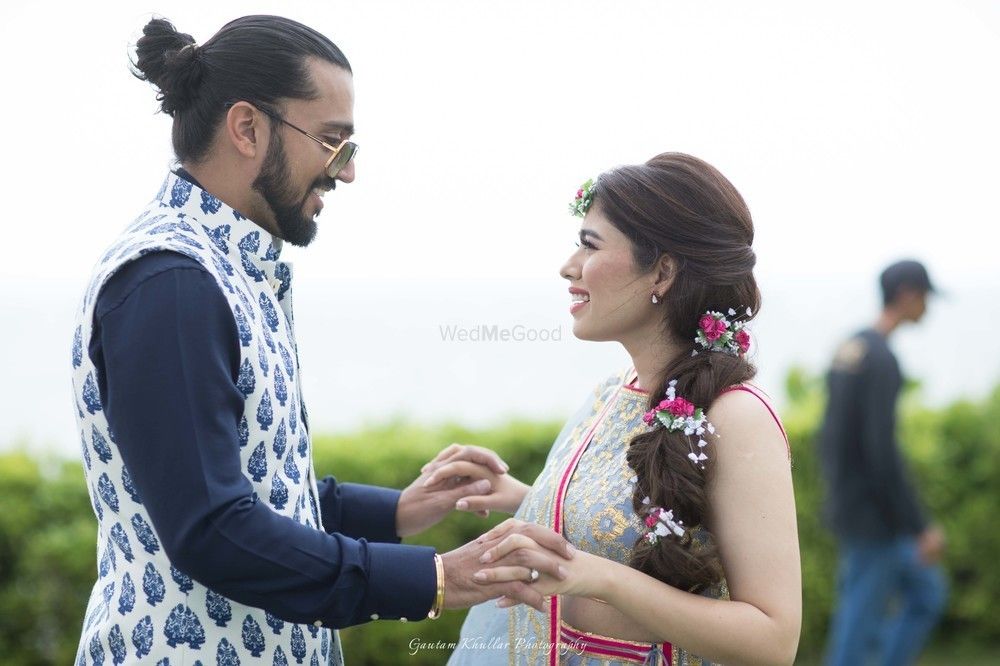 Image via Simrat and Simarjeet's Wedding
Such a sweet hairstyle- elegant and pretty with those colourful flowers that really complemented the lehenga too!
Big loose waves half front half back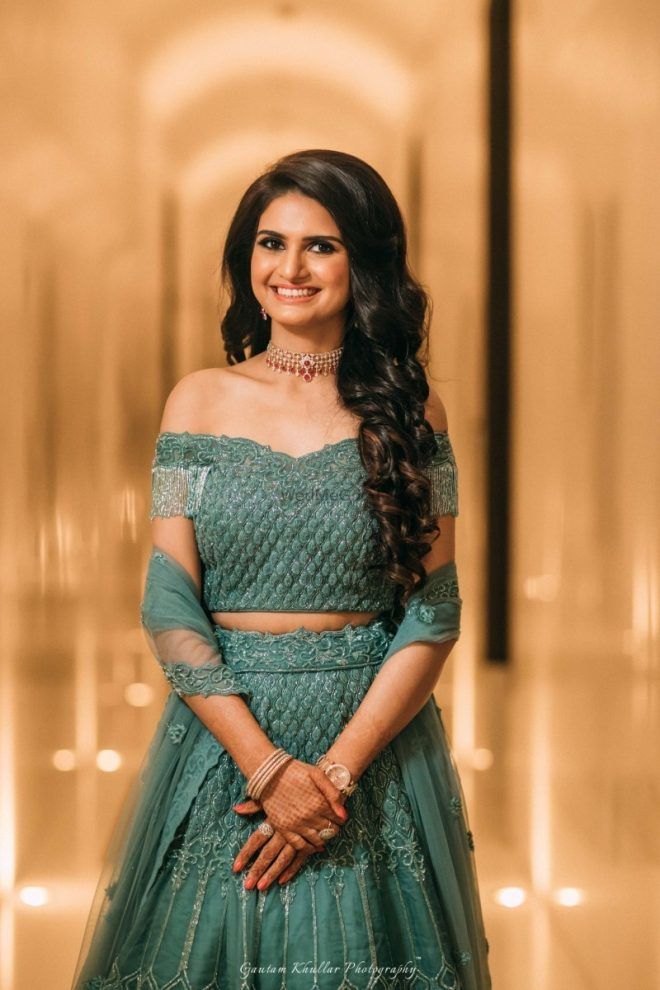 Image via Ankita & Veer ( Delhi)
Simple, but so pretty for the Roka- elegant and pretty. This is also a look you can consider with extensions!
Centre-parted braided half up half down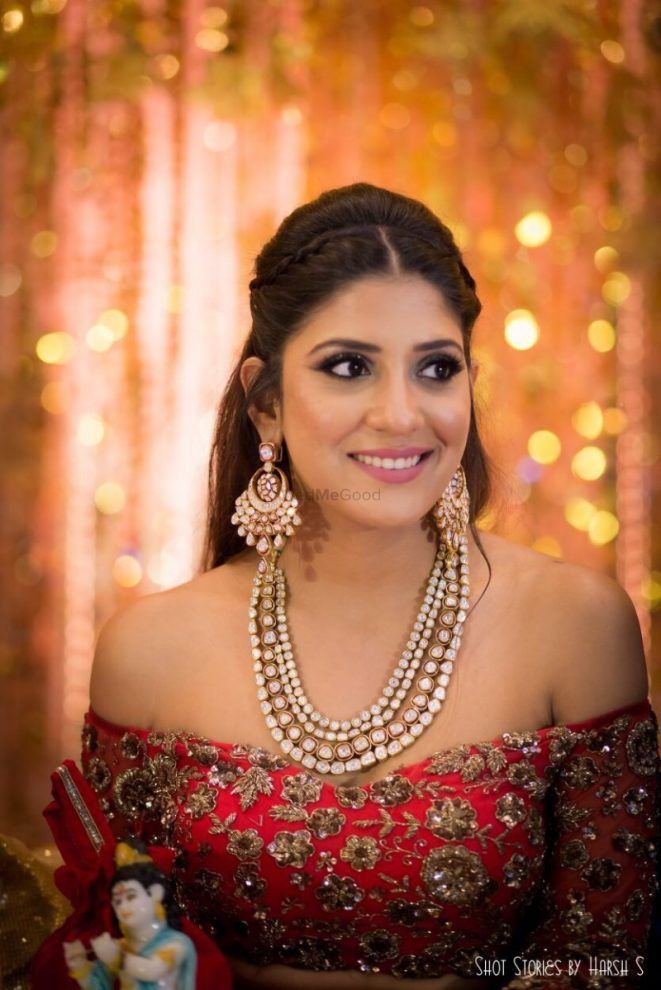 Image via Makeup by Anurita Chandrappa
Another modern hairdo that works well with fusion outfits, and will even work with a maangtikka!
Voluminous hairdo half open half tied up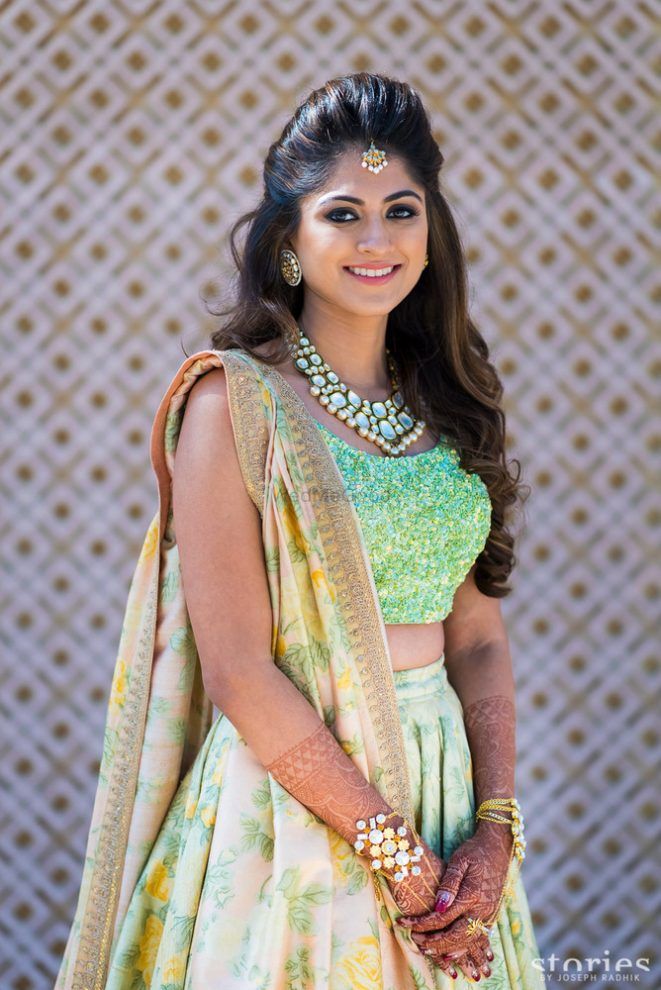 Image via Dhrumil and Anusha's Wedding
Another simple yet stylish hairdo, which adds volume to the hair- and love those big waves!
Open hair in loose waves, all to one side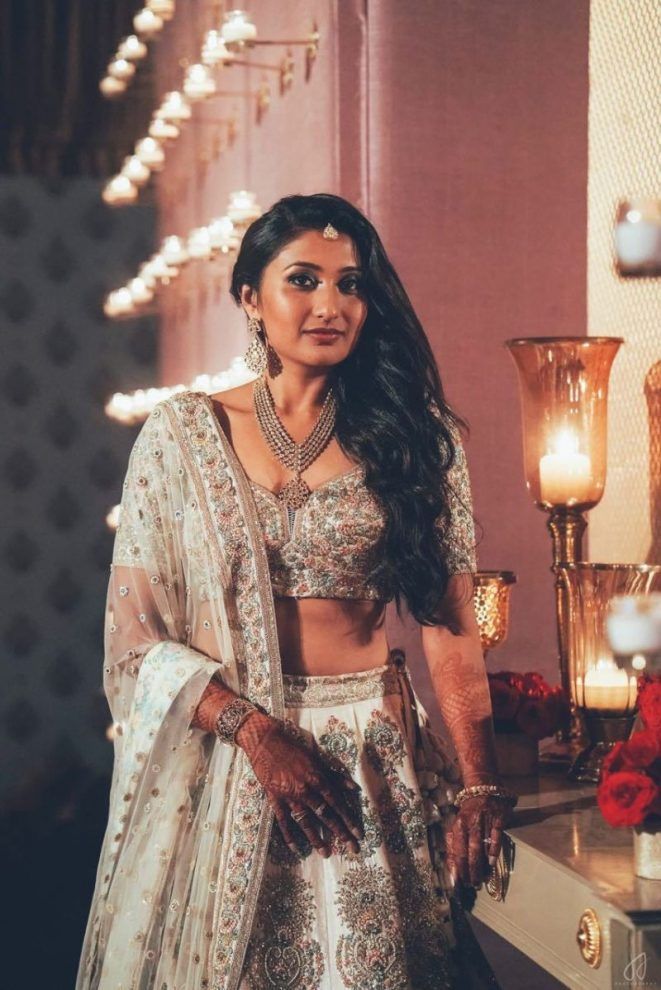 Image via Jackson James Photography
Simple and effective! Without too much hassle- just put them on the side!
Centre-parted blow dried hair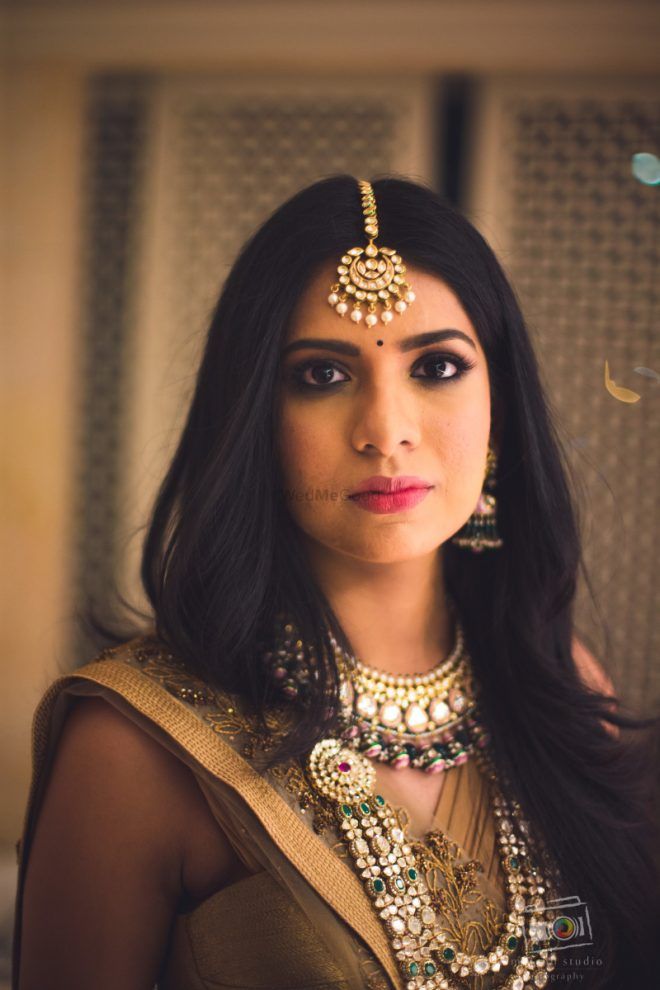 Image via Minchu by Sujay & Shreyanka
Blow-dried to perfection! Love how its not too flat, but still adds so much glamour!
Messy twisted braid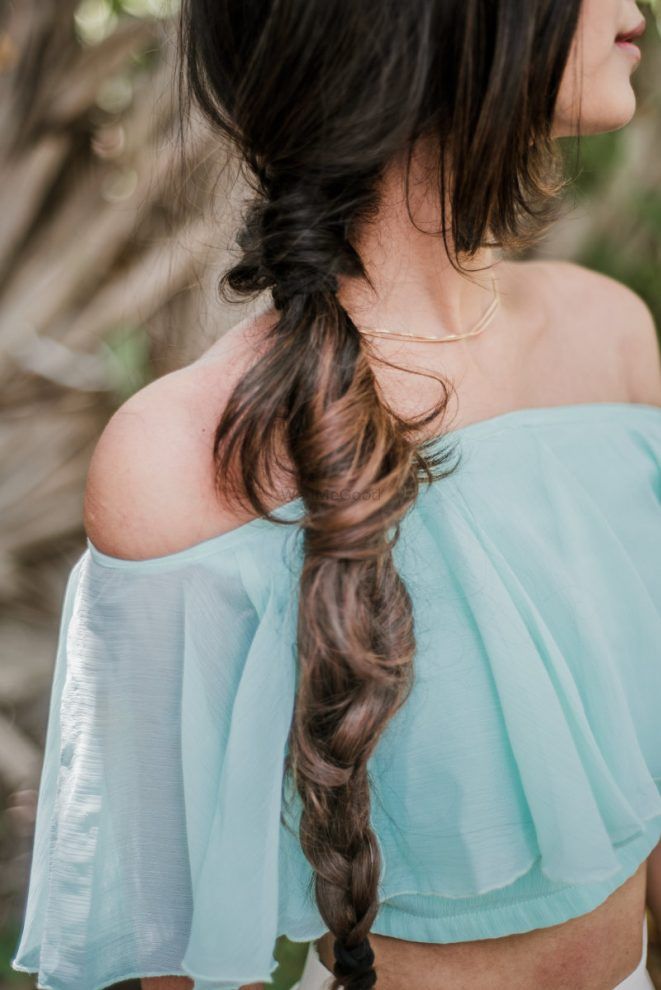 Image via YOU by Poonam Kotecha
Might be a little too casual for some, but this one is such a pretty braid that you can accentuate further with flowers or accessories!
Sleek open centre parted flat ironed hair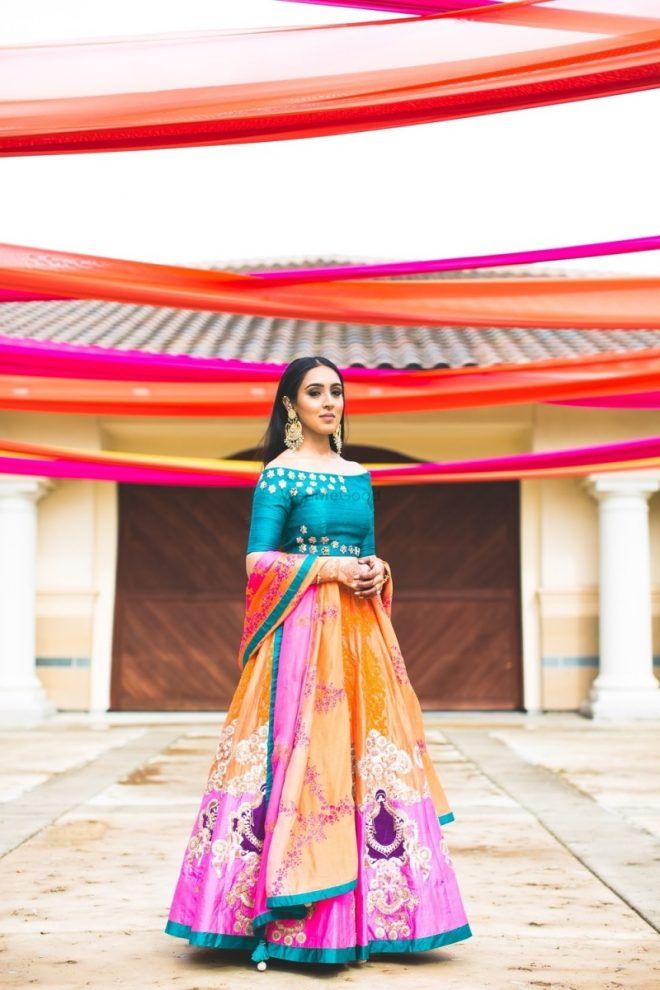 Image via Annie and Ripan's Wedding
Simple and sleek- a fierce look that lets everything steal the limelight!
Centre parted wavy half up half down hair with flowers behind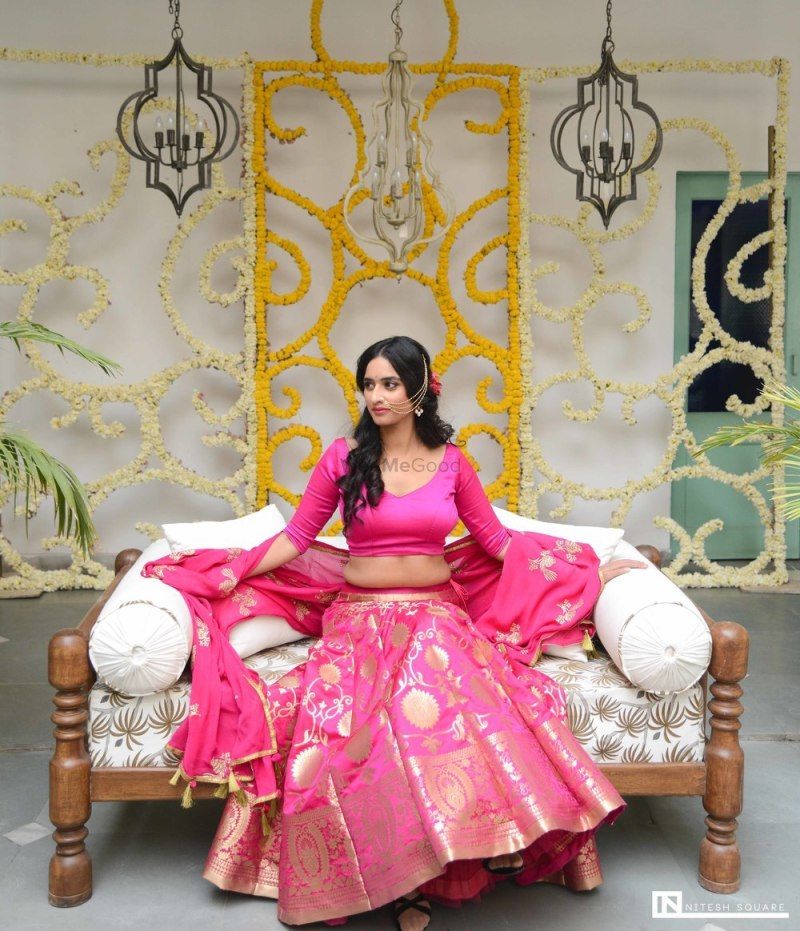 Image via Ananya and Siddharth's Wedding
Another simple look for the Roka, which looks great with the matching flowers and lets that gorgeous nath grab all the attention!
Wavy bun with curls framing the face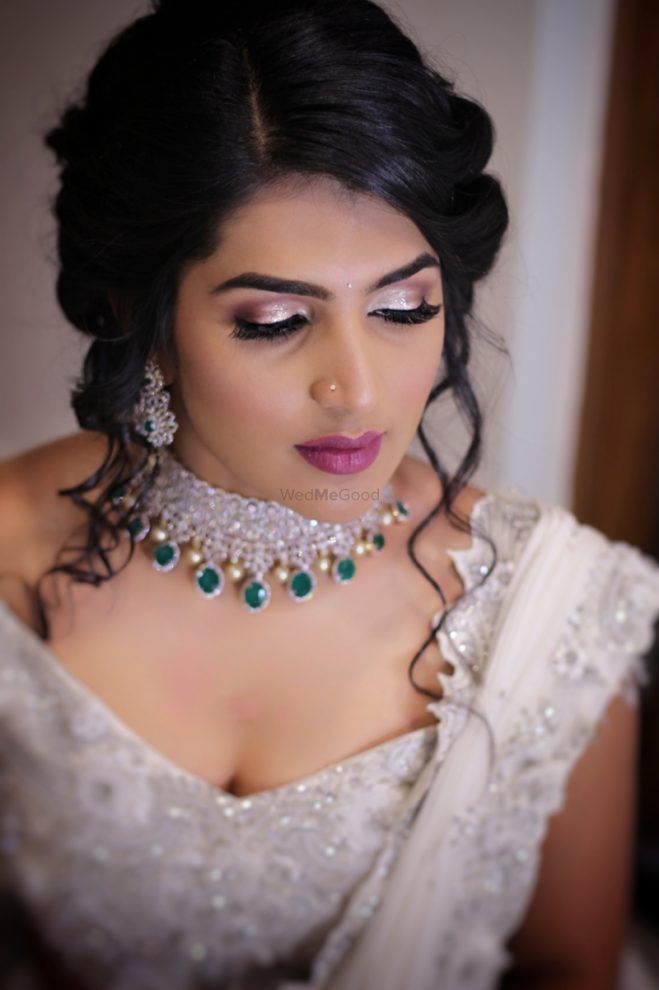 Image via Make-up by Afsha Rangila
If you want to go all glam, then this one is perfect for that! Love how the curls are framing the face!
High voluminous bun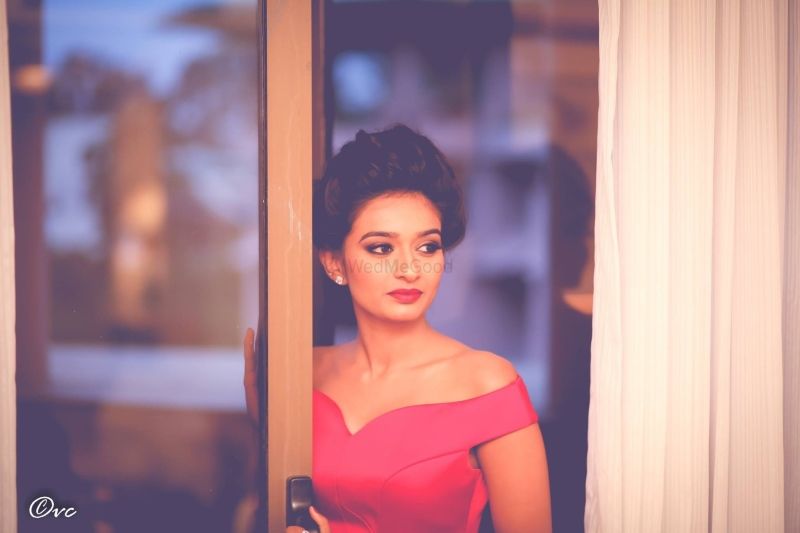 Image via Get Gorgeous with Ridhi
A high voluminous bun is all you need to complement a gorgeous gown!
Messy side fishtail braid with baby's breath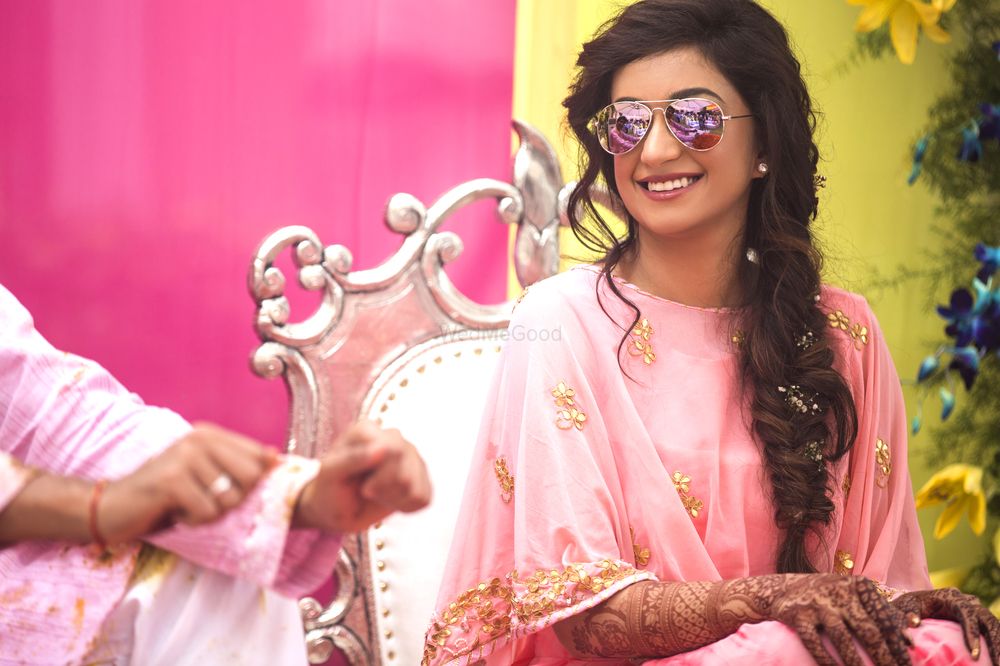 Image via Akansha and Prabhav's Wedding
Another relaxed casual hairdo for the Roka which is perfect if you're having a brunch Roka!
Messy bun with curls and roses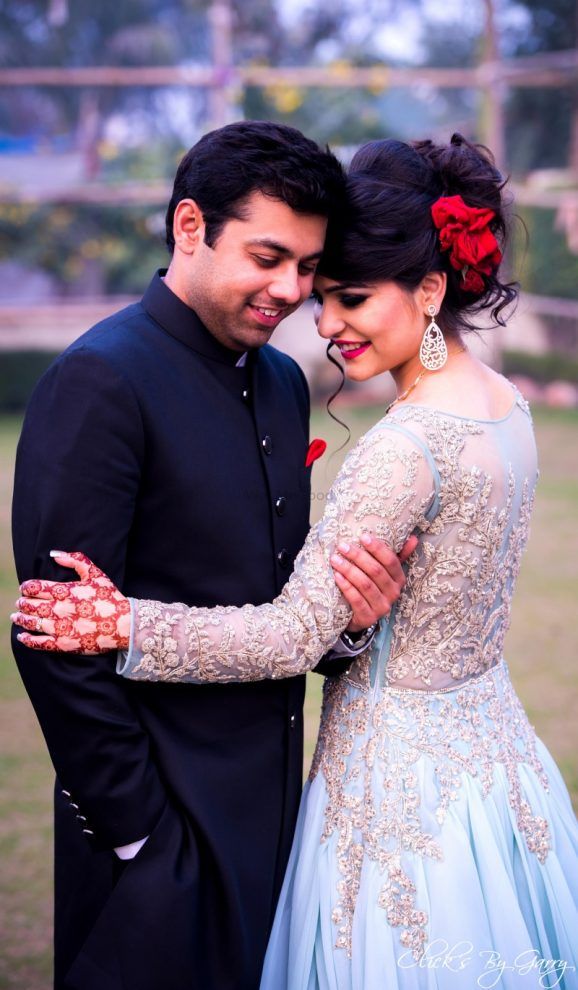 Image via Clicks By Garry
A messy bun is something we love, and this one with the roses is perfect for a gown, a lehenga or Anarkali!
Simple centre-parted traditional bun with gajra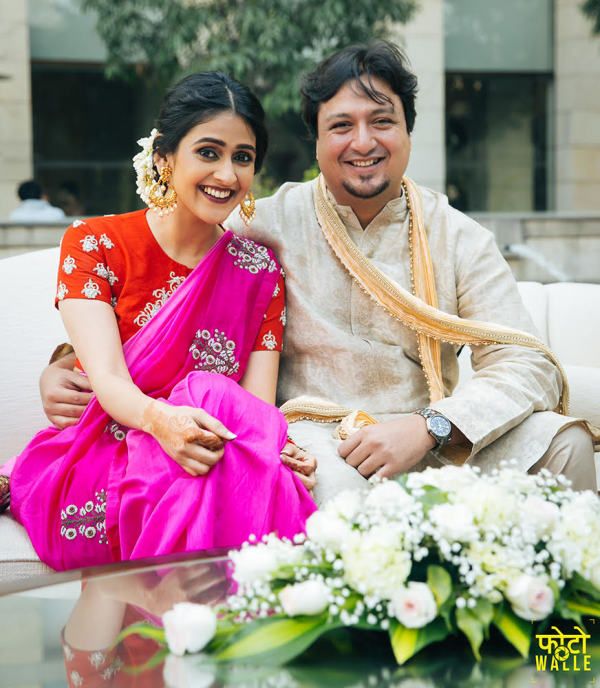 Image via Shreya and Nikhil's Engagement
This is a classic look with a saree, which is nice for a Roka, and can even work for a simple or traditional lehenga. 
Simple half up half down with side fringe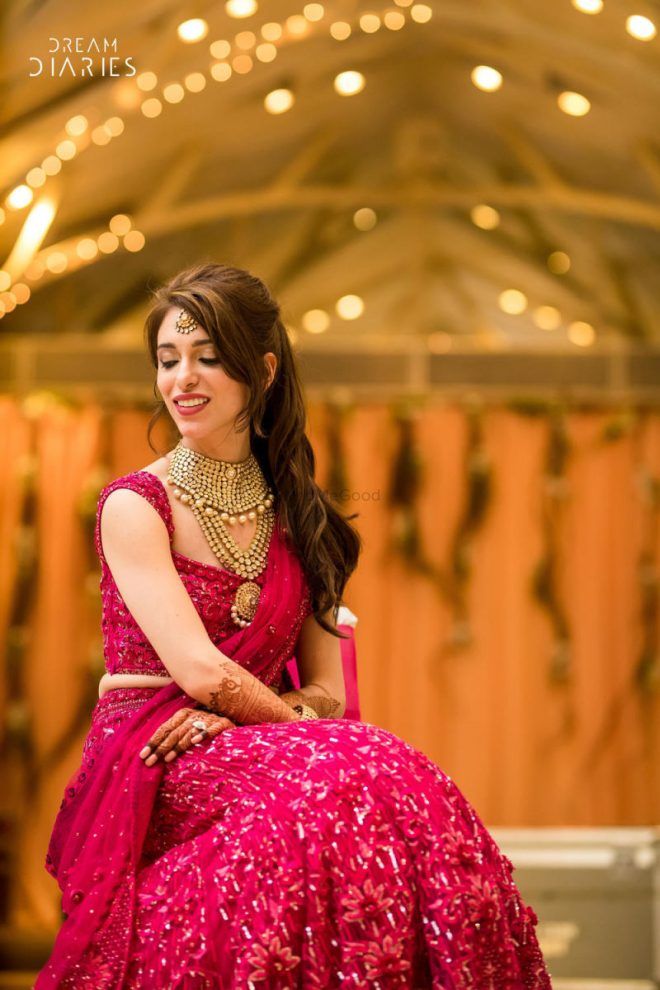 Image via Maia and Aditya's Wedding
Another DIY style hairdo for the Roka, which is elegant with any type of outfit!
Gathered glam voluminous bun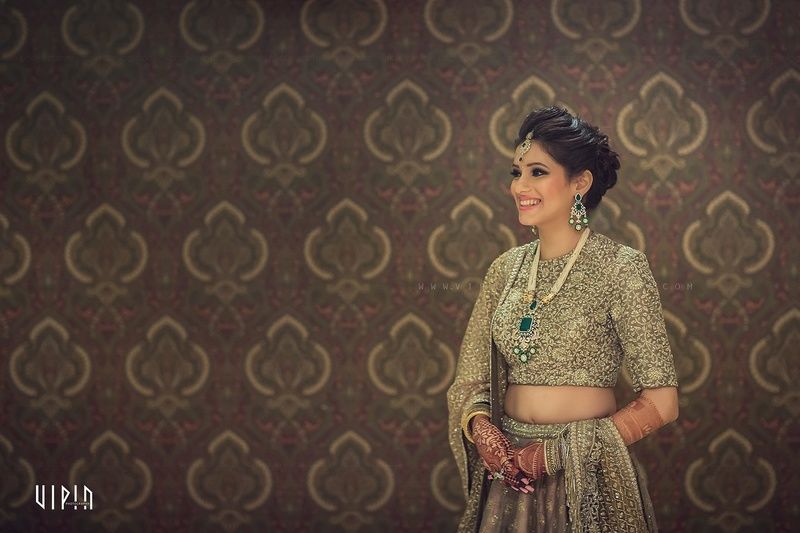 Image via Vipin Photography★ 4.5
This one is another winner- so pretty and elegant and very very modern!
Simple voluminous side braid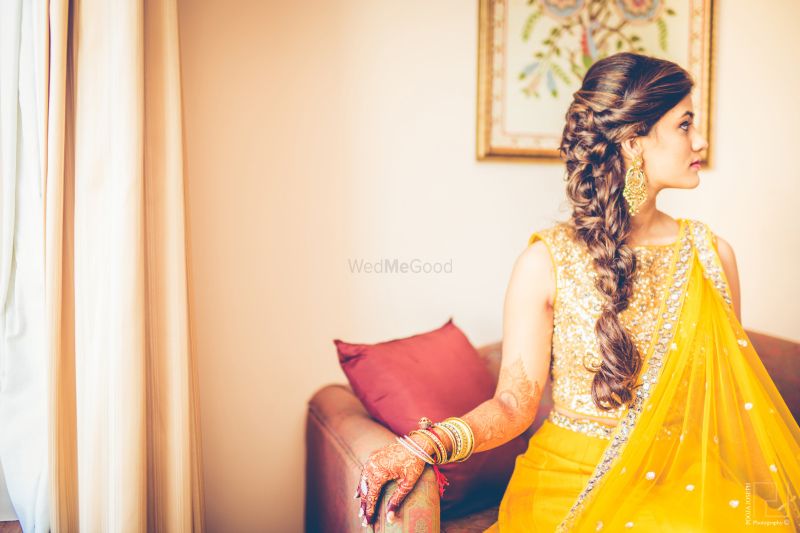 Image via Pooja Joseph Photography
You can hardly ever go wrong with a side braid, and this one is pretty and something you can DIY. 
Modern braided bun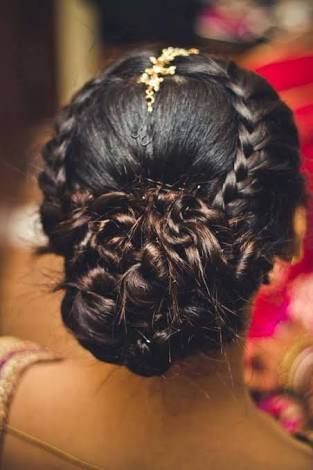 Image via Kinjals Makeovers
A braided bun like that one looks complex but so unique and gorgeous!
Twisted classic bun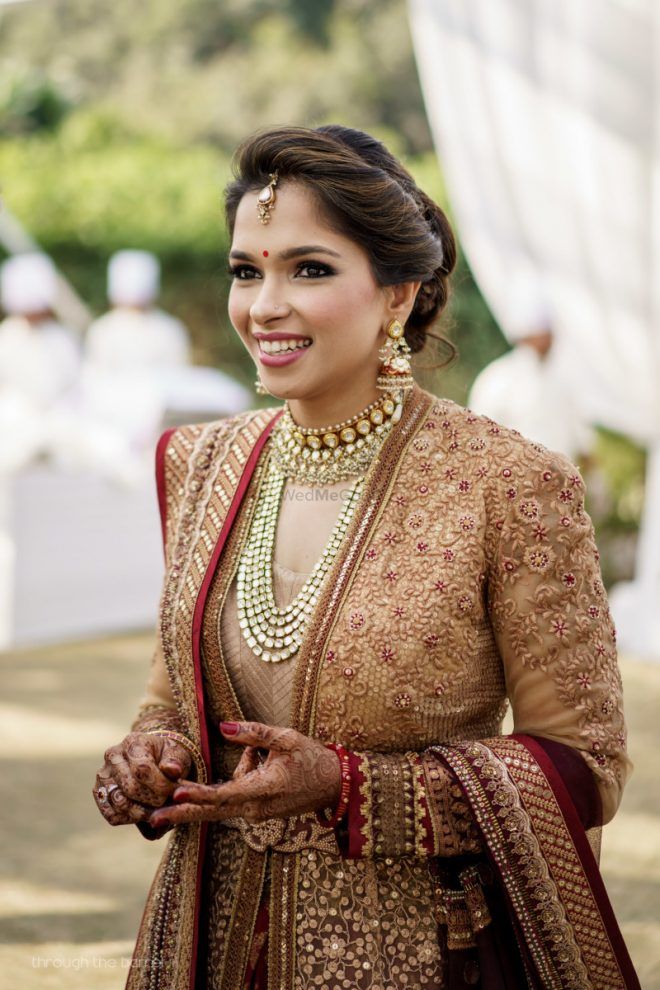 Image via Through the Barrel
With that twisted front, this one is another elegant bun you could opt for which is understated and glamourous!
Front twisted hairstyle with loose waves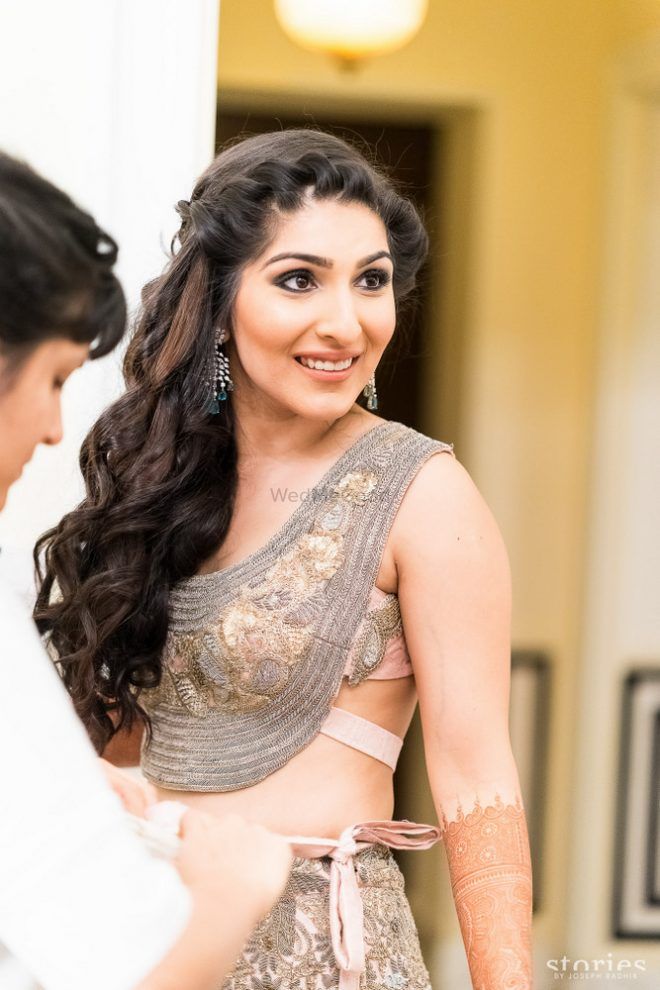 Image via Tanisha & Nikhar (Udaipur)
So unique and one-of-a-kind! Love that twisty 'twist' in the front!
Voluminous side bun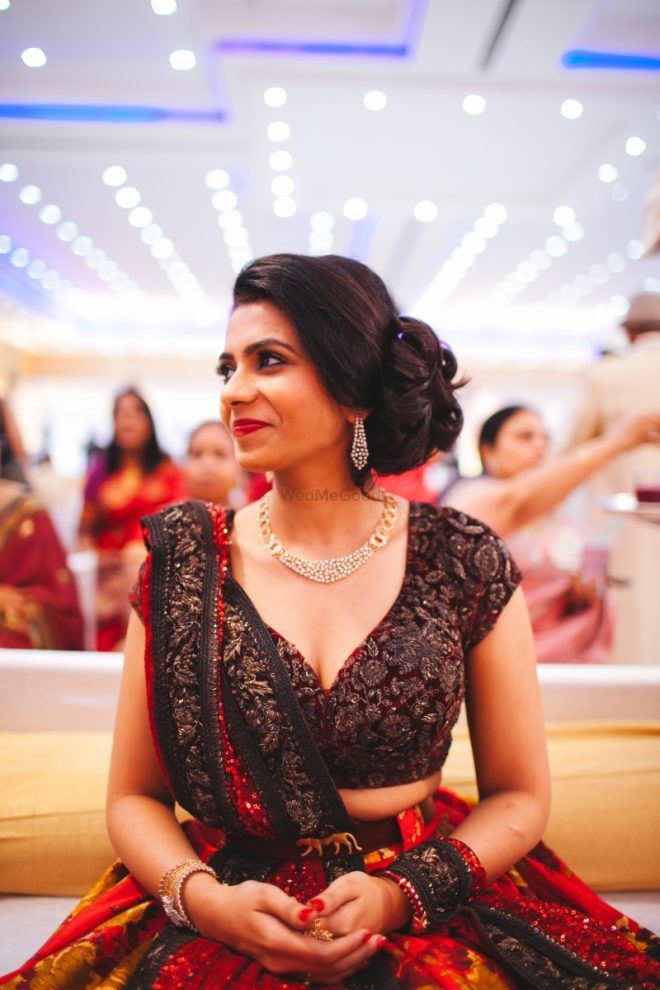 Image via Basic
A big bun on the side, which is well structured and better-suited for a more formal event.
Simple bun with baby's breath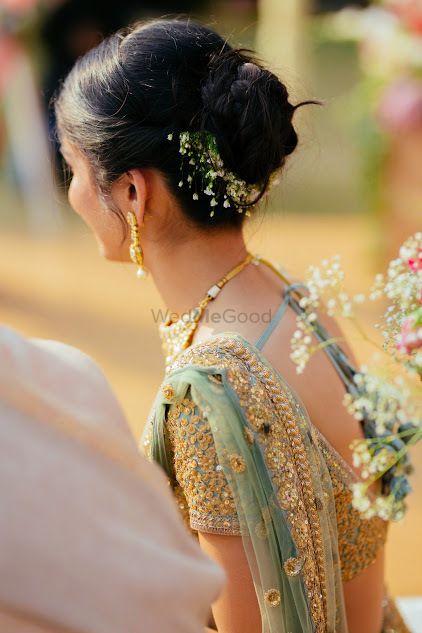 Image via Gautam & Mansha (Delhi)
A sweet hairdo which works for just about any Indian outfit! Baby's breath are a great addition!
Twisted hair with braid and baby's breath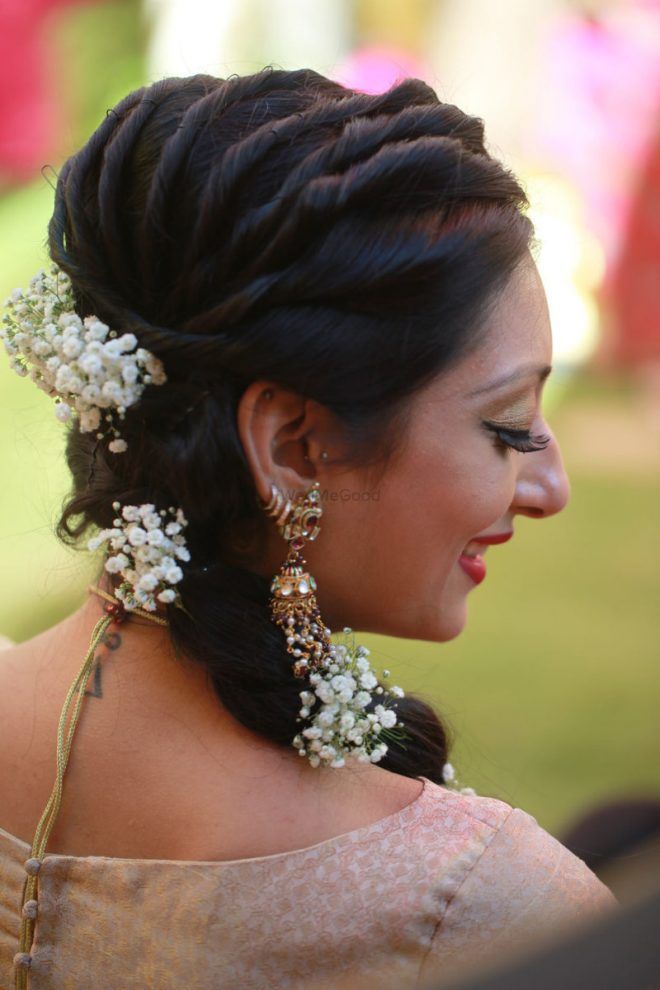 Image via Crimson And Cherry
That twisty thing is so so cool! Now that's a statement hairdo!
Half up half down hair with baby roses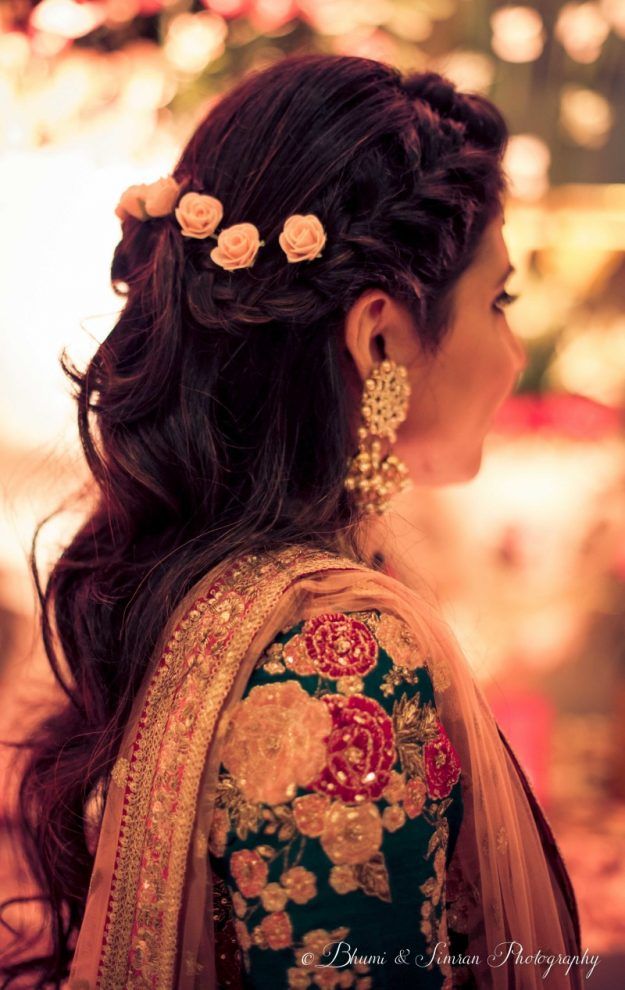 Image via Sanam & Suhel (Delhi)
A twisted braid all around and accentuated with those dainty little roses! So perfect! 
Open short wavy hair with centre parting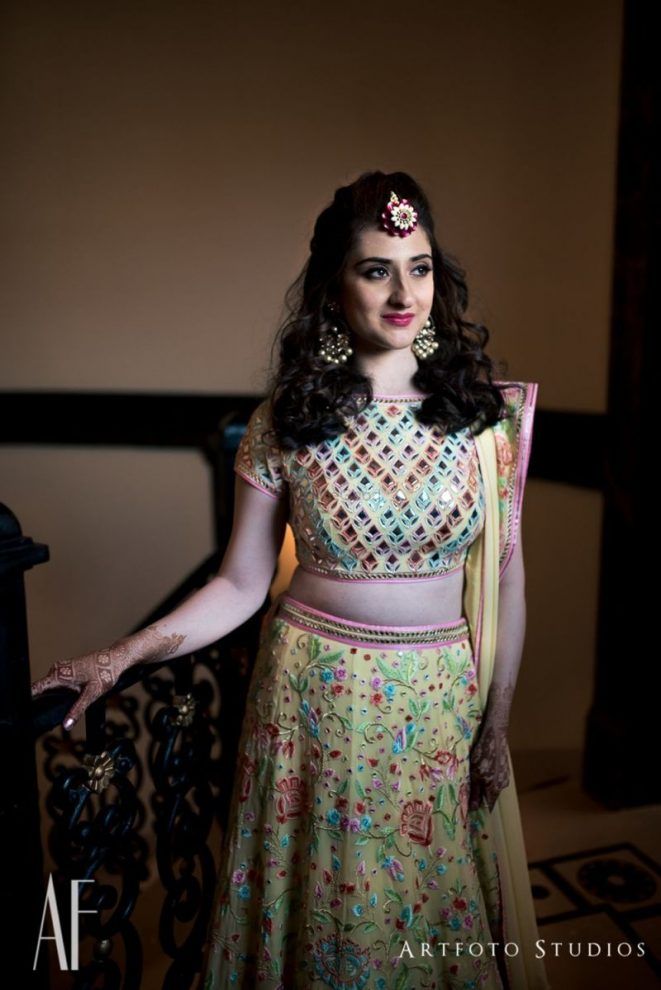 Image via Shiv and Vasundhara's Wedding
Another simple hairdo to DIY- if you have wavy hair already, this one should be a breeze!
Braided low bun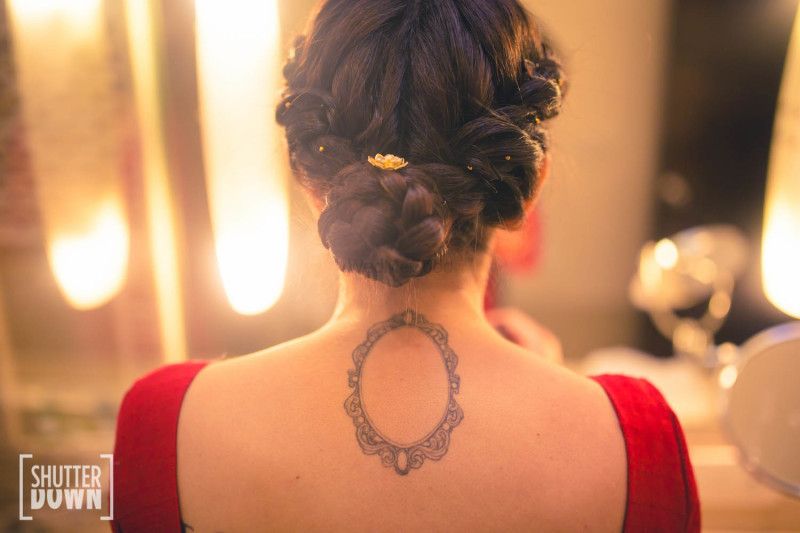 Image via Shutterdown - Lakshya Chawla
A great idea for brides with curly hair- a low braided bun like that one is modern and elegant!  
Now that you have ideas for your roka ceremony, it is now the time to start looking for engagement hairstyle inspirations. And dont forget to check out the hairstyles that look the best on your face shape.
ALSO READ: 50 Bridal Hairstyles For Every Single Function At Your Wedding!