Find The Perfect Bridal Hairstyle Based On Your Face Shape!
BY Apoorva | 13 Feb, 2019 | 50153 views | 4 min read
We all have multiple Pinterest boards with various bridal hairstyles pinned for the big day. But when the actual day arrives, most of them don't look as good as they did in the pictures. That is because every hairstyle is suited to a certain face shape. Knowing what suits you and deciding your final look is extremely important. While your MUA might help you understand these, here are some details that every bride to be should know!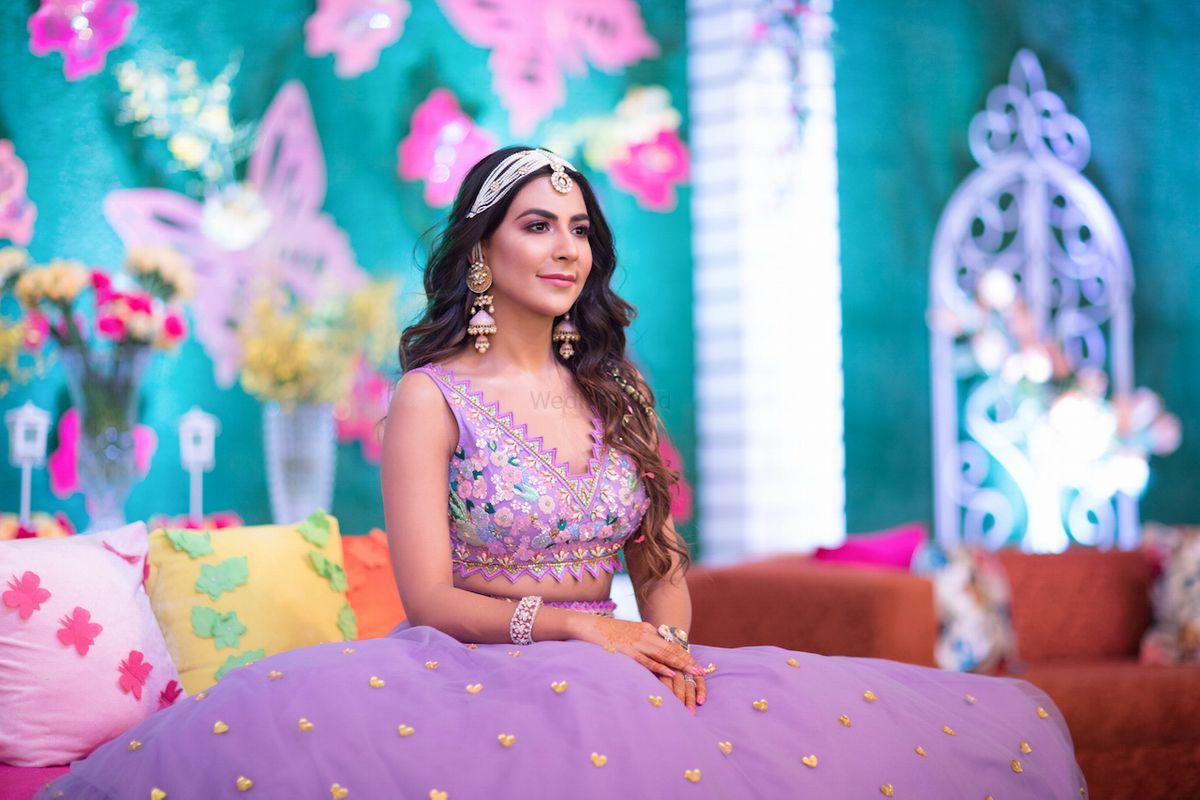 Image via Badal Raja Company
Determining Your Face Shape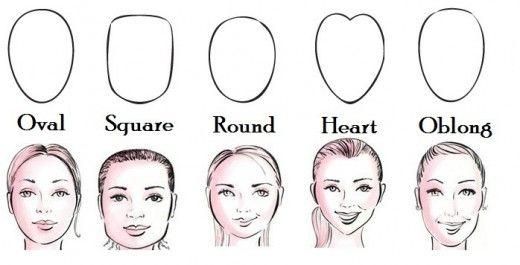 How do you determine your face shape? The most common mistake most people make when trying to determine their face shape is thinking that their faces are simply round. When determining your face shape, you should be looking at your hairline, width and length of your face, and jawline.
The easiest way to know what face shape you have is to pull your hair back, take an eyeliner or lip pencil, look in the mirror, and trace the outline of your face. Your face shape should fall within one of the following categories: oval face, square face, round face, heart shaped face, and diamond shaped face.
Hairstyles For Oval Face
When choosing the right hairstyle for your oval face, the main goal is to avoid elongating your face. Side swept bangs or any hairstyles that take the hair away from your face will suit you. If you're wearing your hair down, be sure to have either one or both sides of your hair tucked behind your ear showing off your cheekbones.
You can opt for braids or half up and down hairstyles with swept bangs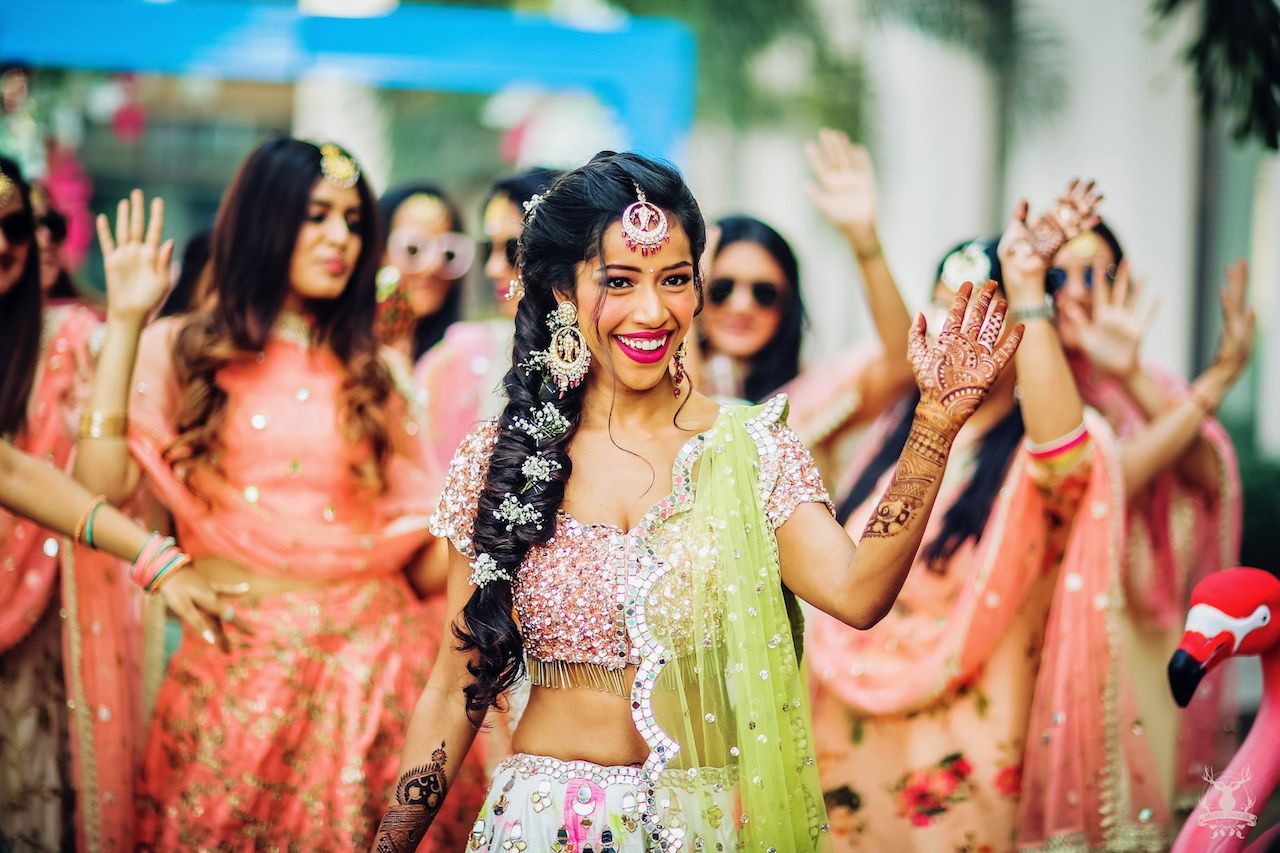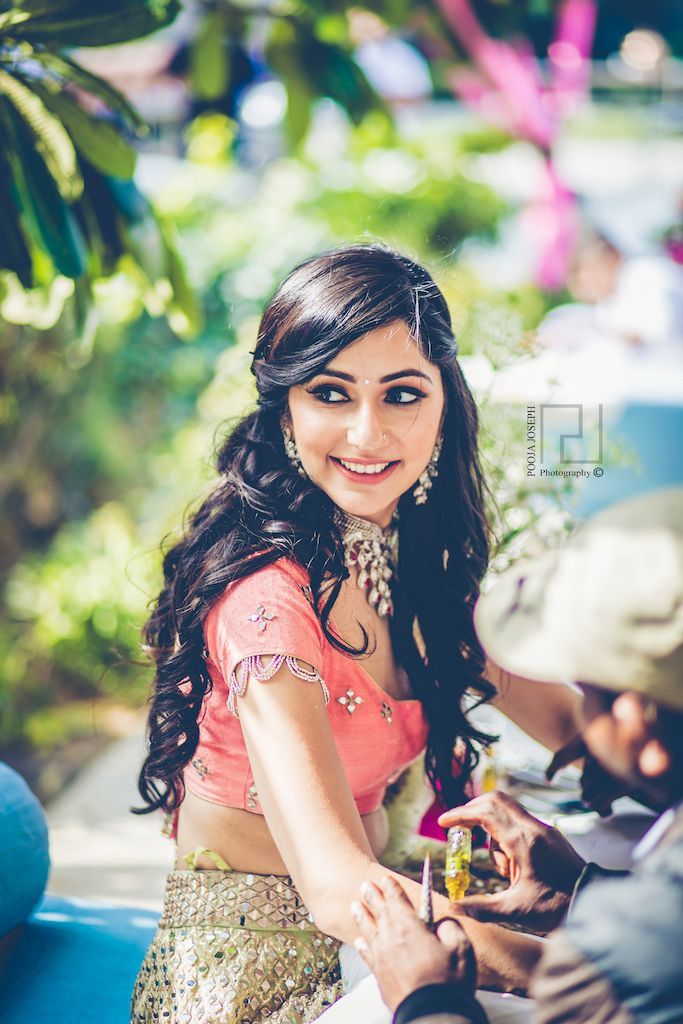 Image via Tuhina and Filip Real Wedding and Gauri & Anshuman's Real Wedding
Hairstyles For Heart Shaped Face
When choosing a hairstyle for your heart-shaped face, you can either choose to accentuate your tapered face shape, or to balance it out by making the bottom half of your face appear wider. Don't opt for a middle part, go for a side part with all your bridal hairstyles.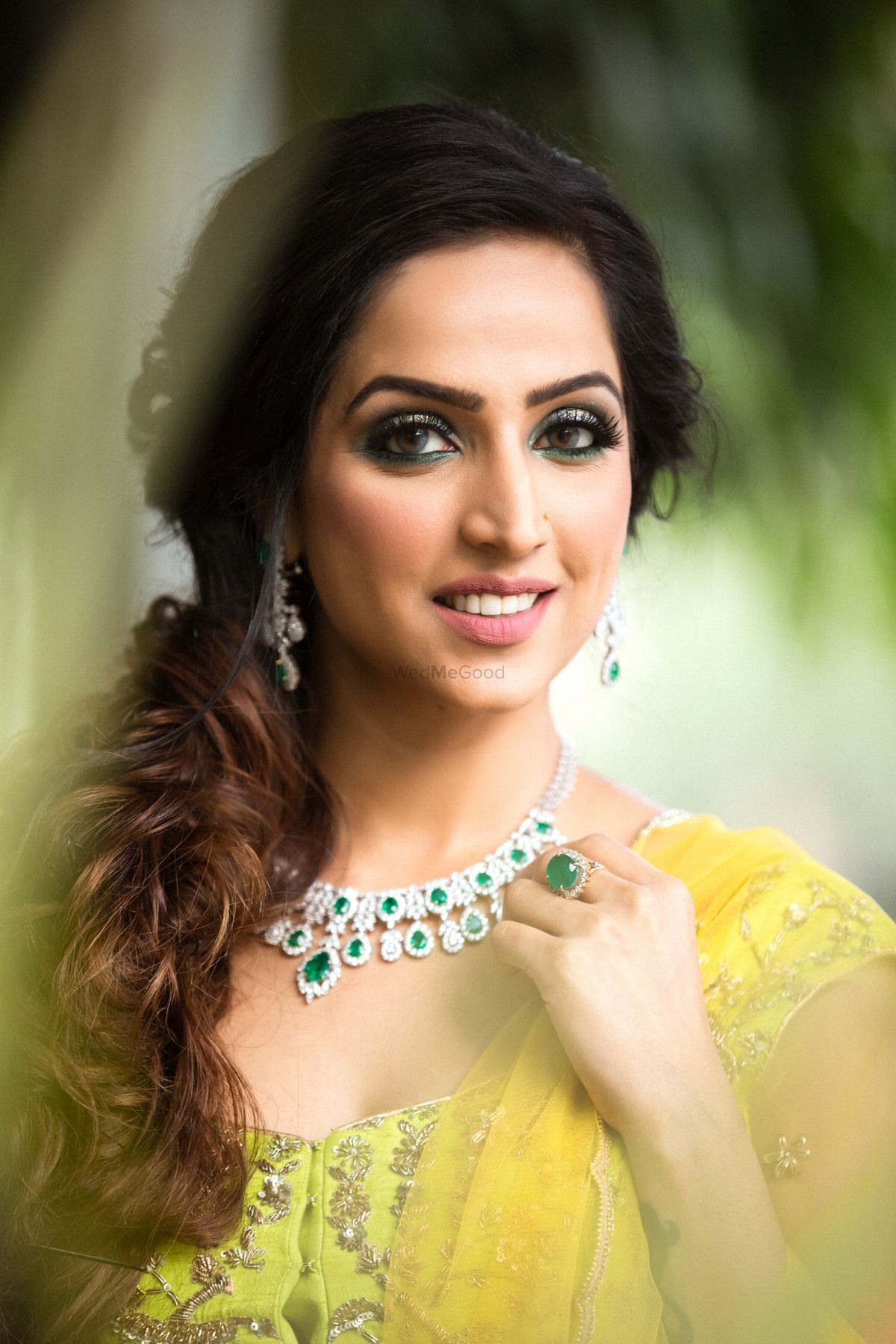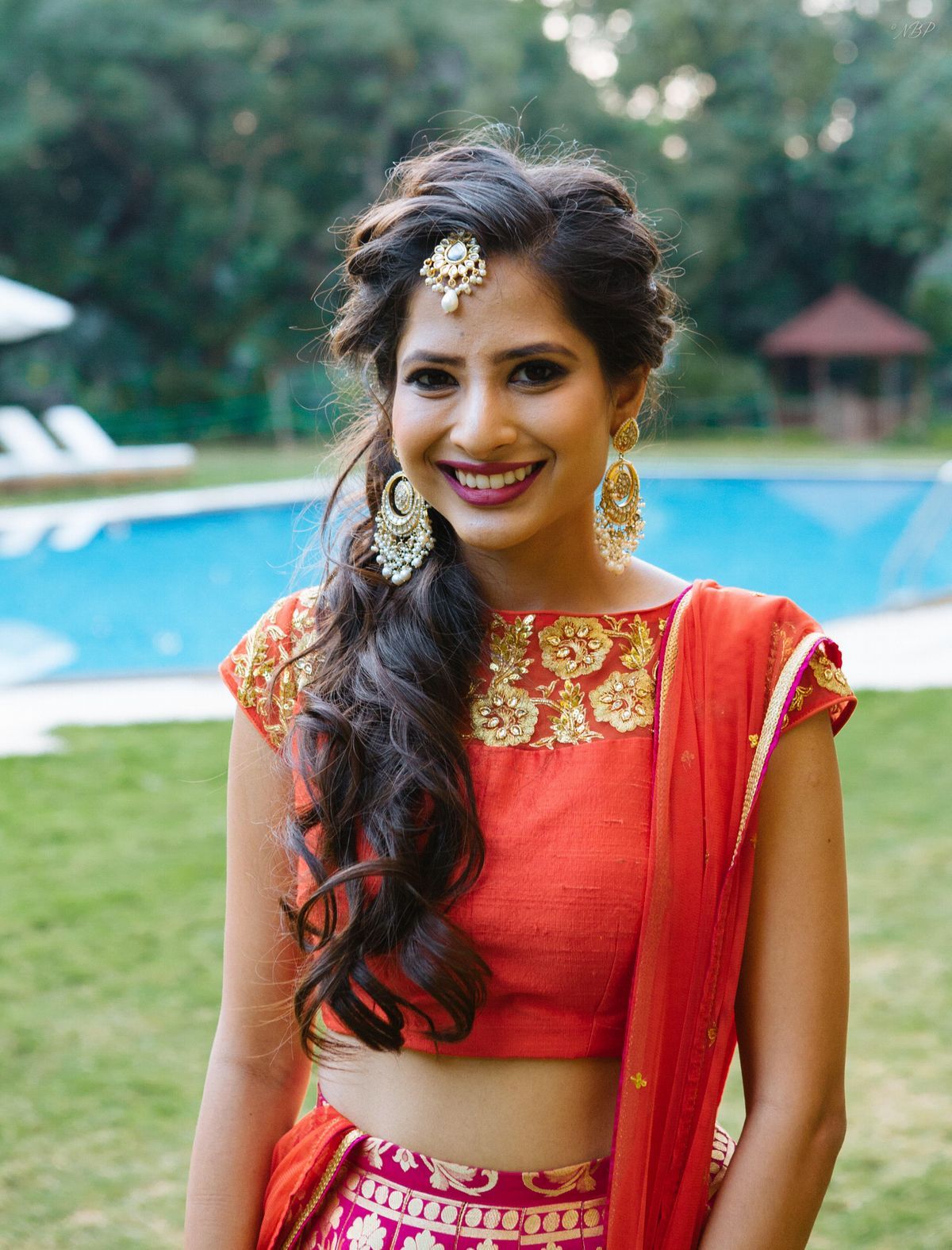 Image via Roshni Safir★ 5 and Samaira Sandhu Makeover★ 4.8
Hairstyles For Square Shaped Face
When choosing a hairstyle for a square-shaped face, you can either choose to accentuate the square-ness of your face or soften your strong jawline. Soft waves and straight hair looks perfect for a bride to be with a square shaped face. Avoid any sleeked back or severe hairstyles. Curls could widen your face, so steer clear from those too!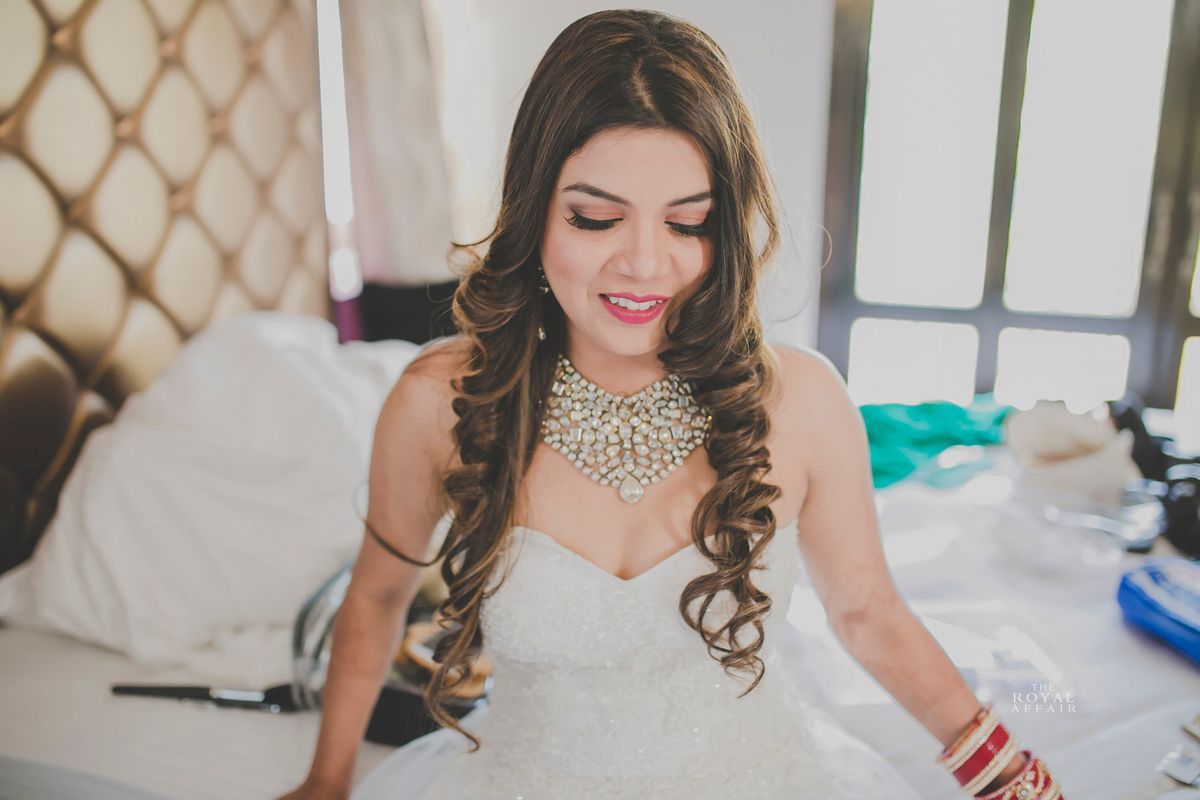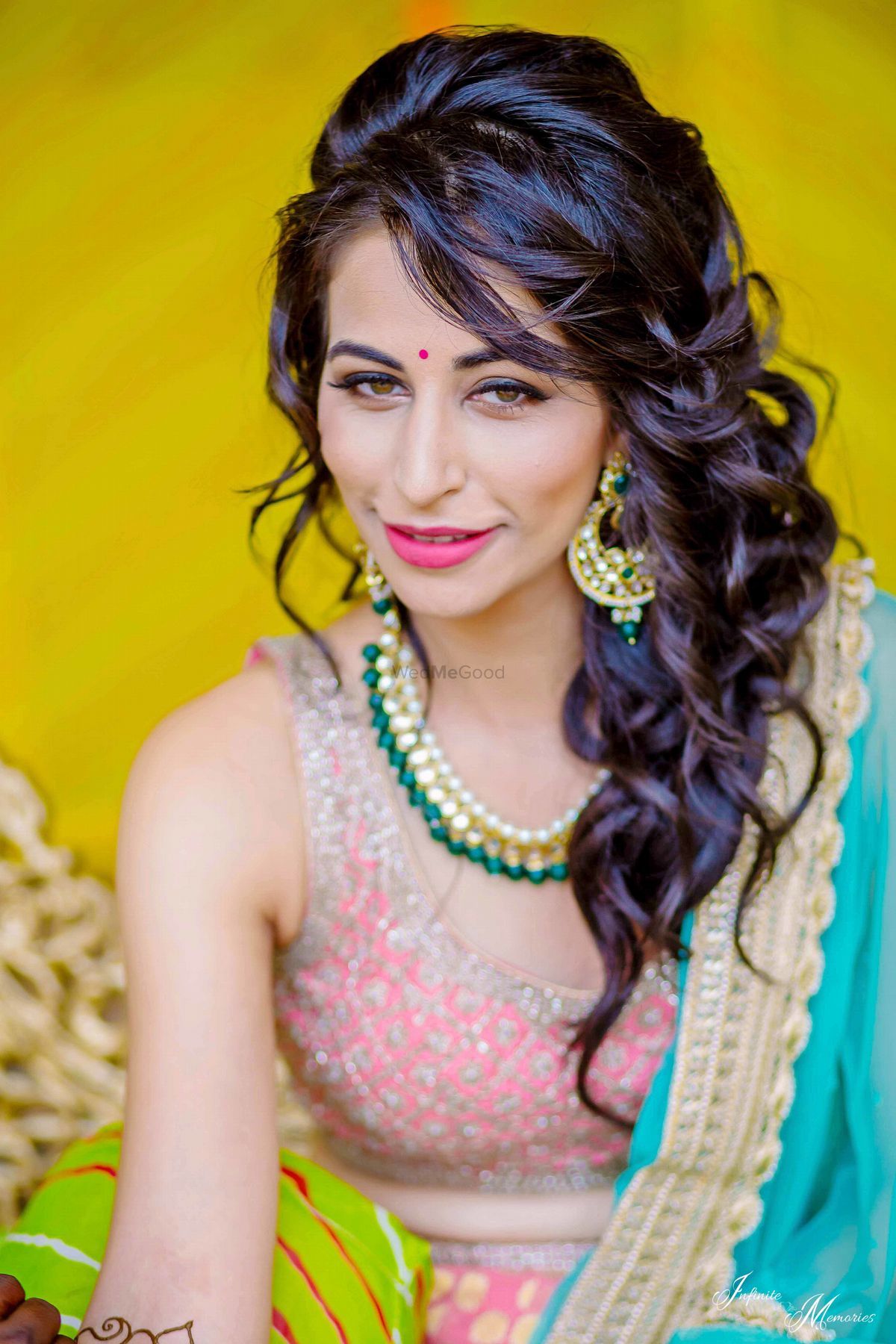 Image via The Royal Affair★ 5 and Infinite Memories★ 4.7  
Hairstyles For Round Shaped Faces
You don't have to panic! Most brides with round faces think that they will look chubby or fat because of their rounded faces. The main trick to elongate the face so that you can shorten the visual width of your face. A quick trick to doing this is to always leave a little piece of hair un-tucked on one side of your face. Opt for hairstyles that are loose and voluminous to take away the roundness of your face!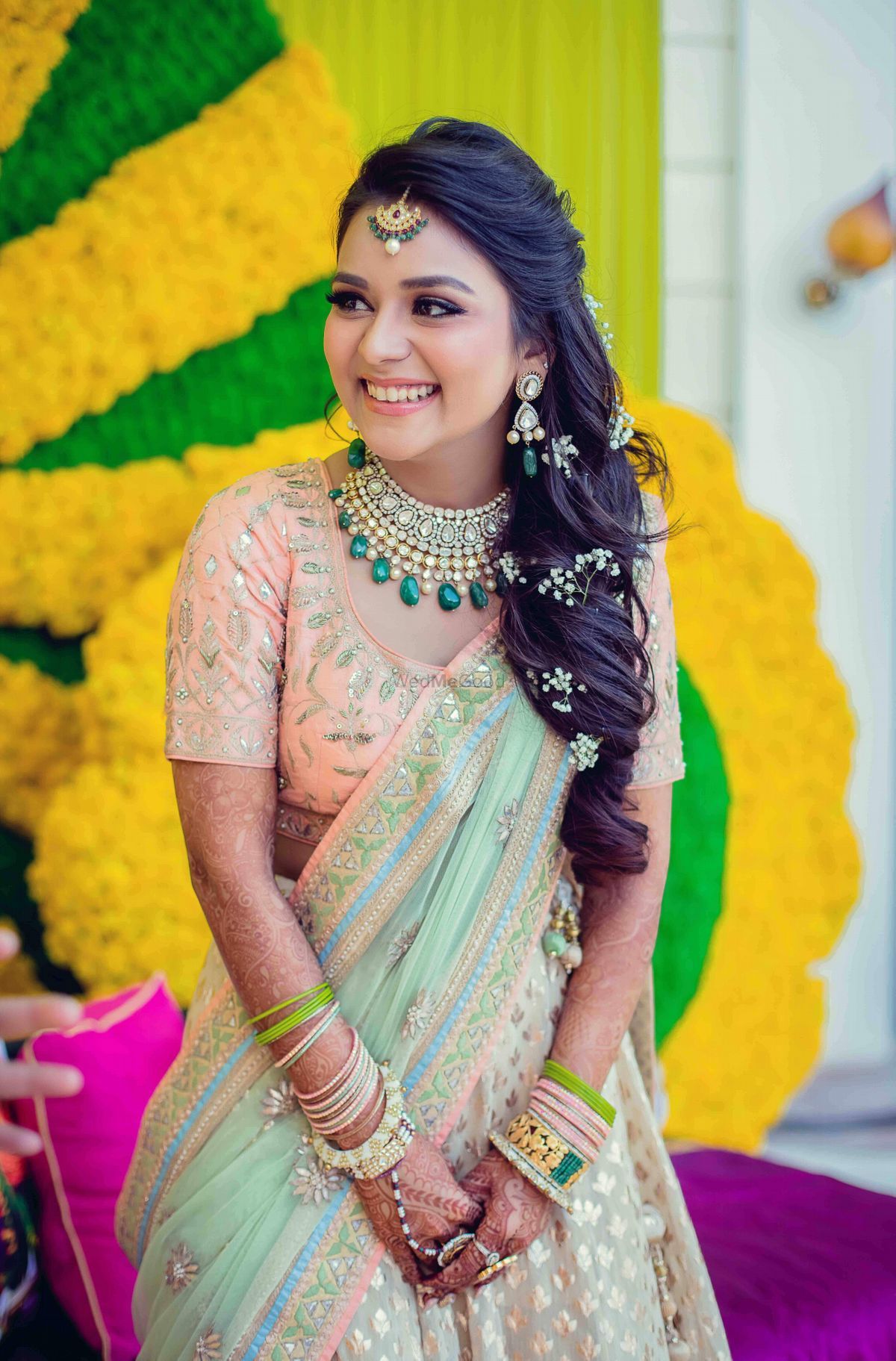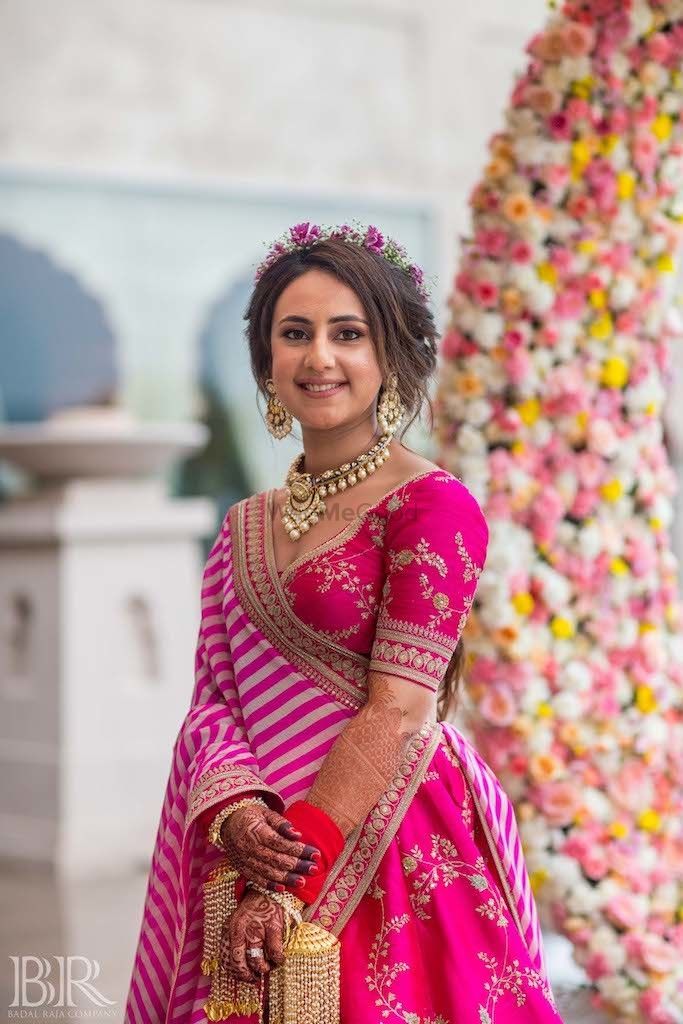 Image via CoolBluez Photography★ 4.8 and Badal Raja Company
Hairstyles For Diamond Shaped Faces
This is one face shape that can pull almost anything off. Diamond face shapes are coveted because they are symmetrical and balanced, so your main objective is to accentuate your elegant face shape, rather than balance anything out. You'll are the lucky ones who can opt for a middle part or even for a sleek ponytail to show off your bone structure!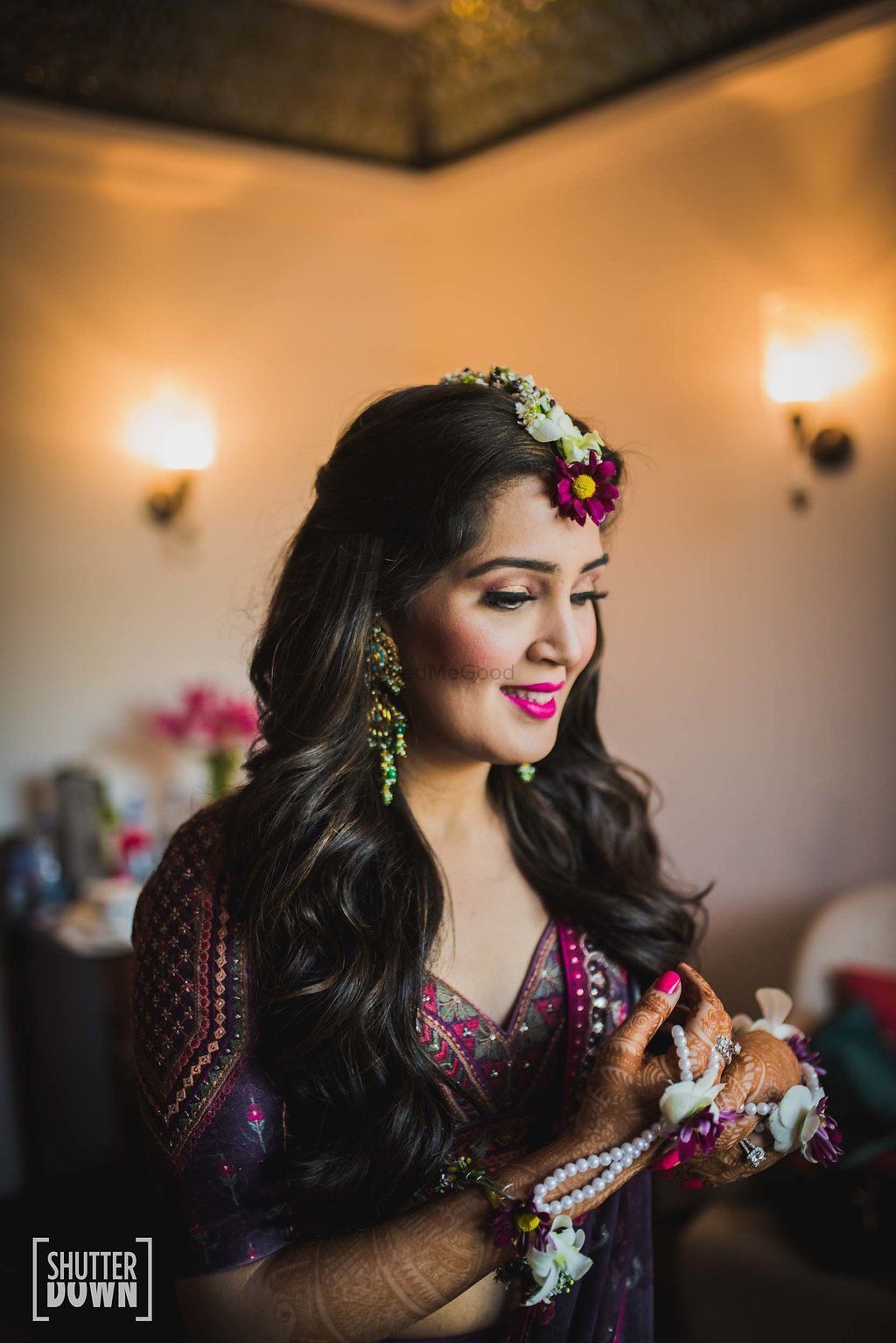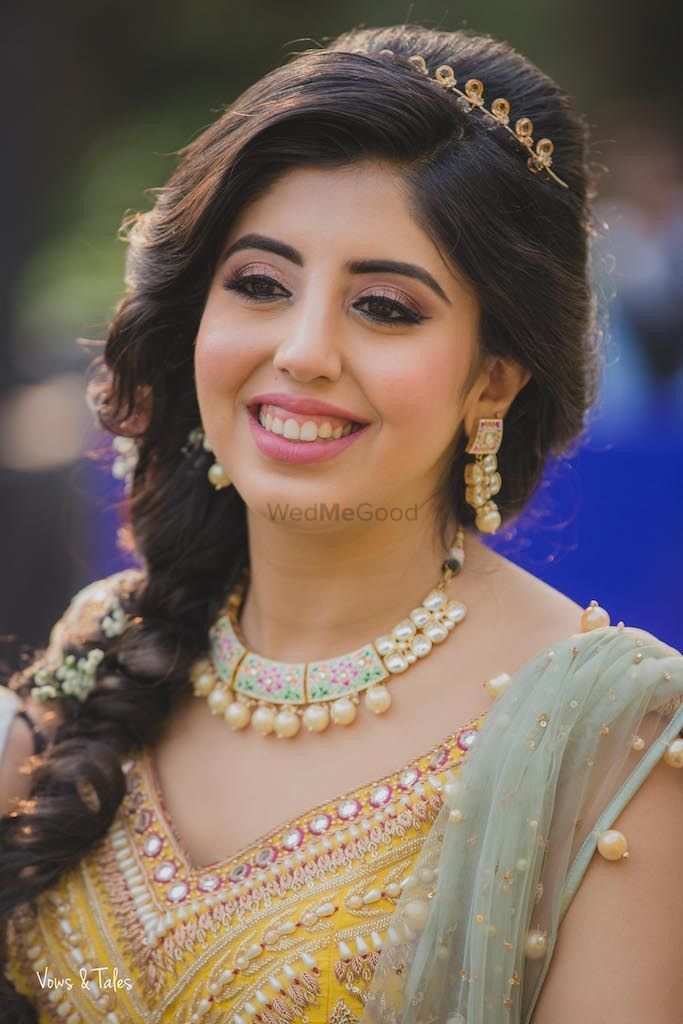 Image via Shutterdown - Lakshya Chawla★ 4.9  and Vasundra & Shrey's Real Wedding
Now that you know about what hairstyle suits your face shape, let us also tell you the perfect hairstyle for your engagement.