Engagement Hairstyles for Your Wedding: Real Brides Reveal!
BY The WMG Bride | 11 Jun, 2014 | 18571 views | 3 min read
So let's face it. Indian Bridal hairstyles make us want to yawn!  What with the dupatta for North Indians and the flower ornaments in the south, there is limited things you can do beyond the tried and tested bun or braid. The engagement however- you can get totally creative - let it loose in curls, do a chic side bun for your hair or a fishtail braid, tie it in a sleek pony - the options are totally limitless. These real brides had some of our favourite engagement hairstyles and some we found online that you guys should try out!!!
Bun Hairstyles for Engagement
If you are having just two events then you probably want to leave your hair loose for the engagement as it will be in a bun or tied during the wedding. But if your wedding does have more events, then having some more modern, messy buns definitely dont hurt.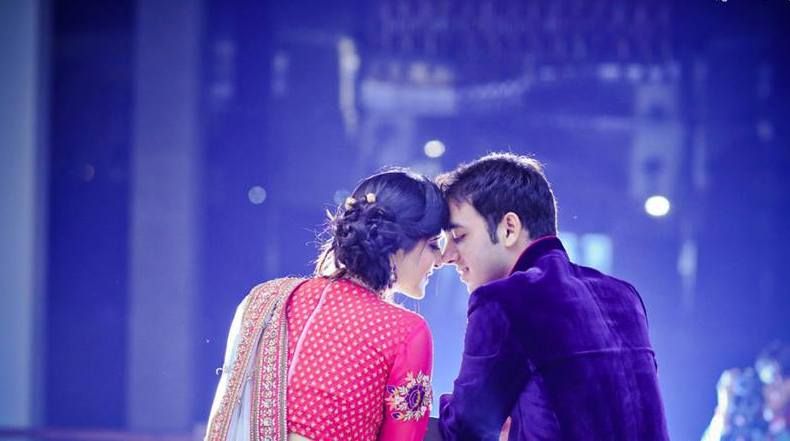 Absolutely love the chic, twisty bun of Real Bride Priyanka. Done by Nidra Spa in Raipur (who knew Raipur had such great hairstylists). She wore this for her reception but its a great look for your engagement as well.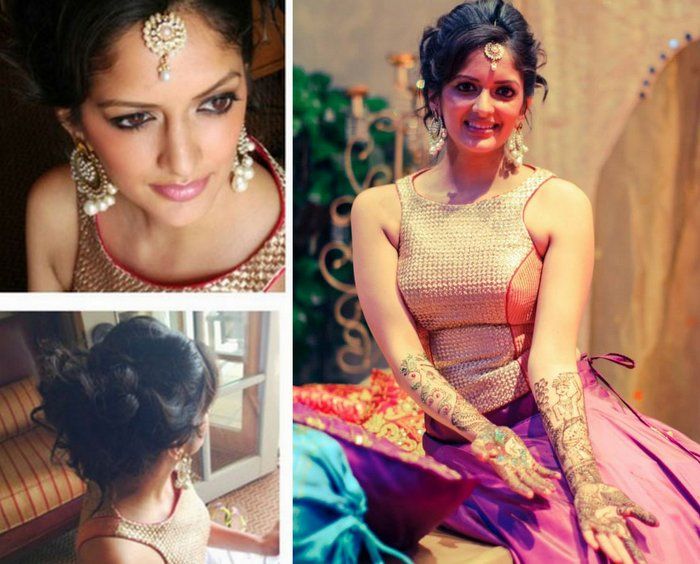 LOVED Real bride Rupali's messy up do- SUCH a great look for the engagement. A little flick taken from the hair from the front, a bun at the top of the head and lots of curls loosely pinned together. This is done by her makeup artist in the states.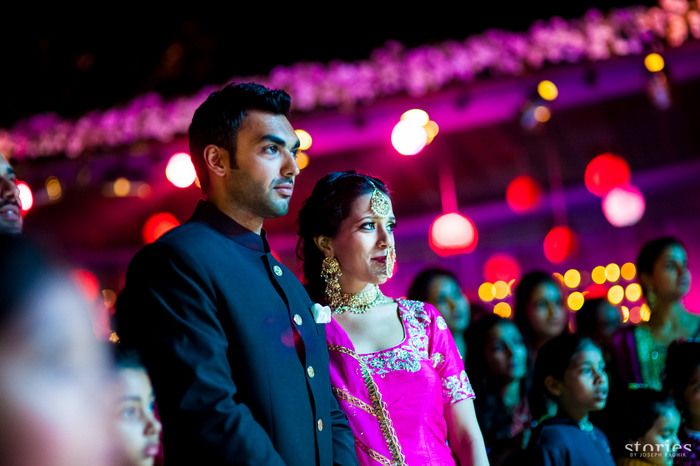 Abhaya's low, braided bun was just perfection with her sharara!!. This was done by Shruti Sharma from Delhi!
Open Hairstyles / Half Up Half down styles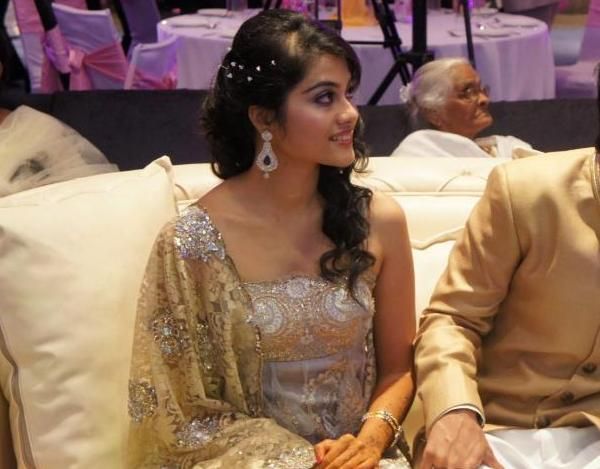 Thats our own engagement photo. My hair was done by Doris in Hyderabad - lots of curls all pinned to one side and a little puff at the back with a side flick and some diamontes!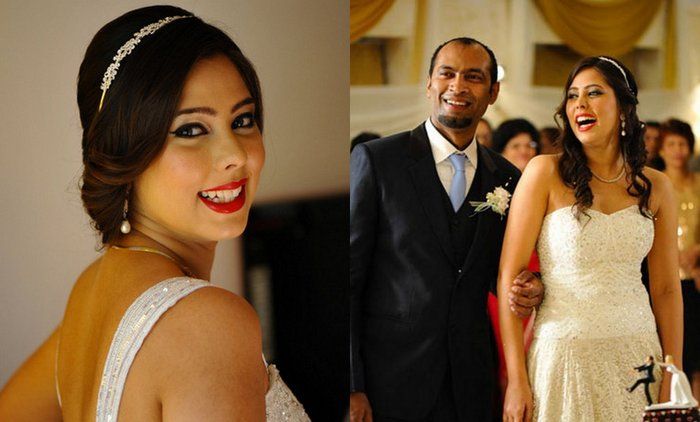 Absolutely LOVED Shruti's hair do's. SHe kept it in a wispy bun for the main ceremony, and for the reception she used the same sparkly hair band with loose curls. Side parting with waves on the front of the face. Done by Ridhima Sharma in Mumbai.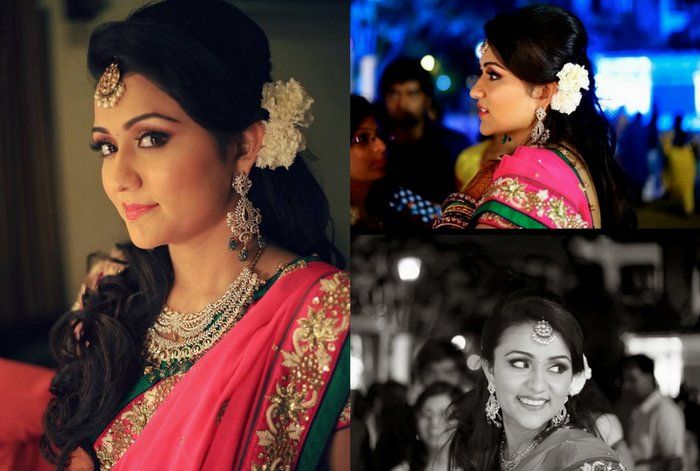 Sonam from Hyderabad had a large flower in her hair which was done in loose waves and almost  had a pony-tailish look. Very pretty- done by Tamanna Rooz in Hyderabad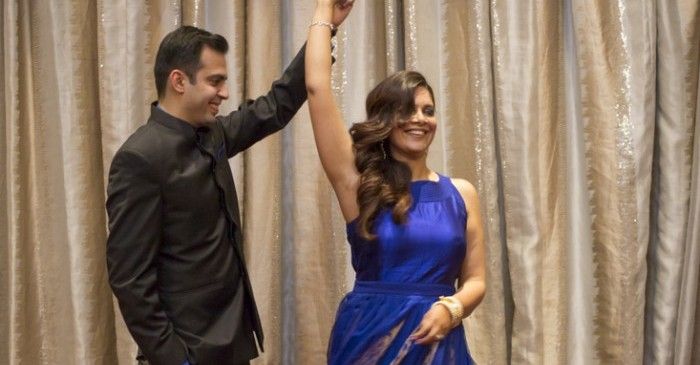 Shivani had structured waves all kept to one side. So pretty! Done by Fatima Soomar in Mumbai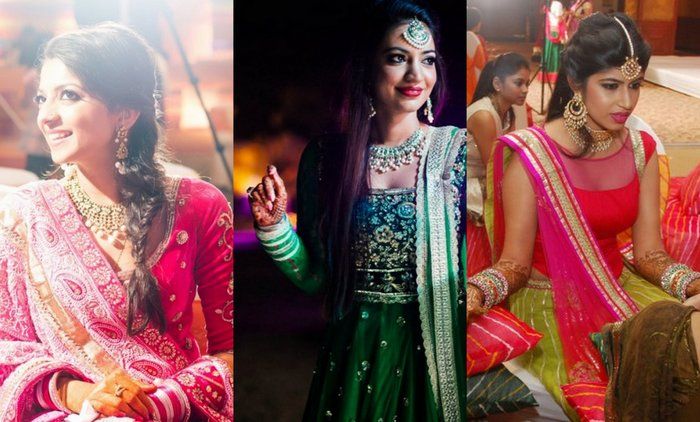 On the left is Ishana- what a cute fishtail braid that !. In the center is Yasmeen- classic straight hair with a puff in the middle. Also really liked Sindhura's Engagement hairstyle.. A center part, with twist hair on each side and the rest left open. Gives the look of ruffles at the top.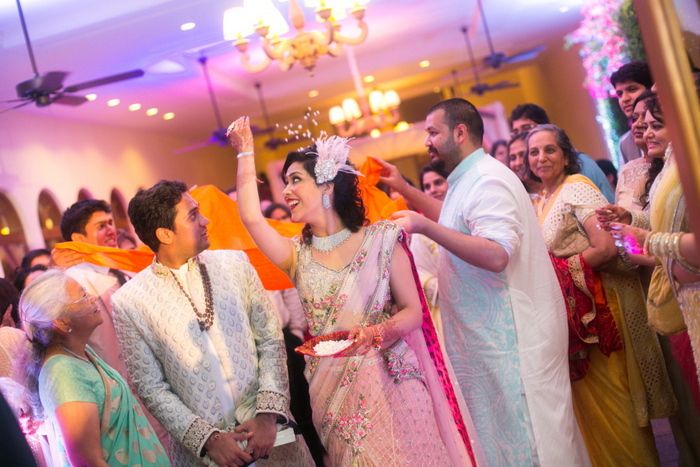 Loved the beautiful feather detailing in bride Vidushi's hair. So gorgeous !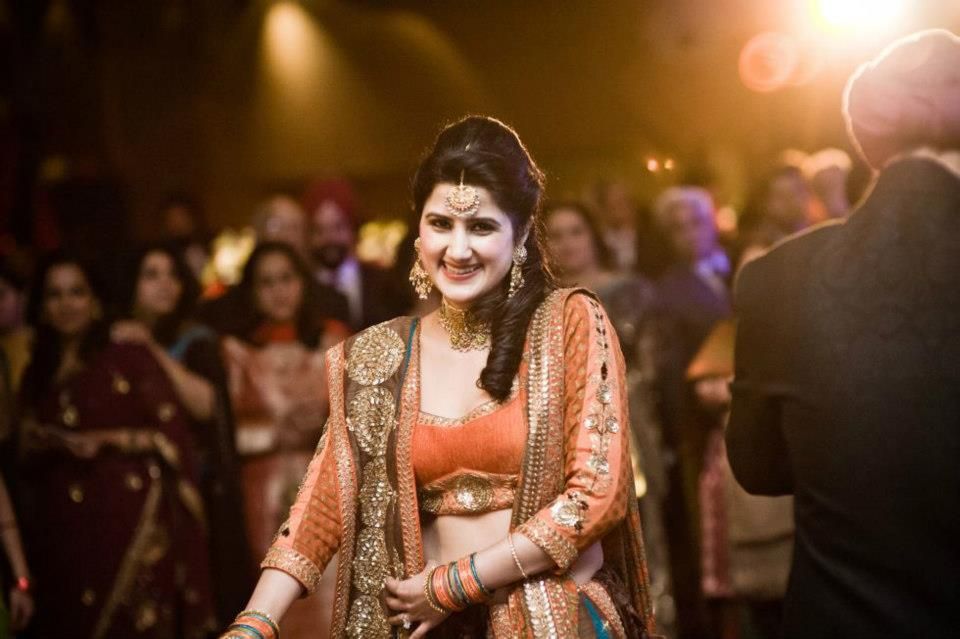 What an adorable Twisty ponytail for bride Sana?This was done by Plum Salon in Delhi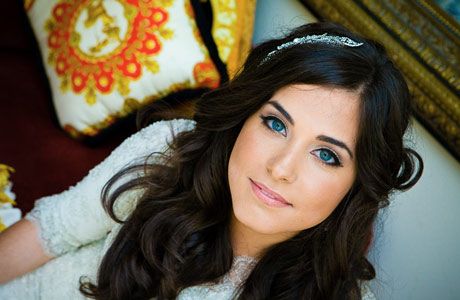 Found this image online and LOVED it ! Just soft curls with a side parting and a jewelled band to one side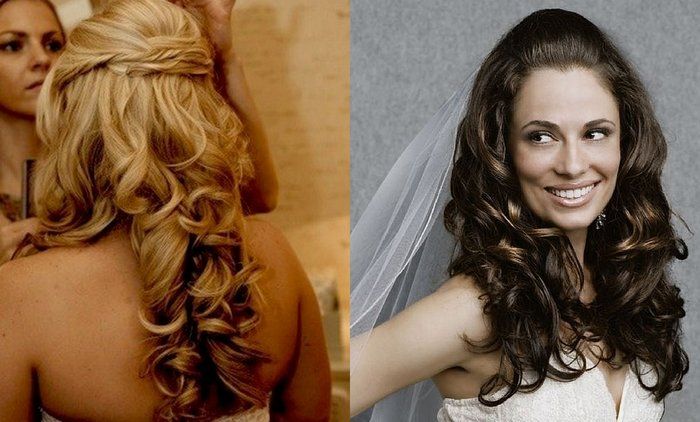 Lots of curls and a puff in the center. Easy Peasy, can do at home'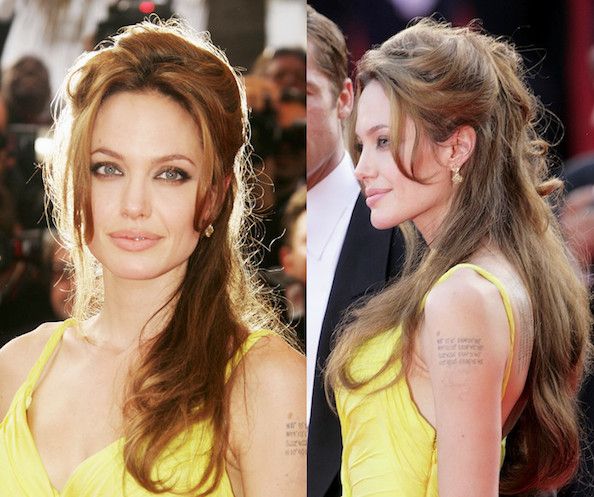 If your engagement is not a very formal affair, then a messy half up half down like this can work really well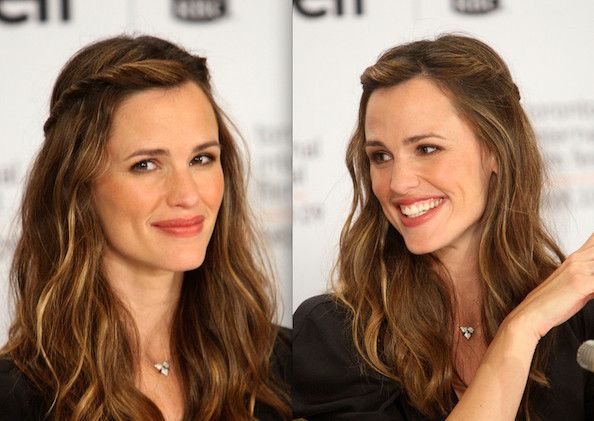 This is really easy to do on your own. Just a twisty strand that is taken from the front and pinned to the back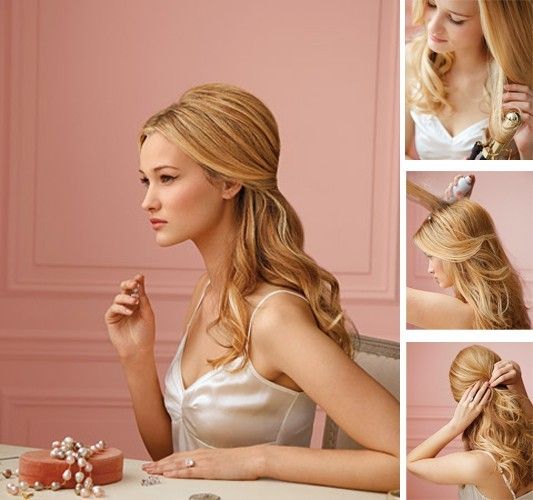 Beautiful half up half down hairstyle for your engagement where  there is a lot of volume in the puff and is softly pinned from both sides.
Loved the feather detail in Bride Vidushi's hair. So creative!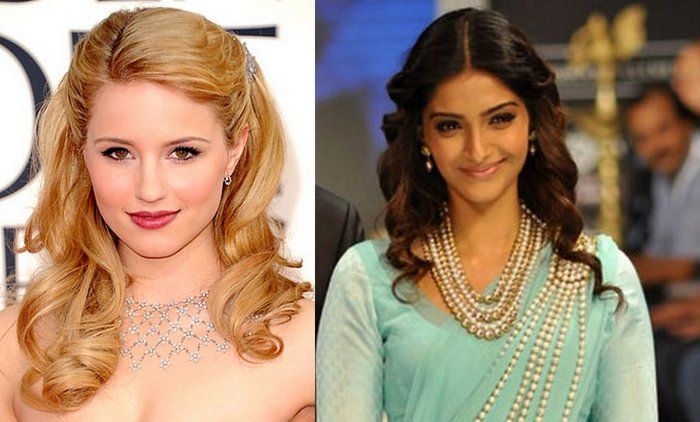 Sometimes all you need are soft waves !!
So which one are you wearing for your engagement?