A Pretty Corbett Wedding With A Bride In A Stunning Floral Lehenga
BY Aakanksha | 23 Sep, 2019 | 13451 views | 6 min read
Hill weddings have recently become popular and with good reason. With the Himalayas providing a natural backdrop for your wedding pictures, how can you not fall in love? Ananya and Prateek chose Corbett for the same reasons. They had nature all around them and  their love by their side, Ananya and Prateek tied the knot in an intimate ceremony. Ananya rocked a white and green outfit on her mehendi, with a top that had cape sleeves and a bandhani skirt. Even her wedding lehenga was a stunning floral masterpiece.We Dont Say Cheese★ 4.6 captured all this gorgeousness and we bet you'll be "hearting" these pictures as much as you can! 
Meet Ananya & Prateek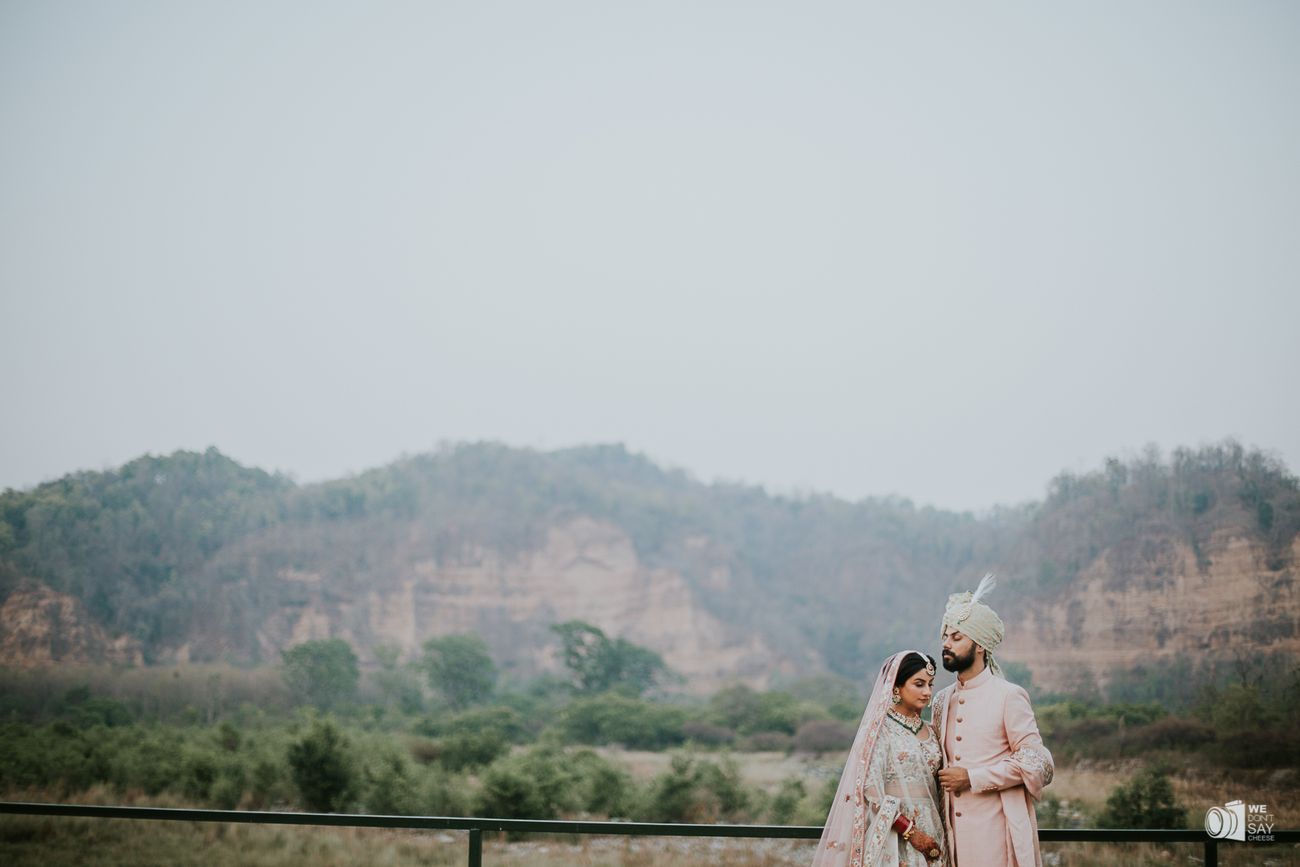 Ananya tells us the silent admiration they've had for each other since forever, and the pure love they shared once they started to know each other, "We've known each other from quite long but after admiring each other for years, finally last year we could gather the audacity to talk to each other at a common friend's wedding and the rest is history. After a few days we exchanged our numbers and started seeing each other and to our surprise on our first date itself , we bonded over our similar values which were built on being simple, caring and wanting to help others. Over time, we discovered that both of us had a similar upbringing and values. Our compatibility, sense of purpose and similarity in being driven despite being different in our own ways, made us fall in love with each other. We decided to arrange a meeting for our families and that meeting marked the beginning of the magical wedding that we have always dreamt of." 
The Mehendi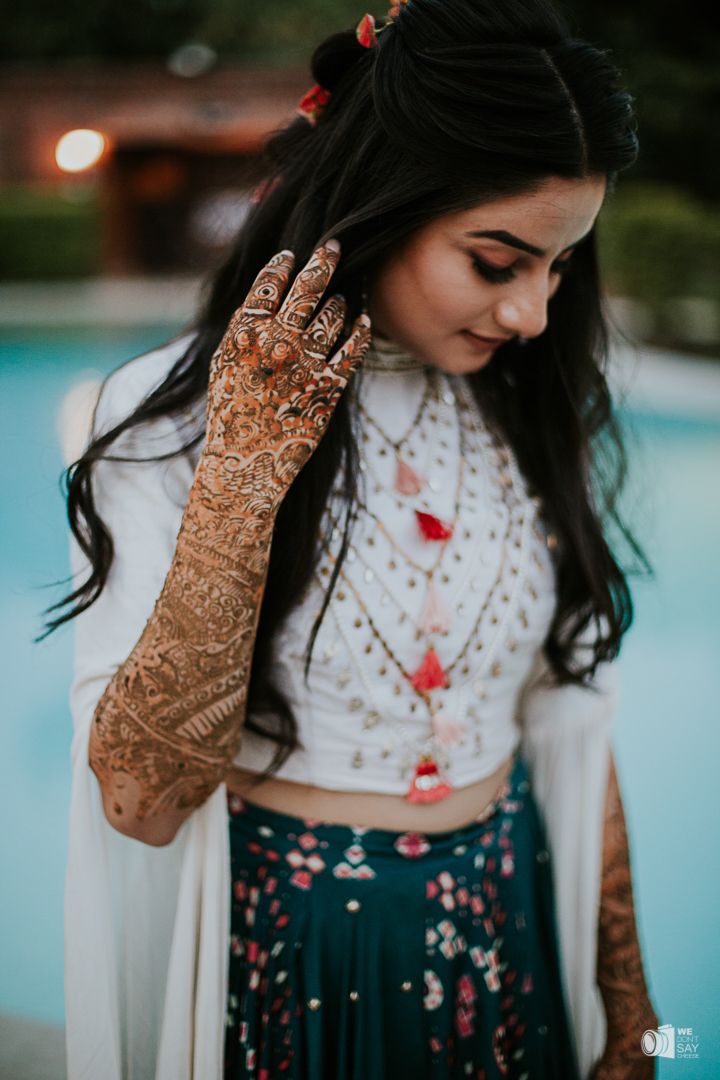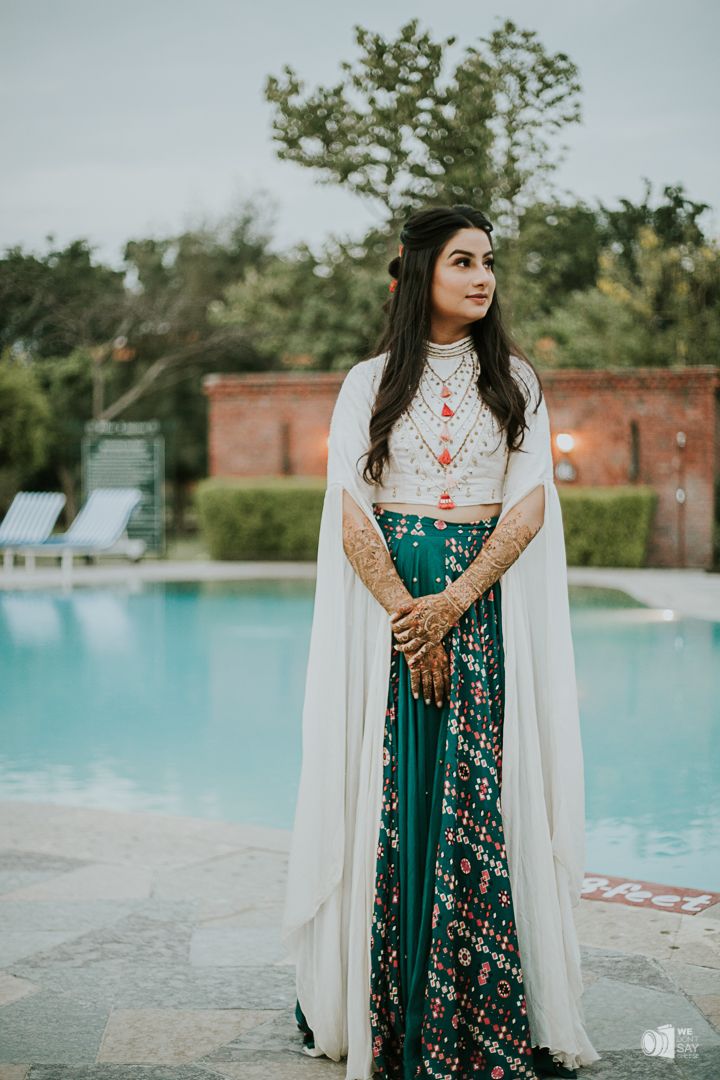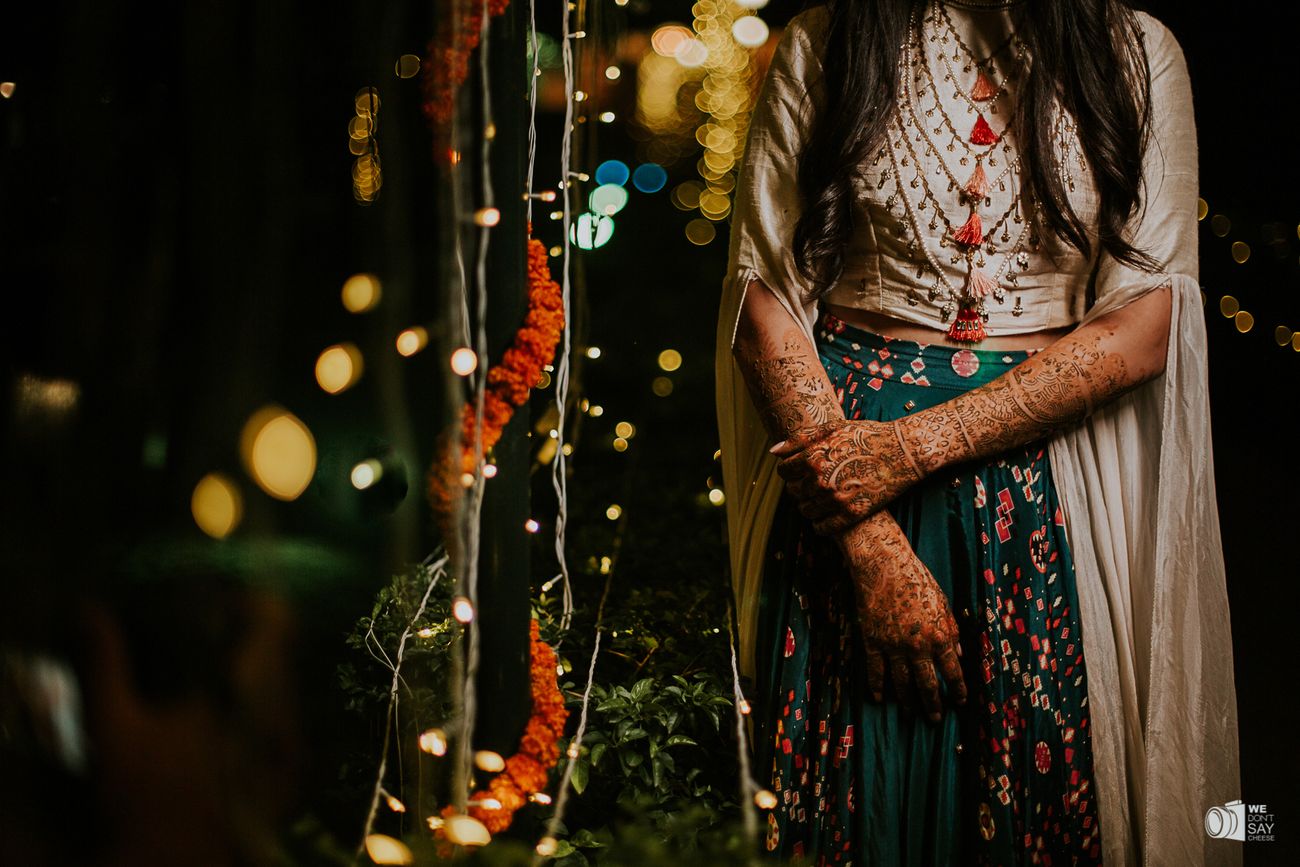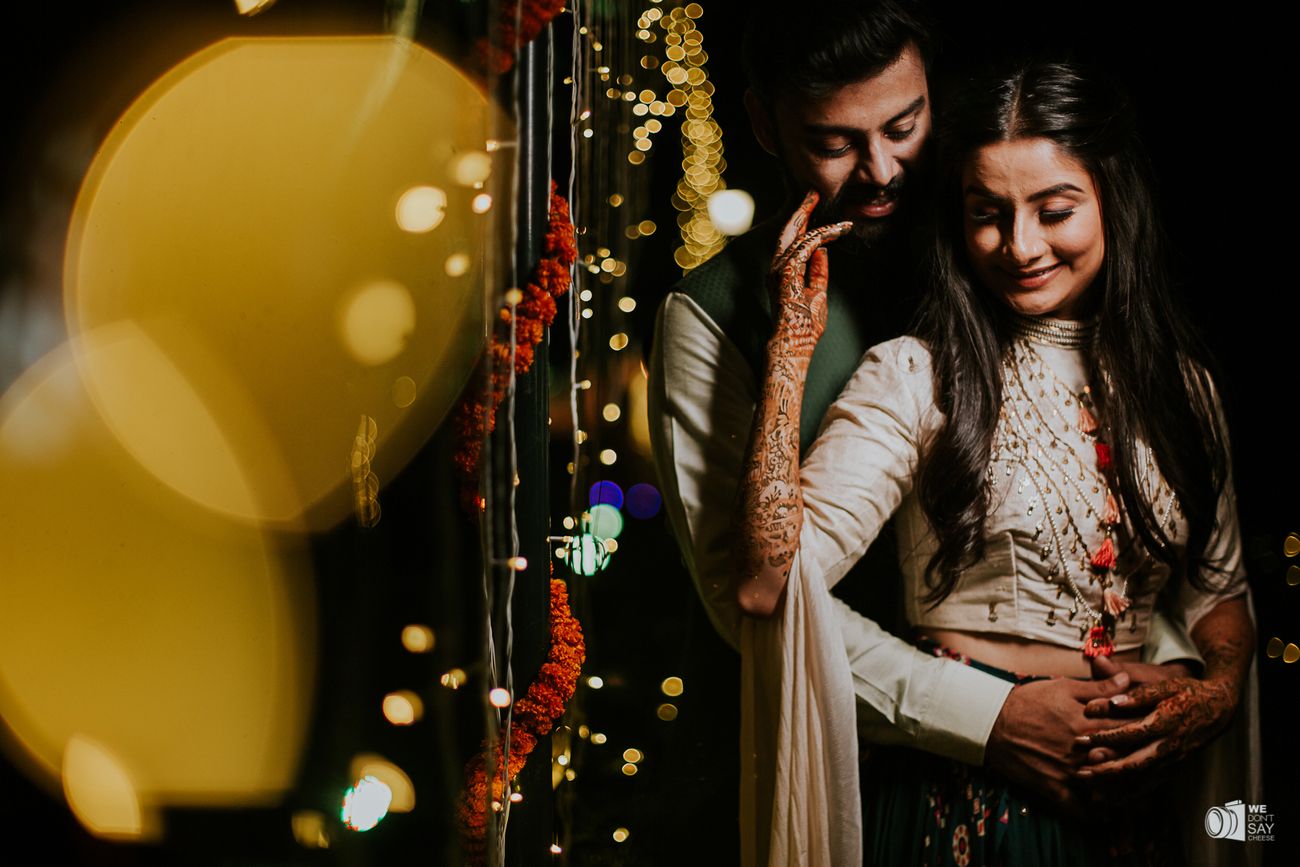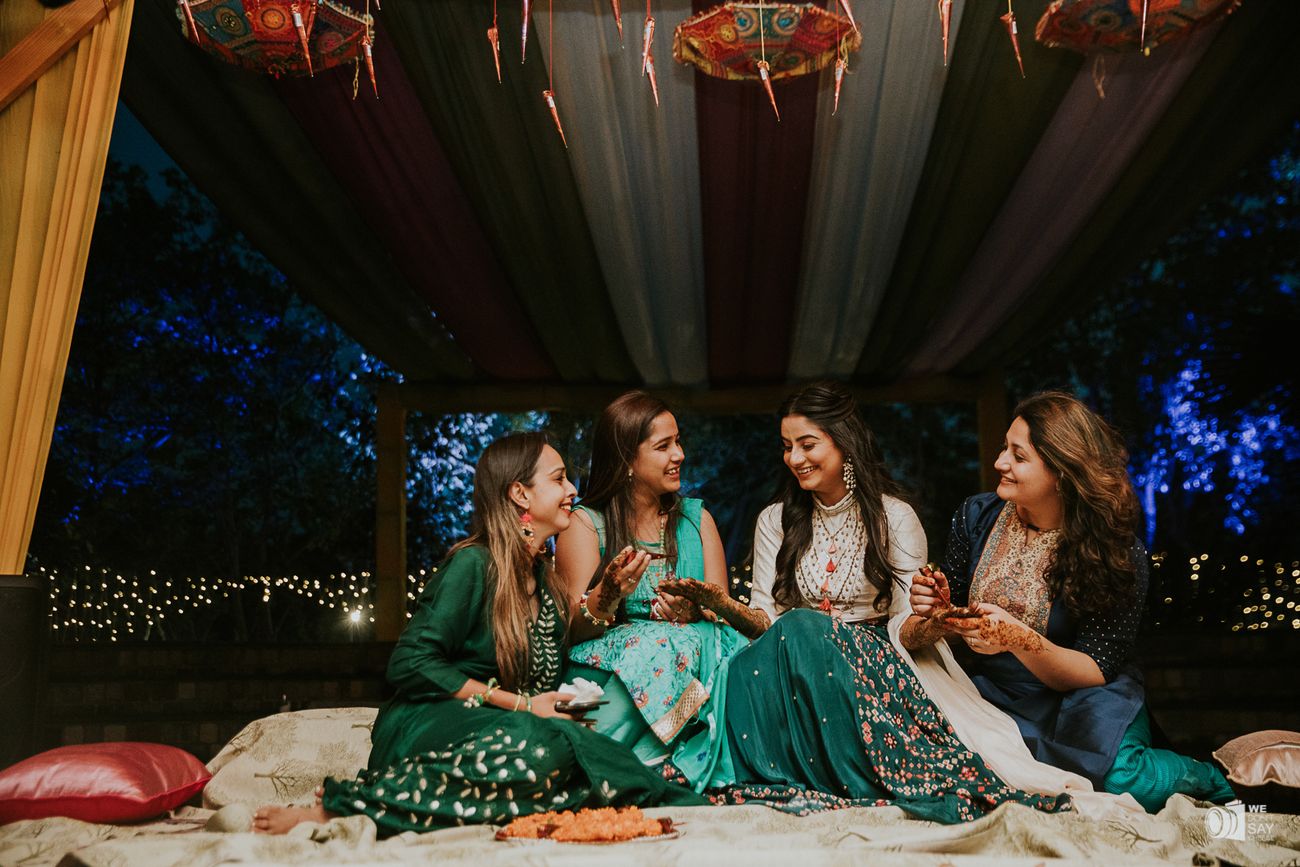 The Haldi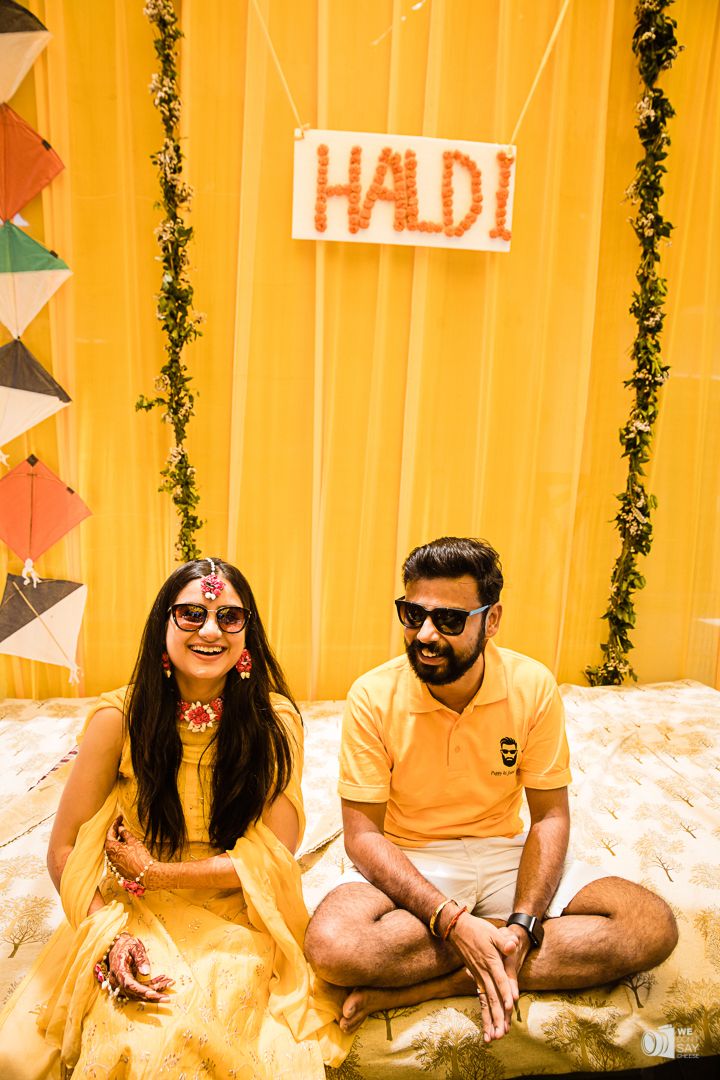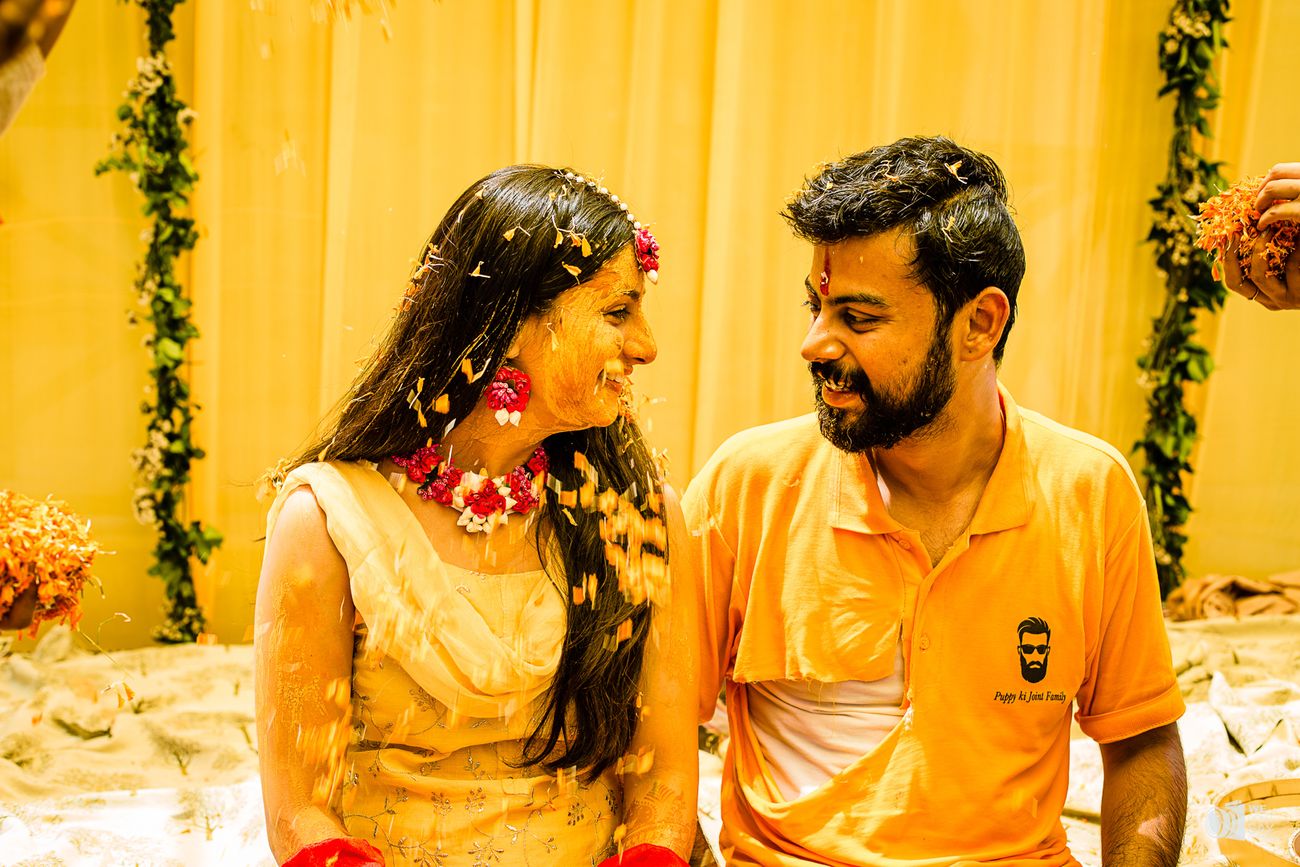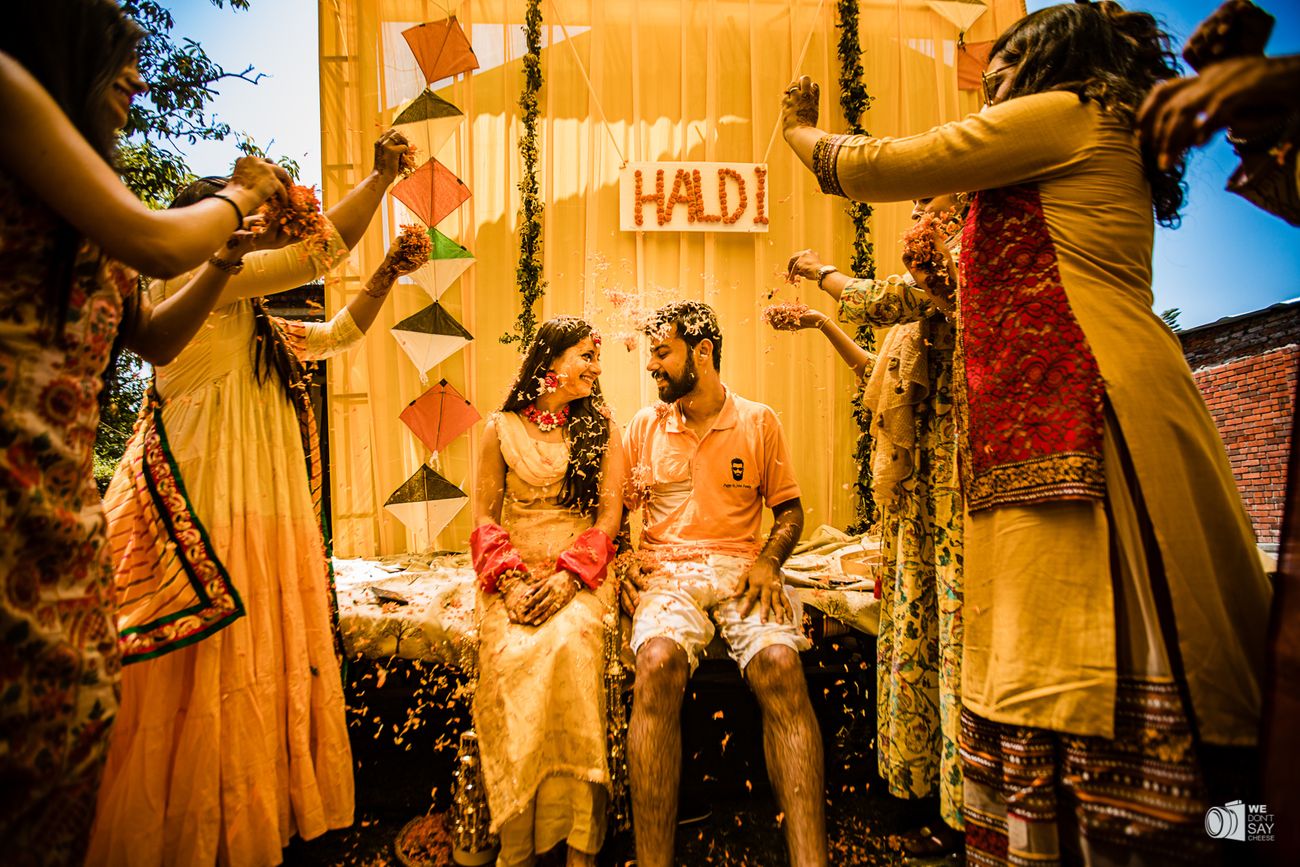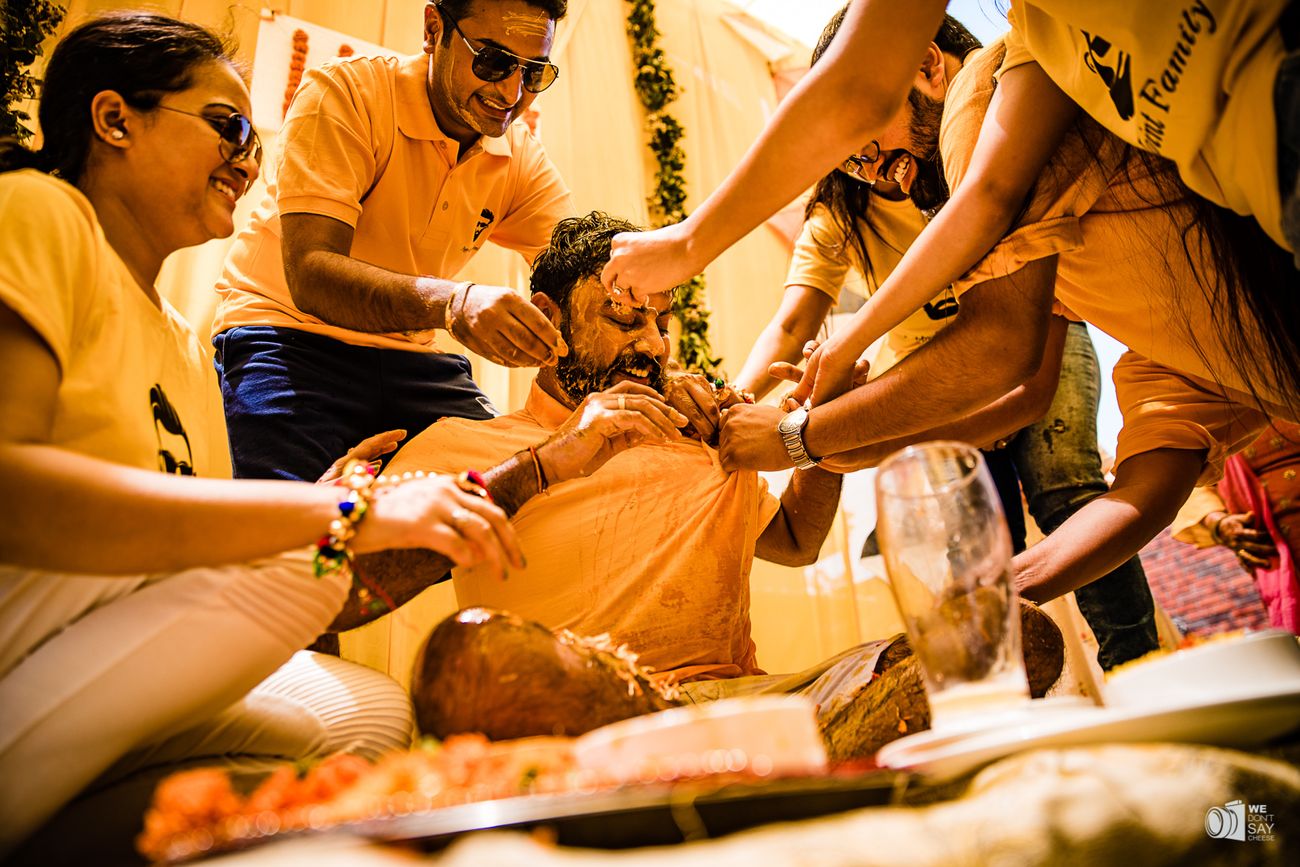 The Wedding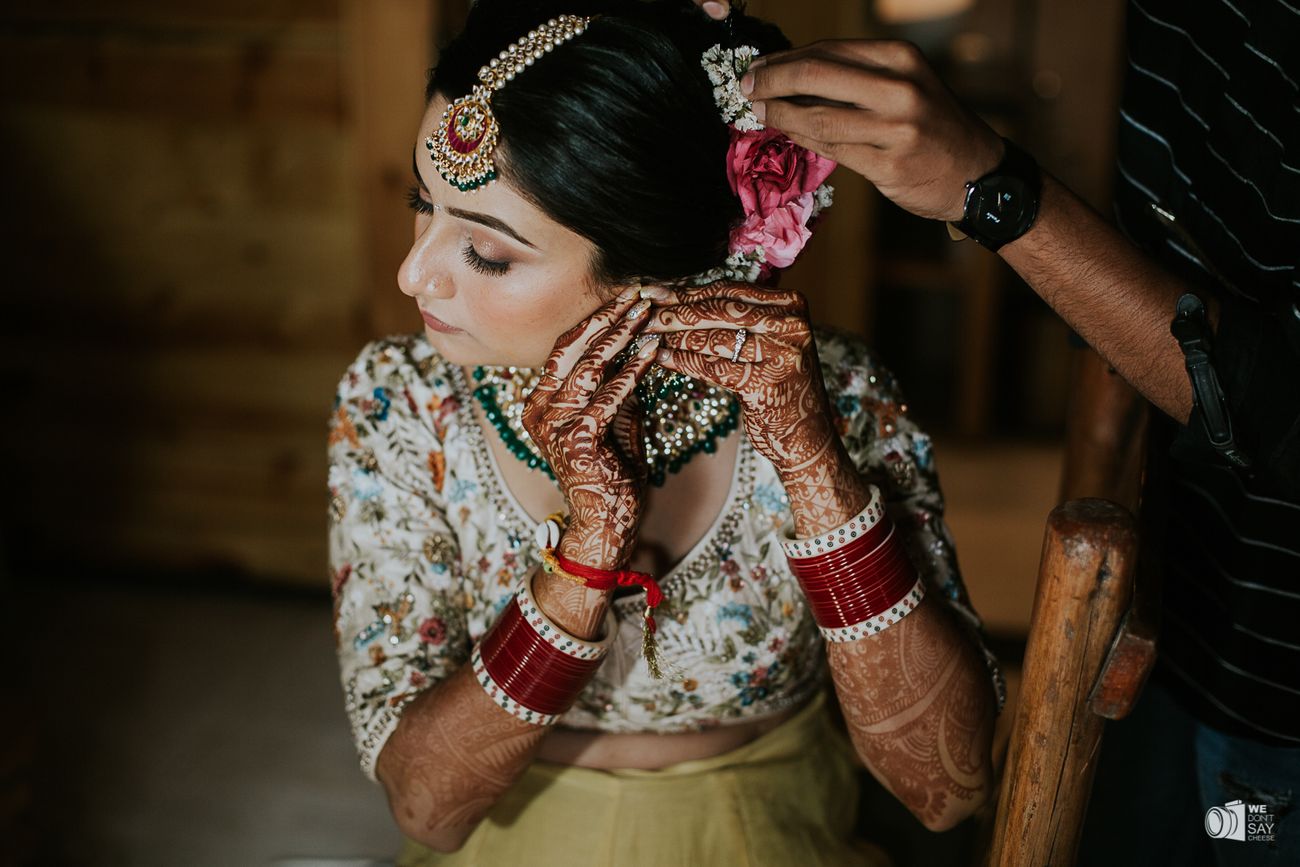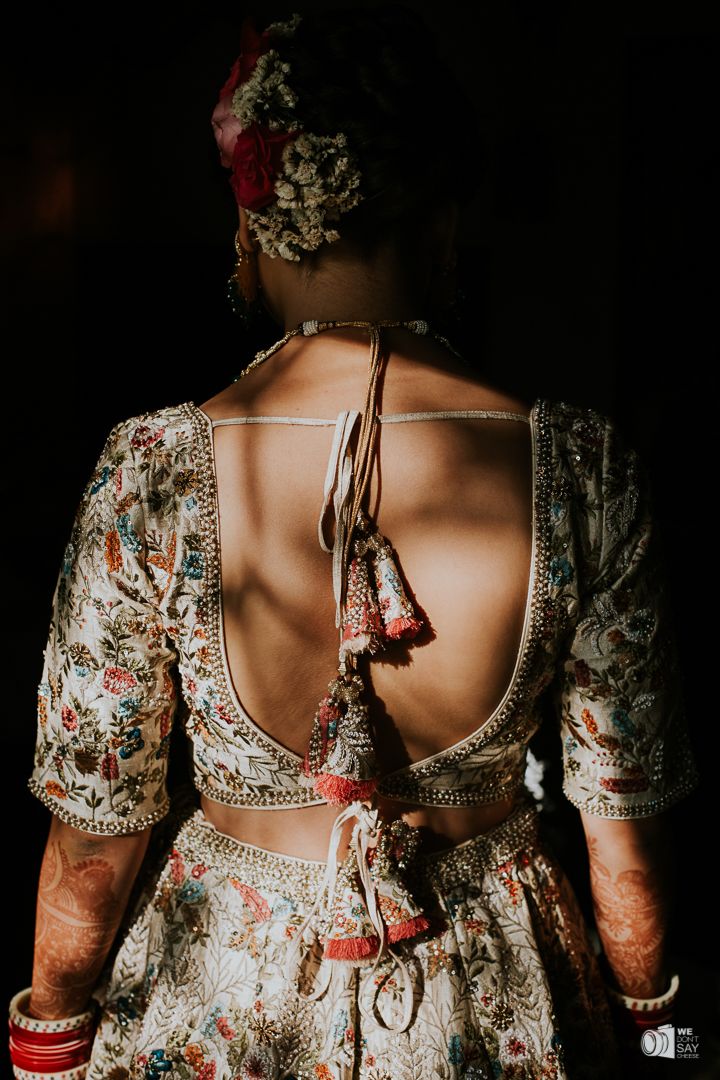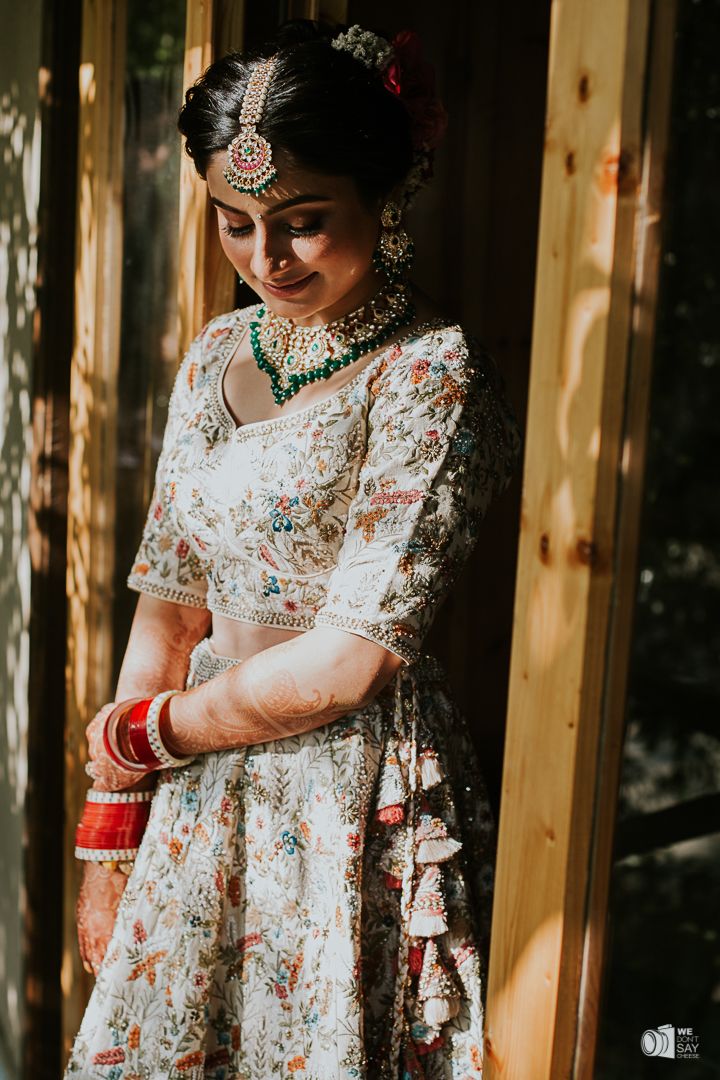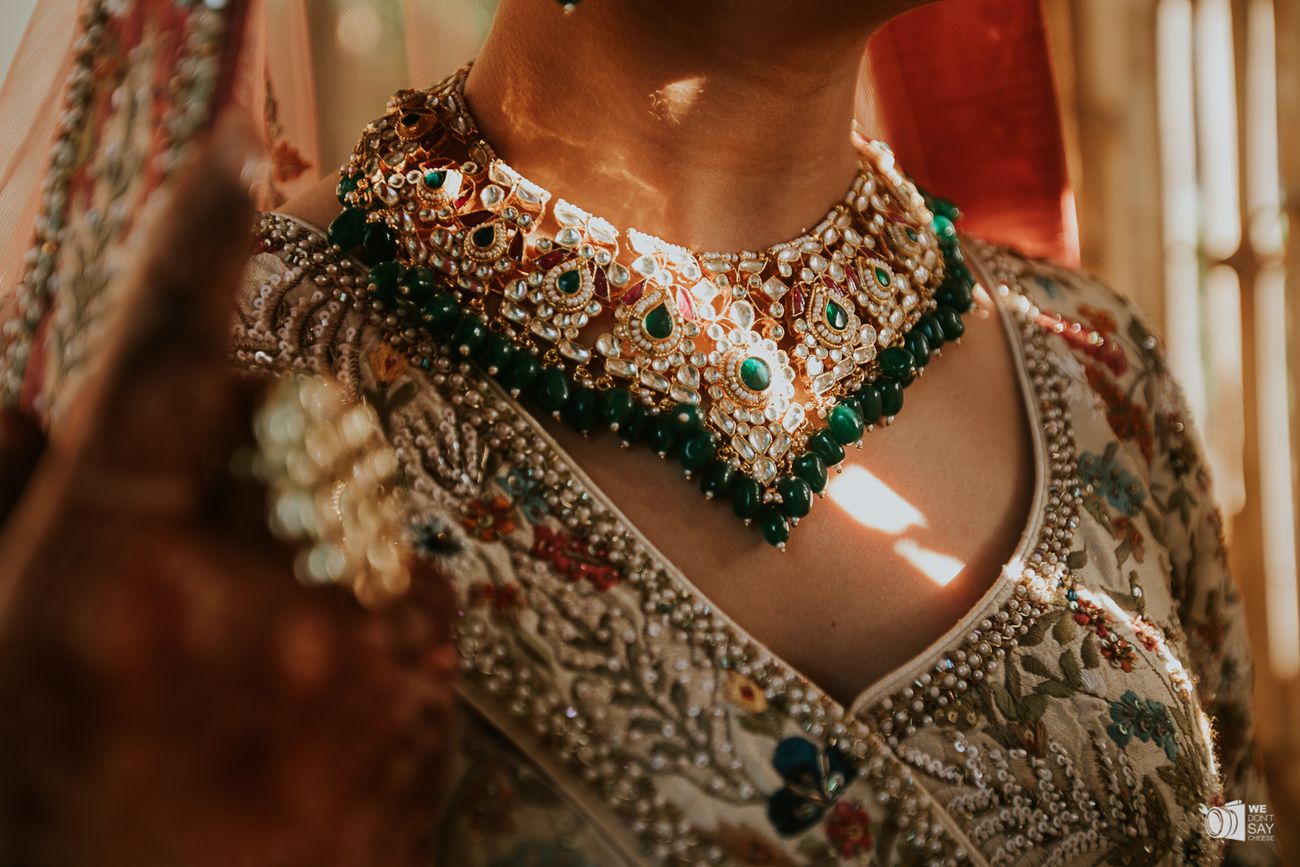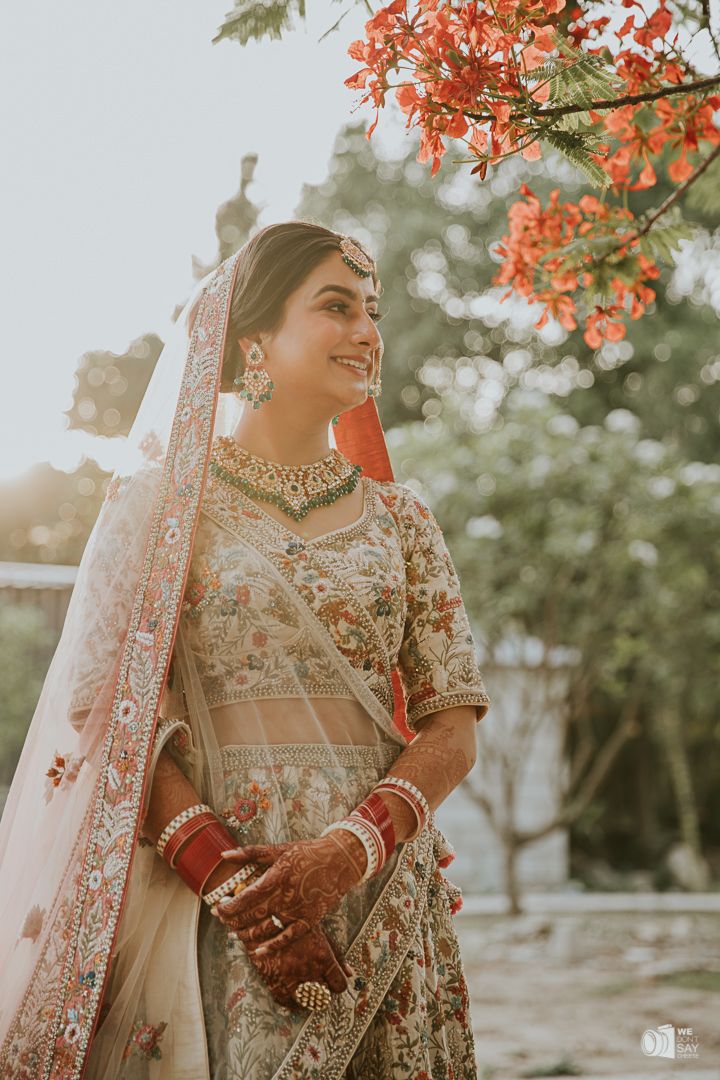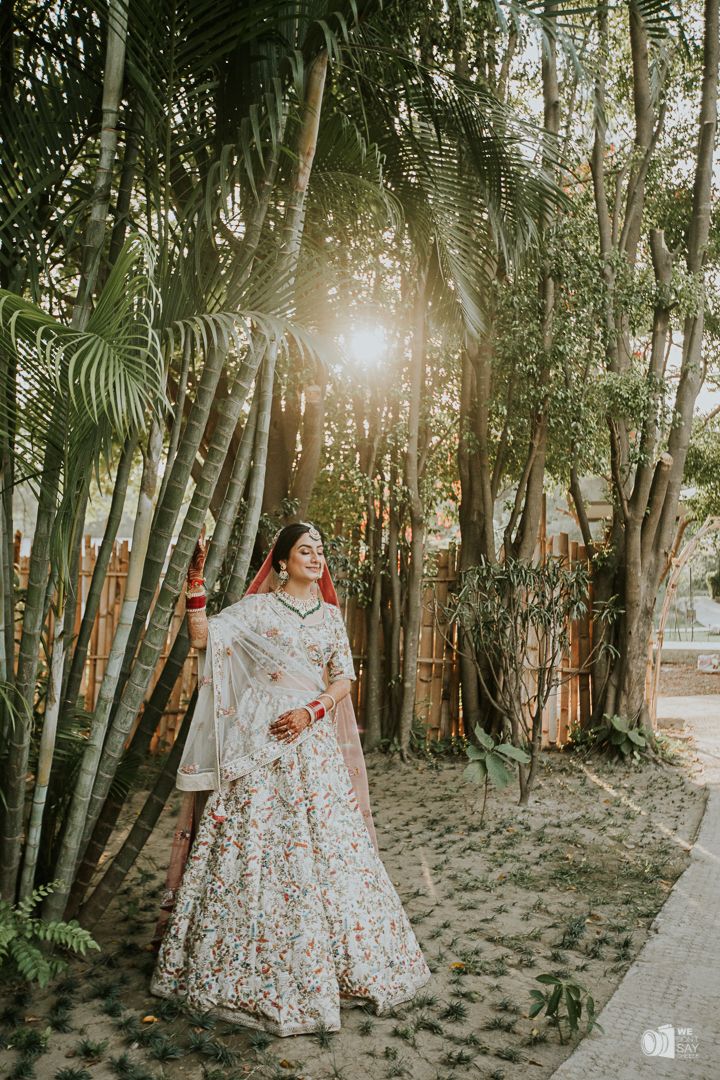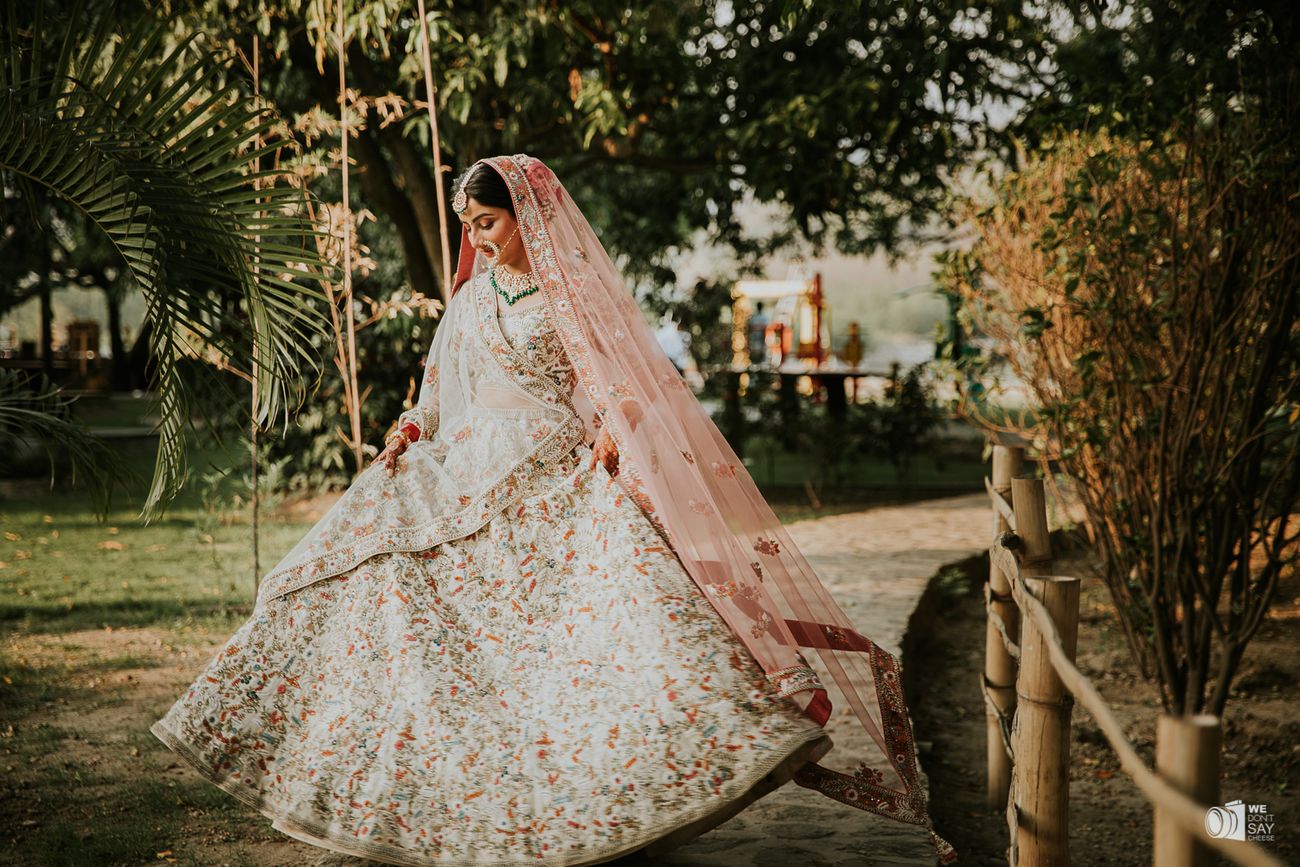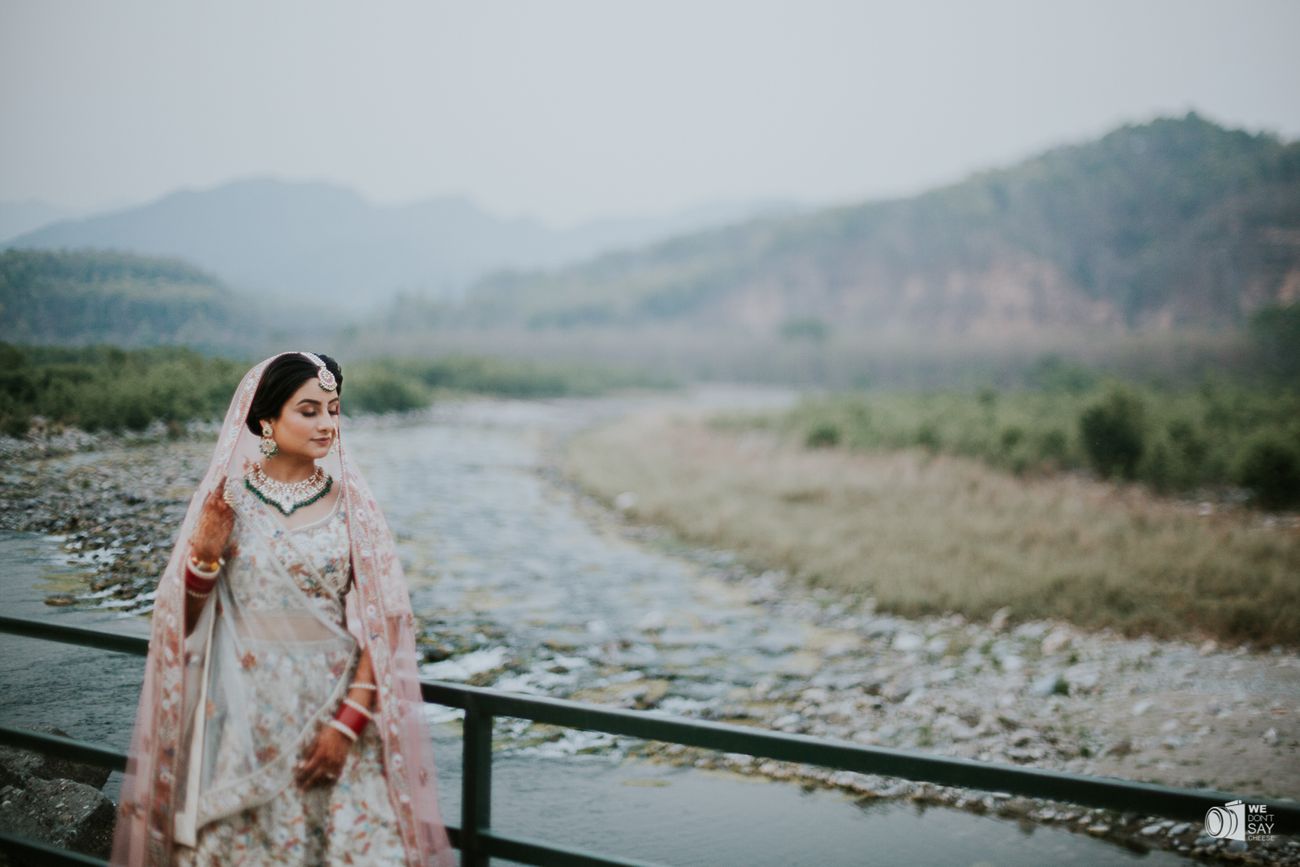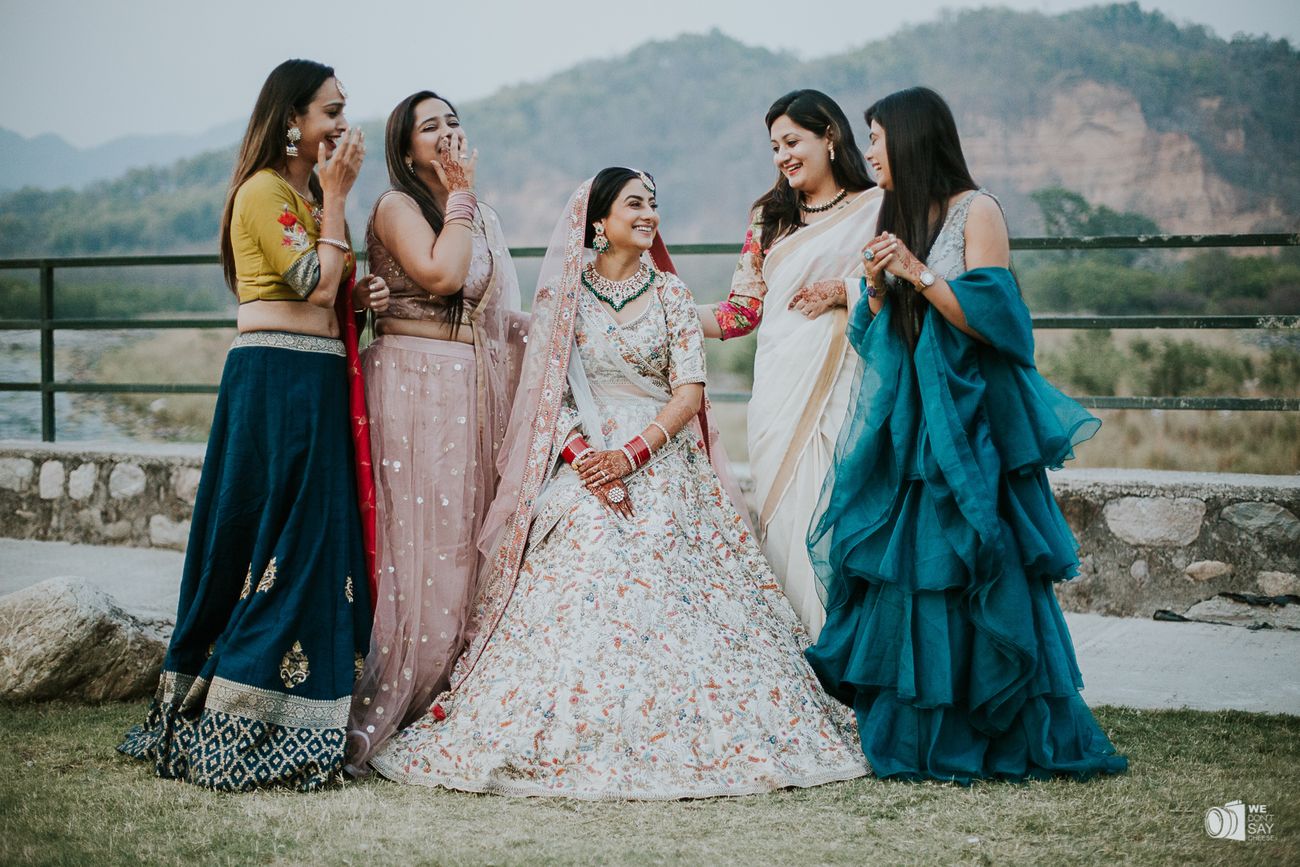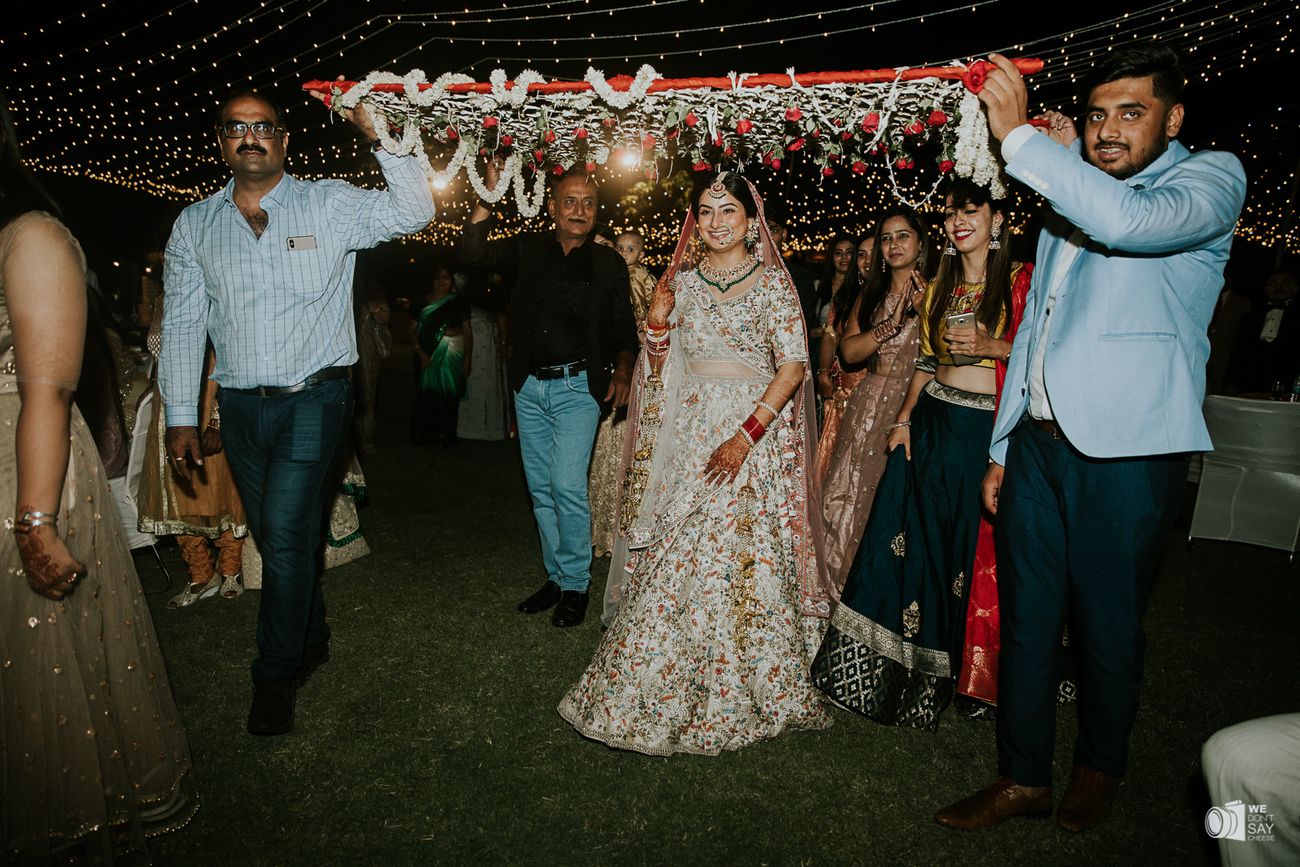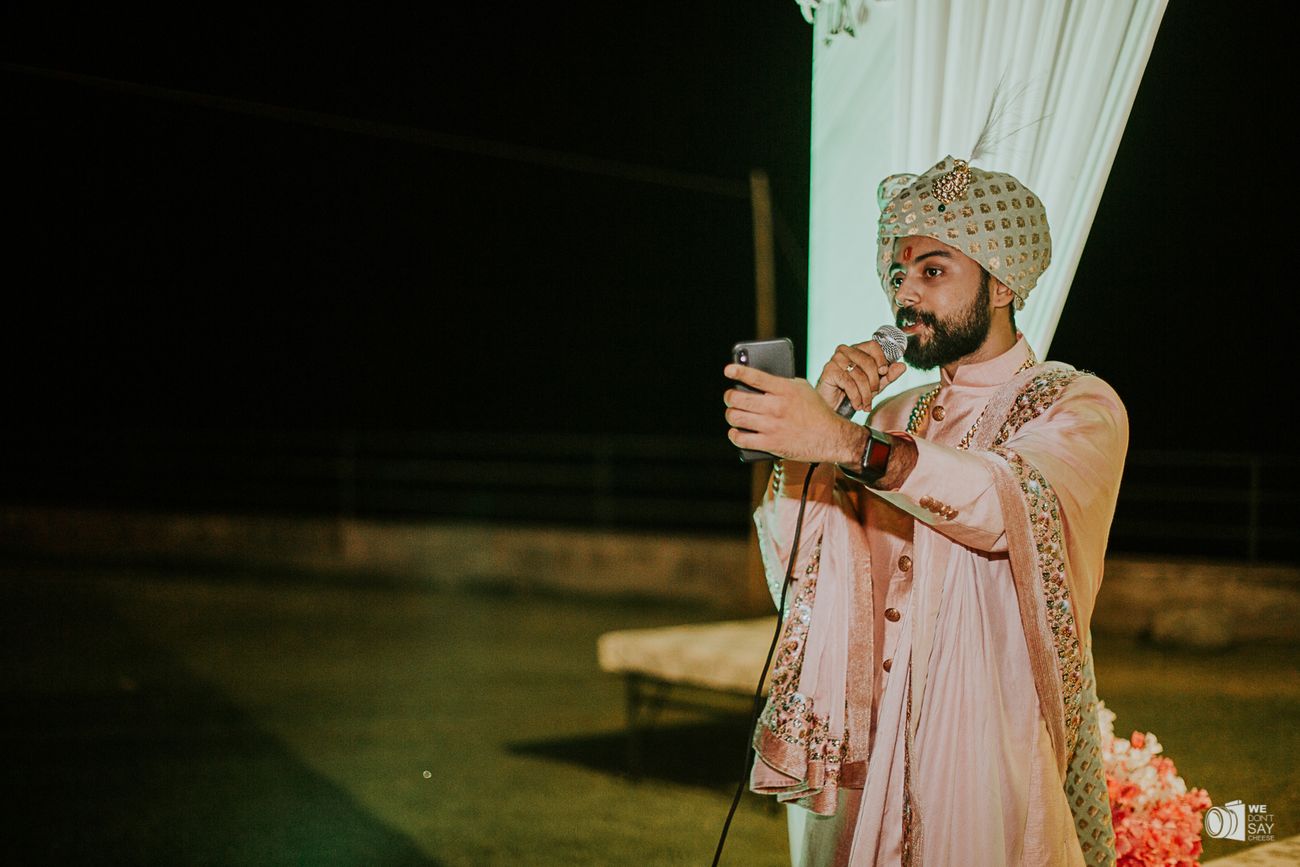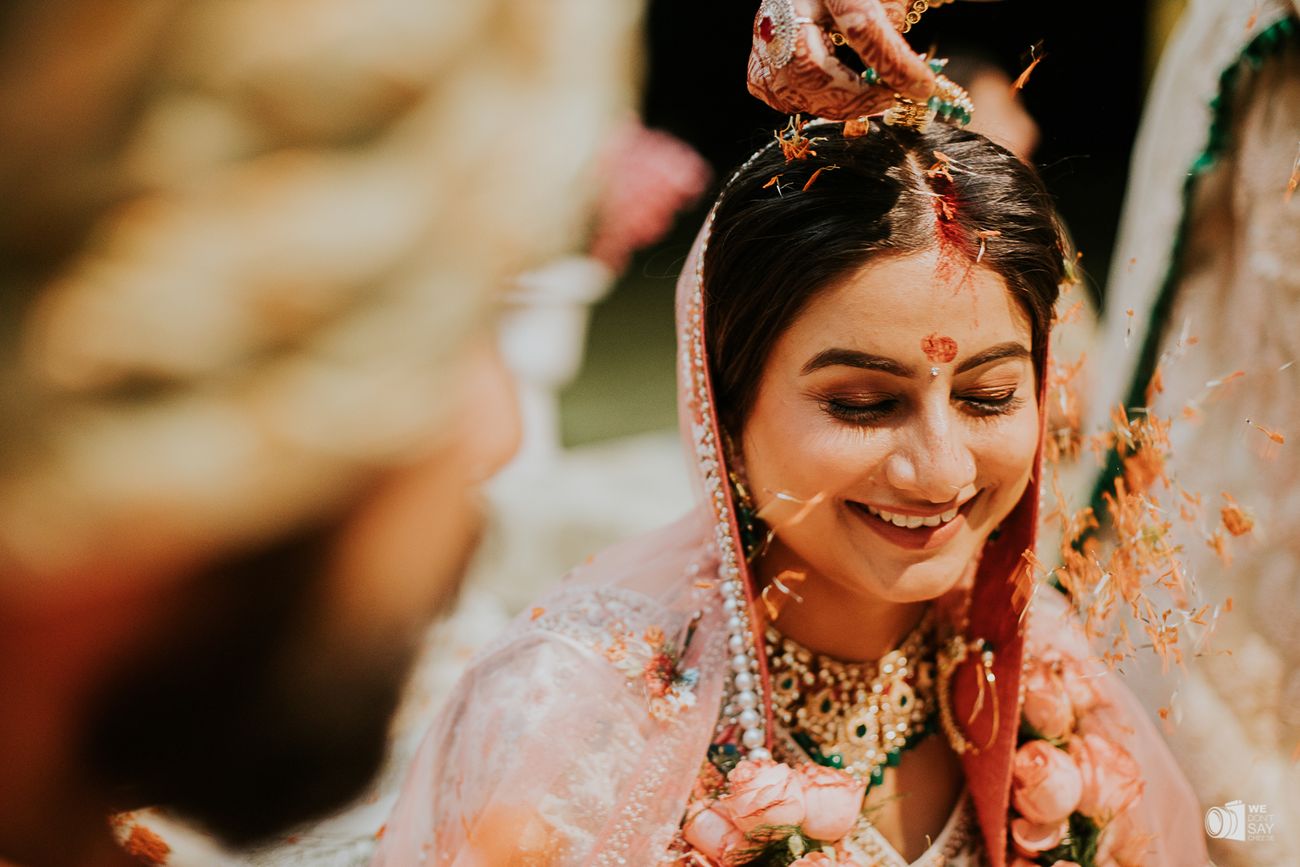 From The Bride: 
Himalayas in the background, cool and crisp mountain air, and the love of your life by your side, what more can you ask for in a dream wedding? Nothing! Our wedding was totally goals in so many ways. The wedding was simple yet a super pleasing and a loved event. We always wanted a close knit wedding celebrations with our families and friends. So we decided to have it in the tranquility of the mountains and the forests and what better option than Jim Corbett we could have thought of and Tarangi Resorts & Spa was an excellent choice. Huge river fronts, sounds of the gushing waters, cool breeze, fairy lights, pastel and all shades of happiness among all we loved and everything we dreamt of.

Vendor Reviews: 
So we have chosen Tarangi Resorts & Spa for our two days functions. The property is so perfect for a wedding. They have so many options like riverside, amphitheater ,pool side seating and many more which you can use in your various functions as we did. The food is delicious and the staff is very humble and supportive.
I was looking for someone who would not change my colour tone & features but make me look like the best version of myself on my wedding functions. Neha truly delivered , she gave me such different looks for all three functions. Not only that she was super sweet to work with and kept complimenting my skin. She didn't bother me or my family at all and was very adjusting. Everybody loved all my make up looks.
Hera & Assem from We Don't Say Cheese are amazing. When I started looking for photographers I spoke to not less than 10 photographers. The moment I spoke to them I knew they are the ones. Hera made me feel so comfortable in our first conversation. Their work is outstanding. They would not bother you at all at the functions and would let you be. At the same time they are able to capture such beautiful moments and its a pleasure to look at their pictures later. Each picture given to us is special. They are super fun to work with and stays with you like a family member at the wedding.
As both of us wanted a complete super private affair so we chose not to go for any wedding planners and instead plan our day ourselves. Though it definitely wasn't that easy as it seemed but with the support of our bffs who stood like pillars choosing respective departments and after two months of extensive planning, everybody working on each and every minute detail and not to forget the endless fun in planning we finally made our dream wedding a reality.
Mehndi outfit- Ole Couture, Delhi
I do not wanted to give it a proper ethnic touch so I have chosen green skirt paired with an ivory embroidered top with light earrings and floral hair style.
Sangeet outfit- Karnaya Clothing, Agra
It was a peach skirt with a maroon blouse. I took it from Karnaya clothing. It's the best store in Agra and you can find good collection under a roof.
Wedding Lehnga- Om Prakash Jawhar Lal, Delhi
OPJL is the perfect place to give a bride the perfect look for her big day.The color contrast & designs of the outfits are really beautiful. Each & every outfit is awesome & the services are really great.... I have been there for my wedding outfit & they gave me the outfit with a great fitting.
Mehendi Artists were arranged by the hotel people and they matched my expectations.
Mehendi & wedding outfit- Gargee Designers,Delhi.
Ravi and his tram Gargee designers were really splendid with their work right from the fabric to the the fit they have done a wonderful job.
Sangeet's Outfit- Akks Alpha by Mandy.
The pains she took from choosing fabric to design were really appreciable and the fit which she has given was the perfect.
For us invitations and wedding stationery has always been an intrigue part of a wedding setup and we took it quite seriously and Surbhi aunty and her team at Patni Craft Agra had solutions for all our creative desires and did a splendid job.
Vendors: Venue: Tarangi Resorts & Spa; Makeup Artist: Neha Grover - Makeup Artist ★ 4.8 Photographer: We Dont Say Cheese★ 4.6 ; Bridal Outfits: Mehendi - Ole Couture★ 2.8 , Sangeet - Karnaya Clothing, Agra, Wedding - Om Parkash Jawahar Lal -Bridal Wear★ 4.2 ; Groom's Outfits: Mehendi & Wedding - Gargee Designers★ 5 , Delhi, Sangeet - Akks Alpha by Mandy; Wedding Invites: Patni Craft★ 5