Glamorous Destination Wedding With A Regal Bride!
BY Latha Sunadh | 27 Apr, 2017 | 1485 views | 3 min read
 Sareena was a bride who knew exactly what she wanted right from the time we knew her. She wanted a beautiful, well-executed wedding and did everything to make it stand out.  Just a few things we loved about her- thank you cards which could be planted into a beautiful sapling, her gorgeous pomegranate-coloured lehenga and the bright mehendi decor. Photography by
Dream Diaries India
was a delight and 
Fairmont
 was a great backdrop for this extravaganza.
Meet Sareena & Manav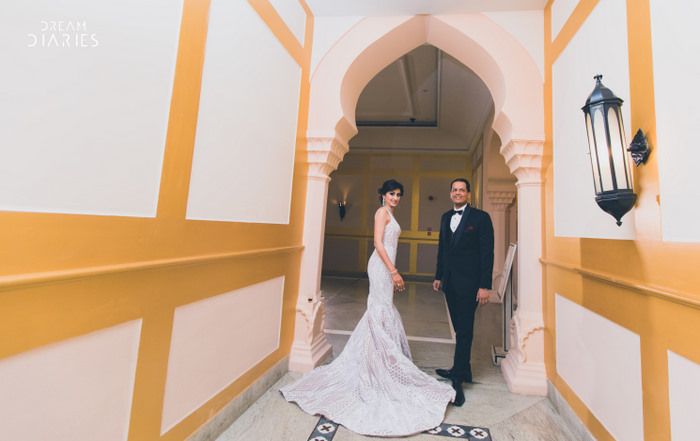 "Manav had just moved to Hong Kong from Guangzhou and was expecting to live the fun-filled bachelor life. Little did he know -- just one week later -- he would meet me at friend's bar through my brother-in-law who happened to be an old friend. Manav knew he wanted to marry me as soon as he laid eyes on me, I however, wasn't convinced so easily. But that's where our story began :) Two years later, Manav whisked me away to Bali where he proposed to me with the biggest surprise of my life!" explains Sareena.
The Mehendi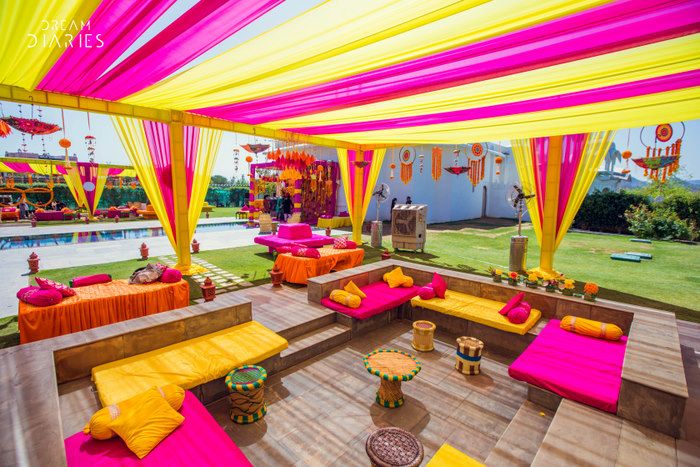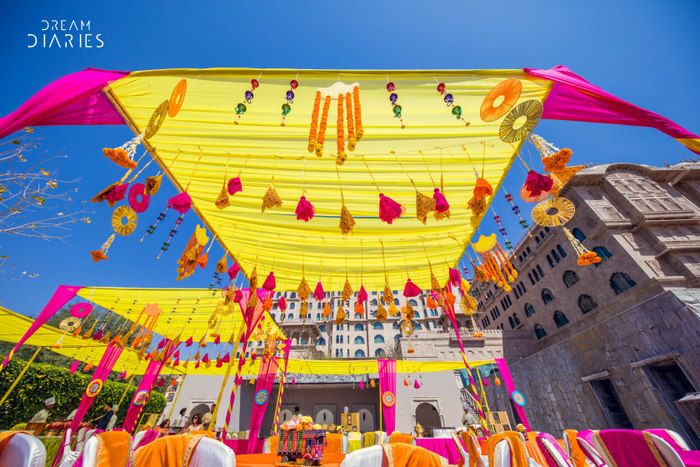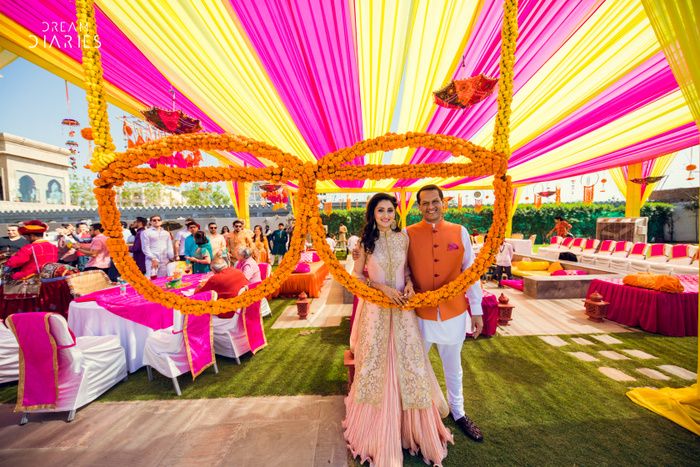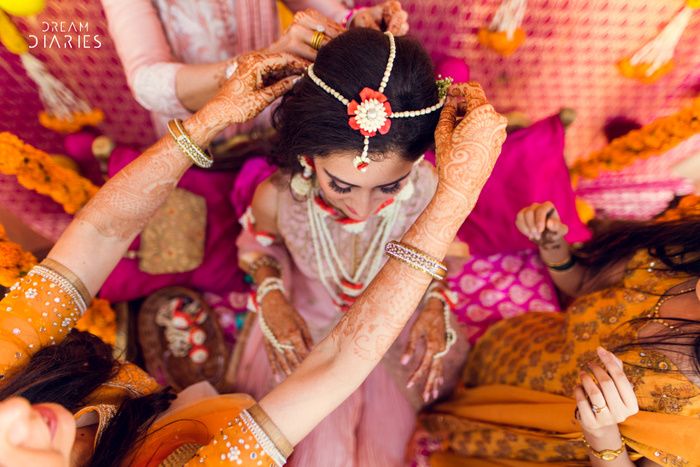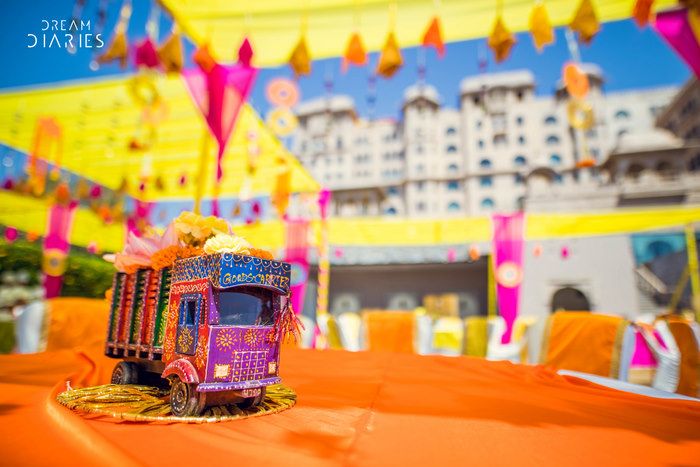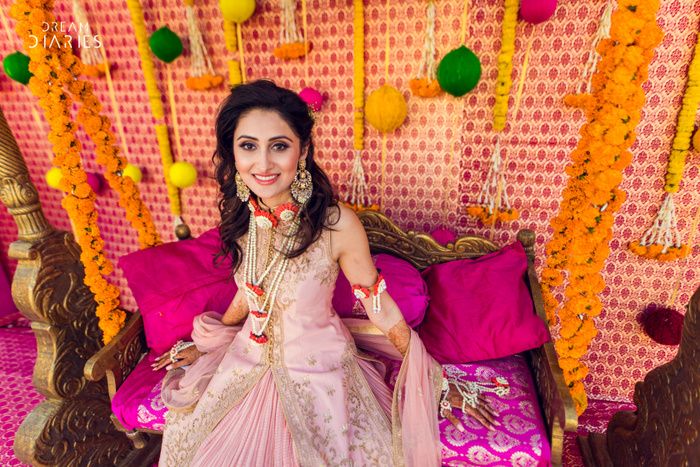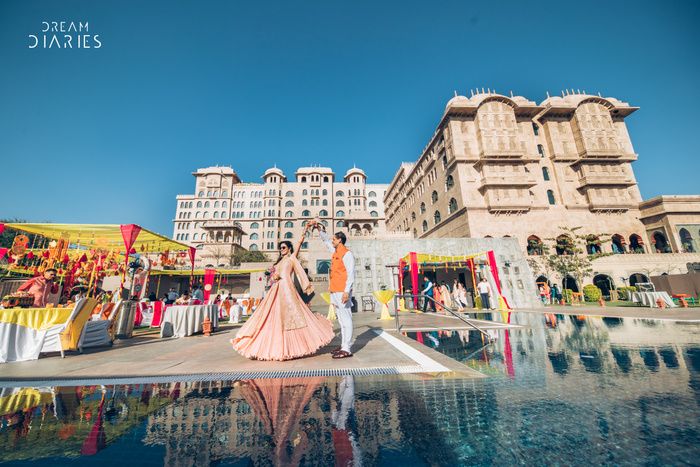 The Sangeet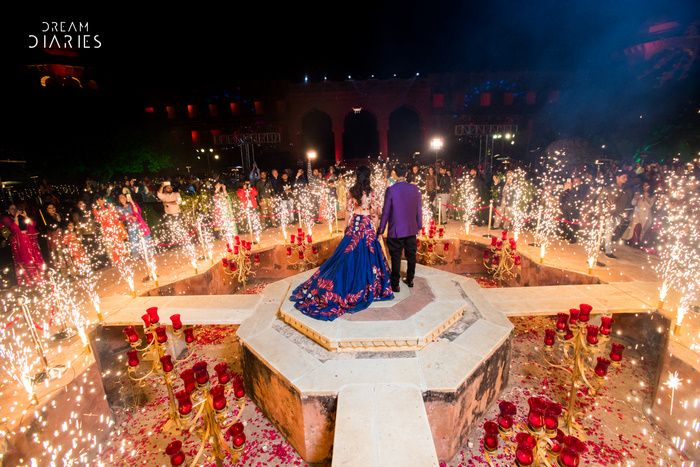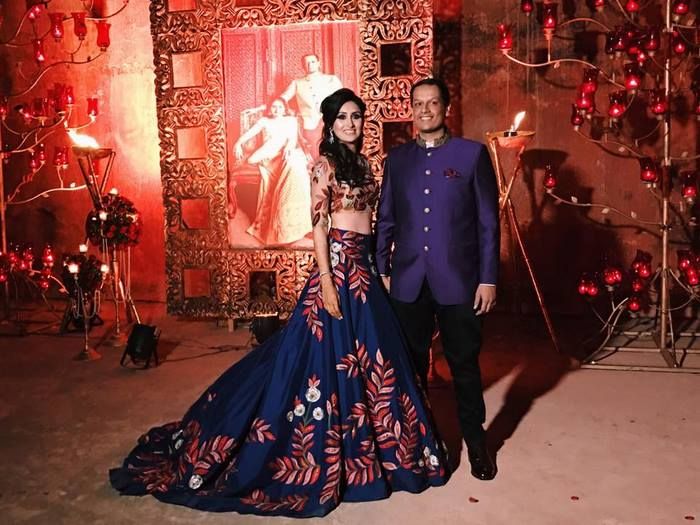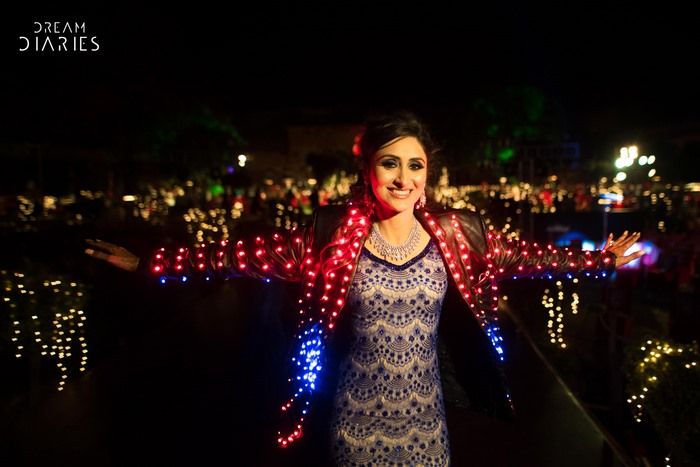 The Wedding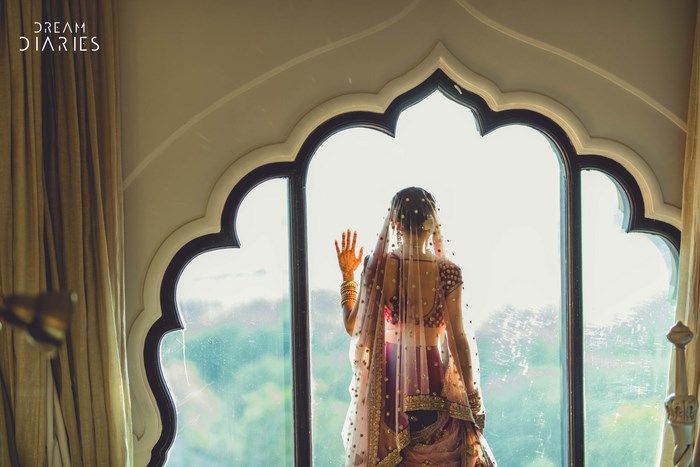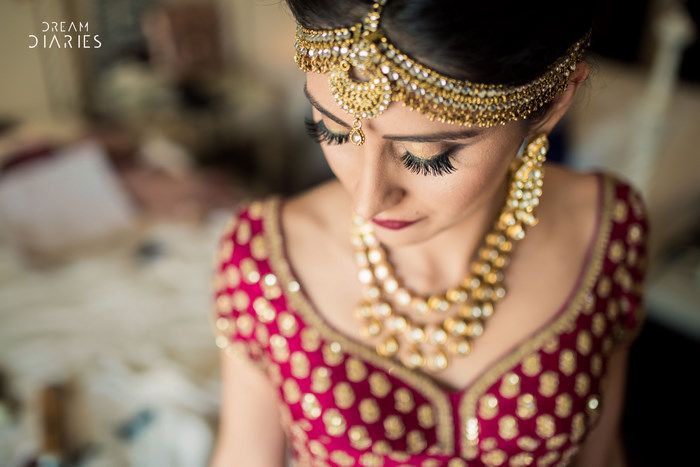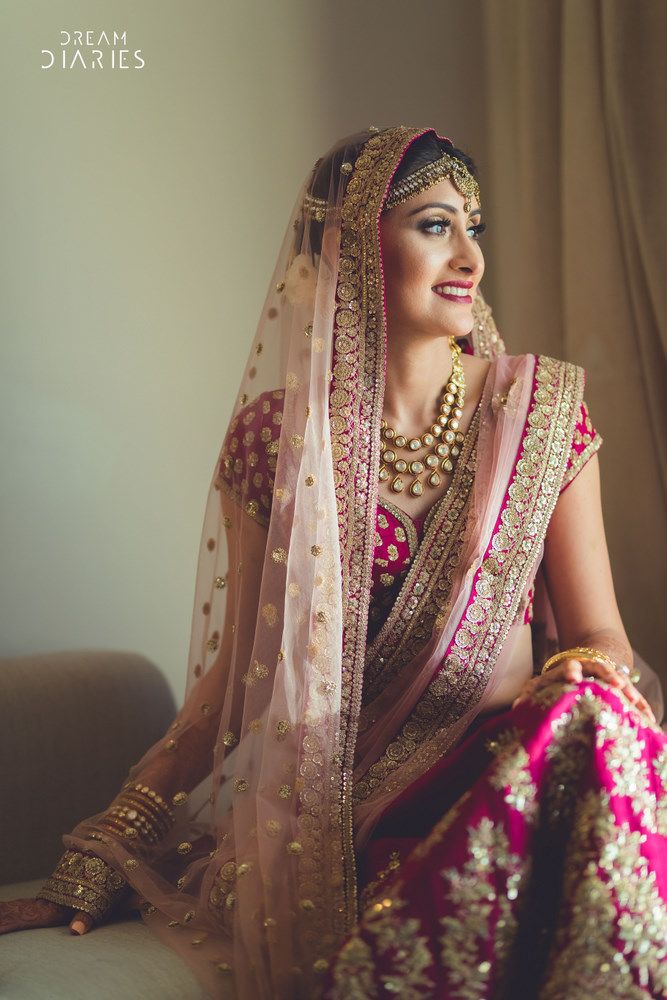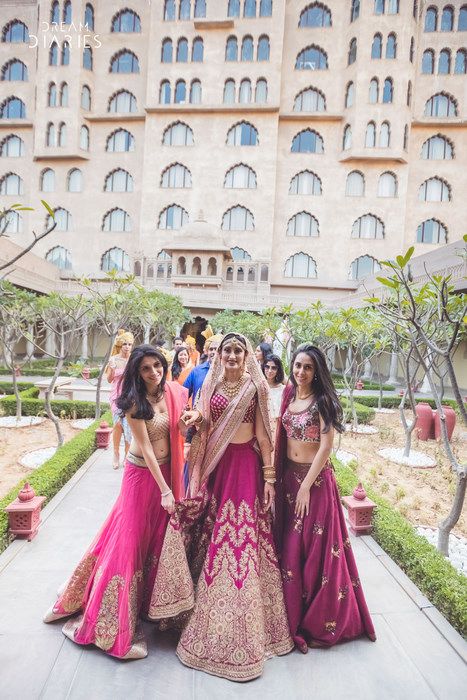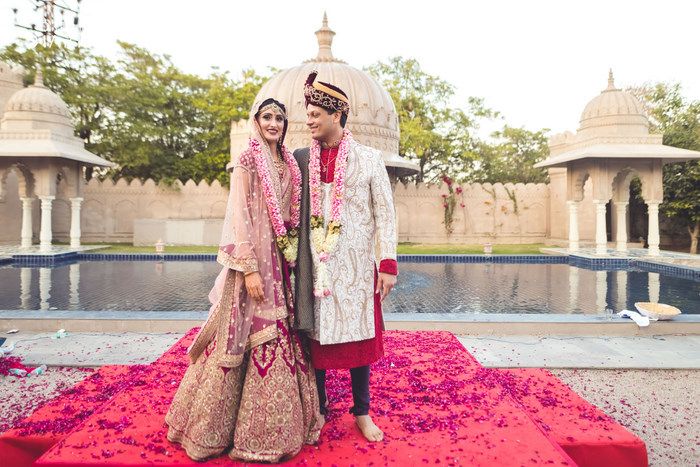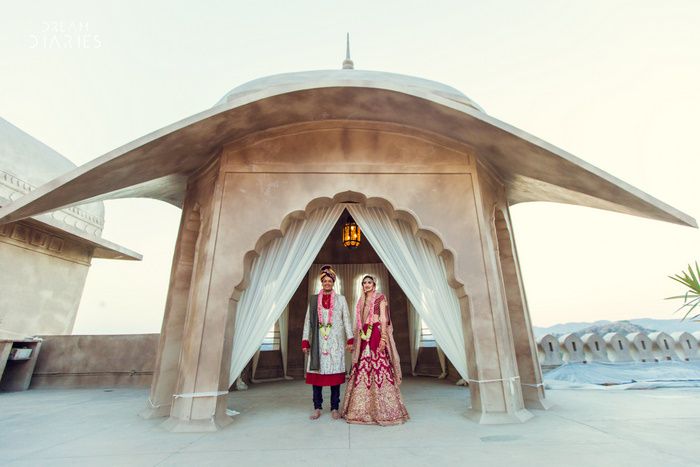 The Reception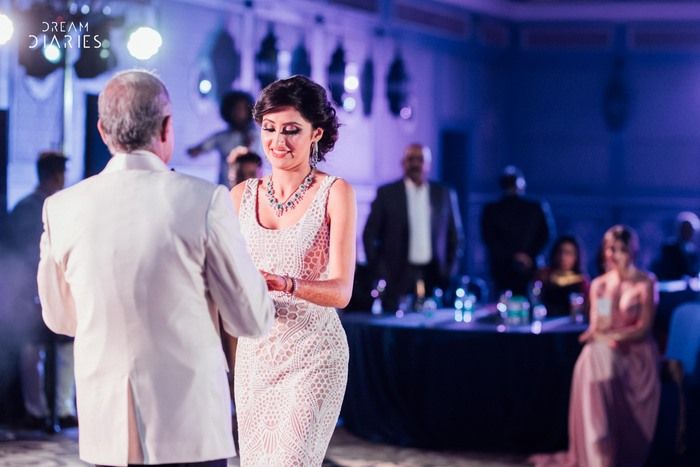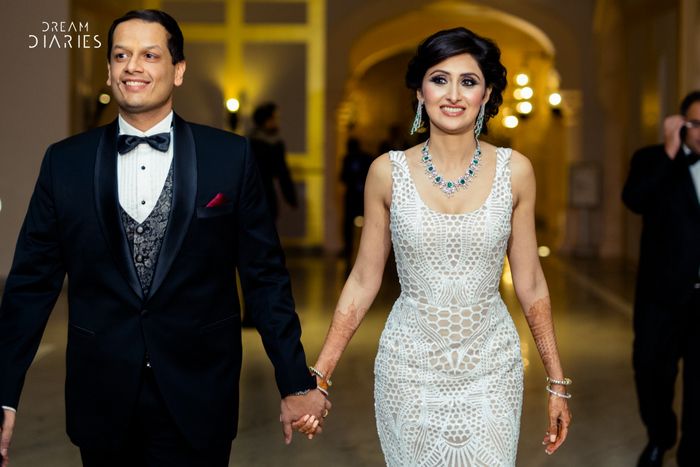 From The Bride:
There were so many details that were unique about our wedding. Though it wasn't an out and out eco-friendly wedding, we did include tiny things that made it a little bit green. Our Thank You notes were printed on handmade paper with seeds, which we purchased from Jaipur itself. Guests could take the paper home, plant it and either a basil, tomato, or marigold plant will sprout soon. We thought the plant would eventually become a special reminder of our wedding & blossoming love. 
As a bride, I aimed for elegant yet fun looks. I didn't shy away from colour either. I experimented with  a bold yellow outfit and a few other vibrant shades, but proceeded to change up my look with a peach pastel hue and eventually go neutral for the Reception I also value comfort, and even more so during the wedding - so the plan was to wear heels no higher than 2 inches.
The more straightforward wedding for us would have been a to get married in Thailand or my home country, the Philippines. Despite the distance from our homes, Manav and I were attached to the idea of a palatial wedding in our motherland. We are quintessential Asian NRI's who have resided out of India for most of our lives. We felt it would be more meaningful to come back to our roots for the wedding. Our sangeet was probably the most memorable event for us and guests as it was held in the Jaigarh Fort as opposed to the Fairmont Hotel. We wanted an authentic Indian experience and that's why we decided to go the extra mile to have it there," explains Sareena.