How To Have A European Honeymoon On Budget!
BY Sakshi Saxena | 13 Apr, 2019
You'd never really imagine the words 'Europe' and 'Budget Trip' go together, but let us tell you that if you plan better and make a few tweaks and sacrifices, then it is possible. And that doesn't mean really cutting big corners- there are some tips and ideas here, but you can pick and choose what's really doable for you.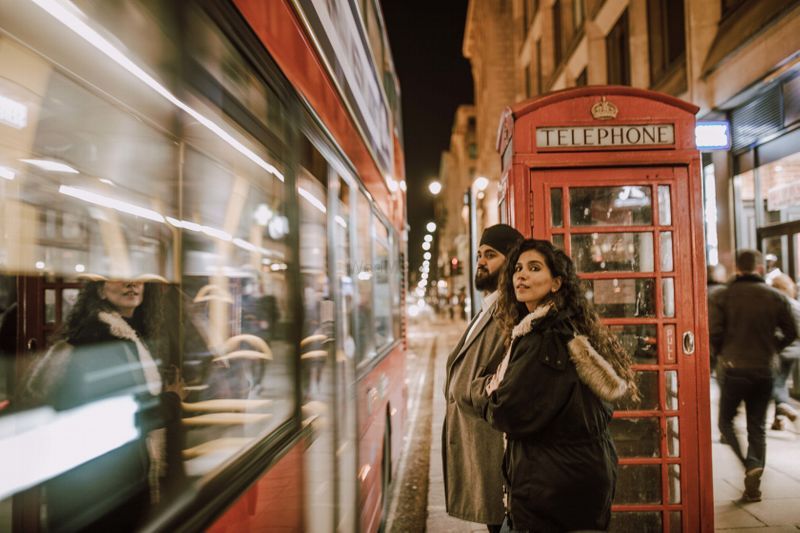 Image via Weddingrams★ 5
So here go WMG's top tips on planning your European honeymoon on a budget!
Start planning well in advance
Last minute trips will always cost more. If you are planning to do Europe on a budget, then start planning for your trip way in advance. Do enough research on flights, accommodation options and commute between countries. The ideal time to start looking at tickets and accommodation is 6 months before your planned trip. 
Do not go during peak season
Avoid mid June-August if you're looking at a budget trip, as this is the peak season for travellers. Consider shoulder seasons like April, May or September and October instead. The weather isn't too harsh during these months and you'll end up saving on hotels and tours. 
Flight bookings can really save you a lot of money
Do not get fixated on arriving and departing from a specific country. Try permutations and combinations for flights and you'd be surprised at how much the flight costs can differ. For example, if you are planning on covering Budapest, Prague and Vienna, see which destination flights cost the least minimum and then book. 
Plan your travel around more affordable countries than the expensive ones
Yes, we all would like to do Europe on a budget but that doesn't mean that you have to crimp on the good stuff. Doesn't mean these include countries you've never heard of before! Here is a list we compiled which can come very very handy.
Consider alternatives to hotels while you're in Europe
Hostels will always cost you way lesser than a hotel, but only if you're ok with a casual, backpacking sort of trip. Otherwise, we highly recommend AirBnBs or Bed & Breakfasts which are affordable without cutting on the privacy. If you are going to be sightseeing most of the day, they make an inexpensive place for you to reside in the evenings.
Book your honeymoon as part of a budget package. 
That is true. Combining air, lodging and transportation while booking often gives you a discounted price.
Take advantage of mass transport and green travel options while you are in Europe
Book for a specific location or opt for multiple day passes on the Eurail at http://www.eurail.com/home.
Use the subway in larger cities instead of renting a car for your trip. Subway passes will cost you a fraction of what a car rental would.
Try biking or walking to your destinations in each town. Staying in a central spot helps in this case.
Research discount attractions and tickets online
Book them in advance. This will allow you to see the sights you want at a lesser price. Most European cities have a pass that allows you to travel in local transport, as well as entries into many museums and other sights. 
Cut down on food and drink expenses
You can do this by eating lightly when you do outside, and not consuming large amounts of alcohol. With the exchange rate, food, drinks and alcohol can be costly for Indians. You can also opt to cook a few meals if you're staying at an AirBnB. 
Play the Honeymoon Card
When you're asking about a rate or making a reservation, play the honeymoon card. Just casually mention that you are on your honeymoon and you might just get a better table or a free bottle of champagne with your room. Sometimes, especially during the off-season—you may get an airline or room upgrade!
ALSO READ: Real Brides Reveal: How Much They Spent On Their European Honeymoon!