Real Brides Reveal: How Much They Spent On Their European Honeymoon!
BY Sakshi | 08 Mar, 2019 | 2148 views | 7 min read
A European honeymoon- it has so much to offer, no wonder it makes it to so many of our wish lists! But what's great is that while the destination is the same, everyone customises their trip according to their wanderlust and budgets, which makes each trip unique. So we decided to ask a few brides about their honeymoon plans, and specifically, their itineraries and how much they spent on it!  
Shruti says: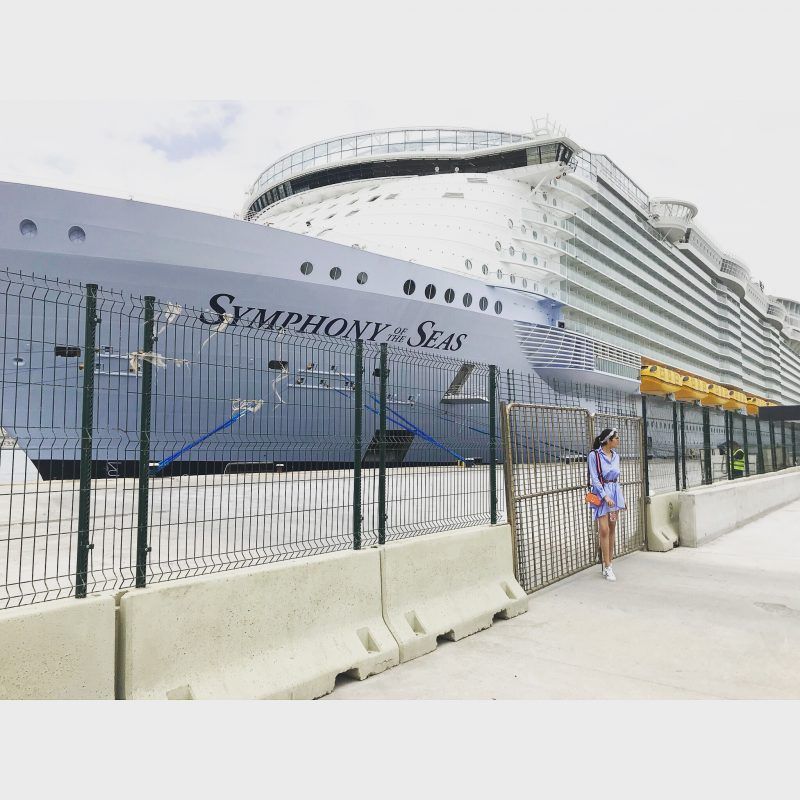 I went on 'Symphony Of The Seas', which is the Biggest cruise ship in the world. It docks from Barcelona and sails Across Europe
Duration: 6 nights 7 days
Countries visited: France, Spain and Italy
Cities visited: Palma de Mallorca, Pisa, Lucca, Aix-en-Provence, Capri, Rome
Price per person – 2.60 lacks including the travel & excursions 
Countless free activities on board, few of them being
A Hit Broadway show called Hairspray
Laser Tag sessions
Zip line

 

A giant slide called the Giant Abyss, which is 150 feet above sea level
Aqua theatre shows
Ice skating at sea
Water slides
Miniature golf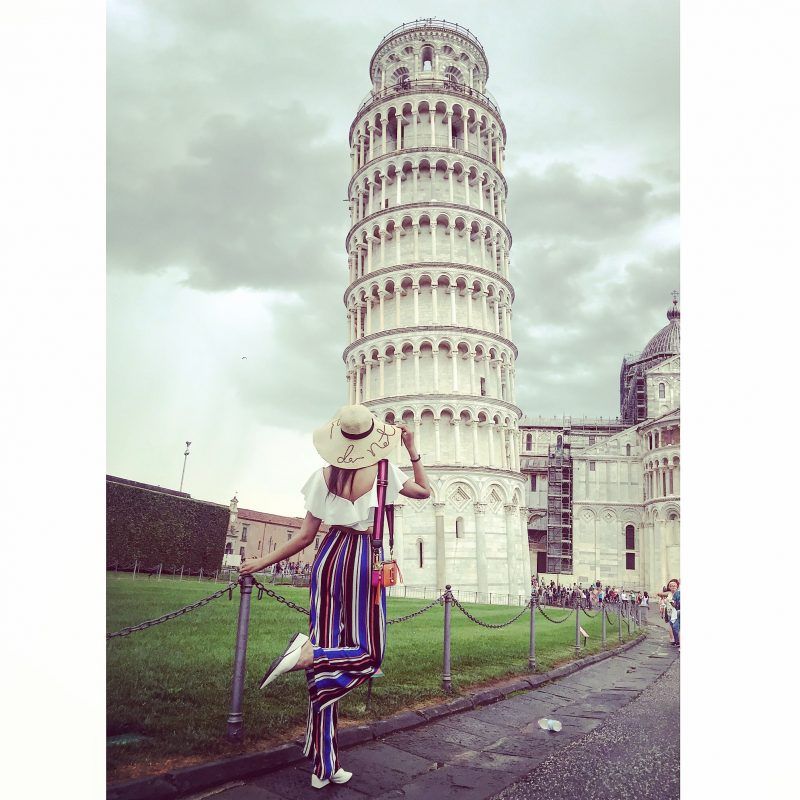 Travelling in a cruise ship, especially one as grand as SYOS is an experience in itself, endless ways to play, dine & drink onboard. As soon as you enter the cruise, it feels like you're in an entirely different world all together. Wherein everyone is frolicking, there are a number of bars and restaurants for you to choose from . Including a Robotic bar and a floating restaurant on board! A cruise ship functions entirely differently, since it sails on International waters, a card, which is called the sea pass card is your identity for the entire time you're on board. While Travelling on a cruise ship as grand as Symphony of the Seas, You'll never run out of options to keep yourself entertained. It's the perfect way to travel various destinations and have ample time to spend with your loved ones, everyday the ship docks at a different place, you could opt for excursions wherein you can leave the ship in the morning, explore that city till evening and return to the ship by evening.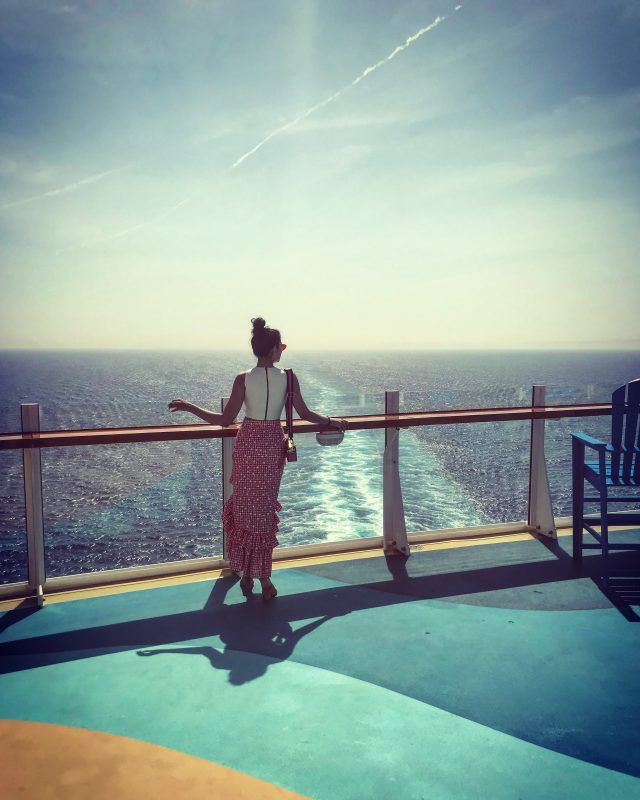 Why is it ideal for honeymoon couples?
Great destinations
The suites (Royal Suite class takes luxury to a new level, which is exactly what you deserve when you're travelling with your loved one)
There's something for everyone
Romantic settings
Spa treatments 
Akshita says: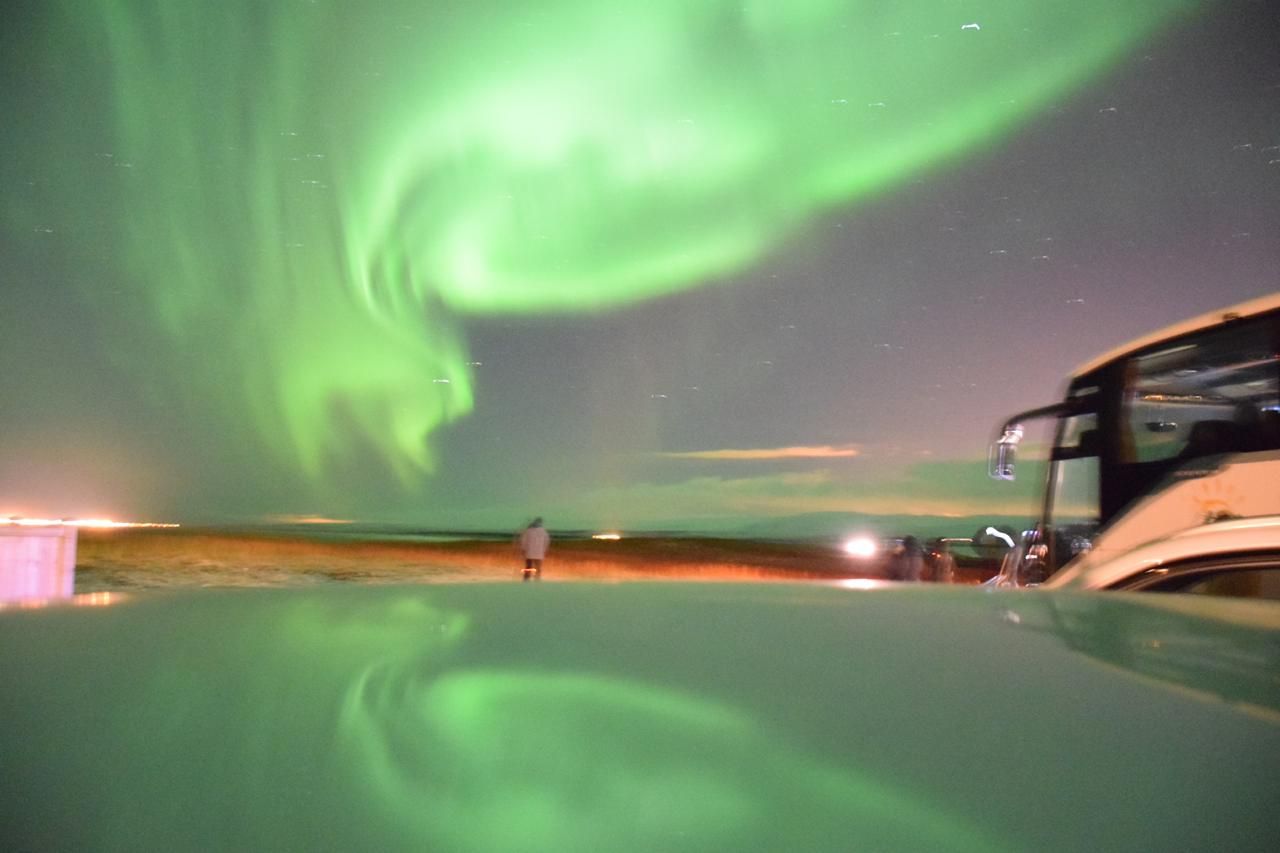 Countries visited: Iceland, Finland and Denmark
Duration of trip: 14 nights and 15 days; Iceland was about 9 days and Denmark and Finland 3 days each
Budget: Cost for the two of us was around INR 5 Lakh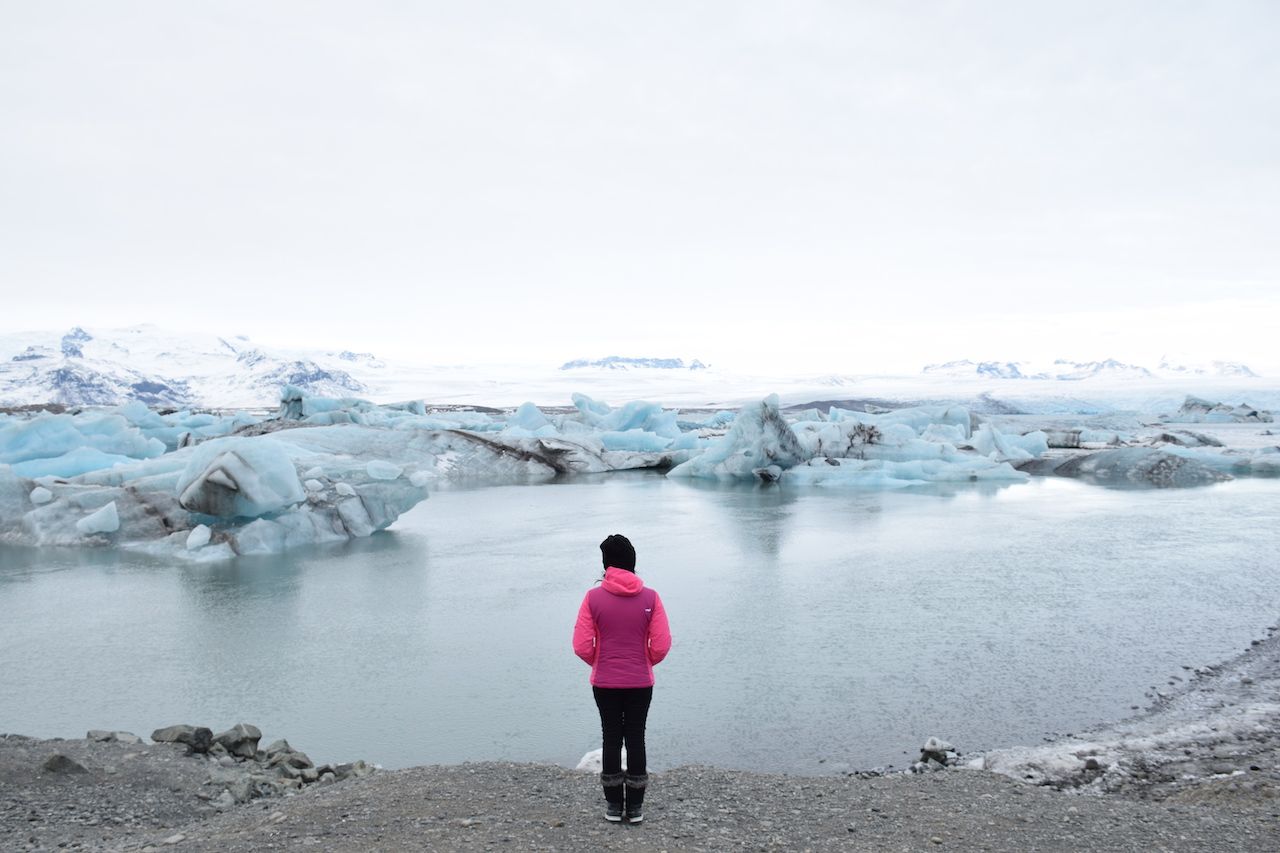 Iceland - Went to the blue lagoon and the numerous stunning waterfalls. Jokulsarlon glacier lagoon and the diamond beach
These sights were unbelievable, nature in all its glory! But the highlight, we were lucky to be able to see the Northern Lights dancing in the sky! It was magical!! Lastly the food, both of us love eating so we tried everything from kangaroo to wild boar and ostriches!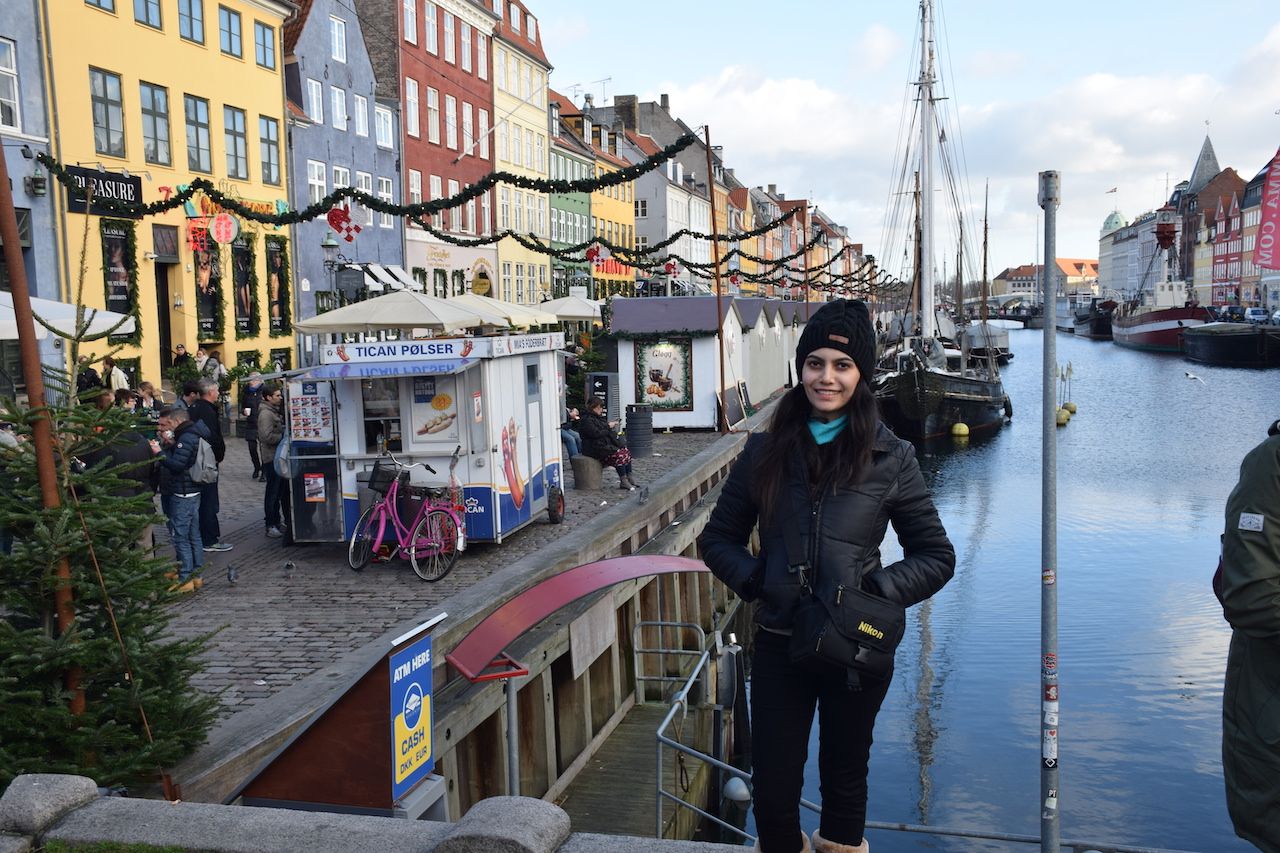 Denmark - We were in Copenhagen for the 3 days. Tivoli Gardens is a must-visit. We spent an entire day but still couldn't get enough. Did the Carlsberg Factory tour cause hello hubby! Also this place my haven, quaint riverside area where you can indulge in local delicacies and mulled wine.
Finland - were in Helsinki for a few days, it has all the city feels, being all touristy visiting cathedrals and museums is what we did!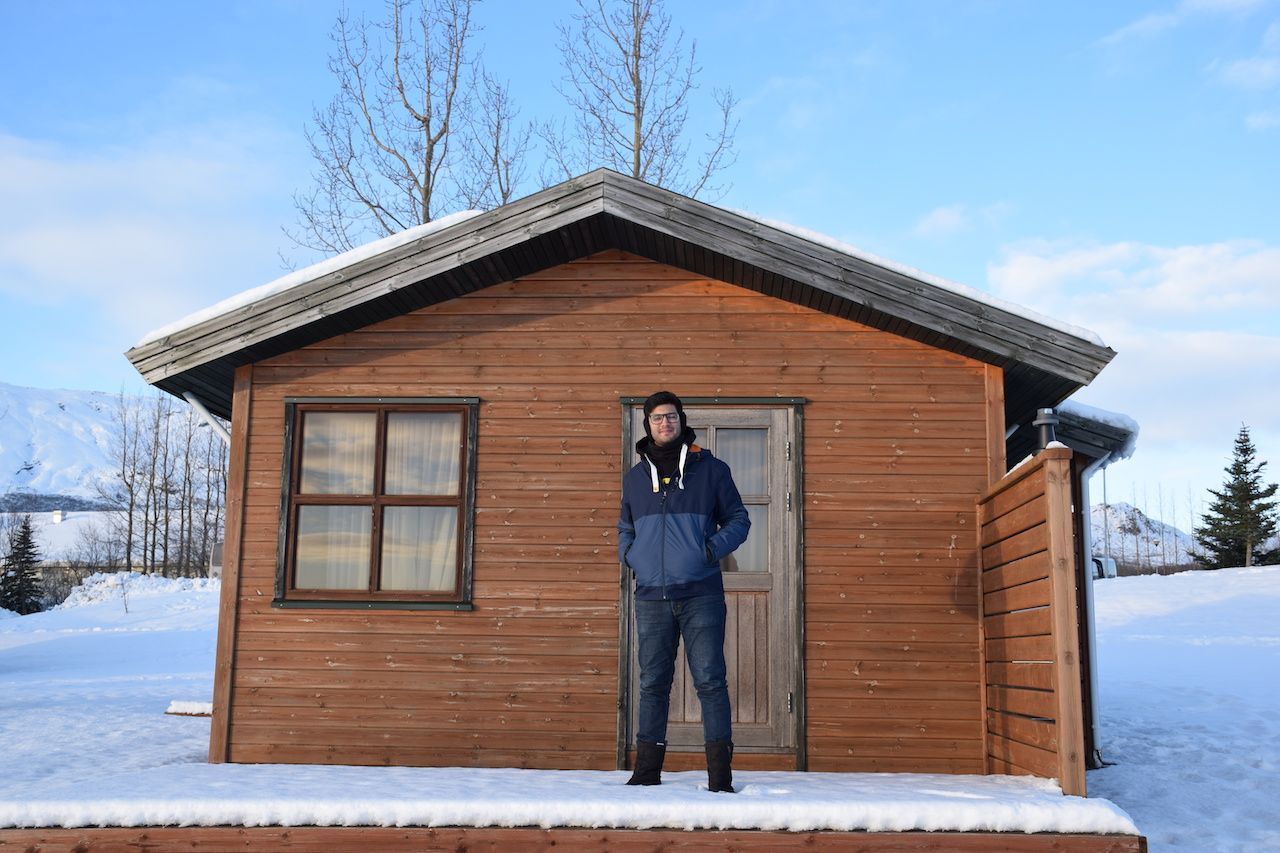 We stayed in Airbnbs in all the three places. Cute little European houses that added an extra touch of intimacy!
Rakshita says: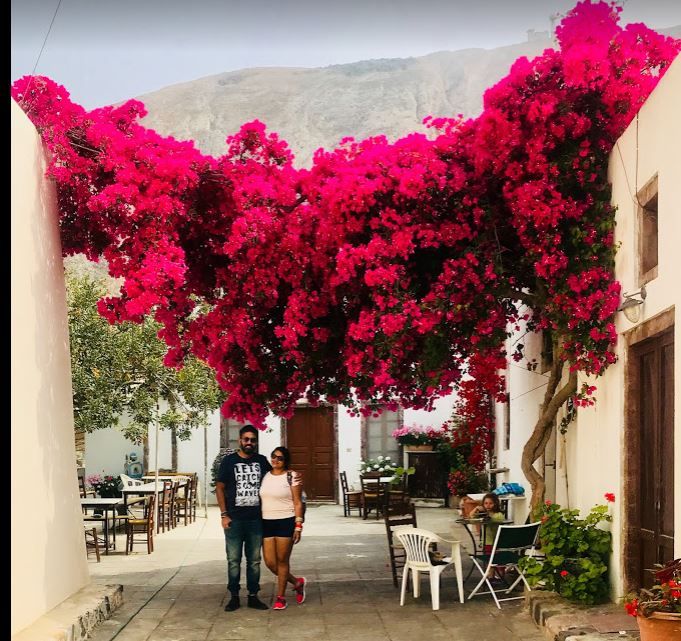 Countries visited: Greece & Italy
Cities visited: Athens, Mykonos and Santorini in Greece and Rome, Florence (Tuscany, Pisa, Siena and San Gimignano), Venice (Murano, Burano and Torcello) in Italy. 
Duration of trip: 7 Days in Greece and 5 Days in Italy
Budget: Cost for the two of us was around INR 6 Lakh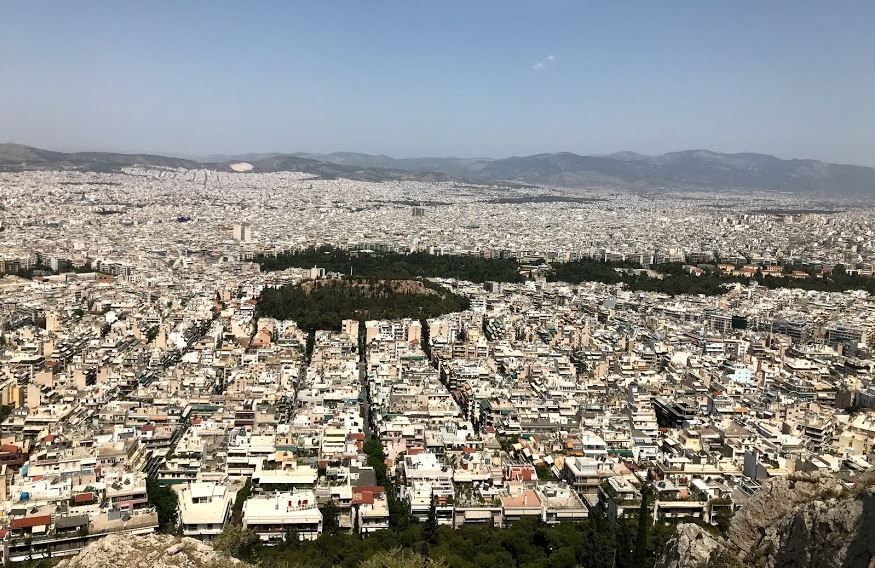 We had planned our trip in Greece via Matt Holidays. In Greece, which was the first country we visited, we stayed in hotels at a bed and breakfast basis and our transfers were pre booked. We took a tour of Athens with the HD city tour and also splurged on the Volcano and Hot Spring Boat Tour in Santorini. We took ferries from Athens to Mykonos and from Mykonos to Santorini.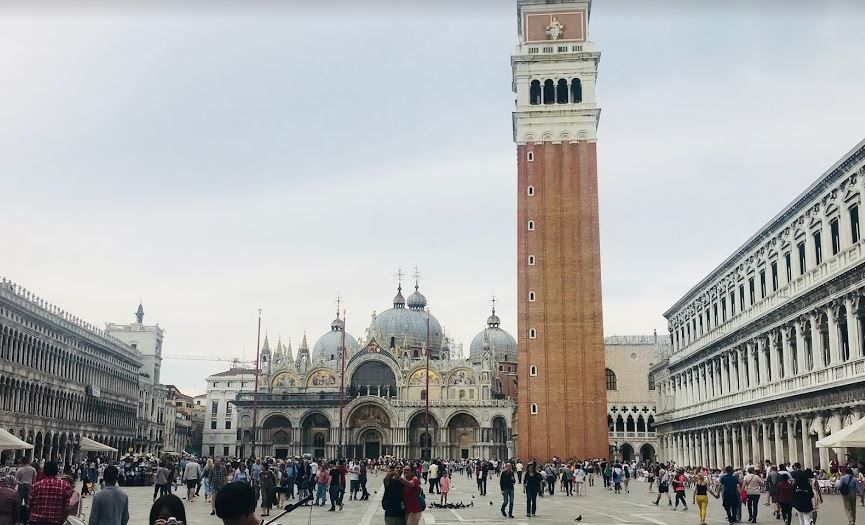 We planned and booked the Italian leg via GTA, and again, stayed at hotels and took a tour of all the monuments in Rome and also took a walking city tour of Venice. We sailed to Murano to see how the beautiful coloured glass is made, then on to the pretty islands of Burano and Torcello.
Rucheet says: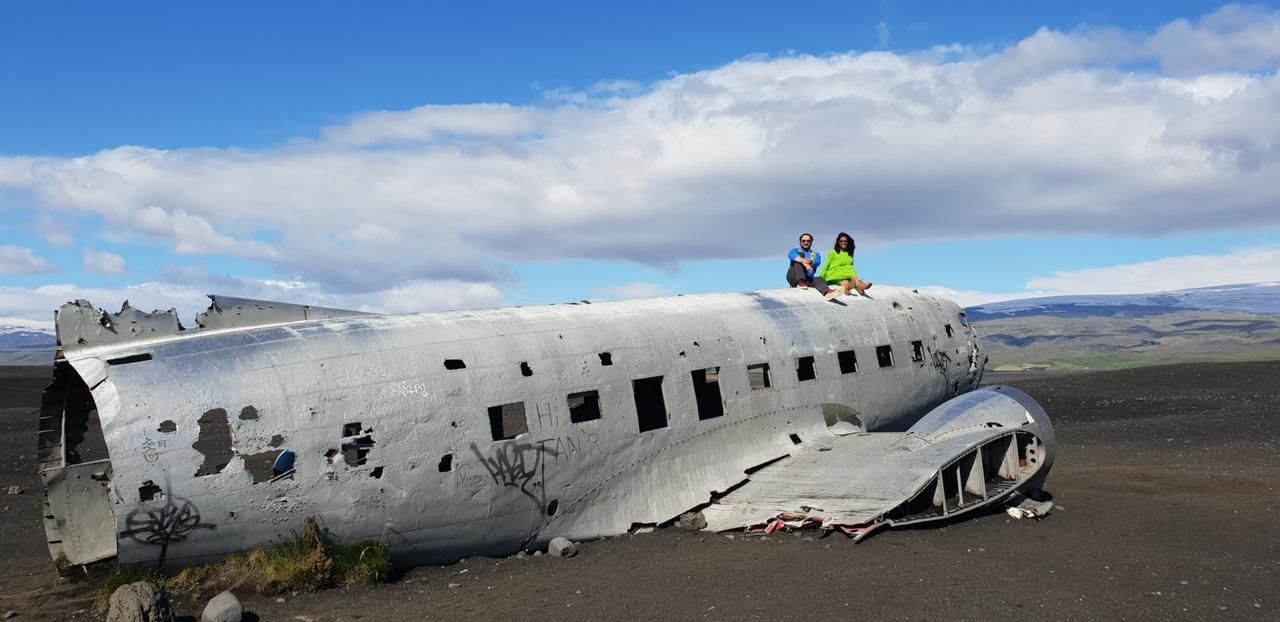 Countries Visited: Prague and Iceland.
Budget: 4 Lakh for the two of us.
Duration: 14 days; 11 days in Iceland and 3 days in Prague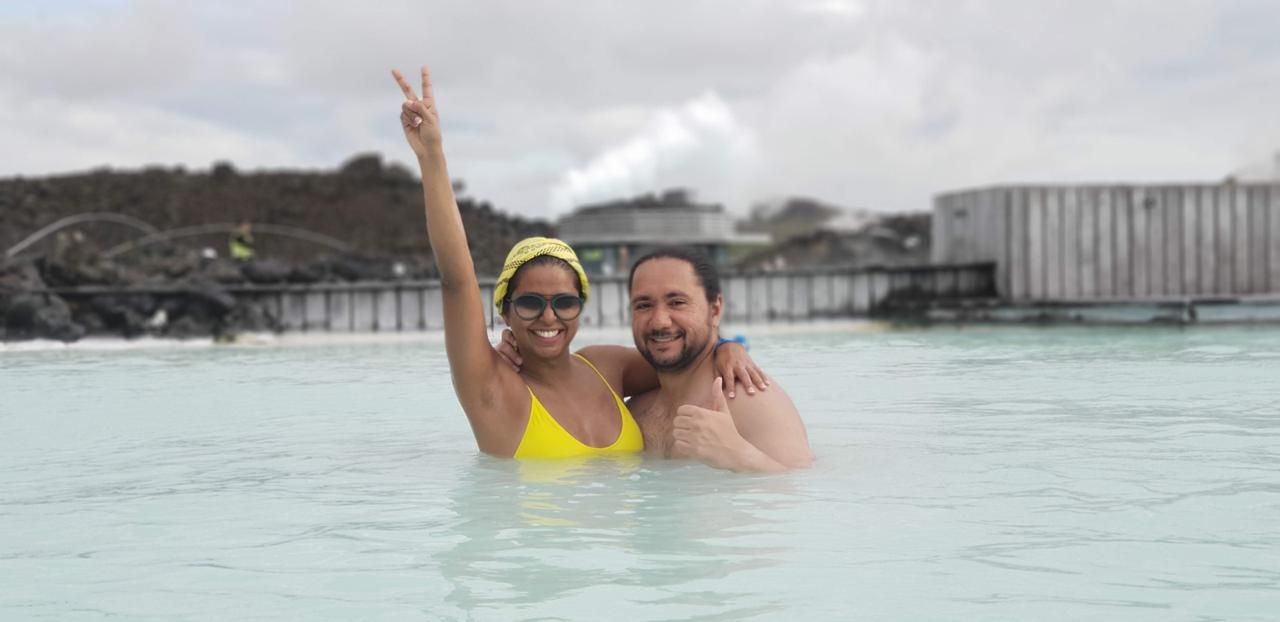 Instead of picking hotels, we stayed in AirBnbs all the way. While the ones in Iceland were expensive, the ones in Prague were very cheap. The ones in Iceland were starting from 10k upwards. Also the blue lagoon, rented a car in Iceland, and of the two countries, Iceland was more expensive overall, plus we did a lot of booked activities:
Snorkelling in Silfra
Hiking on the glacier
Whale watching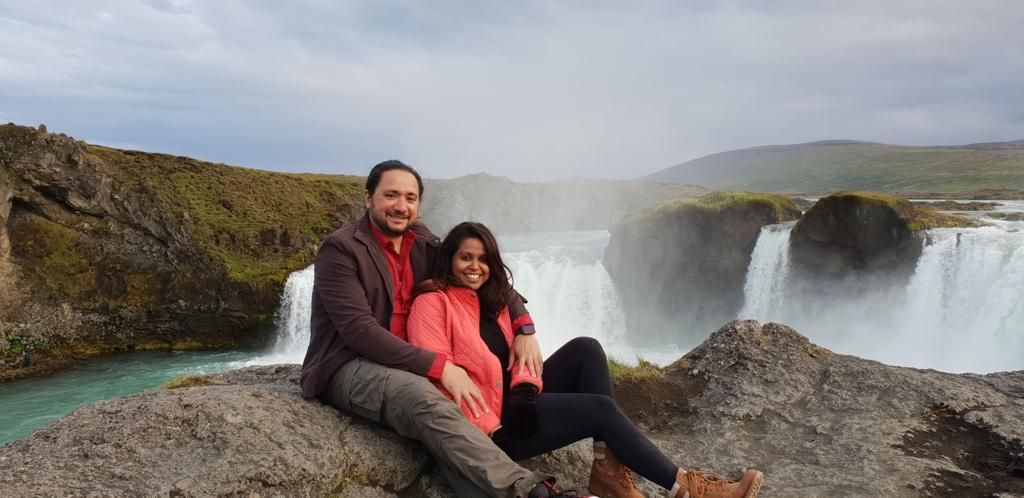 Nupur says: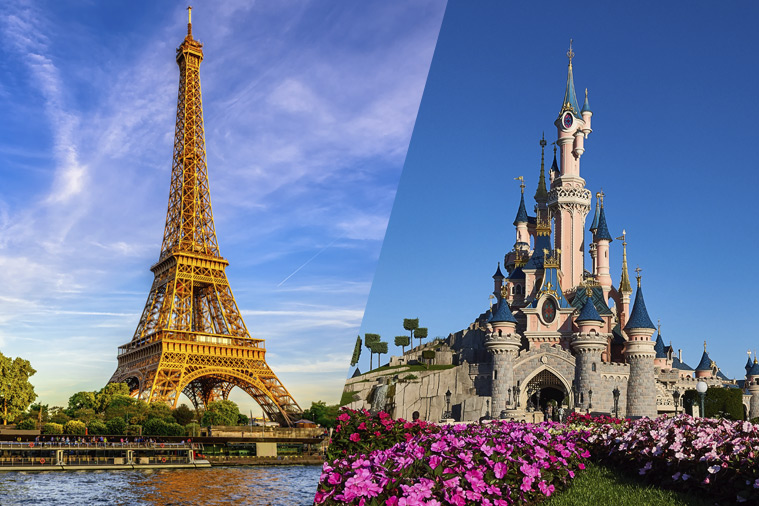 Countries Visited: Italy, Switzerland, France
Cities Visited: Rome, Venice, Lucerne, Paris, Disneyland
Duration: 11 days and 10 nights
Budget: 2.75 lakh (including visa) per head + Personal Expenses(70 k)
Italy : Rome  is beautiful ancient city. We covered Colosseum and Palatine hills. It was some different world. It felt like viewing the history through a glass wall. We spent some time in Spanish square and let the selfie-lovers in us flee. Next destination for us was Venice. It was always a dream place for me. Beautiful landscape , water and so much love in the air that a honeymoon couple can ask for. We went for Gandola Ride the first day. It was  a beautiful view carving our way in through the streets of Venice. And oh, don't miss the evening view of the streets of Venice. It's just so amazing. Final Day in Venice covered Morano, Burano and Torcello on a cruise. We loved the cruise floating  with love birds all around. Morana has glass industries and Burano is very colourful. Comparatively Torcello is a lonely island.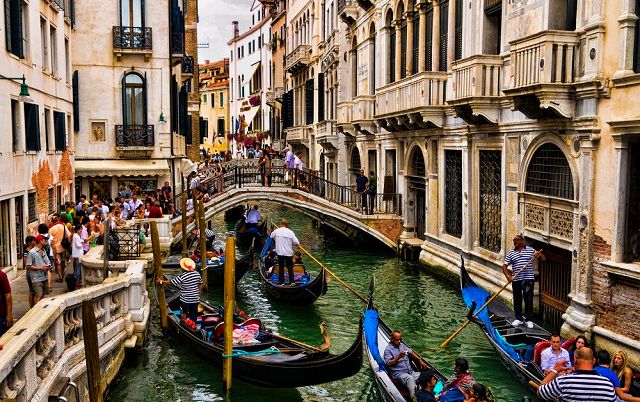 Switzerland : Lucerne : All countries are well connected through rails and we travelled to Lucerne ripping in through all the serenity. Switzerland cannot be described in words. No wonder Karan Johar loves shooting there. There are lakes, mountains, waterfalls everything nature can offer. We had already taken swiss-pass that made our journey easy. On arriving we spent the day travelling through streets of Lucerne . As Xmas was around the corner, the streets were dazzling with xmas trees, beautiful lights, people playing violin, mandolin etc.  The ecstatic love spirits in us pulled towards the Chapel bridge which was few minutes from our hotel. We covered Titlis and Rhyne falls in Switzerland and conveniently, all thanks to the swiss pass. No points for guessing that Mt Titlis, has a big Shahrukh and Kajol poster. Switzerland is expensive compared to other countries which we visited. Rhyne falls are not that great but  good for one visit. Your camera is going to fall in love with this country.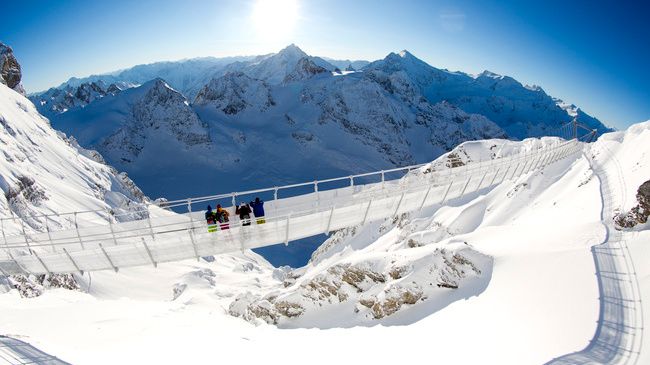 France : And here we come to France, all Lovers destination The Eifel Tower. It was just a sheer badluck for us that there were some riots in France and we have to put ourselves inside the hotel. Being French capital –Paris is a little crowded and not that clean. We had Sienne river cruise and Eifel tower planned for us. Although we covered Disneyland the next day as it was on the outskirts of France. Something perfect to end our journey with. We broke loose the kids in us for some mad rides. Mickey , Minie, Aladin, Cinderralla, Snowhite all of them came true at once. Pirates of Carribean and Space Mountain is  a must ride. Priority passes for Disneyland is a must otherwise the queue will take a lot of time. And believe me it is just  so filled of madness. Quick Tips: Selfie Stick and ready to cook if you are a vegetarian.
ALSO READ: Cheapest Countries To Travel To In Europe For Your Honeymoon!