Tips & Tricks For A Better Engagement Ring Selfie!
BY Sakshi | 29 Mar, 2018 | 466 views | 4 min read
Yup- it's not official until you announce it to the world! You've had the perfect dream proposal, now what comes next is the perfect gram to tell everyone that you're officially engaged now! You might not be someone who is into posing and pouting (or maybe you are :P) but even if you are taking a photo posing with the ring, we highly recommend photos of the ring too- taking the perfect engagement ring selfie is super important and we tell you how to nail it!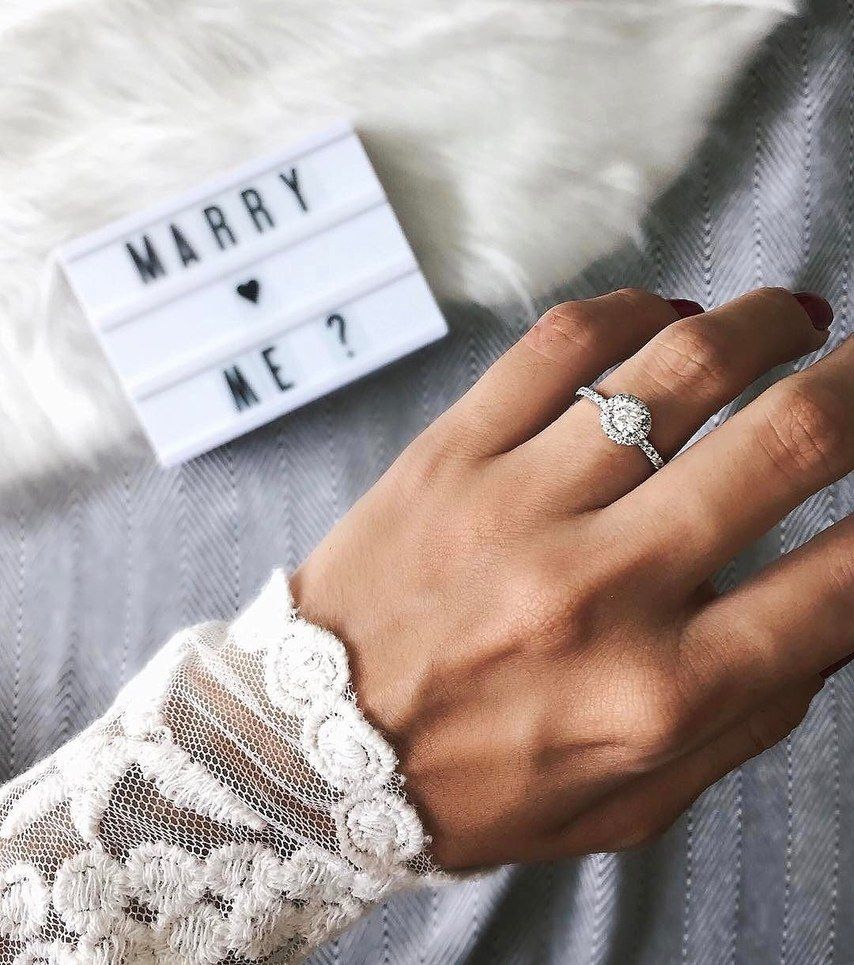 Image via @larissachamberlain on Instagram
Here are some very useful tips and tricks to keep in mind (plus, super cute inspiring photos too!)
Get a manicure!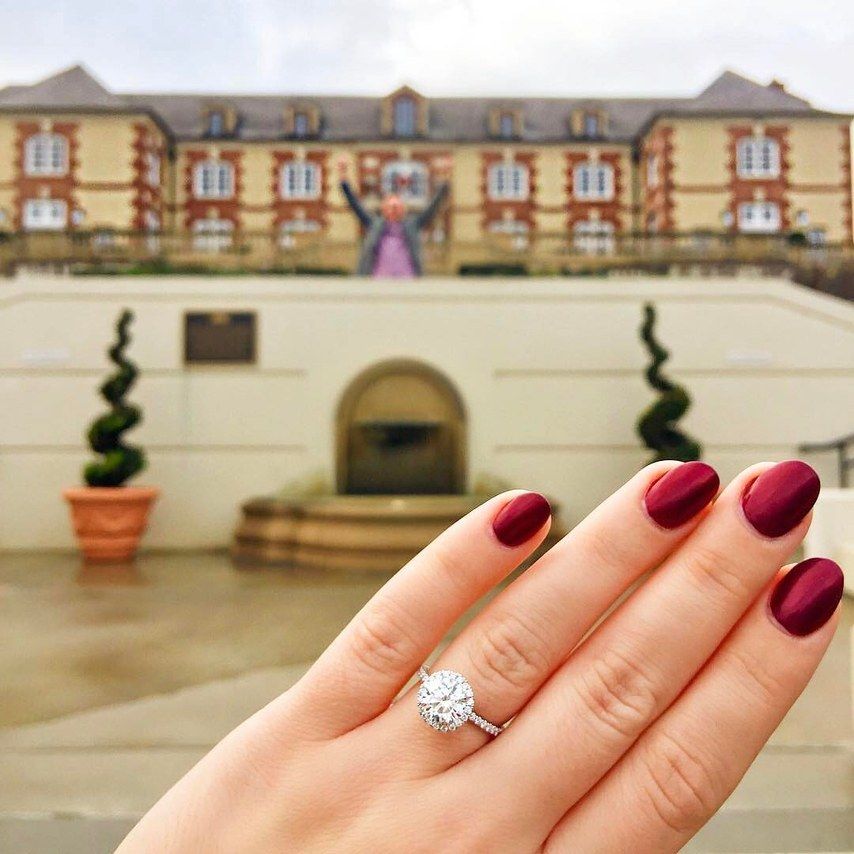 Image via @melissacouts on Instagram
Super important! Please do not show off your ring with chipped nail paint or nails! Either get a manicure or take the nail paint off and rub some hand cream or lotion on if you can't go for one. 
Make sure the nail paint flatters your hand... and the ring!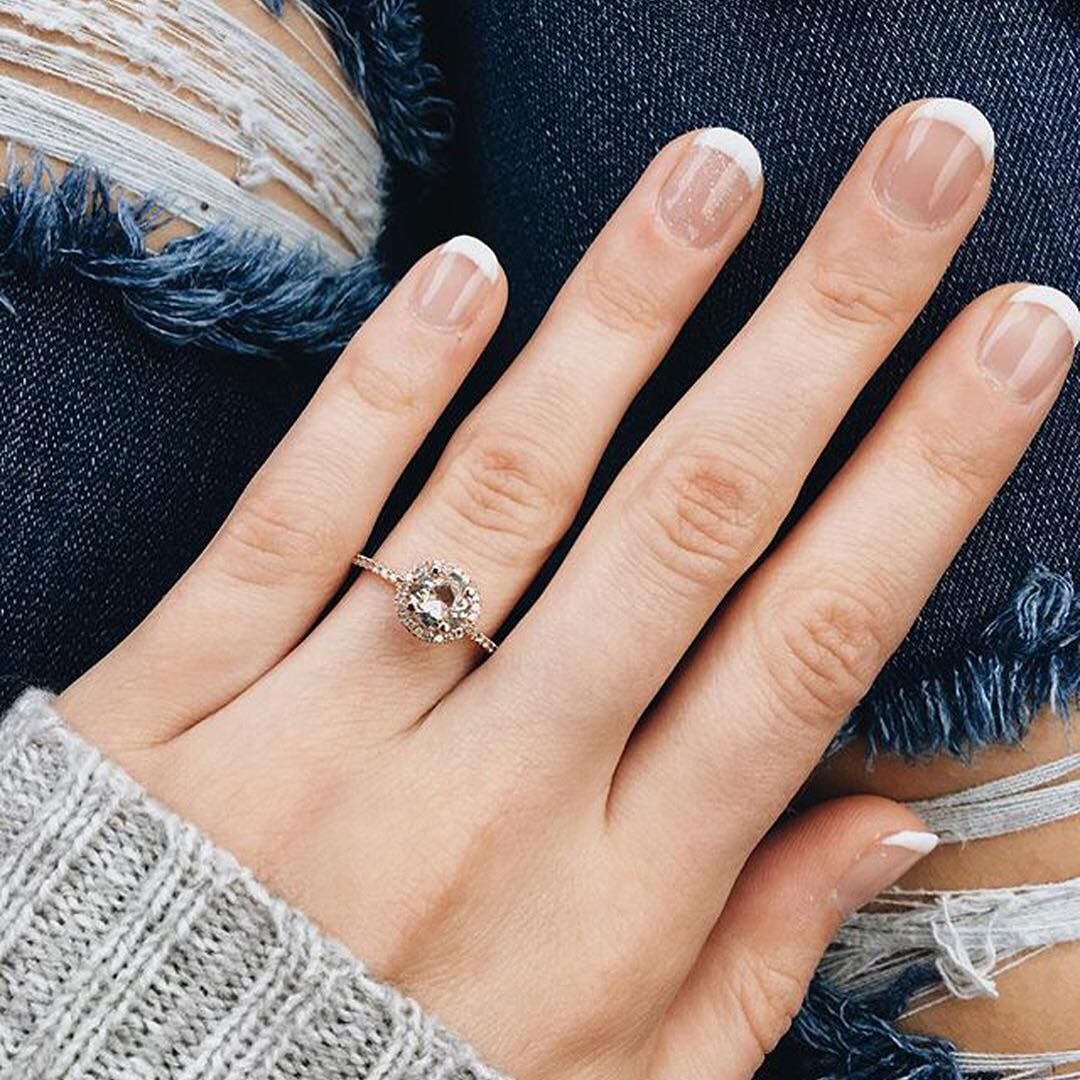 Image via @jessica__kae on Instagram
Another very important thing- and it shouldn't steal all the attention from the ring too!
Lighting is super important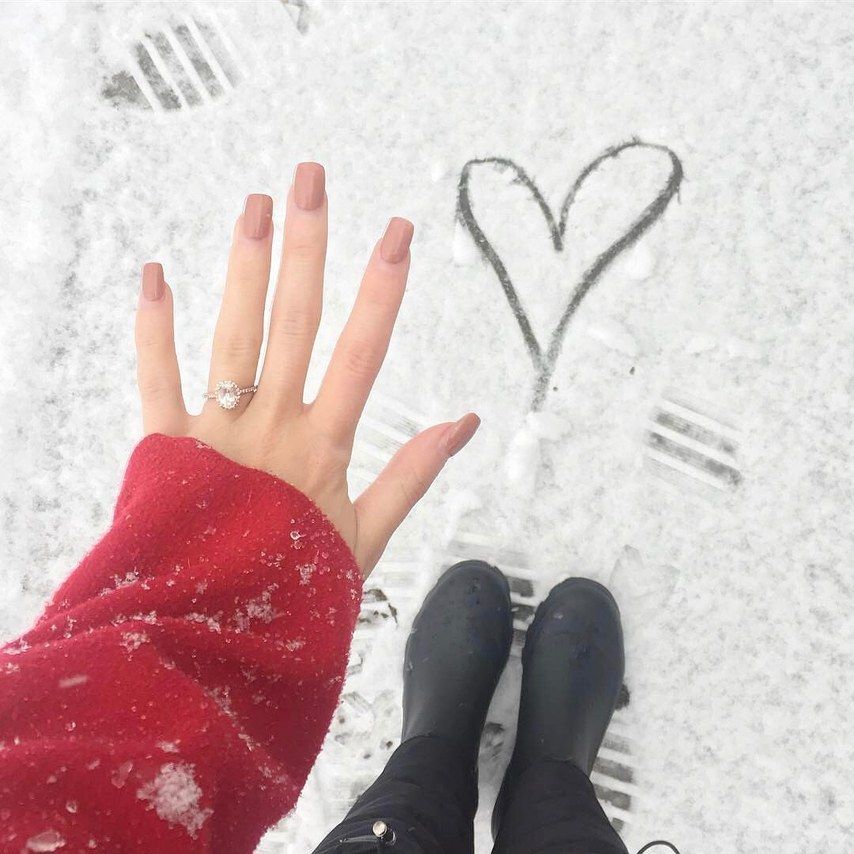 Image via @lindsayxxmarie on Instagram
We know you and the ring have a glow :P, but shooting your ring in the correct lighting is essential. Outdoor photos are preferable, but doing it next to a window using the sunlight- yes, sunlight is what'll give you a photo the indoor tube lights never can!
Skip the flash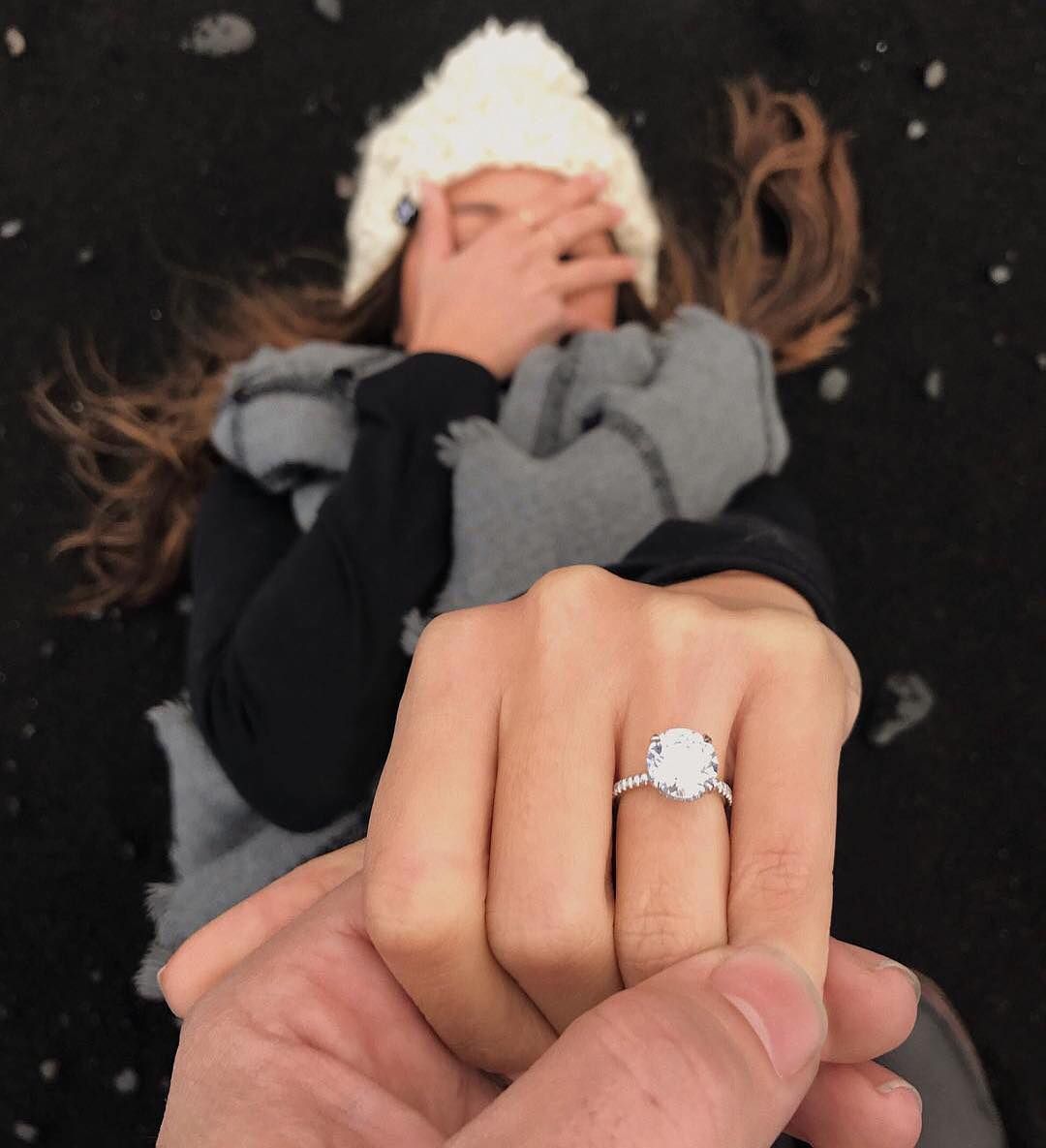 Image via @erinx07
If you do it outdoors, you're not gonna need the flash- which can really reflect off the stone and kill the photograph. 
Angle the shot according to the ring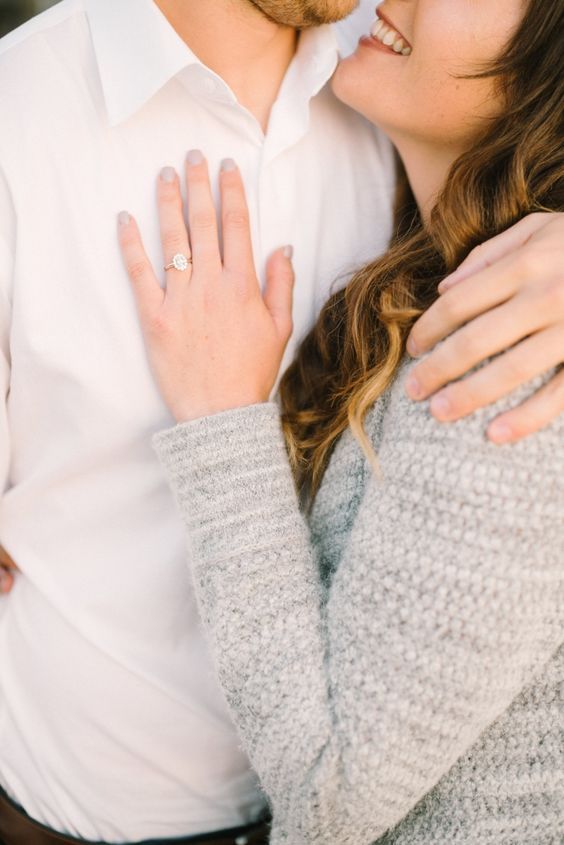 Try out different angles of your shot so you can bring out the beauty of your ring. The angle can really highlight the best part features of your ring!
The background matters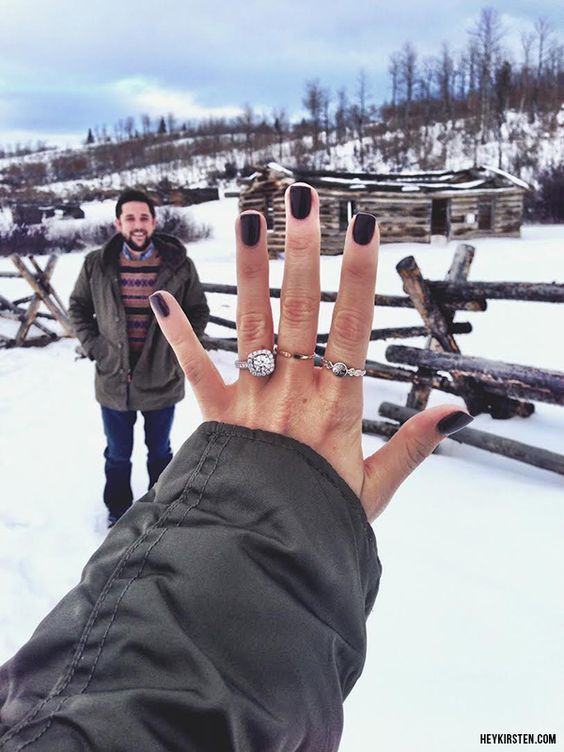 Image via Pinterest
Yes it does! If your proposal was on an exotic holiday, then get the mountains or the beach in the backdrop- if it was at home, then you guys could do something cute- put it in a cupcake, hold it in your hand with you guys in the backdrop or get a mirror selfie!
Make the photo pop!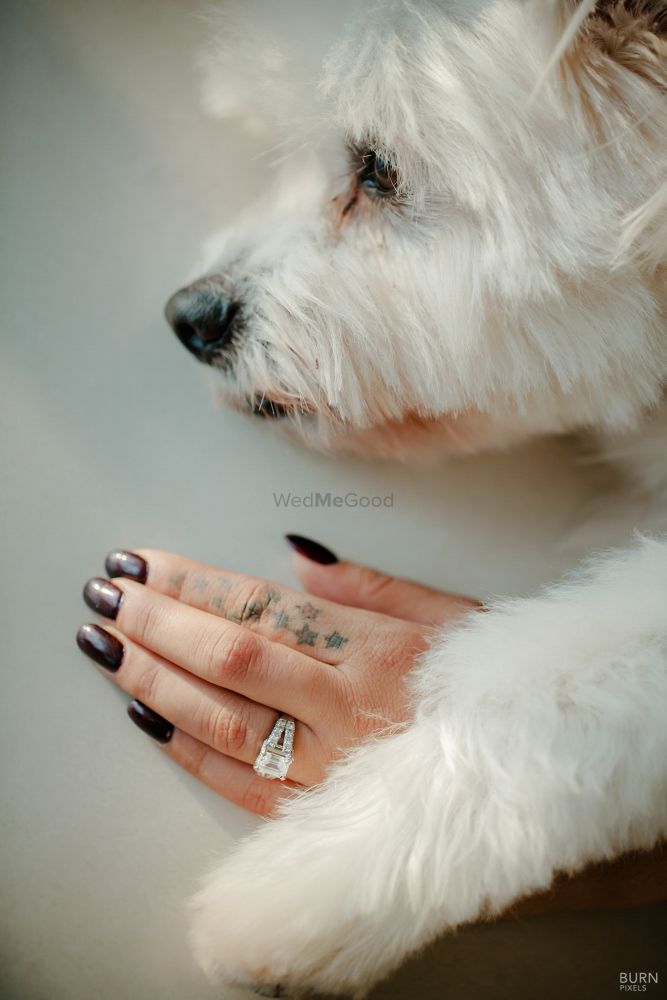 Image via Neha & Sameeruddin (Italy) 
Get creative with it- don't just take a photo of your hand. Take the photo with your pet or with your hand on something nice or meaningful- will make it super special and stand out from the crowd!
Try the portrait mode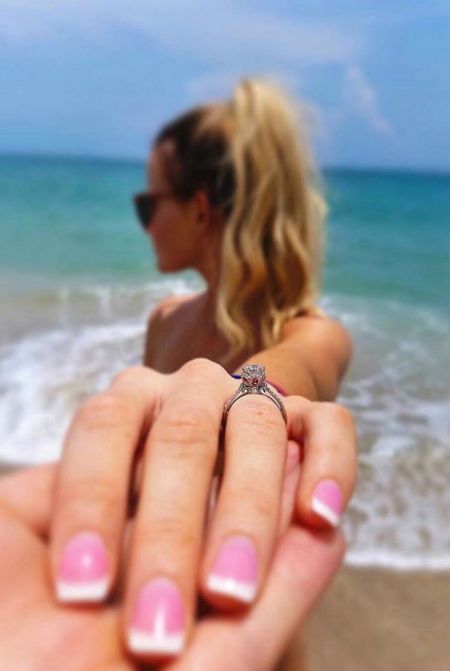 Image via Pinterest
While a DSLR would obviously give you the best image, do not underestimate your phone camera too! If you have one of those fancy new phones with the portrait mode- make sure to use it- it blurs and darkens the background to make the image in front really stand out!
Make sure your hands aren't awkward!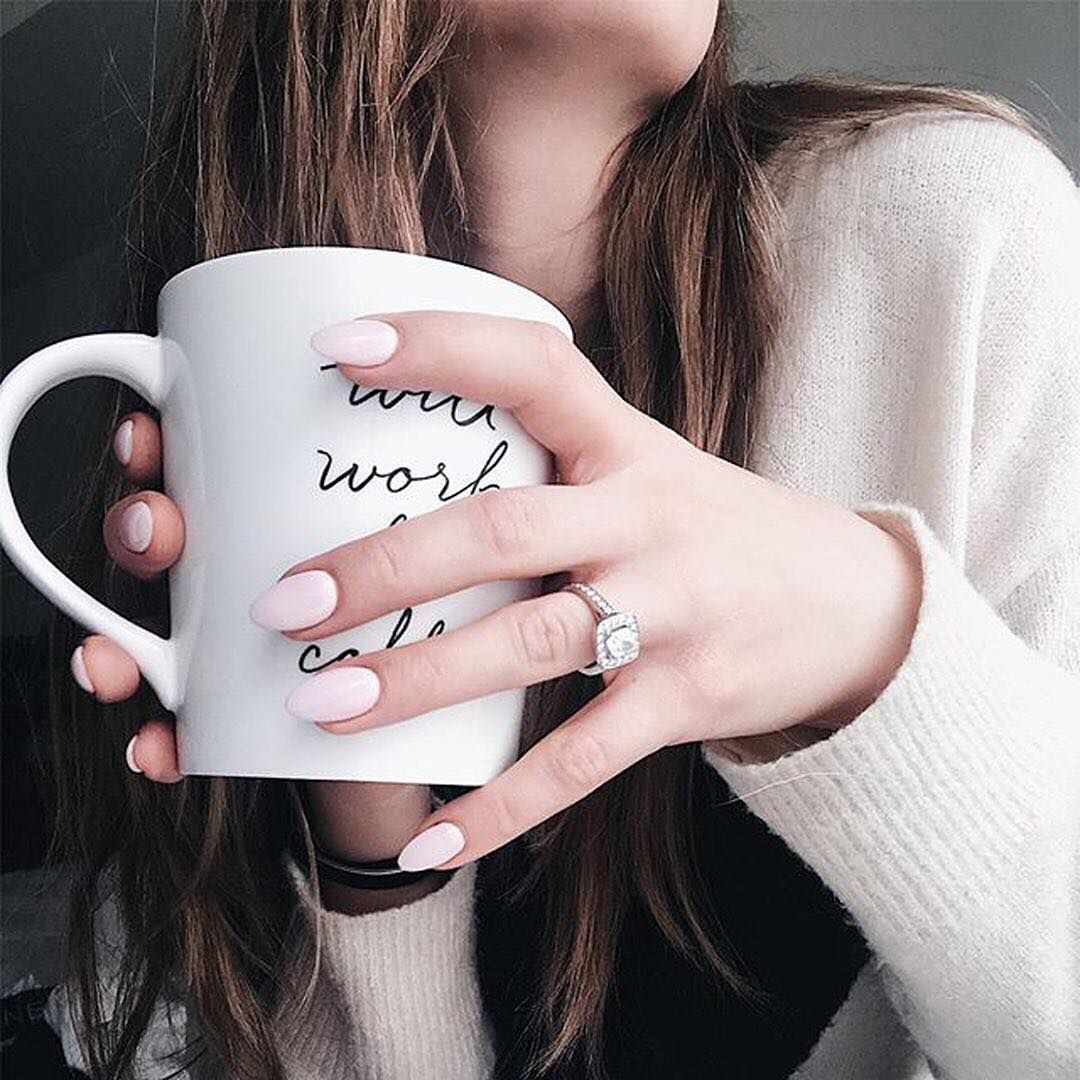 Image via @meganladouceur on Instagram
We know you aren't a hand model, and that's why your hand poses can get pretty awkward! Relax your fingers and make a flattering pose- if you can't get that right, then hold on to something- a prop or your boy's arm to make the pose more natural. 
Edit it to make it perfect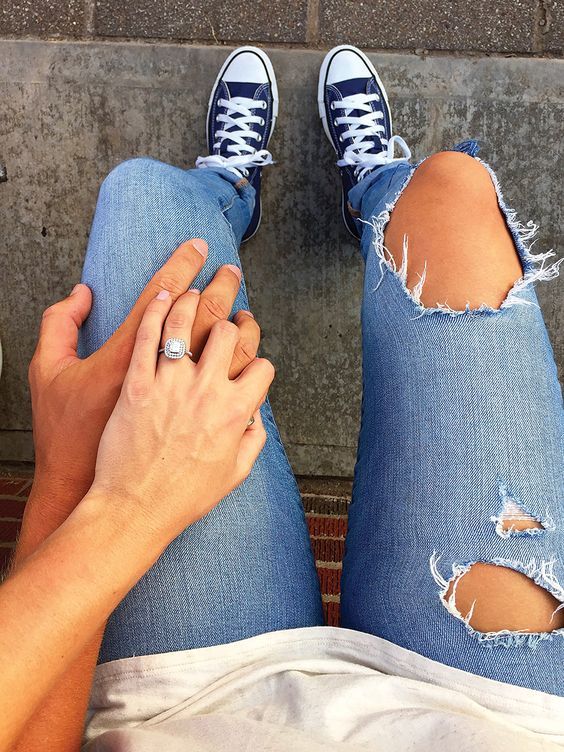 Image via Pinterest
Make it the best version of the photo that you can! You can use apps like Photoshop and Aviary to edit the photo before you upload it- crop, contrast and saturate it to perfection!
Or just add filters- or make it sparkle!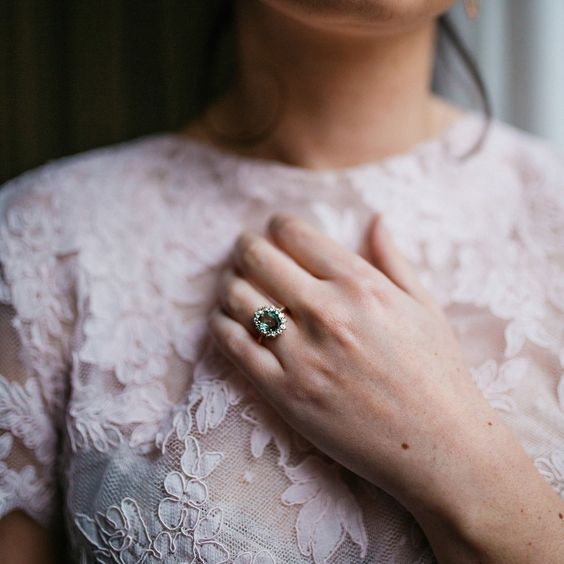 If all else fails, do not hesitate to use Instagram filters and apps like KiraKira can really bring out the shine of that diamond!
Do not upload more than 2 images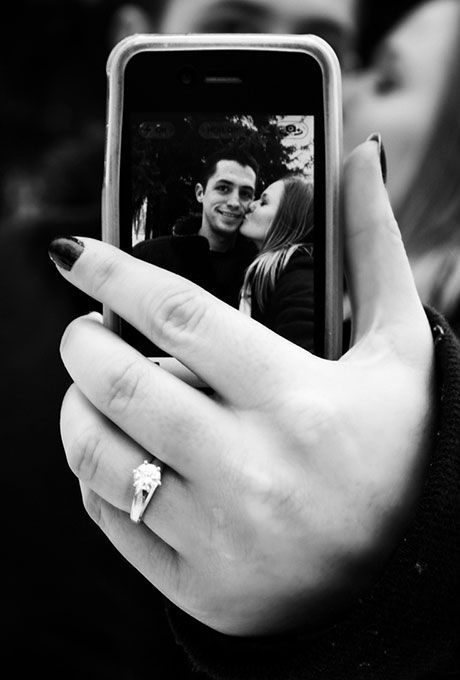 Image via Pinterest
We are sure you're gonna take loads of images- but upload selected two- one which has the ring in focus, and the other, a photo of the happy couple! More than that is gonna look too much. Or you can just combine everything into one!
...and write something with it!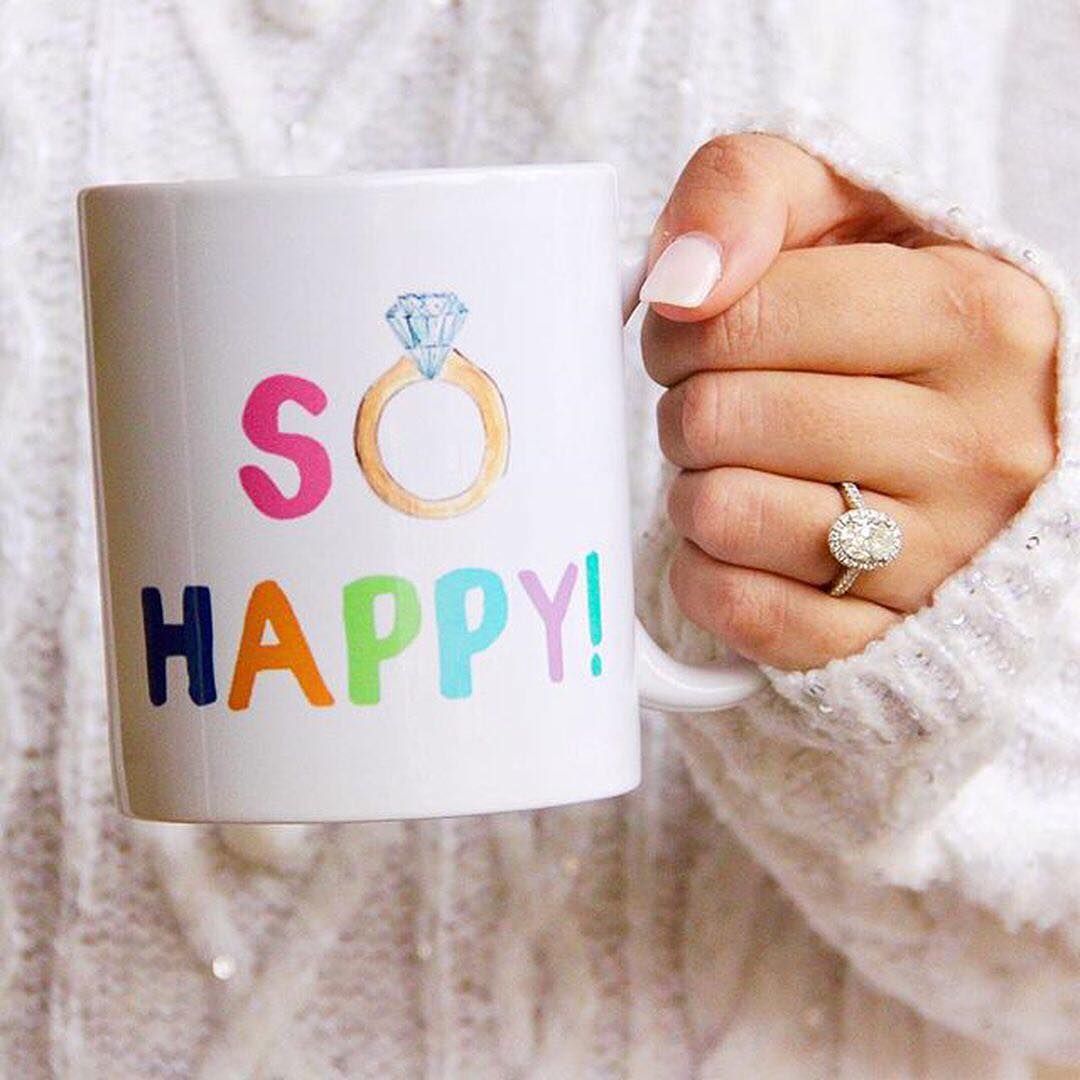 Image via theknot
Do not just upload a photo- you are about to start a new journey with the person you love, so a couple of lines appreciating the gesture and effort are always sweet to read!
ALSO READ: The Cutest Ways to Announce Your Engagement on Social Media!