Cool New Baraat Ideas For Your Upcoming Wedding!
BY Sakshi | 21 Sep, 2018 | 2880 views | 3 min read
Why have the same old Baraat that probably everyone in your wedding has already danced to, including you yourself? Well, it's 2018 guys, and it's time to do things with a little twist! Here are some cool trendy Baraat ideas, which are great to take inspiration from if you have your wedding coming up!
Party poppers and smoke sticks!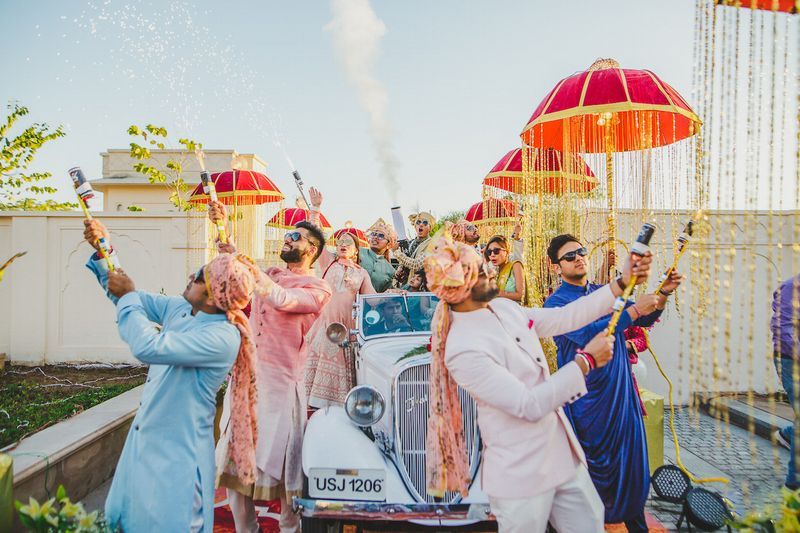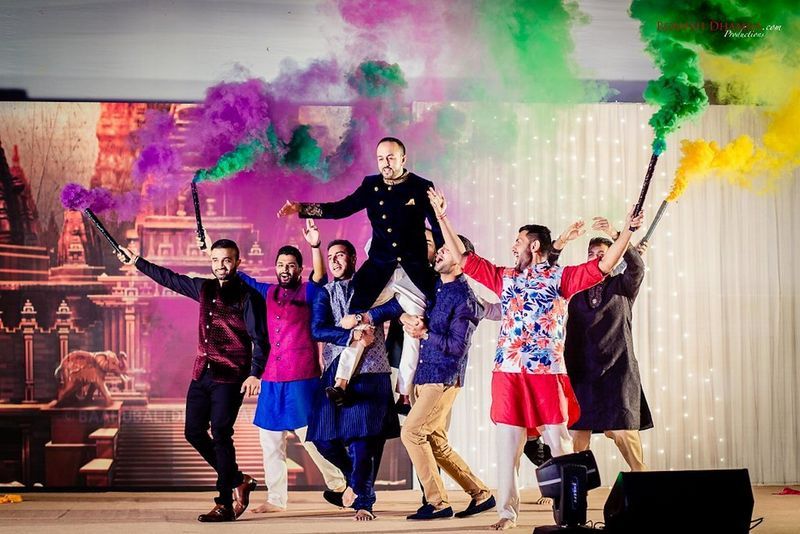 Image via Smily & Abheshek (Chandigarh) and Emma & Ravi (Lonavala)
ALWAYS a good idea- and so simple to implement too!
How about a Bridal Baraat?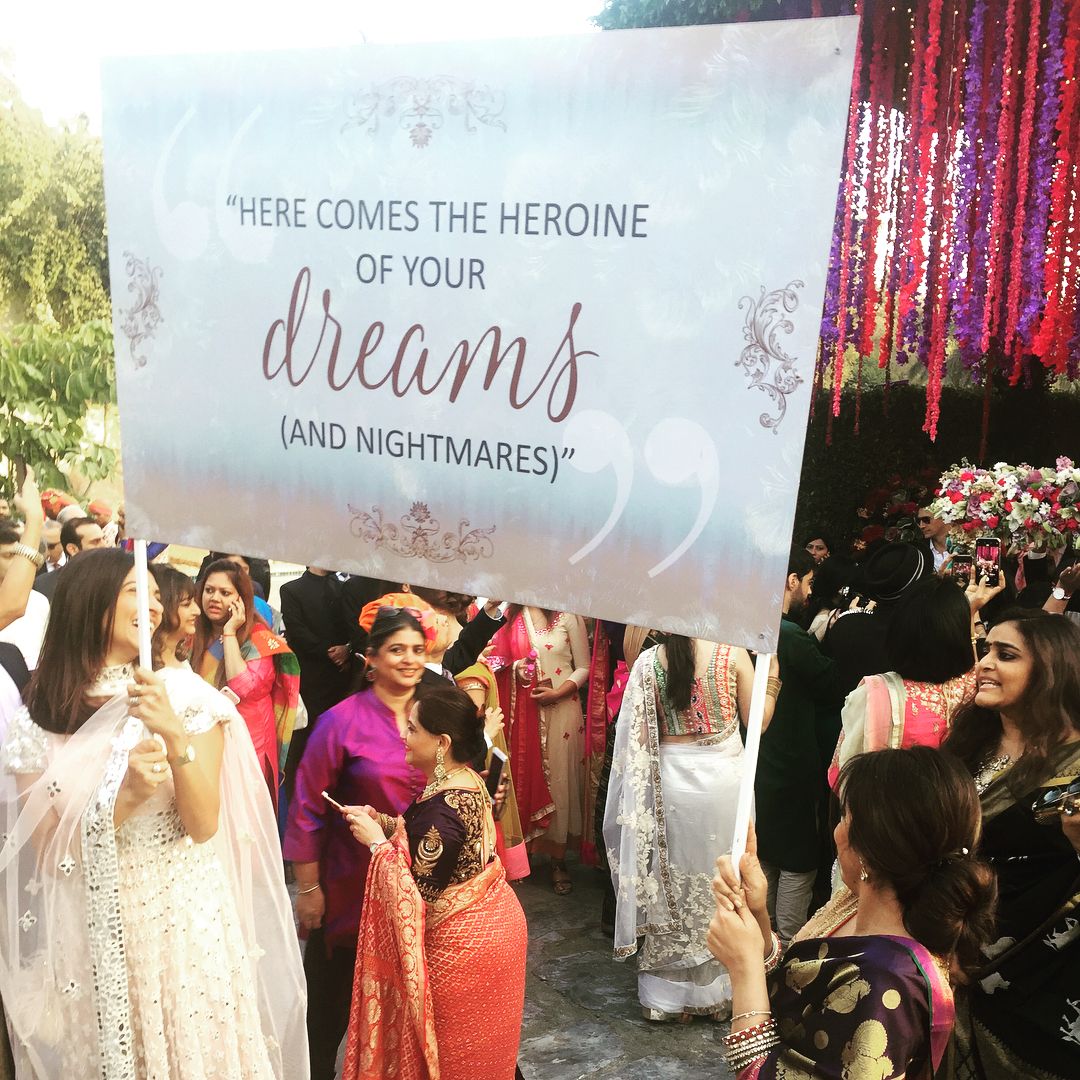 Image via ichaitz on Instagram; Bride: @iamvasuki
This bride entered her own wedding leading her Baraat wearing sunglasses, and we think it's a super cute idea!
Or maybe even a role reversal!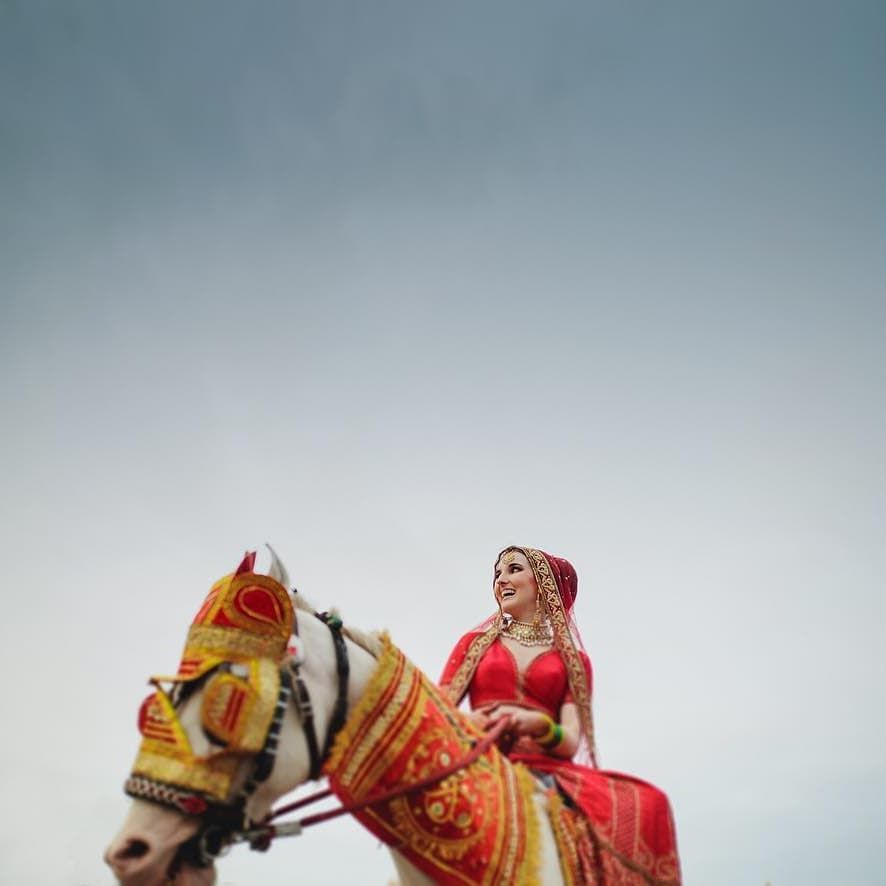 Image via House On The Clouds★ 5
This bride entered on a ghodi- and maybe it's high time we see certain traditions become more flexible!
Make an entry no one will forget- ever!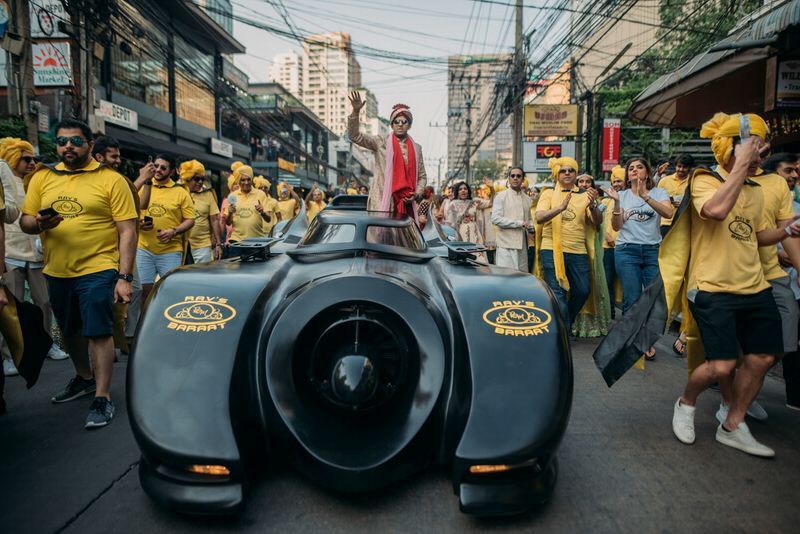 Image via Mira & Ravine
Yes, it's nice to enter in a horse or a car- everyone does that! So this groom entered in a Batmobile, and got the internet talking about it! Do something so unique that your guests won't forget it- ever! 
Give badges to everyone!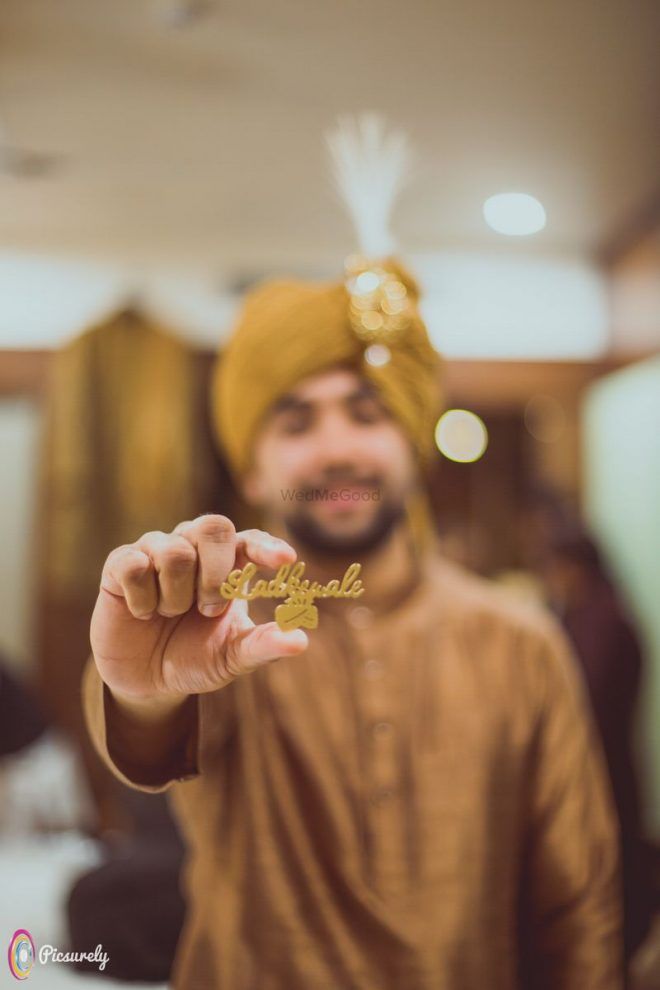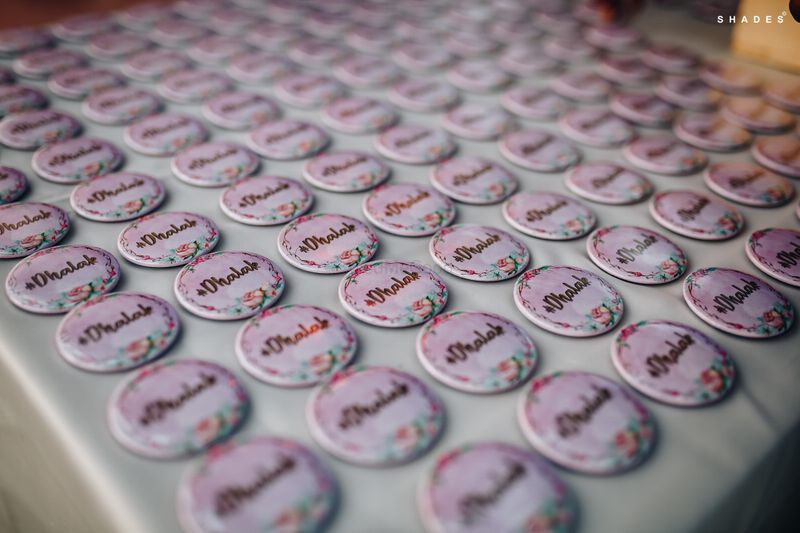 Image via Picsurely★ 4.7  and Atisuto★ 4.5
Whether it's something as cute as 'ladkewale' or the wedding hashtag, this is such a cute idea, and so 2018!
Announce the groom's entry with this cool idea!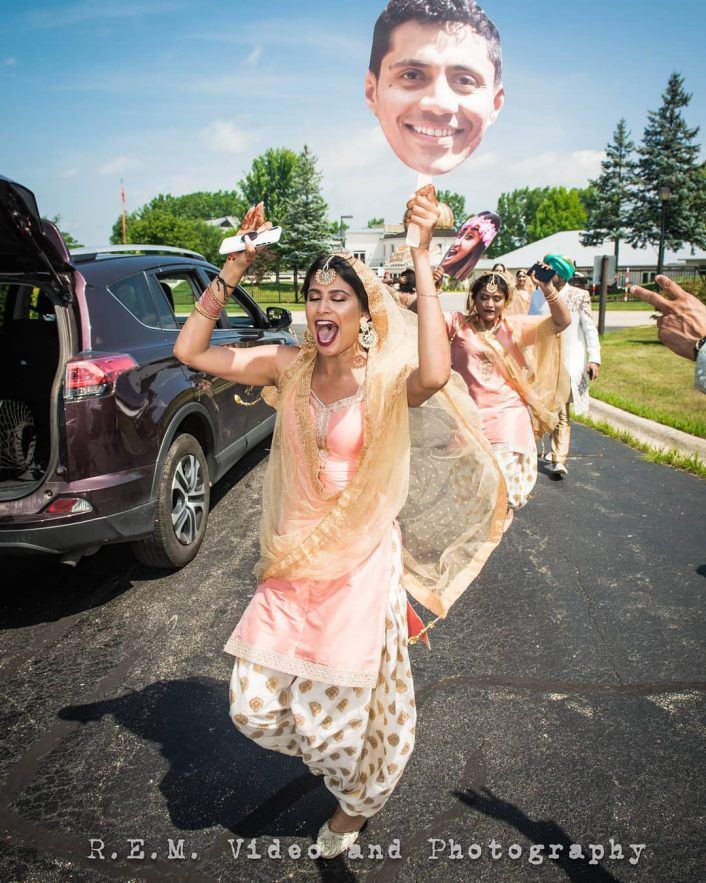 Image via r.e.m.videoandphotography
They held cutouts of the grooms face! Now unique is that!
or Petals are cool too- a flower shower for the groom!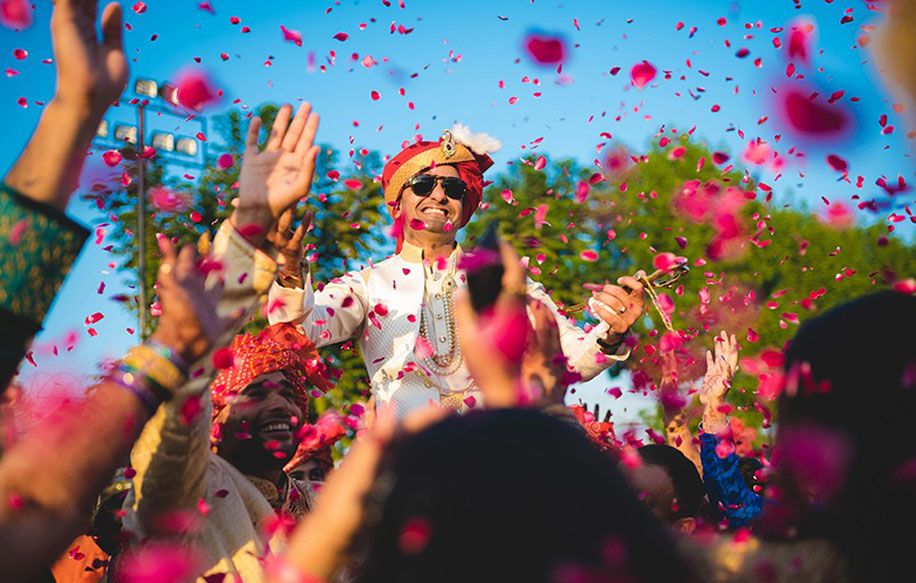 Image via Anuraag Rathi Photography★ 5
Get a photo like this with loads and loads of petals- looks like so much fun!
Have your own DJ station with the Baraat!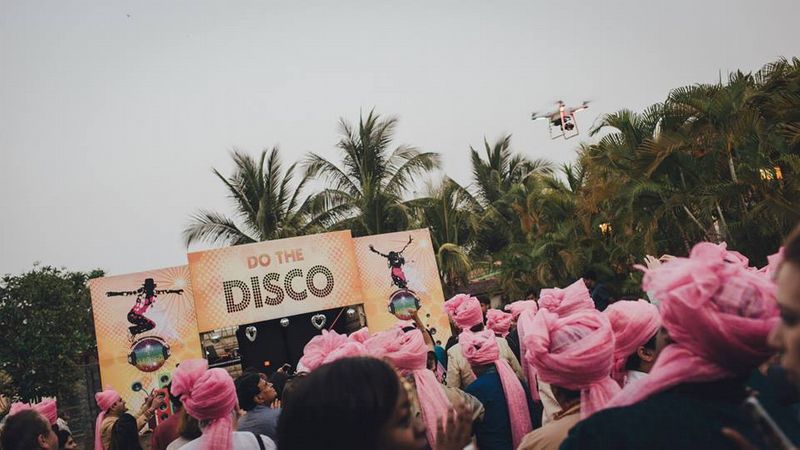 Image via Rini and Mohit (Alibaug)
Instead of the traditional band, get a DJ on a vehicle that moves with the Baraat! A cool twist on the old!
Have a surprise coordinated performance!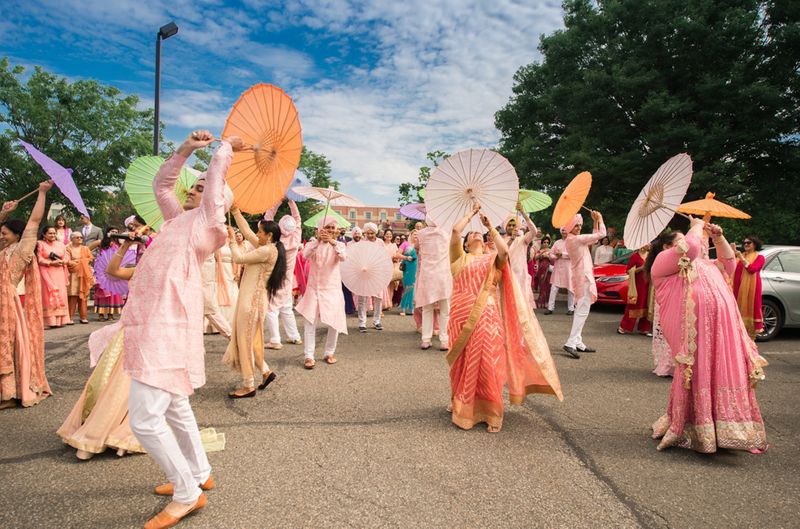 Image via Weddarazzi Films★ 5
We had featured this wedding, where the groom's family had a surprise performance for him and the girl's side, and it was so cute! Check out the video too!
Or maybe have one with something cool like masquerades!
Image via DotDusk Studios★ 5
This wedding had the baraatis enter dancing wearing masquerades, and we think it's such a fun idea! So crazy and cute!
Say it with a banner!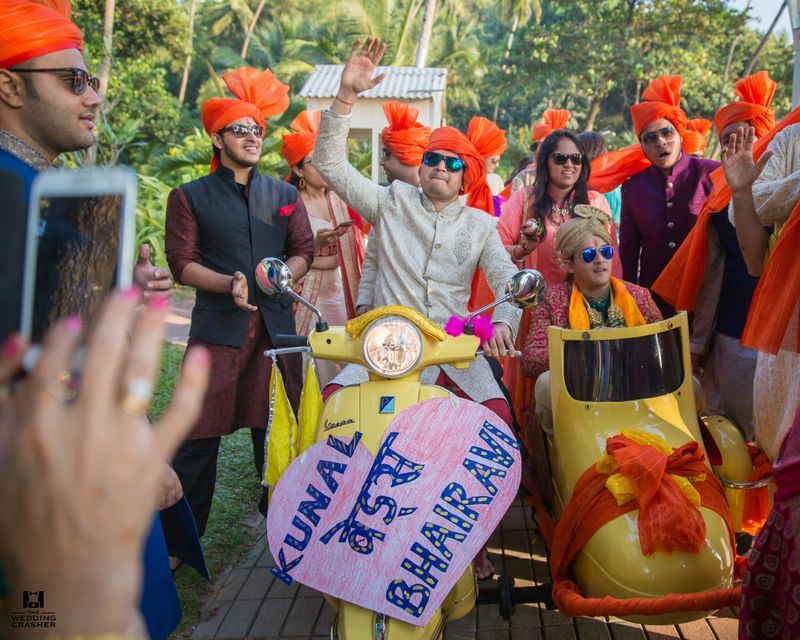 Image via The Wedding Crasher★ 4.8
Now how funny is that one? So crazy!
Wear matching safas- but not the usual light pink ones!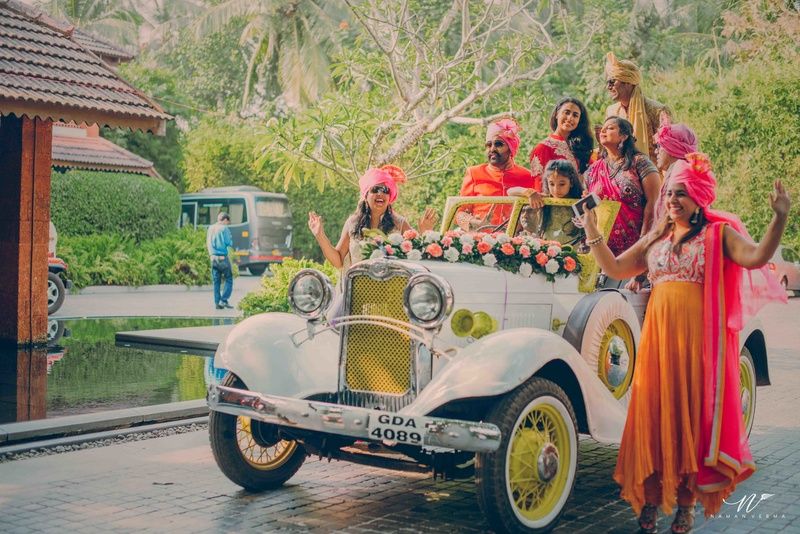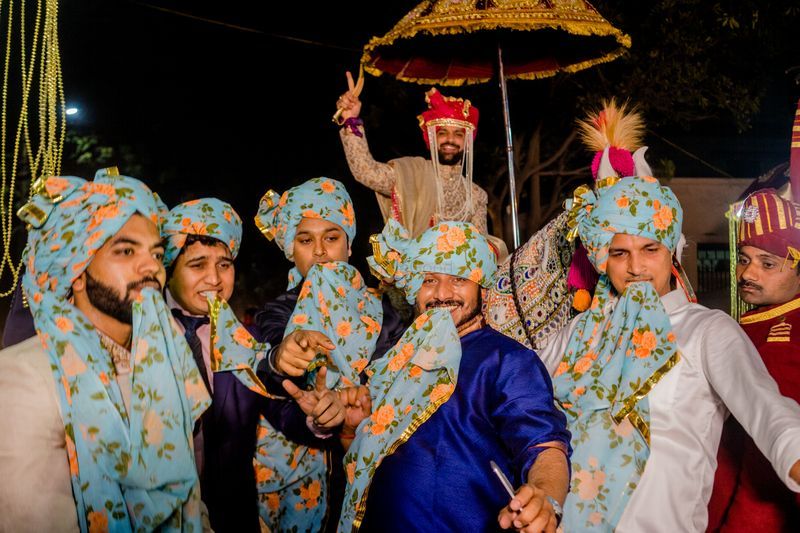 Image via Naman Verma Photography and Designer Events Inc★ 4.9  
Whether it's the boy's or the girl's side- wearing some cool safas- floral ones are great to add something cool and make the photos look better! Find some cool ideas here!
Add a touch of quirk!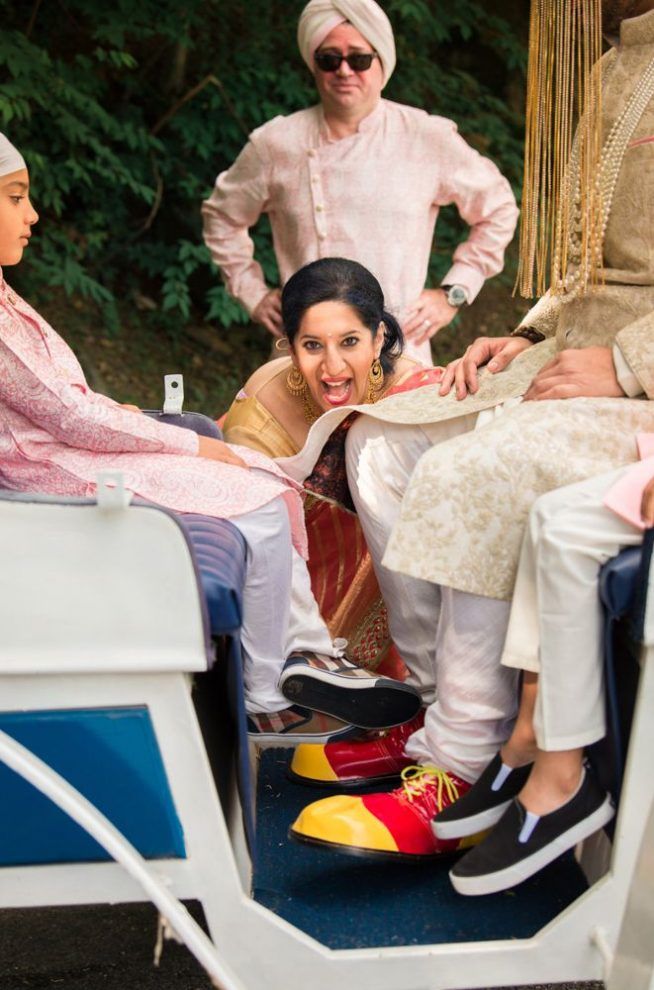 Image via Weddarazzi Films★ 5
This groom wore massive clown shoes in his baraat- and we think it's a cute idea to add a little bit of quirk!
ALSO READ: The Most Unique Baraat Ideas We Spotted For The Next Family Wedding !!!