This Wedding Had The Craziest Surprise Baraat Ever & You Have To See Why!
BY Sakshi | 23 Aug, 2017 | 483 views | 3 min read
Baraats are always fun, but when it's one as crazy (and colour-coordinated :P) as this one, then we just had to feature it! Jaikiran and Roshini got married in Connecticut, U.S and the best part is, although the routine was a part of the baraat, the groom had no idea about it! Yup, it was a surprise for him planned by his friends and family and captured on video by Videographer - Weddarazzi Films★ 5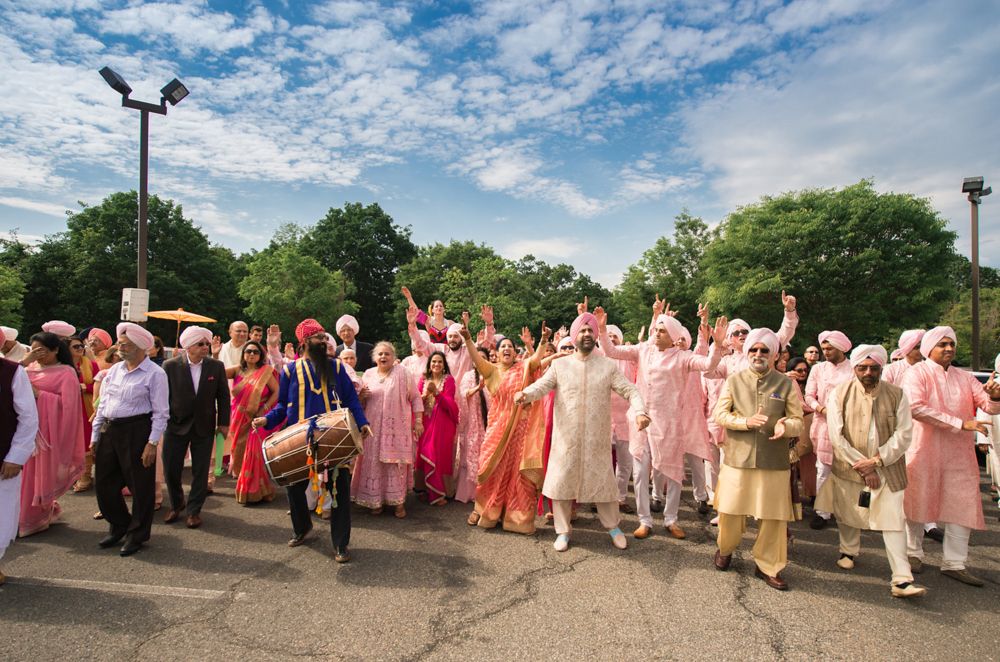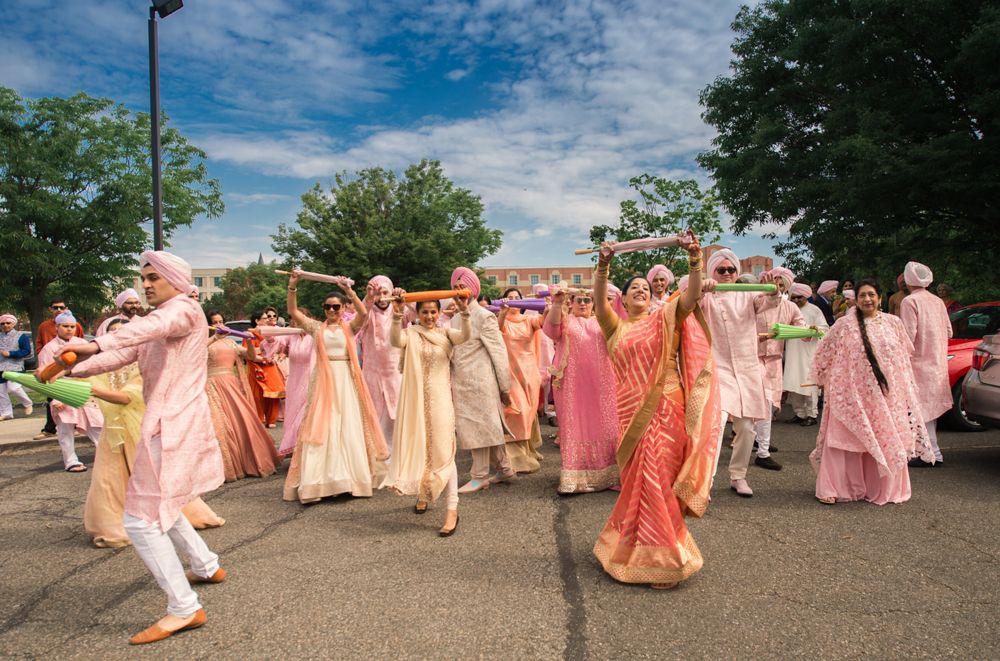 The crazy idea...
So we saw the baraat holding paper parasols and dancing, which was so cute considering it was all colour-coordinated. The credit for the idea goes to the sister of the groom, Achinta S McDaniel, who happens to be a choreographer from LA.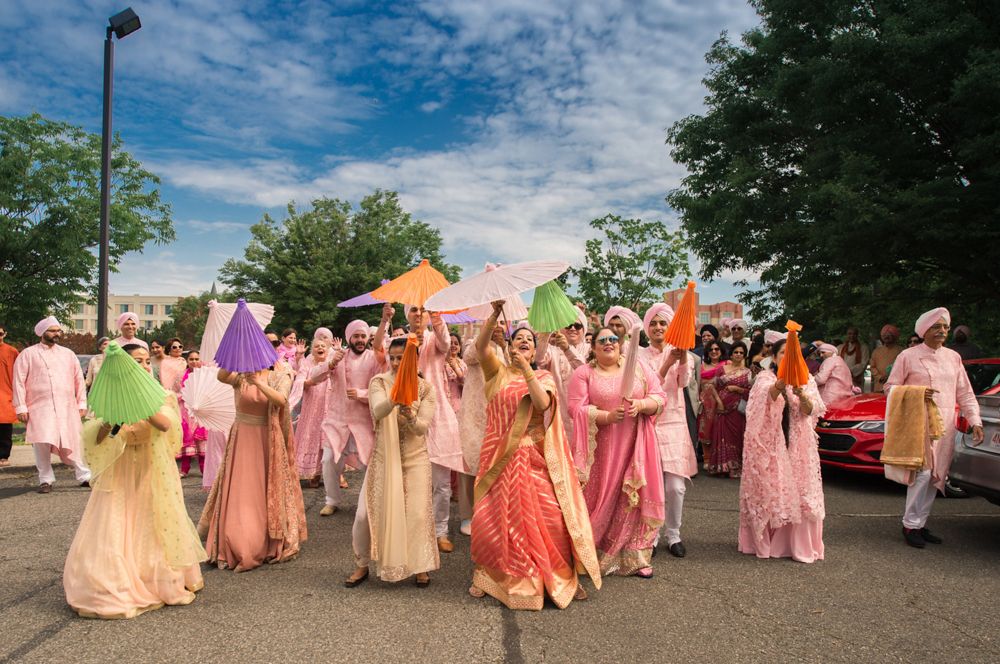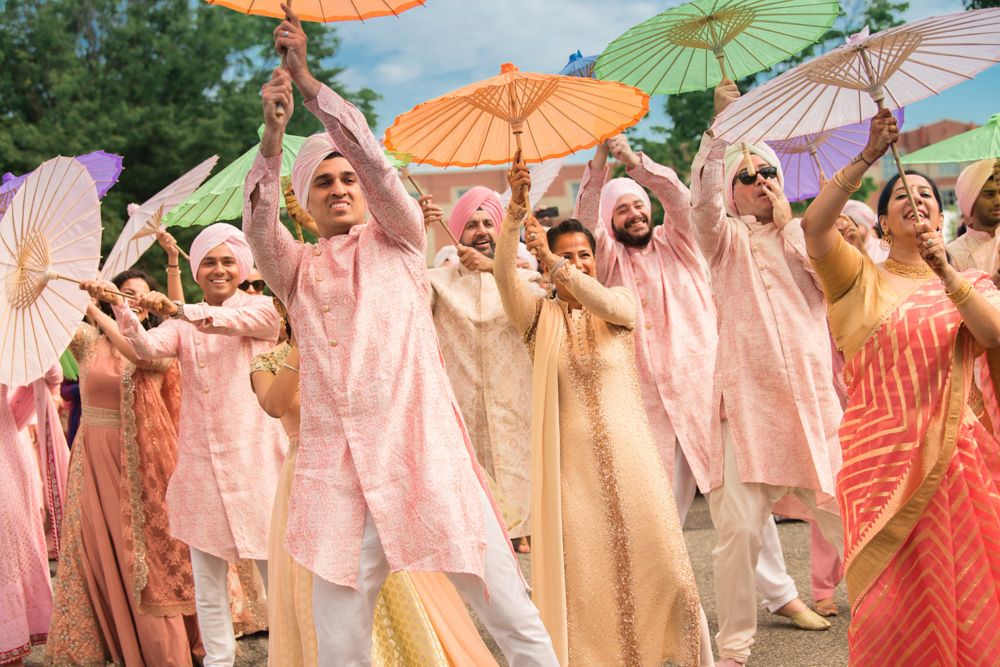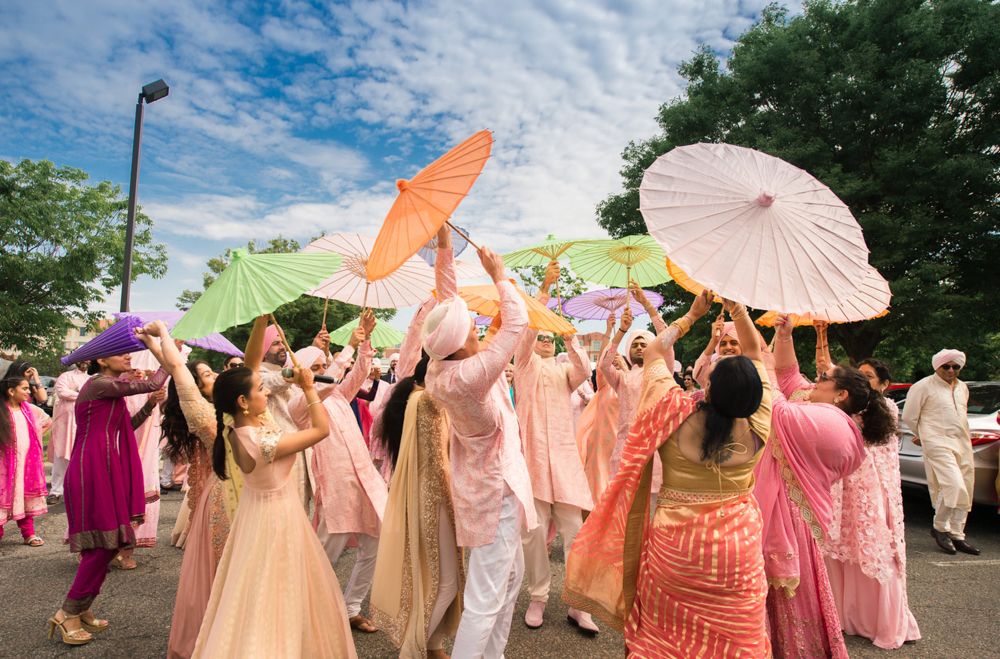 Achinta explains, "Jaikaran loves the Beatles- I mean who doesn't love the Beatles?! :) I knew it had never been done before at an Indian wedding number one, and I wanted to do something incredible and iconic and unique for my favourite guy's biggest day. He does so much for our entire family and most of all for me, and I wanted to repay him with something magical and unforgettable."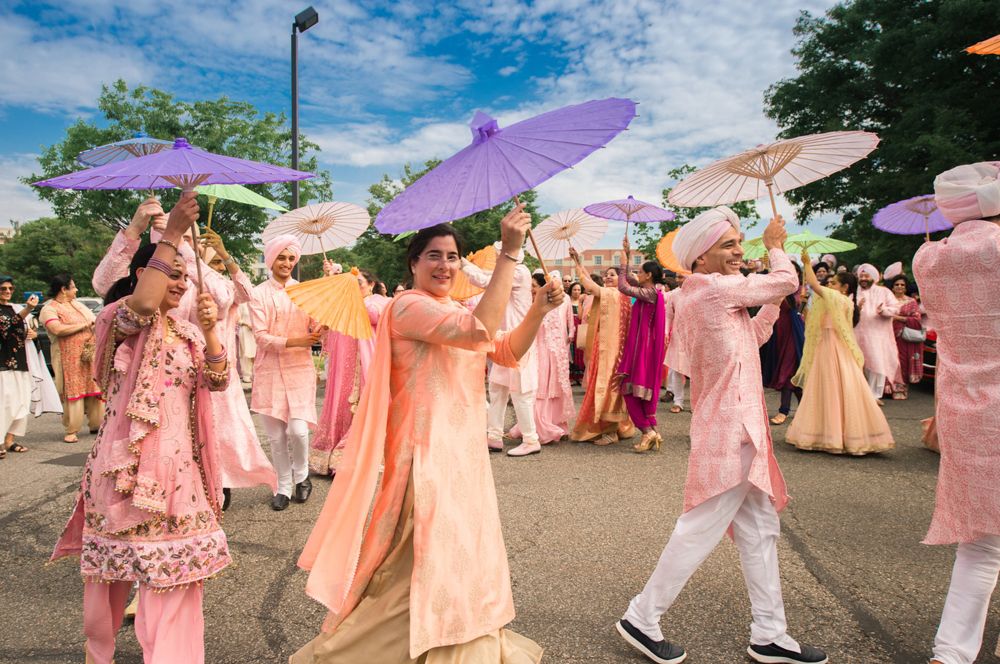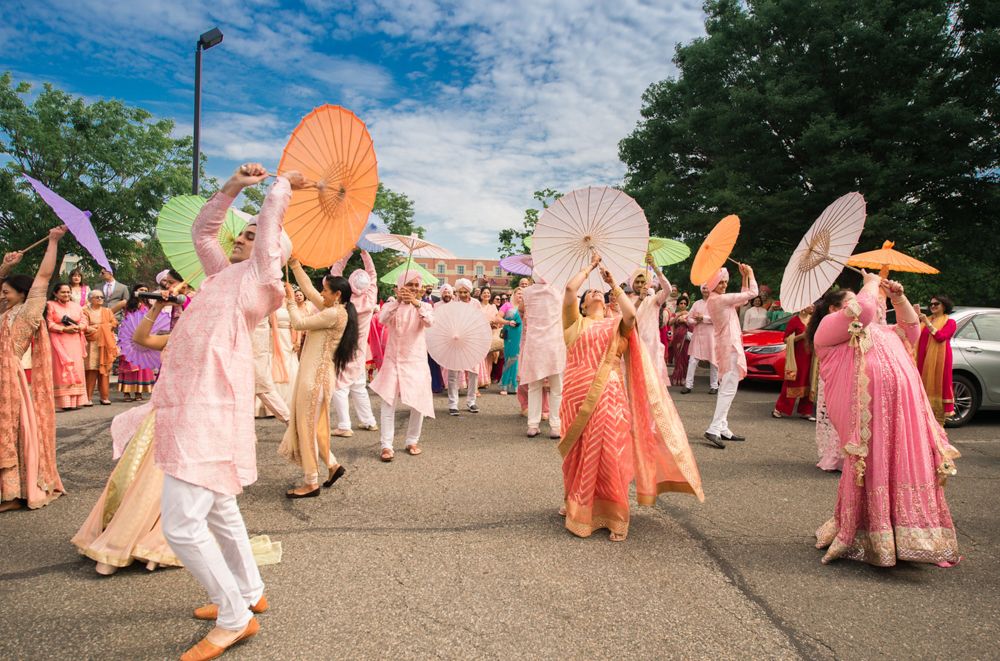 "It just came to me one afternoon when "All You Need is Love" came on the radio- I pictured Jai in his horse drawn carriage, speakers lining the baraat route, and us dancing along with umbrellas- and the rest is history. I shared it with my mom first, and then quickly the entire family and Jaikaran's friends jumped at the chance to give this awesome man something wonderful. When we were rehearsing it leading up to the wedding, I kept smiling envisioning his surprise, and the whole family would get so excited thinking of Jai's potential reaction to our 8 songs of choreography! I'm so happy we remarkably were able to keep it a secret, and pulled it off!" adds Achinta.
The routine...
Achinta explains, "To have a magical, sweet and epic Beatles baraat that was a surprise for Jaikaran, incorporating twirling colorful umbrellas, live Dhol, a stilt dancer, his best friends and cousins, aunts and uncles and parents twisting and shouting, and a lot of love for the groom."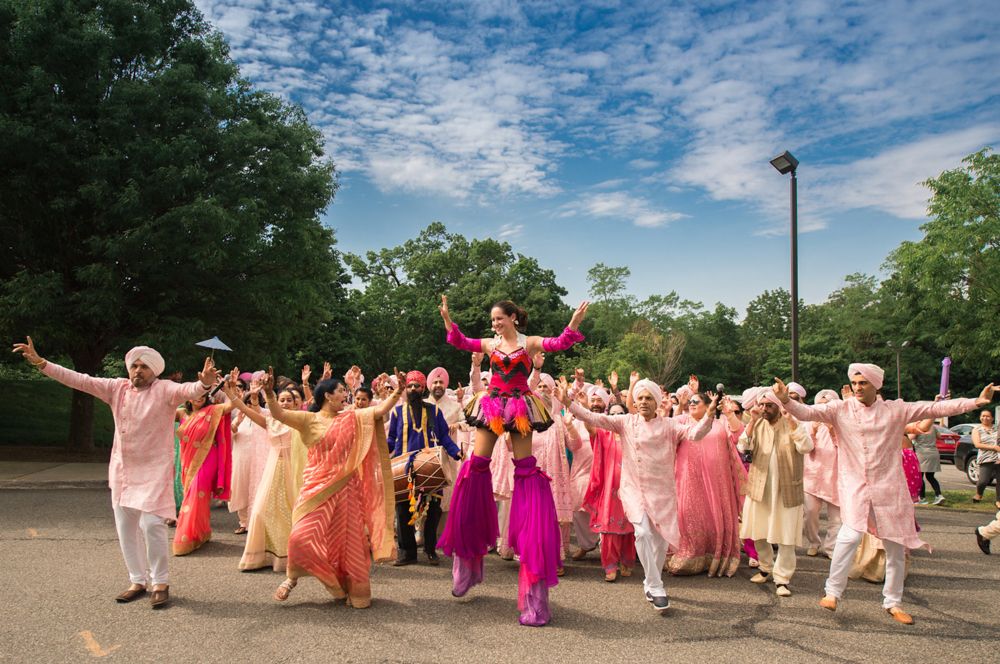 Apart from the ridiculously cool baraat, the wedding had some crazy ideas- like the clown shoes on the groom!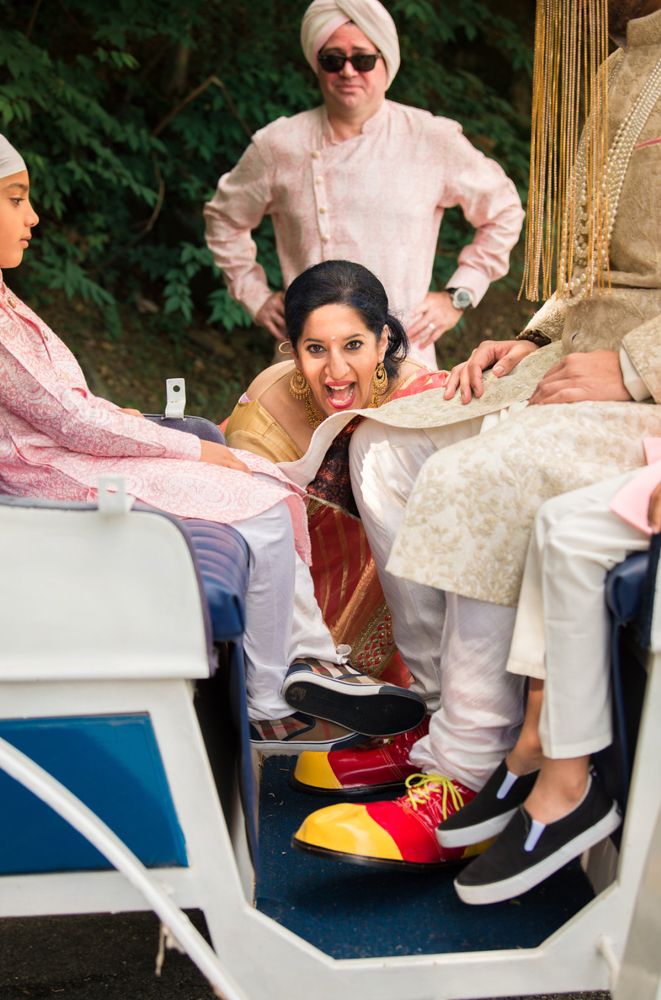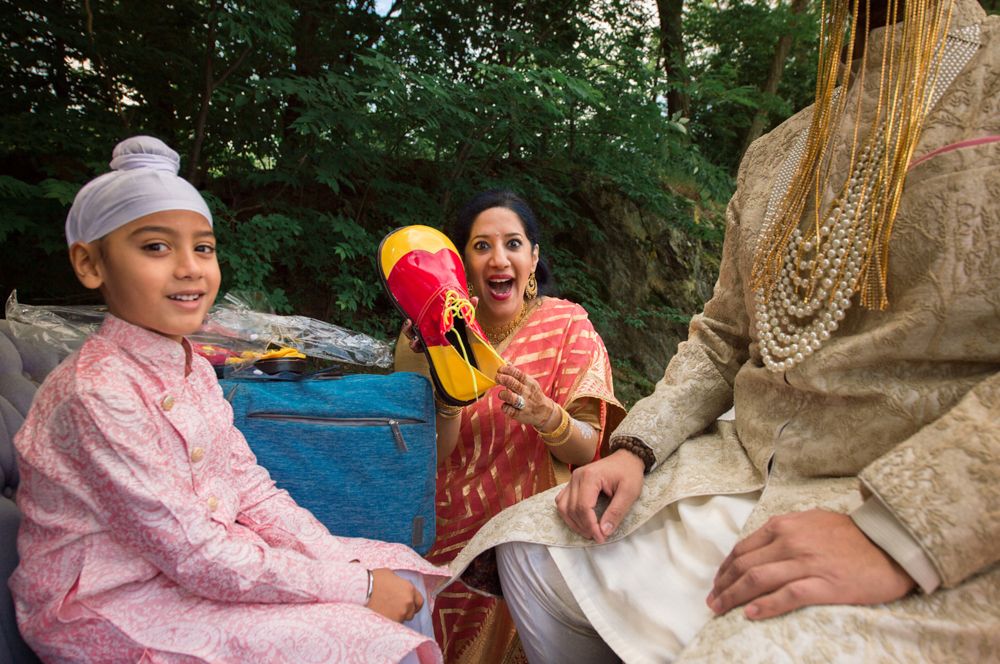 Don't miss the cute groom entry photos on a chariot with his nephews and nieces..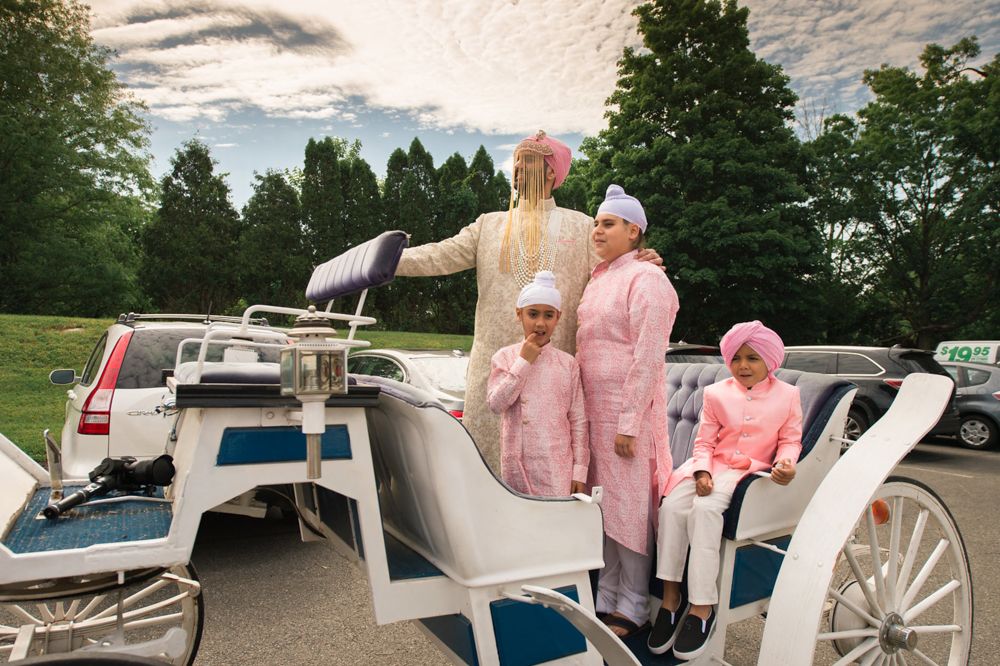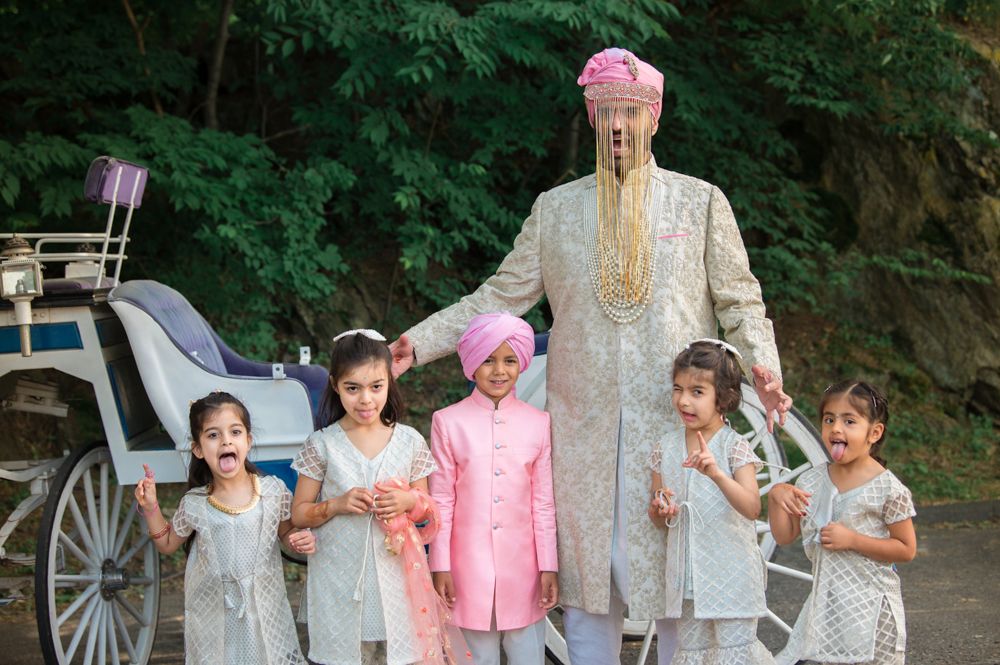 And the girl's side wasn't far behind too, check out their cool coordinated look!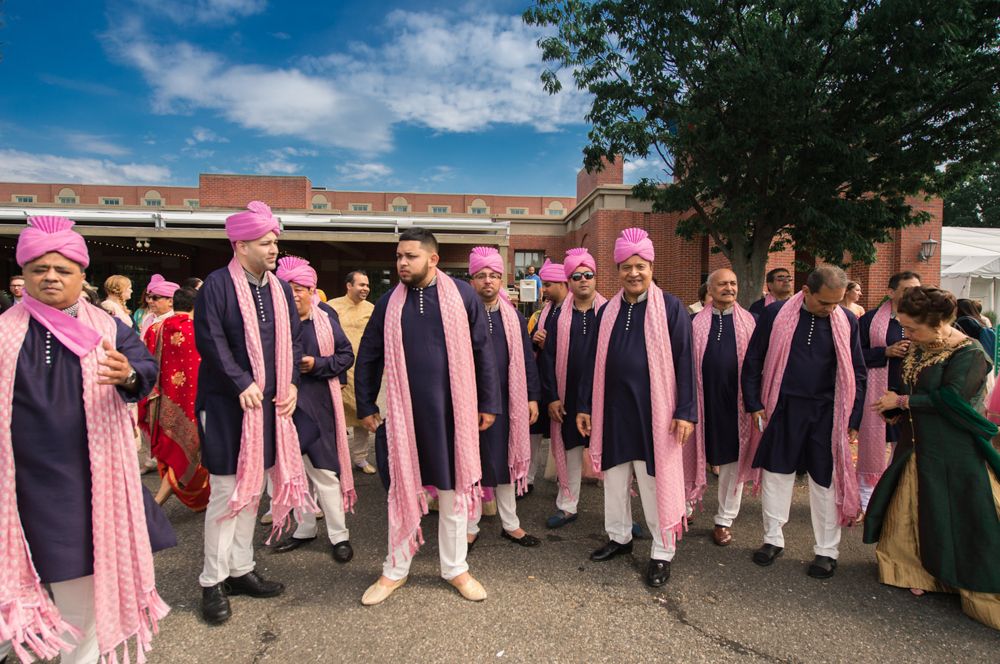 Pinks, blues and florals set the theme- with everything looking so so pretty!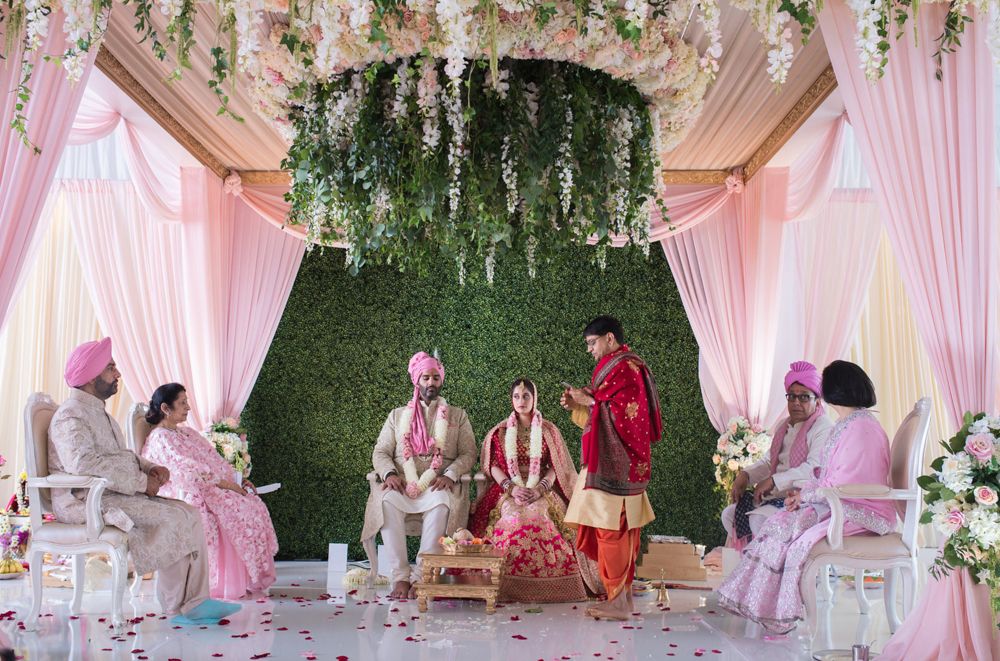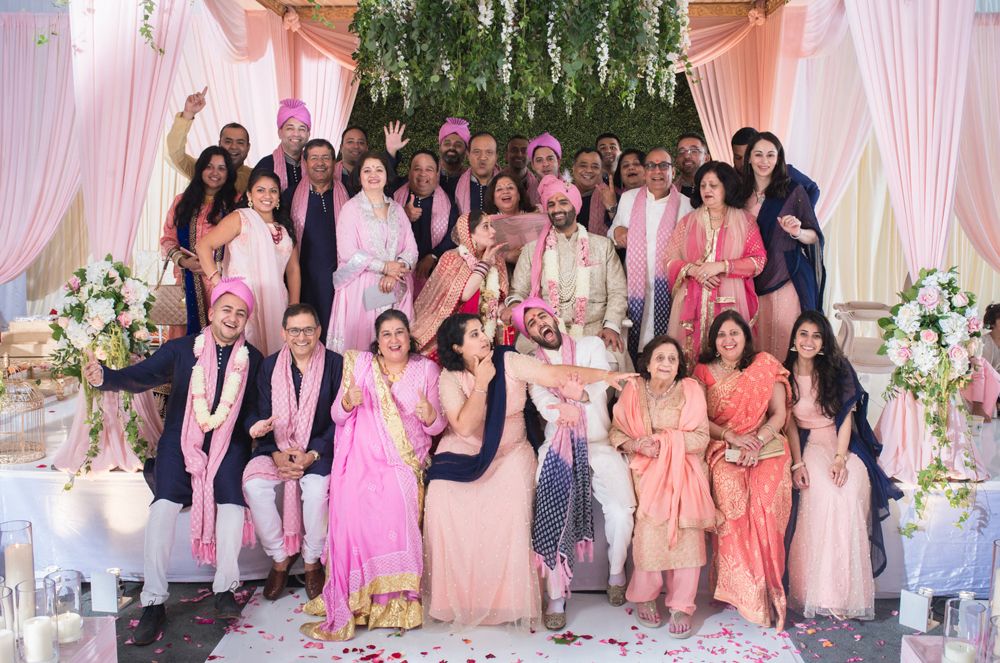 Finally, here's a video that captured all the madness!
And if you want more, here is the wedding trailer for this pretty wedding!
Vendors: Videographer - Weddarazzi Films★ 5 ; Photographer - Studio Nine Photography, Philadelphia, USA; Groom's Outfits and Bride's Reception Outfit - Shantanu Nikhil Groom wear★ 4.8 ; Wedding Planner - Jharna Jaisinghani (Artistic Affairs), New York; Venues - 1. Hyatt Regency Greenwich, CT 2. The Ritz-Carlton, New York, Westchester. 3. Stamford Marriot Hotel & Spa, Stamford, CT.