Unique Ideas That Will Make Your Wedding Album Oh-So-Awesome!
BY Apoorva | 23 Aug, 2017 | 418 views | 3 min read
They have to be the most boring work of all - making albums look like a million bucks. But look at it this way - these wedding albums are perhaps the only way you can remind yourself of the beautiful wedding you had. And it's the physical evidence you really have :P . Anyways, we found some really fun cool ways to make your stable wedding album a fun place to browse. 
Personalise the album your way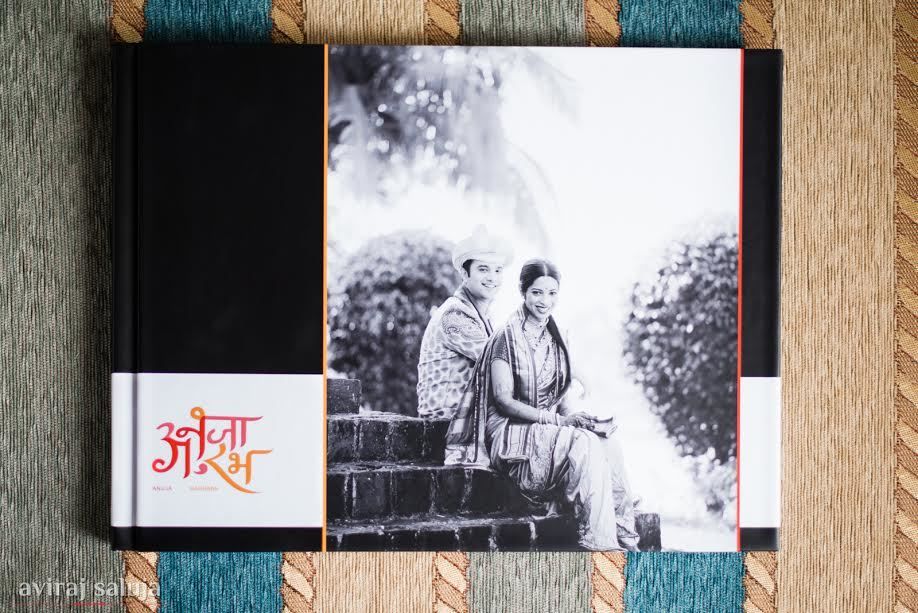 Image via Aviraj Saluja Wedding Photography★ 5
Love customised stuff? Then this wedding album idea is perfect for you. Personalised albums allow you to customize your wedding album according to your needs - make the cover pretty, add fun candid images, space it with quotes from the fambam - anything is welcome! The idea is to make it more like a magazine of sorts. So have an index, put in fun quotes and add all the pretty pictures! 
Leave enough space for your future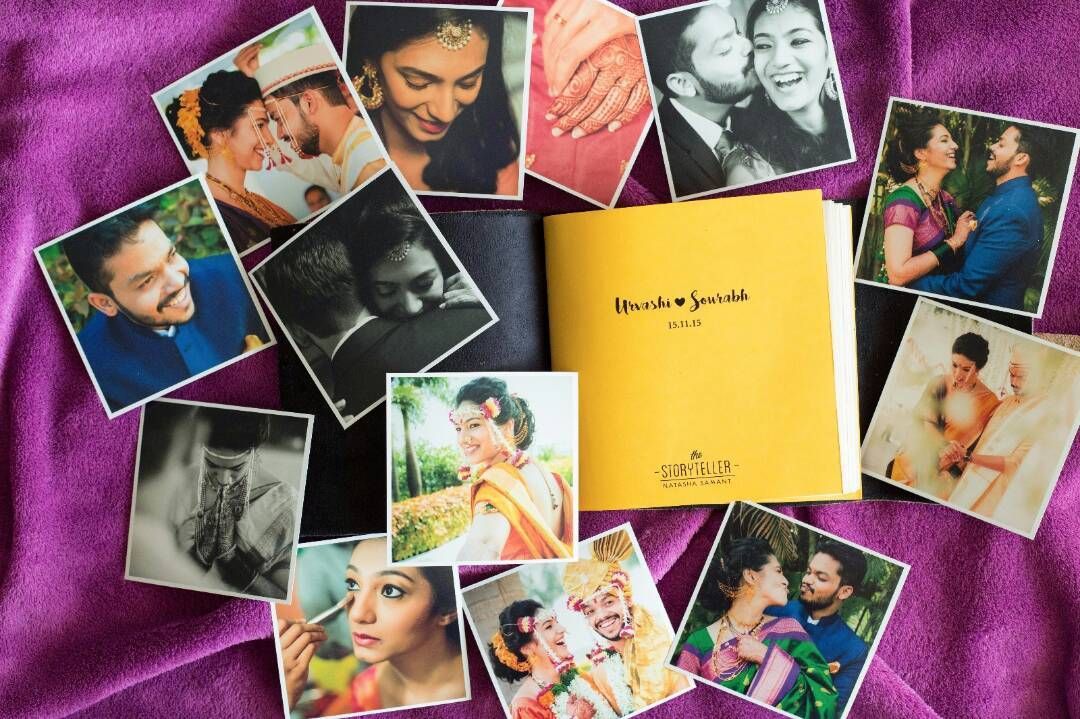 Image via The Storyteller
A story book album is a wedding half that is essentially a soft leather-bound Instagram style journal, each page having key moments shared between the couple. You fill up half the album with the wedding photographs and leave the rest for the you to fill in over the years. Each page has a little space to write your messages/thoughts about the photo, or even just the date and place it was taken!
Pocket Book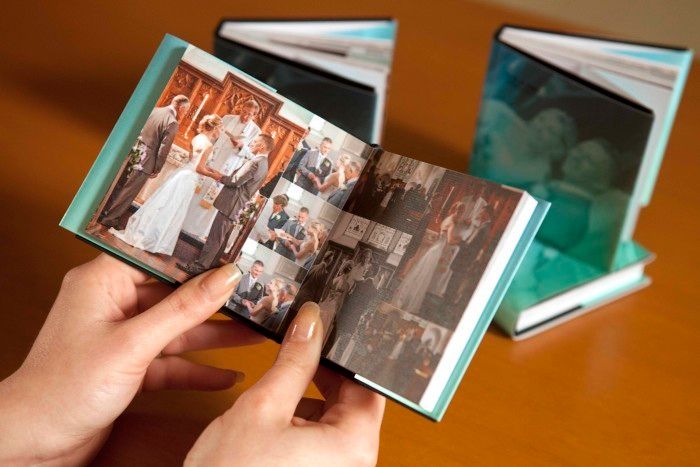 Pocket wedding albums are cute, fun and easy to carry. You can have all your wedding pictures handy and it also serves as cute post-wedding gifts!
Album with Quotes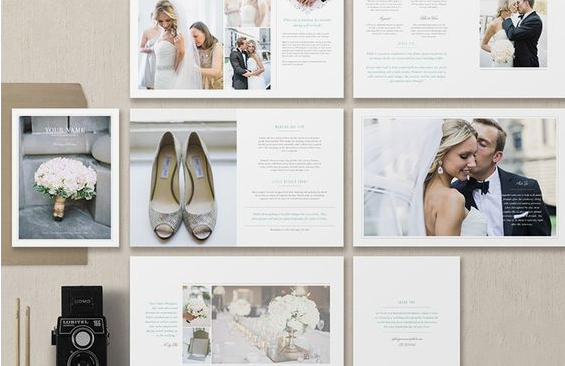 Have your wedding photos be adorned with loving quotes and messages from your friends, family and ofcourse, your partner. This is not only a brilliant idea but makes for a sentimental memoir!
Message in a bottle or box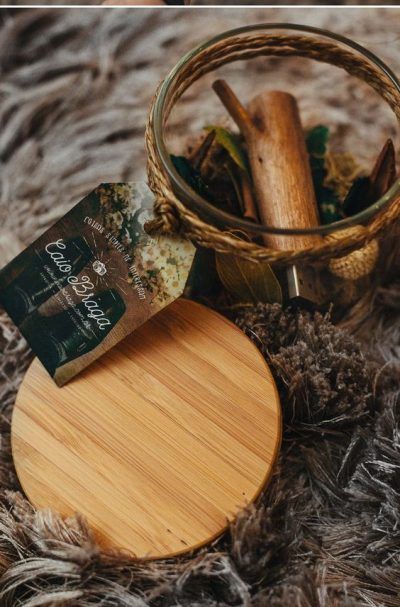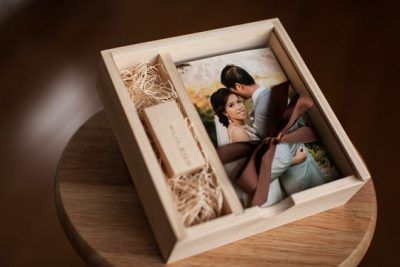 This one is so new and so damn adorable! Fan of going green? You can have your wedding photo album digitally saved on a pendrive and just have one single wedding portrait printed and all this can be in a stunning wooden box like this. You can also send out post-wedding favors in form of a pendrive with all your memories in a jar! What's more, you can even store all your videos in this format.
Illustrated Covers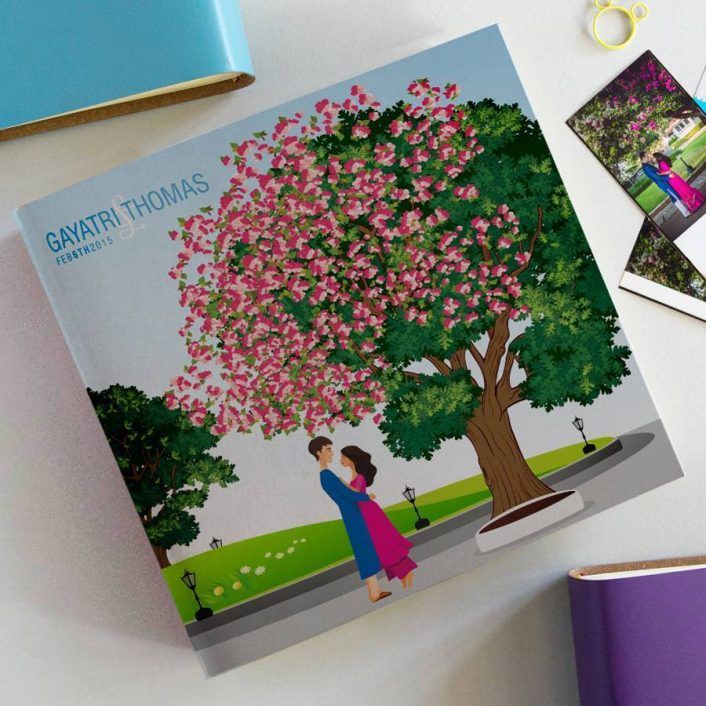 Illustrated covers are one of our favourites! You can get your favourite artist to create caricatures of you and your hubby or even a just a wedding illustration and make it your wedding album cover!
Unbound Folio Album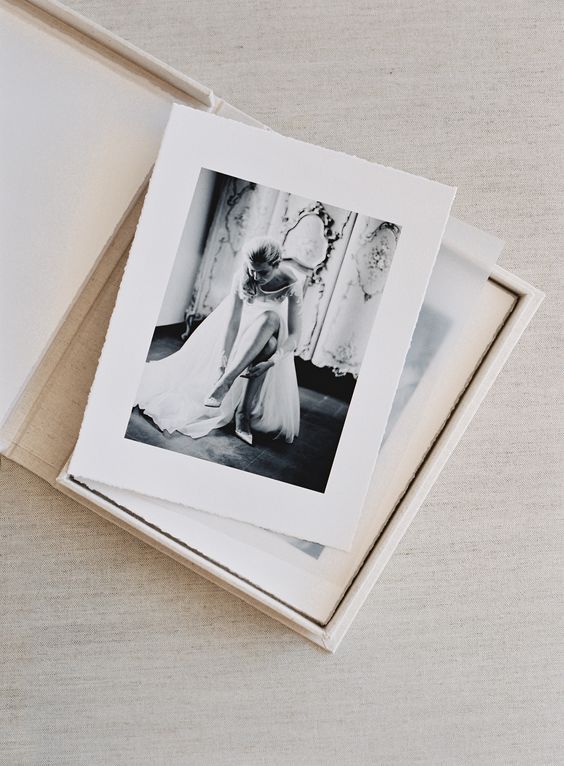 How about not having a bound-album? The newest trend is to have a unbounded folio album in a wooden box or just a simple box housing loose large format fine art prints with deckle edges and vellum dividers. You can tie up your pictures with a pretty ribbon or a bow!
Love Story or Magazine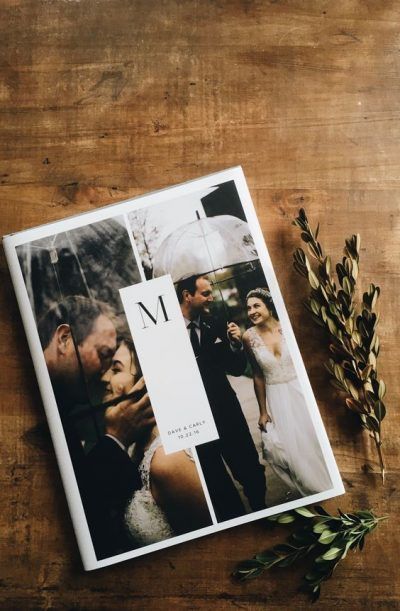 Imagine creating a book out of your love story or even a magazine! You can have your photographer create a huge hardbound magazine style album with your pictures in it.
Leather hard-bounds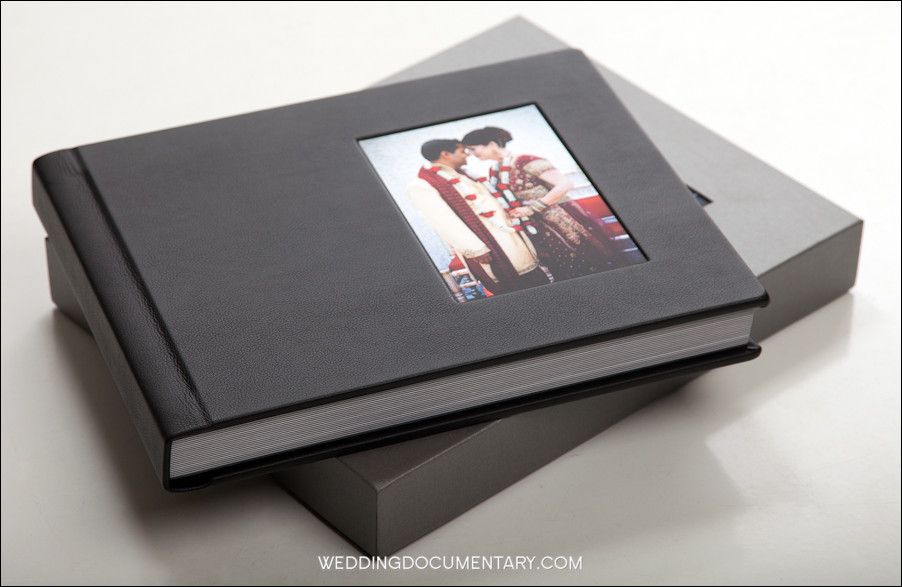 Make them like classic hardbound books with a neat leather casing and elegant font. It's that big beautiful book you can pass onto your children! 
Get a neat heading and emboss it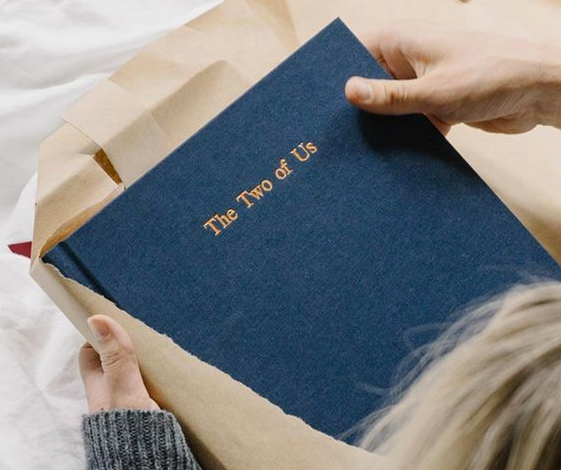 Nothing like gold embossing to get us all to be sophisticated and elegant - and use a good colour for your hard-bound! 
Make a Calendar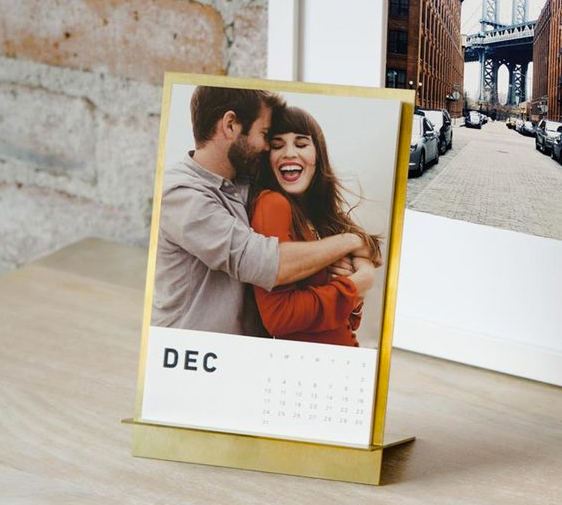 Take 12 amazing pictures or sequence of events and make it into a calendar so you can remind yourself of the 12 steps you took to get here! Pretty good use for album pics!