10 Beauty And Makeup Essentials That Must Be There In Your Honeymoon Bag!
BY Apoorva | 26 Jul, 2019 | 1616 views | 4 min read
Finally, the vacation of your life is here! After all that crazy wedding planning, all you want to do is relax with a drink or two in your hand. And the last thing you want is a missing sunscreen or that amazing moisturizer you picked specially for your honeymoon. So we decided to tell you what we think are the must-have 10 beauty and makeup essentials that need to go straight into your honeymoon bag.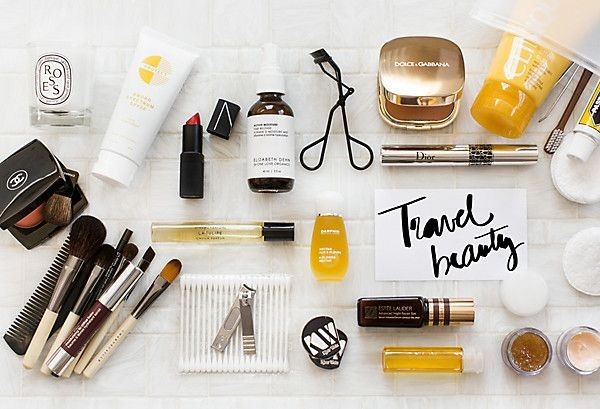 Sunscreen
This one's a must-have. Even if you are honeymooning in the Alps, don't forget to carry this with you. Sun protection is a must-have on any day. You don't want to deal with sunburn or red skin and spoil your vacay mood.
WMG recommends La Shield Sunscreen Gel SPF 40
Sheet Masks
These are perfect to travel with! They come in individual packaging, you can carry multiple masks without the fear of spillage and they don't occupy a lot of space in your skincare bag. Quick tip – pop the sheet mask in the refrigerator 20 mins prior to application. It will take away any puffiness that your face may have!
WMG recommends – Forest Essentials Tejasvi Brightening & Lightening Sheet Mask 
Concealer
You don't want to carry a primer, foundation and all that jazz on your honeymoon. Instead carry a build-able concealer that you can layer on depending on the type of coverage you want. If you always feel the need for a primer, just rub an ice cube all over your face. This shrinks your pores, reduces redness and puffiness – all that a primer does and more.
WMG recommends – Huda Beauty Overachiever Concealer
Makeup Remover
If you're carrying and wearing makeup, please please make sure you're carrying a good makeup remover to take it all off in the night. Let your skin breathe!
WMG recommends - Garnier Skin Naturals Micellar Cleansing Water
Hydrating Spray
Every now and then your face wants a hit of moisture. And a hydrating spray is a quick way of doing that especially when you are out and about every day. Quick tip, pick a spray that will double up as a setting spray too so that you don't clog up your vanity bag with too many products
WMG recommends - Bobbi Brown Primer Plus Hydrating 3-in-1 Setting Spray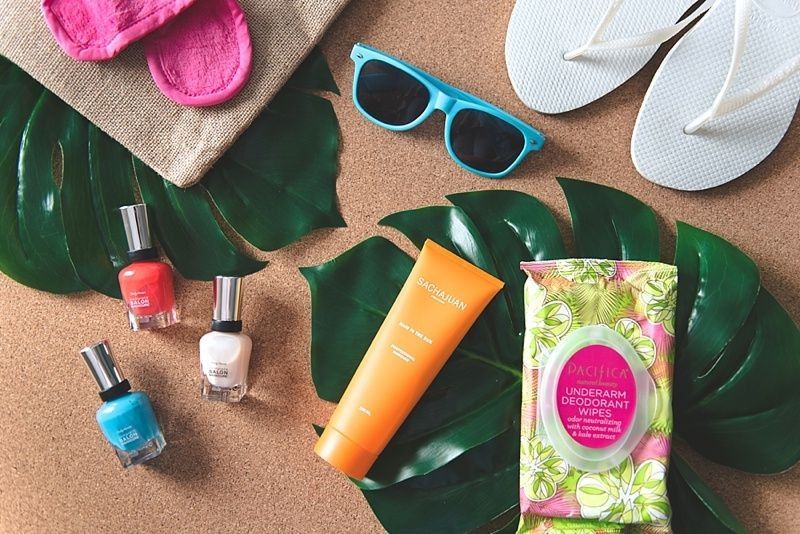 Lip and Cheek Tint
Your honeymoon makeup bag should be full of multi-tasking products so that you don't have to carry a ton! A lip and cheek tint will eliminate a blush as well as adds a lip colour to your bag. Plus, a tint ensures that your lips look natural instead of a perfect pout!
WMG recommends – Benefit Cosmetics Benetint Rose-Tinted Lip & Cheek Stain Mini
Travel Sized Skin Care Routine
Now everyone has a morning skin care and a night regime. We would recommend you pick travel sized or mini variants of the products that you use. Carrying a full sized moisturizer, toner, face wash, serum doesn't make sense when you are travelling. Minis are all in rage currently and are super convenient!
WMG recommends – Forest Essentials Travel Essentials
A Fragrance
Memory is tied to scent, and how do you want to remember your honeymoon? A perfume is a must-have in any honeymoon beauty bag. Pick the one that you love the most, because this is one trip that you want to feel your best ever!
WMG recommends – Hermès Twilly D'Hermès Eau De Parfum
Cleansing Brush
Want a mini-facial on your honeymoon? Carry along the Luna Foreo and you will be rewarded with one. This one massages your face as well as cleans it, so it's a double-whammy product. Plus it's super convenient to carry so you can pop it right in.
WMG recommends – Foreo Luna Mini 2
Hair Styler
If you are a perfectionist, you will need this. Any styler, hair iron or even a blow-dryer will do the trick. This will ensure that your hair is perfect and lovely at every part of your honeymoon. And for the days that you are lazy, air-drying is always an option.
WMG recommends – Dyson Supersonic Hair Dryer