12 Bridal Entry Ideas That Have an Impact!
BY The WMG Bride | 10 Jul, 2017 | 108555 views | 3 min read
Earlier there was no concept of a "Bridal Entry" other than your sisters getting you out from your room till your groom (Hey, that rhymes!). But now, not only have bridal entries become ohsotrendy, but brides are getting extremely creative and make sure everyone not just notices, but even remembers their bridal entry! Here are some cool new ideas for your bridal entry, which are bound to make an impact!
Entering with smoke bombs adding the drama!
Image via The Wedding Planning Company★ 5
One of our favourite ideas! Works well mostly if you're having an outdoor day wedding, but it looks so so cool!
Enter with your bridesmaids carrying diyas or petals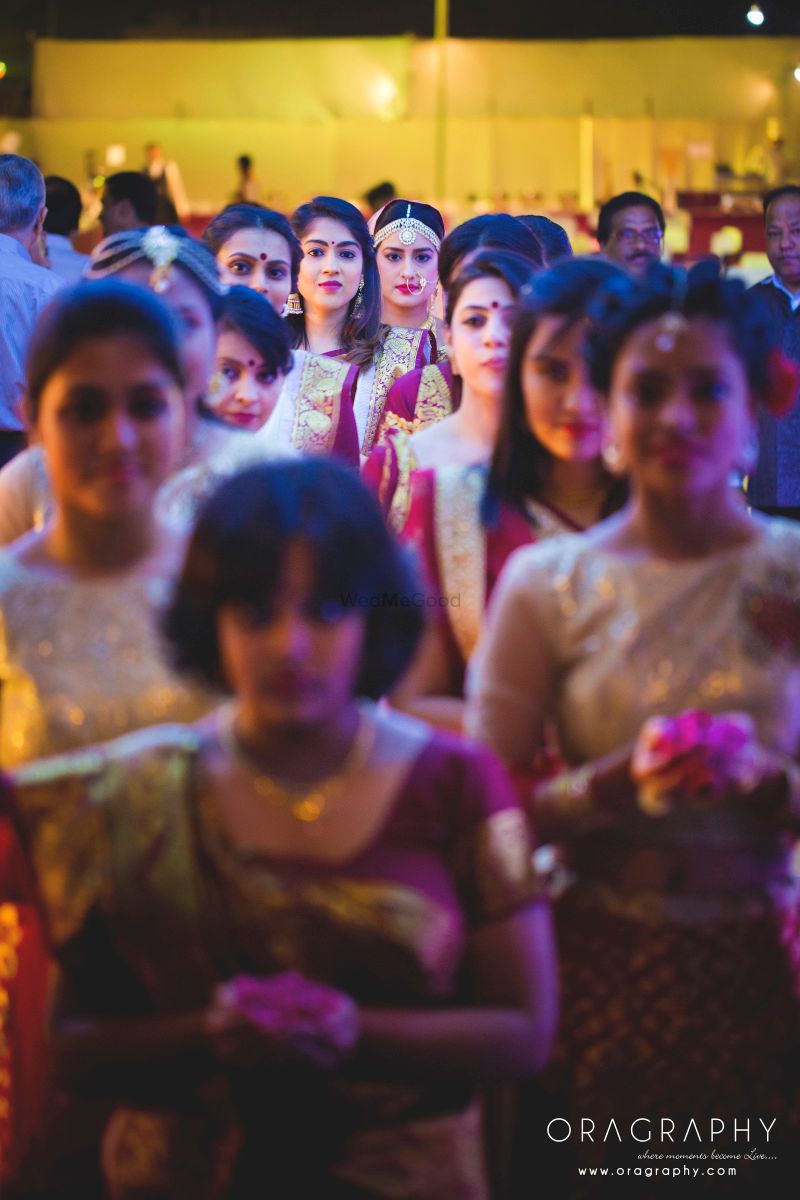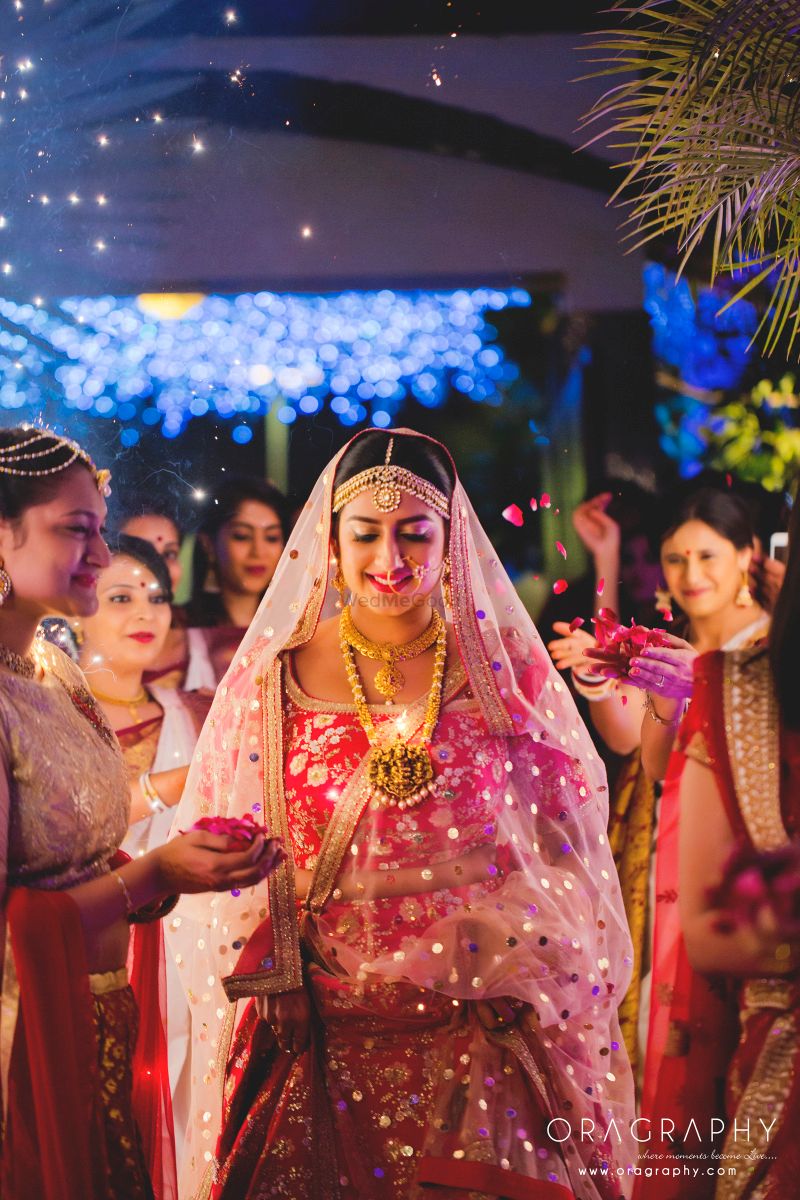 Image via Oragraphy★ 4
How pretty does this bridal entry look? And this one works especially well if the bridesmaids are all wearing coordinated outfits, which might be matching or contrasting to the bride!
With your niece carrying a sign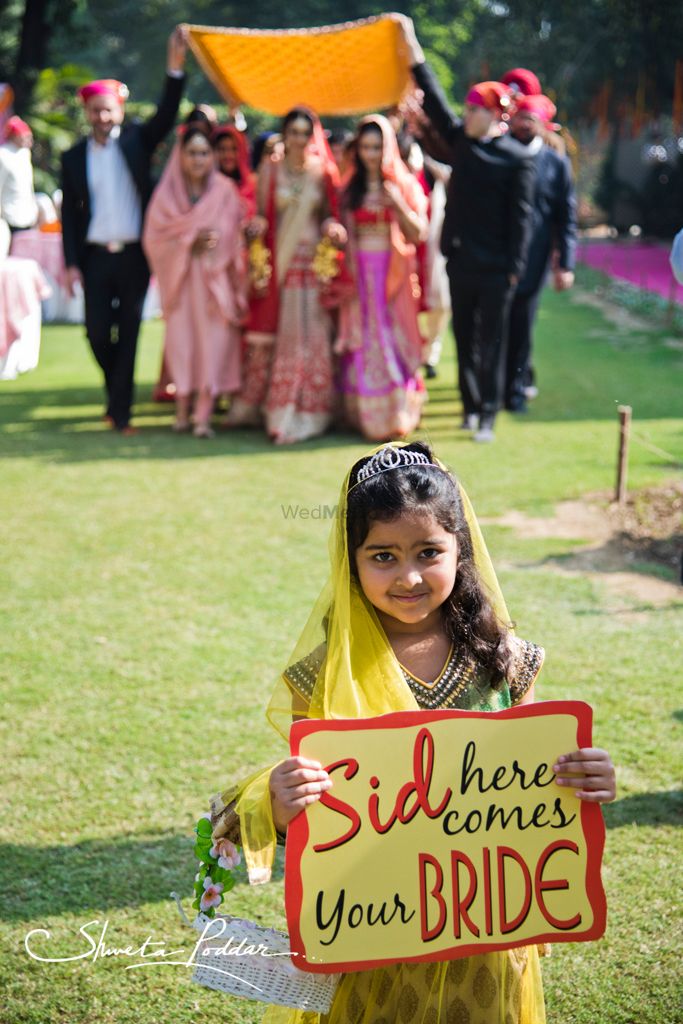 How adorable ? 
Make a cool entry on a Segway!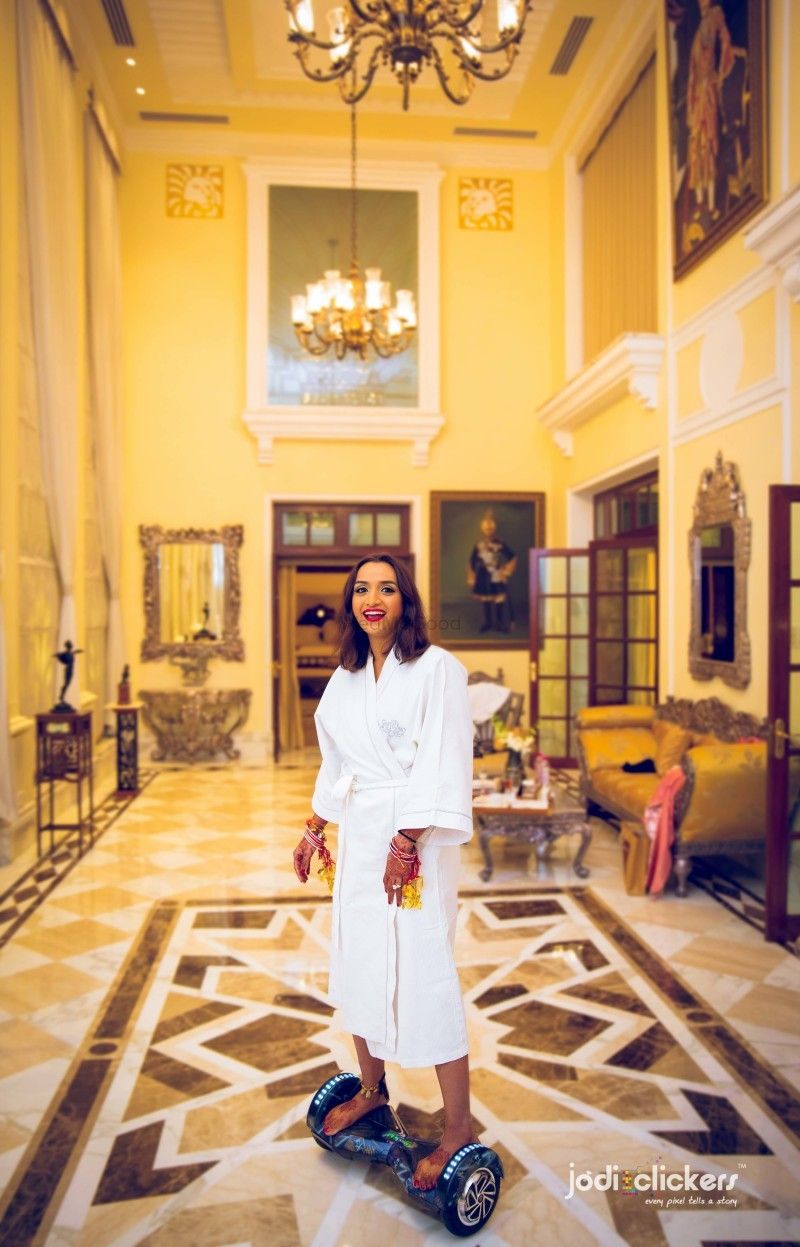 Image via Jodi Clickers
Segways are so cool and so in these days! If you don't want the typical shy and coy entry, then a Segway is a cool way to make an entry that creates an impact!
Enter while the guests blow bubbles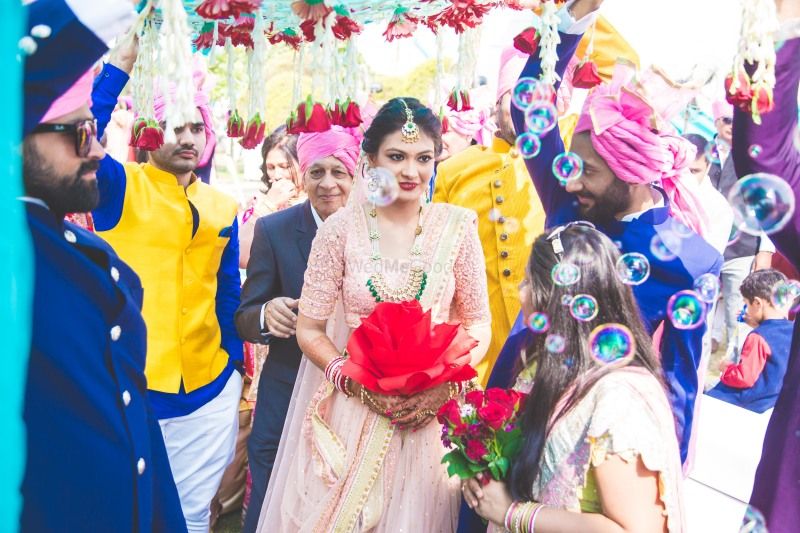 Image via Girl in Pink Photography★ 5
Super duper cute isn't this? Looks so good in the photos too!
Dancing and entering!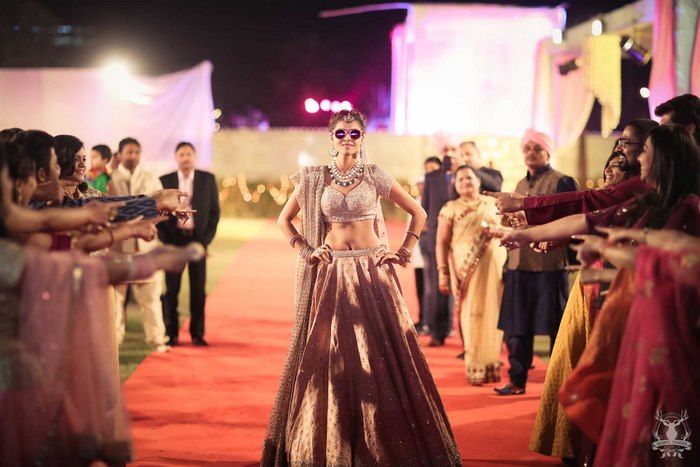 Image via Morvi Images Photography★ 5
Real Bride Swati danced on 'Banno tera swagger' with all her friends and siblings while entering. Such a cool idea for the bindaas bride! 
Enter over pre-recorded vows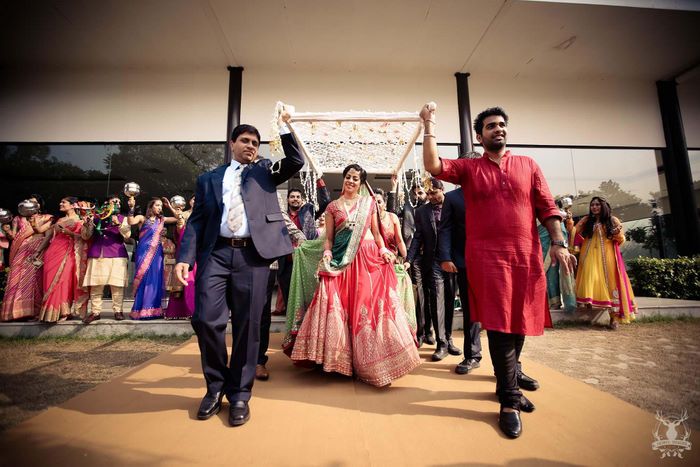 Image via Morvi Images
Real Bride Madhuri entered on while her pre-recorded vows dubbed over John Legends "All of me" were playing in the background- so innovative! 
Enter under a chaadar like no other!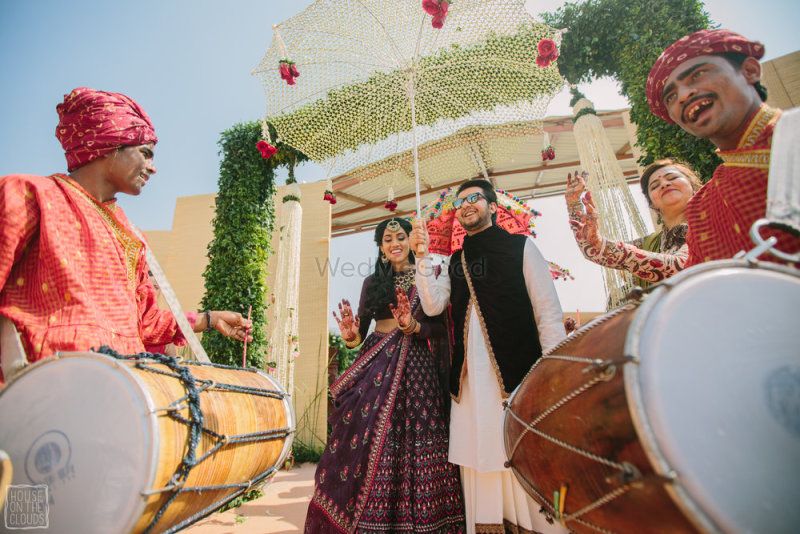 Image via House on the Clouds
Wow! The pretty new kinda chadars we spot these days! Not calling them phoolon ka chadar anymore, 'cz they're made up of a lot more creative things! Heck, they're not even chadars anymore! From floral umbrellas to origami ones, brides are getting super cool! 
With your guests holding sparklers or cold pyros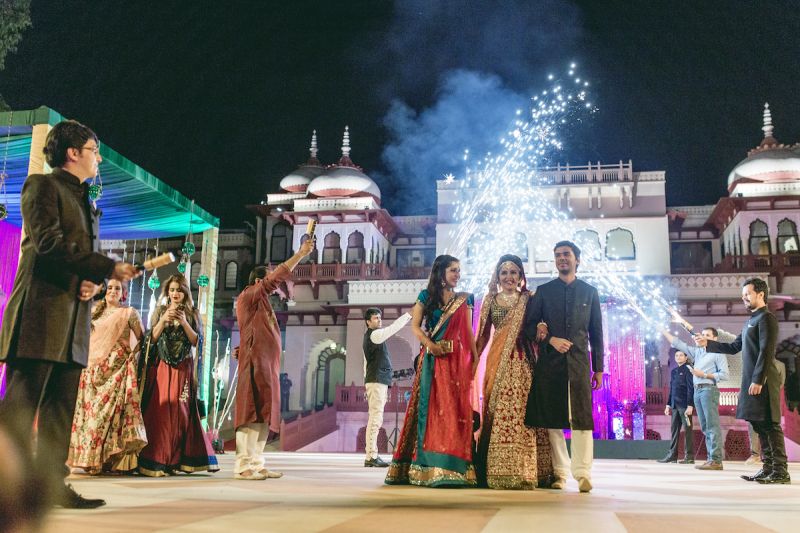 Image via Sheeba and Nasar's Wedding
Have your close family hold out sparklers for you as you enter the area, looks so nice for a night wedding!
With your pet announcing your arrival!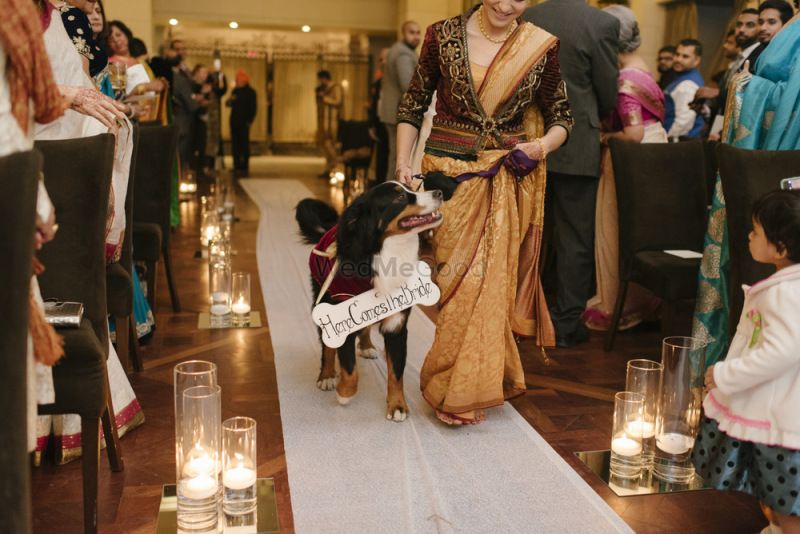 Image via Kanika's Toronto Wedding
Super duper cute!!! Love the idea of involving your pet in your wedding!
Enter like a Queen in a Palki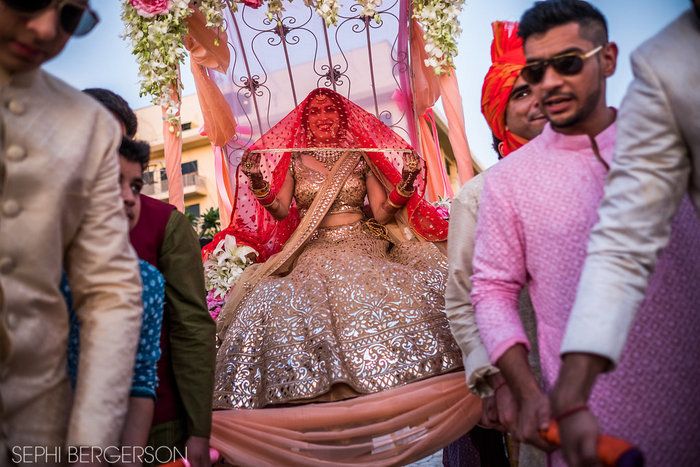 Image via Sephi Bergerson
Enter like a queen, in a palki. Only problem with this- with you sitting inside the contraption, a lot of your outfit etc is hidden from everyone, but also serves as a surprise element when you exit.
Or on a speedboat!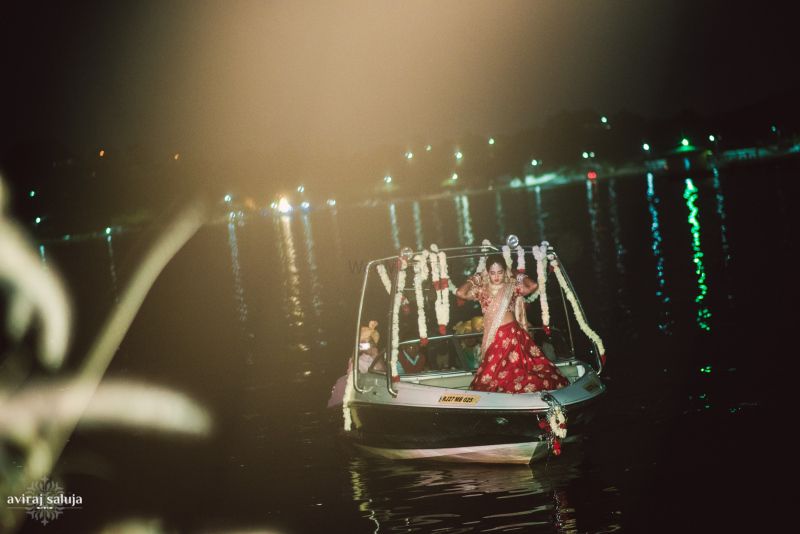 Image via Aviraj Saluja Wedding Photography
Yep! That's an option too if you're having a beach wedding!
So, which one is your fave?