10 Bridal Makeup Looks for Stunning Dusky Brides!
BY Sakshi | 22 Mar, 2017 | 8865 views | 3 min read
Dusky brides are drop dead gorgeous! And they look stunning as brides, really standing out of the crowd with their warm brown skin! But while a lot of dusky girls might think their makeup options are limited, let us tell you, they are not! Here are some of the best makeup looks we spotted on dusky brides, so bookmark away to show your MUA now!
Clean skin, raspberry lips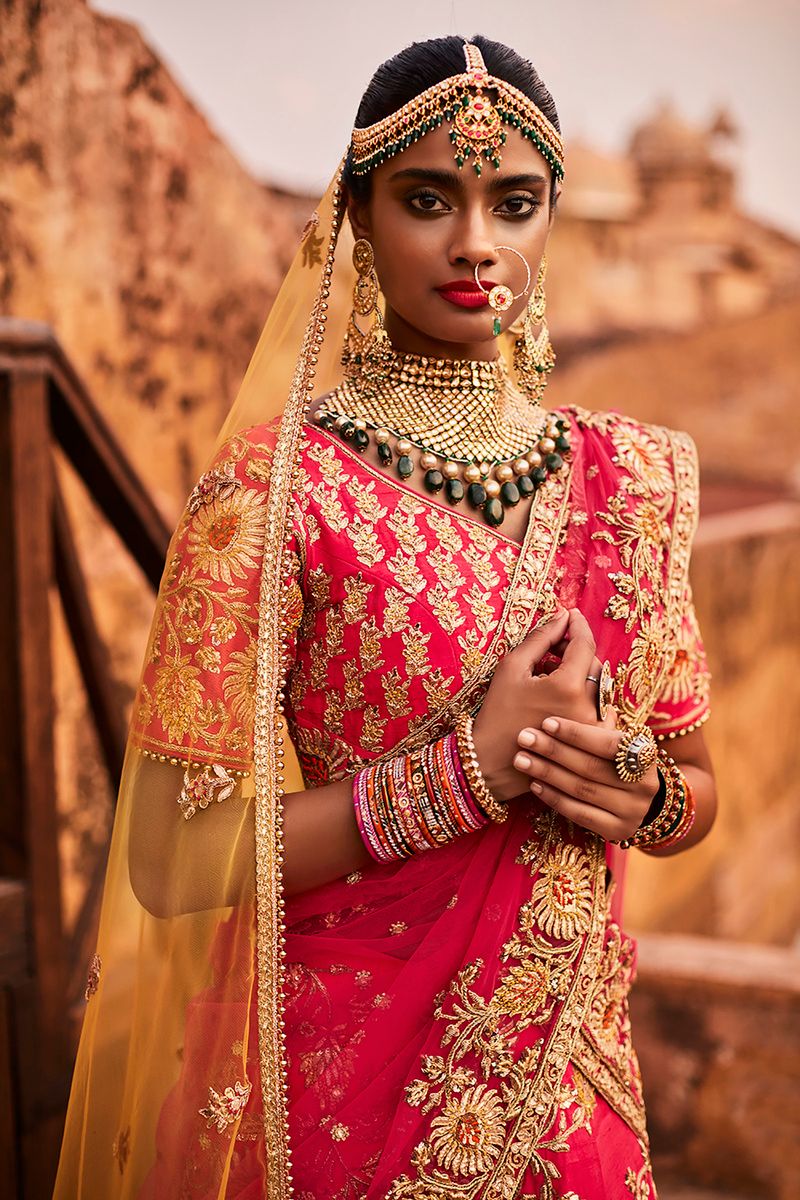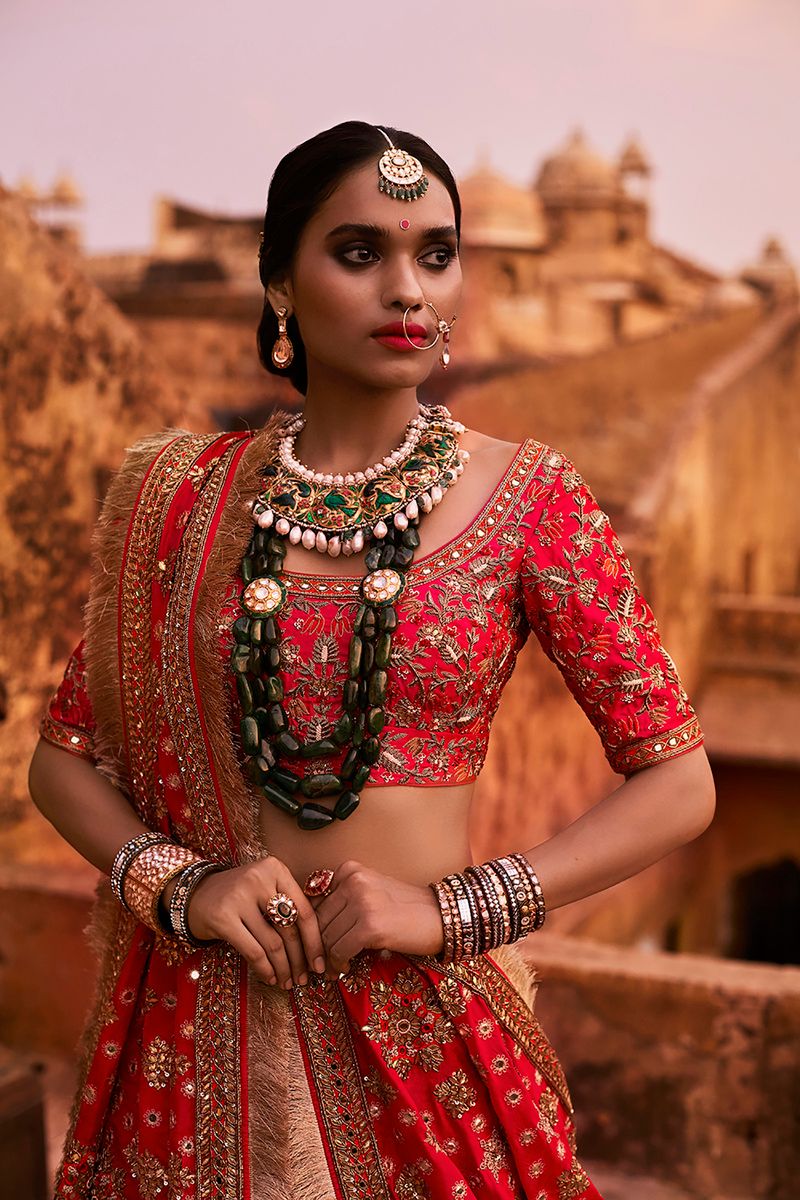 Image via Sue Mue★ 5  
A great way to show off that gorgeous skin of yours! A dewy base, eyes highlighted with kohl and gold on the inner corners and bright matte red lips, a perfect look to go with a bright red outfit!
---
Black smokey eyes with nude lips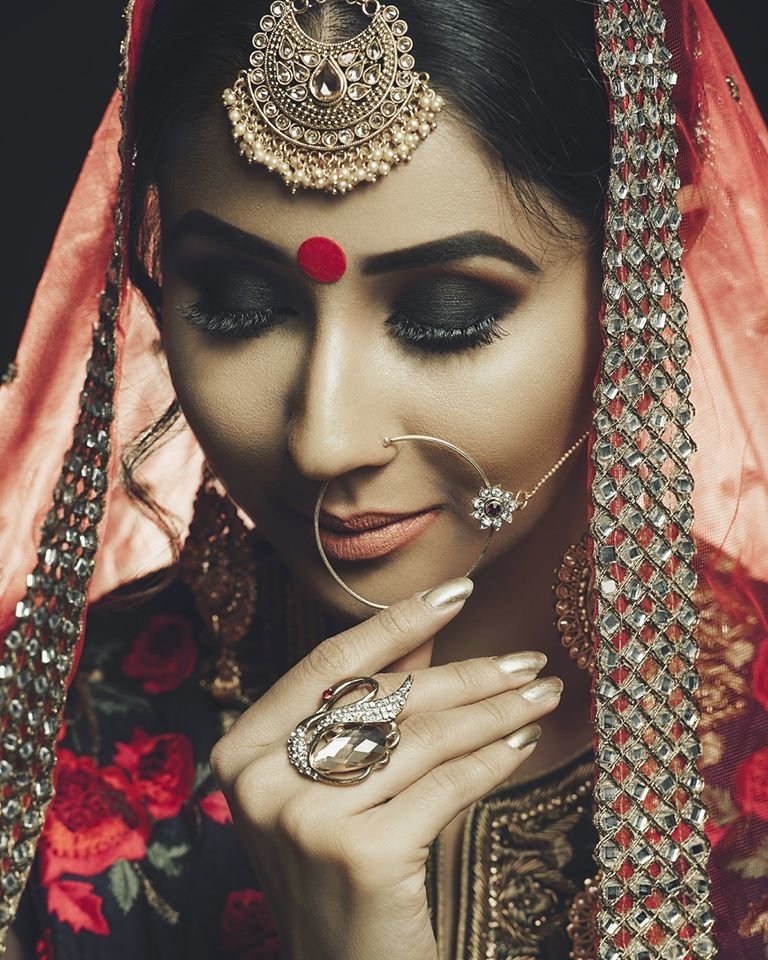 Image via Atul Chauhan★ 4.6
Dusky brides look great with smokey eyes when done right, and black smokey eyes with nude matte lips is another gorgeous look to go for- yes, even for the wedding day! Falsies help take the smokey eyes to another level altogether which looks super glam!
---
Brown and gold eyes with glossy brown lips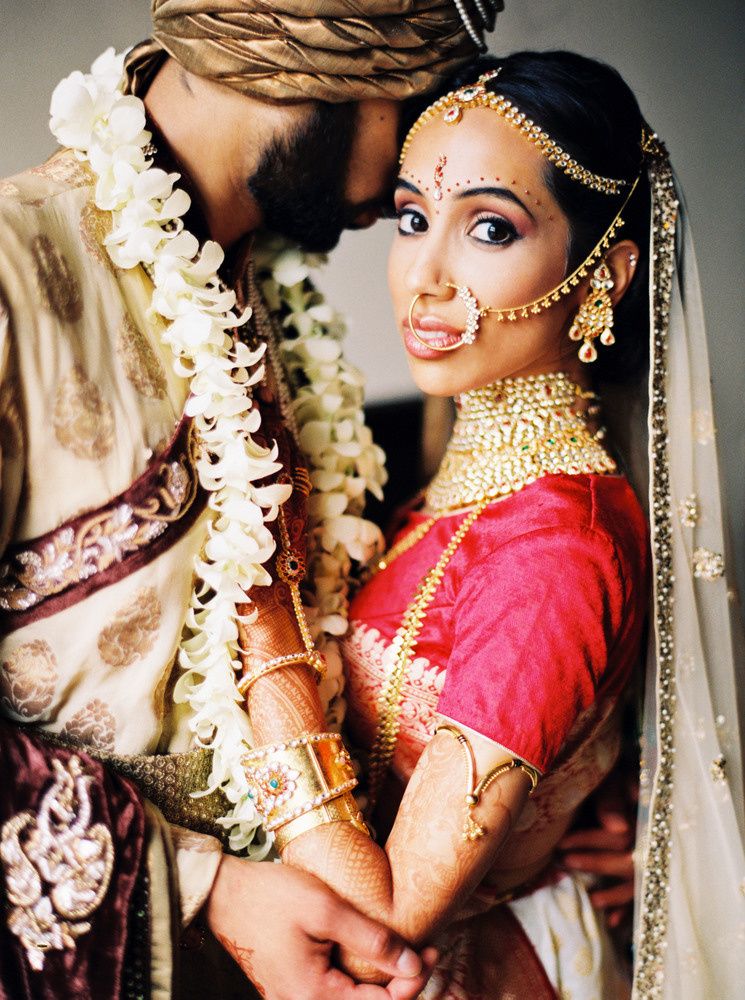 Image via Jill and Niraj's Real Wedding
Glossy lips look stunning on dusky brides as well, and keeping a brown tone to the makeup is also a fairly simple, but nice look. Light brown shadow on the lids with lined and kohled eyes and a dewy base- works like magic!
---
Vampy lips with highlighted cheekbones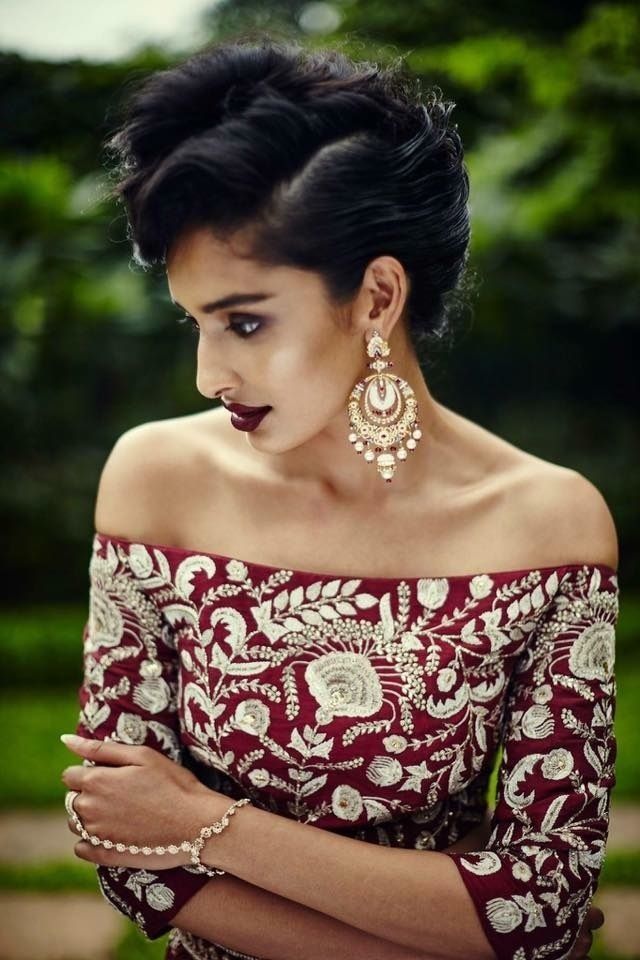 Image via KamalDeep Morya Makeup & Hairstylist★ 5
Dark vampy lips are so in these days, and oxblood is a great hue to try! Keeping the lips as the main focal point of the look with kohled eyes and highlighted cheekbones, this is a great look for any function at the wedding! Bold brows also really work well for this look!
---
Colored Eyeliner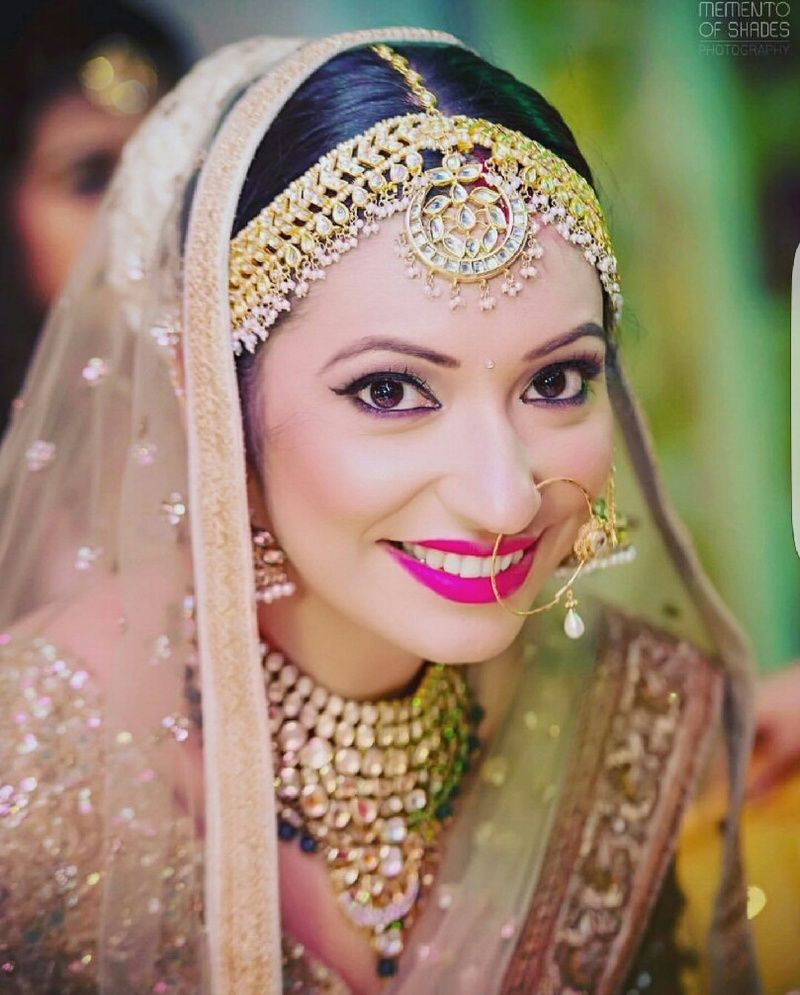 Image via Memento of Shades Photography★ 4.6
---
Bronze Eyes & Pink Lips
Photo: Cheema Photography★ 4.9
---
Winged eyeliner with glossy brown lips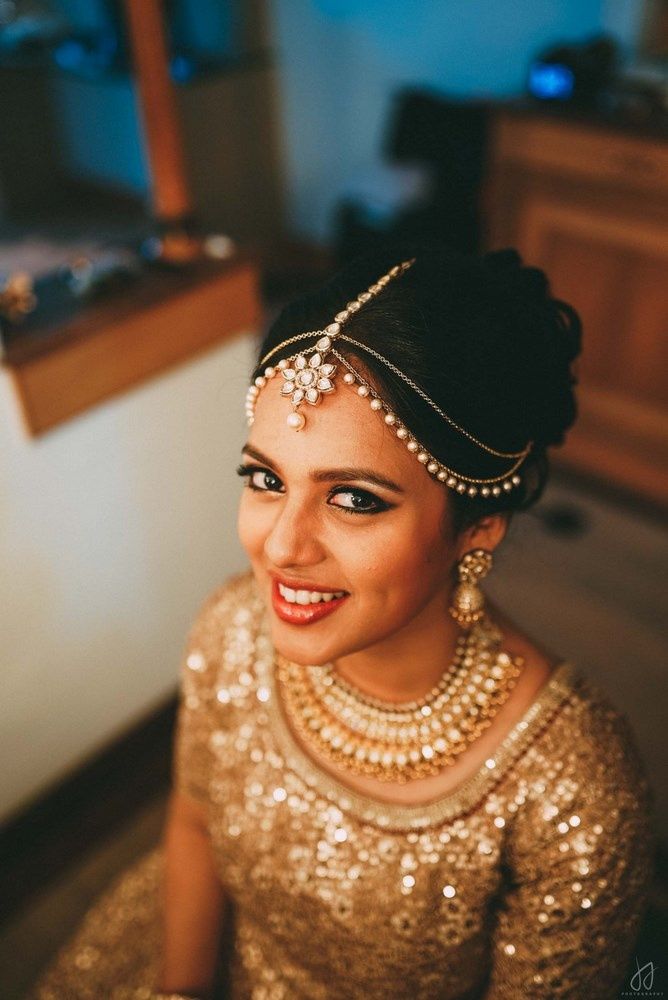 Image via Shaziya and Hisham's Real Wedding
A winged eyeliner looks great on almost every bride, and this is another fairly simple look that any dusky bride can carry off!
---
Shimmery bronze eyes and red lips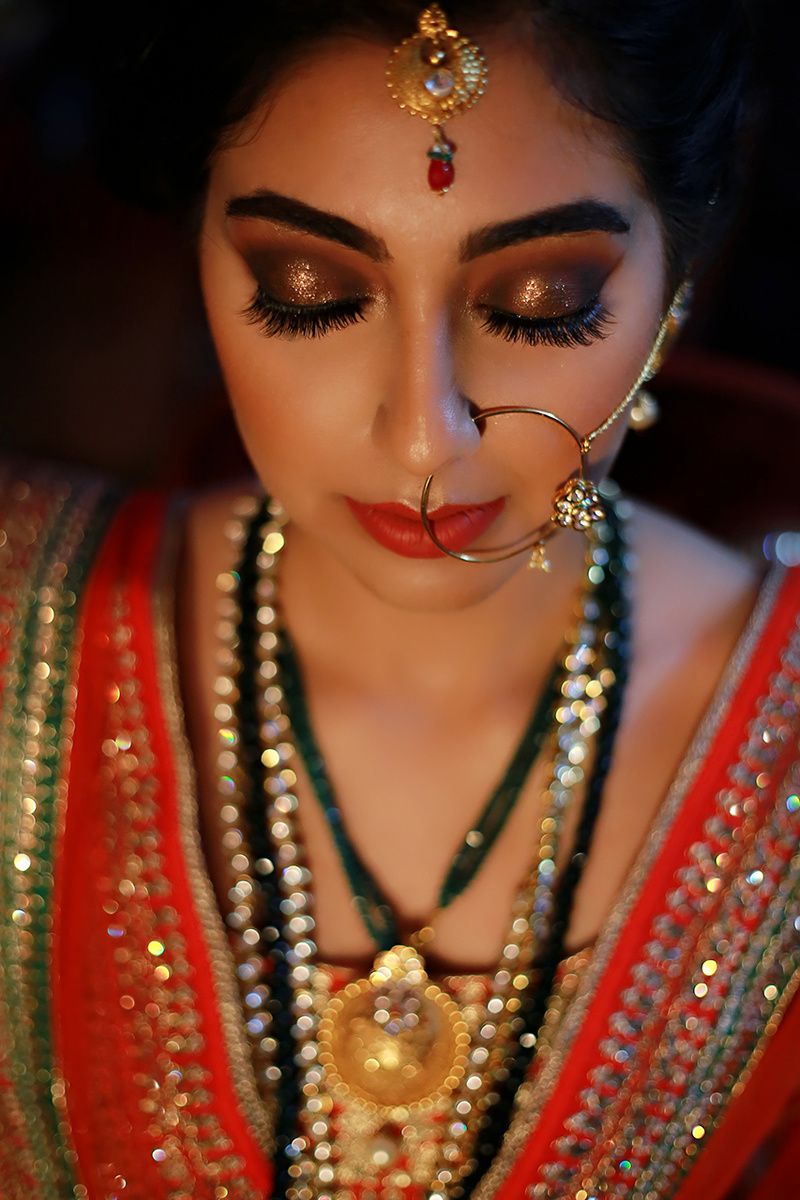 Image via Makeup by Saakshi Takiar★ 4.9
How gorgeous are these shimmery brown eyelids? Bronze looks great on dusky brides, and is a great combination with bright matte lips!
---
Minimal makeup look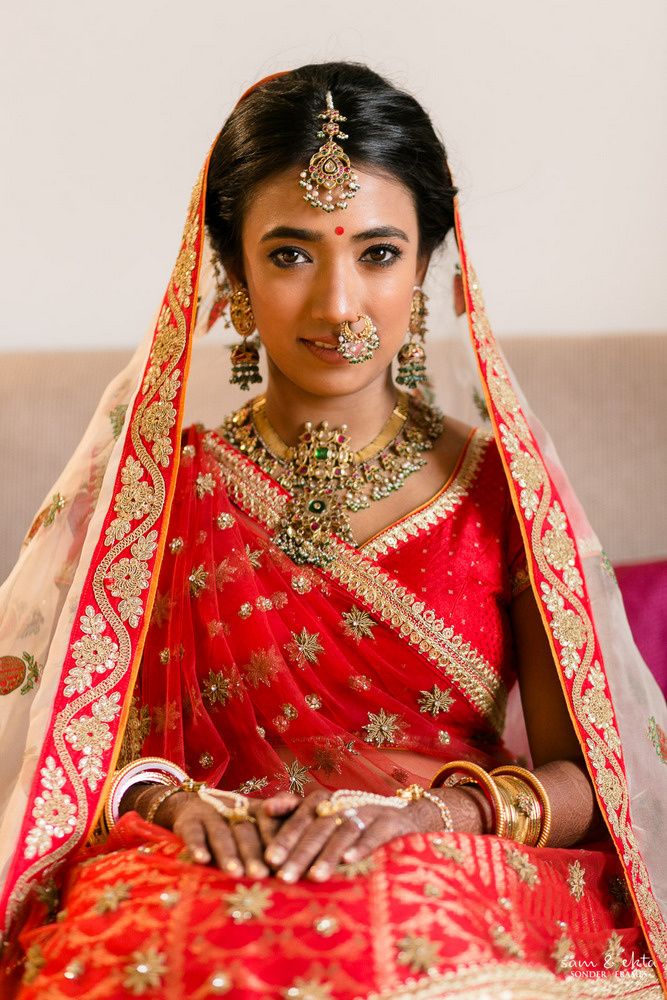 Image via Aesha and Aron's Real Wedding
This is a luxury dusky brides have! If you have great skin, show it off in its full glory with minimal makeup. We couldn't help but notice how gorgeous Real Bride Aesha looks, although she has minimal makeup on- just flawless skin evened out with a bit of foundation, lightly-kohled eyes, filled in brows and nude lips.
Want a similar bridal look for your wedding? Book your makeup artist today in your budget!