10 Choreographed Songs For Your 2018 Bridal Solo!
BY Sakshi | 11 Jun, 2018 | 12023 views | 2 min read
If you are a bride who wants to do a bridal solo, then it has to be pretty, and as close to perfect as possible- after all, all eyes are gonna be on only you! Here are some pretty bridal solos we've put together from YouTube which can really go a long way in helping you ace your bridal solo- get inspired by them or pick the steps, but we are sure you'll be sorted either way! Some of them are on retro songs that are oldies, but goodies!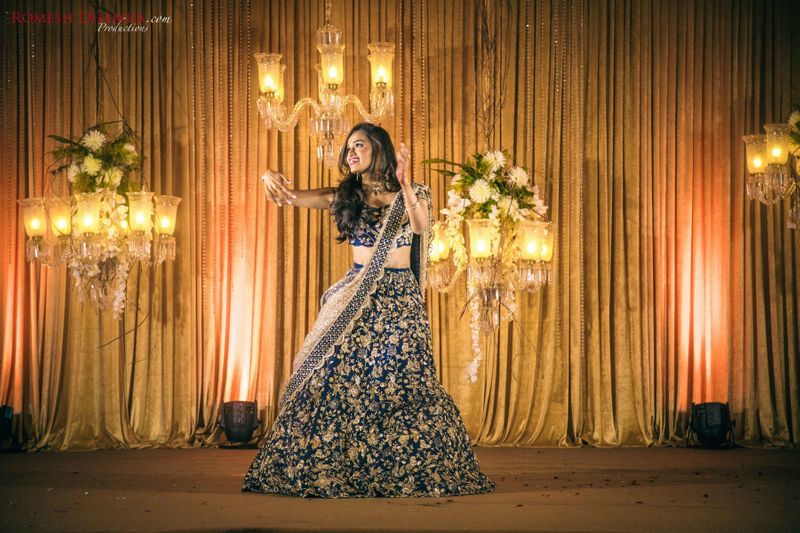 Image via Romesh Dhamija Photography
This bride who worked her magic with a graphic screen!
Video courtesy Deep Dance Academy
This bride who went all retro with her dedication to her groom!
Video courtesy Payal Kadakia Pujji
This Bollywood-Tollywood one that's perfect for a fusion bride!
Video courtesy Deepica Mutyala
This blogger bride who went all fusion in her bridal solo!
Video courtesy Masoom Minawala
This bride who danced to perfection on Nai Jaana!
Video courtesy The YellowStripe Dance Co.
This one which is perfect to perform with your sister or solo!
Video courtesy Team Naach
This kathak style dance that shouldn't be hard to ace!
Video courtesy Noori Bak
This pretty dance on 'Afreen Afreen' which is elegant and easy!
Video courtesy Krittika Singh
This one which is easy peasy and pretty!
Video courtesy KatyPicturesIndia
This one on a Punjabi track that's nice and easy!
Video courtesy Manpreet Toor
ALSO READ: 22 Bridal Solo Songs For Your Sangeet That Are Not Done To Death!